Titans Of Our Time
The month of March is International Women's Month. Since the beginning of this month, women from all works of life have been showcased and highlighted because of the pivotal roles they play in every sphere of the society. These women have shattered glass ceilings, building homes and nations in the process. Gone are the days where the height of a woman's role, was just to be a good home-maker and cook. In ever professional sphere be it in the public or private sectors, women are doing it for themselves leaving brazing trails in their wake. They have taken on the most challenges roles in their various careers coming out smelling of roses! There is an intuitive sense the female gender is born with that reflects on their performances and the way they handle crisis of any sorts. In today's times, women are ruling the world – on their own terms. The world might not have changed fast as we want especially regarding gender inequality but women are surely still making their marks regardless. So this week, we are celebrating Titans, we are celebrating Changemakers, we are celebrating those that dare to dream and achieve those dreams with courage, guts and hard work.
Here are the 50 Titans Of Our Time.
ABIKE DABIRI 
Abike Dabiri is a renowned broadcaster who worked with the Nigeria Television Authority (NTA) for over 15 years before her strong beliefs in the importance of service to humanity led her to pursue a political position. She contested for her first political post in 2003 and won a seat at the House of Representatives. This three-time sitting Honorable set herself apart from her peers by working tirelessly  to make her mark as one of the most prominent law makers in Nigeria. Dabiri during her time in the House, was responsible for many notable bills passed into law, some of which are The Freedom of information bill, The Nigerian Infant Health Welfare Bill (ensuring every child under five receives free medical care) and a bill for an act to ensure full integration of Nigerians with physical disabilities and eliminate all forms of discrimination against them. It is also worthy to note that she was one of the lawmakers responsible for stopping the third term presidency bid put forward by President Olusegun Obasanjo. Her second and third term in office saw her emerge as the Chairman, House committee in charge of ensuring Nigerians in the diaspora are integrated into development activities of Nigeria. She is currently a Senior Special Assistant to Buhari playing the role of Chairman/CEO of Nigerians Diaspora Commission and her office has helped many Nigerians stranded abroad get back to their mother land safely.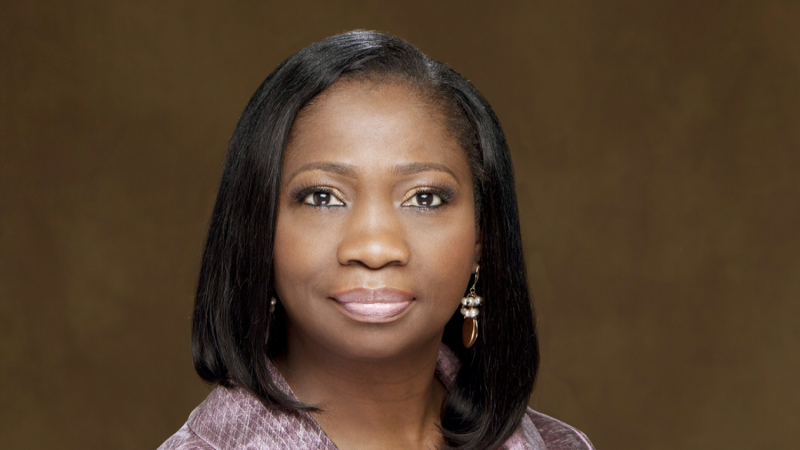 ADEYINKA IGBINOBA 
Adeyinka Igbinoba is the CEO of AIG Media Pro, a media outfit that is also into media equipment rental. She is also a Principal Partner and co-Director at Site Tech Partnership Ltd, a real estate and construction company. She is the founder of  Adeyinka Igbinoba Foundation (AIF) whose vision is to eliminate poverty and joblessness for the less privilege in our society. Adeyinka has recognized talents within the less-privileged in Lagos state but who have no resources to harness their God-given gift. So to hasten this growth, Adeyinka set up this foundation to help individuals have access to grants with as little as N10,000 to help set up their businesses.  All the foundation needs to know is the vision of the recipient and their ability to sustain a business and they are given grants from N10-50,000. This is Adeyinka's contribution to bettering the lives of Lagos citizens and for this, we truly applaud her.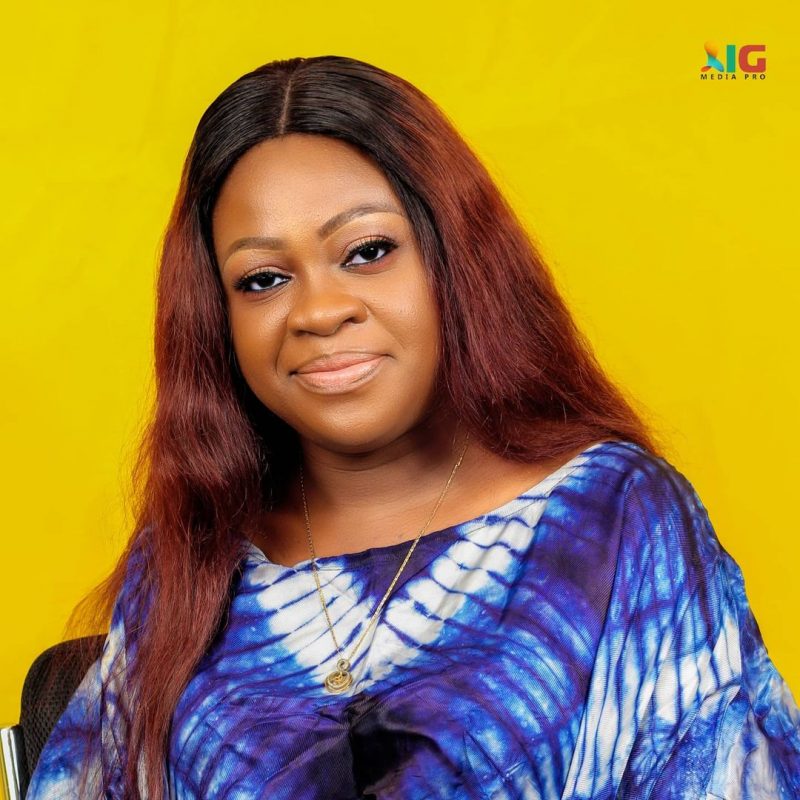 AISHA AHMAD 
Aisha Ahmad is currently the Deputy Governor of the Central Bank Of Nigeria. Since her appointment, she has been coordinating the Central Bank's plans to promote a sound financial system in Nigeria. This all-important job of hers has seen Ahmad practically rewrite history books' perspectives and expectations of Nigerian women and their place in society. Prior to her appointment as CBN's Deputy Governor, Ahmad was an Executive Director (Retail Banking) at the now defunct Diamond Bank Plc. Where she worked for several years, thereby carving a niche as a corporate executive and finance expert. She has also worked in most of the other top banks in the country. Aisha is a strong advocate for female and youth empowerment and volunteers at SOS Children's Villages in Nigeria.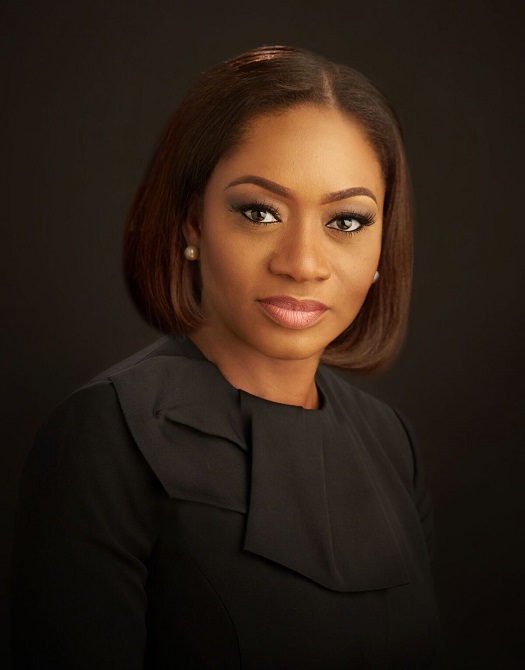 AISHA BUHARI
Aisha Buhari is the wife of President Muhammadu Buhari of Nigeria. Before her husband assumed office in 2015, Aisha successfully ran a business as the Founder/Managing Director of Hanzy Spa and Principal of Hanzy Beauty Institute, a beauty salon in Kaduna and Abuja. She closed her beauty salon following the emergence of her husband as president of Nigeria.
Currently as the First Lady of Nigeria, Aisha is working with the Internally Displaced Persons in Nigeria, which is as a result of the Boko Haram insurgency that has plagued the country since 2009. She set up a committee to deal with the distribution of relief materials after a visit to an IDP camp in Borno State.
Also, through her Aisha Buhari Foundation, in conjunction with the National Directorate of Employment, Aisha continues to empower women throughout Nigeria. So far, she has empowered over 2000 women till date. Her Green School Agricultural Initiative at Aliyu Mustafa College, Yola, also encourages young people to embrace Agriculture. Aisha is greatly admired for her courage and strength to stand by what she strongly believes in even if it means going against the grain. Such courage has won her admiration and respect by many who see her depicting the inner strength of a woman. Someone who is able to weather the storm no matter how harsh the wind blows – a trait most befitting for the mother of the nation.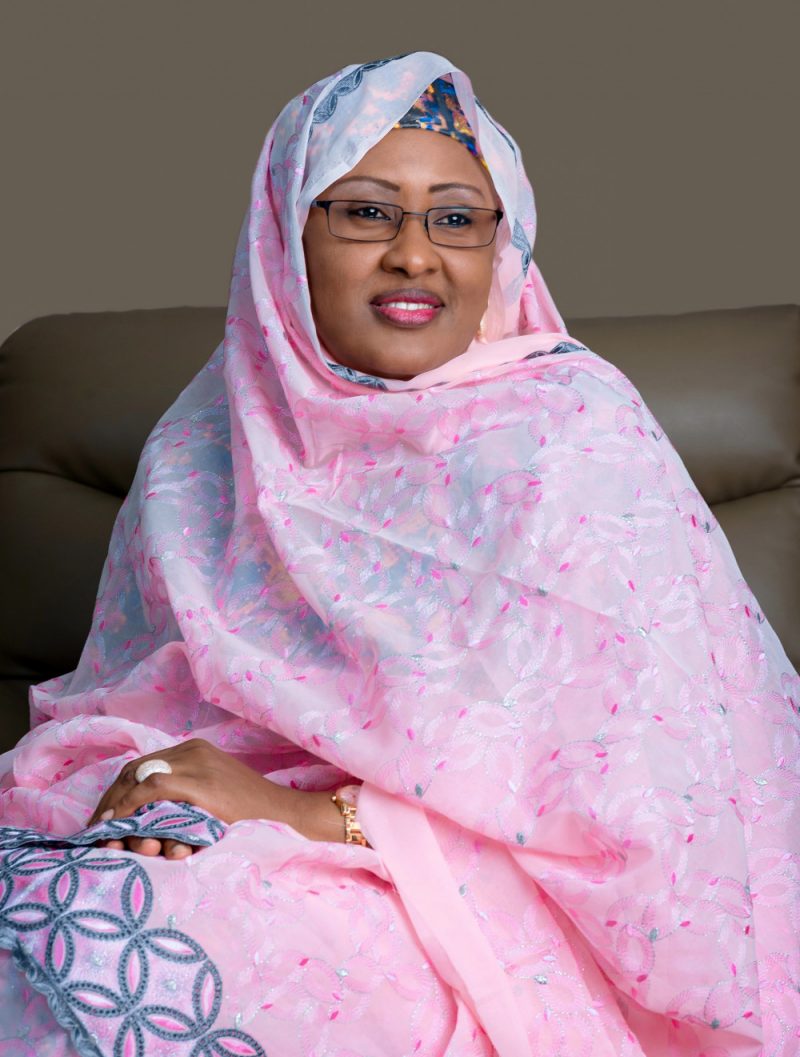 NNEKA ONYEALI IKPE 
Nneka Onyeali-Ikpe  assumed office as Managing Director/CEO, Fidelity Bank on January 1, 2021 and has been an integral part of the transformation team at Fidelity Bank in the last six years. With over 30 years' experience across various banks including Standard Chartered Bank, Zenith Bank and Citizens International Bank/Enterprise Bank, Nneka has held several management positions in Legal, Treasury, Investment Banking, Retail/Commercial Banking and Corporate Banking. As an Executive Director at Legacy Enterprise Bank, she received formal commendation from the Asset Management Corporation of Nigeria (AMCON), as a member of the management team that successfully turned around Enterprise Bank.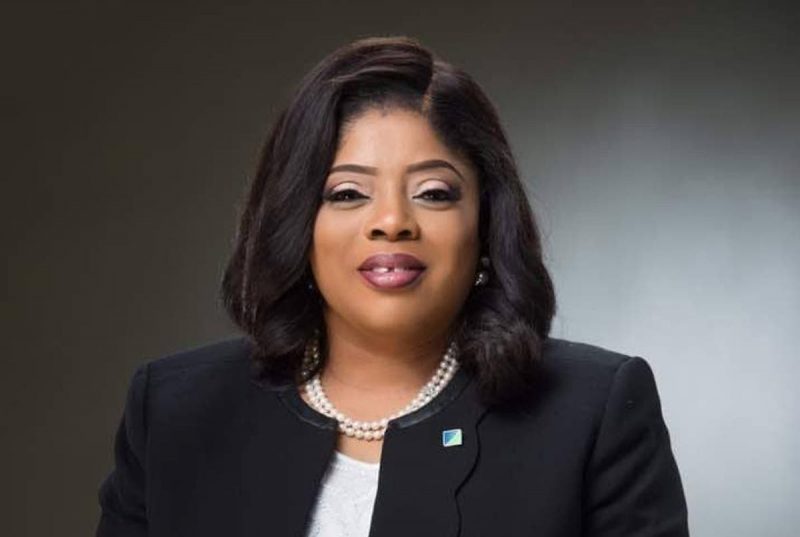 OSARETIN DEMUREN 
Osaretin Demuren is a Nigerian banker, and the first female Chairman of Guaranty Trust Bank. This doyenne of the finance industry  joined Central Bank in 1976 where she served in several capacities including Trade and Exchange Department. She was later deployed to Human Resource Department where she served as a Director. Osaretin retired from banking in 2009 after 33 years in the industry.
She's a member of several professional associations including the Society for Human Resource Management of America, Nigerian Statistical Association, Chartered Institute of Personnel Management of Nigeria and the Chartered Institute of Bankers of Nigeria.
She sits on the board of Trust Fund Pensions PLC and LAPO Microfinance Bank Limited. Demuren joined the Board of Guaranty Trust Bank PLC in April 2013 and was announced Chairman in 2015. It is worthy to note this gem is multi-lingual and asides from speaking the indigenous Itsekiri, Urhobo and Yoruba languages; unassuming Demuren
also speaks French, Russian and Latin fluently. This in itself, speaks volumes about her depth of character.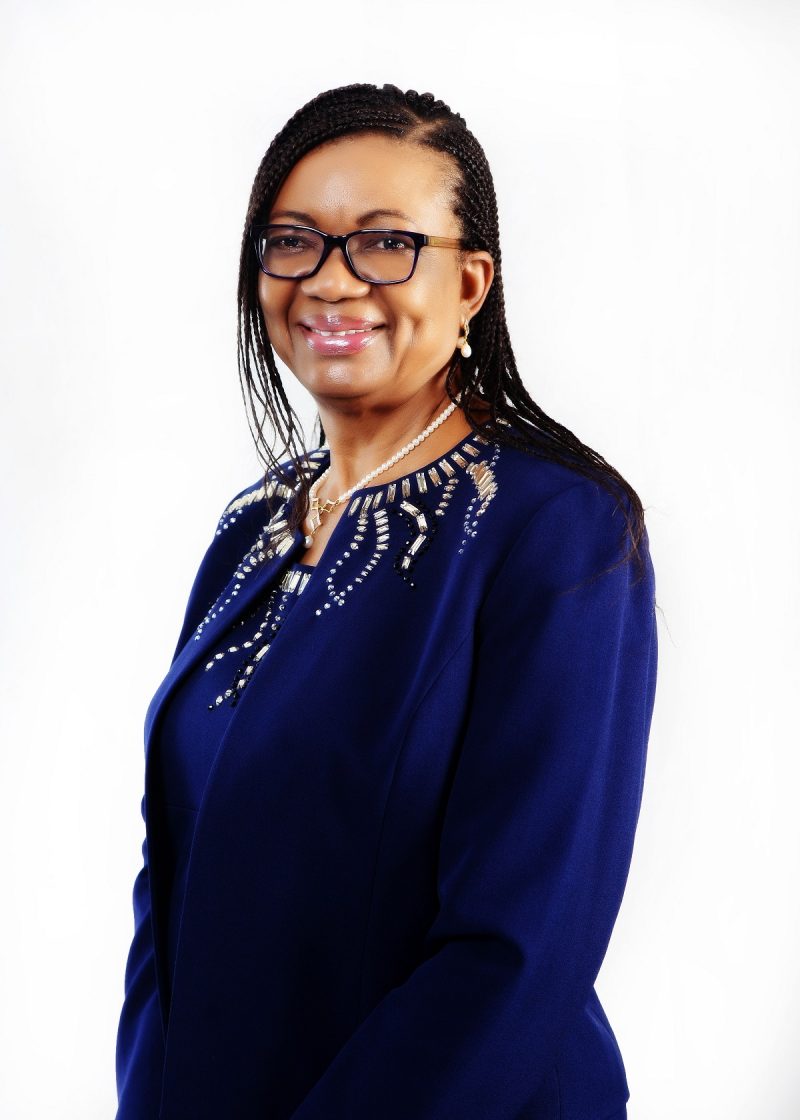 PAULINE TALLEN 
 Pauline Tallen is a politician, currently serving as Minister of Women Affairs. She has enjoyed a fulfilled life and career with a barrage of sterling achievements in various aspects of her interests, including but not limited to education, politics, administration, peace and development. From 1994 to 1996, Dame Pauline served as Commissioner in the Ministry of Social Development, Youth, Sports and Culture, and Commissioner in the Ministry of Health, all in her state, Plateau. She also served faithfully as Honourable Minister of State, Federal Ministry of Science and Technology, Federal Republic of Nigeria from 1999 to 2003, and in 2005, she served as Chairman Governing Board, Raw Materials Research and Development (RMRDC). In same year, 2005, she was decorated with the award of National Honors of the Officer of the Order of the Federal Republic (OFR), by former President Olusegun
Obasanjo as an official national recognition of her invaluable contribution to national development.
Tallen's political career continued to soar on wings of tremendous achievements, leading her to very deservingly serve as Deputy Governor of her state of Plateau from 2007 to 2011. Pauline is the CHAIRMAN (Governing Board) National Agency for Control of AIDS (NACA), a position she has innovatively and successfully manned from 2017 till date. She has been a world Ambassador of peace Inter-religious and International Federation for World Peace, since 2000. She has received very many awards and honours in different fields and works of life.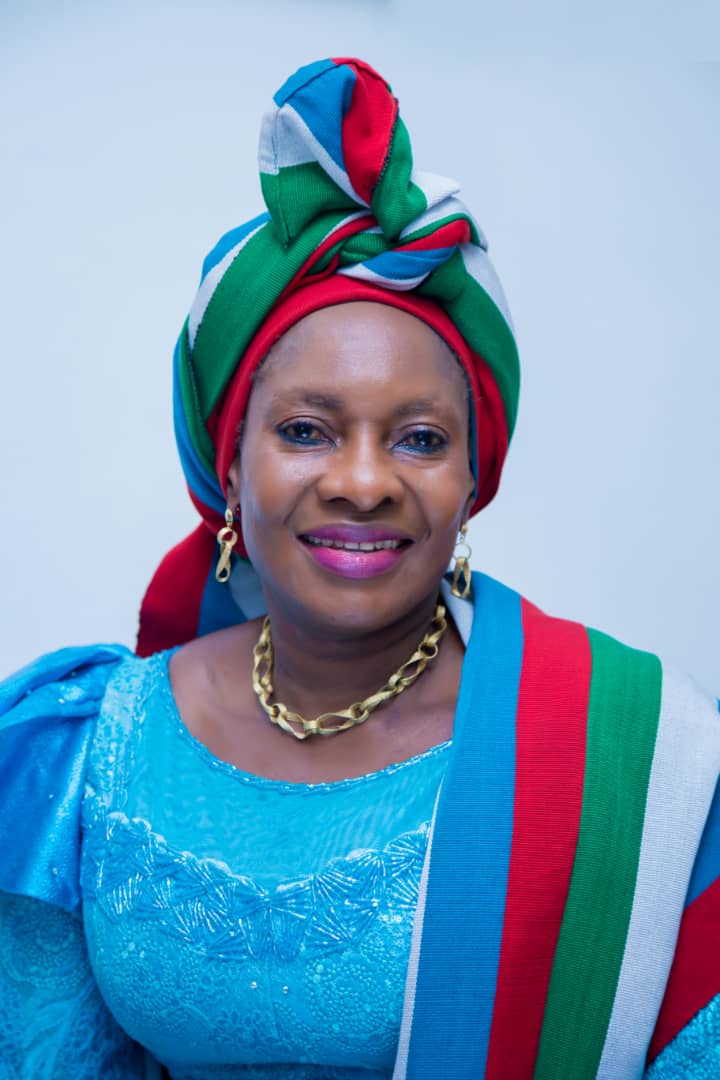 SOLA DAVID BORHA 
Sola David Botha is the Chief Executive of Africa Regions for Standard Bank Group, a position she has held since 2017. She also served as Chief Executive of Stanbic IBTC holdings until January 2017 having also served as its Deputy Chief Executive Officer and Executive Director Corporate and Investment Banking Coverage for Africa.
An astute Board Leader with a keen eye for Corporate Governance, Sola has led and sat on various boards including being the former Vice Chairman for the Nigerian Economic Summit Group, subsidiaries of the Stanbic IBTC and Standard Bank Groups, Coca-Cola HBG AG, and many others.
She is an honourary fellow of the Chartered Institute of Bankers of Nigeria (CIBN).
A frequent speaker at business conferences, Sola was named Business Woman of the Year for the West Arica Region in 2016 at the All Africa Business Leaders Awards.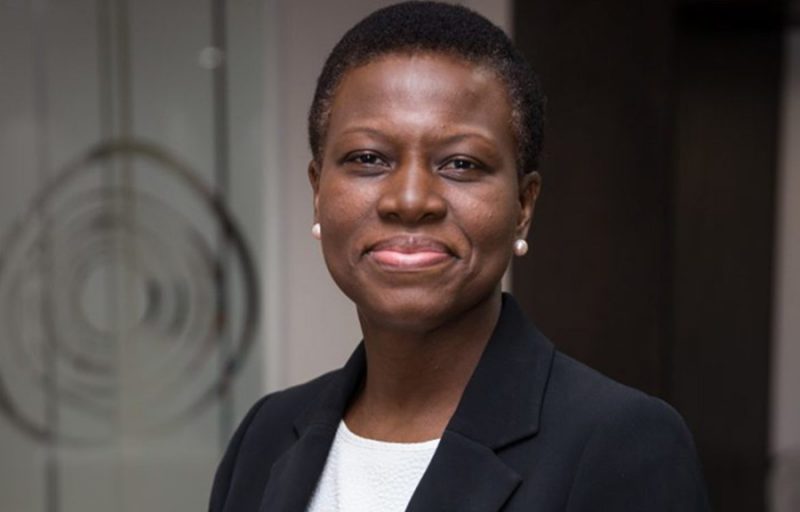 STELLA OKOLI
Stella Okoli is an entrepreneur, a pharmacist and a philanthropist. She is the Chief Executive Officer and Managing Director of Emzor Pharmaceutical Industries. Okoli started out as a Ward/Clinical Pharmacist at Middlesex Hospital in London and later worked briefly as a Pharmacist at Boots UK. She returned to Nigeria and worked at Massey Children Hospital for a short while. In 1977, Stella started a small pharmacy retail shop, Emzor Chemist Ltd in Shomolu, Lagos. She named it, Emzor Chemists Limited, which later metamorphosed to Emzor Pharmaceuticals in 1984, a multi-billion Naira enterprise.  Today Emzor Pharmaceutical is a leading indigenous pharmaceutical company with well over 50 leading products to its name.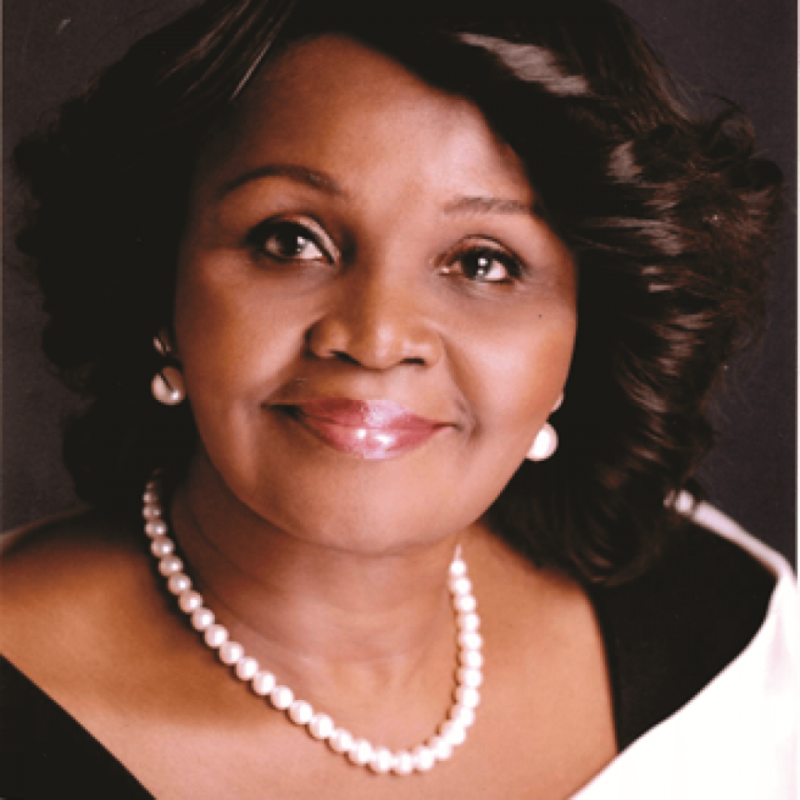 YEWANDE SADIKU
 Yewande Sadiku has been Executive Secretary/CEO of NIPC, Nigeria's foremost investment promotion agency, since November 2016.
Until then, she was the Executive Director responsible for Stanbic IBTC Group's Corporate and Investment Banking business, ensuring the realization of business opportunities in Nigeria's complex operating environment. She managed key relationships with regulators, and several of Nigeria's leading corporate and multinational clients. Sadiku was previously Chief Executive of Stanbic IBTC's investment banking business.
In a 23-year banking career, Sadiku handled assignments for clients in virtually every sector of the Nigerian economy, providing financial advice on a variety of assignments, while ensuring strict legal and regulatory compliance. She played an active role in the development of the capital market by participating in industry committees and chairing the Rules and Compliance Sub-Committee, which advised SEC on the rules that guide the operation of Nigeria's Investments and Securities Act. She frequently facilitated dialogue between corporate clients and regulators.
Sadiku has an interest in bringing formal financing to the Nigerian film industry and raised funding for Half of a Yellow Sun (2014), a full feature film. She was awarded the Eisenhower Fellowship for International Leadership in May 2010 and was one of "35 International Women Under 35" featured in the October 2007 edition of World Business Magazine.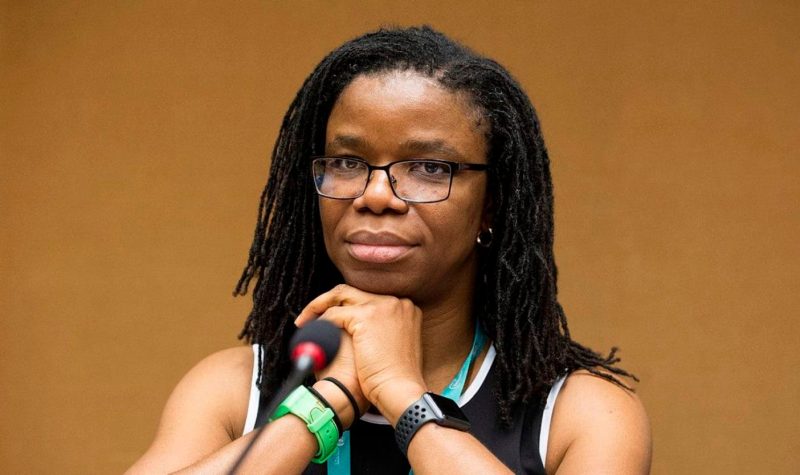 HADIZA BALA USMAN
Hadiza Bala Usman, since 2016, has been serving as the Managing Director of the Nigerian Ports Authority. Her career began with Centre for Democratic Development and Research Training [CEDDERT] Zaria, a Non-Governmental Organization in June 1999-June 2000 as a Research Assistant. Following which, she worked at the Bureau of Public Enterprise [BPE], the agency charged with the implementation of the privatisation programme of the Federal Republic of Nigeria. She also worked for the United Nations Development Programme [UNDP] for the Federal Capital Territory Administration [FCTA], Abuja as a Special Assistant to the Minister on Project Implementation then later worked as Director of Strategy of the Good Governance Group, a Non-Governmental Organization.
In 2014, she co-founded the global movement #BringBackOurGirls which has been demanding for the rescue of the 219 young girls abducted by the terrorist group Boko Haram from Chibok Secondary School in Borno State North East of Nigeria.
In 2015, she was appointed as the Chief of Staff to the Kaduna State Governor, Nasiru El-Rufai, a position she held until her appointment on 2016 as the Managing Director Nigerian Ports Authority. Hadiza was named  amongst the most influential women of 2014, by Financial Times. She was also named amongst CNN's Most Inspiring Women inspiring of 2014 not to mention being voted as  one of the, 100 Most Influential Black Women In The World by Ebony Magazine in 2014.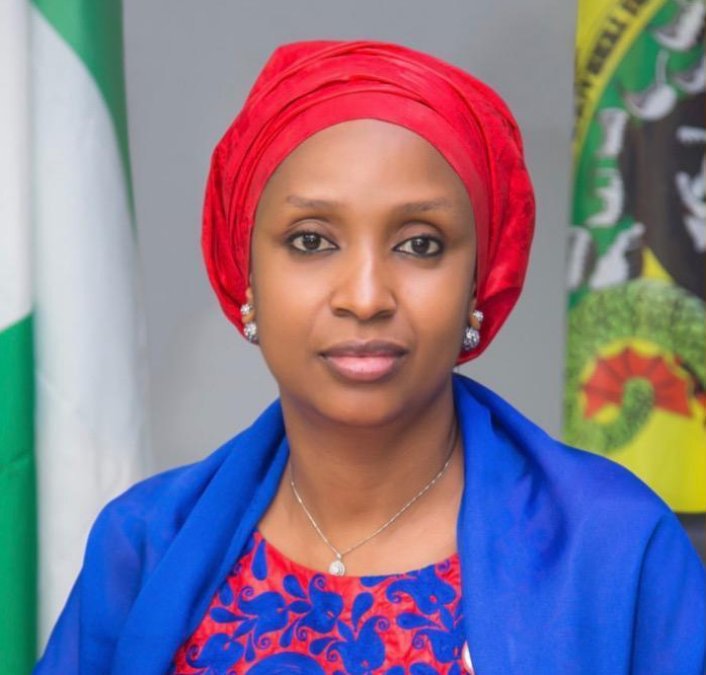 IBUKUN AWOSIKA 
 Ibidun Awosika is an entrepreneur, motivational speaker, author, mother, and a pastor. She has set a standard for young women in Africa to follow by showing them that "What a man can do, a woman can do even better". A testimony of that is her huge success in the furniture industry; an industry dominated by the men. But Ibukun Awosika has a few firsts up her list, one of which is as the first female Chairman of First Bank of Nigeria. She is also the Chief Executive Officer of The Chair Centre Group, a group of companies involved in manufacturing, retail and providing bank-way security systems services.
As a fellow of the African Leadership Initiative, Aspen Global Leadership Network, Institute of Directors and Society for Corporate Governance Nigeria, Ibukun, through her projects, aspires to use her opportunities in life to further the greatness of her country by raising entrepreneurs to create jobs for the largely unemployed youthful population. She is a member of the Nigerian Economic Summit Group (NESG), and has served on National Job Creation Committee (NJCC). She also sits on the International Advisory Board of IESE Business School, Barcelona-Spain.
This renowned entrepreneur is also a TV personality and hosts a programme on television called "Business His Way." She is also the author of "Business His Way" and "The Girl Entrepreneurs".
Beyond her intimidating career success, Ibukun is a pastor at the Fountain of Life Church and has established the Christian Missionary Fund which is dedicated to raising support for Christian missionaries across the country.
Ibukun is a multiple award-winning entrepreneur and the first Nigerian recipient of the prestigious International Women Entrepreneurial Challenge (IWEC) Award from the US Department of State in 2008.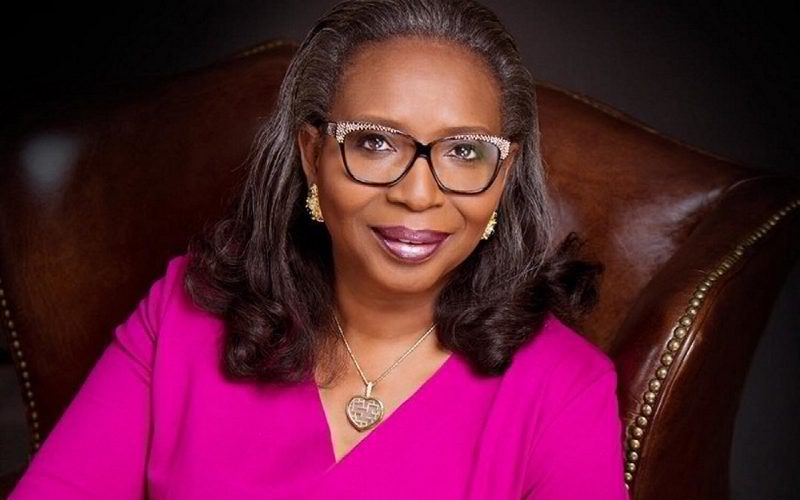 JUMOKE ODUWOLE 
Jumoke Oduwole is an academic, government advisor, and advocate. She is the Special Adviser to the President of Nigeria on Ease of Doing Business. Until her appointment to this role in August 2019, Jumoke was Senior Special Assistant to the President on Industry, Trade & Investment in the Office of the Vice President. Her team is responsible for Nigeria moving up an unprecedented 39 places in the World Bank's flagship Doing Business Report over the last three years, among other notable achievements.
She is currently on leave of absence from the Department of Jurisprudence and International Law, Faculty of Law, University of Lagos, Nigeria, where she is a Senior Lecturer.
Jumoke is a respected global thought leader in her field. She was the only African nominated onto the World Economic Forum's Global Future Council on Trade and Investment in 2016 and is a highly sought-after speaker. Prior to her career in academia, Jumoke led a corporate banking unit of the telecommunications sector team in Guaranty Trust Bank Plc's Corporate Banking Group. She was an investment banker with FCMB Capital Markets Ltd from 2000 to 2003.
Jumoke was on the boards of Ecobank Nigeria Plc and Positive Action for Treatment Access (PATA), a leading HIV/AIDS advocacy NGO; as well as the Advisory Board of the "Know Your Constitution" Initiative, a civil liberties movement pioneered by a United Nations Young Ambassador for Peace. She is currently a Trustee of the Mandela Institute for Development Studies (MINDS), an Africa-wide think tank which provides an inclusive platform for African youth, and is a Tutu Fellow of the African Leadership Institute.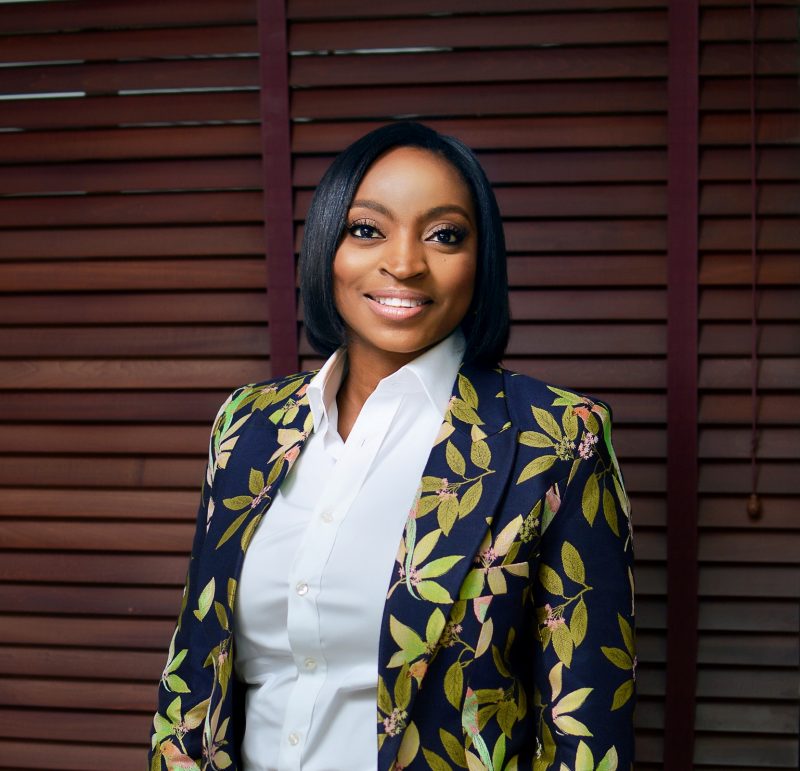 KEMI IBRU 
Kemi Ibru is a specialist obstetrician and gynaecologist with a Masters in Public Health from Johns Hopkins University. She is currently obtaining her PhD in gender-based violence from the London School of Hygiene and Tropical Medicine in the UK. Her unmitigated passion for women's rights and protection led her to create Women at Risk International Foundation (WARIF) in Nigeria. The foundation addresses the prevalence of rape and gender-based violence through intervention and treatment for girls and women. They provide effective educational and community-based initiatives.
Ibru has been recognized with several awards including "Leading Ladies Africa", "100 Most Inspiring Women in Nigeria" in 2018, recognitions by the British Council in Nigeria not to mention Her Network's 2019's "Woman of the Year in Advocacy." In 2020, she was recognized as one of the CNN COVID Heroes and Newsmakers.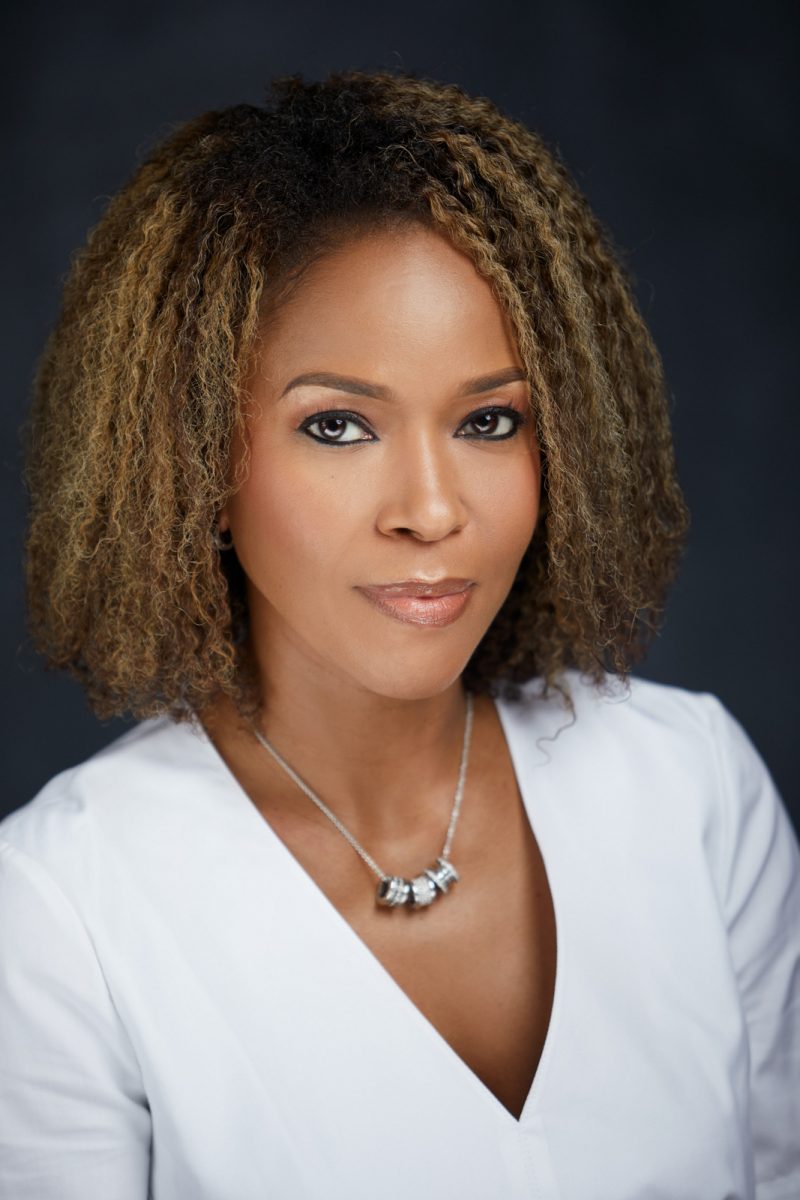 MOJI RHODES 
Moji Rhodes's13 year career spans public and private organizations in the UK & Nigeria. She commenced her career in the public sector as a business-planning manager at the UK government's Department of Health. She went on to serve as the Senior Special Assistant for Administration & Strategy and became the first female Deputy Chief of Staff in the Office of the Governor of Lagos from 2007 – 2015. In her position as Deputy Chief of Staff, Moji had administrative oversight for the Governor's Office and managed relations with over 75 government ministries and agencies. In partnership with the Harvard Kennedy School's IFED Program, Rhodes has established and managed the INNOVATE LAGOS initiative, which was the first government-led program to support innovation in Nigeria. She also served as Chairman of the Lagos State Competitiveness Project, set up by the Lagos Business School and Lagos State Government. As a Senior Special Assistant for Administration and Strategy, Rhodes restructured operations in the Governor's Office to improve efficiency and delivery, established a Project Monitoring Unit and the Lagos-Clinton Foundation Partnership programme. She also served as a member of the Lagos State Government's high level policy team that developed and implemented transformational policies covering Infrastructure, Security, Transportation and The Environment. In the private sector she served as Brand & Communications Manager at United Bank for Africa PLC (UBA) Nigeria and Creditor Relations Analyst at Lehman Brothers (London).
With a keen interest in politics she also served as a member of the APC Presidential Campaign's Communications and Fundraising Committees for the 2015 General Elections in Nigeria.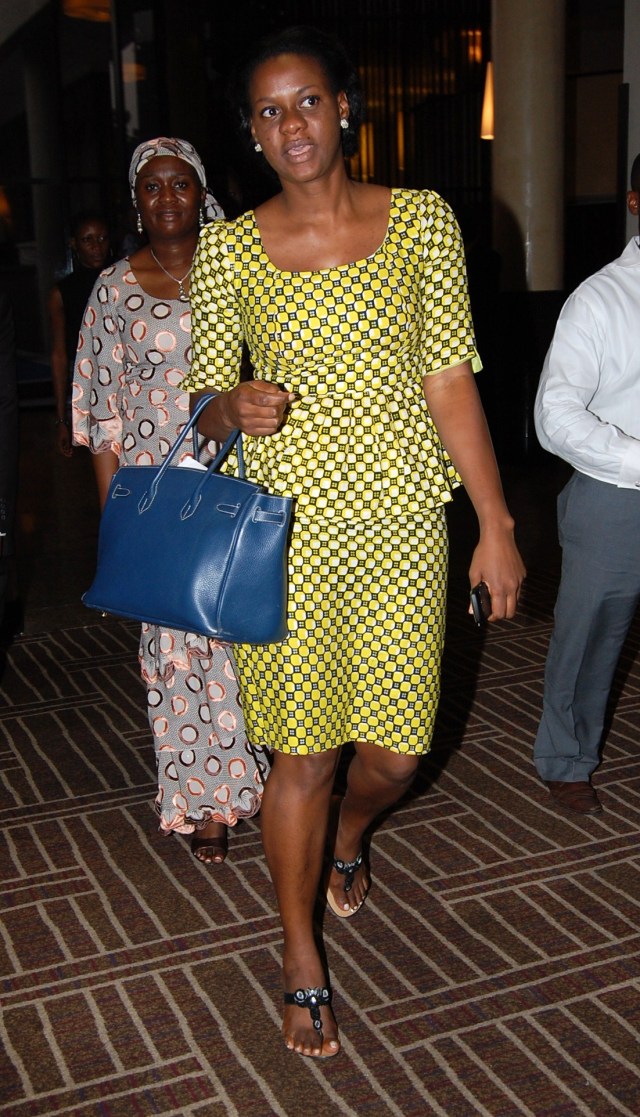 MOSUN BELO-OLUSOGA 
Mosun Belo-Olusoga is a financial services industry practitioner and a credit & risk management specialist. She served as the chairman of Access Bank PLC and sits as a non-executive director on the board of Premium Pensions Limited, Action Aid and MTN Foundation.
She had an illustrious banking career spanning nearly three decades and joined the Board of Access Bank in November 2007 to retire in 2020 after completing the 12-year term limit permitted by the CBN's Code of Corporate Governance for banks and discount houses.
Belo-Olusoga also worked in Gurantee Trust bank Plc and retired in 2006 as the Executive Director, Investment Banking where she, at various times, was responsible for Risk Management, Corporate and Commercial Banking, Transaction Service and Settlements (local and foreign operations). She also served as Acting Managing Director of Trust Bank of Africa Limited in 2003.
She is a fellow of both the Institute of Chartered Accountants of Nigeria and the Chartered Institute of Bankers of Nigeria.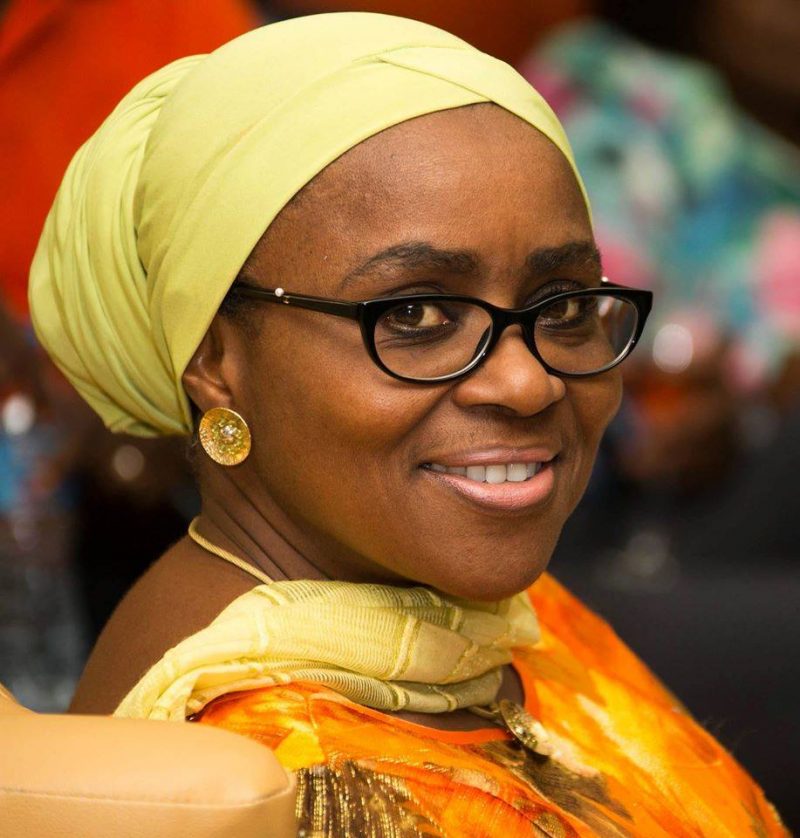 FUNKE OPEKE
 Funke Opeke is a Nigerian electrical engineer, founder of Main Street Technologies and Chief Executive Officer of Main One Cable Company in Nigeria – a company she started in 2008 when she noticed the low internet connectivity in Nigeria. MainOne is West Africa's leading communications services and network solutions provider. The company built West Africa's first privately owned, open access 7,000-kilometer undersea high capacity cable submarine stretching from Portugal to South Africa with landings along the route in Accra, Ghana and Lagos, Nigeria.
Funke has contributed greatly to correcting the country's connectivity problems which also includes Online banking, booking services and retail websites which has helped built what is now Africa's biggest economy.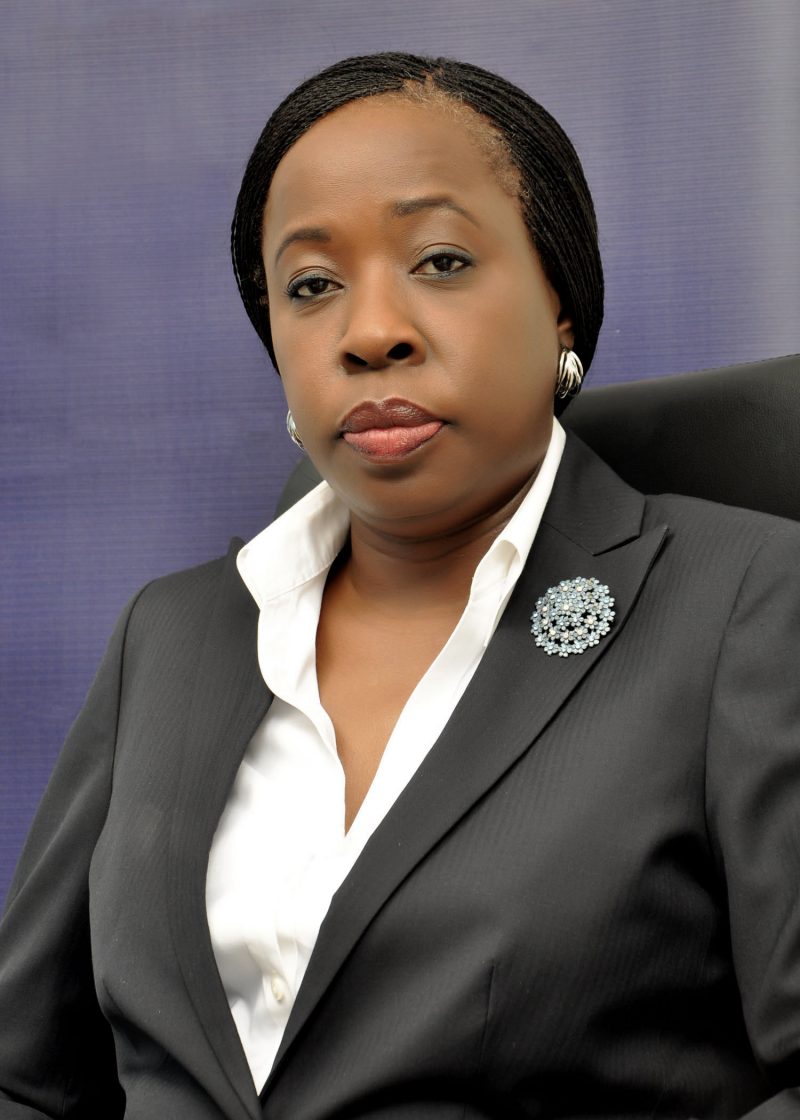 JULIET EHIMUAN
 Juliet Ehimuan is a Nigerian technology expert and entrepreneur who currently serves as Google's Country Manager in Nigeria. She was named by Forbes as one of the Top 20 Power Women in Africa, and by the London Business School as one of 30 People Changing The World.
Under Juliet's leadership, Google Nigeria launched a nationwide program called Get Nigerian Businesses Online. The program provides free and easy tools that any business owner could use to create a website in a couple of hours, and also get listed on Google Maps.
A thought leader, Juliet is a leading voice on Innovation, Transformation, and Leadership.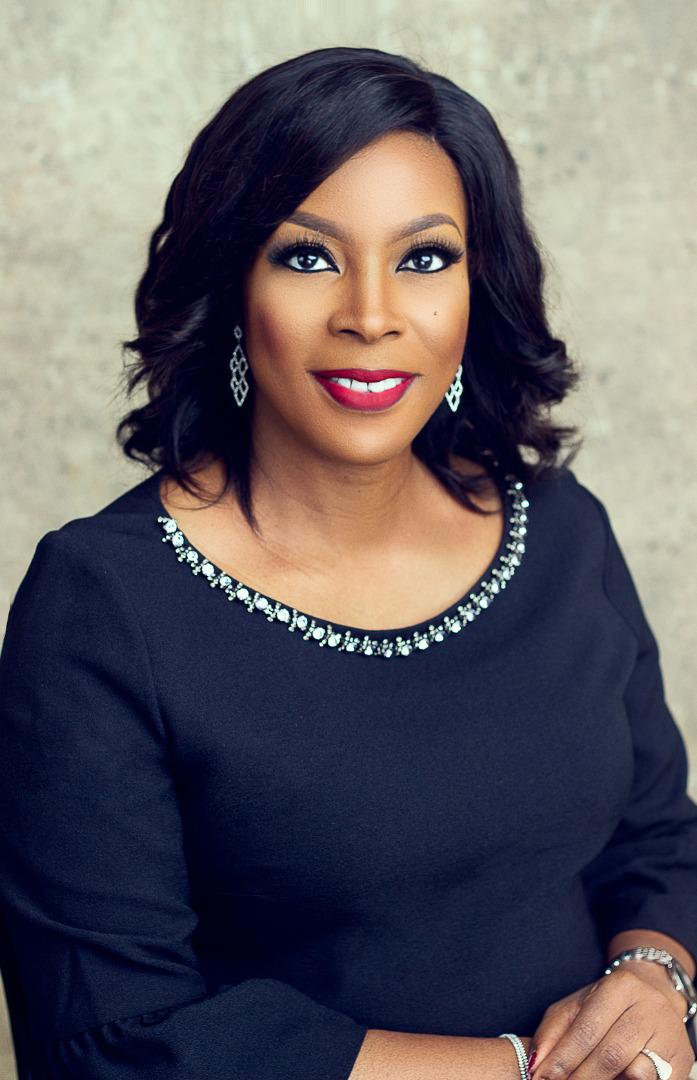 OMOBOLA JOHNSON
Omobola Johnson is a Nigerian technocrat and the Honorary Chairperson of the global Alliance for Affordable Internet (A4AI). She is also a former and first Minister of Communication Technology in the cabinet of President Goodluck Jonathan.
Prior to her Ministerial appointment, she was Country Managing Director  for Accenture, Nigeria. She also co-founded a women's organization, WIMBIZ in 2001.
During her time as Minister, her office was credited with launching the NigComSat-IR Satellite (Nigerian Communication Satellite) which helped to complement the country's efforts at fibre connectivity and the provision of greater bandwidth.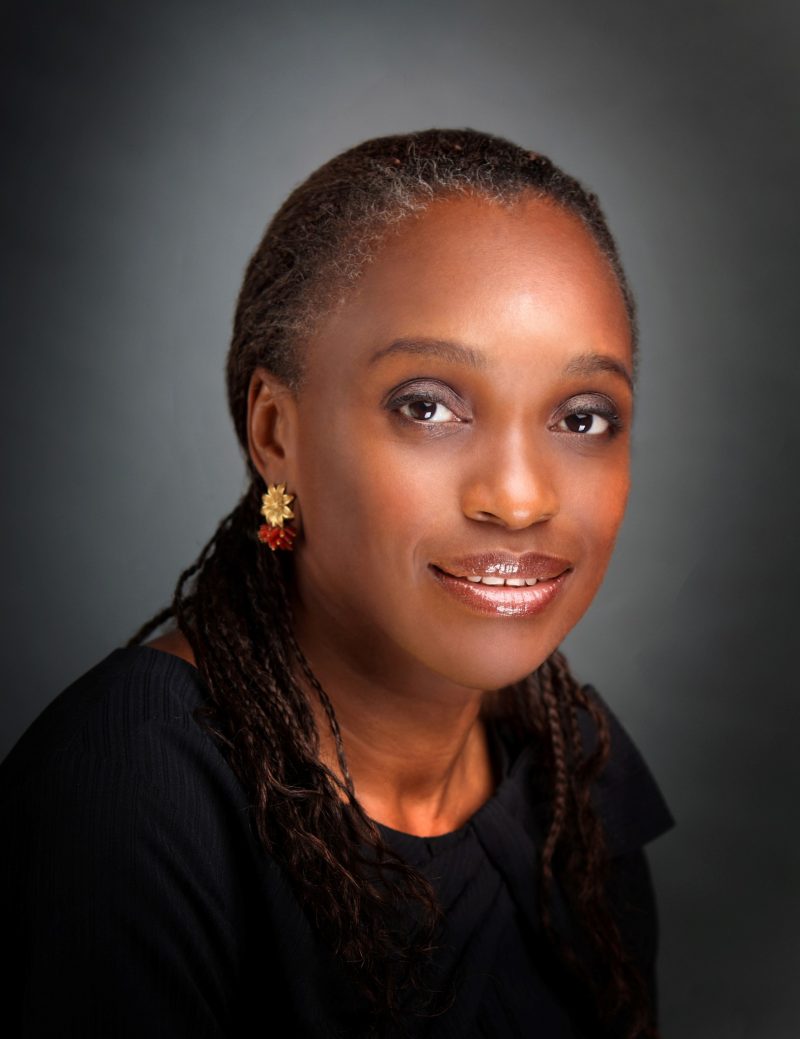 IJEOMA NWOGWUGWU
 Ijeoma Nwogwugwu is the Managing Director of Arise News. Prior to this position, she held the track record of editing all three titles under the THISDAY stable for the longest unbroken period of 11 years and is the second woman in the history of Nigerian journalism to be appointed Editor of a national newspaper. In 2020, she was named the Most Powerful Woman in Journalism by WIJ Africa. Asides this, she has sat on the boards of the Nigerian Security Printing & Minting Company Limited, Daily Times of Nigeria Plc. and the National Hospital Abuja. She brings to journalism, a wealth of experience across private and public sectors.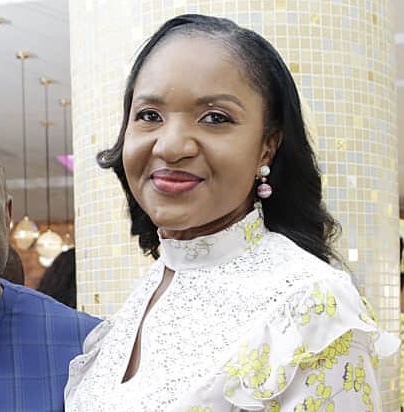 SOLA MOMMOH
Olusola Momoh is the Vice Chairman of the Channels Media Group. With an experience spanning over four decades, her proficiency in business strategy and management skills ensures that she efficiently drives the Group's corporate development, as well as its effective use of all corporate resources to raise the organization's profitability and profile. Her leadership has brought several awards to Channels Television, including winning NMMA's Best TV Station award for a record 13 times
MAIDEN IBRU
 Since taking over as CEO of the Guardian Group in 1999, Maiden Ibru has maintained its core values: presenting balanced news and promoting the best interests of Nigeria. Under her leadership, the paper has continued to demonstrate its commitment to the best tradition and ideals of democracy and respect for human rights and justice. Over the years, she has continued to mobilize resources to provide support for Nigeria's democratic progress and for this she has received several honours, including the Golden Cross of Welfare from the Greek Parliament and another award from the University of Manchester.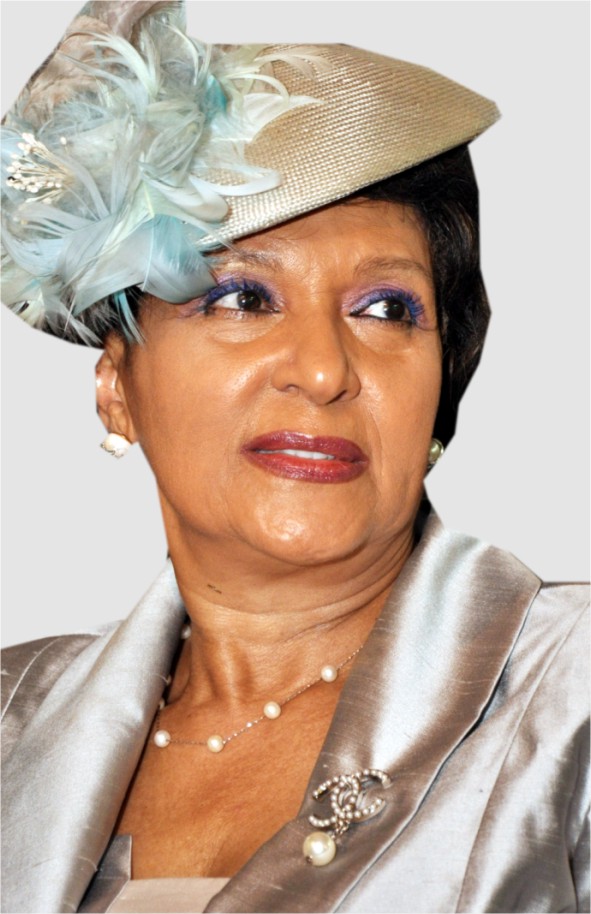 MO ABUDU
Mo Abudu is the founder and CEO of Ebony Life, Africa's first global black entertainment network. She is a media personality, entrepreneur, venture capitalist, movie and tv producer, human resources consultant, talk show hostess and a philanthropist. She has been compared to Oprah Winfrey with The Independent and Slate Afrique calling her "Africa's Oprah" and "Nigerian Winfrey" respectively. Mo commands global respect for what she represents and continues to push the boundaries, while directly providing employment for literally thousands of people across several fields spanning journalism, movie production, events, and hospitality as her latest venture, an academy for creative arts shows.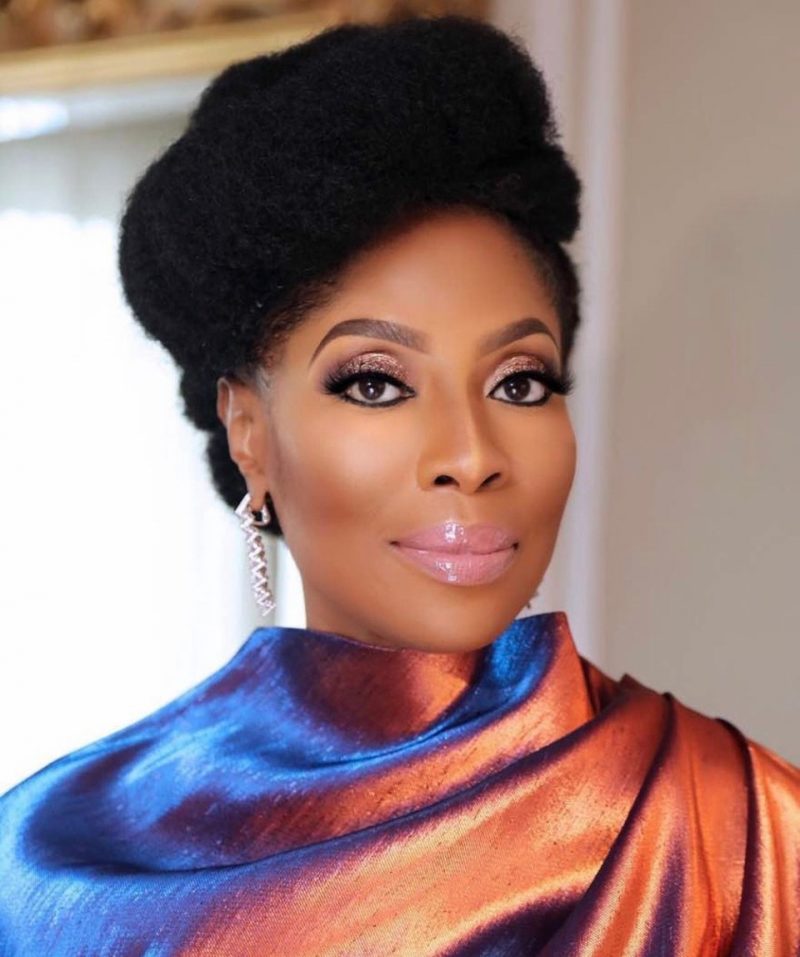 KADARIA AHMED
Kadaria Ahmed is a Nigerian journalist, media entrepreneur, and television host. She started her career at the BBC in London and has worked in print, radio, television, online and social media platforms. With an MA from Goldsmiths, she was a senior producer at the BBC and the Editor of NEXT. In 2019, she gained national prominence after she moderated Nigeria's presidential election debate on live TV. Since then, Kadaria has continued to problematize several national issues in the public space.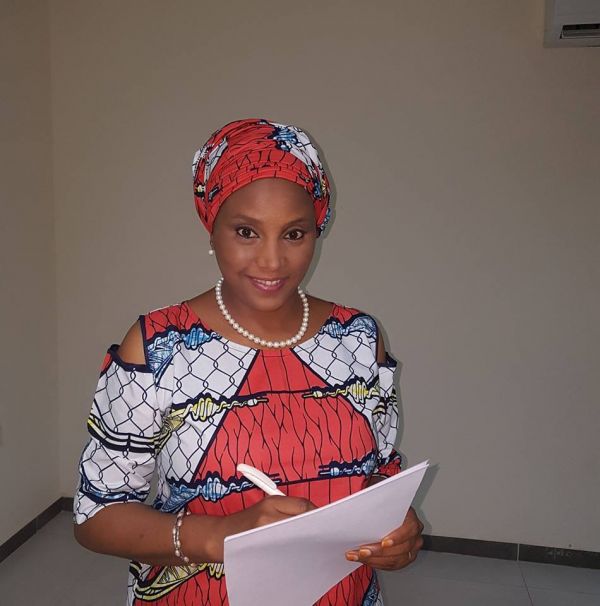 UCHE PEDRO
 Uche Pedro is a social media expert, Nigerian entrepreneur, and media entrepreneur.  She is the founder of Nigeria's trending fashion and celebrity blog, BellaNaija.com, and has inspired young Nigerians into the blogging industry. Uche's savvy grasp of media trends has led to BellaNaija.com becoming the go-to lifestyle, entertainment and fashion portal in Africa. Her website has established a loyal following amongst the young, cosmopolitan, upwardly mobile set in Nigeria, with over one million unique visitors and nine million page views each month.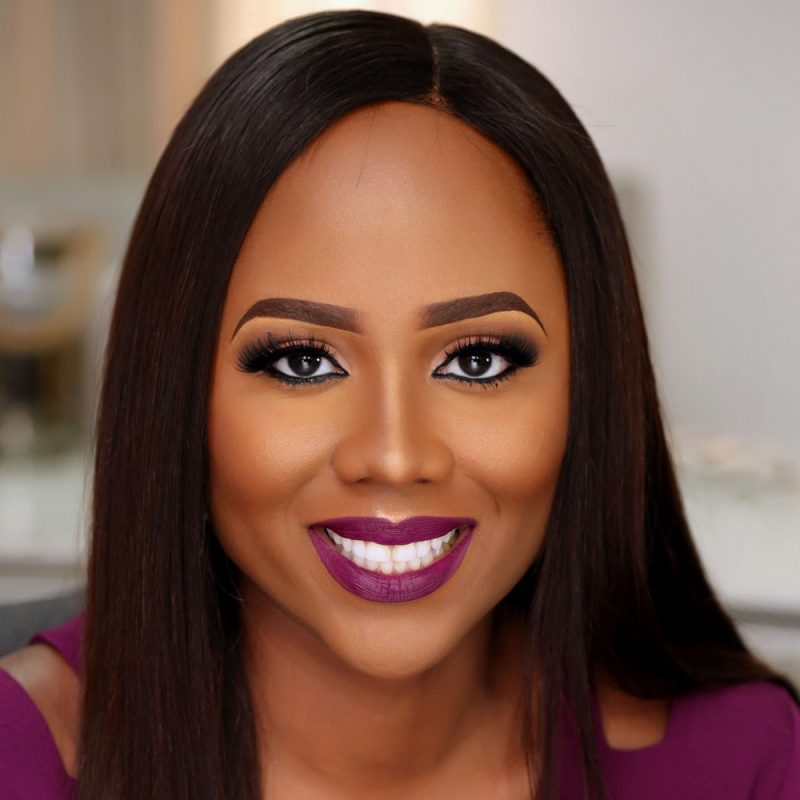 LINDA IKEJI
Linda Ikeji is a writer, an entrepreneur and a successful blogger. Since 2006, Linda started her blogging journey and she has sustained it till date which is a testament to the kind of commitment it takes to be an entrepreneur especially in the creative industry. Her blog has become one of the top go-to websites in Nigeria and, arguably, the most successful and influential social platform in her country.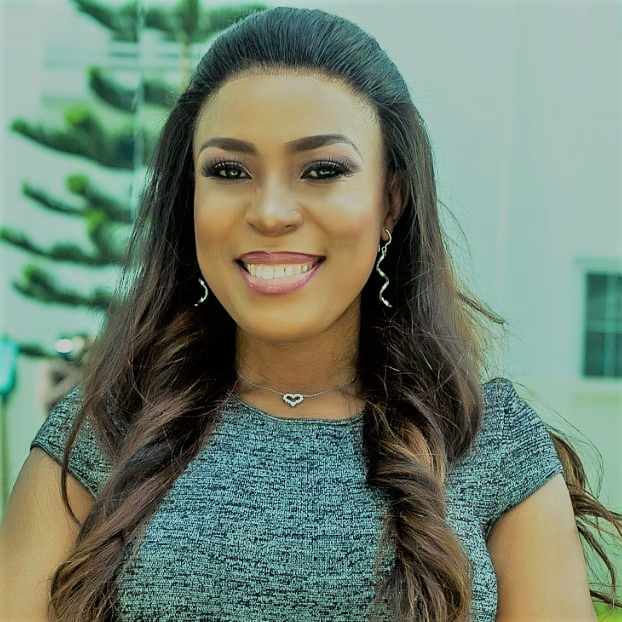 BOLANLE AUSTEN-PETERS
Bolanle Austen-Peters is a Nigerian Businesswoman, Lawyer, Award-winning Film and Theatre Director. Popularly known as "Queen of Nigerian Theatre", she is the founder and Managing Director of Terra Kulture, a Nigerian arts and culture centre located in Lagos, Nigeria. In 2013, she raised the bar in the theatre industry with the production of SARO THE MUSICAL, which received a number of accolades and reviews from international media houses including the BBC and Sky news and has since produced several additional commissioned plays.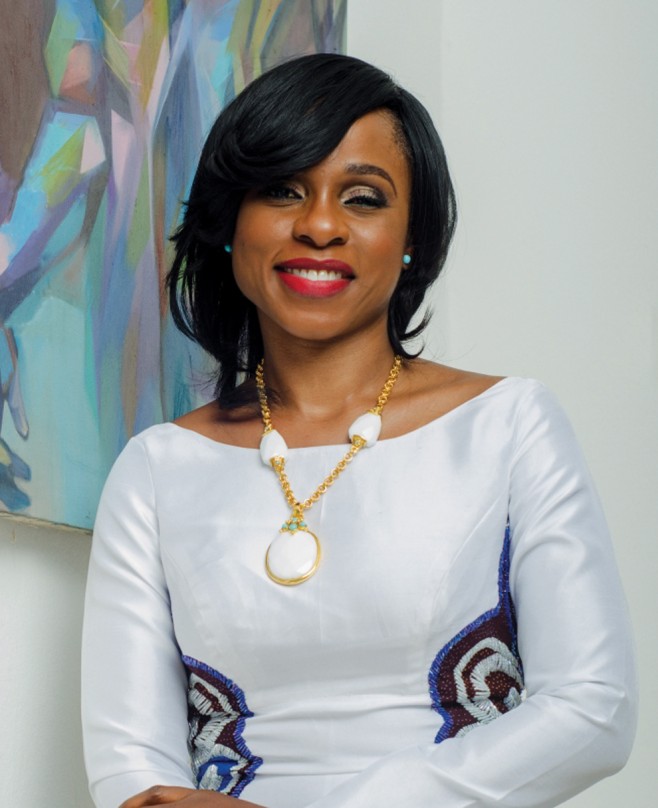 TIWA SAVAGE
Tiwa Savage is one of the biggest female pop stars to emerge from Nigeria with numerous hits and international awards to her name. Initially active in the music business as a backing singer and songwriter, she warmed the hearts of her fans with her 'Kele Kele' love single and  gradually became a household name and a major success. Over the years, she has continued releasing hits and expanded her global reach. When she's not focusing on music, Savage touches people's lives through her humanitarian work. She's supported breast cancer screening projects across Nigeria and empowered youth by helping build schools in her hometown.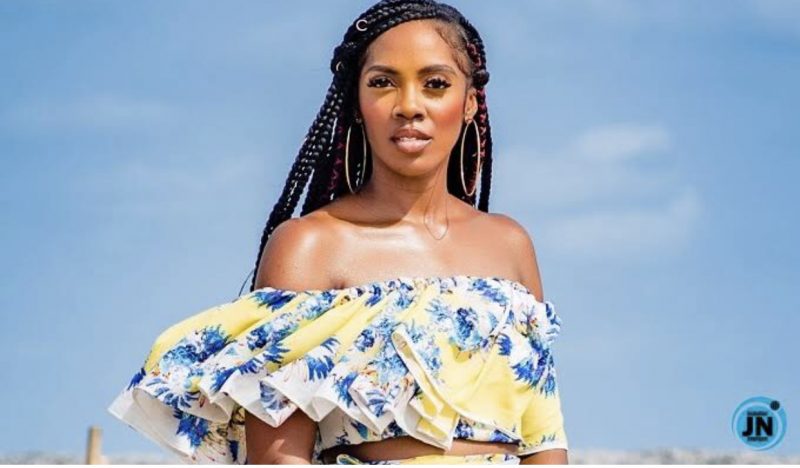 FUNKE AKINDELE
Funke Akindele is a Nigerian actress and producer who gained national fame when she starred in her 2008's hit comedy-drama, Jenifa.The role not only made Funke a household name, but it also won her the "Best Actress in a Leading Role" award at the Africa Movie Academy Awards.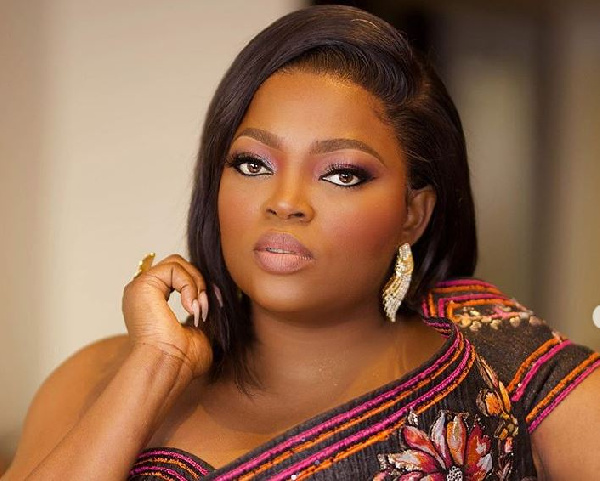 CHIMAMANDA ADICHIE
Chimamanda Ngozi Adichie is a Nigerian born writer. She is known to be a feminist and has given voice to the people of African origin living in America and other countries. Her short stories are explicit about the Nigerian Civil war and the plight of the people caught in the conflict. She has made a lasting impact on the minds of her readers. Her work has been translated into over 30 languages and has appeared in various publications, including The New Yorker, Granta, The O. Henry Prize Stories, the Financial Times,
Her 2009 TED Talk, The Danger of A Single Story, is now one of the most-viewed TED Talks of all time. Her 2012 talk We Should All Be Feminists started a worldwide conversation about feminism, and was published as a book in 2014.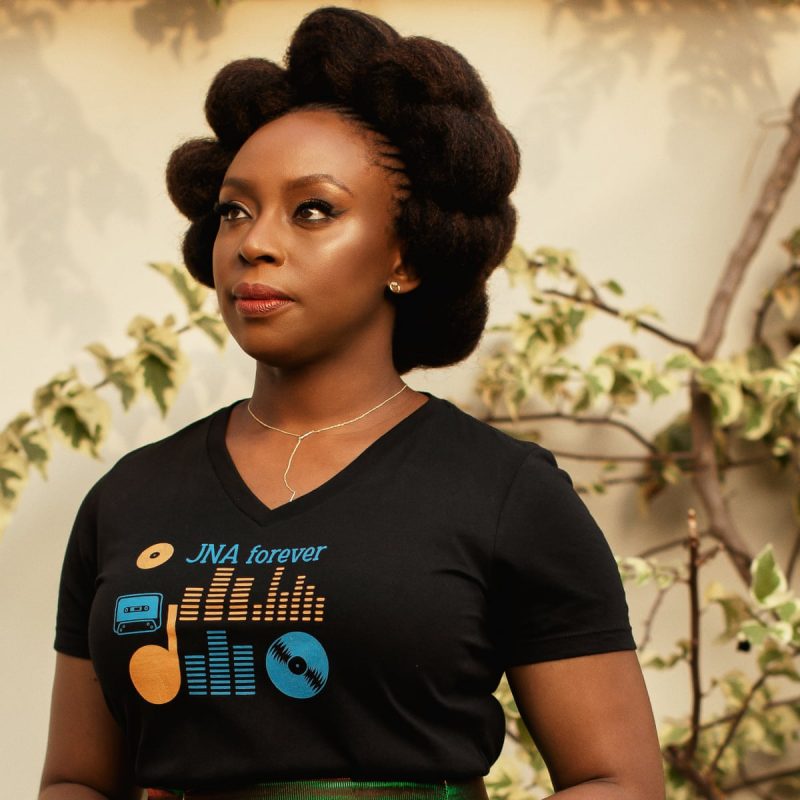 YEMI ALADE
Yemi Alade is a Nigerian Afropop singer, songwriter, actress and activist. She won the MTV African Music Awards for Best Female in 2015 and 2016 and was nominated for Artist of the Year in 2015, making her the first female to win the MAMAs for Best Female consecutively. In 2015, Alade was the first Nigerian female to be nominated for the MTV Europe Music Awards (EMAs) for Best African Act. It is no surprise then, that she was a coach on season two of The Voice Nigeria. Alade was recently among the forefront of artists and musicians from across the world to perform at The Global Goal: Unite For Our Future which aimed to deliver COVID-19 tests and treatments, especially in the most remote places in Africa and across the world. She performed alongside Miley Cyrus, Shakira, J Balvin, Jennifer Hudson, Coldplay, Usher, Justin Bieber and Quavo.
As an activist, Yemi was appointed Goodwill Ambassador for the United Nations Development Programme (UNDP) in September 2020. She pledged with the UNDP that her focuses on Sustainable Development Goals would be on inequality, empowering women and creating awareness for the impact of global climate change.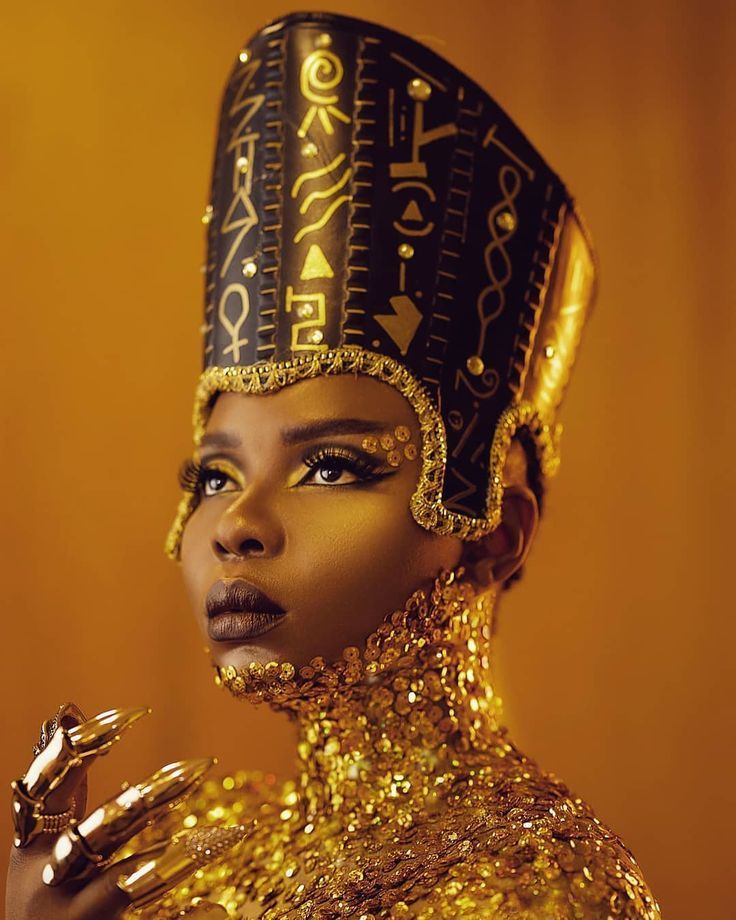 NGOZI OKONJO IWEALA
 Ngozi Okonjo Iweala is the Director-General of the World Trade Organization. She is the first woman and the first African to hold the office. Previously, Dr Okonjo-Iweala served twice as Nigeria's Finance Minister, from 2003-2006, 2011-2015, and briefly Foreign Minister, the first woman to hold both positions. She spent a 25- year career at the World Bank as a development economist, rising to the No.2 position of Managing Director, overseeing an $81 billion operational portfolio in Africa, South Asia, Europe and Central Asia.
Dr Okonjo-Iweala has been ranked by Fortune as one of the 50 Greatest World Leaders in 2015, by Forbes as one of the Top 100 Most Powerful Women in the World consecutively for four years, by Time as one of the Top 100 Most Influential People in the World in 2014, and by the UK Guardian as one of the Top 100 Women in the World in 2011.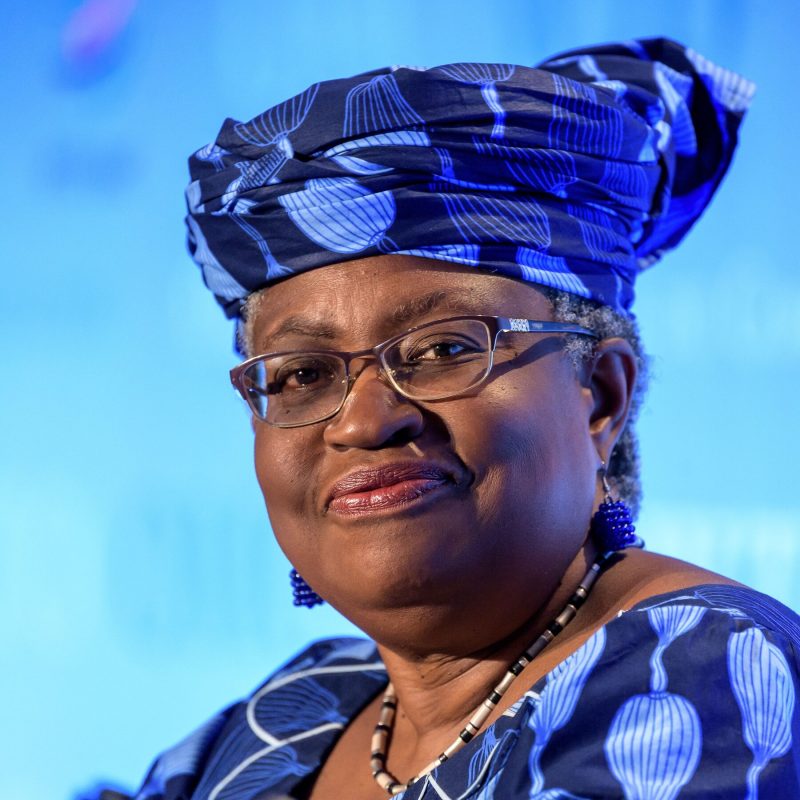 ARUMA OTEH
Aruma Oteh was the Treasurer and Vice President of the World Bank (2015-2018). She became the Director General of the Securities and Exchange Commission(SEC) in Nigeria in January 2010. In this position, Aruma was responsible for regulation of Nigeria's capital markets, including the Nigerian Stock Exchange.
In 2011 Oteh was made an Officer of the Order of the Niger (OON) in recognition of her contribution to economic development and transformation of the Nigerian capital markets. In 2011, she also received the "Distinction In Public Service" award from the Commonwealth Business Council/African Business. In 2014, Oteh won the CNBC Africa All Africa Business Leaders Awards (AABLA) Business Woman of the Year category for West Africa. In 2020, Forbes listed her among "Africa's 50 Most Powerful Women".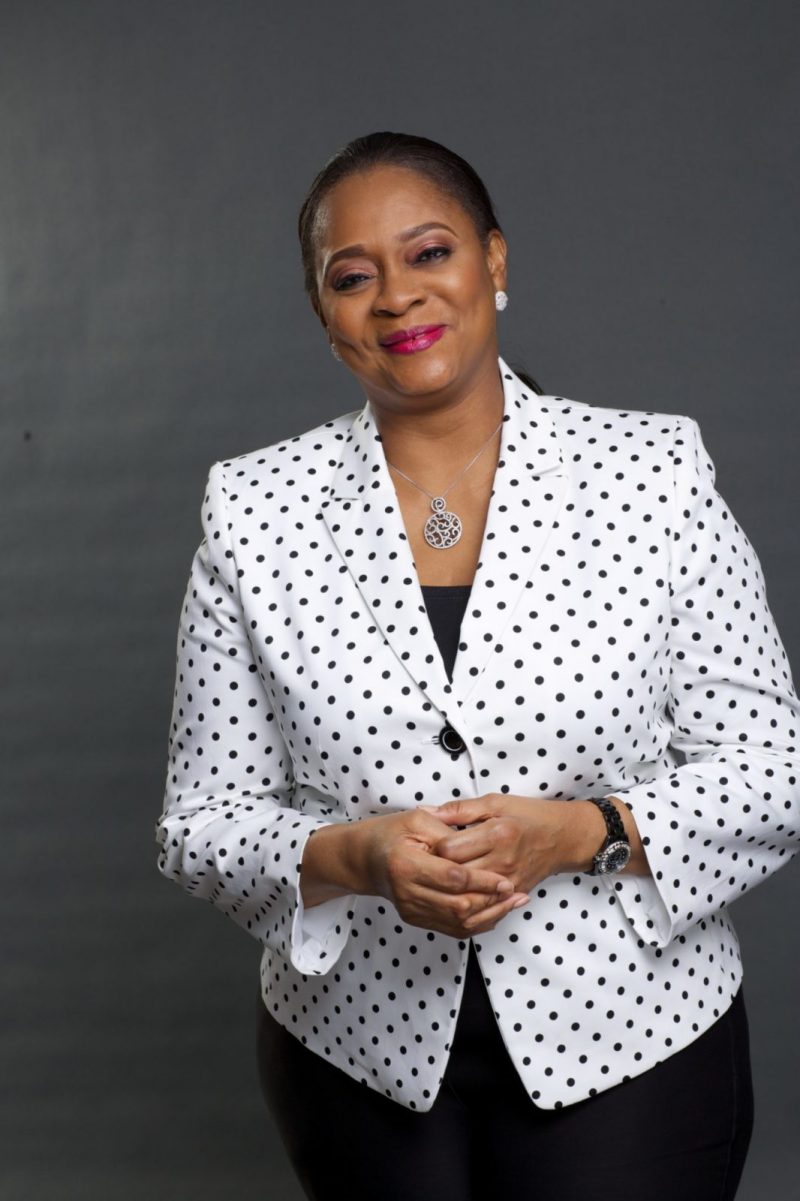 OLAJUMOKE ADENOWO
 Olajumoke Adenowo is an architect by profession. She is also an entrepreneur and philanthropist, a public speaker, radio host and author. CNN described her as "Africa's Starchitect" and The Guardian (Nigeria) has described her as "the face of Architecture in Nigeria". In 2018 she was recognized by the Royal Institute of British Architects (RIBA) as one of the most inspirational women in architecture today.
Adenowo has been honoured with numerous global awards for her architecture and philanthropy, way too many to mention but let's focus on her philanthropy which has changed the lives of many, especially women, for the better. Adenowo has several philanthropic ventures. In 1999 she founded the Awesome Treasures Foundation (ATF), a UN-recognized, faith-based NGO in Lagos, Nigeria. The foundation has a mission to raise 1000 leaders by 2030 working especially, with women and young people. The majority of her foundation's programming focuses on disadvantaged women and children. ATF runs Camp Dawn, an educational camp, to address the education gap for inner-city kids. It also manages Awesome Princesses, caring for young girls from the slums of Lagos who are at risk of sexual abuse and HIV/AIDS, supplying medical screenings and educational intervention. Awesome Treasures closely mentors women for transnational leadership and entrepreneurship through vocational training, business classes and leadership training that takes place across Nigeria. In its first 15 years, 70,000 people have attended ATF leadership summits.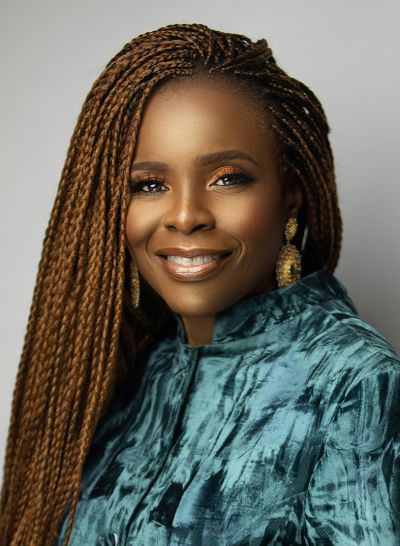 AISHA YESUFU
Aisha Yesufu  is a Nigerian socio-political activist, and co-convener of the Bring Back Our Girls Movement, an advocacy group that brings attention to the abduction of over 200 girls, from a secondary school in Chibok, Bornu state, Nigeria, on 14 April 2014, by the terrorist group Boko Haram. No one can forget that iconic image of Aisha with her fist raised up in defiance of the #endsars movement which began as a voice against police brutality and drew global attention to their atrocities against the common man. That image shall remain implanted in the sands of time because Aisha and others like her, dared to come out and voice their oppressions for the world to see. They gave the youths a voice and the courage to stand up and fight for their tomorrows.
Yesufu was on the list of the BBC's 100 Women announced on 23 November 2020. She was also cited as one of the Top 100 most influential Africans by New African magazine in 2020.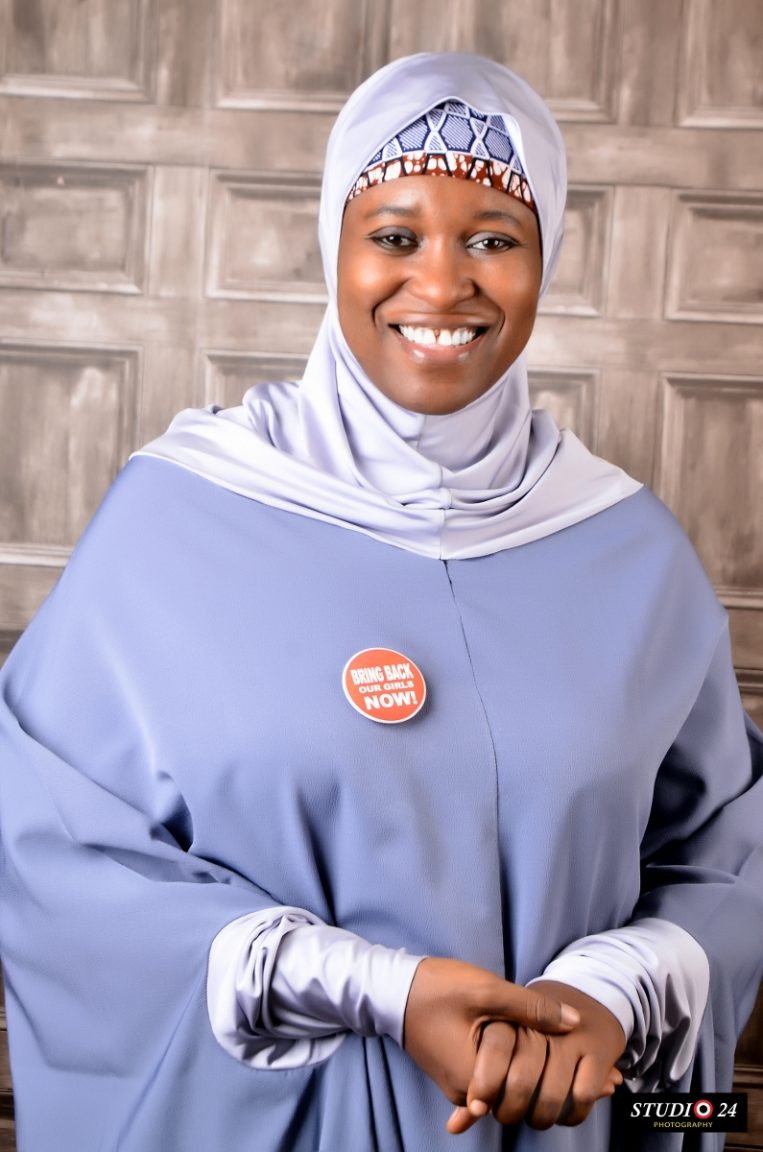 OBY EZEKWESILI
Obiageli Ezekwesili is a Public Analyst/Senior Economic Advisor. She served as Federal Minister of Solid Minerals and later as Federal Minister of Education during the second-term presidency of President Olusegun Obasanjo. Subsequently, she served as the Vice-President of the World Bank's Africa division from May 2007 to May 2012. Ezekwesili was a 2018 nominee for the Nobel Peace Prize for her work in transparency in the extractive sector. In March 2019, Ezekwesili won the Forbes Woman Africa Social Influencer Award for her efforts on the #BringBackOurGirls campaign on social media. Ezekwesili contested for the office of the president of Nigeria on the platform of the Allied Congress Party of Nigeria. One of her campaign promises was to lift 80 million Nigerians out of poverty. On 24 January 2019, Oby stepped down from the presidential race owing to a divergence of values and visions with her political party, Allied Congress Party of Nigeria (ACPN). No doubt, Oby would have made a formidable President if winning depended solely on merit.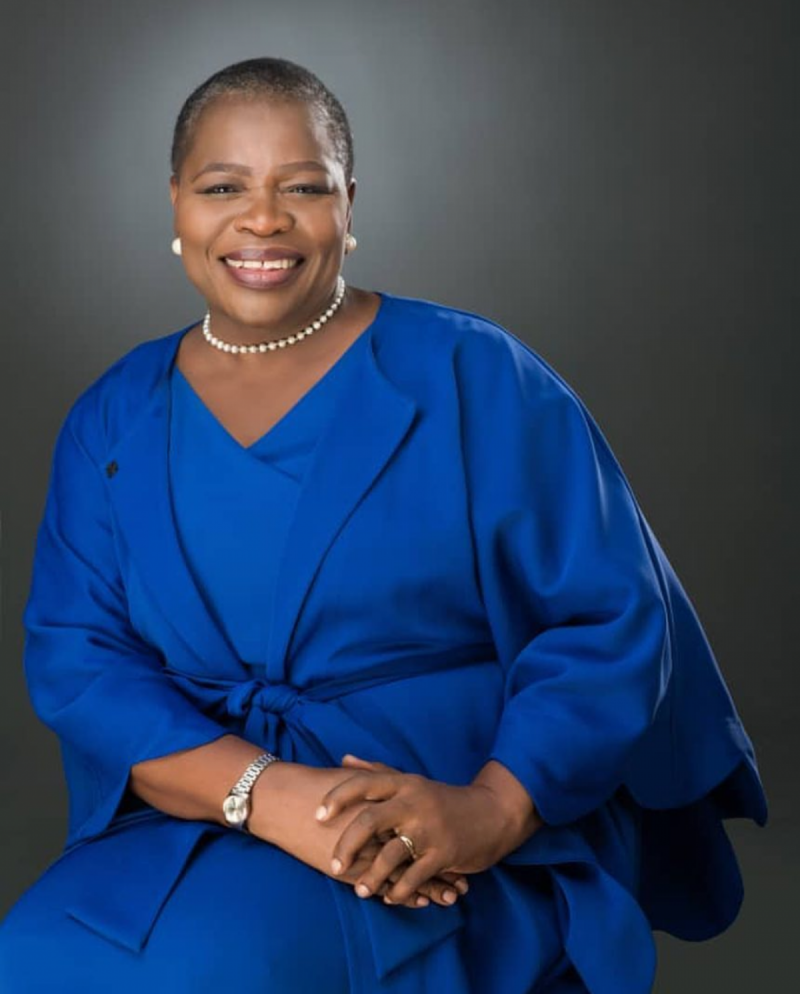 NNEKA ABULOKWE
Nneka Abulokwe, OBE  is a British Nigerian tech and digital governance entrepreneur. She is the founder and CEO of MicroMax Consulting, and one of the first Afro-Caribbean professionals in the UK to sit on the board of a top European digital transformation organization. In 2019, she was honored by her Majesty Queen Elizabeth II as an Officer of the British Empire (OBE) for services to Business. In 2018, she was ranked fourth in the Financial Times Top 100 Black Asian Minority Ethnic (BAME) Tech Leaders. She was also among the final list of Governance Professional of the Year 2018 Award by the Governance Institute. In 2019, Abulokwe was featured on the Power-list 100 as one of the most influential black business leaders, placing her among the UK's 100 most influential black people.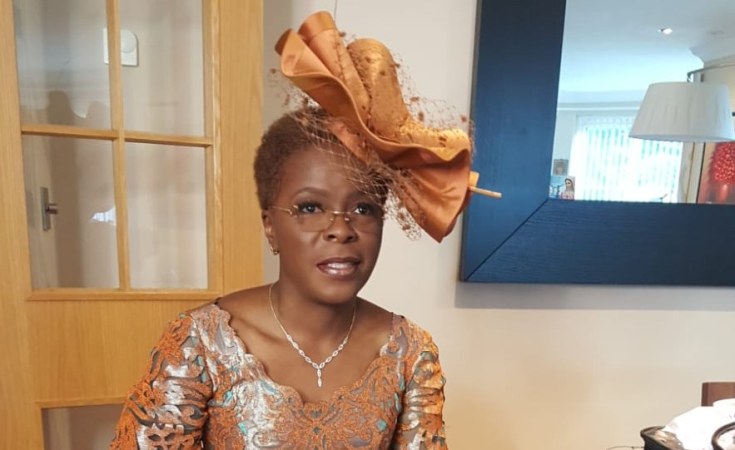 NDIDI OKONKWO NWUNELI
Ndidi Okonkwo Nwuneli is a Co-Founder of Sahel Consulting and serves as its managing partner. She has 23 years of experience in international development, and through her work with Sahel, has shaped agriculture strategy and policy in West Africa for a range of clients in the public, private and nonprofit sectors.
In 2010, Nwuneli and her husband Mezuo Nwuneli, Co-Founded Sahel Capital and AACE Foods. Sahel Capital is a consulting and advisory firm specializing in the agriculture and manufacturing industries. Sahel has also provided advisory and consulting services to clients in Nigeria, Senegal, Ghana, and Liberia. It has also supported international agencies such as the Bill & Melinda Gates Foundation, USAID/ Africa LEAD, ECOWAS, DFID, Oxfam International, TechnoServe/ Humanity United, Alliance for a Green Revolution in Africa, IFDC,  and the Ford Foundation. AACE Foods is focused on processing spices, complementary food and spreads sourced from smallholder farmers across Nigeria. AACE's work in promoting nutrition, supporting smallholder farmers and displacing imports have been recognized by the Africa Diaspora Marketplace, IAP and AECF. Both firms have served as catalysts in the Nigerian and West African agribusiness landscape.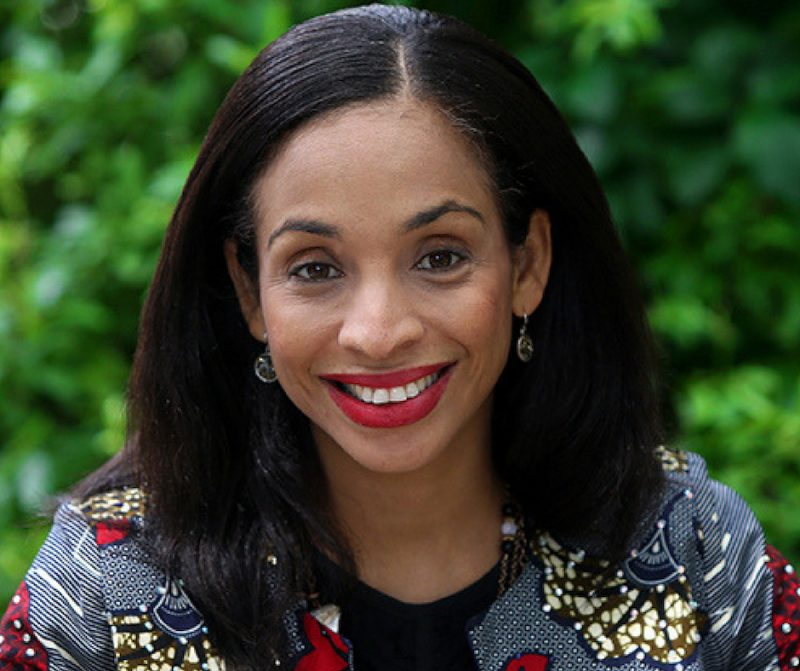 RENI FOLAWIYO
Reni Folawiyo is a Nigerian lawyer turned fashion entrepreneur, business woman and founder of Alara, West Africa's first fashion luxury and lifestyle concept store designed by British-Ghanaian architect David Adjaye. To say Reni has raised the bar when it comes to the presentation of the richness of African culture and talents is an understatement as her store is an archive of the most unique products ever to come out of the continent. This has made Alara a one-stop store for tourists from all over the world. Folawiyo has put a huge stamp on the global space by highlighting the indigenous and uniqueness of various creations through her 'space'. She is easily one of the biggest ambassadors in changing the African narrative of today's times. She also owns NOK and NOK Garden by Alara to promote African cuisine.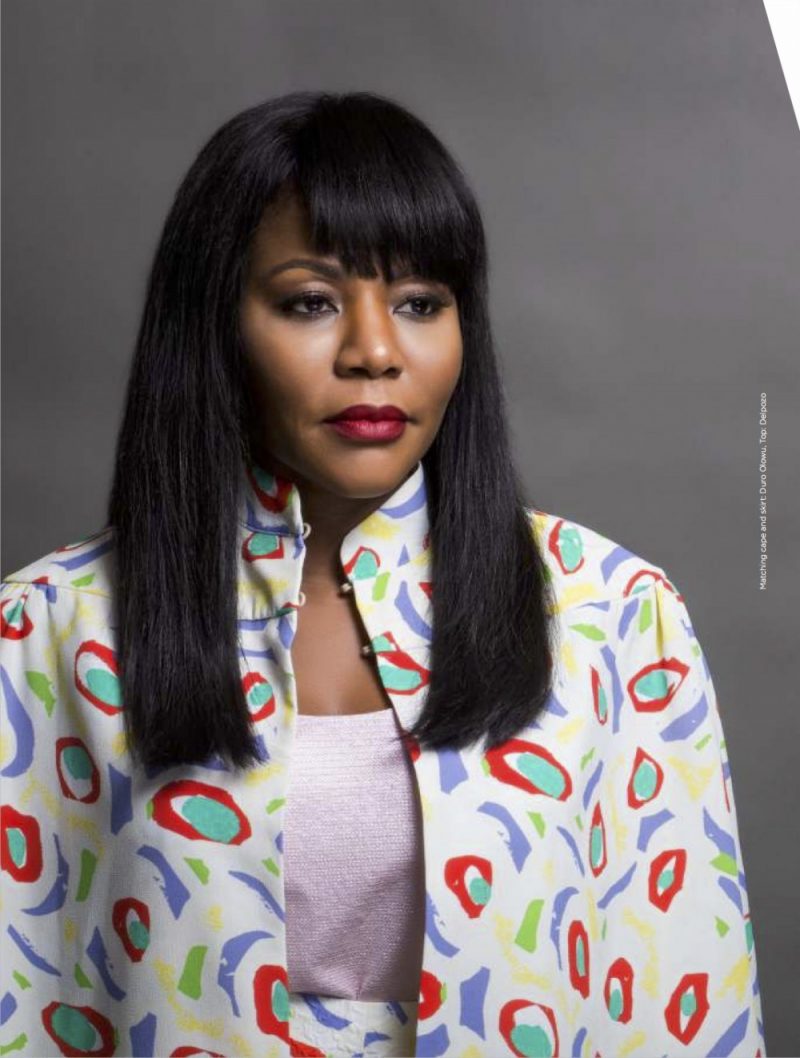 AMY JADESIMI
 Amy Jadesimi is a Nigerian businesswoman and the CEO of the Lagos Deep Offshore Logistics Base (LADOL), the only privately owned logistics and engineering facility in Nigeria. In 2012, Jadesimi was named an Archbishop Desmond Tutu Fellow. In 2013, she was named as a Young Global Leader by the World Economic Forum. Also that year she was given the title of Rising Talent by the Women's Forum for the Economy and Society. Forbes included her in the 2014 20 Youngest Power Women in Africa article. The Financial Times named her one of the top 25 Africans To Watch.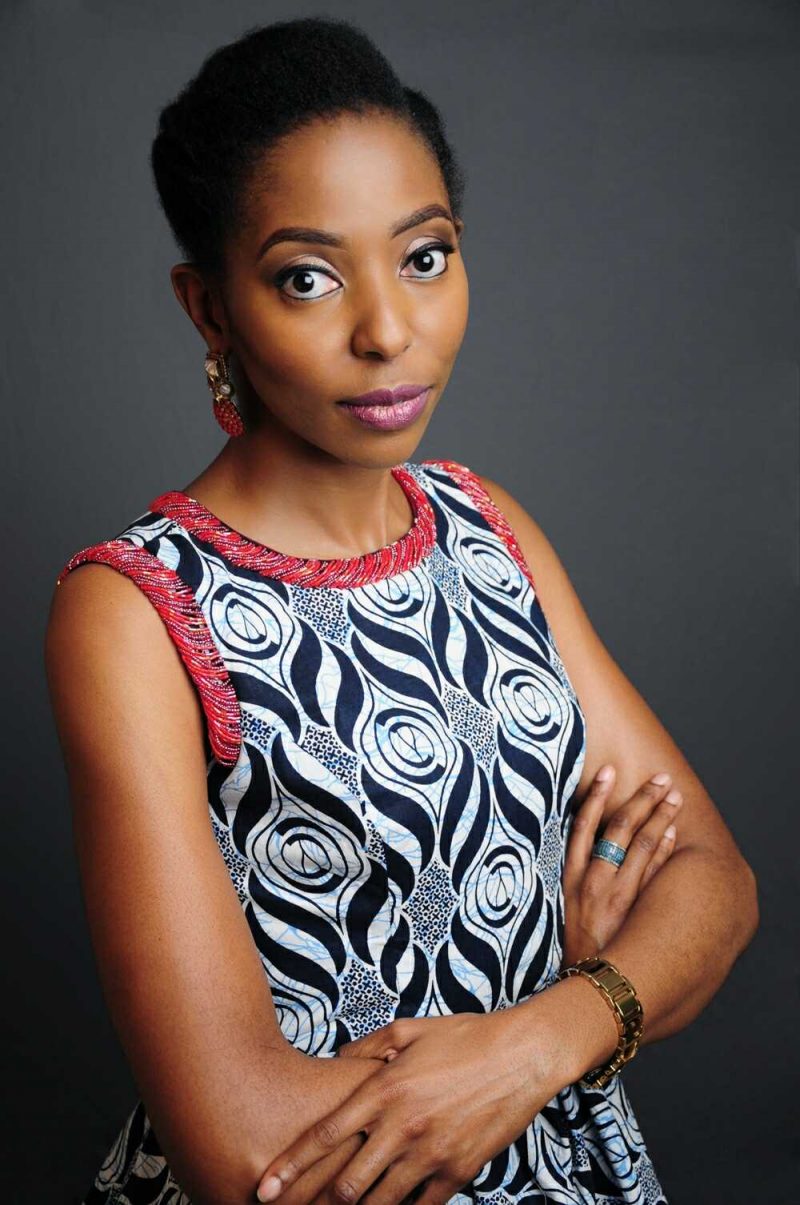 NIKE DAVIES
Nike Davies-Okundaye, also known as Nike Okundaye, Nike Twins Seven Seven and Nike Olaniyi, is a Nigerian batik and Adire textile designer. Over the past twenty years, she has given workshops on traditional Nigerian textiles to audiences in the United States and Europe. She had her first solo exhibition at the Goethe Institute, Lagos in 1968. She is the founder and director of four art centers that offer free training to over 150 young artists in visual, musical and performing arts, comprising more than 7,000 artworks.
Finding that the traditional methods of weaving and dyeing that had been her original inspiration were fading in Nigeria, Davies-Okundaye set about launching a revival of this aspect of Nigerian culture, building art centres offering free courses for young Nigerians to learn traditional arts and crafts. In her eyes, the traditional art of Adire Eleko is only possible because of a specific Nigerian heritage of passing knowledge from one generation to the next. Nike has trained more than 3000 young Nigerians for free and she continues to help by funding the poor to establish their small businesses and art workshops in different parts of Nigeria.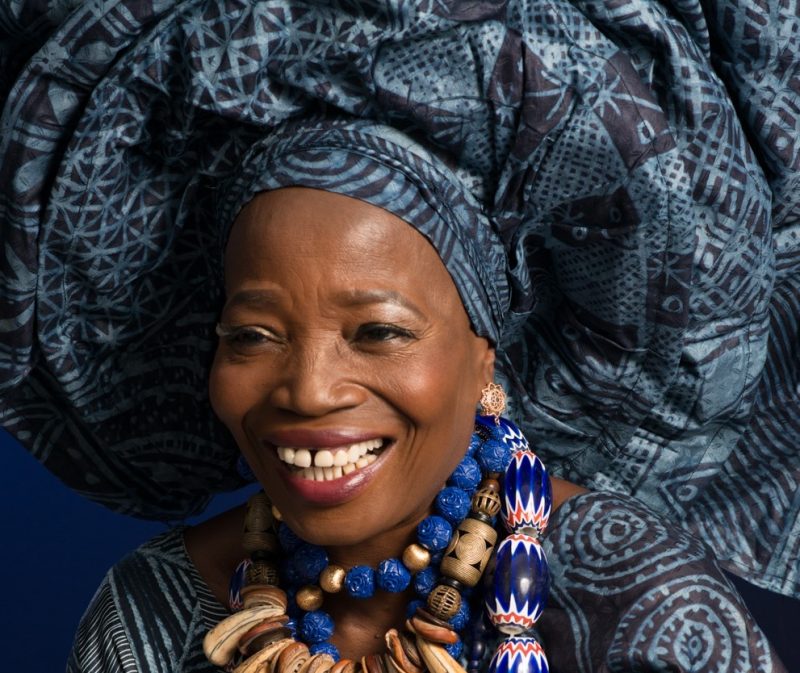 SHOLA MOS-SHOGBAMIMU
Shola Mos-Shogbamimu is a well-known politician, lawyer as well as a women rights activist from Britain. Being passionate about diversity equality and women's rights, Shola is the founder and editor of Women in Leadership Publication. She has taught intersectional feminism to female refugees and asylum seekers; she scrutinizes government policies from a gender and diversity inclusion perspective; and co-organizes women's marches and social campaigns. She is also a New York Attorney and Solicitor of England & Wales with broad expertise in the financial services industry. She is also a writer, public speaker and political commentator featured in mainstream and online media. Shola took the world by storm with her blistering 'show-down' with Pierce Morgan of UTV's Good Morning Britain when they slogged it out with their differences in opinions about the Meghan and Harry debacle with the Monarchy. Shola pointed out the card of racism not well managed by The Firm that has ignited so much rage and revisited old wounds, an issue the palace can not and should not brush aside while Pierce Morgan stood his ground refusing to accept her logical facts and allowed his emotions to lead him his final exit from his job! As a feminist and a woman of colour, Shola was unyielding in her stand as she spoke on the suppression suffered by Meghan as a black woman and others like her and emphasized the need to call out this behavior out and demand The Firm puts an end to it.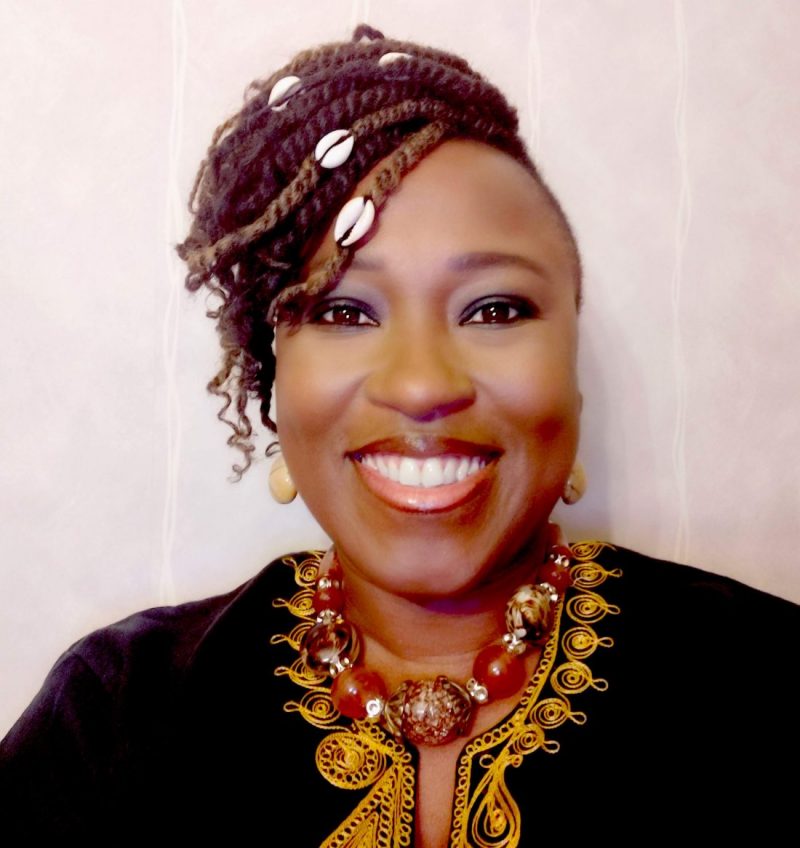 AMINA AUGIE
Amina Augie began her legal career as a Legal Aid Counsel at the Legal Aid Council, Sokoto while serving in the National Youth Service Corps from 1978 – 1979 and rose to become the Head of Department of Legal Aid Council, Sokoto State. From 1980 – 1982, she had a stint with the Ahmadu Bello University, Zaria as an Assistant Lecturer. From 1982 – 1984, she served as a Senior State Counsel in the Office of the Chief Counsel to the then President, Alhaji Shehu Shagari, after which, she was appointed Lecturer by the Nigerian Law School, Lagos.
In 1988, Hon. Justice Amina Adamu Augie was appointed Chief Magistrate in the Sokoto State Judiciary. While serving at the Bench, her love and passion for the academia propelled her to accept a part-time employment as Lecturer at the Faculty of Law, Uthman Danfodio University, Sokoto from 1989 – 1992. She also served as an Associate Lecturer in the same University from September 1999 – September 2002. Hon. Justice Augie was elevated to the Court of Appeal Bench in 2002. While at the Appellate Court, she served in various Divisions and rose to become Presiding Justice, Benin Division from July 2009 – September 2010; Presiding Justice, Enugu Division from September 2010 – September 2011; Presiding Justice, Kaduna Division from September 2011 – September 2012; Presiding Justice, Lagos Division from September 2012 – November 2016. Augie was elevated as Justice of the Supreme Court of Nigeria on the 7th of November, 2016. Hon. Justice Amina Adamu Augie has won several awards and recognitions including Faculty Prize for Best Overall Student of University of Ife, 1977, Phoebe Chiadikobi Ajayi Prize for Best Female Student (Ife), 1977, Amicable Assurance Prize for Best Student (Ife), 1977. She has also received Merit Awards, from The Law Students' Society, University of Ibadan, 2006, International Association of Women Judges (Africa Region), 2005, Federation of Muslim Women (FOMWAN), Edo State Chapter, 2005, National Association of Democratic Lawyers with the Ford Foundation, 2005, Nigerian Law School Graduating Class of 1988, 2003, Sokoto State Students, 2001, Gamji Club, Sokoto, 1992, Faculty of Law Students, Uthman Danfodio University, Sokoto, 1991, Lagos State Judiciary, 2016, Kebbi State, 2016 and Court of Appeal, 2014. In September, 2014, Hon. Justice Amina Augie was conferred with the prestigious National Honour of Commander of the Order of the Niger (CON). She is a Fellow of the Chartered Institute of Arbitration and a recipient of the honour Fellowship of Institute of Advanced Legal Studies, November 2016.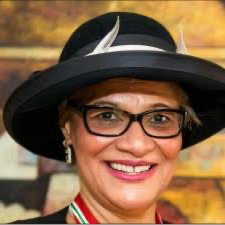 AISHA BABANGIDA
Aisha Babangida is a humanitarian leader and experienced founder with a demonstrated history of working within philanthropy and helping underserved communities throughout Nigeria. She is the first daughter of former military president of Nigeria, Ibrahim Babangida. She is the Chairman of the Better Life Program for the African Rural Woman, taking over after her mother, who worked previously as the chairman and founder. In addition to the Better Life Program, Aisha has also started and worked with numerous nonprofit organizations, only fueling her passion to do more for the people of her country. Aisha loves being able to provide women and girls with educational opportunities and life skills in order to better prepare them for the future.
In addition to her passion and commitment to philanthropy, She is also passionate about finance and business. She has continued to advocate for female empowerment by working to increase women's rights, and provide them with resources that can help transform their lives and great community. Through her work and outreach, She realized the importance of microfinance and banking for the Nigerian economy. In 2016, she founded the Egwafin Microfinance Bank, which helps those in Africa get the access they need to funding and financing that they may not have had access to otherwise. She loves seeing how financial inclusion changes lives in her community.
In 2018, Aisha Babangida founded Women Enterprise Alliance, which helps entrepreneurs through investing in profitable early stage companies, small & medium enterprises (SMEs) in Nigeria and across Africa. She founded the organization as a way to help improve the resources that entrepreneurs need to thrive when first starting their own company. Overall, She has become known for her leadership in the community, as well as her skills in nonprofit organizations, negotiation, corporate social responsibility, business planning, and analytical skills.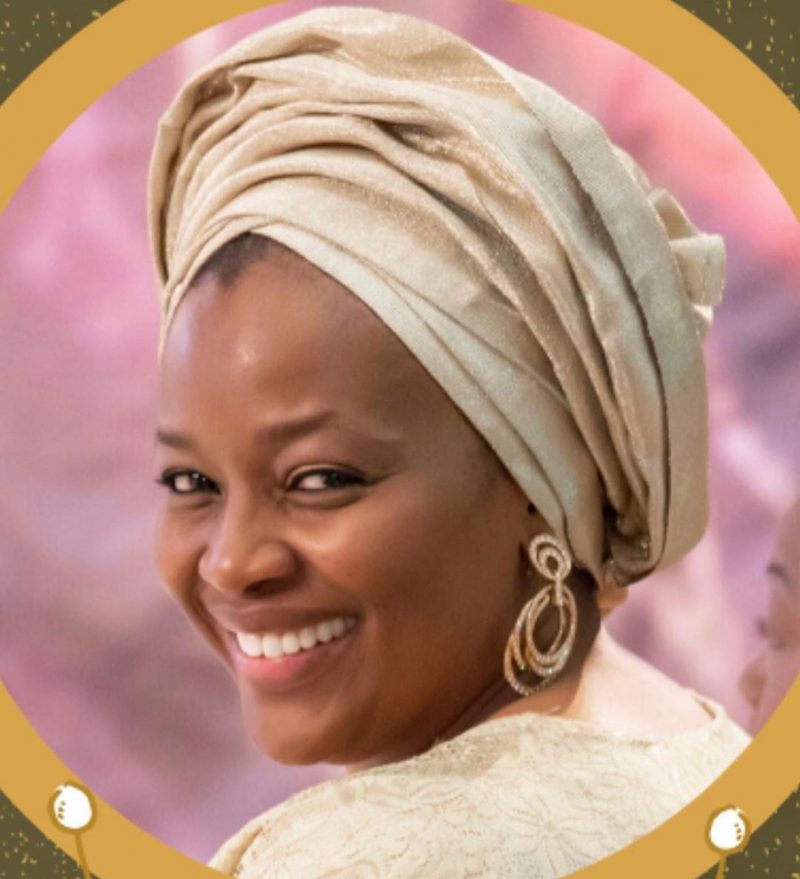 TOYIN SARAKI
Toyin Ojora-Saraki is a global health advocate, healthcare philanthropist and the Founder-President of Wellbeing Foundation Africa.
As Founder-President of Wellbeing Foundation Africa (WBFA), Saraki is a Nigerian philanthropist with two decades of advocacy covering maternal, newborn and child health, gender-based discrimination and violence, improving education, socio-economic empowerment and community livelihoods in Africa. She is a global health advocate of Sustainable Development Goals in Nigeria, reducing the rate of maternal and infant mortality. She also launched a social media campaigns through Wellbeing Foundation Africa called #MaternalMonday in 2012, and #WASHWednesday, #ThriveThursday and #FrontlineFriday in 2018, to raise awareness on key issues in women children and adolescents health and nutrition, gender equality, water sanitation and hygiene, and frontline healthworkers. in Africa.
She contributed to the establishment of the Lifestream Charity in 1993 and is an advocate of the United Nations Every Woman Every Child campaign. She is on the board of the Global Foundation for the Elimination of Domestic Violence and the board of the Africa Justice Foundation.
Saraki was appointed to the International Steering Council of ICPD25 in 2019, is a Board Observer to the WHO Partnership for Maternal Newborn and Child Health PMNCH, and is also a Special Advisor to the WHO Africa Regional Office, Newborn Champion for Save the Children Nigeria, Universal Health Coverage Champion by Devex, United Nations Population Fund UNFPA Family Planning Champion, White Ribbon Alliance Global Champion, and was appointed the Inaugural Global Goodwill Ambassador to the International Confederation of Midwives in 2014.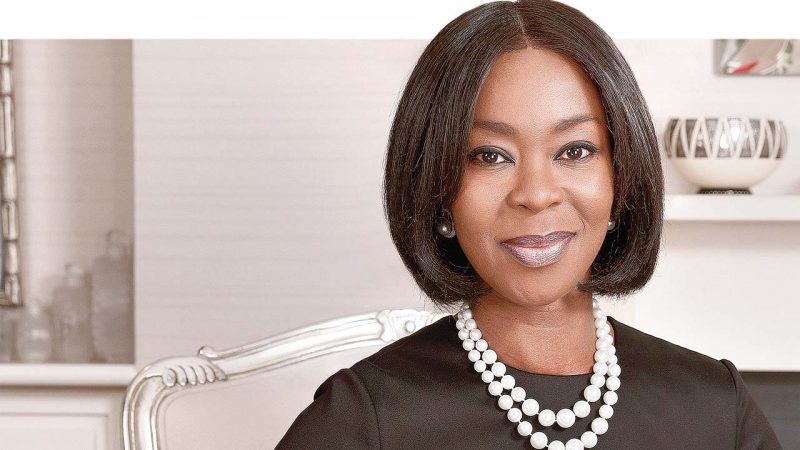 AMINA MOHAMMED
Amina Jane Mohammed is a Nigerian diplomat and politician who is serving as the fifth Deputy Secretary-General of the United Nations. Previously, she was Nigerian Minister of Environment from 2015 to 2016 and was a key player in the Post-2015 Development Agenda process.
Before she become a Minster in Nigeria, Amina had a first stint with  the United Nations in 2012 when she was a Special Adviser to former Secretary-General Ban Ki-moon. She was responsible for post-2015 development planning and led the process that resulted in global agreement around the 2030 Agenda for Sustainable Development and the implementation of its goals.
As the Minster of Environment in Nigeria, Mohammed focused on renovation and buildings of structures to help with the welfare of Nigerians, and top in that priority list were schools and hospitals. She has always been an advocate for the improvement of social services, better education and its availability. All these ideals were important to her even when she was in the private sector and when she moved to the public sector, her goals were noted which made her Adviser to several Presidents in Nigeria on these matters, predominantly with focus on the welfare of people and how to empower them and make them attain their highest goals in a conducive environment. Eradicating poverty, public sector reform, and sustainable development remain her watchwords till date. Mohammed has been conferred with several honorary doctorates and is the recipient of various global awards.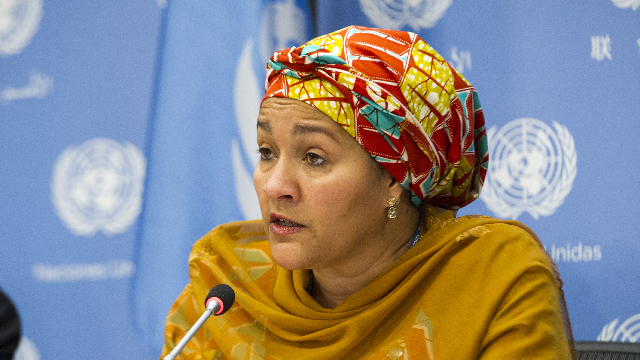 FOLAKE SANU
Folake is an astute finance professional and banker of repute with over 32years working experience in banking, professional accounting and auditing practice. Her experience spans Corporate Strategy, Financial Control, Operations, Technology, Risk management, Audit, Mergers & Acquisitions, Credit and Marketing.
Prior to joining Wema Bank, Folake was Chief Financial Officer and later, Chief Compliance Officer of Sterling Bank where she was instrumental to the successful merger of 5 different banks to form Sterling Bank plc. She also anchored the integration and service reengineering process of the newly formed bank's operational platform. Folake left Sterling Bank to establish JFSC consulting, now Averti Professional Managers after a successful merger of four consulting firms in October 2013.
A Fellow of the Institute of Chartered Accountants of Nigeria and an honorary senior member of the Chartered Institute of Bankers of Nigeria, Folake is an alumnus of the London Business School and has attended various management courses in reputable institutions including Harvard Business School and INSEAD, France.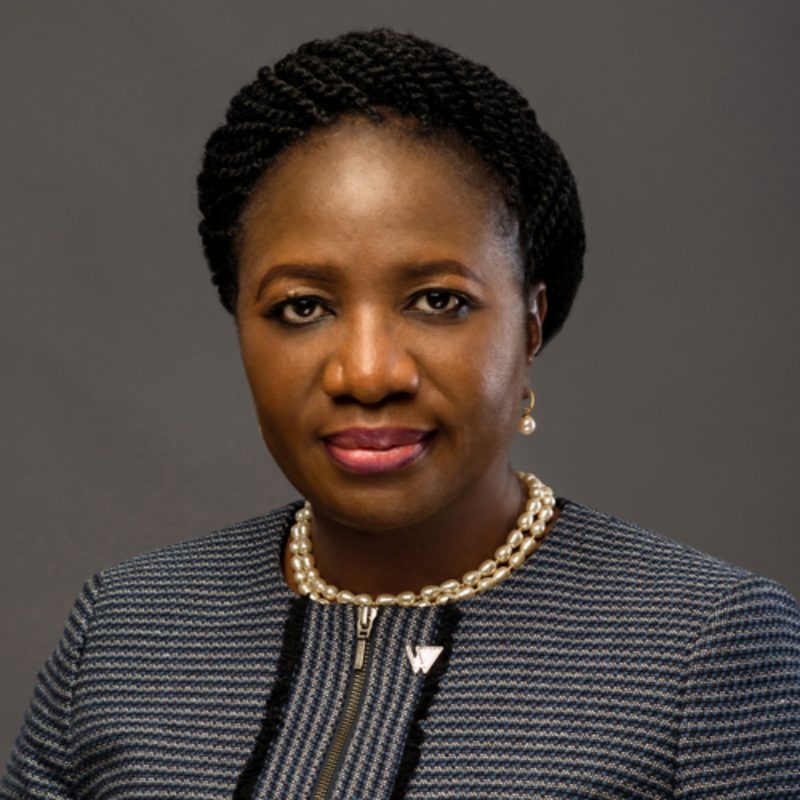 BELLA DISU
In 2004, Bella joined Globacom Ltd, a multinational telecommunications company operating in Ghana and Nigeria, and is now the Group Executive Director. In 2011, she took on an additional role of GED of Cobblestone Properties and Estates Limited to become CEO in 2015. She is a non-executive director of a Nigerian construction company, Julius Berger Nigeria Plc, and a director at Abumet Plc, a glass and aluminium manufacturing company, also in Nigeria. In January 2019, Bella assumed the role of Executive Vice Chairman of Globacom after joining the firm in 2004. On the 31st of October 2019, as Executive Director of Cobblestone properties, she unveiled a 10-storey luxury apartments at Bourdillon, Ikoyi, Lagos State which is called 'Sisi Paris'. In 2021, she was appointed Chairman, Board of Directors of Abumet Nigeria Limited. Bella is a member of the Nigerian Institute of Directors and the Nigerian Institute of Management. She was awarded the Ordre des Arts et des Lettres by the French government in December 2019, for her contributions on preservation of arts and culture especially her coordination of the construction of the Alliance Francaise Mike Adenuga Centre, Ikoyi, Lagos. At a relatively young age, Bella had displayed strength, dedication and hard work through her phenomenal tenacity and wealth of knowledge in business.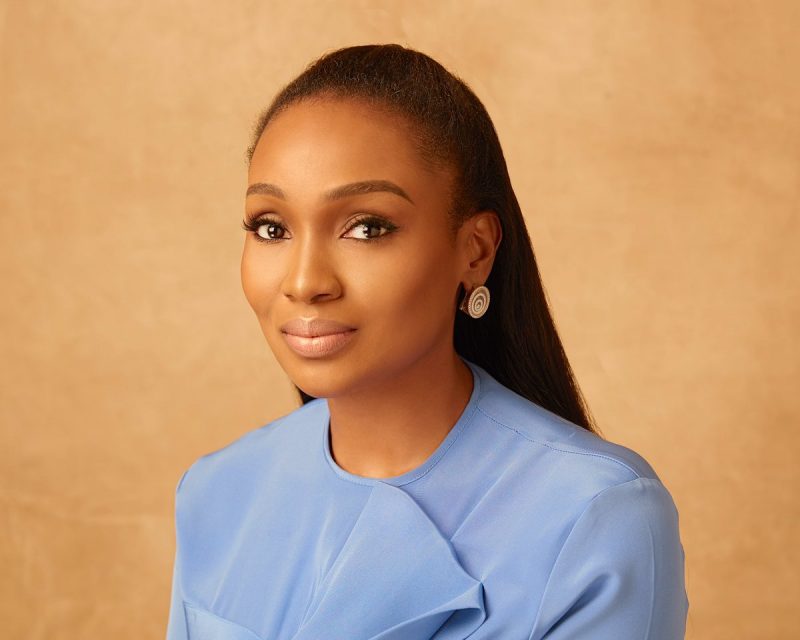 GBEMISOLA SARAKI 
Gbemisola Saraki is currently the Minister of State for Transportation of the Federal Republic of Nigeria appointed by President Muhammadu Buhari  and former senator from Kwara state. She was elected into the House of Representatives in 1999.
And quite naturally, after a successful stint at the National Assembly, Gbemi emerged as Nigerian Best Female Legislator, with the highest number of bills presented and got passed into law by any female in the political history of Nigeria.
She built her unique political career on core value of positive impact in the lives of her people and of course her state, Kwara. She headed different committees and she further enlarged her understanding of the dynamics of governance and the interrelationship with leadership as a fulcrum of building a better nation.
Legislative experience in the House and the Senate, chairing and membership of the divergent committees and a broad life experience, has enabled Gbemi develop a deep understanding of the critical issues confronting Nigeria. She is a visionary leader who works tirelessly to improve the rating of our nation in key areas such as poverty, corruption, economic development, education, energy, health, agriculture, water resources and the empowerment of women and youths. She is blessed with extraordinary drive, stamina and a daunting work-ethic as evidenced by her legislative track-record.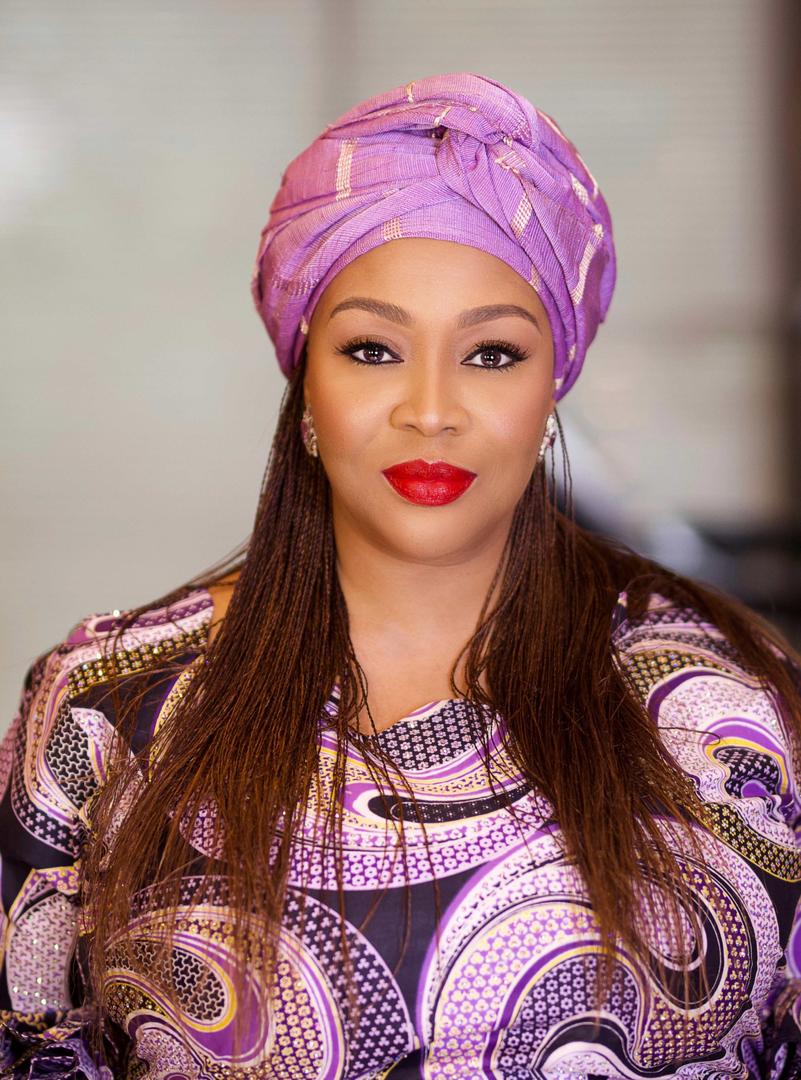 MARIAM UWAIS
Maryam Uwais (MFR) is the current Special Advisor to President Muhammadu Buhari on Social Investments. She is a legal practitioner and human rights activist with almost 40 years experience as a Lawyer.
Before becoming Minister, Uwais served as a Principal Partner of Wali Uwais & Co, an Abuja-based law firm. Before then, she served on the Council of the National Human Rights Commission, where she also worked as Special Representative of Child Rights; the Board of the Justice Research Institute, the Kukah Centre as well as the Coalition Against Tobacco, amongst others. She also served on state, federal and continental committees such as The Kano State Almajiri Committee, President Goodluck Johnathan's Presidential Advisory Council, The Northern Nigeria Governor's Committee on Reconciliation, Security Healing, as well as the African Committee of Experts on the Rights and Welfare of the Child for five years.
She founded the Isa Wali Empowerment Initiative in December 2009, which targets the conditions of women and children in education, healthcare and empowerment.
Maryam Uwais has also worked as a consultant to the Open Society Initiative for West Africa, UNICEF, the World Bank, and DfID. She has written and published several articles on economic and social rights, interfaith dialogue, child justice administration and good governance.
She was before her appointment, a Non-Executive Director and Member of Board of Directors of Stanbic IBTC Holdings PLC. She was also a member of the Editorial Board of THISDAY newspapers.