The Association of Austrian Lace Manufacturers in Vorarlberg, Austria, the umbrella organisation of Austrian Lace Manufacturers and first-time sponsor of the 2021 Lagos Fashion Week, has launched a digital marketing campaign to celebrate Nigeria's fashion industry and the long-standing contribution by Austrian Lace to its success.
The project kicked off with an experiential booth at the 2021 Lagos Fashion Week, where visitors had the opportunity to get a physical feeling of high-quality Austrian Lace and a catwalk, during which a fashion collection made from Austrian Lace debuted on the runway.
During the catwalk, the group collection themed "Reflecting the Time" featured pieces made from Austrian Lace by six renowned Austrian Lace Producers: Getzner, HKG Embroideries, HOH Hoferhecht Embroideries, Oskar, Riedmann and Wilhelm Scheffknecht.
Interpreting the theme, six leading contemporary Nigerian designers celebrated the existence of Nigeria's vibrant fashion scene and its preference for Austrian Lace, bringing iconic fashion moments from different decades to life.
According to the Campaign Director, Ozinna Anumudu, "The collection was designed for a contemporary audience and explores a range of time-capsule fashion essentials while paying homage to Nigerian fashion and some of Austria's leading Lace brands. This new collection will connect the younger generation with Austrian Lace's decades of legacy and inspire its understanding and interaction with fashion.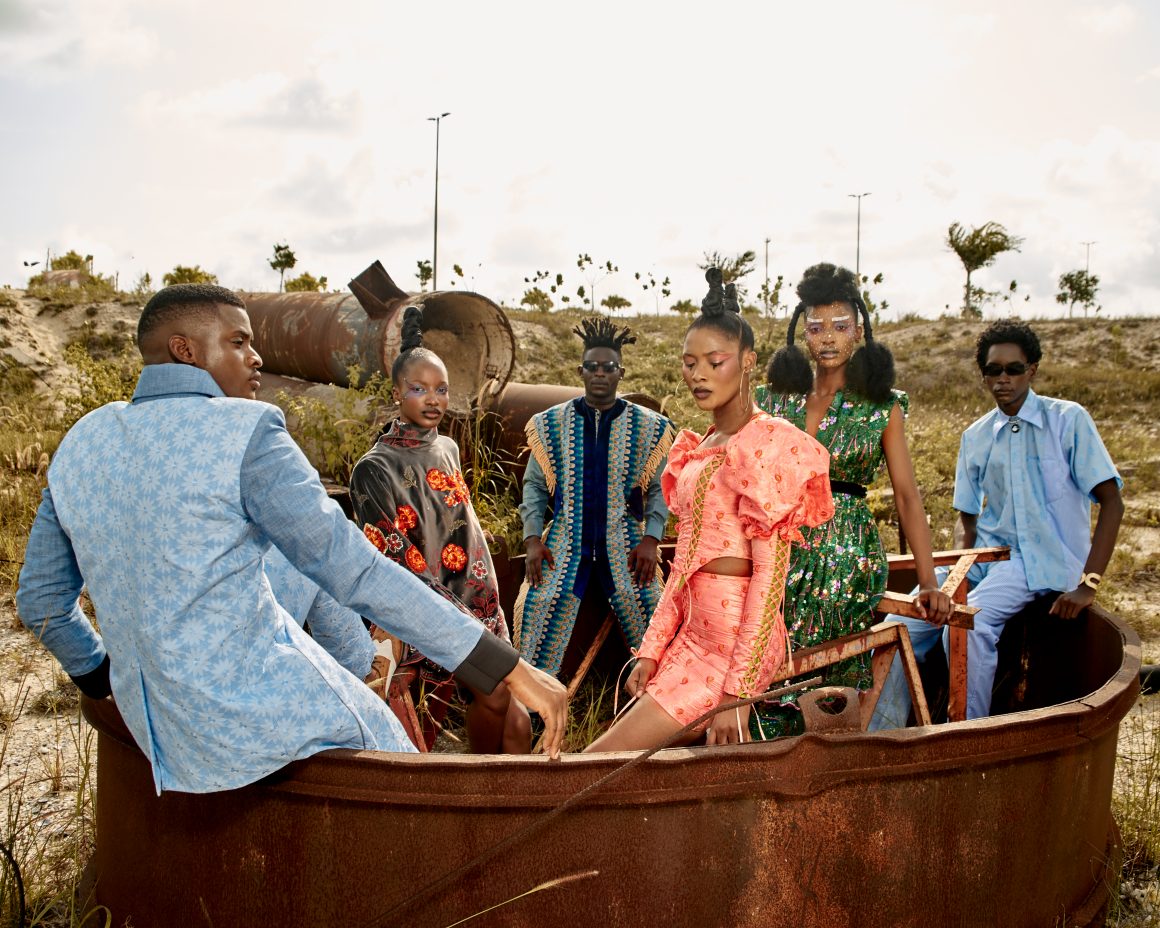 Fashion has evolved to include many contemporary viewpoints, exposing consumers to fresh ideas on what is beautiful, culturally relevant and, in fact, timeless. "
Contributing designers for the collection include Onalaja, Mazelle, Sisiano, Tzar Studios, Weizdhurm Franklyn and Ugo Monye.
"The Vorarlberg embroidery industry consists almost entirely of small, family-owned companies and specialises in producing the very best the industry has to offer. It exports around 98% of its production to over 100 countries worldwide. The creativity of its designers and its technical edge are world-renowned." says Guido Stock, the Commercial Counsellor at the Austrian Embassy in Lagos.
The campaign that involves new partnerships and innovative collaborations highlights why Austrian Lace has been and will continue to be the go-to fabric for all generations when it comes to exclusive, high-quality, and excitingly creative designs.