Meet Shasha Damilola Alesh, aka Dice Ailes, a highly sought-after Nigerian artiste, songwriter and style connoisseur who seems to have what it takes to conquer the world of music. His catchy beats and lyrics from his breakout hit track Otedola has seen us keeping our eyes on him closely. In the following interview, prepare yourself to get to know the real Dice Ailes.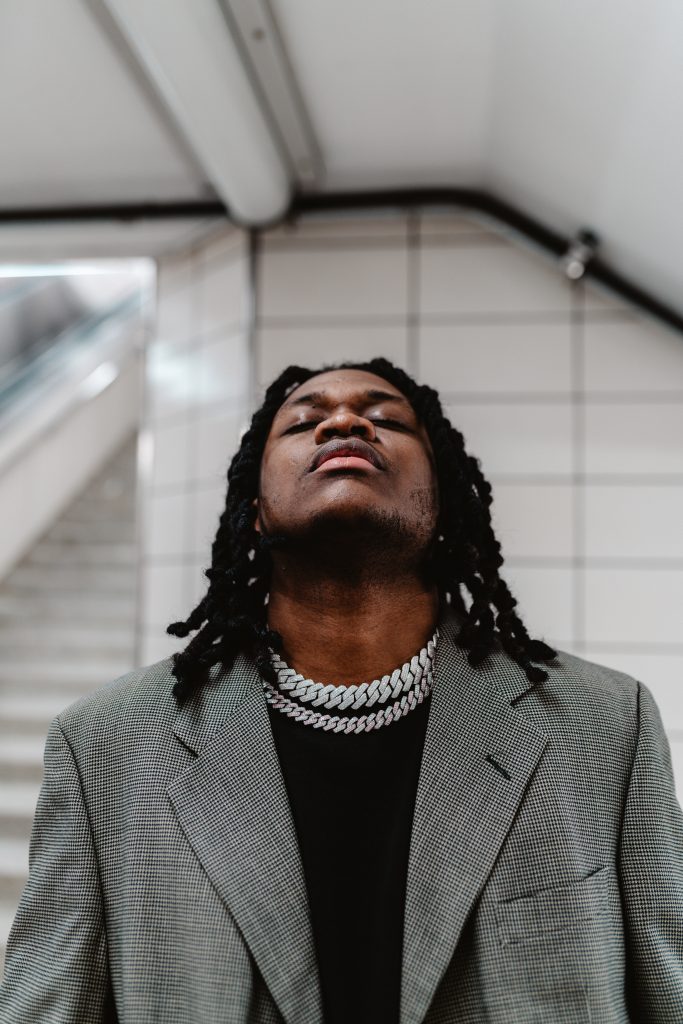 Congratulations on your partnership with Black Butter and Sony Music. What would you say is the significance of this partnership to you and your fans as you enter the next phase of your music career?
Partnerships are essential, especially in this modern world, and I am super excited about what we have coming. I have always maintained that the fans deserve to get the best from me, and I believe this partnership will help deliver that.
The industry is awash with details of unfairness to music creatives, especially by these big-league labels. Was it necessary for you to sign, and do you think your situation will be any different?
In business, the most important thing is that both parties are mutually benefitting from a deal.  That's why there was a lot of critical thinking put into this. I have put my trust and belief in this partnership, and I look forward to the great things we will accomplish together as a team.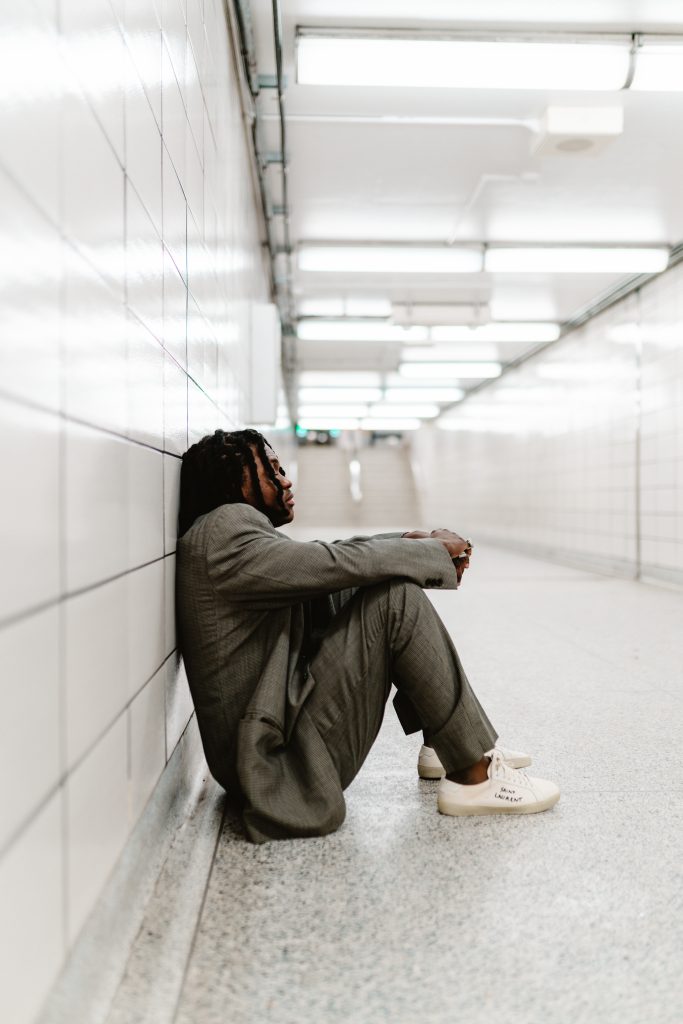 You are one of the returnees who has had a successful break in the Nigerian music industry today; what did you do (maybe differently) to ensure that your shine was imminent?
I am very particular when it comes to making music. You have to think about the who, what and why you are making music. Being a creative, you have to know how to satisfy the fans without compromising on your art.
If the scenario was reversed, do you still think you'd have been a music big shot?
Of course. I was destined to do this, and even more.
You've spent a better part of your life in the diaspora. How are you managing your music operation, especially with not having to be on ground? Don't you sometimes feel like you're missing out on industry trends and events?
Thanks to my team, they ensure things run smoothly while I'm away, and that's why it's imperative to have an efficient and effective support system.
After your time at Chocolate City Music, you established your label imprint, TMM. What were some of the challenges you faced setting up and running ops as an indie artist?
It's not easy running any business as you have to deal with finance to setting up a general framework for you to thrive in. Thank God everything is going smoothly for me.
A lot of people do not know that you share cultural ties with Ghana. Can you tell us what the reception is like for you and your music in Ghana?
It's been incredible, honestly. My single Otedola got shown so much love there. Ghana is home.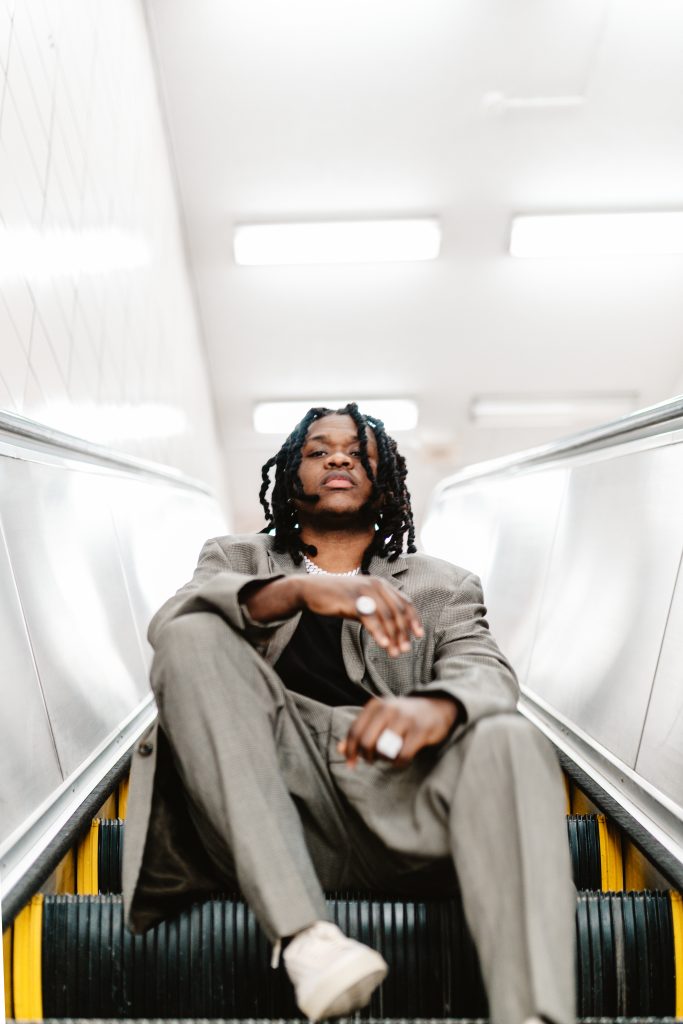 Now, is Dice Ailes a singer or a rapper? Because people are finding it hard to identify your forte in music.
Let's just say Dice does it all, and that's what I think is unique. The brand's unpredictability and versatility make listening to his music even more enjoyable because you don't know what to expect. You will get a mix of everything in there because as long as the soup is sweet, no one cares about the ingredients or what type of soup it is.
Word on the street is that you pioneered the new-school Afropop sound that the industry freshmen have polarized. What's your take on this?
I have just always wanted to bring that fresh take to the Afro-pop scene and not only in music but in fashion and more. So, when I started it back then, people didn't get it. As we're all witnessing Afro-pop becoming global, I see my influences in the new school.
You've lowkey been nailing a lot of features lately; what other collaborations are you looking forward to doing at home and abroad?
I'm not even sure the fans are ready for what I have in store for them. Let me not say too much.
Asides from recording music and studio time, what other activities did you engage in to cope with the pandemic/lockdown?
I worked on a project that I can't talk about now, but the fans will see another side of Dice.
What would you say is the biggest lesson that the year 2020 taught you?
Live life to the fullest.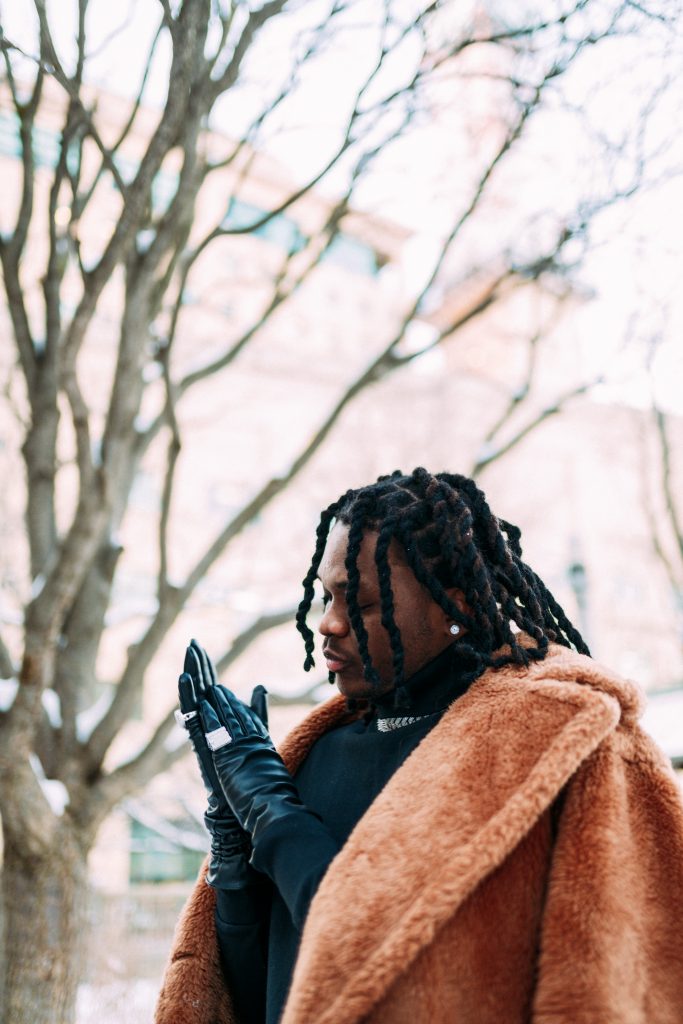 You hinted at an album drop last year, which didn't happen. Will 2021 be the year for the album? If so, when – and what should your fans expect?
Thanks to the pandemic, the album couldn't drop. However, i genuinely hope 2021 will be the year of the album.
What other plans do you have for the year 2021?
Working on other things aside from music, so i feel this will be a really defining year. I want to pursue other interests in fashion and more.
Let's talk about your new single, "Money Dance," what was the inspiration behind the song?
"2021 were getting all the money" that's the inspiration behind the song.
You tend to sing a lot about money and girls. What roles do they play in your life and career?
Who doesn't love money and girls?
If not music, what else would you have been famous for?
Probably a career in fashion. I love my drip.
What advice would you give to the newcomers looking for a big break in the music industry?
Be consistent, persistent and be yourself.