Nneka Kyari is working on creating a modern and fashionable approach to female office attires via her brand NKIRUKA. In this interview with Konye Nwabogor, she speaks on the idea behind the brand and what it is like navigating the e-commerce space in Nigeria.
Has clothing design been something you always wanted to be involved in? And why work wear fashion?
My mother strongly believes in the old aphorism "you are addressed the way you are dressed", so as a little girl, I observed my mother re-design clothes every time she made a purchase, just to fit her style. I always found her creativity and determination fascinating. Many years later, I realised that I am very particular about how I dress. For some unknown reasons, I always loved to look professional, so much so that I won the Miss Corporate Award when I was in university. Also, having spent some years working in the financial sector, I observed that getting premium quality work wears for a regular working woman was quite pricey because of the exchange rate. So, I thought to create a Nigerian brand to produce premium quality work wears and make it available for working women at affordable prices.
Tell us a bit about your brand?
NKIRUKA is a revolutionary online brand that offers women access to a fine collection of carefully crafted formal and semi-formal clothes. At NKIRUKA, we have one aim: supporting working women to success and relevance with our designs. Why? Because we believe that image is reality. Our array of professional clothes is tailored to perfection using premium fabrics and the lining. This provides a luxurious feel that exudes confidence. And yet such effortless elegance is available at such incredibly affordable prices. Our garments are available on our versatile website www.nkirukaonline.com.
Move over bland and clunky. Our website is versatile and creates an exciting shopping experience. It offers customers seamless and secure navigation to browse, select and checkout. Our live chat services enable interactive and prompt customer service. And we also offer speedy delivery such as next day delivery. Each garment is carefully packaged to ensure a memorable experience. We want regular working women to wear premium quality clothes without breaking the bank. That's our mission.
Prior to now, did you have any experience in the fashion industry?
Like I said earlier, I've always had a flair for fashion. But before I ventured into the fashion business, I attended a fashion school in Paris.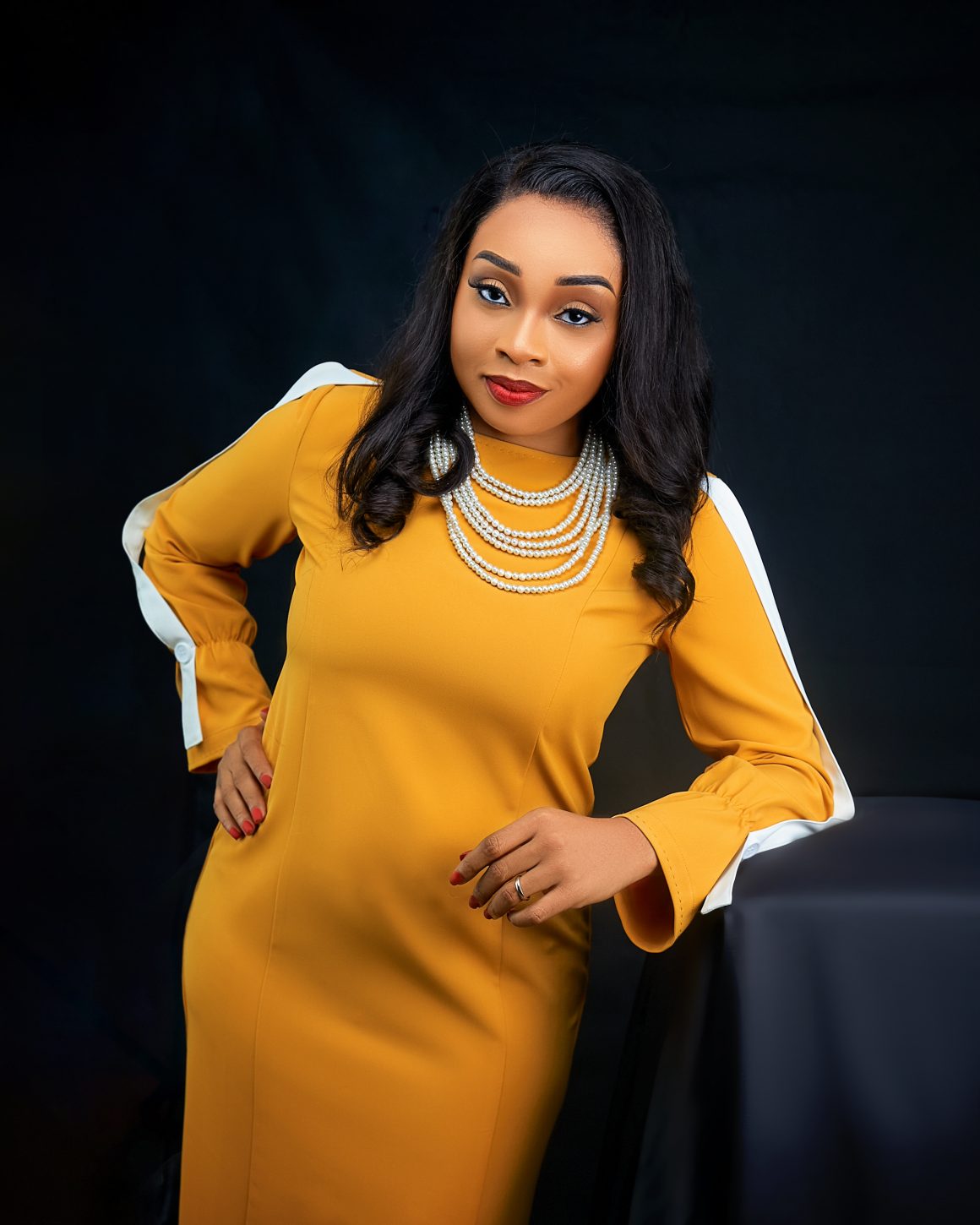 What was your biggest fear when starting?
Though we manufacture our products, I decided only to retail online. I wanted to create my niche in E-commerce which is still an emerging sector in Nigeria. However, one of the challenges would be whether customers would be willing to leave the traditional brick-and-mortal shopping for online shopping. To do this, I had to ensure the website was safe and secure and robust enough for an excellent customer experience. Luckily, with the advent of Covid-19, online shopping is rapidly becoming the norm.
The idea of workwear fashion isn't what it used to be a couple of years back. How do you walk the line between being conservative and fashionable while retaining commercial appeal?
Conservatism is so stereotypical, and the greatest fallacy is that conservative cannot be fashionable. Nevertheless, NKIRUKA is more about being less provocative and more professional.
The data indicate a large market for our designs which our team keeps on improving upon, churning out new lines for every season. Indeed, there is a niche for every market.
How do you want women to feel when wearing your clothes?
In the words of Maria Grazia Chiuri – Creative Director of Dior, "I think a dress has to be wearable. Otherwise, it's a piece of art you can put on your wall."
First, we want our designs to make women feel comfortable because fashion shouldn't be torture. Then, we want them to feel respectable and not like a piece of commodity for sale in our garments. Finally, we want them to feel elegant like the queens they are. We consider all these as we develop our designs.
What is the e-commerce industry like? Are Nigerians comfortable with making purchases online?
Just like every business, there are challenges to overcome. However, when you identify those challenges and figure out a way to overcome them, you master the art of your trade. One major issue that Nigerians have with the e-commerce industry is trust. Customers want to be assured that they will indeed receive what they pay for, especially when it comes to quality. So, our website has a software that simulates the fabric composition, size, and height to perfectly represent how the garment would look on you. We also allow for returns if you are not satisfied with your order. So, for every peculiar challenge associated with shopping online, we have found a way to navigate it to remain in business. We are also partnering with Kuda Bank to provide a mini credit for working women to shop on our website.
What role do you think social media plays in fashion today?
Social media is an effective tool for building interactions between a brand and its customers to increase awareness and engagements. It enables a business to reach a larger audience and has the power to make a local brand become a global brand through its various channels of advertising. With this in mind, we've embraced social media because we believe it is an invaluable tool. We are present on Instagram as @shopnkiruka, on Facebook as @NKIRUKA and Twitter as @nkirukaonline.
You're both the creative and the business head of your company. How do you balance your time between the two?
The key is to delegate responsibilities adequately. I work with a great team that buys into my vision, and I feel blessed to have such an incredible team.