Music is an integral part of pop culture. It entertains and also provides a platform for change and discussion on social issues. To many, music has the capacity to reflect and influence human emotion.
Currently, there is a new generation of artists in Africa who are creating a whole different sound from what we know, and these acts hope that these sounds will inspire change and bring about growth. One of them who is at the forefront is the talented Ghanian singer and songwriter, Gyakie.
Born into a musical background, Gyakie is the daughter of Ghanian highlife music legend "Nana Acheampong". Just 22 years old, she might be relatively new to the scene, but she is already creating an impression with her unforgettable sound.
In August 2020, Gyakie dropped her debut EP, titled "Seed", which became an instant hit,  particularly with the stand out track "Forever".
From her hit single remix "forever" video with Nigerian artist Omah Lay hitting 1m views on Youtube in less than a week to her record label "Flip the Music" recently signing a worldwide deal with Sony Music/RCA UK. This is a great time for her. In this interview with Teme Elvis Weyinkuro, Gyakie opens up about her life, career and how growing up in a musical background influences her music.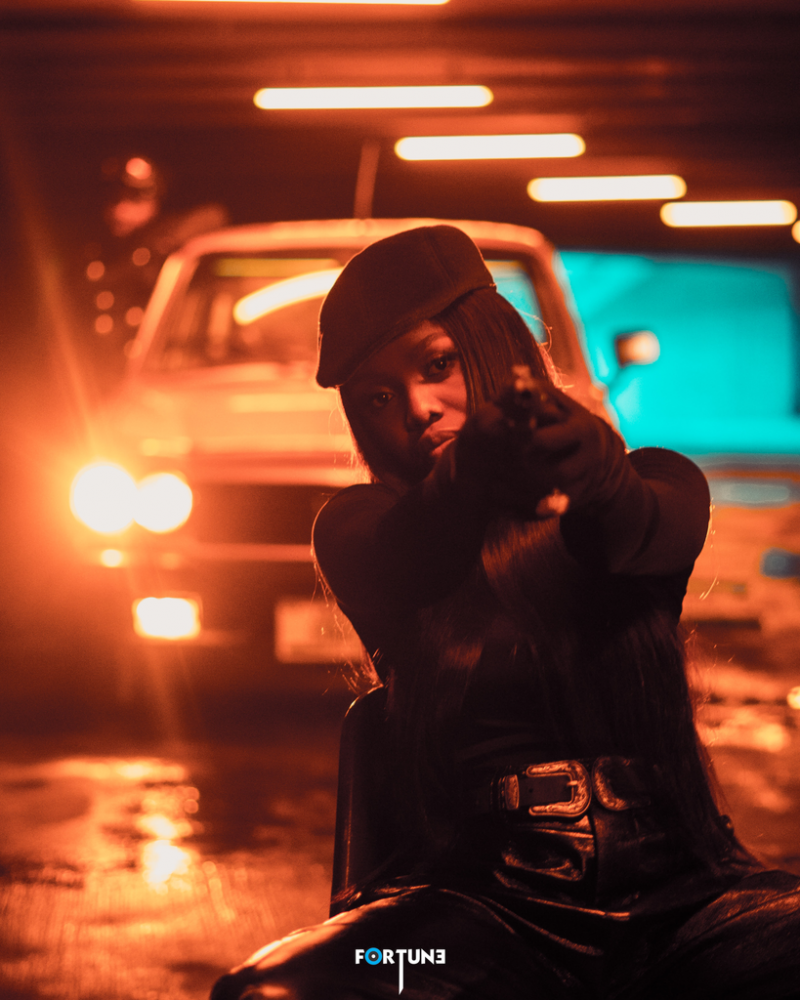 Who is Gyakie, and how did she get into music?
Gyakie is an Afro-fusion Ghanaian artiste under the management of Flip The Music. I started music in 2019 with my first song, "Love Is Pretty", which caught a lot of people's attention. I recorded it on campus with Sosawavegod, who was a student at that time.
How would you describe the music that you typically create?
I'll describe the music I create as a "versatile and an out of the norm" type of music.
 What is your creative process like?
Music is very spiritual for me. I consider a lot of things around me before I start writing music. I am very picky even with the choice of instrumental because I always have the listener in mind. I love creating in dark rooms, preferably being alone with my thoughts.
How do you manage to juggle school with the whole music business?
Juggling school with music is very tough, but I promised myself that I'm going to finish it.
 Your father is a music legend in Ghana; how was growing up like, and does he influence your music?
Growing up was very memorable. I have a lot of special moments from my childhood. My Dad went to the studio with me most of the time, and I saw him record. I saw him rehearse for shows. I saw almost all his "behind the scenes." My Dad is the reason I fell in love with music and entertainment. He fed us with music.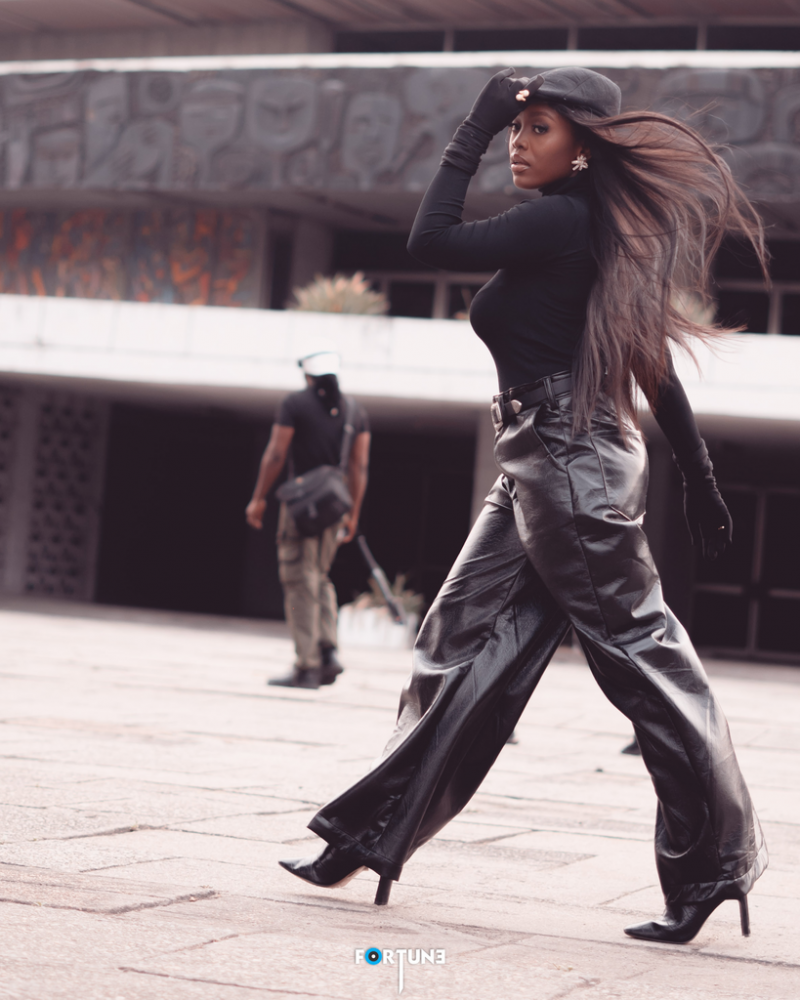 Only a handful of artists can say they have gotten a co-sign from Wizkid, and now you are one of them. What was your reaction when this happened?
I was super excited! And I'm glad he has recognized my craft. It's a few out of the many who get to experience that, so I was thrilled.
Your management Flip The Music inked a worldwide deal with Sony Music/RCA UK; how does it feel being with an established international label?
Flip The Music and I getting a deal as big as this is part of our numerous dreams. We have always wanted to work hard to gain a more prominent voice that'll help us reach a lot more ears. We are honoured, and we are proud to be a part of the Sony family.
What does it feel like to be holding it down in an industry dominated by men?
I feel wild; I feel proud. It's not easy to penetrate a male-dominated industry as a lady. I'll urge every woman out there to step up their game because nothing is impossible.
What can we expect from you next?
Expect nothing but good, soothing music from Gyakie.
You recently made your first trip to Nigeria. How was your visit here?
I was in Nigeria for a media tour, and I shot the music video for my Forever remix with Omah Lay.  I also met with Sony Music West Africa to make plans for my next moves. I was in Lagos and Abuja. It was my first time in Nigeria and quite a memorable one.
The Ghana/Naija banter is one of the best things to happen to African pop culture. Tell us which one you would pick over the other?
Naija food vs Ghana food
Naija men vs Ghana men
Naija music vs Ghana music
Ghana food any day! I don't have a particular preference for men (haha), and I can't choose between Ghana and Nigerian music because they both sit well with me, honestly.