Herbert Wigwe's storied career in finance spans over two and a half decades, a testament to his enduring dedication and expertise. As a pivotal figure in Nigeria's banking sector, he has been instrumental in the growth of major African companies across diverse industries, including construction, telecommunications, energy, and oil and gas. His unique approach? A blend of deep industry understanding and robust financial support tailored to the nuanced needs of each sector.
Beyond the boardroom, Wigwe's philanthropic impact is felt through the HOW (Herbert Onyewumbu Wigwe) Foundation. This venture is more than just a charitable arm; it's a beacon of hope for African development. The foundation's primary focus? Building to enhance Africa. This mission has recently led to an ambitious and heartening project: establishing a university, Wigwe University.
Understanding the transformative power of education, Wigwe has emerged as a vocal advocate for accessible, quality education. He firmly believes that education is not just a right but a cornerstone for the development of any nation. Through his advocacy, he emphasises the role of education in empowering individuals and shaping the future of countries. His is a story of ambition, vision, and an unwavering commitment to Africa's future.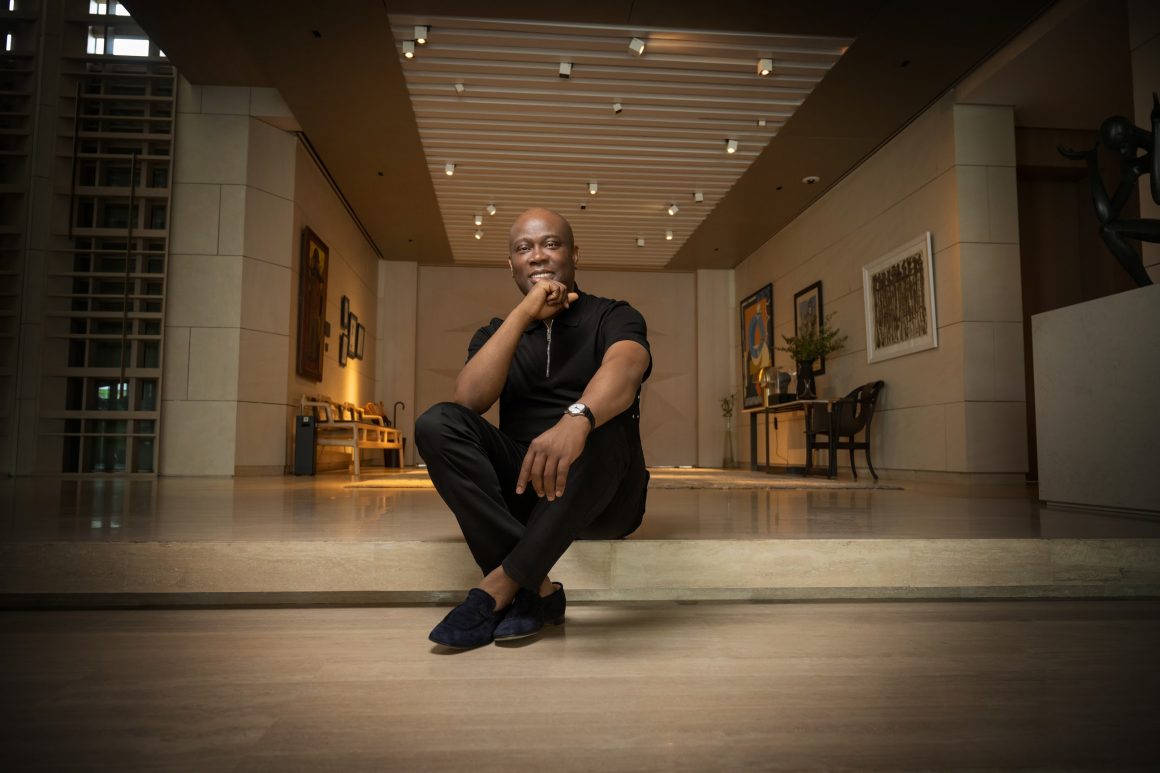 Photography: Kelechi Amadi Obi
---
Going straight in, everyone is talking about Wigwe University. Some have described it as world-class and the next big thing in education. Please tell me a bit about it. Where and how did you get the inspiration?
Everyone is talking about Wigwe University because it is very special. You know, it is an opportunity for me to give back to society through the HOW Foundation by providing world-class quality education that will foster the development of Nigeria and Africa. The inspiration for the project came from the desire to build people who will alter where Nigeria and Africa are going and ensure that we remain a very competitive place. The project's primary focus is nurturing and building responsible, fearless, and thoughtful leaders, innovators, and entrepreneurs who can ignite the continent's potential and take its rightful place as far as the global stage is concerned.
So, how do you envision Wigwe University influencing Nigeria's educational system in the next decade?
We are setting a pace that will be unrivalled in Nigeria's university system. The curriculum at Wigwe University is very unique. The curriculum at the university is such that it reflects the future of work. Although the present curriculum at Nigerian universities is good, more is needed to provide people with the relevant skills to thrive. I tell you, the refreshed curriculum at Wigwe University will compete with that of the best universities in the world. That would greatly influence Nigeria's educational system and, indeed, Africa in the next decade.
If you examine our curriculum, you'll find elements of leadership, innovation, and entrepreneurship from the first year until graduation. It is not just going to be a taught course but will have a practice element to it, which ensures that irrespective of what course of study, those three elements remain an integral part of the student's academic life. Our students will also have the opportunity to get relevant international exposure through a structured one-year stay overseas to enable them to understand the global market and compete favourably. Additionally, they will be trained to have the local grit to survive and thrive in Nigeria. I believe Wigwe University will serve as a reference point for the Nigerian educational system in the next decade.
I imagine it hasn't been an easy ride. Were there any major setbacks?
Well, I wouldn't refer to them as setbacks. Rather, they are part of the expectations that often come with such a project. For example, regulatory requirements meant that we needed to readjust and realign our vision to meet the expectations of the National Universities Commission, Joint Admission and Matriculation Board, etc. I have also come to understand that academics have a completely different thought process than entrepreneurs. Thus, there was a need to accommodate their ideas, as they are pivotal to the success of Wigwe University.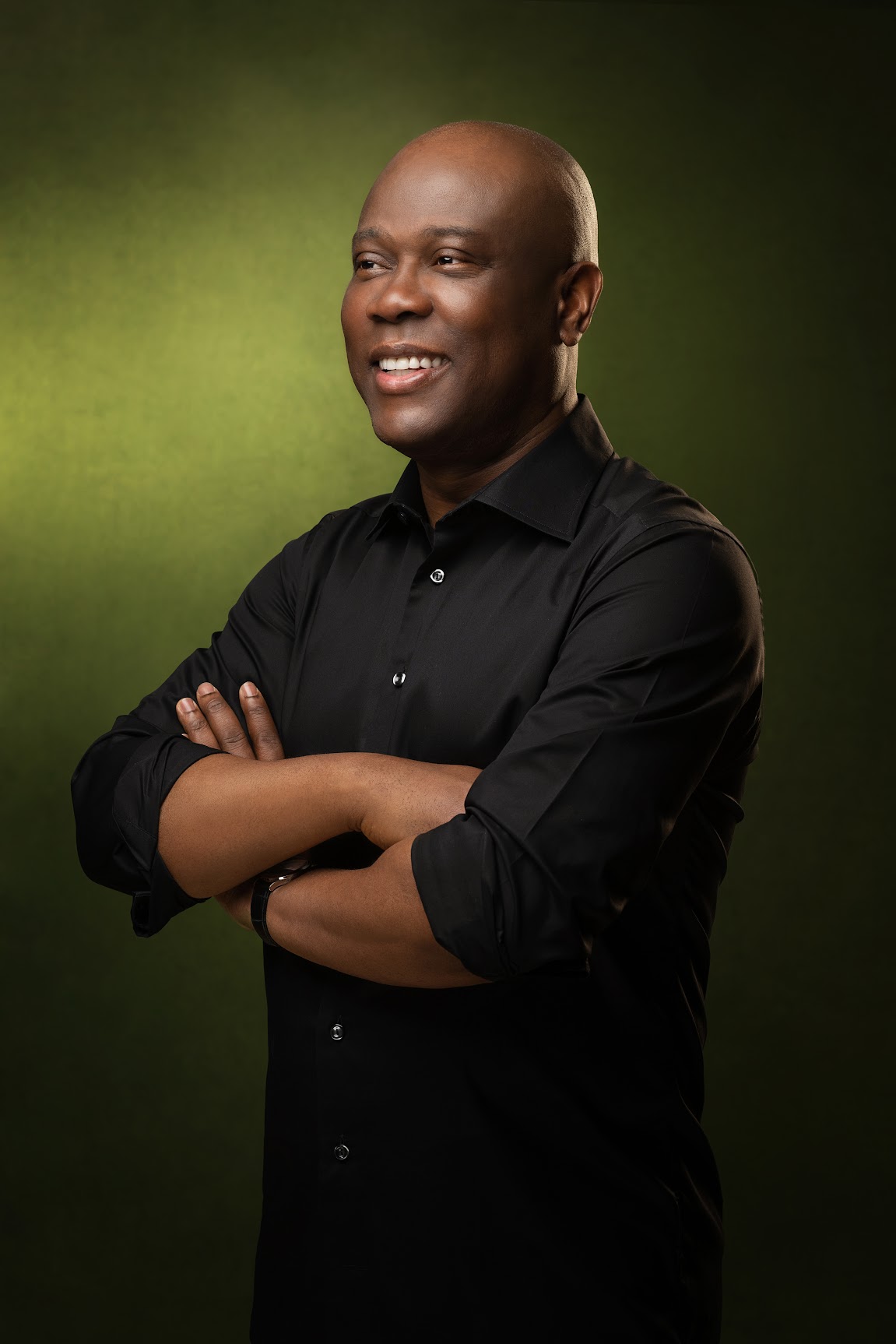 Education has taken a different turn, particularly with the rise of social media. In what ways does Wigwe University intend to blend practical skills with academic knowledge?
We have an efficient and effective hybrid learning system. We also have the most recent technology, holograms, and artificial intelligence to support our students. We will have lecturers who deliver their lectures from wherever they are in the world in a manner that would be as if they were present in the class. This does not rule out the importance of physical learning because we know that being present at the university is also critical for moulding social skills.
In terms of blending practical skills and academic knowledge, I had said earlier that our curriculum has elements of leadership, innovation, and entrepreneurship from the first year until graduation. They are elements infused into the curriculum that will enable students to build capacity while having the requisite academic knowledge imparted by notable professors worldwide. So, it's a good blend, having a mix of the two.
When does the first academic year begin, and what's the process for enrollment?
The first academic session for Wigwe University begins in September 2024. The process is done in three simple steps. Step 1: Students will have to take the UTME exams by JAMB and score certain marks. Step 2, successful students of the previous step, would take a Wigwe University post-UTME examination, and finally, step 3 is a rigorous interview process involving both prospective students and their parents.
Talking about giving back, which you touched on earlier. How's the HOW Foundation doing? What really is the story behind its inception?
The HOW Foundation is doing great. It was founded in 2016 and has its headquarters in Lagos. The Foundation was created out of my desire to give back to society and my passion for touching lives in the most significant way. The Foundation is dedicated to a mission to change Africa, one life, one community, and one future at a time. We are focused on three major areas with the potential for exponential impact: – Education, Youth Empowerment and Healthcare.
We have carried out quite a number of projects since inception, like the support given to 13,000 almajiri children in Kaduna, the training of 75 doctors in Israel and the US, and the revamping and management of 25 primary healthcare centres in Rivers State. Then, we have the Wigwe University. If you look closely, you'll realise these projects cut across Education, Youth Empowerment and Healthcare.
So, how does the mission of the HOW Foundation resonate with your vision for societal development?
The HOW Foundation is all about impact. We seek to impact the world around us, which certainly involves societal development. In education, we aim to strategically contribute to national and international educational outcomes by providing the highest quality education, and that's precisely what we are doing by launching Wigwe University.
In health, we will contribute to eradicating and mitigating life-threatening diseases, including diabetes and cancer, through strategic partnerships and campaigns, while in youth empowerment, we seek to improve livelihoods for youth and women through empowerment programs. These are our core areas of focus for societal development.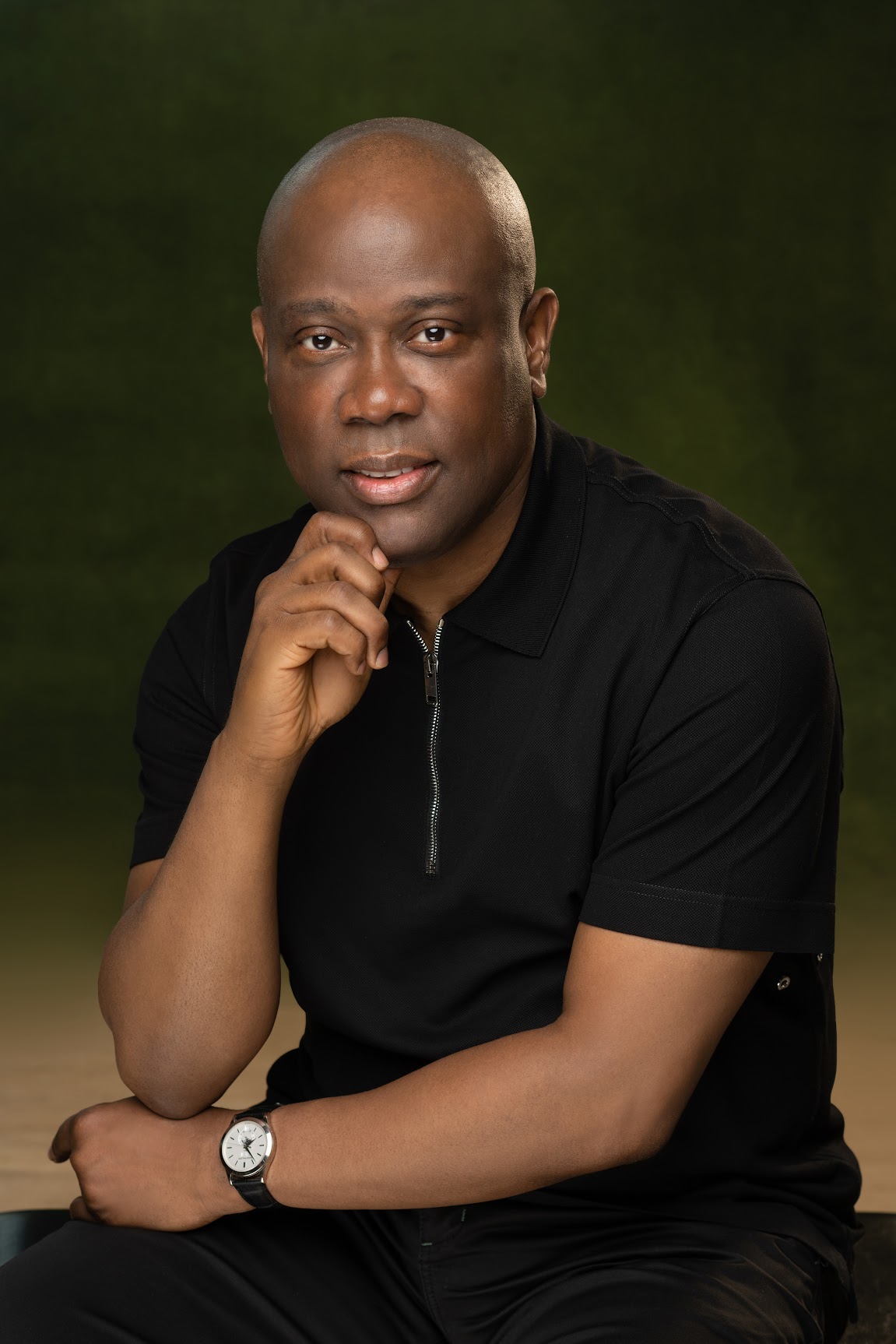 Was a career in banking a deliberate choice for you, and how did your time at the University of Nigeria shape this decision?
My chosen profession (banking) was different from what my parents would have insisted that their children study, which would have been law, medicine, engineering, etc. I went into finance, and it was not the most popular thing to do at the time.
When I graduated, the financial services sector was again picking up, and I chose to work at an institution that was just getting started. That was the beginning of my whole entrepreneurial journey. I think the independence that I experienced in the beginning had a massive influence on my life.
On leadership, how do you foster innovation within your team and organisation? And what's the most valuable lesson you've learned?
My leadership style is a cross between visionary and democratic. I would effectively communicate my vision, strive to inspire and motivate my team to key into the vision and work towards its actualisation. All members of the team are part of the decision-making process. If there is one lesson I have learned, it is that you cannot downplay the value of open, effective communication and collaboration.
How do you balance work and personal life, especially in high-stress environments?
I am intentional about compartmentalising my time between work and my private life. This helps to keep me grounded and to decompress or destress.
Could you please share an unexpected personal fact that might surprise people?
Not many people know I attended secondary school in northern Nigeria, Sokoto State, to be precise—Federal Government College Sokoto. I became independent at a very young age because of that. I later attended Federal Government College Warri, and I could see the difference between going to school far away and being independent and staying closer to home.
Looking back, what advice would you give your younger self at the start of your career?
Be fearless and never give up on your vision and dreams. Always consider failure as a lesson for growth.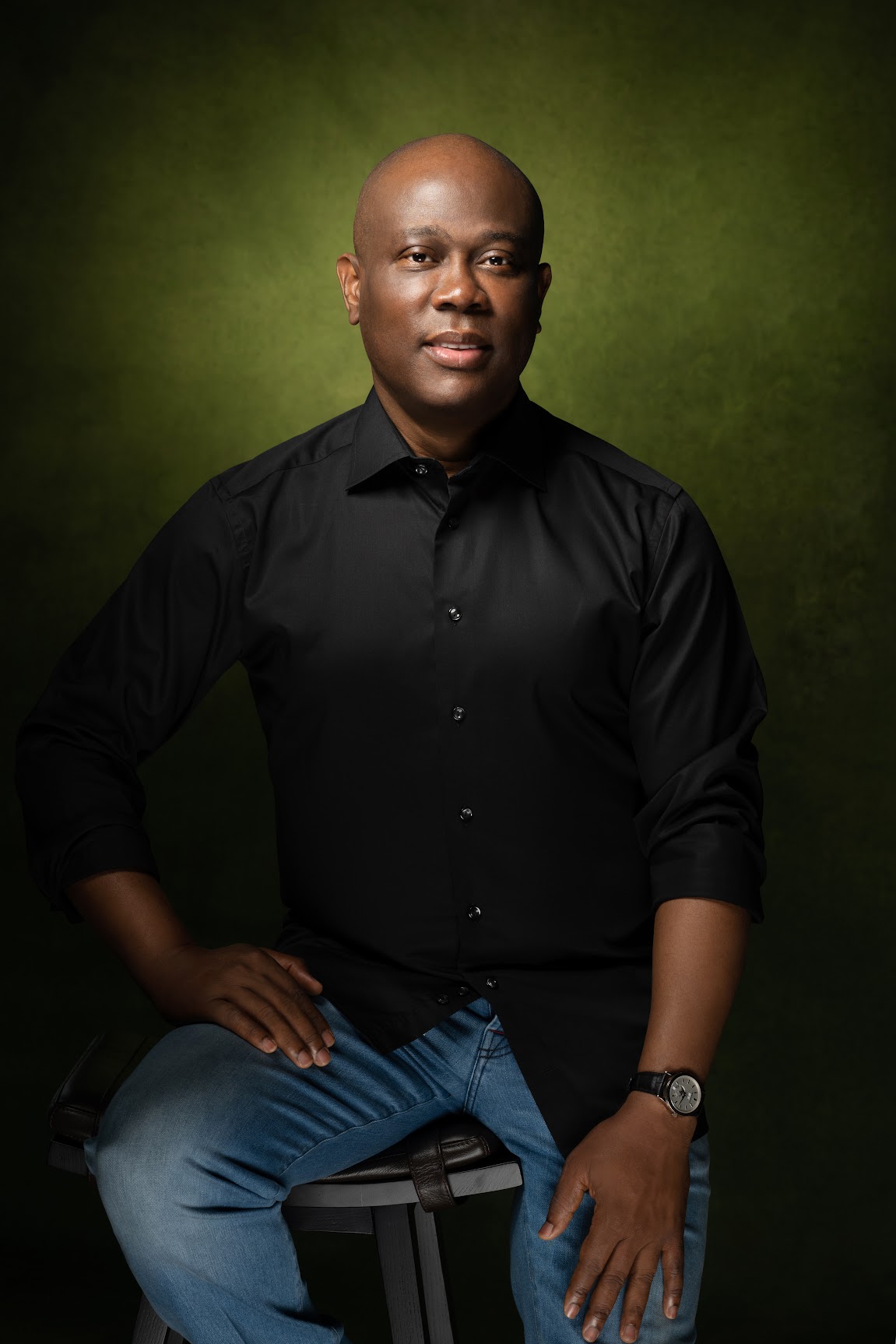 Lastly, what legacy do you aim to leave through your professional and philanthropic work?
I want to be remembered as a man who contributed to grooming generations of inspiring, fearless African leaders, innovators, and entrepreneurs through Wigwe University.