Goldie Iyamu is a Pan-African Fashion Entrepreneur and Marketing Executive. He is also the founder and creative director of MetroMan CO- An Artisanal Men's Lifestyle Brand that focuses on handcrafting essential and timeless products for African men. The brand's core tenets are that a Gentleman should always Look Good and Live Better. In this interview with Ayo Lawal, he lets us in on the inspiration behind his latest collection, Art of Comfort – EveryDay Man.
Art of Comfort – EveryDay Man is the title of your collection. What then do you think of saying that "Fashion is pain"
I do not believe that fashion can be viewed as painful rather its the ease at which you can go about your day when wearing MetroMan. I cannot speak for other brands but at MetroMan the goal is to create clothes that are effortless which more often than not is synonymous with Comfort.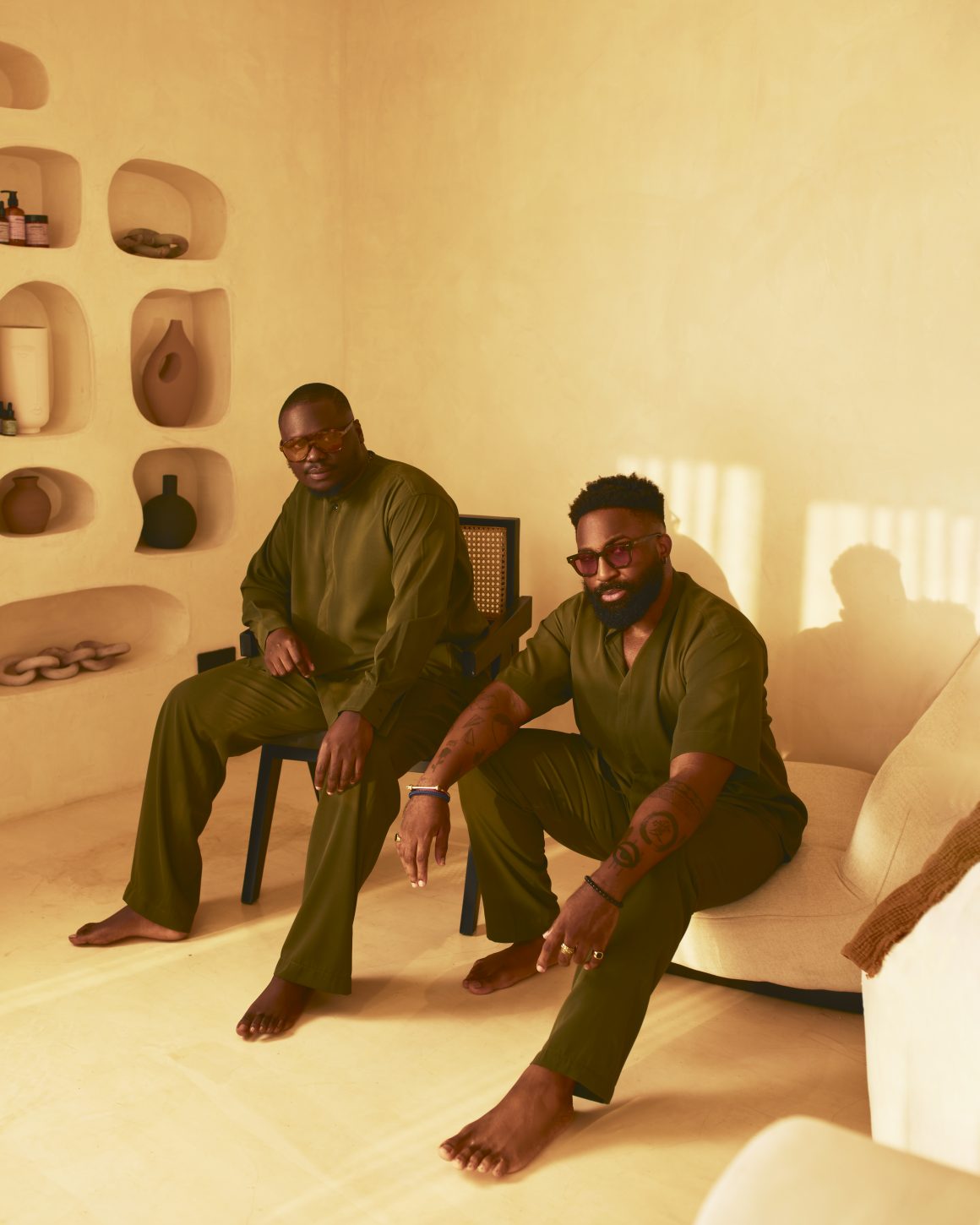 What inspired you to make a collection with comfort at the fore as opposed to style and design?
I personally design with functionality and wearbility at the forefront of my mind when I go in search of inspiration, and I do not believe that people should walk around wearing clothes that have fallen off the runway.
I double as a tech bro by day and although the stereotype is some derivative of a pair of jeans and a t-shirt with a pair of sneakers, of which is not necessarily a bad look but it gives an air of nonchalance and laziness that I do not personally subscribe to, comfort and style are kindred spirits, look at most of the true style icons, like Pharrell or Lakeith Stanfield, these men more often than not look comfortable and at ease in their skin. So it's more about ease, because clothes are like second skin and one must always be at ease in the skin they're in.
What materials have you used in the collection? And what was the reason behind them?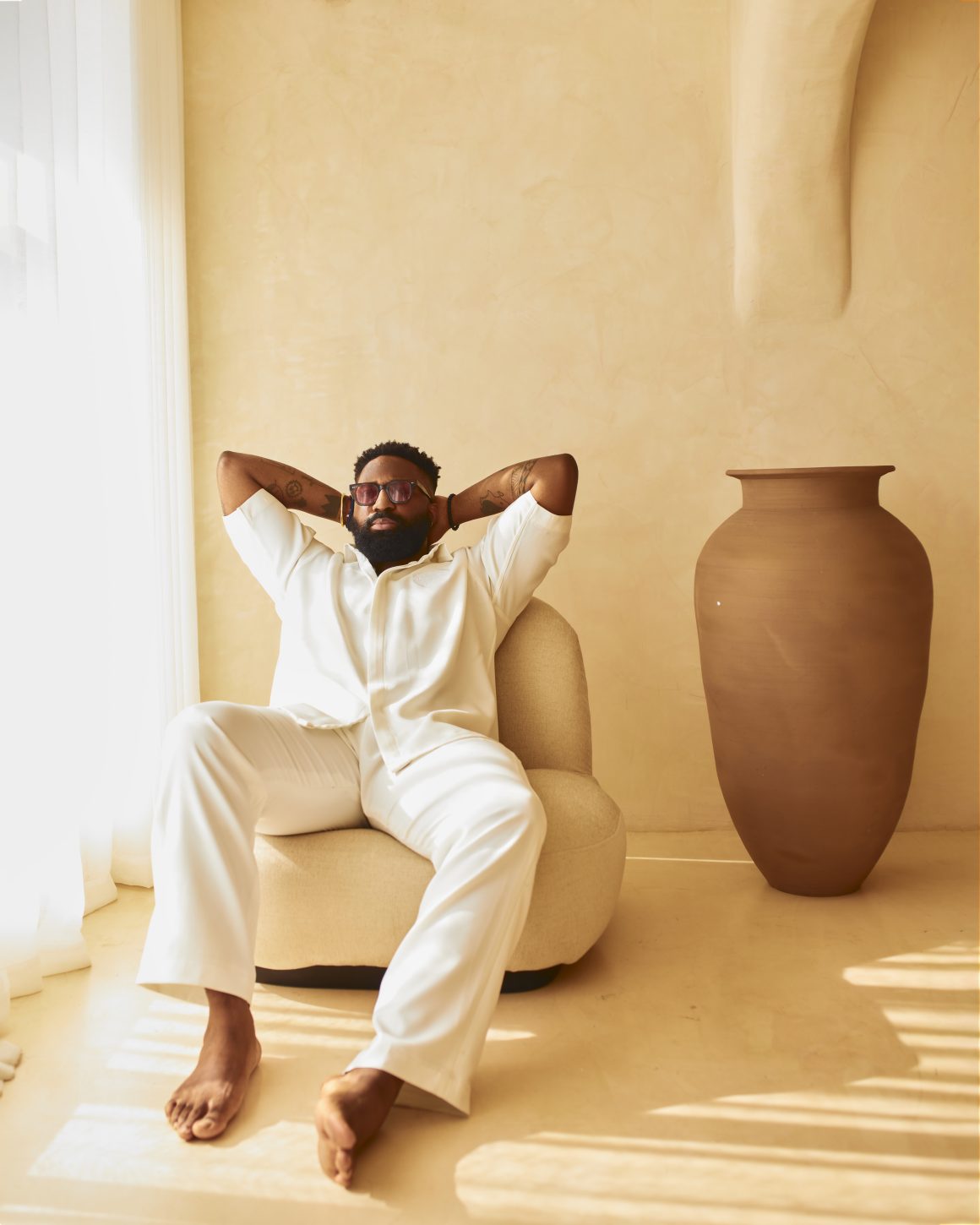 Linen and Crepe mainly for their wearability and they are just so easy for it to look good on almost any body type and the ability for the fabrics to be manipulated in a plethora of ways.
A lot of earth tones and pastel colors, was this deliberate?
These are the colours that when you look at feel like home, just looking around you, the green is nature, the brown hues are the earth and the pastels are the flowers and birds. These colours are inspired by the natural world and yes it was deliberate.
How did fashion entrepreneurship start for Goldie iyamu.
Fashion Entrepreneurship started way before there was MetroMan, at a young age I began making beaded jewelry for my Mom, her friends and my female cousins, unconventional for a boy but I was glad that I was given the room to explore my creativity. It then went on to making female suits in secondary school.
To running a vintage clothing online store where I sold primarily through Instagram and to students in my university (Covenant University). So I would say it's always been a part of my life for as long as I can remember. And as my people will say "E dey the body."
You also have a 9-5 as the marketing campaign manager for Chipper. Tell us how you strike a balance between work, MetroMan and life?
I find that each one feeds off the other, with work thanks to the god of tech most of my work is remote so I usually have the time to get things done, with MetroMan I have a team of tailors with my Head Tailor at the helm of affairs who handles the production with minimal supervision from me I just issue out the designs and he kind of handles the rest. My experience as a marketing manager has been a key driver to growing Metroman to what it is currently from a marketing standpoint.
With life, Thank God for a solid support system that includes My Parents, My Sisters, My Girlfriend and my friends who double as models, photographers who always come through for me when I need support whether its for a photoshoot, a kind word, writing copy and sometimes some fire prayers when Lagos tries to frustrate me.
Picture this, I've bought a piece from this collection, I put it on, what feelings should I have? How do you want this collection to Make People feel? Are they any feelings you're trying to invoke?
The main feeling I want to evoke is ease and confidence because when you look good, you feel good and when you feel good you can take on the world. So I would say confident, cozy, powerful and secure.
How long did it take to put all of it together?
It usually takes about 3 months from testing to production to product sampling and finally content creation before a collection is released.
What are your expectations from this collection and from here on?
In an ideal world for Metroman to be picked up by an International Buyer giving us more International Visibility, a Flagship Store, showcasing at local and International Fashion Weeks. And most importantly Billions!
What's next for Goldie Iyamu?
The sky is literally the springboard for me, but most definitely starting a family, a GQ ad spread, maybe a Forbes feature, Creating more awareness for Men's Mental Health and Wellness, more opportunities for growth. And seeing MetroMan clothes and products in stores around the world.