Love it or hate it, the truth is that everyone is glued to Tony Elumelu's Instagram page lately. Thanks to his signature frames and standout jackets, fashion and business are mingling now more than ever.
Yes, you have noticed it; we have too, and so has M. I Abaga, whose fourth track on his latest album is titled "soft like Tony."
No longer mutually exclusive, Tony proves that success and style can equally be invested in.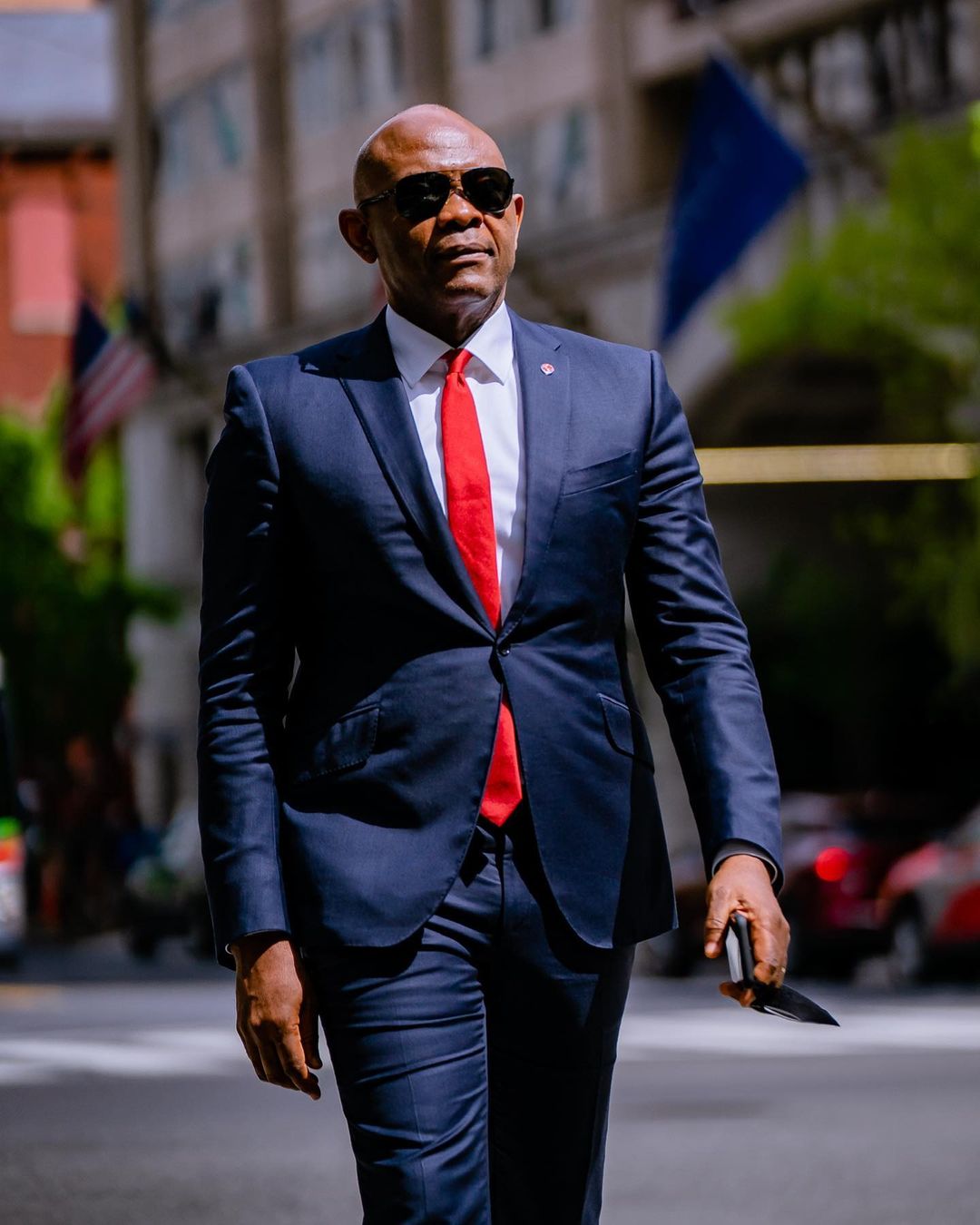 Undoubtedly, a stylish man who constantly turns heads with his handsome looks and amazing physique, every post on his feed is a lesson in image and style-consciousness.
Notwithstanding his age, his content highlights his youthful approach to life in general. Whether the event he's expected to attend is a press conference, dinner or corporate function, you can see him giving younger men a run for their money effortlessly and consistently too.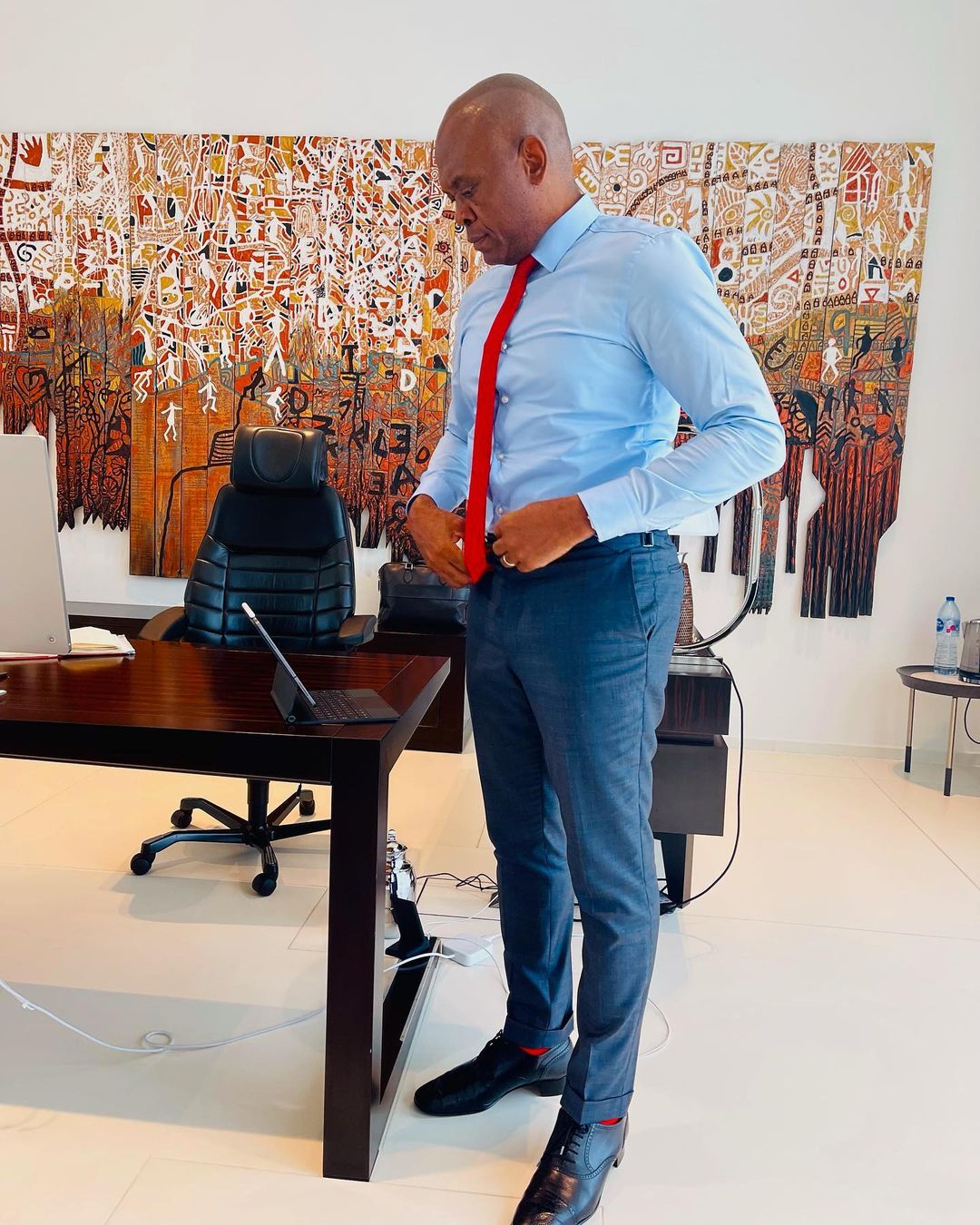 Possibly one of Nigeria's most successful entrepreneurs, there can be no bigger style export than Tony. From banker/entrepreneur to fashionista, the new TOE is synonymous with impeccable taste and effortless style. Whether it's a three-piece suit, fitted T-shirt, or slim-fit jeans, he consistently scores with his wardrobe choices, always with a clever infusion of his brand colour RED.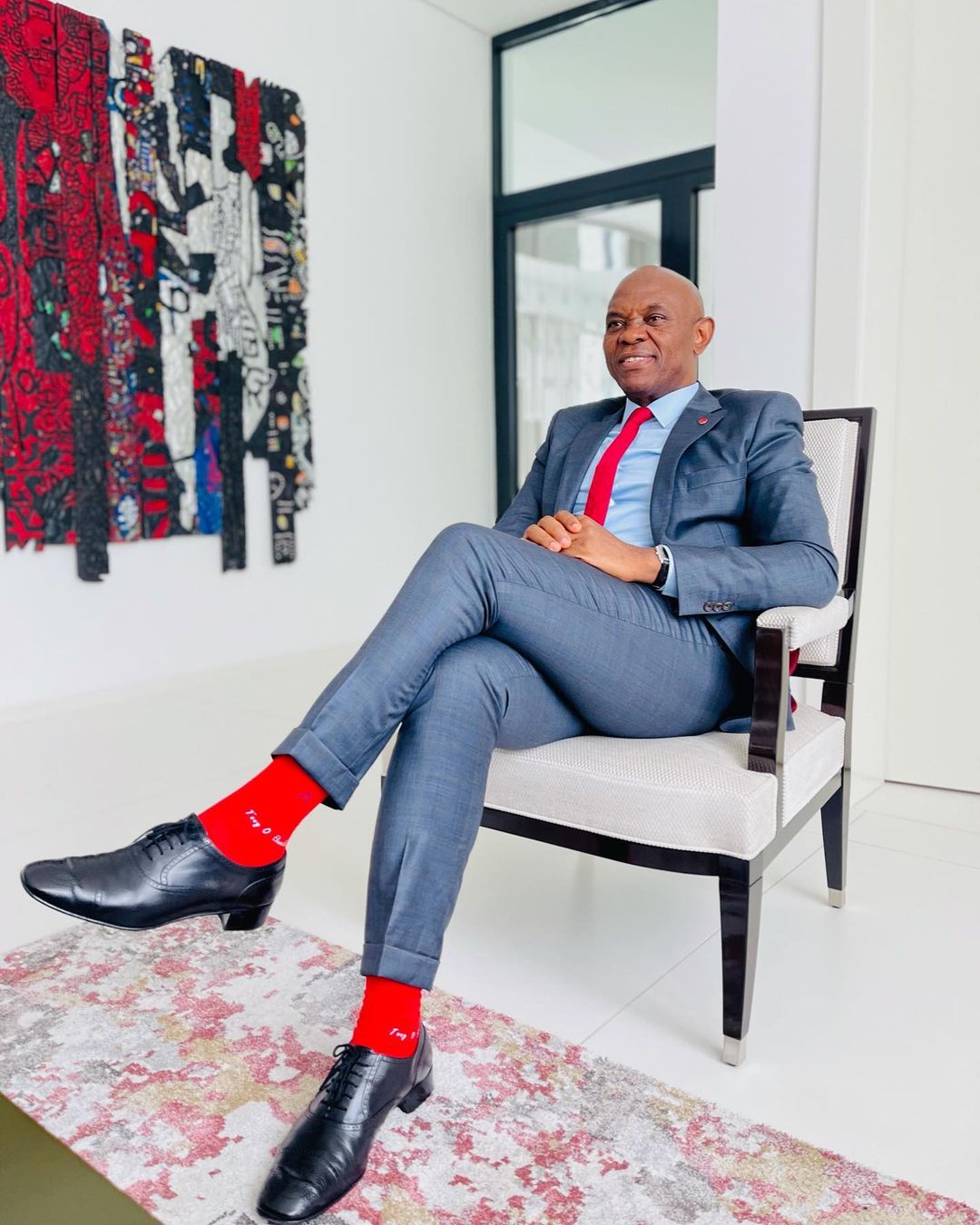 Being stylish means, you don't need to go over the top with your fashion choices. Tony knows this, and that's why he sticks to classic outfits, bringing his personality to the fore. His suits are slim and modern, setting an unofficial standard that all CEOs should aspire to copy. Some of his sharpest looks include a three-piece charcoal suit teamed with a crisp white shirt and red tie/ socks, of course.
At other times you will find him sporting a short-sleeved shirt, slim-fit jeans and box-fresh sneakers. It seems that all of his fashion choices are deliberate and effective. In Tony's world, anything goes, but always with style and precision.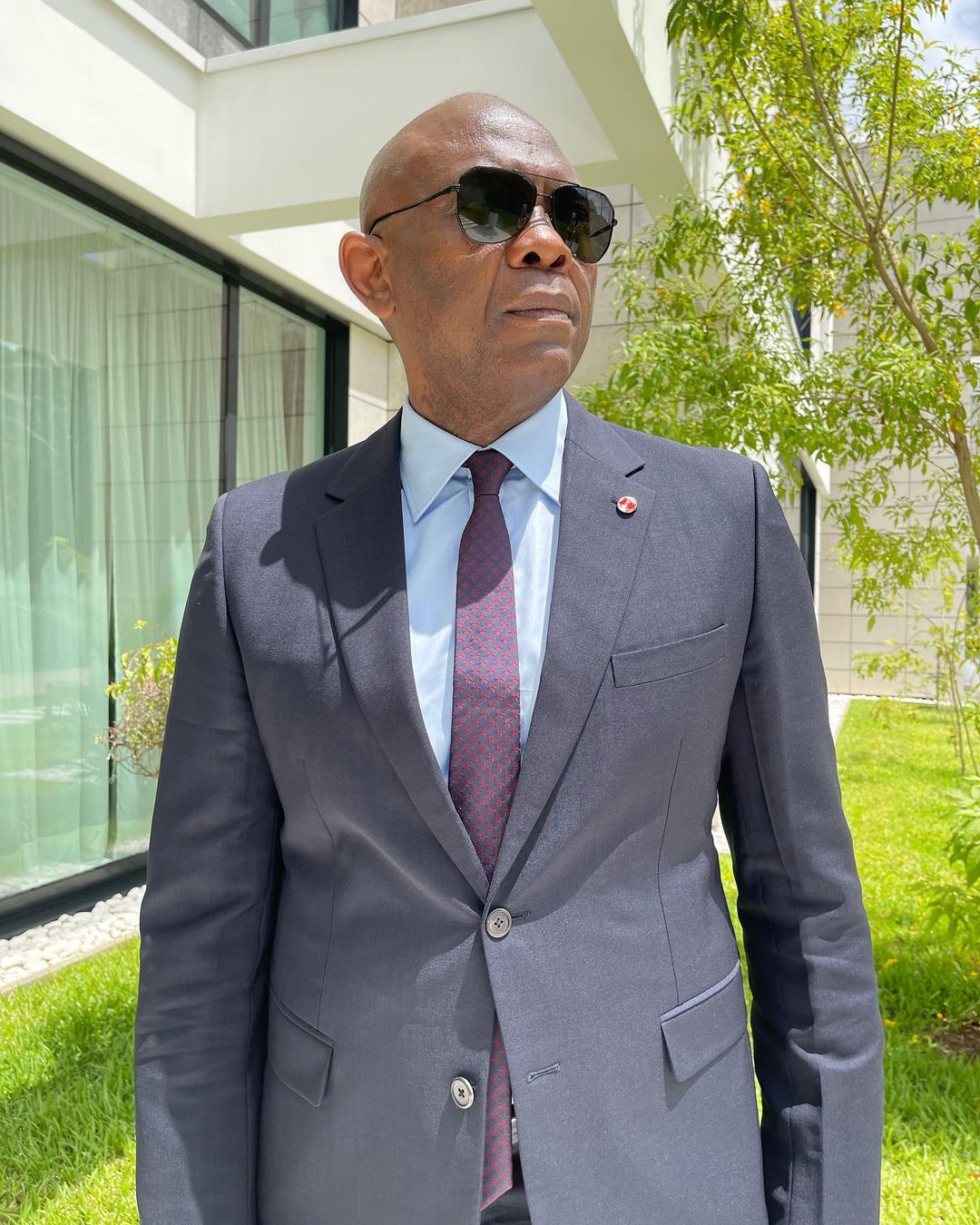 Let's not forget how he has been able to merge the appeal of corporate attires, casual outfits and sporty tracksuits within the work environment. His choice of clothing places him more in line with the new generation of menswear fashion consumers than a traditional CEO. It also makes him stand apart from his peers. Like fine wine, the older he gets, the more flattering he becomes. This perfectly explains Tony's aura, like how Richard Mofe Damijo (RMD) is perceived in Nollywood for being graceful regardless of how much older he's gotten.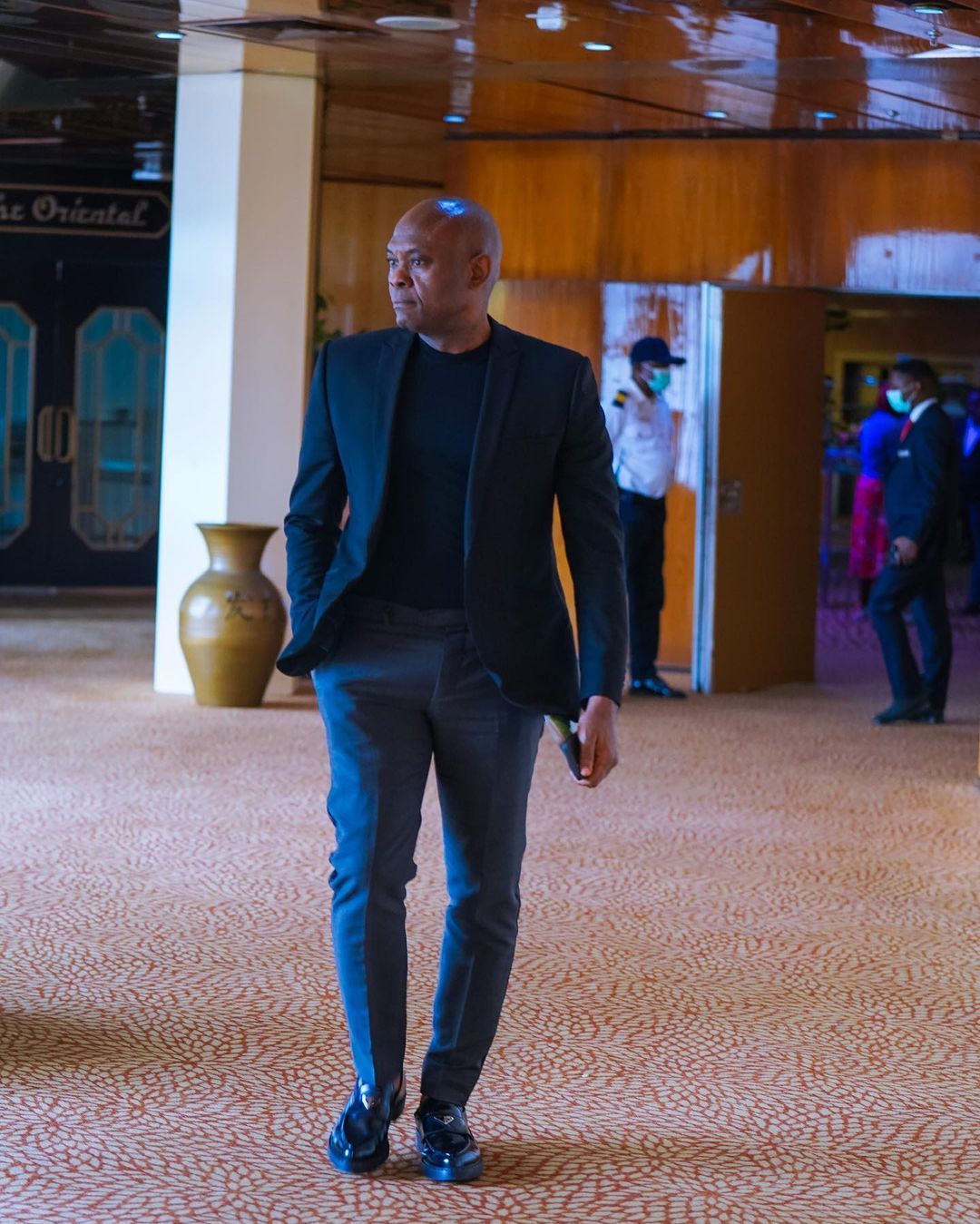 One thing is clear for everyone who has come across his Instagram page: Tony never fails to impress. Each new post vaguely reminds you of the last one yet never loses its appeal. The lesson here; find that something that works for you and stick to it.