Global Acclaim!
Titi Ogunfere is the 21st president of the International Federation of Interior Architects/Designers (IFI), the first African and person of colour to hold the position since the organization was formed over 50years ago. She has been transforming interiors into award-wining spaces for over 15 years, with a unique sense of style that combines beauty and functionality. Titi's exceptional design style and attention to details has earned her an excellent reputation amongst her peers and most importantly her clients. She is also the founder of the Interior Designers Association of Nigeria (IDAN), a body charged with the promotion of excellent practices in the interior design sector of Nigeria. She is the Creative Director at Essential Interiors Consultancy, a pioneer interior designing company in Nigeria that publishes Essential Interior magazine. FUNKE BABS-KUFEJI speaks to the critical design thinker who speaks to her about her foray into the world of Interior design.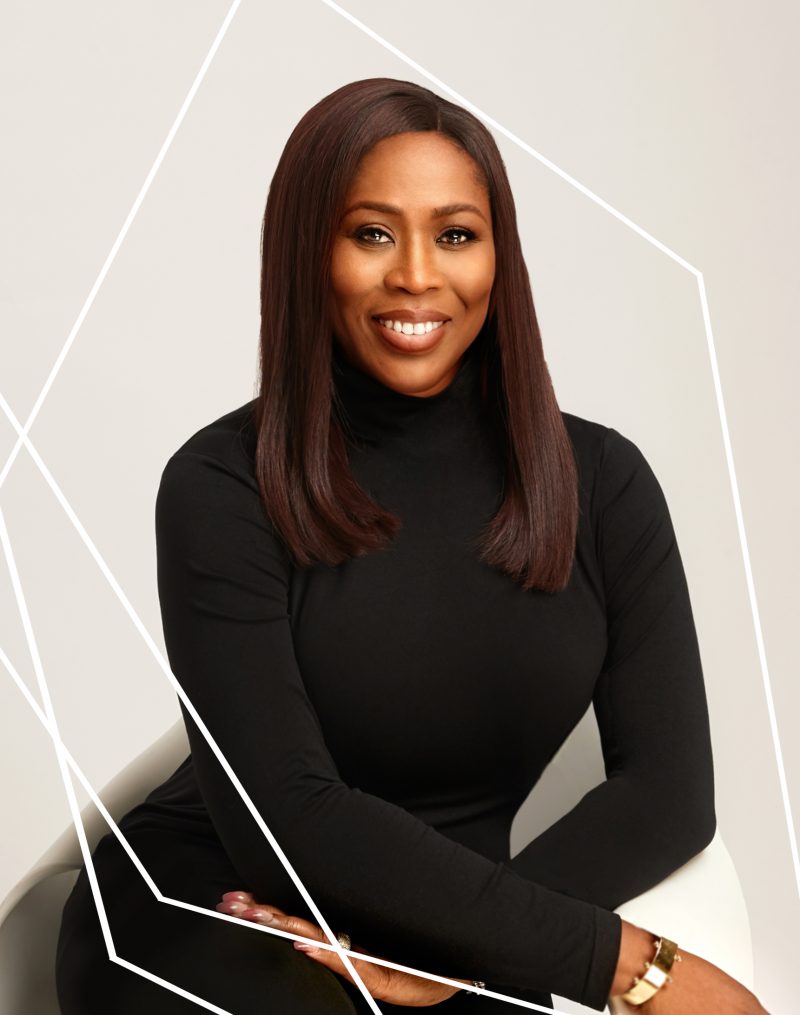 What ignited your passion for design and made you decide this is the way to go?
I have always had a passion for interiors and product design but ended up studying Mathematics at university. Two critical things happened which started steering me in the direction of pursuing a degree in Interior Design. I discovered that I was more interested in the science of a space or object and its functions than owning a factory. I also found that I was naturally creative, whether it was in designing a book, an object, an event or a piece of furniture; I loved the process of developing a concept to seeing it completed.
My budding passion for design saw design as a profession, not a hobby. I did not want to learn it through experience but to have a formal degree, so I took time after establishing my design firm in 2002 to get formally trained. In those early years, many people did not understand the role and importance of an interior architect or designer; it was a reasonably green ground but a journey I was ready to embark on and what I found fulfilling. My journey has taught me that the cycle of self-discovery happens as you show up and take steps towards your goal.
You are the founder of Interior Designers of Nigeria (IDAN); what impact has the organization made in Nigeria and the diaspora?
I remember relocating back to Nigeria and visiting a client turned sister and now IDAN chairperson, Ekua Abudu, who was by then, a serial member of various associations to share the idea of setting up an association just like the British Institute of Interior Designers in 2006. She was excited and gave me all the support I needed. I also visited Muni Shonibare, Anselm Tabansi and Muni Fagbemi and Sarah Daniels. They were pioneers in the furniture manufacturing industry at that time to share the idea of the association. They became the first board members of the association, and all contributed financially to helping establish IDAN during the first few years. The first President was Muni Shonibare, then Anslem Tabansi. I was happy to be the Secretary-General of the Association for several years until 2016 when I was voted in as President.
Over the past 14 years, the association has grown significantly from a handful of members who started from my office on Lewis street to an association with a chapter in Abuja, which organizes world-class exhibitions, conferences and Continuous Professional Development courses. One of our most significant achievements was getting the IFI declaration signed in 2012 by the then Minister of Housing on a national level, the first to be signed globally, which firmly placed Nigeria on the global map for interior design.
In 2017 IDAN organized the prestigious World Design Congress/ General Assembly by the International Federation of Interior Architects/Designs (IFI) and the African Culture and Design Festival bringing together the global design community to Lagos. I was director of the exhibition, curating a showcase of the very best Modern & Contemporary African Arts, Traditional African Art and Contemporary African design objects.  The exhibition, which included 1,000 pieces of the celebrated Femi Akinsanya collection and that of the National Museum, was the highlight of the event for the international community.
Who are members of the IDAN, and what do members stand to gain from this organization?
The Interior Designers Association of Nigeria is the only national association for the interior design profession in Nigeria. Being a member of IDAN elevates any professional making them appealing to potential clients, companies and suppliers. Other benefits include listing on the IDAN's website, top-notch trainings of project members to international standards by local and international facilitators, trade discounts from a wide range of suppliers, complimentary tickets to attend IDAN conferences and free memberships for interior design students. We also give discounts to attend IDAN's CPD's, discounts on exhibiting in IDAN's trade show GUIDE and other shows like MADE BY DESIGN, advertising discounts in publications such as Essential Interiors magazine and interior design platforms like the ID Buyers Guide.
The association is led by IDAN President Omon Mordiand executives; Tola Akerele, Gbemisola Aluko, Nora Azubuike, Ronnie D'Souza, Bukola Adeyemi and Freda Anegbe.
The requirements for membership vary based on categories ranging from interior designers, interior decorators, industry partners and suppliers and student's membership. For some categories, professional qualifications are required; for some others, years of experience in the industry, while for some, recognition as an invaluable asset to the industry, qualify one to receive honorary membership.
Do you think more universities should adopt Interior design as a university major/ course?
In Nigeria, the only institution of higher learning offering a Postgraduate degree program Nigeria is the Obafemi Awolowo University, Ife. I commend Professor Dolapo Amole and the University for this great achievement.
Yes, I believe Interior, Product and Industrial Design are the future. Before Obafemi Awolowo University, aspiring interior designers had to go abroad for education and, in many cases, they do not come back.  I continue to put pressure on Universities in Nigeria and Africa to introduce more design-related degree courses. The number of indigenously trained designers on the continent grows and has a significant economic impact.
Product and Industrial Design is another aspect I believe we are missing out on. Nigeria is rich with an abundance of raw materials from bamboo, thatch, stones, grass, brass, bronze, leather, copper, wool, cotton, clay and dyes. We have an inexhaustible source of inspiration but are yet to industrialise these techniques into mass production.
It is evaluated that 80% of Nigeria's raw materials are exported and brought back to us as finished goods. Louis Vuitton and Gucci, for example, buy leather from Kano, and we travel to buy these brands.  Classical African art influenced history's most celebrated artists, including Pablo Picasso, Amadeo Modigliani and Henri Matisse and was a source of inspiration for Europe's early art movement. For the art and design industry, Africa has remained a source of inspiration. More recently, we have seen fashion designers from Valentino and Jean-Paul Gaultier to Louis Vuitton get inspiration for our culture. There is a lack of diversity in the global furniture design industry; African designers have been marginalised. In recent research by Jomo Tariku, the number of African designers working with international furniture brands was shocking; out of 4,417 branded collections, 14 were with black designers. That is roughly one-third of 1 per cent. This study steered up a lot of criticism on racial inequity in the global furniture design industry, but it also showed a flaw in our educational systems.
Creativity is the new oil. It is a shame we have not developed our raw materials and skill. The continent is rich in creativity inherited from previous generations and is unique, unlike anything found anywhere else, but we have not done much in developing what we have.
With its proven potential to bring prosperity, new employment and better income, Industrialisation has been a campaign promise throughout the African continent. Despite this, Africa is less developed today than it was when I was growing up.  The answer to a lot of our problems in education and I believe we must take this seriously.
African design is becoming increasingly popular; however, demand is outstripping supply. As more eyes turn to the continent with perceptions of what constitutes modern and contemporary product design, it has become critical for developing our educational system and manufacturing industry.
What challenges does the industry face due to lack of regulation?
Interior design licensing has been implemented in most countries worldwide, and many more are on their way to having license legislation passed. If Nigerian Interior Designers are to stay competitive globally, adopting a licensing system for Interior Designers is a vital and necessary step.
With the rapid growth in Nigeria's economy in recent years, interior design has become lucrative. It has attracted many unqualified individuals who do not have the necessary educational background or experience in the field, causing a real risk to society.
The difference between qualified and unqualified interior designers affects everyone. People spend over 90 per cent of their lives in interior spaces, and skilled interior designers ensure comfort, safety, wellness, sustainability and accessibility utilising science, building codes and regulatory standards to construct spaces we live, work, play and heal.
A qualified interior designer understands the necessary processes to design an adequate space. They know which product and finishes to use in a creche, hospital, bar, restaurant, or any projects, with their various peculiarities of flammability, product maintenance, air quality, environmental sustainability, surface contamination, etc.
An unqualified interior designer may violate codes, create life-threatening hazards like fire, electric shock, sick building syndrome etc., without even realising because they have no clear understanding of regulations or experience and design education required, thus making support for regulation in the industry very important. It is important to note that Professional bodies of Architects, Doctors, Lawyers, Engineers, Accountants in Nigeria have regulatory authorities established by parliament.
You were recently appointed the 21st president of the International Federation of Interior Architects/Designer (IFI), a first for anyone of African descent and colour. What do you aim to use this to shift the design narrative of the African continent, especially Nigeria?

It is an honour to be instrumental in the furtherance of the interior architecture and global design industry. We have consistently continued to review and clarify the core purpose of IFI. As the sole international body for the interior's profession, one of our ongoing questions has been how to continuously serve humanity, from the established nations to the emerging design communities.
As president of IFI, my agenda is to push for interior design legislation in Nigeria and Africa.
Even though I am not an educator myself but a practitioner, in 2019, I led a special task force of 15 global Professors and Educators from Europe, America, Australia, the Philippines and China to review the Global Interior Architecture/Design Education Policy. This timely project launched in September 2020, five months into office, is a comprehensive, future-focused, inclusive and globally relevant Interior Architecture/Design Education Policy. The previous document, which came into force in 1979, did not consider developing regions like Africa and a technological world.
The policy creates the basis for evaluating future curricula and accreditation of Interior Architecture/Design education programs worldwide. The IFI, (International Federation of Interior Architects/Designer) under my watch as President, is available to provide experience and know-how with the backing of the world body to ensure that the profession in Africa produces world-class Interior designers regulated and has the highest ethical standards in the best interest of the public.
How long have you been a member of IFI, and how does it feel to be the first person of colour of African descent to hold this position in such a huge organisation?

In 2007 when IDAN was about to be inaugurated, we invited the then President of IFI to Lagos; we were not members of IFI at that time. We attended a general assembly in Dubai and asked IFI again to visit Nigeria for an awards program in 2012. It was after that event that I was invited to sit on the board representing Africa. Five years later, I was voted in as the 21st President of the Federation and took office in 2020.
I feel truly blessed to be the first African to be President of the IFI, (International Federation of Interior Architects/Designer). My primary focus is serving humanity through design. That is the foundation on which I do things. I do not think about my skin, but my purpose and I want to use this office to do the best I can for my country and region.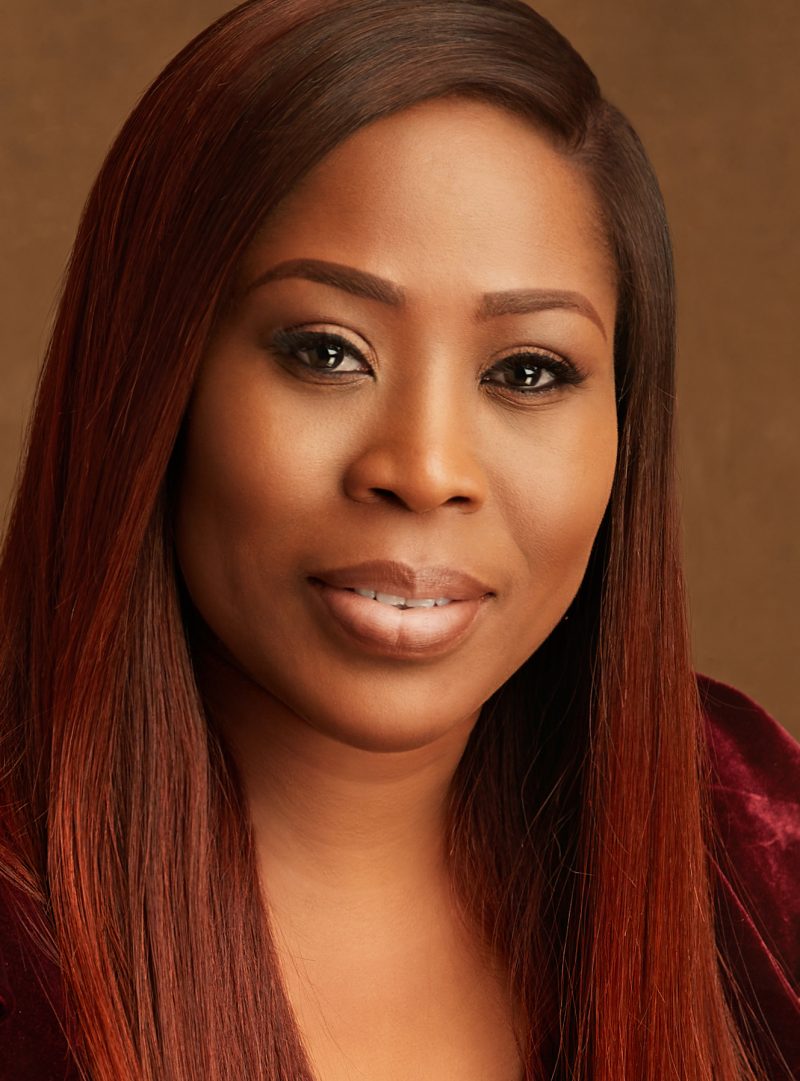 Despite the ban on furniture in Nigeria, people still import these goods into the country. What effect does importing these goods into the country have on the interior industry?
First off, as I designer I believe the world should be our marketplace, but I know that the local industry can only grow when we industrialize. The local manufacturing industry needs a lot of support from funding to research and development to infrastructure to skilled labour. The manufacturing industry also needs to collaborate with product designers to develop goods that solve our local needs and problems.
Is interior design and interior architecture the same thing, and if not, what is the difference?
The term "Interior architecture" was coined in 1970. It was used instead of interior design in Norway and Germany. There is not much difference between interior design and interior architecture. I believe that the evolution of the Interior Architect was in response to the need that licensed Interior Designers who perform the same roles and responsibilities with the same level of expertise are functioning as Interior Architects without the professional title. Interior architecture and design cover design analysis and interior construction, a good knowledge of building regulations, and an understanding of buildings' structure to make projects safe, habitable, and functional.
Interior decoration, however, does not involve any structural reconfigurations or altering the room layout. The decorating aspect of interior design is primarily creating the interior atmosphere, choosing the colours, finishes and furnishings of a room. To capture the personality & style of the owners and express it in their space, or to transform an unwelcoming & dated interior into a contemporary & warm home. Interior Architects and Designers can decorate, but Interior decorators cannot design.
What do you love about being a designer? Where do you draw your inspiration or go for stimulation?
I love the fact that I can create what I see in my mind. It is a fulfilling experience. I love challenges and thrive in such situations to bring out the best in me.
When you design, how do you combine beauty and function?
Steve Jobs once said good design is not just what it looks like and feels like but how it works. I believe that designers must focus on both be successful.
Despite the ban on furniture in Nigeria, people still import these goods into the country. What effect does importing these goods into the country have on the interior industry?

First off, as I designer I believe the world should be our marketplace, but I know that the local industry can only grow when we industrialize. The local manufacturing industry needs a lot of support from funding to research and development to infrastructure to skilled labour. The manufacturing industry also needs to collaborate with product designers to develop goods that solve our local needs and problems.
You have been a pioneer in the forefront interior design sector, breaking barriers and making bold strides; what is your advice for those who want to go into this industry, especially young women who want to foray into interior design?

I want to start by saying Interior Design is not a feminine profession; it is a science of understanding behaviours to help clients create a functional space within a building, including the shapes of a room's walls, floors, and more.
Now for women who want to start a profession in interiors, it is important to remember that every industry has many challenges. While many women in the creative industries are still unrecognized, the tide is changing for sure. We must continue to work hard and push even harder in the field. I have always promoted women's work not just in my area, but in society in general.