After working in luxury brand management for Moët-Hennessy (part of the LVMH Group) as Head of Marketing in Nigeria, Tokini Peterside-Schwebig in 2012 founded a strategy consultancy that cut across fashion, culture and luxury. Through this company, she developed businesses with pioneering entrepreneurs such as ALARA, the David Adjaye-designed luxury concept store conceived by Reni Folawiyo.
In 2016, she reconfigured the company and with that came the birth of ART X Lagos – West Africa's first and leading international art fair. Since its debut, ART X has grown to host galleries and artists from over 40 countries. It is renowned for its program, which includes ART X Talks, a lively panel discussion series; ART X Live, a one-of-a-kind showcase featuring collaborations among some of the fastest-rising artists and musicians on the African continents; as well as specially curated presentations and interactive projects. The beauty of ART X Lagos lies in its huge contributions to the growth of tourism in the country and in positioning the city of Lagos as an art destination every November. In this exclusive interview, Tokini talk about the recently concluded ART X Exhibition and her expectations for the Nigerian Art Industry.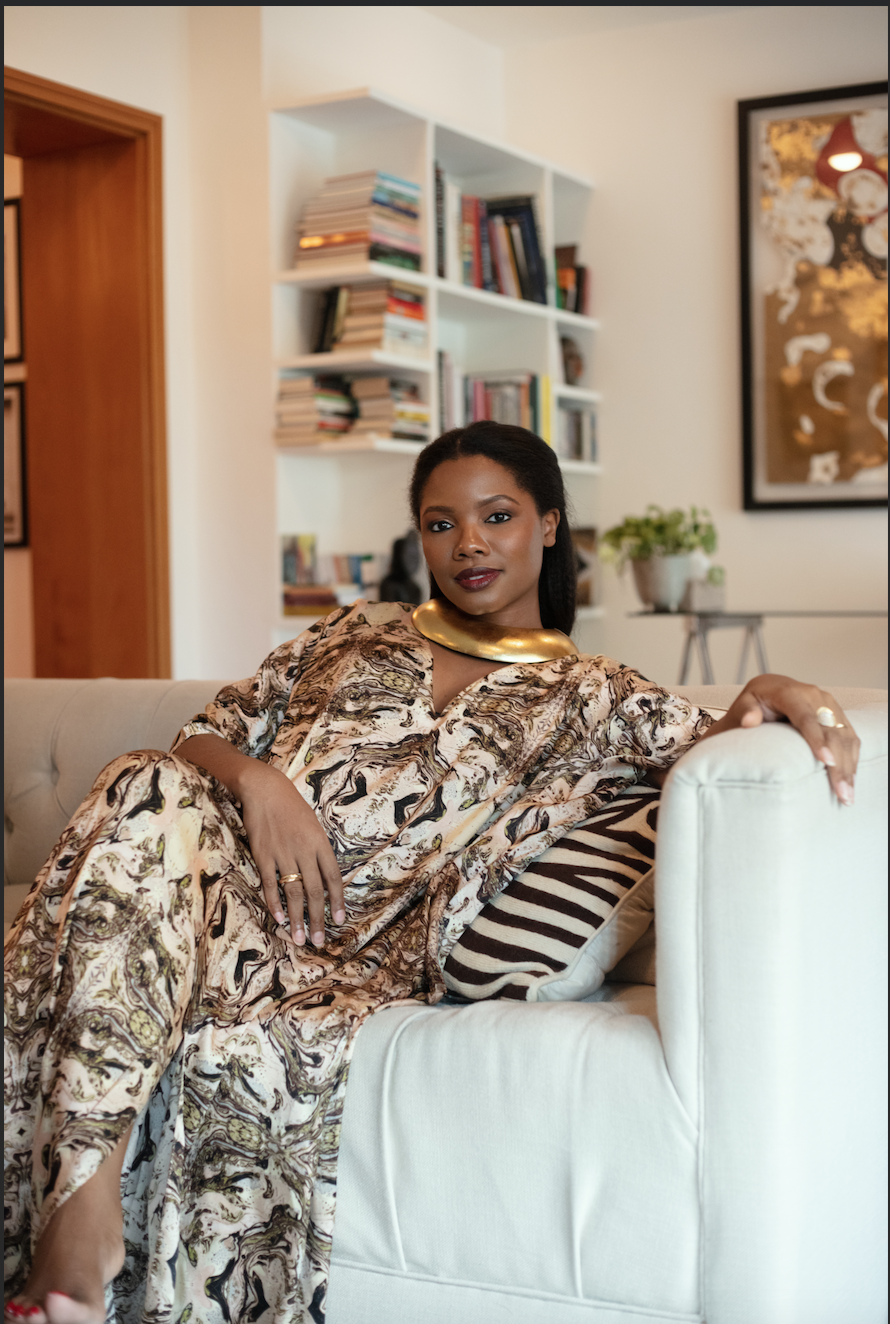 When did you first get interested in Art, and how did it lead you into the business of hosting West Africa's first and leading international art fair?
My interests in Art and creativity were nurtured in my childhood by my family, and this grew into a passion for culture in my adult years, when I also began to collect Art. I became convinced many years ago of the power of culture to shift mindsets, to influence perceptions of who we are as a people, as a nation, and as a race, whether these perceptions were held by us ourselves internally or by outsiders. I desired seven years ago to harness that power of culture to contribute to my society and, hopefully, to inspire others to do the same. This is how my company, ART X, and our art fair, ART X Lagos, were born.
Tell me a bit about ART X Lagos. How would you describe the program and its vision?
ART X Lagos is the leading international art fair in West Africa, which I established in 2016. The fair was created to restore the visual arts to their rightful place in Nigeria's national consciousness. To bridge the gaps between the art scene in Nigeria and the art scenes across Africa and the rest of the world, to magnify the patronage of artists of African descent globally, and to contribute to positioning Lagos on the global arts and culture map. The platform has become a cornerstone of the African art movement and has achieved more than we imagined, even at the outset.
Each year since then, we have showcased right here in Lagos hundreds of artworks by leading artists across Africa and the Diaspora, anchored by the leading art galleries in the sector. At this year's seventh edition fair, we exhibited the works of 120 artists from 40 countries worldwide – this is double what we presented at our debut fair in 2016. This year, galleries who presented at ART X Lagos came from as far afield as Dakar, Cape Town, Abidjan, New York, Paris, Luxembourg, the UAE, and many of the world's capitals.
ART X has grown well beyond the boundaries of a traditional art fair and has become a catalysing space for important conversations and inspirational encounters. We welcome thousands of visitors from Nigeria, Africa and across the world each year and have become a foundational catalyst for the art season that now blossoms in Lagos each year in the build-up to our fair.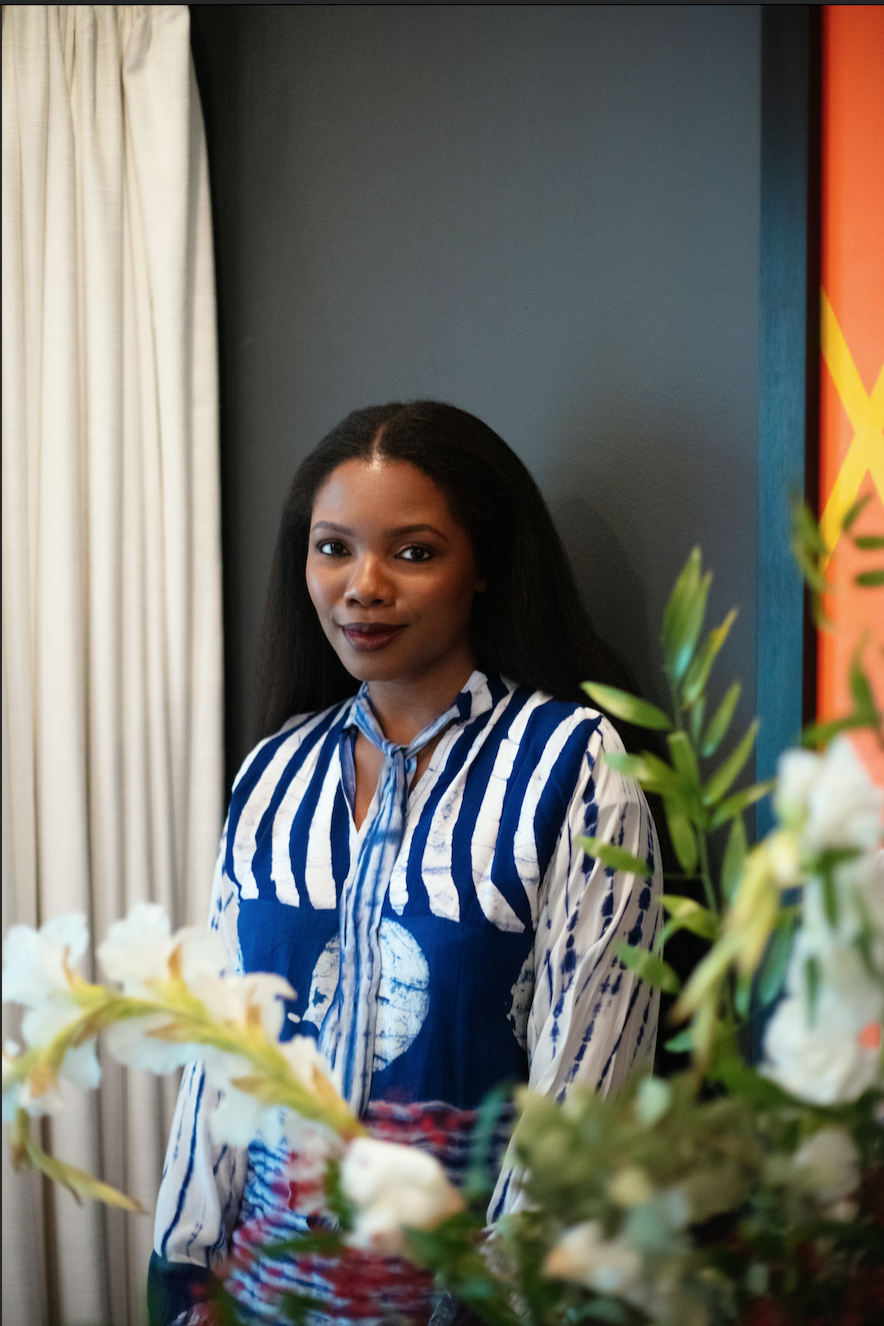 You have a background in luxury brand management. Does that influence the choice of artists selected to participate in the fair?
My background doesn't influence the choice of our exhibiting artists – these decisions are taken very carefully by our selection committee of art and curatorial experts. What my background in luxury brand management does influence, however, is the presentation of the selected Art, the design of the experience, our narrative and storytelling, and ultimately the careful custodianship of our brand.
Why did you choose to enter the world of Art through the fair instead of the typical gallery? What interested you the most about this structure?
I chose to create an art fair specifically because I wanted, first and foremost, to blow up the visibility of the art sector and quadruple its support base. It was clear that a large-scale, ambitious experience would be the way to do this. I knew that creating a gallery, a profitable and worthwhile venture, no doubt, would focus my efforts on the collecting audience, the affluent audience, almost exclusively.
Whilst I wanted to pull in this audience, to stir up their interest in artists and create a place where they could engage commercially with the artworks, I also desired at the same time to build an experience that could be inclusive. One that was vast and varied that could attract the full gamut of Nigerian, African, and the international society – to multiply and diversify the audience base for the continent and Diaspora's artists and galleries.
I wanted to create an experience that everyone would desire to be part of and where everyone could thrive, no matter their background. If you attend ART X Lagos over the multiple days of the fair, you will find that our audience spans the entire breadth of society. Ranging from its most affluent members to international visitors, families, millennials and even young children from marginalised communities. We have successfully created the largest aspirational event in Nigeria, but with a diverse and inclusive audience, a place where everyone is welcome.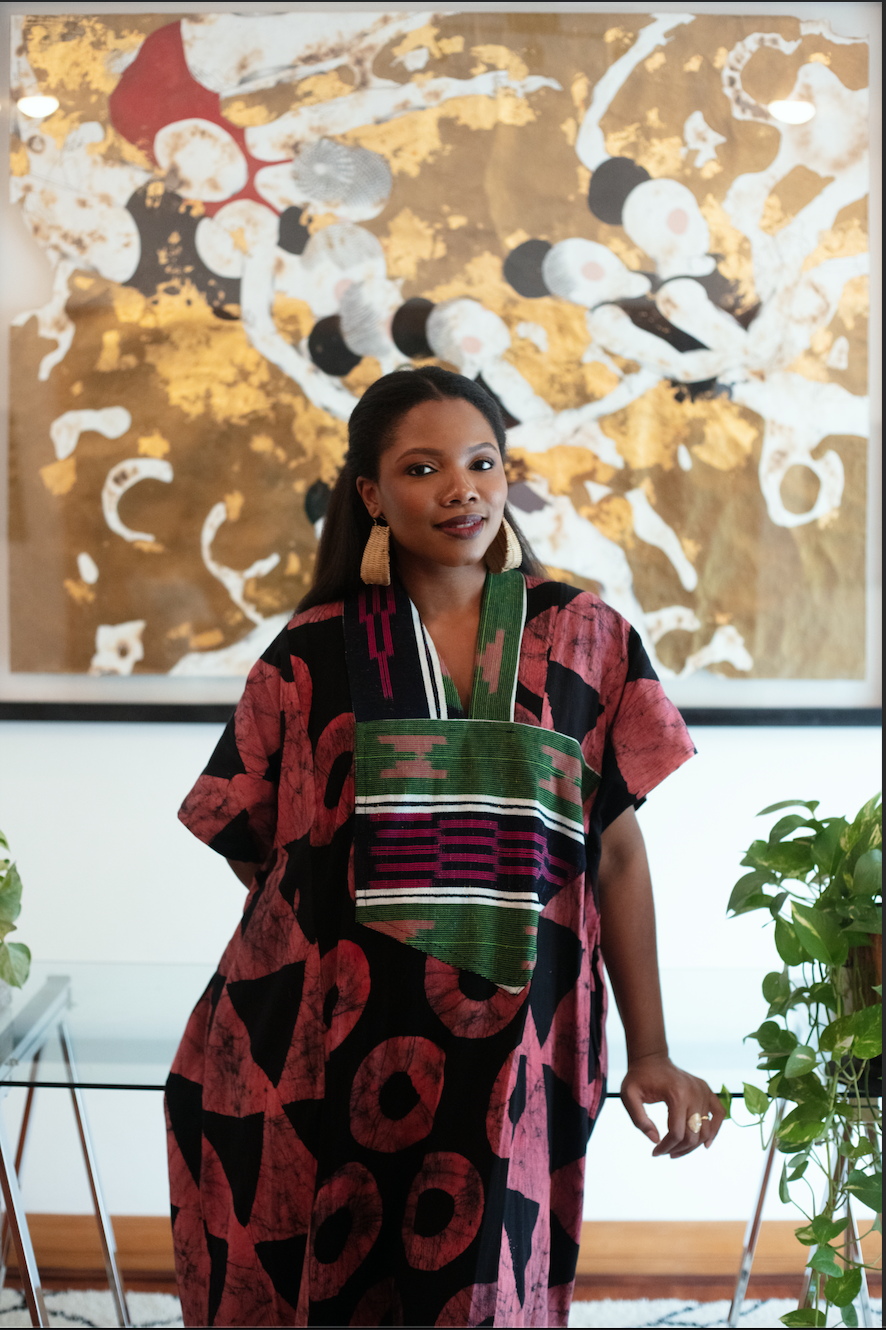 Are there any editions of ART X Lagos that stand out in your mind as exceptional?
Every edition of ART X Lagos has been special; some have been harder to pull off, while others have been easier. If I had to, I would choose two landmark editions. The first is our debut art fair in November 2016, as there are few words I can find to express the excitement we felt, and we saw our audiences feel when we introduced this fair that year. We shut down Victoria Island on our opening night at the Civic Centre due to the thousands of cars arriving at the venue, with guests eager to experience for the first time what we had created. The second edition I would choose would be our fourth edition in November 2019, when we moved for the first time to the Federal Palace. Our fair doubled in size. Our core followers were in awe of the ambitious heights to which we had pushed our programming and the experience. Thousands of people came out to support that fair from around Nigeria and from all over the world. We had attendees from some of the world's most important art institutions, like Tate Modern in London, Centre Pompidou in Paris and more. Whilst it was challenging for us to execute, it showed what we were capable of and was phenomenally rewarding. Our recently concluded seventh edition was fantastic as well, in that we demonstrated the resilience and dynamism of Africa's art scene, despite the challenges we have all experienced this year.
What new developments in this year's fair were you particularly excited about?
This was our largest and most ambitious edition to date. We presented a greater number of artists and more diverse galleries than ever before. I was especially excited about our theme for the year – 'Who will gather under the baobab tree?' and the special solo exhibitions, performances and talks programme curated to respond to this theme. We wanted to draw our audiences into a dialogue with us as we strived to learn from Africa's past, our ancient wisdoms and philosophies, and determine together how to leverage these learnings to face the issues of our present day and chart a way forward for the future.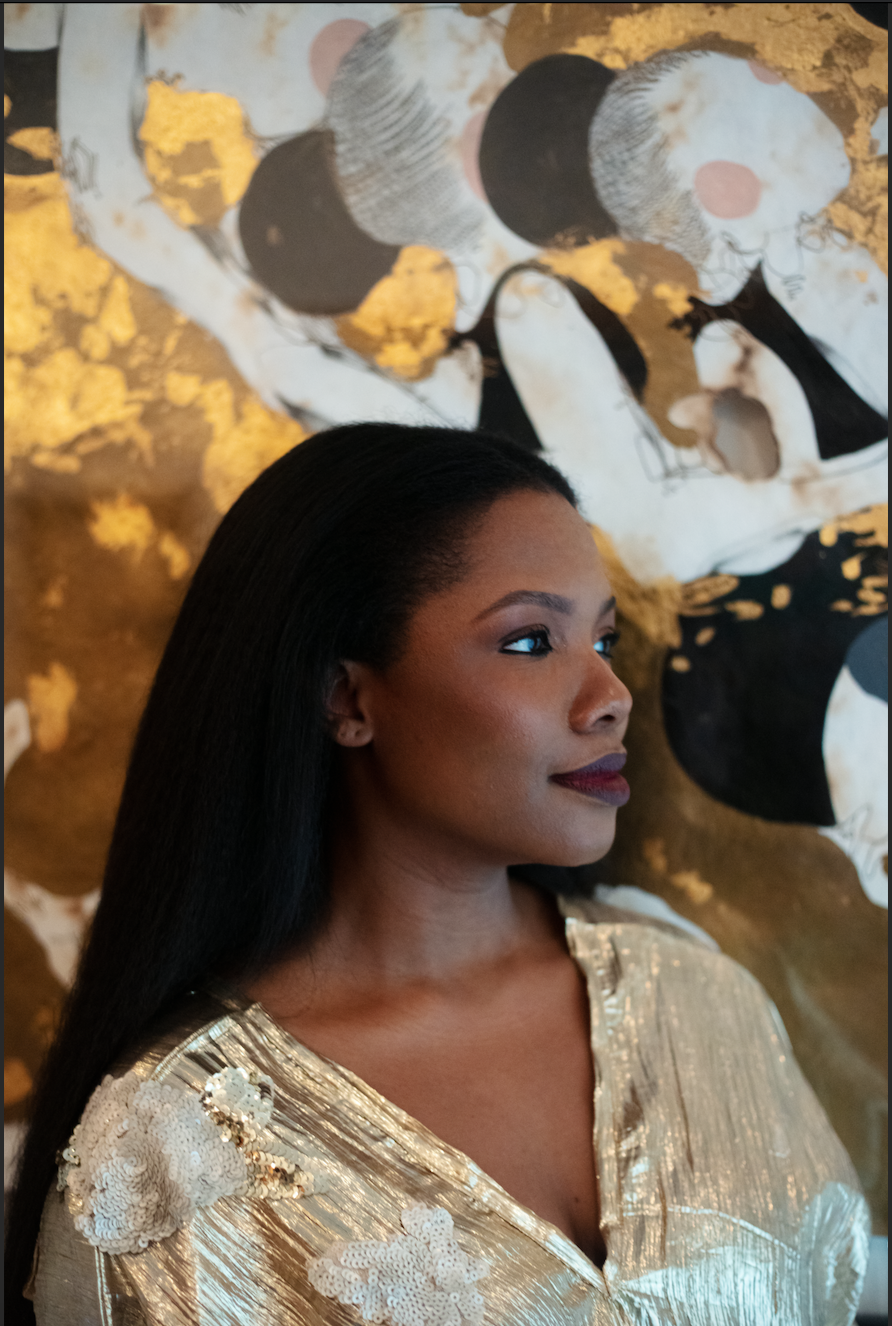 How big a part do you think ART X Lagos has played in the boom and interest for Contemporary African Art?
ART X Lagos is building a powerful support base for Africa and the Diaspora's artists at home on the African continent. We have worked hard over the past six years to multiply the visibility of African artists, galleries and the broader sector and bring many more collectors and patrons into the fold to support the industry and ensure its sustainability. Our impact has been immense, and I have been so grateful over the years to see our work's tangible effects.
ART X Lagos is in its 7th edition. What is the secret of your sustainability?
Our commitment to excellence. We are constantly striving to be better than we were previously, growing, learning, adapting to the changing environment around us, and working overtime to create experiences that our audiences can connect with and find impactful.
As an art collector, what are your favourite artistic styles or artists? What is the most precious artwork you possess?
I'm generally able to appreciate most artistic mediums and styles. I'm partial to photography and have a lot of that within my collection, as well as paintings, sculptures, drawings and prints by contemporary and modern artists.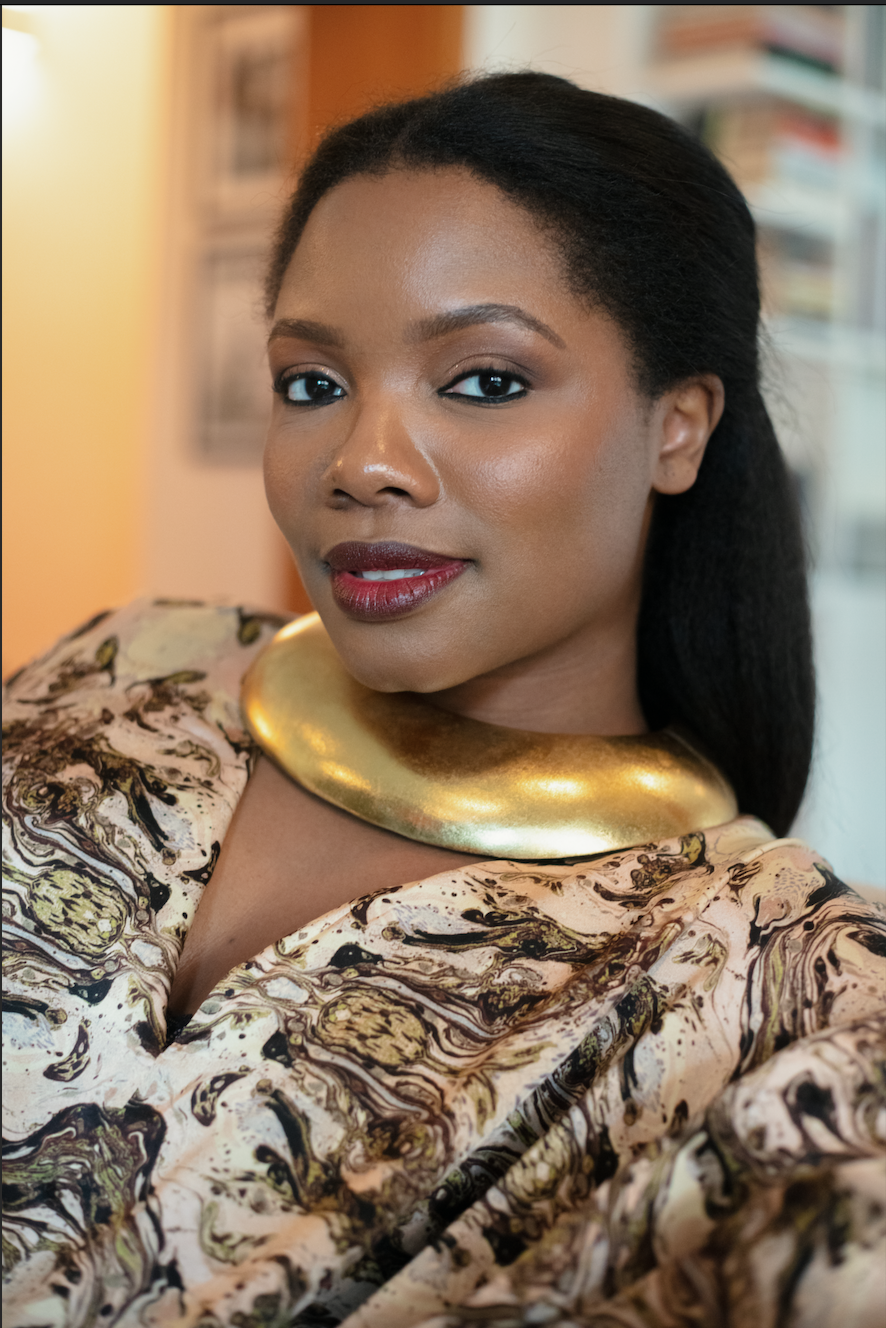 So what's the selection process typically like?
It's quite straightforward. We select professional galleries who are invited to show at the fair, and they propose to us the artists they would like to present at the fair, which our selection committee then vets.
What do you think makes the Nigerian Art scene unique?
The answer is quite simple: It's our entrepreneurial spirit.
The Art world is still recovering from the pandemic. What impact has the events of the last two years had on the art market?
The pandemic has fostered a stronger embrace of digital technology as a credible means to connect with the art world. And because of this development, Since 2020, ART X Lagos has chosen to expand the fair's program to accommodate an online fair on ARTSY.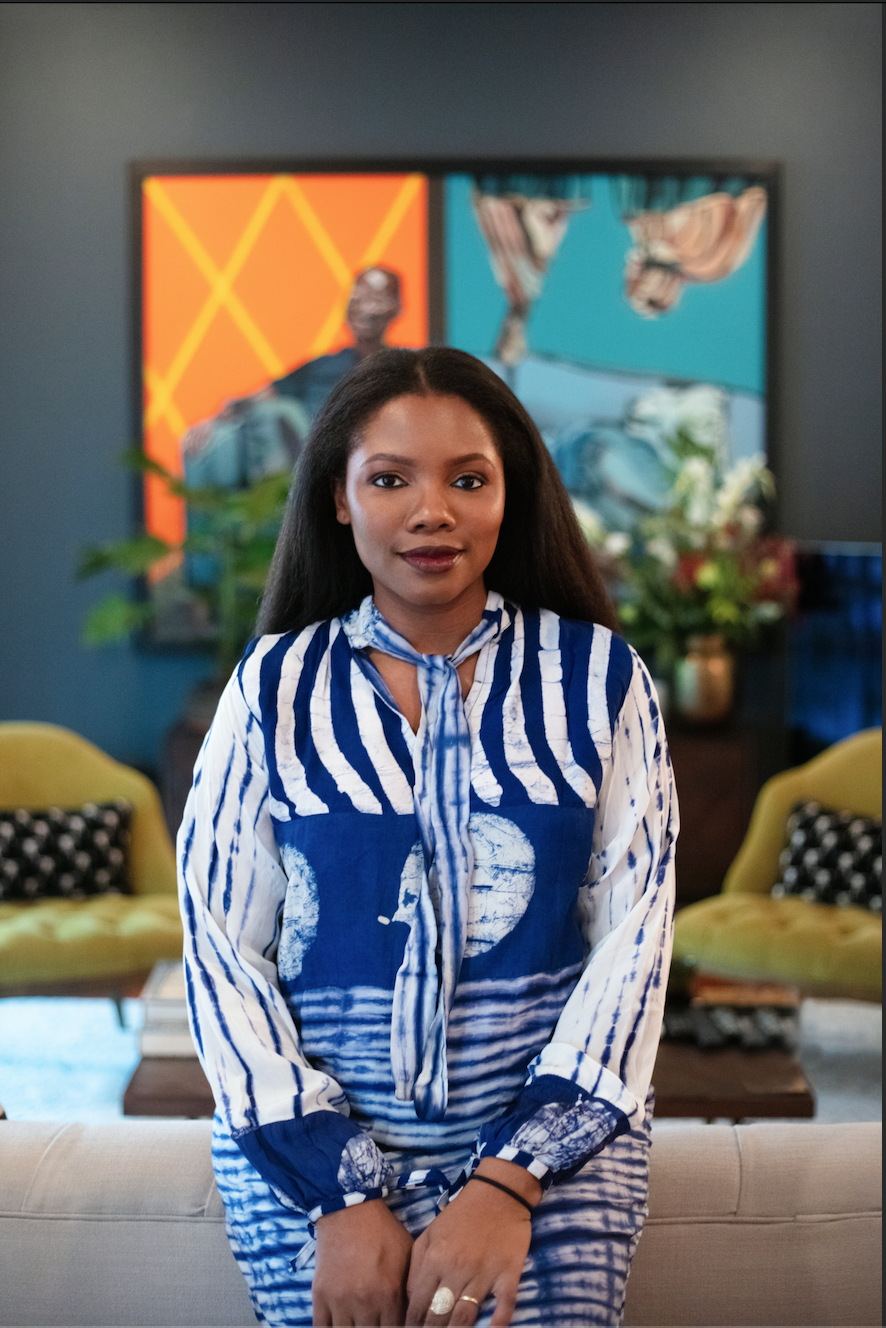 Little by little, art galleries are turning into virtual spaces and making their offers available online. Does this pose a threat to traditional art fairs?
No, actually, it doesn't. The virtual is now a complement to the physical.
How do you see the future of the Art market in general?
The future of the African art world must be made more sustainable – and for me, this means focusing on growth beyond the market. It means investing in arts education, residencies and workshops for artists, museums and cultural institutions for research, preservation and education. We've got to go beyond the market.
Credit – Photography – Lakin Ogunbawo
Stylist – Vane Style