Nigeria's Premiere on-air Impresarios
We see them daily on our screens as they conduct one interview or the other or they read the news and discuss state affairs with their co-hosts. Many a time, they ask questions dwelling in our minds about the personality they are are interviewing or discussing. Being able to dig deep and do throrough research on their subjects always reflects in the quality and delivery of their job. So it is by no means, a small feat to be able to hold your audience captive every time you are working. How have these presenters mastered their art? Some of them have revealed who inspired them and why. AZUKA OGUJIUBA reports…
REUBEN ABATI 
PRESENTER – MORNING SHOW
ARISE TV
Reuben Abati is a Nigerian Journalist, Politician, Television Anchor and Newspaper Columnist. He was the PDP's Deputy Governorship candidate in Ogun State for the 2019 Guber election. Abati was Special Adviser on Media and Publicity to President Goodluck Jonathan of Nigeria between Year 2011 and 2015.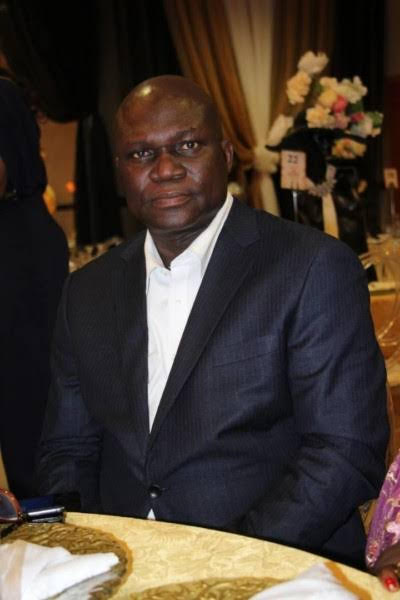 WHICH PRESENTER HAS INSPIRED YOU MOST AS A PRESENTER?
There are other TV presenters that I admire, still living and active. I am a fan of Piers Morgan of the Good Morning Britain show on ITV. His irreverence, his cutting-edge wit and razor-sharp intellect. Piers Morgan is a dominant, domineering figure who does not pretend about his own immodesty. But on and off the camera, he gets the job done, pushing his strong opinions with typical vigour and aggression. Like Larry King, he sticks his hands into every possible professional pie, demonstrating range and genius.
I also admire George Stephanopoulos, an anchor on Good Morning America and This Week on the ABC Channel. Stephanopoulous was a senior advisor (policy and strategy) in the Clinton administration. I guess I see parallels between his career and mine – from policy heights to punditry, but I admire him more for his intellect and panache. And there is Fareed Zakaria, CNN television anchor, commentator, author and columnist. It is not difficult to see what I admire in these iconic figures: they all share certain qualities in common that I find appealing as guide and inspiration for my own career.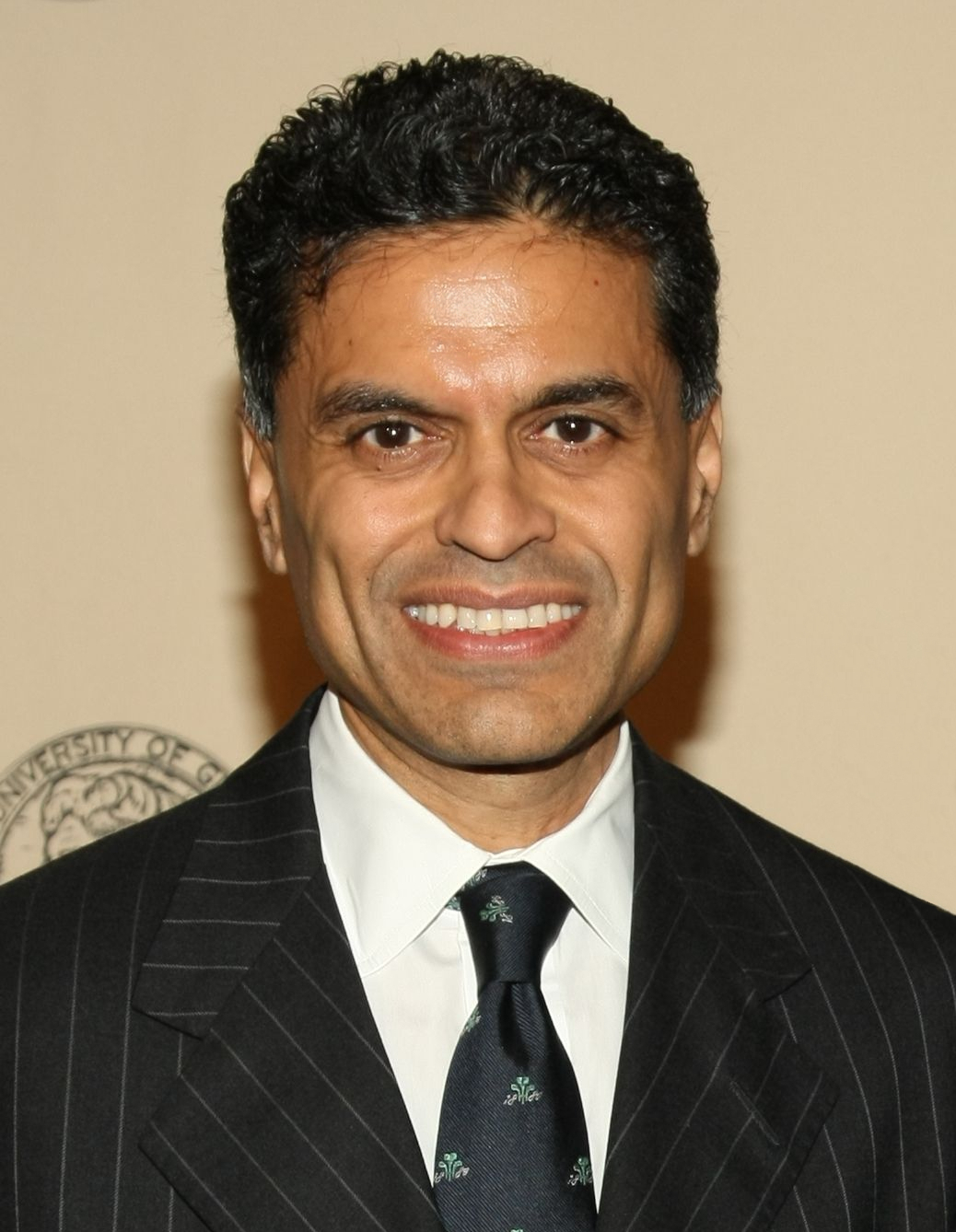 CHARLES ANIAGOLU
PRESENTER – ARISE TV
Charles Aniagolu is a news anchor and special correspondent with Arise TV News. In addition to anchoring the news from London to a global audience, Charles has travelled the world reporting on major developments and interviewing heads of state, captains of industry and international personalities.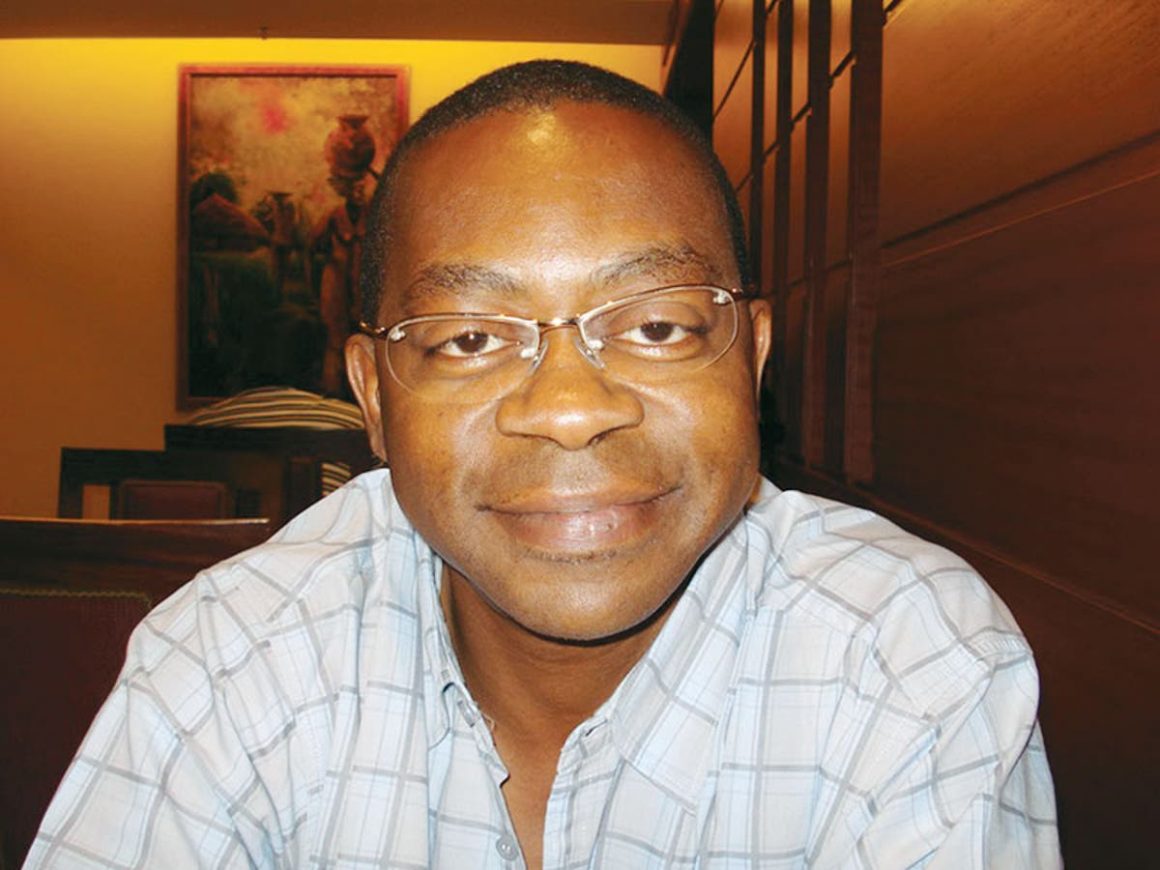 WHICH PRESENTER WSS YOUR ROLE MODEL AND MOST INSPIRED YOU AS A PRESENTER?

For me, to be honest I had a varied inspiration, people from different backgrounds. When I finished boarding school and came to Lagos, my father was in the supreme court at the time and I was trying to decide what to do next. People like Ikennada Aguba who used to be the head of presentation at the time at FRCN, thought l had a great voice because I spoke to him on the phone so he got me into Nigeria radio. I was there for about a year and some months and started reading National news as a result of this inspiration. I was only 15 years old at the time. Then I met people like Patrick Oke, who became my mentor, he was older than me. He was a fine excellent broadcaster; he was what I would like to be because he was not only doing the serious news, he was also a disc jockey on FRCN 2 which was like the FM radio station and that's what I ended up doing, juggling two roles like him. There was also Sienne Allwell-Brown, her sense of timing and her presentational skills were absolutely phenomenal and she was somebody who I thought was just brilliant. And then on an Intenational level, I was brought up listening to Intenational British radio/television and I used to listen to Bryan Emporium. He was one of my favourites on BBC World service radio and also Pamela Cranston. And you would not believe, a few years later, having gone to the university in America and returning to UK after, l had applied to be part of the BBC for over two years. When I finally got in and finished my training, I was posted as a Sub-Editor to the BBC World service newsroom. I started writing the news for Bryan Emporium and Pamela Cranston! I told Brian l used to sit down at Nigerian Radio with my bosses Stella Awani, Stella Bassey and all the rest of them and when they talked about the finest broadcasters we were advised to listen to Brian Emporium and there I was – writing news in the BBC World service newsroom! Subsequent to that, I then became a news anchor myself. I went away from radio to television. In America there were people like Hugh Downs, who used to present 2020, absolutely brilliant. There was then Ted Koppel who used to present News Night. He was a first-class journalist and his journalistic skills were simply unmatched. And l also admired Trevor Macdonald because people were always comparing me to him saying we sound alike. I worked with him when I was a freelancer.
 People like this all formed the bulk of the inspiration I think helped propel me in that direction and convinced me in what I wanted to do.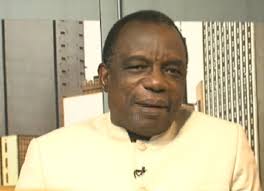 ADESUWA ONYENOKWE
PRESENTER – SERIOUSLY SPEAKING SHOW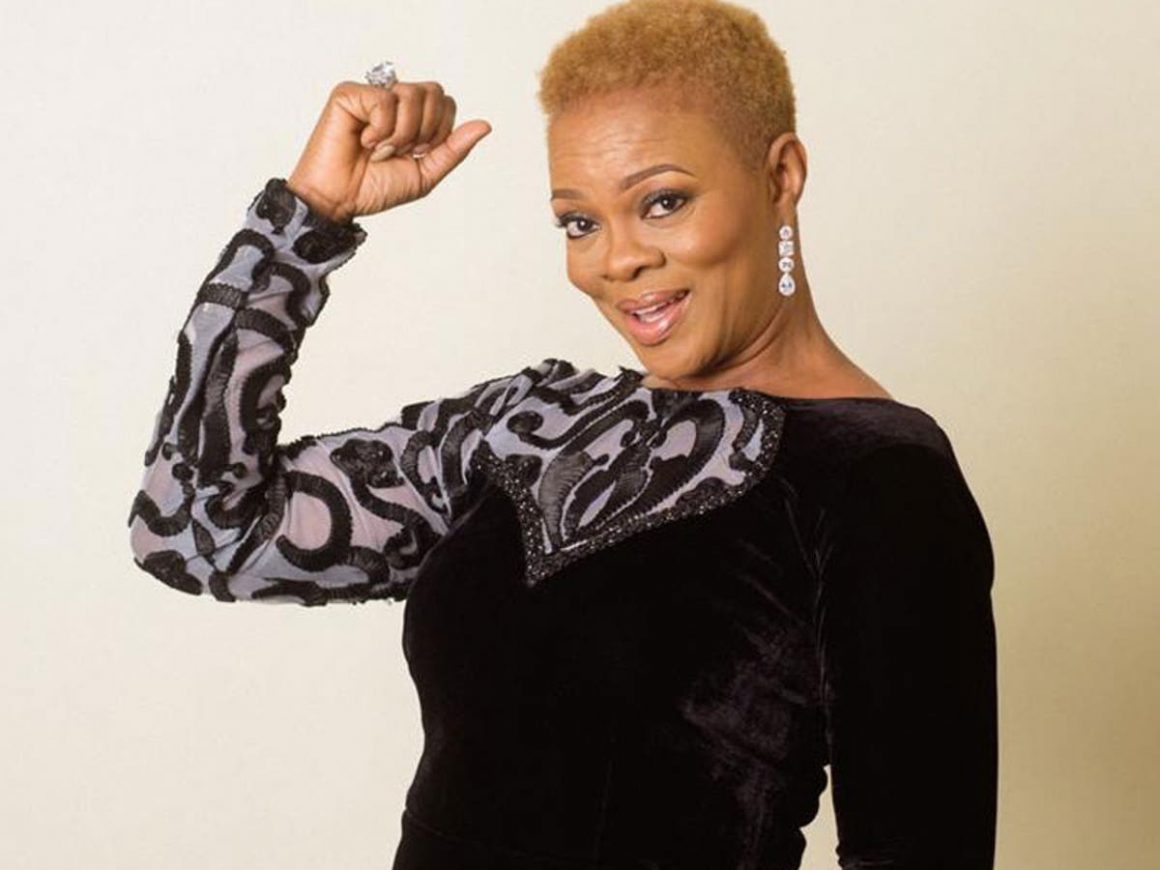 Adesuwa Onyenokwe is a Nigerian television personality. She was a former presenter at NTA before becoming an editor for the magazine "Todays Woman". She is a talk show host of the program "Seriously Speaking" which came on air in 2014. She is a motivational speaker and elocution trainer.
WHICH PRESENTER WAS YOUR ROLE MODEL AND MOST INSPIRED YOU AS A PRESENTER?
As a presenter what drove and still drives me is getting to understand my subject regardless of what I may have heard or know of them, and at the same time getting others, readers, listeners or viewers as it were, to do same. To that extent therefore I never really had a role model at the onset of my career over 30 years ago, I just 'did'. However, over the years I find that there are some presenters with distinct styles who have similar approaches, and who I have watched for validation and example. There are quite a few, but four stand out: Walter Cronkite, Larry King, Oprah Winfrey and Ellen De Generes. From serious, to curious, empathy and fun, all four in one way or the other inspire my interviewing style.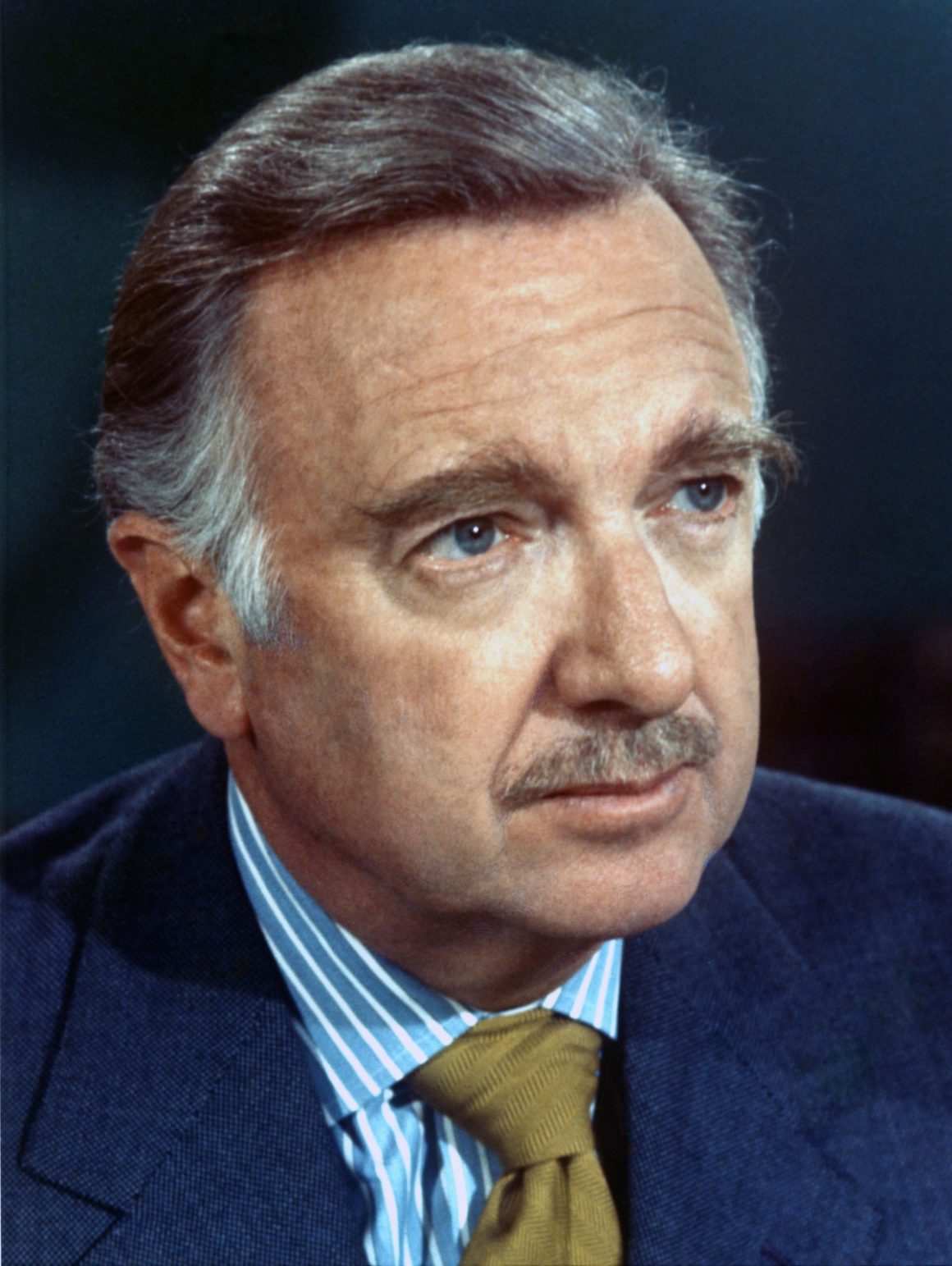 YOMI OWOPE
INDEPENDENT PRESENTER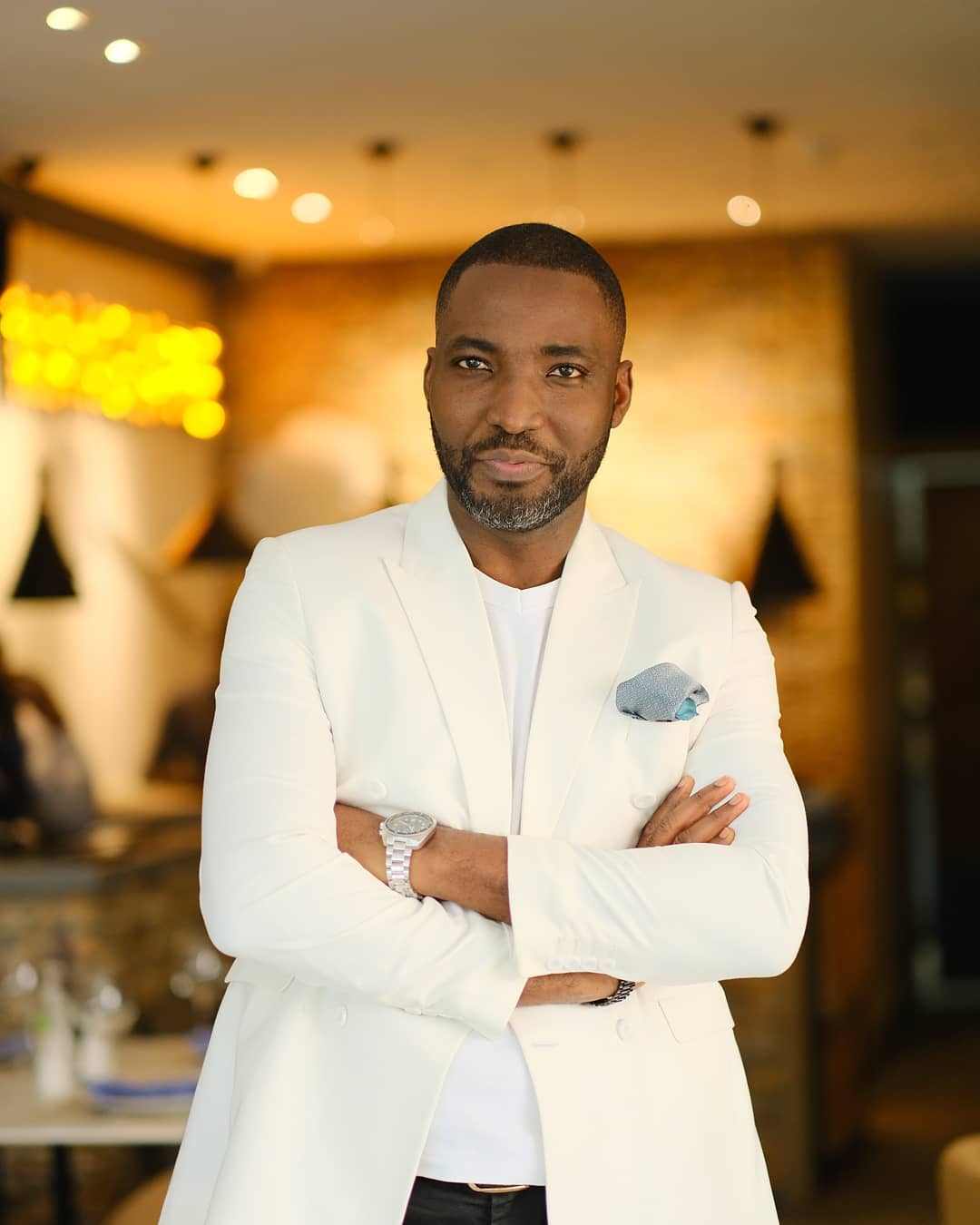 Abayomi Owope is a Nigerian writer, TV presenter and communications specialist. He is the founder of the yearly conference, Women in Journalism and managing director of the Lagos PR Agency. He was the co-host of the TV show, Wake Up Nigeria on Television Continental from 2017 – 2020.
WHAT PRESENTER WAS YOUR ROLE MODEL AND MOST INSPIRED YOU AS A PRESENTER?

As far as role models go, they are divided into before cable television, when all we had to watch was NTA, and after that. Before 1995, there was only one person I liked to see deliver the news on television, and that was John Momoh. With a distinct voice, on-air presence and confidence, to me, Mr. Momoh was unmatched by any presenter I knew. He was the perfect role model for a boy from Kaduna who dreamt to one day be on television. Later, when I started seeing international news, I discovered David Frost (BBC), then Brian Williams and Lester Holt, both of NBC. Then of course there's Larry King, who is in a league by himself. I have seen a number of his pep talks and speeches about presenting and read a book he wrote about his remarkable journey. Today, with the proliferation of digital services, I have role models across several channels, seeing as I am still "a learner."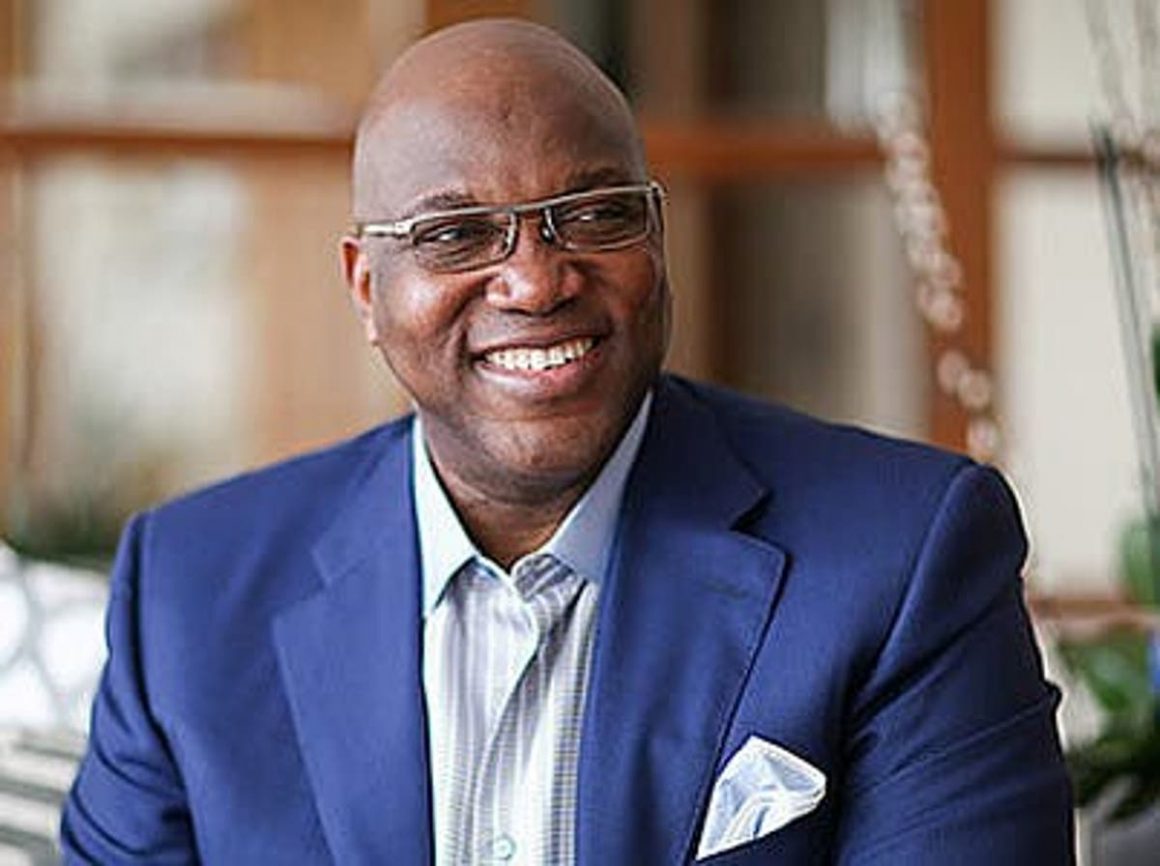 MORAYO BROWN
PRESENTER – TVC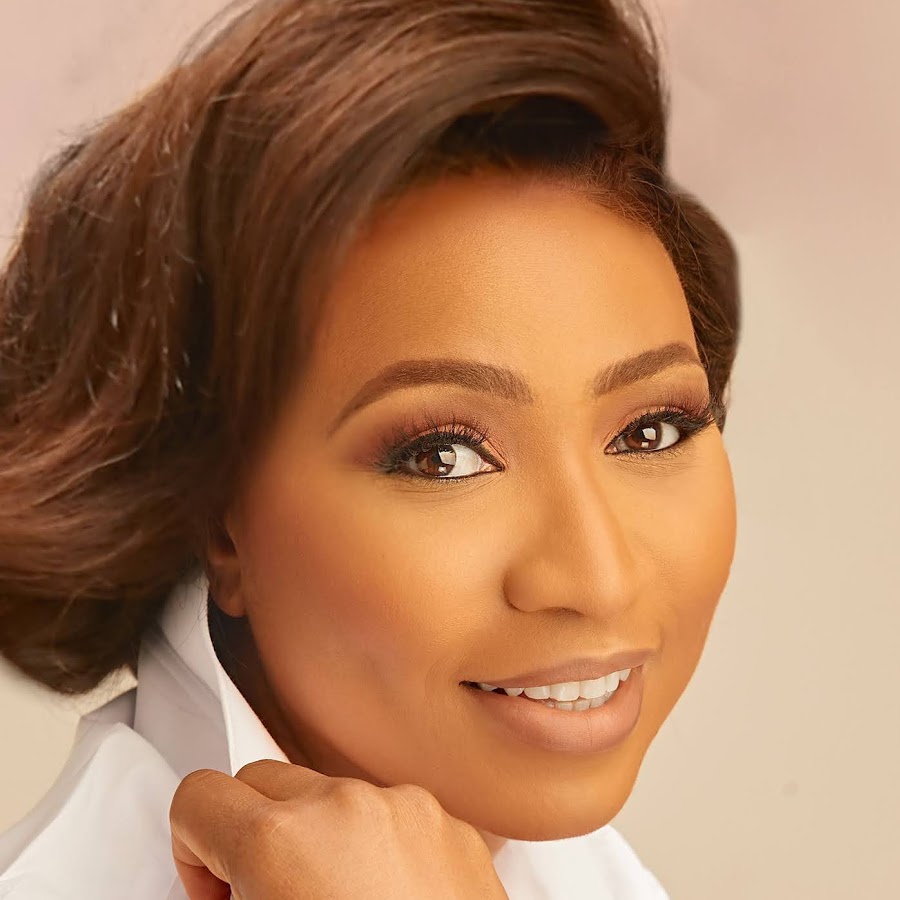 Morayo Afolabi-Brown is a TV Host and daughter of the late Nigeria Bar Association chief, Alao Aka-Bashorun. She was the deputy director of programmes at TVC before she resigned in May 2019 and host of popular breakfast show 'Your View' with cerebral ladies.
WHICH PRESENTER WAS YOUR ROLE MODEL AND MOST INSPIRED YOU AS A PRESENTER?
Well, I never set out to be a presenter, I just wanted women to speak. However, when I decided to go into this business, my first role model was always Abike Dabiri-Erewa. Oprah was every girl's dream, but she seemed so far-fetched at the time. Asides from Oprah, Ricky Lake inspired me also. She was so caring, concerned and non-judgmental of her guests. Trust me, she has some really crazy guests. But I loved her show and that of Oprah Winfrey.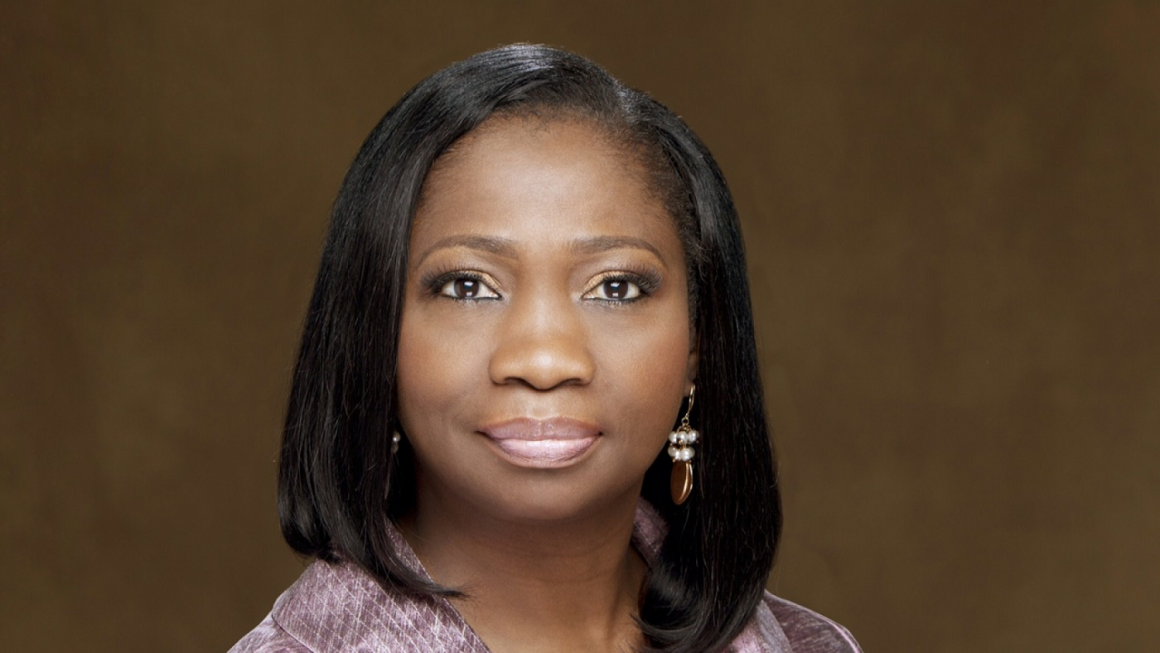 CHAMBERLAIN USOH
PRESENTER – THE DAILY SHOW, CHANNELS TV
Chamberlain Usoh. Chamberlain is a producer and news anchor at Channels Television, known for his insightful contributions on Sunrise Daily. The focused presenter is a Mass Communication and Public Policy professional from the University of Lagos, Pan African University and Leadership Institute, U.S.A.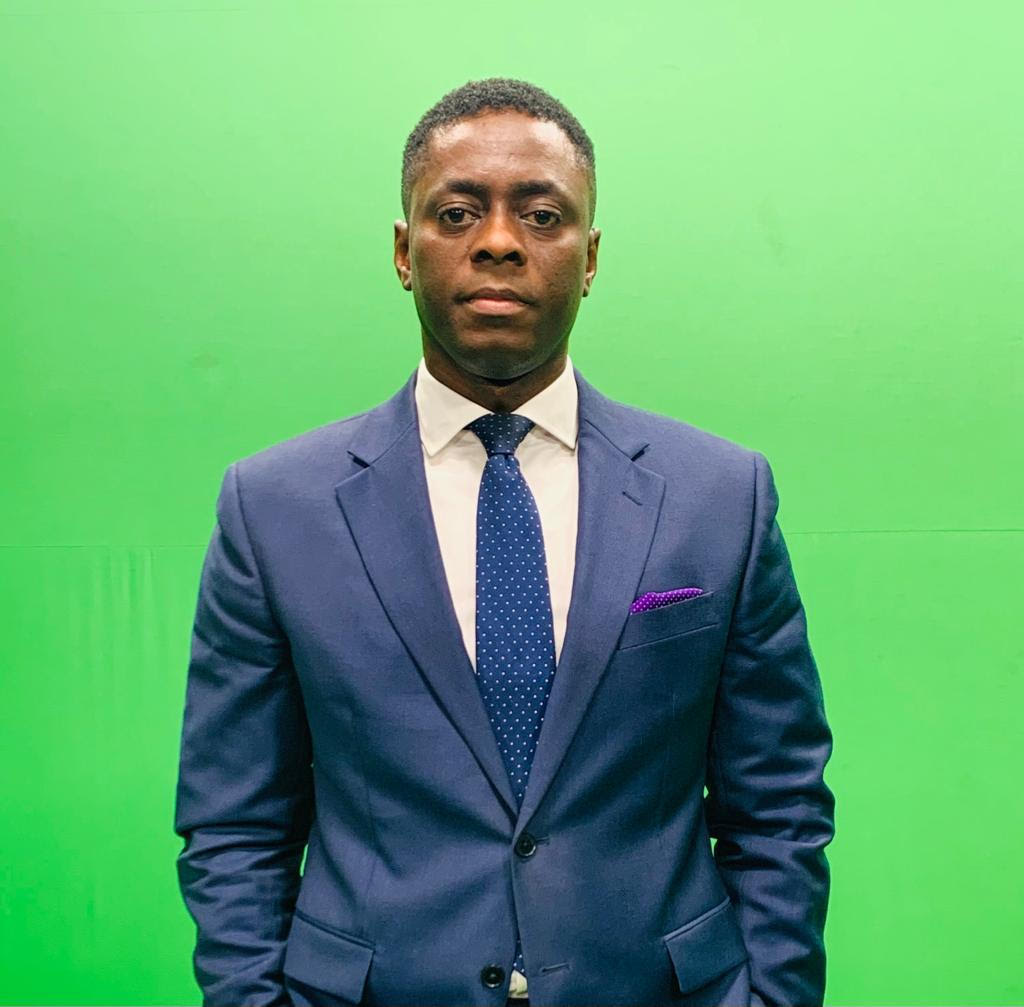 WHICH PRESENTER WAS YOUR ROLE MODEL AND MOST INSPIRED YOU AS A PRESENTER?
I've got friends, mentors and leaders in the profession and/or industry. Bode Alalade was one of the people who taught me some key things in Journalism School. He always emphasized among other things how getting it right the first time and every time was very important. Dr Adidi Uyo, first class brain will make you at home with those theories applicable to practise. Wish you well Dr Uyo
There's absolutely no way in the world I'm going to leave out Dr John Momoh OON and Sola Momoh. They've played incredible roles in my professional career. I've learnt much more than they can see. I'm not saying they're perfect I don't which human is, but they've made huge impact and I couldn't thank them enough. I also learn from a distance from my senior colleagues across the country even though I think the industry can be a lot better if we eliminate 'institutional voids' in consideration of how trends are remodelling the media landscape.
Alastair Stewart played a part as well though the circumstances he got himself into in the last few weeks was shocking and unfortunate. If I could paraphrase the words of Brian Williams, one of my favourite broadcasters, for those of us fortunate enough to hold the airwaves in public trust, it is our job to ensure we do not betray that trust. Remember, without them watching our daily effort would not be worthwhile. Let us earn and preserve their loyalty.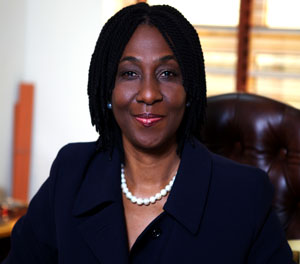 TOYOSI OGUNSEYE 

HEAD, BBC WEST AFRICA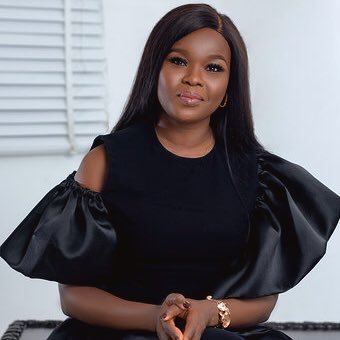 Oluwatoyosi Ogunseye is a Nigerian editor, journalist and presently the head of language services (West Africa) at BBC World Service. She was the former Sunday editor of The Punch Newspaper. She is also a Mandela Washington Fellow.
WHICH PRESENTER WAS YOUR ROLE MODEL AND MOST INSPIRED YOU AS A PRESENTER?

It would have to be the most iconic tv host of all time, Oprah Winfrey. Her ability to connect with regular people and celebrities at the same level of honesty and sincerity continues to amaze me. She shows deep knowledge of a vast majority of social issues. She inspires me to challenge norms and never give up.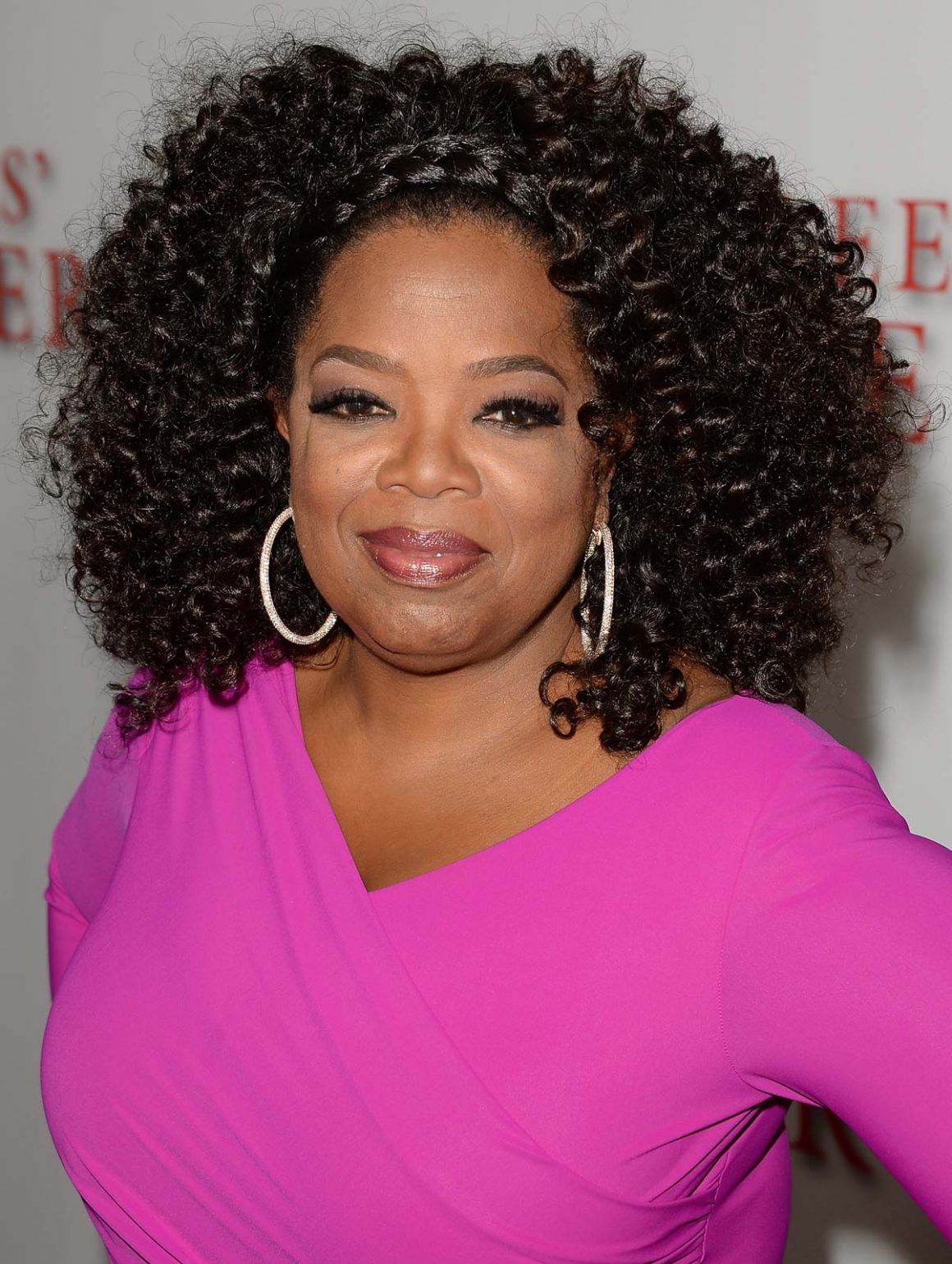 FRANK EDOHO
INDEPENDENT PRESENTER
Frank Edoho is a TV host, filmmaker, and photographer. He was the host of popular Nigerian TV show, Who wants to be a Millionaire.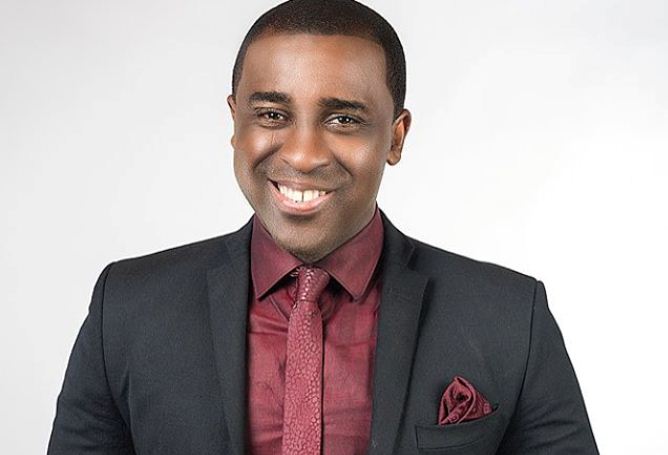 WHICH PRESENTER WAS YOUR ROLE MODEL AND MOST INSPIRED YOU AS A PRESENTER?
I have some broadcasters that have influenced me in broadcasting and they are not limited to Nigeria.
My foremost source of inspiration is Jeremy Clarkson, the former Presenter of the BBC hit show, Top Gear. I have been drawn to him because his style of presentation is hinged upon knowledge, charm, wit, elocution delivered in an informal but professional manner. Furthermore, Clarkson possesses the gift of extempore making it seem like he has an uncanny idea of what someone wants to say, hence making him give you the best retort or repartee ever. You can see why Jeremy Clarkson is my major influence.
In Nigeria, I have an amplitude of influences like Soni Irabor(professional candor). Femi Sowolu (pristine delivery), Ruth Benamasia(proficient composure), Cyril Stober(I could listen to him all day, Ilemi Okoka,(my personal teacher) Ladi Akeredolu-Ale(news-reading oracle, Siene Razaq Lawal(debonair conversationalist), Olisa Adibua(all rounder), Jacob Akinyemi Johnson(that voice) the late great Dan Foster(wacky, wild and entertaining) and Jones Usen(intriguing)
Lol. I know you asked for one Broadcaster but I gave you a hall of fame. Choose your weapon!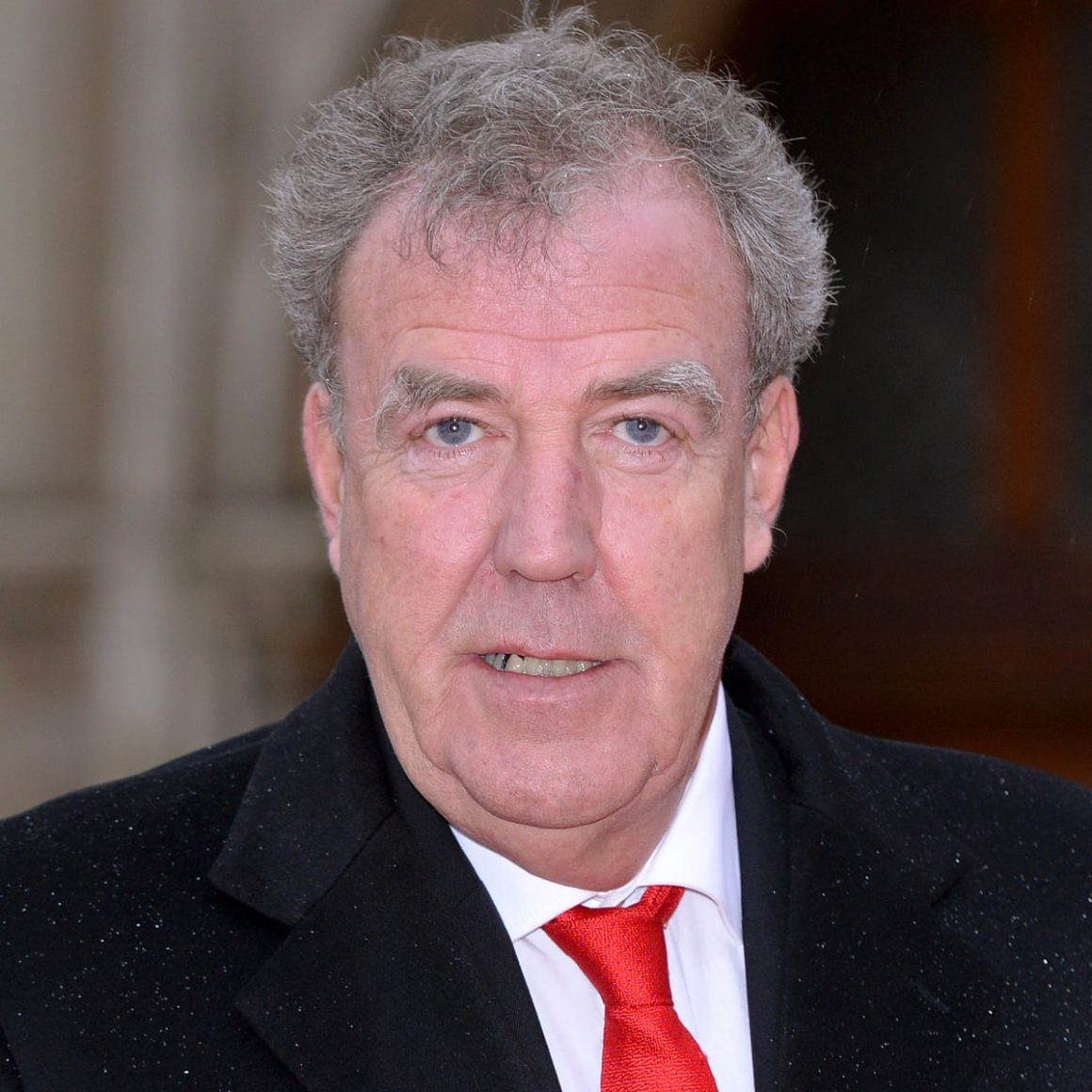 OJY OKPE
PRESENTER – MORNING SHOW
ARISE TV
Discovered by a model scout at the age of 17 in her home country Nigeria, Ojy Okpe emerged in the world of modeling to get rave notices and acclaim. With a contract from Storm Model Management, Ojy moved to South Africa to pursue modeling work. Within weeks of modeling, Ojy graced the pages of Elle, Cosmopolitan, Drum, True Love and strutted the runway for SA fashion week.
After a few decades on the catwalk, Ojy plunged into the world of journalism and has since covered extensive reports on state of affairs in Nigeria and beyond. She has hosted the 360 Degrees show on Arise TV and is now a co-host on The Morning Show
WHICH PRESENTER HAS INSPIRED YOU MOST AS A PRESENTER?
Becoming a television presenter was a transition I made because I felt that I could use my voice to effect change more effectively than I could do as a fashion model. In essence, during my shows, I make a conscious effort to be guided by what "Christian Amampour" of CNN would do on her shows. Her laser focus and passion as a interviewer are what I admire the most.  Her tenacity and the courage to dig deeper than most, inspired me and gave me wings to fly.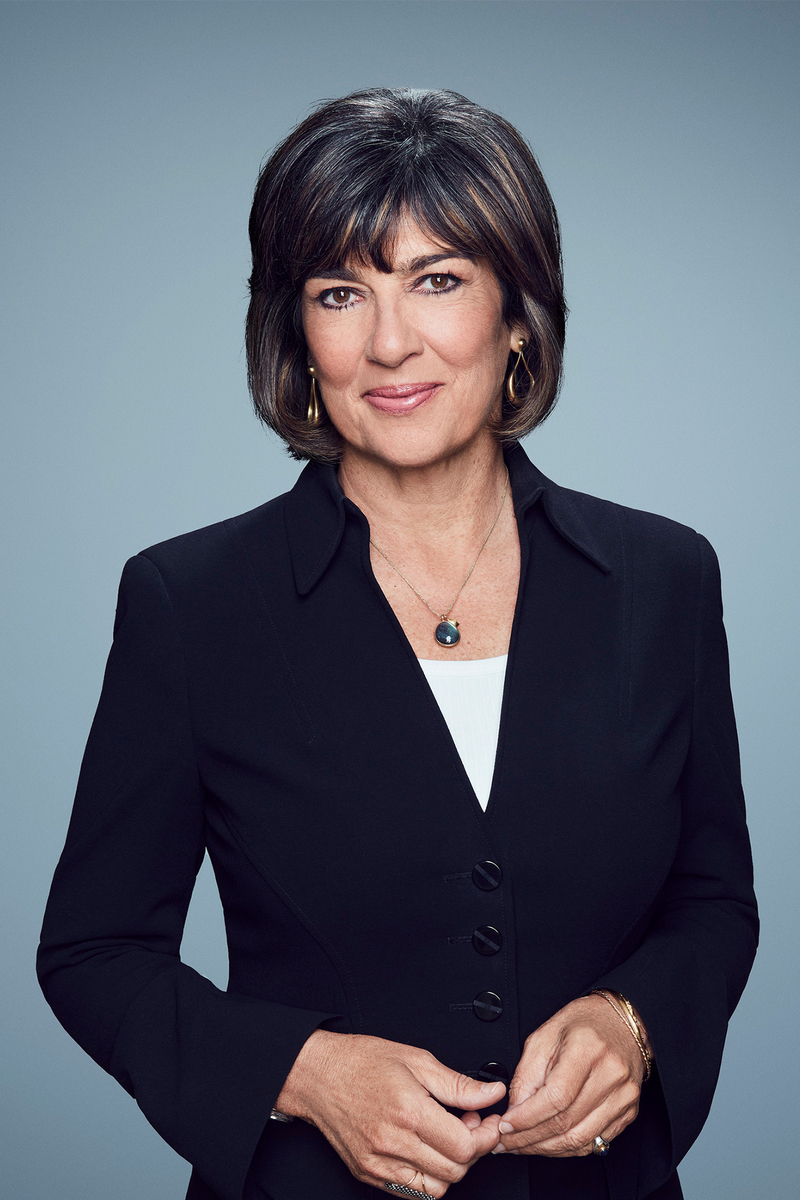 TUNDUN ABIOLA
PRESENTER – THE MORNING SHOW
ARISE TV
Tundun Abiola is a UK trained lawyer and has worked at the famous FRA Williams chamber before going to work with Senator Gbemi Saraki as her legislative assitant. She is now a Presenter at Arise TV where she discusses a wide range of topics.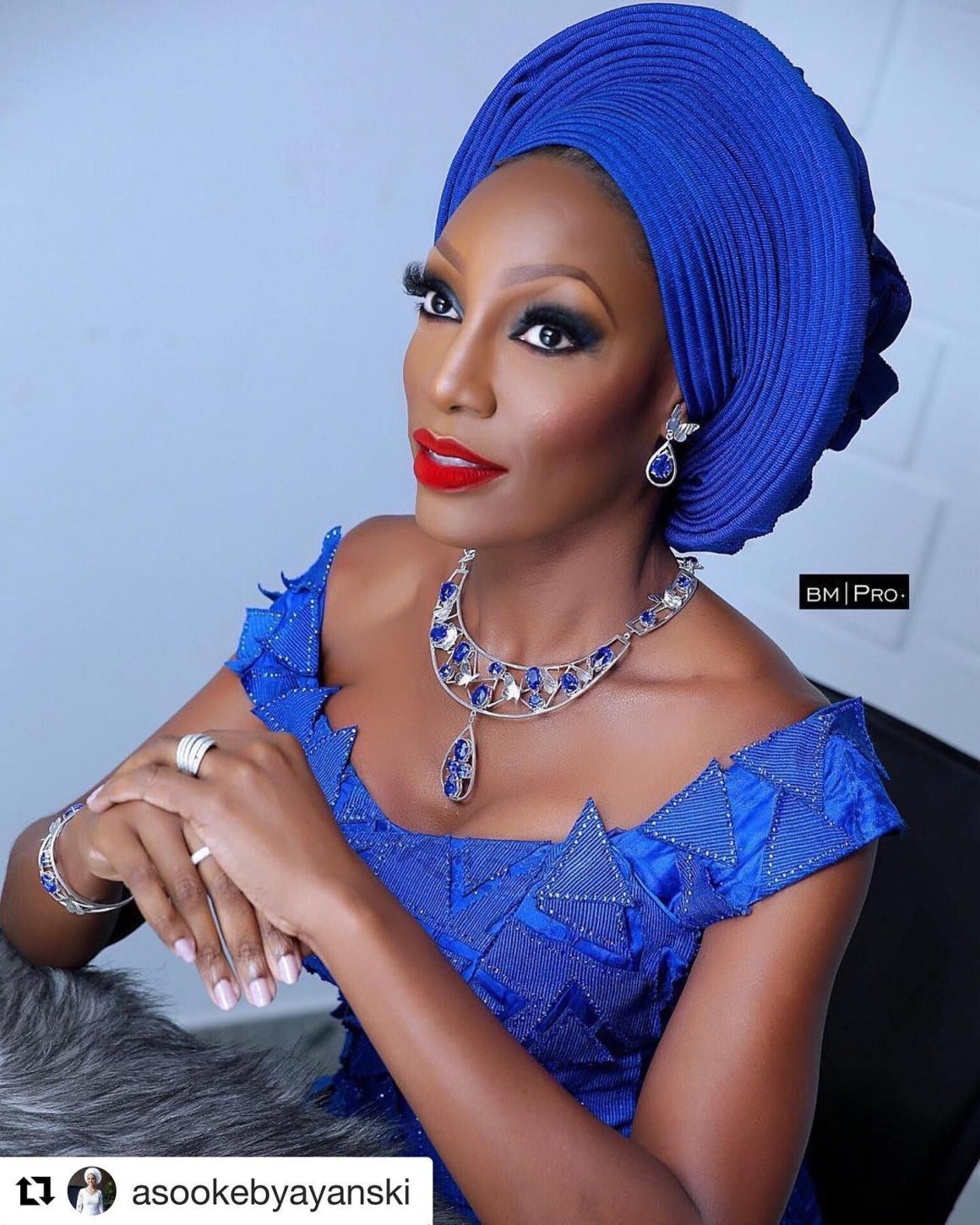 WHICH PRESENTER HAS INSPIRED YOU MOST AS A PRESENTER?
The peerless Sir David Frost. His Nixon interviews were made into a Tony-award winning play and a multiple Oscar-nominated movie. No one else can make that claim. He is the gold standard for excellence in broadcasting. His formidable intellect, wit and charisma shone even when he was interviewing towering figures like all the British Prime Ministers or American Presidents he sat with. His research was impeccable such that even on the hot topic du jour that had been reported and analyzed ad nauseam, his take was detailed and fresh. He was nuanced in his approach but never shied away from the hard questions. He didn't style himself as a friend to his guests, he could be rather adversarial. He prioritized his audience and the truth. He humanized icons without diminishing them. Quite the contrary. If the viewer was a fan of the political figure, music or movie star an interview with "Frostie" gave further confirmation. If it was someone considered unfavourably, he created room for respect if not fondness. It was a balancing act he managed with aplomb.
Closer to home, no one in 1980s Nigeria can ever forget the troika of NTA presenters, Ruth Benemesia-Opia, Siene Allwell-Brown and primus inter pares, Ronke Ayuba. Long before I ever dreamt that I'd become a presenter some day, their elegance and professionalism were a delight to watch and made me proud to be Nigerian. When I'm on the set of The Morning Show on Arise News, I often remember childhood evenings, watching them with fascination and my mother saying I'm sitting too close to the TV. Life and its full circles moments.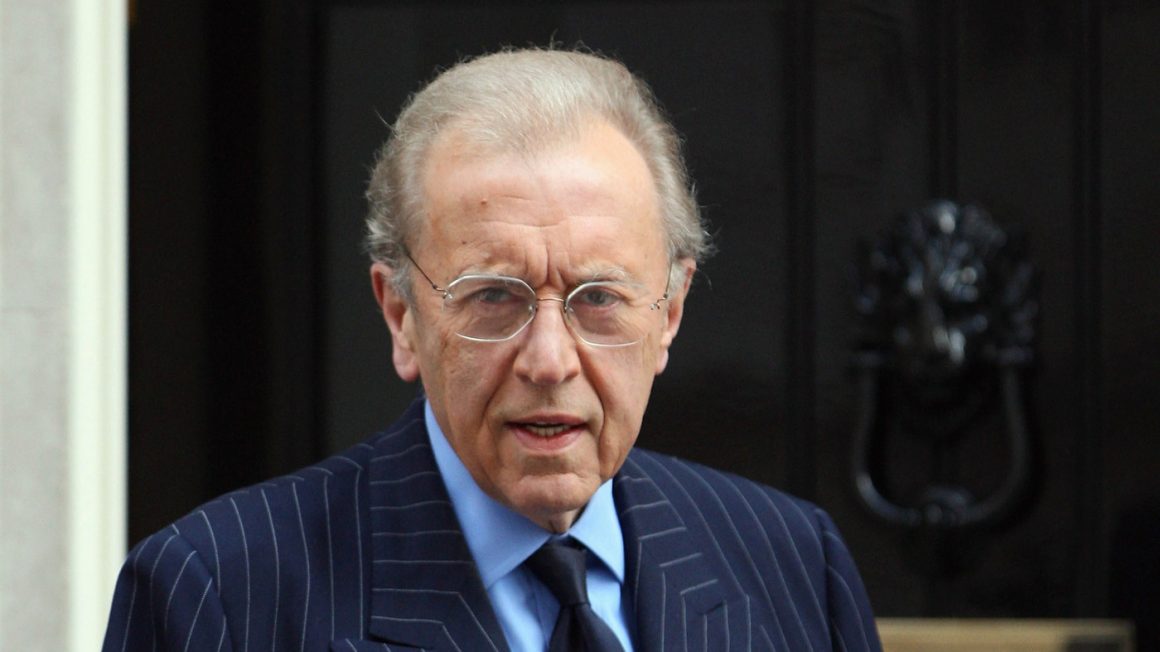 ADEFEMI AKINSANYA
CORRESPONDENT/ ANCHOR
ARISE TV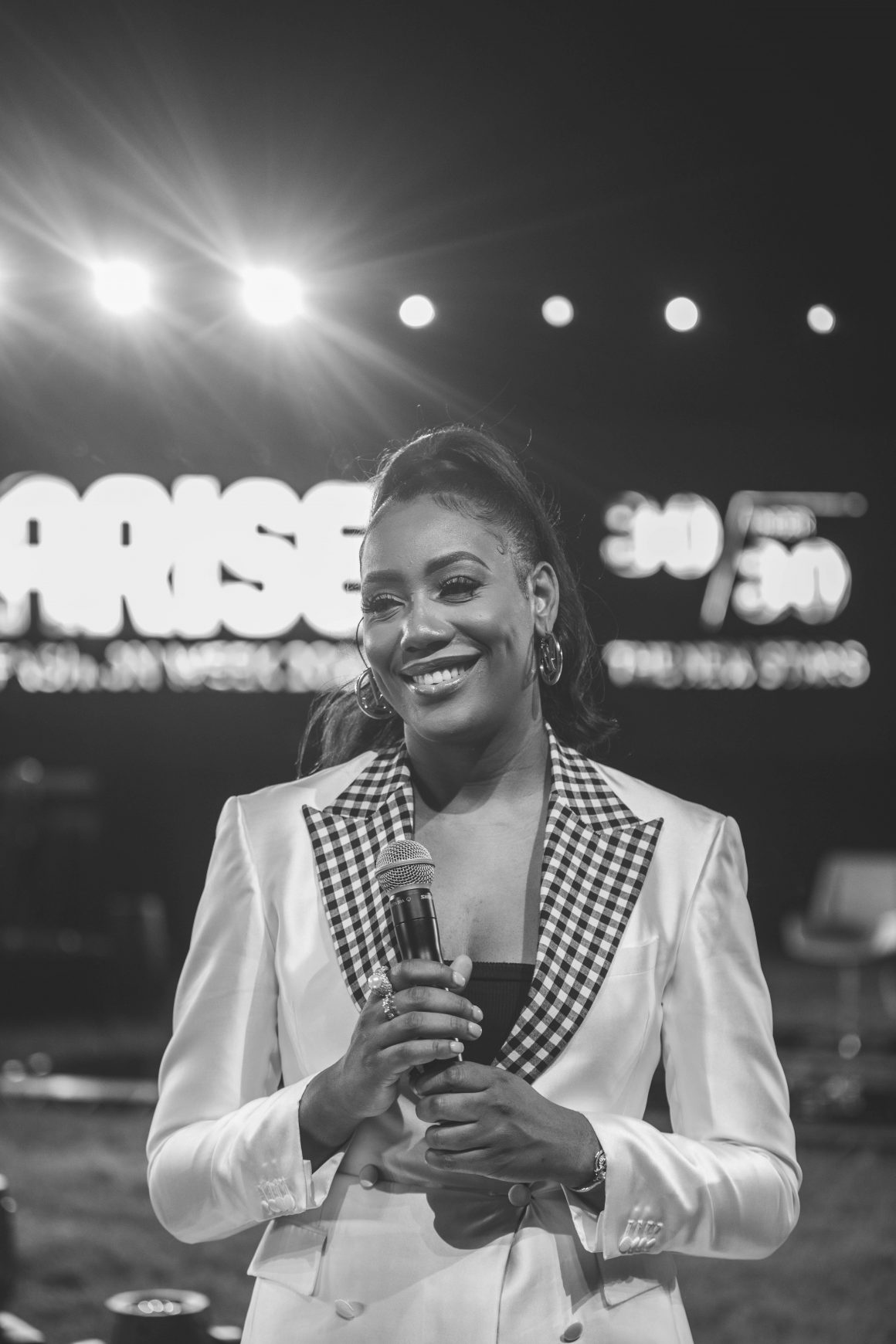 Adefemi Akinsanya is a Television presenter, reporter and producer. Her extensive research into varying issues make her reports very captivating. With her finger constantly on the pulse button, Adefemi has taken many brave steps in her work on the field earning her many admirers for her boldness and excellent mode of delivery. She works with Arise TV.
WHICH PRESENTER HAS INSPIRED YOU MOST AS A PRESENTER?
Femi Oke for sure. A black, Nigerian, woman who is also called Femi, I was a fan instantly. Growing up in London in the 90's, there weren't many people on television I could relate to like that. I think those connections explain why people love Larry King. It's more than just talking to the lens of a camera. It's about making people feel seen. If my career has resulted in making someone feel seen, I'd have done well as a journalist.