These days, designers needn't limit themselves to Fashion. They also understand the art of reinvention—particularly within the sphere of interior design—to promote luxury fashion houses worldwide in a different domain.
Some of the biggest names and labels in Fashion, including Karl Lagerfeld, Versace and Dior, have broadened their reach into luxury hotels and suites, allowing regular people to indulge in fashion icons' lavish interiors.
From the Coco Chanel suite in the Ritz Paris to Fendi's private suites situated on top of their flagship store in Milan, design houses have translated their tastes from the runway to the world of interior design.
Here are 11 luxury fashion designer hotels that will add elements of style and sophistication to your international getaway:
FENDI PRIVATE SUITES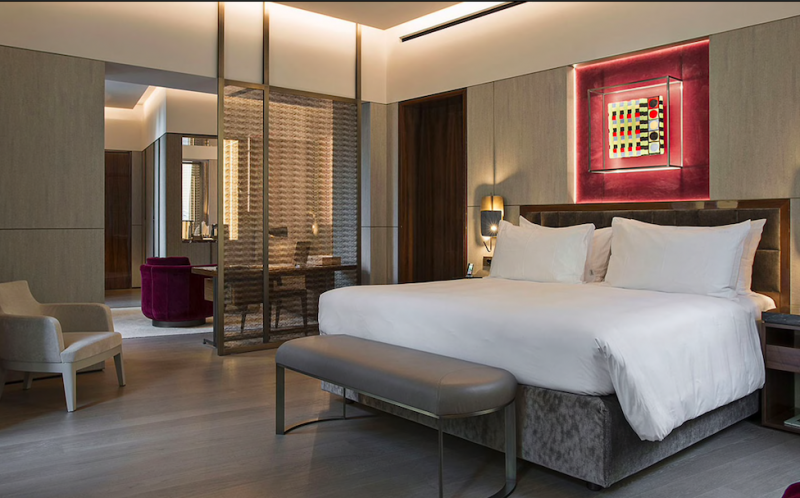 Ideally situated right in Rome's heart, Fendi Private Suites offers visitors a luxurious stay in the eternal city. From state-of-the-art architecture to high-end collaborations with some of the world's top artists, this is the place to be if you want to experience the magic of Fendi and luxury design fully. Fashion lovers lookout for the dramatic Lepanto marble doorways, Fendi's signature clean lines, Vintage Frinz Hansen Chairs, and Gio Ponti's mirrors.
HOTEL LA BELLECHASSE, PARIS BY CHRISTIAN LACROIX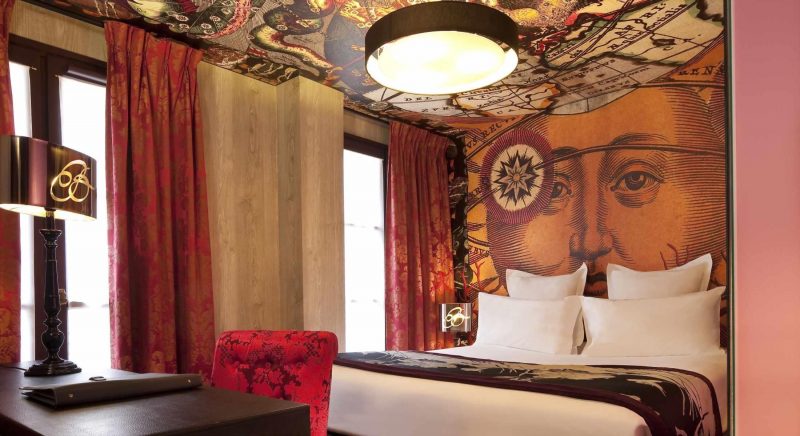 This custom-designed hotel by Christian Lacroix is located right in the middle of the luxurious Faubourg Saint Germain district. Known for its dazzling and striking features, such as dragonfly emblazoned wallpaper, heavy drapes, and colourful murals, this hotel is must-see. And if this weren't enough, each room is uniquely designed, adding the aura of exclusivity and luxury.
BVLGARI RESORT BALI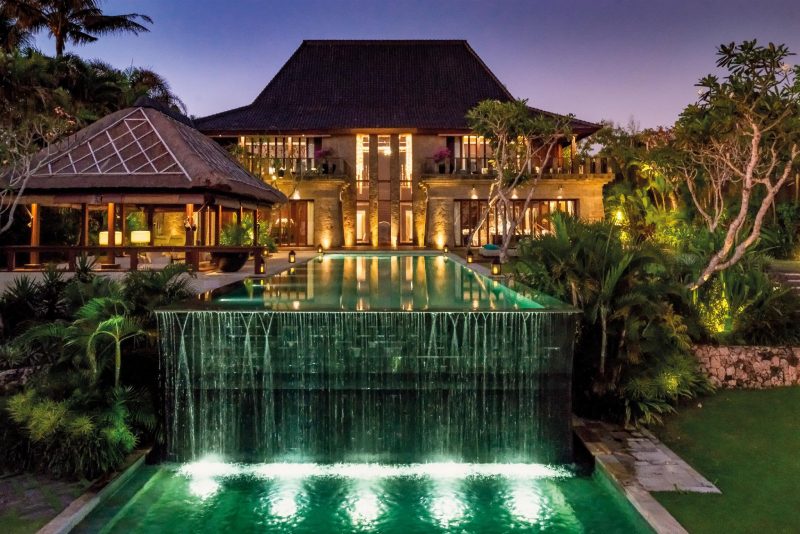 The opulent Bulgari Resort Bali comprises 59 magical villas perched atop cliffs overlooking the Indian Ocean. Balinese materials, Bulgari fabrics, ocean views, plunge pools, private gardens and a 24/7 butler make this resort one of the world's top luxury hotels and a perfect place to escape.
ROUND HILL HOTEL & VILLAS JAMAICA BY RALPH LAUREN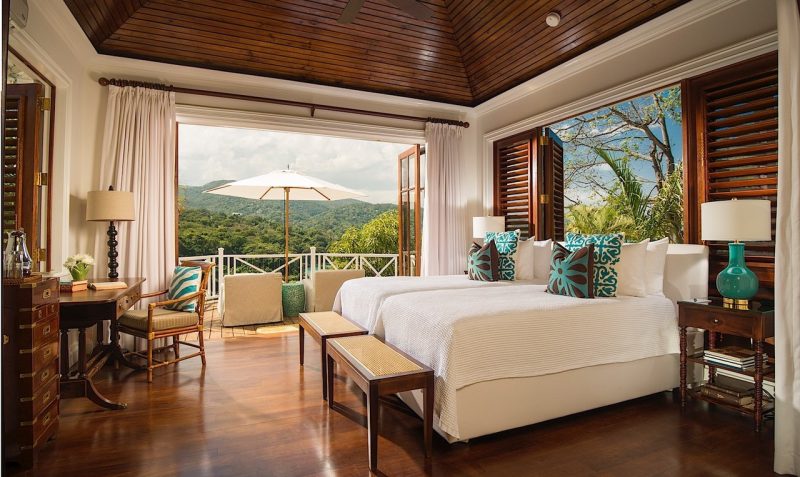 Caribbean elegance and traditional Jamaican colonial meet the all-American aesthetic of fashion designer Ralph Lauren at the Round Hill Hotels and Villas in Montego Bay, Jamaica. The resorts white, navy and green palette exudes island glamour and comfort. Set on a 110-acre private estate, this exquisite fashion designer hotel offers its secluded bay and various pools for relaxing in style.
DIOR SUITE AT THE ST. REGIS NEW YORK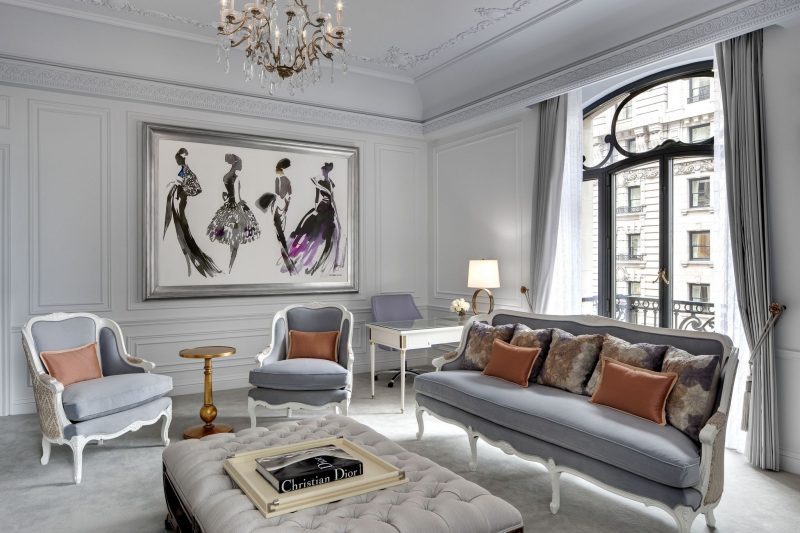 The Dior Suite at the St. Regis New York creates an experience of sophisticated glamour for its guest. The suite offers privacy, luxury, and exquisite design, coupled with incomparable service from the St. Regis Hotel. The suite itself features some of the most tasteful silver finishes you will ever see, inspired by Dior's French Galleries.
COCO CHANEL SUITE RITZ PARIS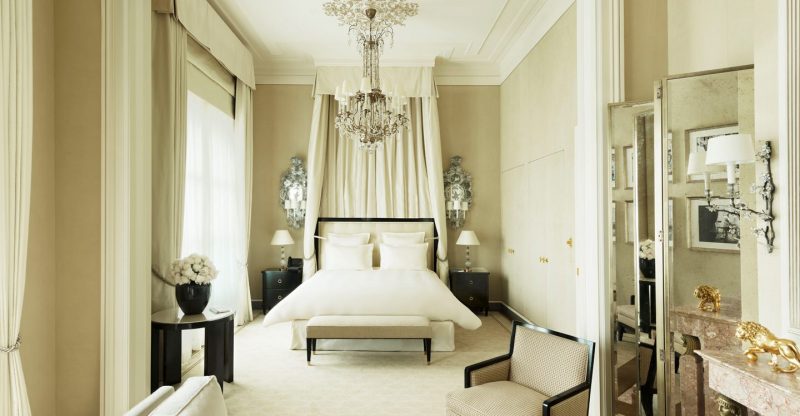 Coco Chanel called the Ritz Paris her home for 34 years. So, when the Ritz underwent a four-year restoration and reopened in 2016, it was only fitting that they opened a two-bedroom Coco Chanel Suite. It features a neutral colour palette, completed with baroque mirrors and a view of the Palace Vendome, which inspired the Chanel No.5 perfume bottle's shape.
ARMANI HOTEL MILAN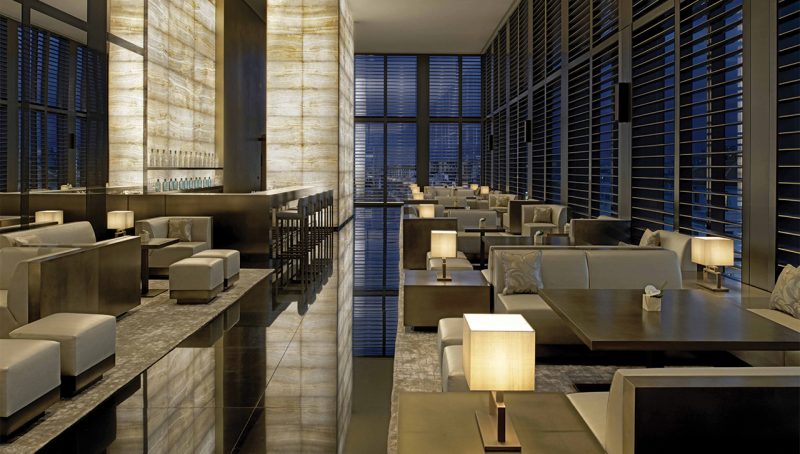 The Armani luxury hotel contains 95 rooms which are all extensions of the Giorgio Armani brand. The simplistic yet remarkably chic interiors include muted colour schemes and are equipped with sleek and classic furniture. There is also an Armani Hotel in Dubai.
BULGARI HOTEL, LONDON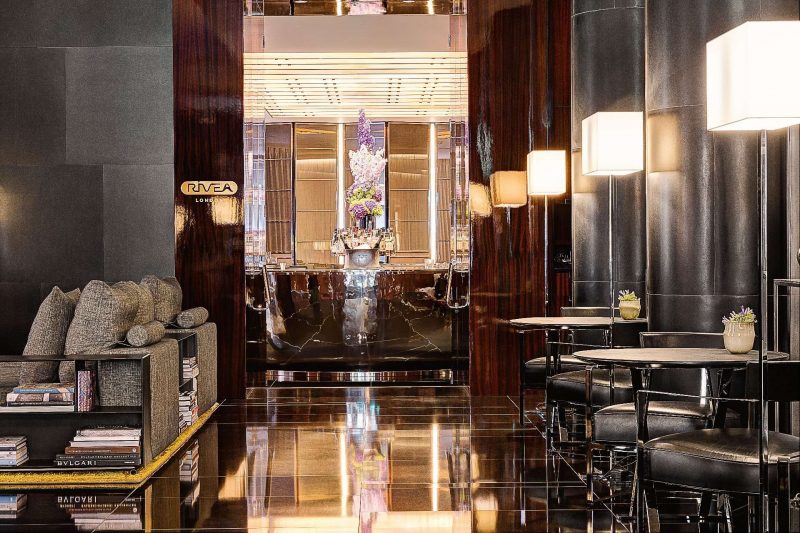 This chic and sophisticated luxury hotel is located in London's heart on the edge of Hyde Park. A top-class Italian restaurant, granite-clad lounge, opulent spa and beautifully appointed suites are sure to make your stay at this fashion designer hotel worth every penny.
THE PALAZZO VERSACE, AUSTRALIA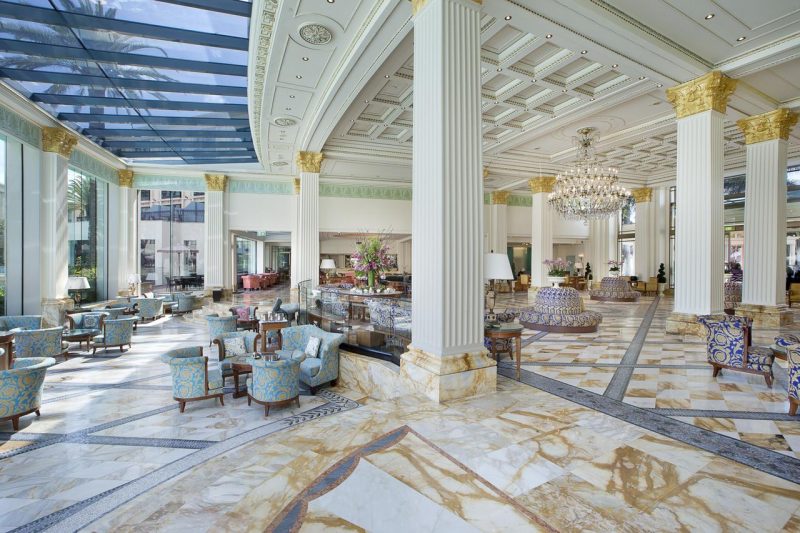 The Palazzo Versace is the definition of luxury, glamour, and sophistication. Located on Australia's Golden Coast, the hotel is home to over 200 luxurious and extravagant rooms and spectacular architecture with an exclusive waterfront setting. Expect nothing less than Versace's finest Italian craftsmanship.
THE PALAZZO VERSACE, DUBAI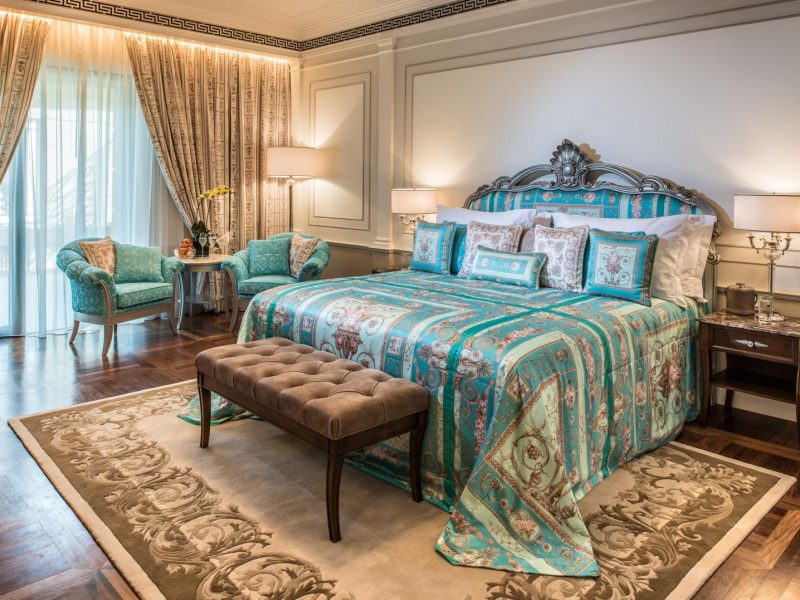 Versace Australia estate has recently become accompanied by the Palazzo Versace Dubai. The strikingly gorgeous hotel is a neoclassical masterpiece with subtle traces of Arabian architecture. With an alluring entrance, high-end interiors, and well-crafted Italian furnishings throughout, this palace is truly symbolic of the Versace lifestyle.
ARMANI HOTEL DUBAI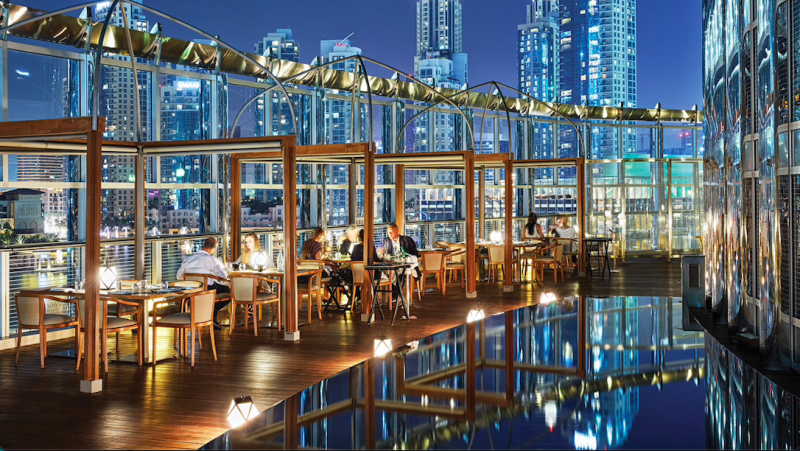 A trip to the Armani Hotel Dubai will plunge you into a world of sophisticated beauty. Located in Dubai's Burj Khalifa, this hotel is renowned for its location in the world's tallest building and for exemplifying the true meaning of high-end Italian design.