Ahmed Olode, popularly known as Asake, isn't just famous for his music but also for his fashion sense, which sets him apart from his colleagues. Since hitting the limelight last year, Asake has proven to us more than enough times that he is a rising star with a unique sense of style to go with it. His every outfit is a reminder that he isn't here to follow the trends but, rather, to set them. Here are five such outfits:
---
In this lime-green, oversized suit, Asake shows us he isn't afraid to push boundaries with his style. He pairs the suit with a pair of oversized Balenciaga crocs and finishes the look with his signature sunglasses.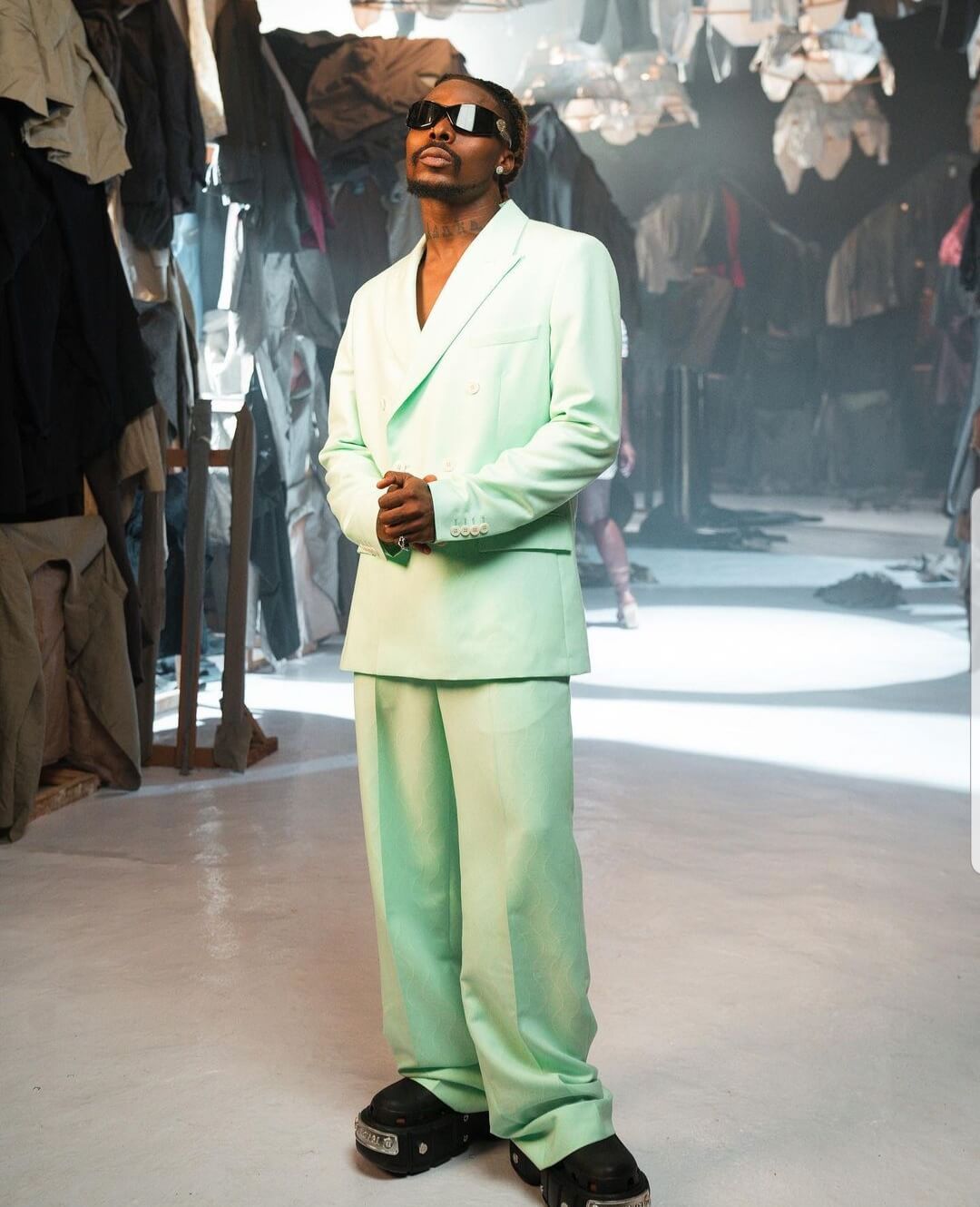 ---
This Gucci x Adidas Trefoil Jacket looks tailor-made for the rising star. Paired with a Gucci crystal cotton shirt, a Gucci bee tie, and mirror effect trousers just as the model has them on, it looks twice as nice on Asake. It takes someone with a great deal of swag and style to embody a look right off the runway or in a campaign, and Asake does so with ease.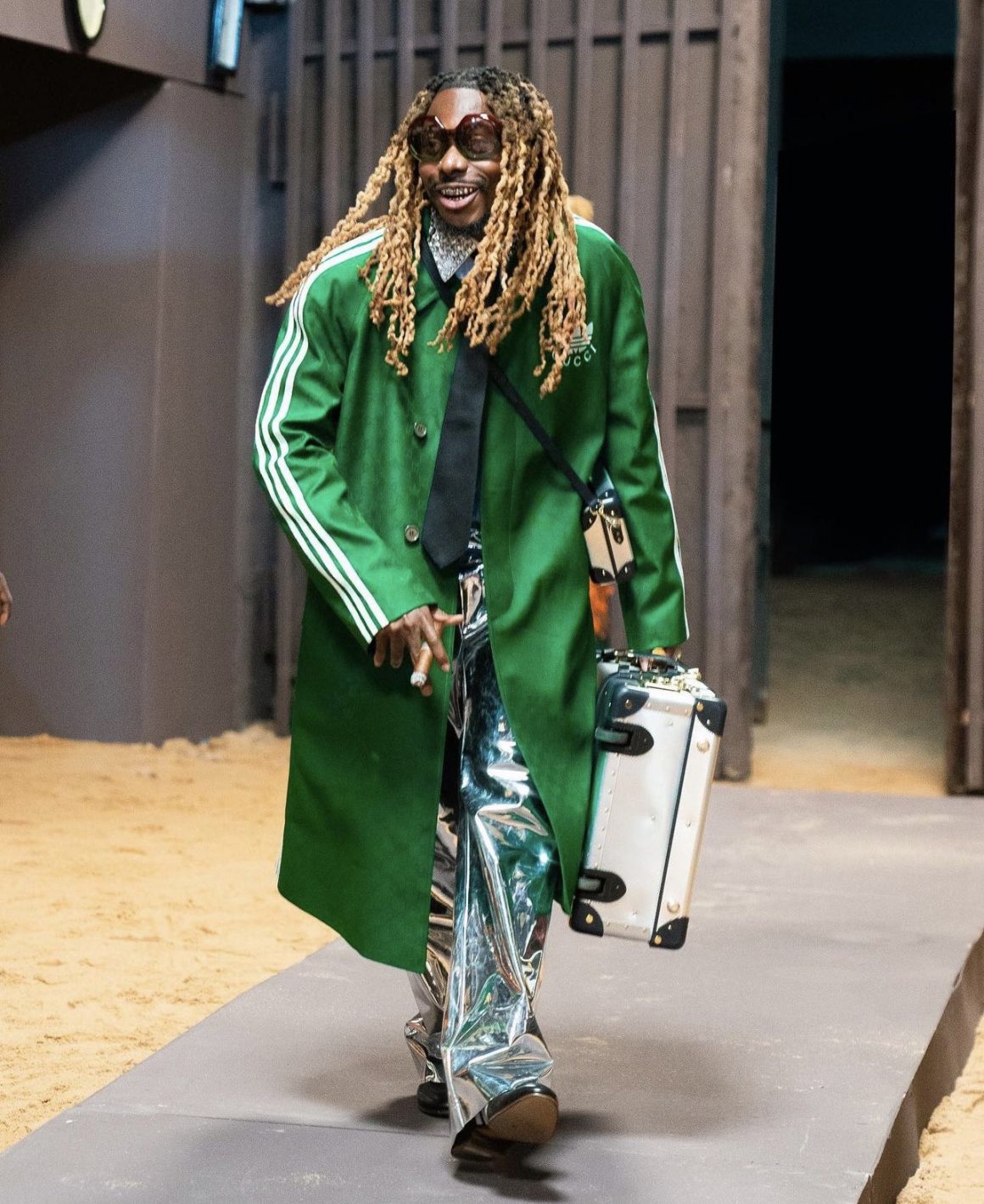 ---
The flared trouser suit is a strong fashion statement; they not only scream vintage but also take us back to when stars like James Brown and Elvis Presley were fashion icons in the entertainment industry. Asake not only embodies the look perfectly, but he also looks super dapper in his black flared pantsuit.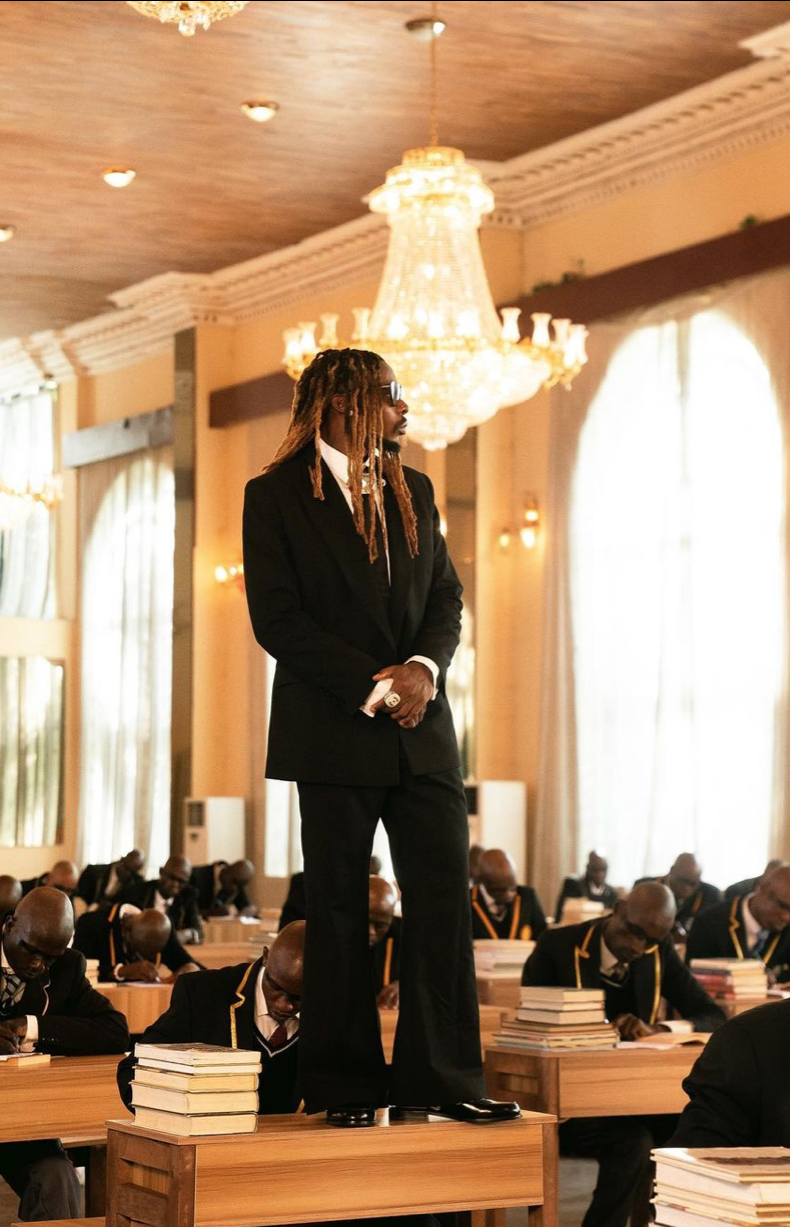 ---
2022 was the year when many designers showcased head-to-toe leather looks in their menswear collections, but most men will shy away from the wet-look ones for many reasons best known to them, but not Asake. Knowing well that he is stylish enough to own the look, he wears it boldly in his music video, "LOADED", and oh boy, it is by far one of our favourite Asake looks.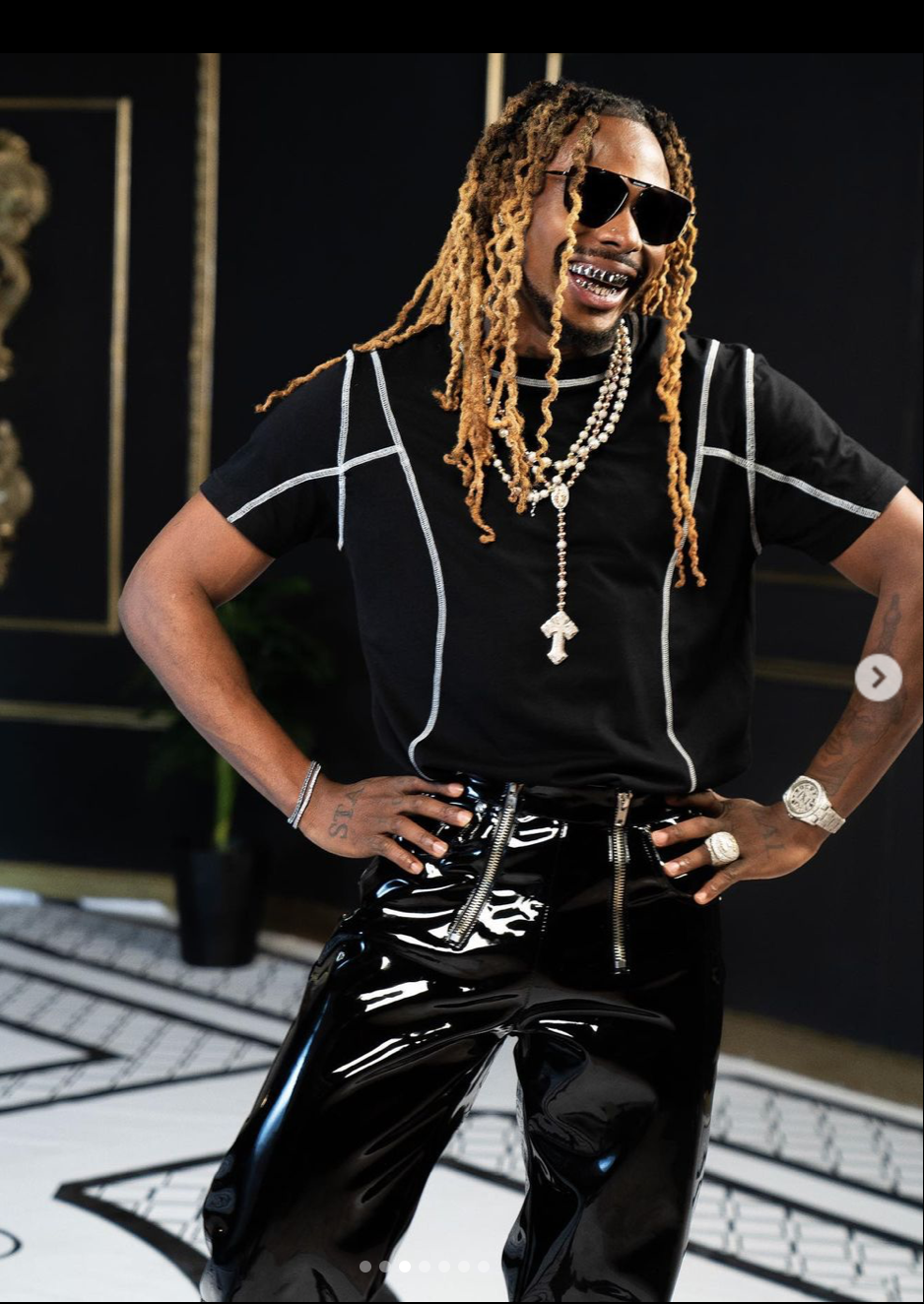 ---
If you ever doubted that Asake was on his way to becoming a style icon, this look would clear it up. We love how he styles this jean skirt as a top—it's creative and stylish. What's not to love about this fashion-forward look?