Breast cancer ranks as the second most common cancer among women. While it primarily affects women aged 50 and above, it can also strike younger women. Some women under 40 may believe they are not at risk, but statistics show that 7% of all cases occur in this age group. It's crucial for every woman to stay attuned to their body and any changes they experience because it tends to be more aggressive and spreads rapidly when it strikes at a younger age.
Although many breast cancer patients share common experiences, each person's journey is unique. In Nigeria, young women have confronted this formidable disease, yet there has been limited discussion about it. In honour of Breast Cancer Awareness Month in October, three exceptionally courageous young women, ranging in age from 26 to 40, have decided to share their personal breast cancer stories. Their stories emphasise the significance of both self-examinations and regular mammograms, highlighting that early detection played a pivotal role in their successful battles.
We hope that the narratives of these remarkable women will serve as an inspiration for more women to openly discuss their struggles with breast cancer. Moreover, we encourage women of all ages to prioritise regular screenings, recognising that early detection can make a profound difference in the fight against this disease.
---
ELIZABETH OPUTA (39)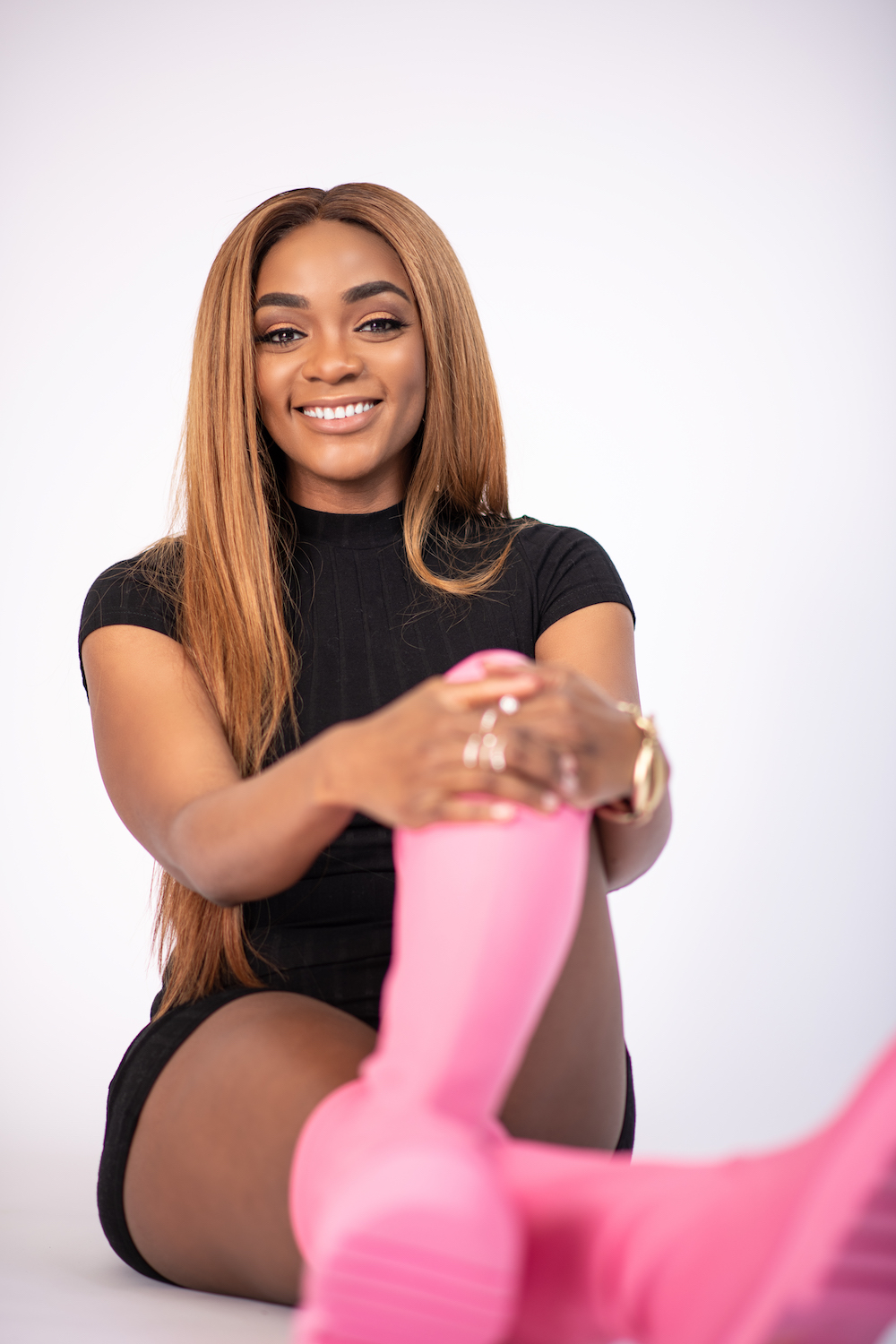 AGE DIAGNOSED – 28
Finding Out I Had Breast Cancer
I noticed a mass on my left side and went to the doctor to get it checked out. They ran an ultrasound, which revealed that there was a mass, but I was told it could be due to weight loss or increased caffeine intake. The doctors ruled out cancer initially because I was only in my early 20s at the time.
The doctor asked me to come back if anything changed. A few months later, I noticed bloody discharge coming from that area, and when I reported this to the doctor, she asked me to come in urgently. They ran a biopsy and mammogram and told me they would be in touch the very next day. I knew something might be wrong because she had already started discussing treatment options with me. I remained optimistic, believing that I couldn't possibly be the one to face such a diagnosis. However, when that call finally came, my world changed irrevocably.
My Cancer Diagnosis
I was diagnosed with DCIS (Ductal Carcinoma In Situ). After the initial surgery to remove the breast tissue, it was confirmed as Stage Zero, meaning the cancer had not spread to any other area of my body.
Thoughts and Feelings about My Cancer Diagnosis
The following weeks, months, and years seemed like a blur as I tried to accept this life-altering diagnosis. Initially, I held onto the hope of simply "getting past it," but I soon realised that this journey was not something I could simply leave behind. It became a part of me, shaping my perspective and challenging me to find strength within myself.
When faced with a terminal illness, it's natural to contemplate giving up at times. I grappled with my own mortality and questioned how I would navigate the remainder of my life. For a while, I kept my struggle hidden, trying to maintain a sense of normalcy. However, as time went on, I felt an overwhelming urge to share my experience.
My Treatment
My treatment involved a bilateral mastectomy. The cancer was spread through the ducts of one breast, which made it difficult to save the breast. I opted to have the other removed as a preventative measure. Because it was confirmed that the cancer did not spread, I did not have to do any radiation or chemotherapy. I opted for breast reconstruction and had about six surgeries and procedures. The timeline from the first surgery to recovery from the last took about a year. I have to go for checkups with my oncologist every five years and my surgeon every ten years.
Coping After Treatment
The end of treatment marked the beginning of a new chapter in my life, one filled with hope and a renewed sense of purpose. However, the journey did not end there. Coping with life after cancer required emotional healing and a reevaluation of my priorities. I learned to embrace self-care, seek support, and find solace in life's little joys. Though the road was challenging, it ultimately led me to discover the resilience within myself.
My Message for Other Women
Over the past decade, I have encountered incredible individuals who, like me, were grappling with hidden traumas. Witnessing their silent battles, I realised the importance of breaking the silence and fostering a sense of community.
To every woman who reads this and understands the pain that accompanies a cancer diagnosis, I want you to know that you are not alone. Life can be immensely difficult, and at some point, we all face challenges that force us to question our choices and even our existence. However, I implore you to recognise your own strength and embrace the journey. You have the power not only to endure but to thrive. By sharing my story, I hope to offer a glimmer of hope and inspiration to those struggling. Remember, you are strong enough to go through it and glow through it.
ENO ESSIEN (41)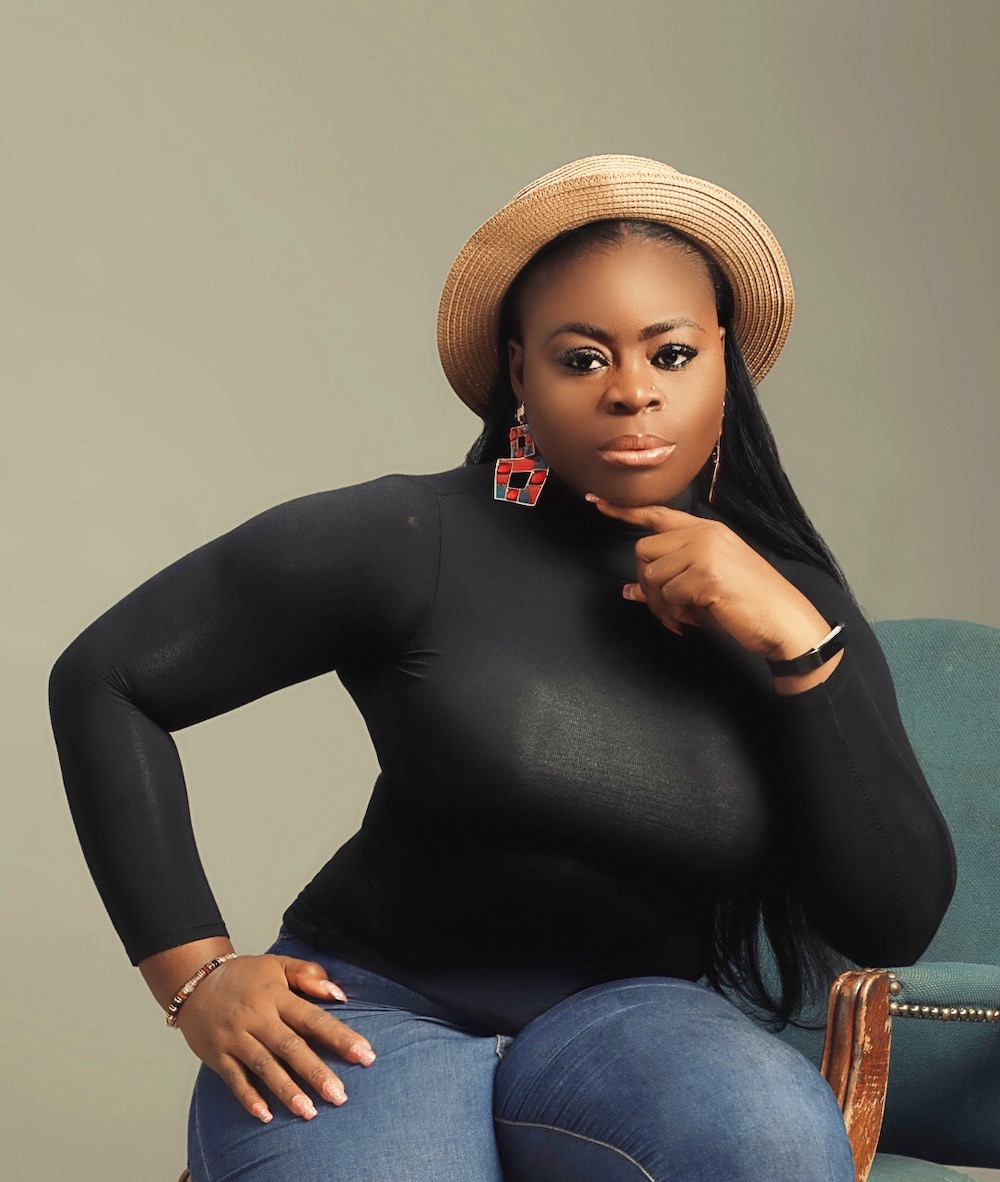 AGE DIAGNOSED – 31
Finding Out and Diagnosis
It was at a point where everything was going well: life, family, and business. In August 2012, I went on a work trip to Port Harcourt, and just as I lay in bed to sleep in my hotel room, my hand went straight to the lump in that breast. I checked the second breast, but there was nothing there. I immediately called my mom, a retired nurse; she just dismissed it and said it was nothing. Sometime later that year, I went on a holiday and felt the need to see a breast specialist. I was scheduled for a breast ultrasound, and while at it, they requested I do a biopsy, and at that point, I knew something was wrong. I called my mom again, who assured me everything was okay and encouraged me to return to Nigeria. I did nothing for four months and then spoke with a surgeon in Lagos, who encouraged me to come in for a biopsy, which I did in March of 2013. He took out the lump, and I felt greatly relieved, not knowing that it was the beginning of a horrible journey. The results came out two weeks later, and I was told I had breast cancer. This information completely shattered my family and I to pieces, but today, ten years later, I am completely healed, completely whole, with nothing missing, nothing broken, and thriving to the glory of God alone.
My Cancer Diagnosis
The sample was taken to two different laboratories in Lagos, and I received two different results. At that point, my family and I decided to seek medical care in England. I was received by the breast surgeon, oncologist, and breast care nurses, and a series of tests were conducted, including an MRI, breast scans, blood tests, and a mammogram, and it was concluded that I indeed had breast cancer.
Thoughts and Feelings About My Cancer Diagnosis
At the time I got the diagnosis, I didn't know people had survived cancer. It was such a scary moment. I had many anxious days and nights. I decided to use my faith and trust God. Throughout the process, I never googled anything about cancer, and I didn't discuss it with anyone either. The reason is that I wanted my heart and mind guarded. I didn't need any negativity. I instead searched my Bible for healing scriptures and fought the illness spiritually and medically. The breast care nurses were fantastic; I had the best family support.
My Treatment
My treatment included surgery: a lumpectomy, chemotherapy, radiotherapy, and tamoxifen, which I took every day for ten years.
Chemotherapy was horrible. I reacted so badly. I lost my hair, nails, and sense of taste, but I did not lose my joy.
I often say cancer makes me a happier person. I became intentional about living and doing so on my terms. The whole illness made me find my purpose and walk in my purpose.
Coping After Treatment
I am doing great. I am ten years cancer-free. The early years were a bit tough, but overall, I have done great and am trying as much as I can to live a normal life and fulfil my purpose.
I know people who fought this battle and are no longer here. I know people who fought and had a reoccurrence down the line years later, but I am here today completely healed, not because I am any better but because of God, who showed me mercy, and I am thankful to Him and acknowledge Him.
My Message for Others
Irrespective of the report you have received, whether a medical report or a financial report, I want you to know that if you hold on, everything will be okay.
If you get a cancer diagnosis, I encourage you to go to the hospital. When people get a diagnosis like this, they go everywhere except to the hospital, only to arrive late when things have escalated.
No matter how bad the situation is, don't give up. Be of good cheer.
I hope that my story inspires someone to live regardless of everything.
JOANNE AIPOH (28)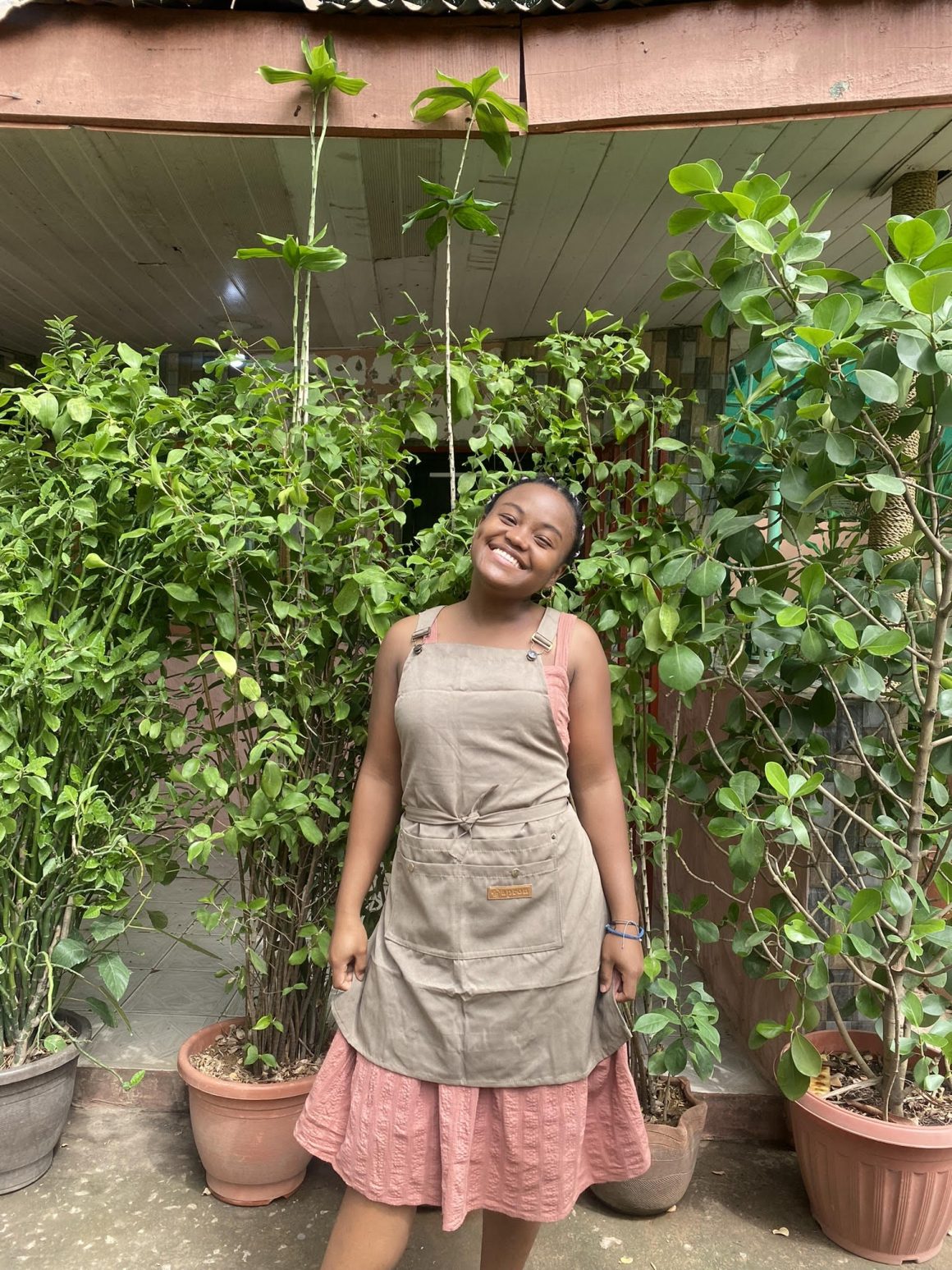 AGE DIAGNOSED – 26
Finding Out and Diagnosis
In July of 2021, I had a scare that changed the trajectory of my life. Before then, the thought of cancer was not something that troubled me, especially because it didn't run in my family. I never had a reason to be cautious about it or even to think about it, at least not at 26 years old. I had been feeling a lump in my breast, which I would have normally ignored. I tried to ignore it, but every time I checked it, I could feel it growing bigger, and that scared me. The fear grew daily until I was able to make an appointment to have an ultrasound done. I thought if it was nothing, then I would at least get peace of mind. The first laboratory I went to assured me that it was nothing but a cyst and that I was too young to get cancer, so I shouldn't worry too much about it. I wish I could say that it cleared all doubts in my mind, but there was this nagging feeling to get a second opinion. The doctor felt a need for concern and immediately scheduled me for a biopsy; that was the only way to know what was happening. After a few days of waiting anxiously, I got a diagnosis: Stage 3 Invasive Ductal Carcinoma. My whole world shook.
My Thoughts About My Diagnosis
I remember thinking how unfair it was that this was happening to me, and mentally, I couldn't process what that meant. The first thing was the fear that my life was about to end, but as much as my world was begging to get dark, I fought to stay positive. This wasn't the best time for me—not that there's a best time to get cancer—but I had just started working on a dream of mine to start a bakery cafe in Strobrie here in Abuja. Although we had been up and running for a while, it was still very much in the early stages and needed my full attention. I was worried that with my diagnosis, I would have to close it down while I got treatment, and it felt like everything I had been working for would be for nothing. The hardest part, I would say, was having to share the news with my family and friends. It was difficult to describe how I felt, but seeing their strength made me stronger, and slowly, I began getting ready to fight. A life that was so carefree and mundane became a series of doctor appointments and tests.
My Treatment
Because of the cancer stage, I was advised to start with chemotherapy to try to shrink the lump rather than go straight to surgery. It took about eight cycles of medication and six months before we had the go-ahead for a mastectomy surgery. The tumour had shrunk enough that they were optimistic that the surgery would get everything left. I had the surgery, and it took about a month to heal to ensure all the cancer was gone. The last course of treatment was radiotherapy for three months. I would say this was the most stressful because it was scheduled for every day of the week, although it didn't make me as weak as the chemo did. It was a very long year of treatment, but at every step, there was someone to hold my hand and make sure that I was okay.
How I Coped
I took that year as a sign to slow down and appreciate the little things and moments in my life, using the time to get my bearings spiritually and get closer to my true self. Thankfully, I had the most supportive people around me; it never felt like I was battling alone. I had people tell me how proud they were of me for fighting so strongly and proudly, and I knew that no matter what happened, things would never be the same in my life. During that year, I met a lot of people who were also going through a similar battle, no matter how different their diagnosis and there was always a sense of solidarity with them, giving me words of encouragement that everything would work out fine no matter how scary it all seemed, and I kept my faith.
Life After Treatment
It wasn't until April 2022 that I was finally done with treatment, and I got so clear that I began to feel the weight of it all slowly lift, and it was time to get back to real life. It's been two years now, and it still all feels like a scary dream that I woke up from. I have since gone back to running my small business and putting my all into it, but it's different now because I have learned to take each day as the blessing it is.