The prestigious Igbobi College was established by the Methodist and Anglican Churches in 1932 in the Yaba suburbs of Lagos, Nigeria.
Ninety years later, it still stands tall on its original site, with most original buildings intact.
It is one of the oldest legacy colleges in Nigeria and has been the alma mater of many prominent Nigerians. At the recent gala to celebrate this milestone, the THISDAY Style team had the opportunity to speak to some of the ex-students. The likes of Jide Coker who is currently a Board of Governors member, Folusho Phillips the Chairman, with other members like Femi Banwo, Yomi Badejo-Okunsanya, Seni Adio chairman of the 90th anniversary and more running run the school. They were very excited to relive some of their memories from their days as students, and they also shared their plans on how to keep giving back to the school to ensure it maintained its status.
Quotes from speeches at the Igbobi College 90th Anniversary Dinner.
Prof. Yomi Osinbajo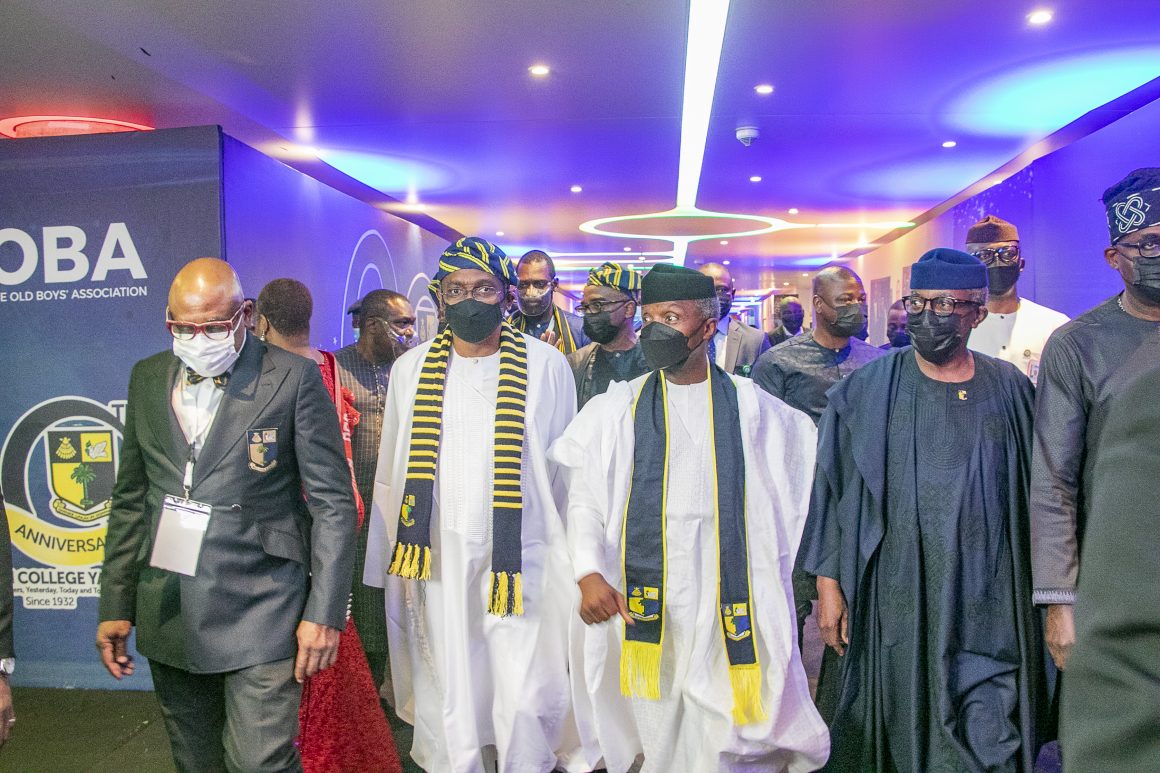 "Most of us here old boys, owe a lot to who we are, our personalities, our values and our world view to our time at Igbobi College.''
"It was in Igbobi that I realised that I had a strength in the Arts, it was also there that I realized that I could never be a sprinter.''
"Igbobi placed a value on academic, sports and literary achievements. You were called on stage to receive your prize during the assembly, so you were recognized. But on the same stage, you could be publicly whipped for extreme bad behaviour, so reward and punishment were on that same stage and so it taught you very quickly the difference between good and evil."
"Igbobi celebrated orderliness, honesty and self-denial. Anyone caught stealing became an outcast. there was just no excuse. There was also no special treatment. It didn't matter whether you were from a wealthy or a prominent family or the son of a driver. The khaki that we wore was essentially a leveler. What was admired and celebrated was high achievement and exemplary character. And it shaped our world view. Money was not just important, excessive display of wealth was discouraged but character and achievement was always celebrated."
"To maintain such high value, solid teachers of character were required, and these teachers were not impressed with anything but performance and good behaviour."
Hon Femi Gbajabiamila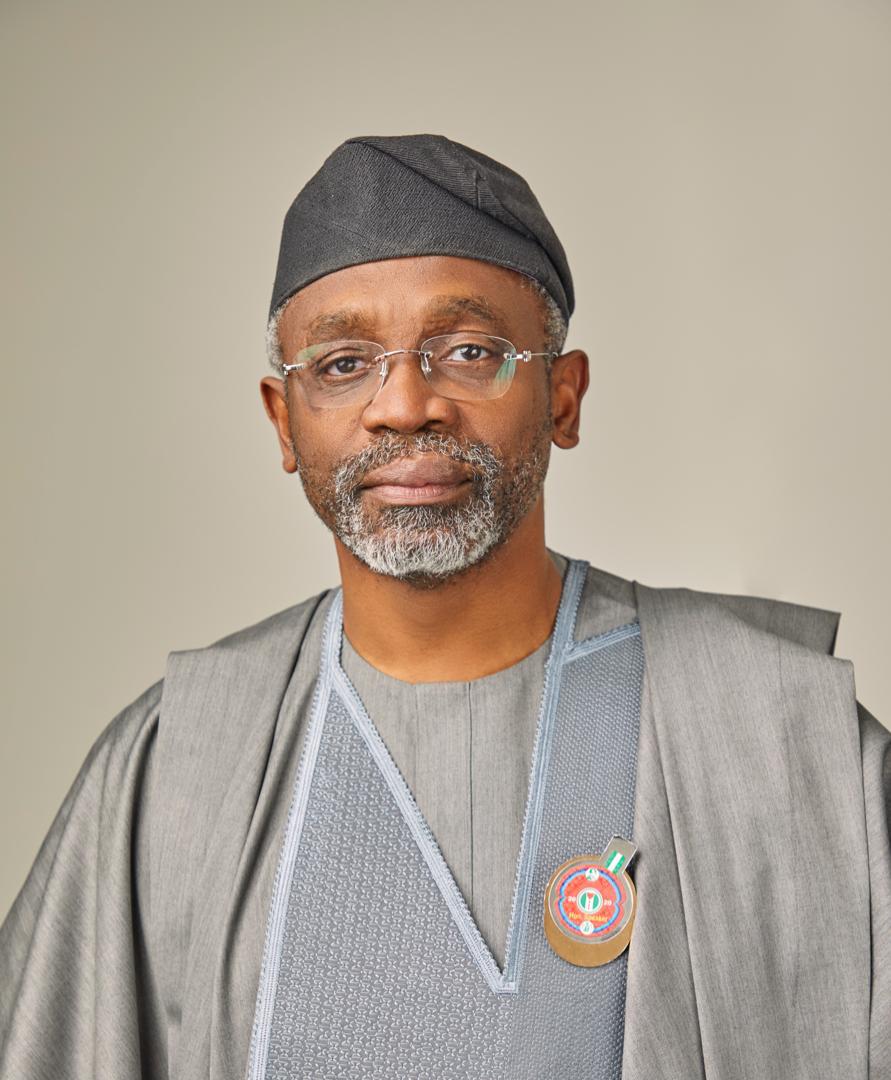 "I'm glad to be here today, particularly when I walked in and looked around to see so many people and faces that never got the chance to attend Igbobi College. They are all gathered here tonight, I saw them, perhaps their one-time opportunity to hang with Nobility."
"This is one school that I cherish and I'm super happy to be a part of the school"
"In Igbobi I had the opportunity to meet a potpourri of different types of people."
"We are here for fundraising. We are here to raise funds for the school, and I want to trust that even our guest who were not part of the school will join us in promoting the college and promoting education."
"The old students association has been involved in various development of the college through class sets and branches by donating items required by the college. For example the old students that left the college in December 1951, 70years ago last year December donated complete set of musical instrument as required by the music department to the college on December 22nd 2021 to commemorate the anniversary of leaving the college 70 years ago."
Otunba Subomi Balogun, CON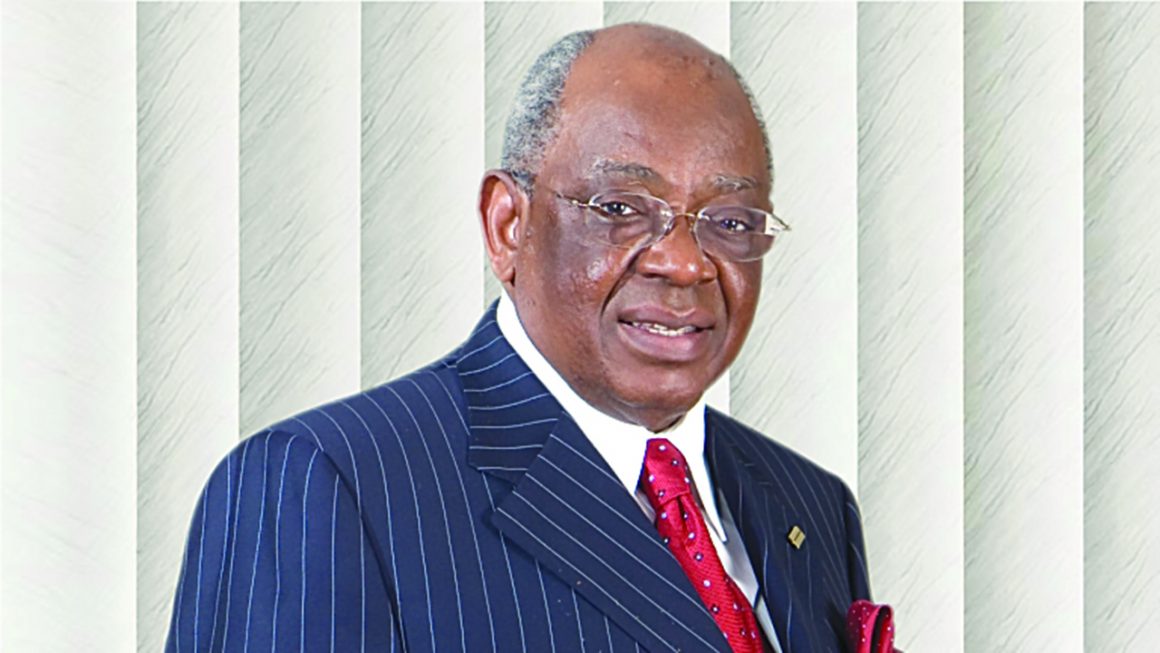 "Whenever you are looking for a Noble Nigerian, look for an Igbobian."
Chief Chris Ogunbanjo CON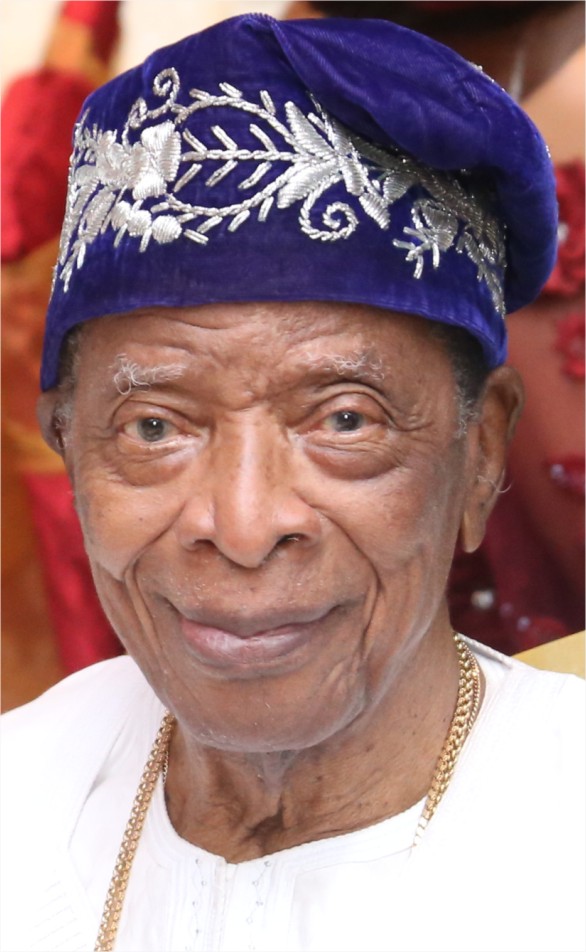 "Reminiscing about the distinction of his tutors at Igbobi College stated that he: "had Mr. Esubiyi as [his] English Teacher and Mr. Ogunlesi as [his] Geography Teacher".
Speaking with some of the Old Boys……….
What pertinent role have the old students played in ensuring the standard of the college they left behind remains so till today?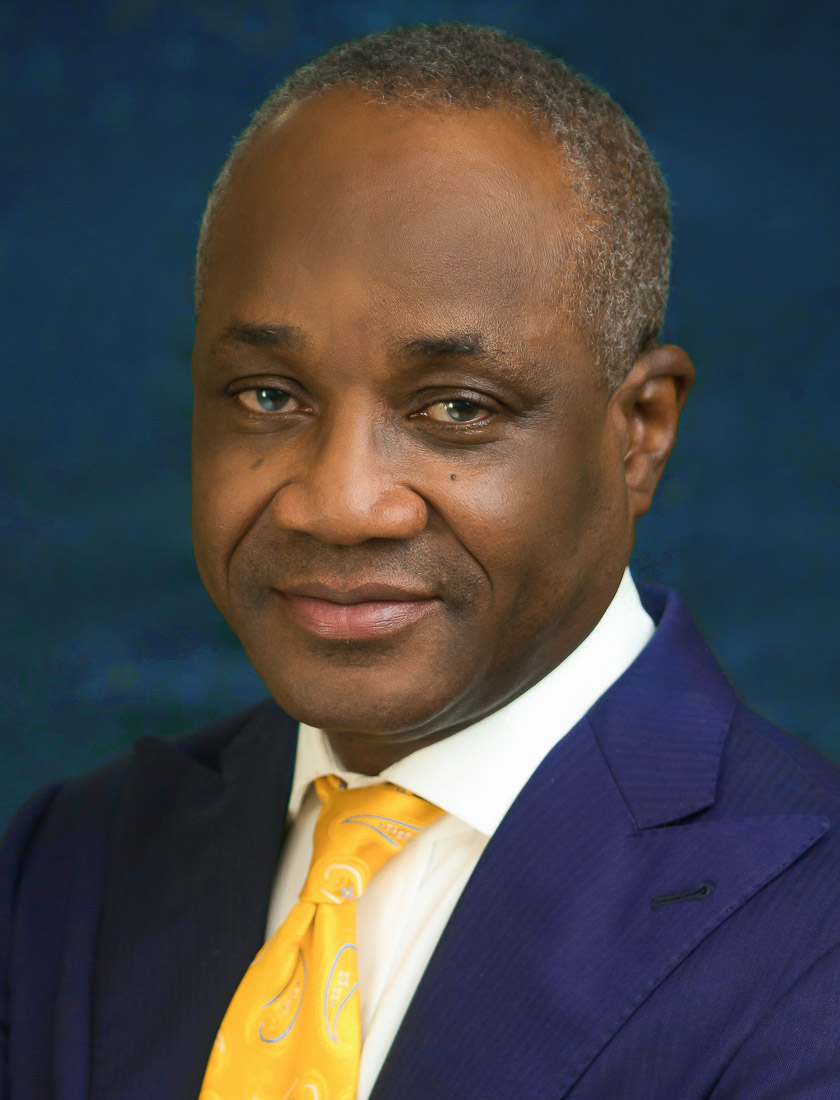 Femi Olubanwo– After working assiduously to gain the trust and confidence of the proprietor missions that all we seek is the development of the school and not ownership, we have spent a tremendous amount of money to renovate, rehabilitate and rebuild physical infrastructure in the School following the dilapidation that set in during the 30 years government control of the school. But since school is ultimately about learning, and learning is judged by academic performance in this clime, our priority in more recent years has shifted to improving the quality of teaching and learning by various intervention programs introduced and or paid for by the old boys. These include an Educational Quality Management system introduced about 3 years ago, which has produced outstanding results for the entire 2021 graduating class in the recent WAEC Exams. So, the school is in fairly good shape with physical infrastructure although we still seek to do much more; and is in a good place academically, which we intend to sustain and improve upon in the years to come.
Do you recall any particular fond memory of your days at Igbobi college?

Jide Coker – Hmmmm…can you really say there were fondest moments? Igbobi College's fondest moments was the memory and fact of being part of a strong institution that moulded me into what I am today with childhood friends I still see on a weekly basis. The other moments were moulding moments and those were not fond moments at all. As the VP said things eg his near fight were for flimsy reasons. My first day in ICY from corona school vi (was classified as an àjé butter), a senior prefect jumped in from of me and told me to start picking up paper in the gutter. At first I refused ( in ICY slang it was called Mòló) then I got the hottest slap…Guess what?..I did the chore whilst crying at the same time…then I asked myself…can I survive till form 5?
How did Igbobi College shape you to become the man you are today?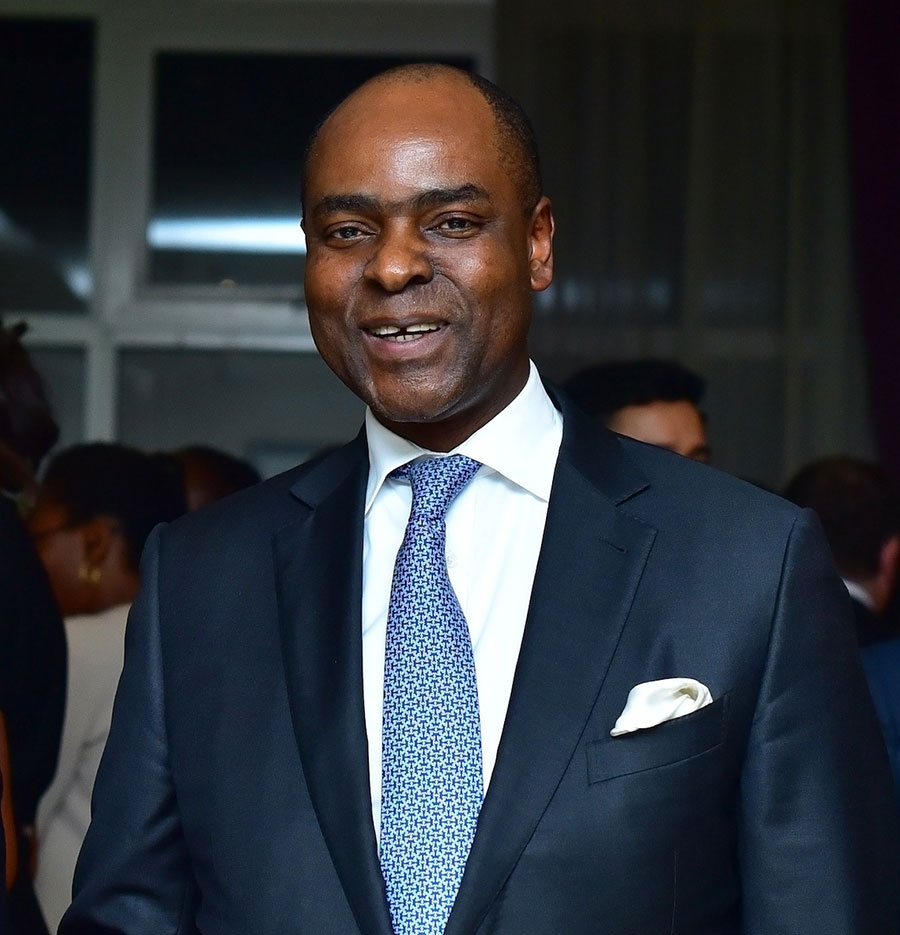 Bolaji Balogun-It equipped me for life and emphasized loyalty, integrity and leadership.
Who was your favourite teacher in lgbogbi college and why?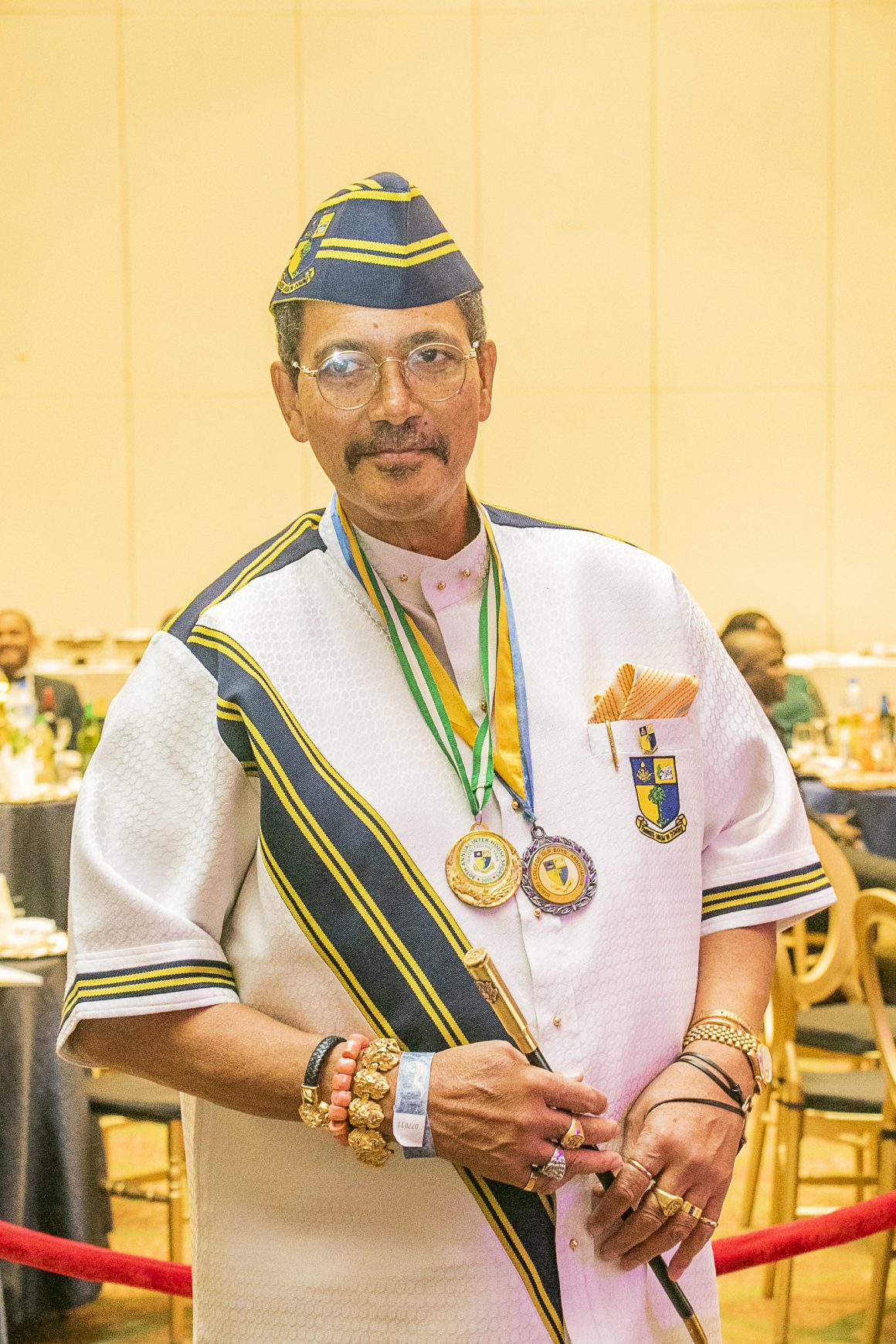 Oscar Ibru- My favorite teacher was Mr Adewusi. He was in charge of plays and production and I acted in the play 'Sango' under his directorship. He was a very nice and a complete gentleman.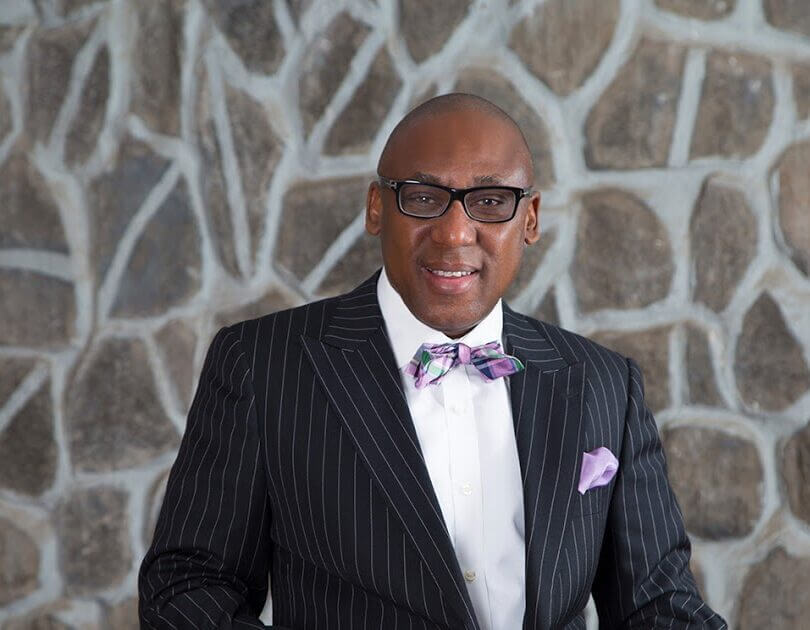 What character trait do you have that you know Igbobi college instilled in you?
Yomi Badejo-Okunsanya- There are quite a number of things Igbobi College instilled in me principal amongst which is nobility.
This nobility can be translated into self confidence and an awareness of your educational pedigree and heritage.
There is a consistent consciousness of who you are, what you represent and what is expected of you. This is what many non-Igbobians mistake as pride. Far from it.
Rather, Igbobians are just immensely proud of what the college has turned them into.Ce ce ce ce!
Who was your favourite teacher at lgbogbi College and why?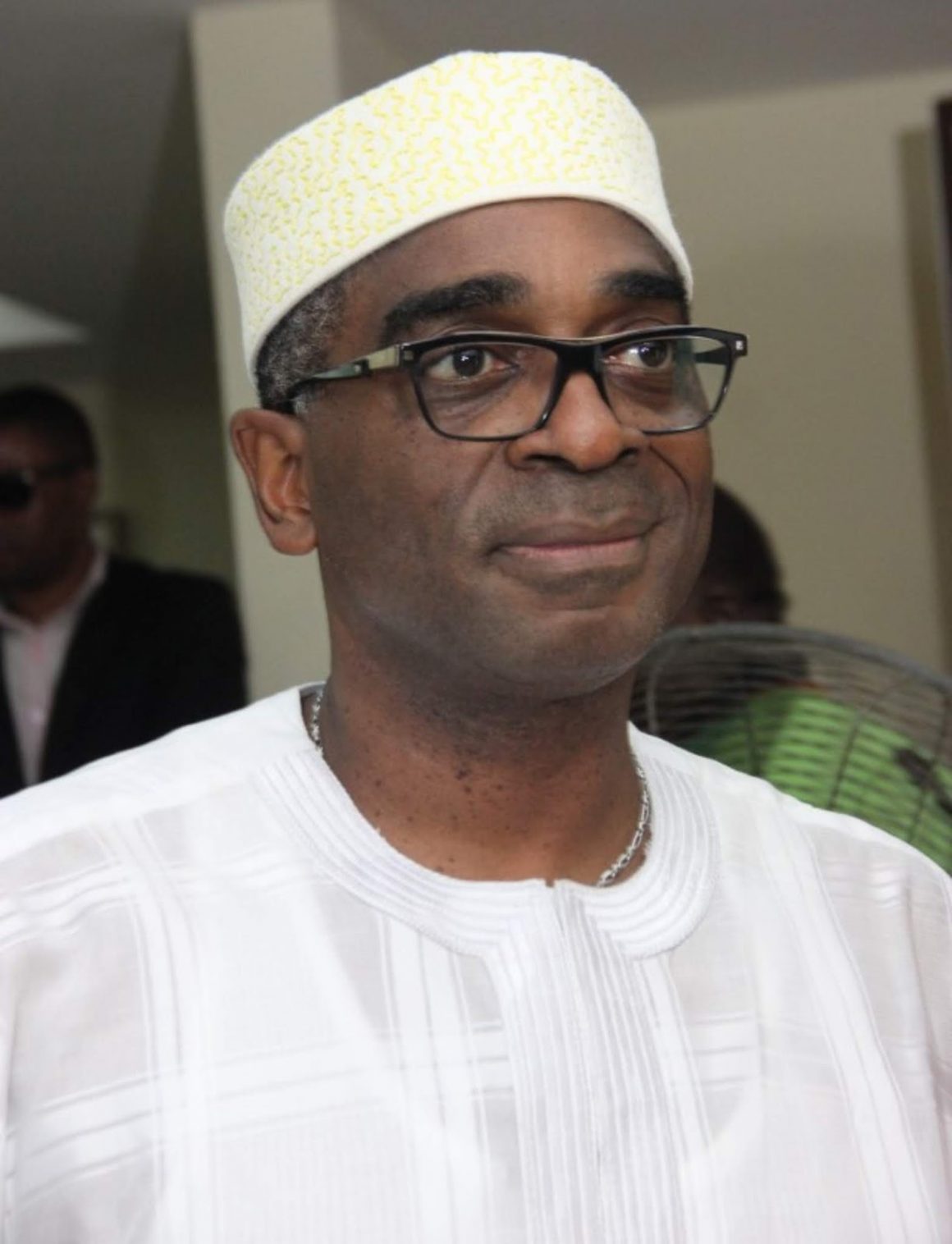 Olusegun Awolowo– I remember our Mathematics teacher Mr. Okembe who is now late, may his soul RIP. He was a very patient teacher who appreciated that students often find Mathematics difficult. He spent a lot of time making sure we understood the fundamentals of Mathematics. He was gentle but firm. When I changed school later with another teacher maths became my worst subject.
What pertinent role have the old students played in ensuring the standard of the college they left behind remains so till today?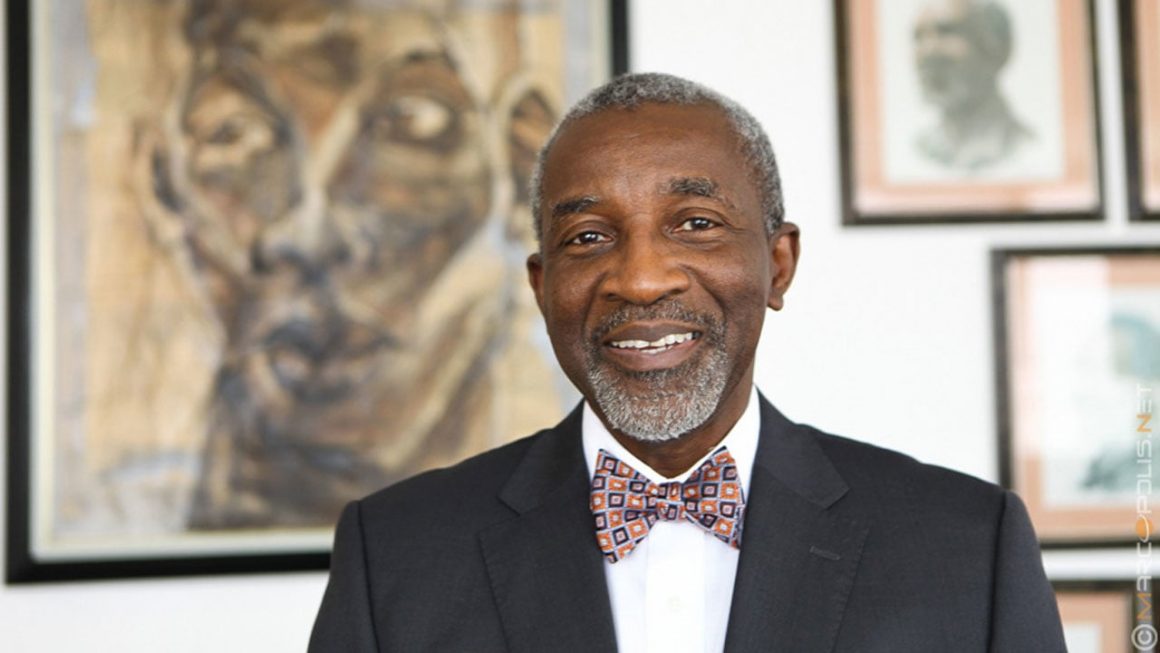 Foluso Philips– Role of Old Boys in restoring Igbobi College
I can identify three areas in which the Old Boys of Igbobi College have made great contributions in trying to restore the school to its former glory.
The first has to do with Infrastructure. When ICY was handed back to the Missions through the persistent intervention and engagement of the Old Boys with the Lagos State Government, the school was in an extremely deplorable condition. It had been treated as another facility of government, with little care or concern. Dormitories had been converted into offices and the School's Chapel was in a terrible state of disrepair. What was more painful was that the Government insisted that students enrolled under the government scheme were not to be charged fees until they passed out, creating an extra burden for the school, with very little left to fix things.
Our buildings, especially because we are a boarding school had become part of our heritage as you would those of Eton College that have stood from one generation to another.
So, the Old Boys got together and funded the production of an Infrastructure Masterplan for the school, which has become the bible of all infrastructure development Projects going on in the school today. The strategy was to refurbish rather than knock down and rebuild to maintain the "feel" of a school that sits on 16 hectares of Land in the middle of Lagos. (Lagos State had taken 16 hectares).
Old boys have spent N800m to date in constructing or repairing drainage, internal roads, buildings, water, electricity, dining room, the chapel, classroom rehabilitation, science laboratories, ICT facilities, and staff quarters – all of which were in bad shape.
The second intervention focused on the quality of education. About four years ago, ICOBA Europe funded the production of an Education Masterplan to focus on the educational aspects of the school where the target was our teachers. Under the supervision of a notable education consultant, the school started to implement this voluminous Education Quality Masterplan (EQM), which has also become the bible of the school on all educational development issues in the school. This includes teaching style and the development and training of teachers.
This program has resulted in a very notable improvement in the quality of teaching in the school, which is now being reflected in the performance of our students, who had remarkably impressive results in the recent WAEC exams. Consistency in such good performance is what we now want to achieve, and we wait patiently for that to happen.
The third aspect of intervention has been the personal participation of old boys in the lives of the students. Different sets sponsor annual debates, annual essay competitions, sports prizes in athletics and soccer, mentoring, counselling and talk sessions. Every graduating set of students at their valedictory service are made to affirm their loyalty to the Igbobi Creed and thereafter are formally inducted into ICOBA by being given the traditional ICOBA "aso oke" to sew their first ICOBA cap. Old Boys also Reaffirm their loyalty every year during the annual Founder's Day Thanksgiving service.
Old Boys maintain a physical presence by holding their regular set meetings in the school premises to keep an eye on the boys through interaction and show students what it truly means to be an Igbobian, even after leaving school.
Going forward, the Old Boys have prepared costed plans to:
1. Build a digital innovation center – a Tech hub, that will serve the Fintech and digital community in the Yaba area including the Igbobi boys
2. A sports complex for the school, to which other schools will have access.
3. Renovate and expand our boarding facilities – our dormitories, dining room, the buildings which have been there for over 70 years, as we try to maintain the tradition of Eton and other Timeless schools
4. Upgrade our classrooms, even as they remain in the old traditional exterior structures but need to be transformed internally and equipped accordingly
5. Put in place a maintenance structure and system, which will ensure that these investments are protected and even enhanced continuously.
All these are driving our bid for a N1bn Endowment Fund and the focus of ICOBA in restoring the school to its former glory …and more.
What fond memories do you have of Igbobi College?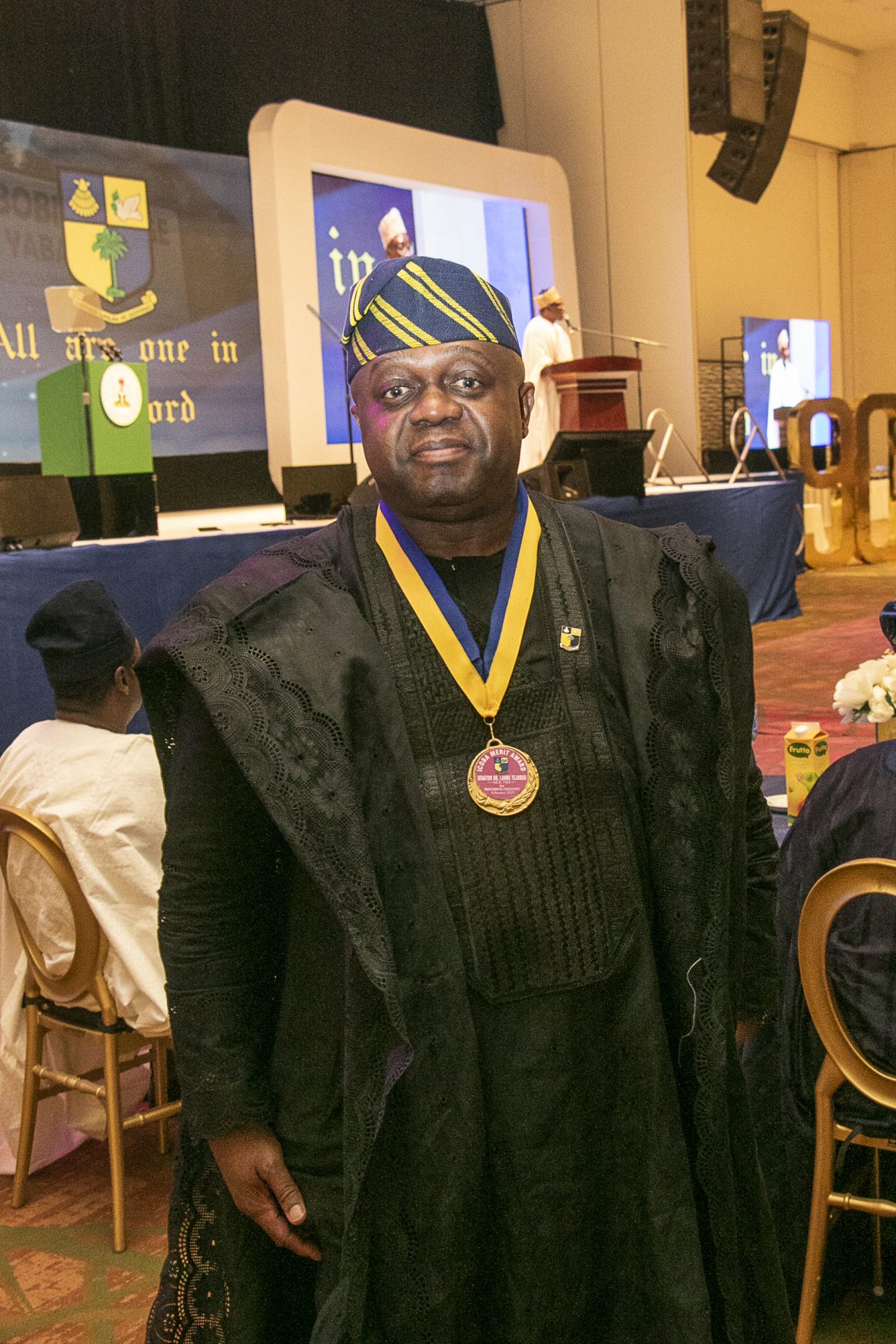 Lanre Tejuoso– Topmost in my Igbobi college memoirs is the period I was receiving some bullying from more physically advantageous schoolmates. I cried home a few times and my father kept on telling me to go defend myself and never yielded to my request to follow me to report to the school principal. I was forced to go develop my boxing skills and the rest is history. I became the potential bully that could not be touched.
The "Aje butter" became the "Aje kpako " in the end.
What pertinent roles have the old students played in ensuring the high standard of the college they left behind remains so till today?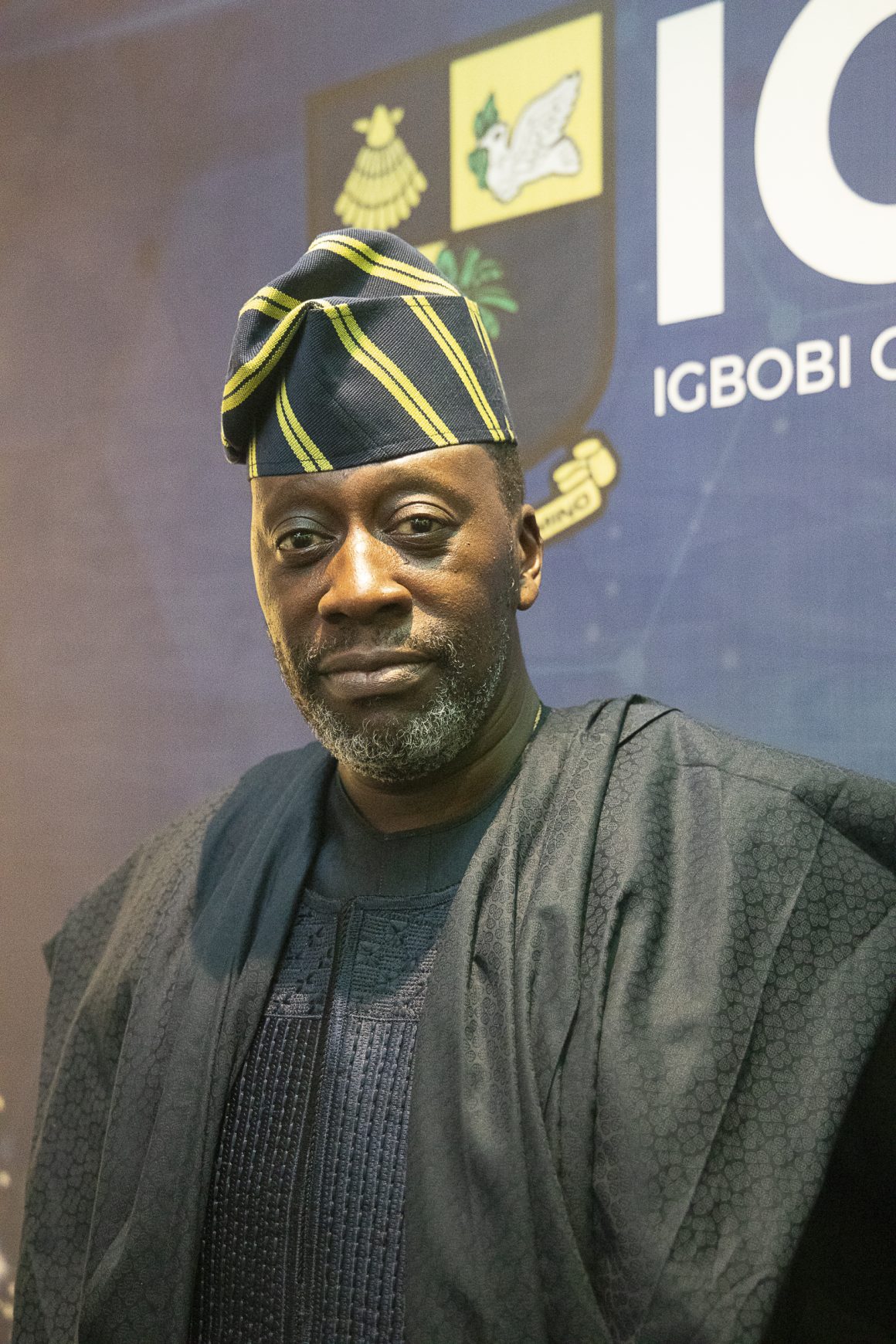 Seni Adio –Old boys have played numerous roles. In addition to obvious of providing funds to endow projects, they have given their time to mentor students. Notably, some have taught as adjunct faculty. Old boys also endowed and donated a revamped curriculum to make both the content and methods of teaching contemporary and fit for a dynamic learning environment. We still have a long way to go to recapture the preeminence Igbobi College strives for and to sustain the same for another 90 and many more years."
What fond memories do you have of Igbobi College?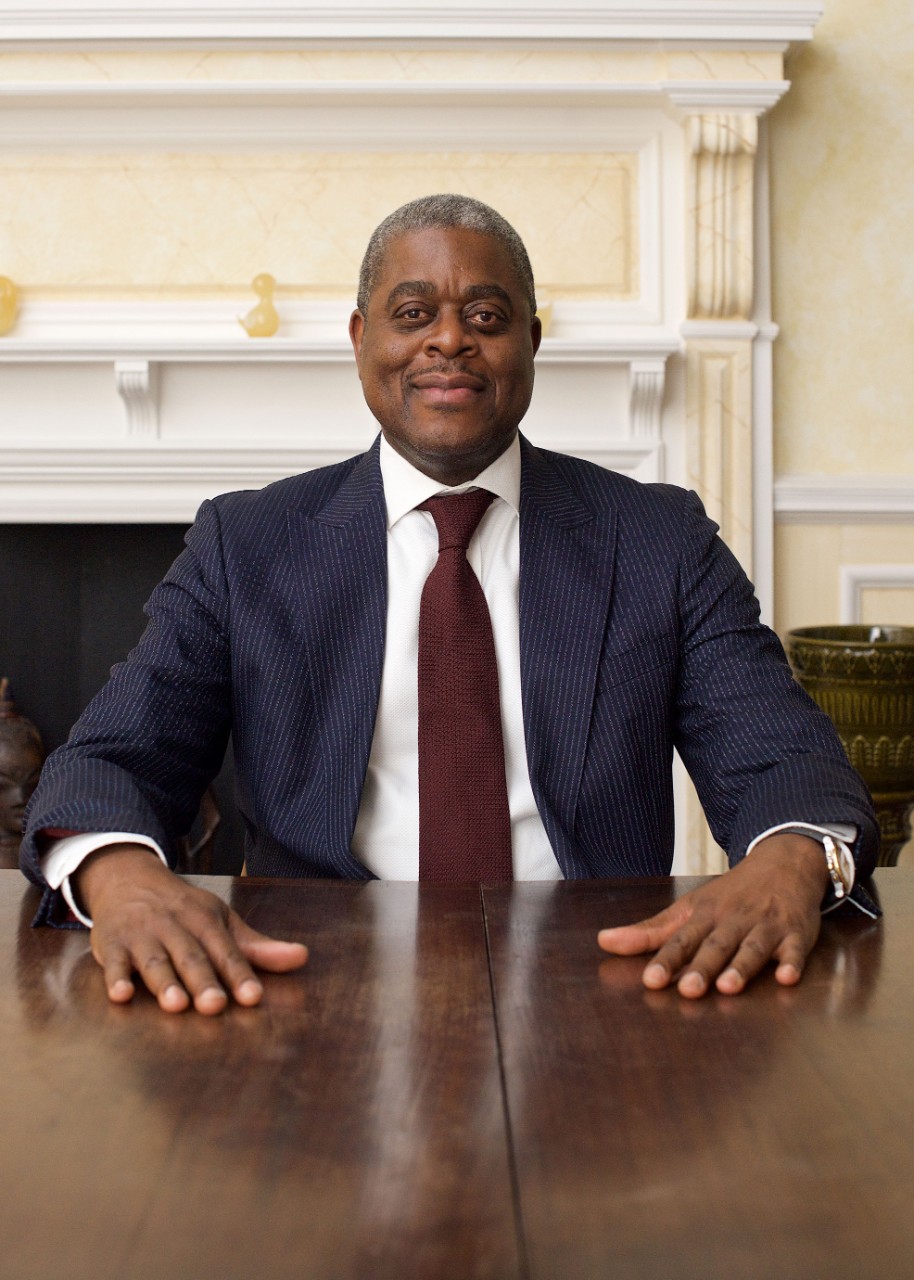 Abimbola Ogunbanjo- Every student at Igbobi College was innately a rascal in their own little way and so I would categorise my memories more as life experiences than fond.
I learnt not to start trouble if you weren't ready to physically or verbally defend yourself. I learnt how to be independent, when the driver doesn't pick you up after school and you have to make your way from Yaba to Apapa all on your own by way of public transportation as an 11year old. I learnt to be compassionate, seeing your classmate get caned for an offence you both committed but he got caught and you have to console him. I learnt to share food with friends who were not as financially buoyant as I was fortunate to be. I learnt that when you work hard you are commended by your tutors and family and rewarded with goodies. Finally I Iearnt team spirit through my sporting activities from which you were taught to go above and beyond what is required to help your colleagues.
Who was your favourite teacher at Igbobi College?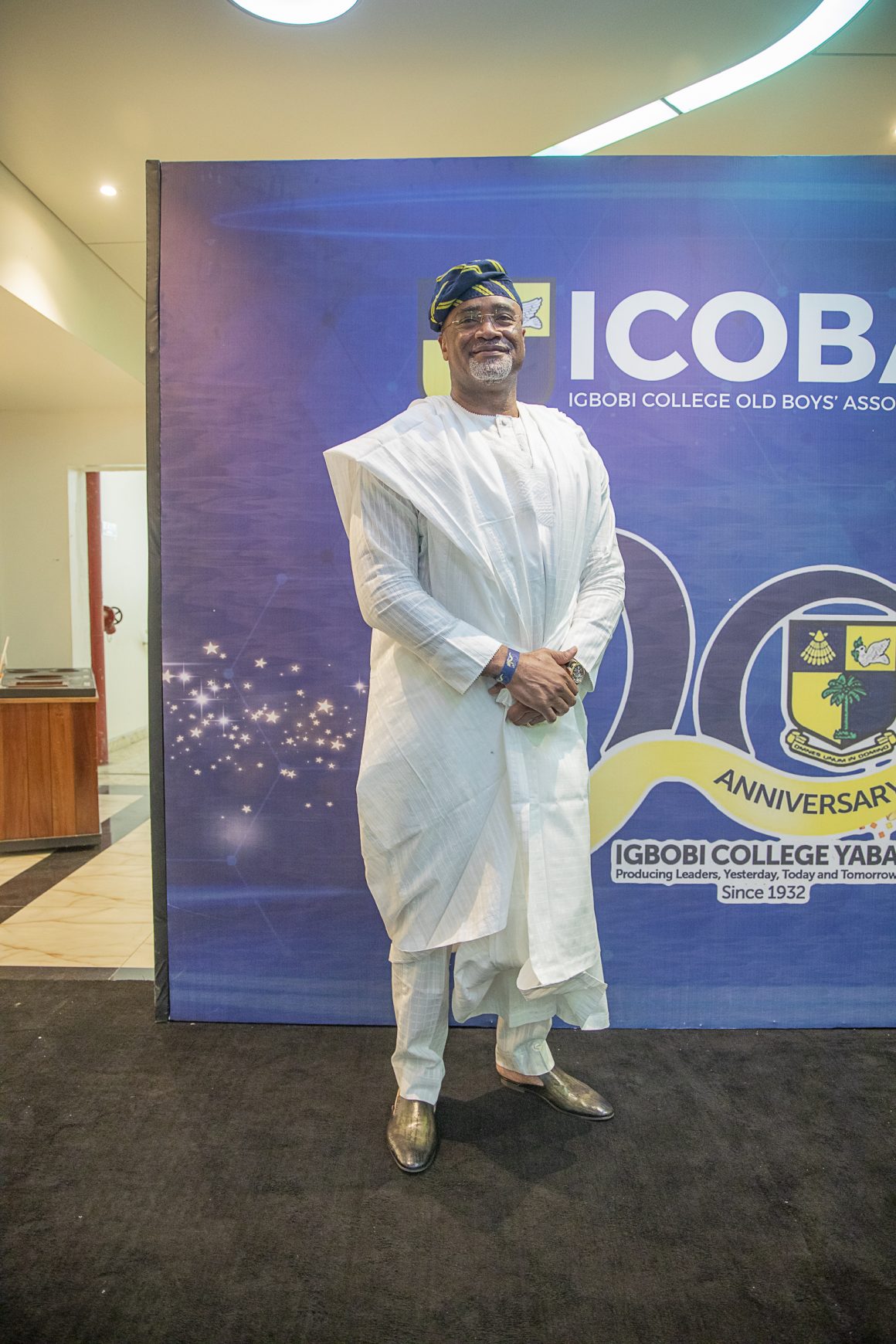 Pastor Paul Adefarasin- My favourite teacher at Igbobi College was Mrs. Aluko.
My admiration for her was not only because she was exceptionally brilliant but also because she had the most impeccable way of effectively communicating her thoughts to her wards. She was well versed as a teacher and her vast repository of knowledge about particular subjects simply reflected her remarkable intelligence quotient. She raised the bar for me as a young Igbobian and seeing the same exemplary brilliance in her biological children took the bar a notch higher. It left an indelible impression on me. More so, her husband and herself, together with their children, represented a strong family friendship with the Adefarasins that pre-dated and superseded my Igbobi days.