Timi Sylva Looks Ahead…
Timipre Sylva is a seasoned politician with over 30 years of experience in Nigerian politics. He has served under several dispensations over the years in various capacity as a former governor of Bayelsa State and now currently Minister of Petroleum Resources. In this role, the honorable Minister is making big strides in the industry with the new Petroleum Industry Act. Sylva speaks to Funke Babs-Kufeji and Konye Chelsea Nwabogor about his political career thus far and his efforts which is changing the face of the petroleum industry in Nigeria.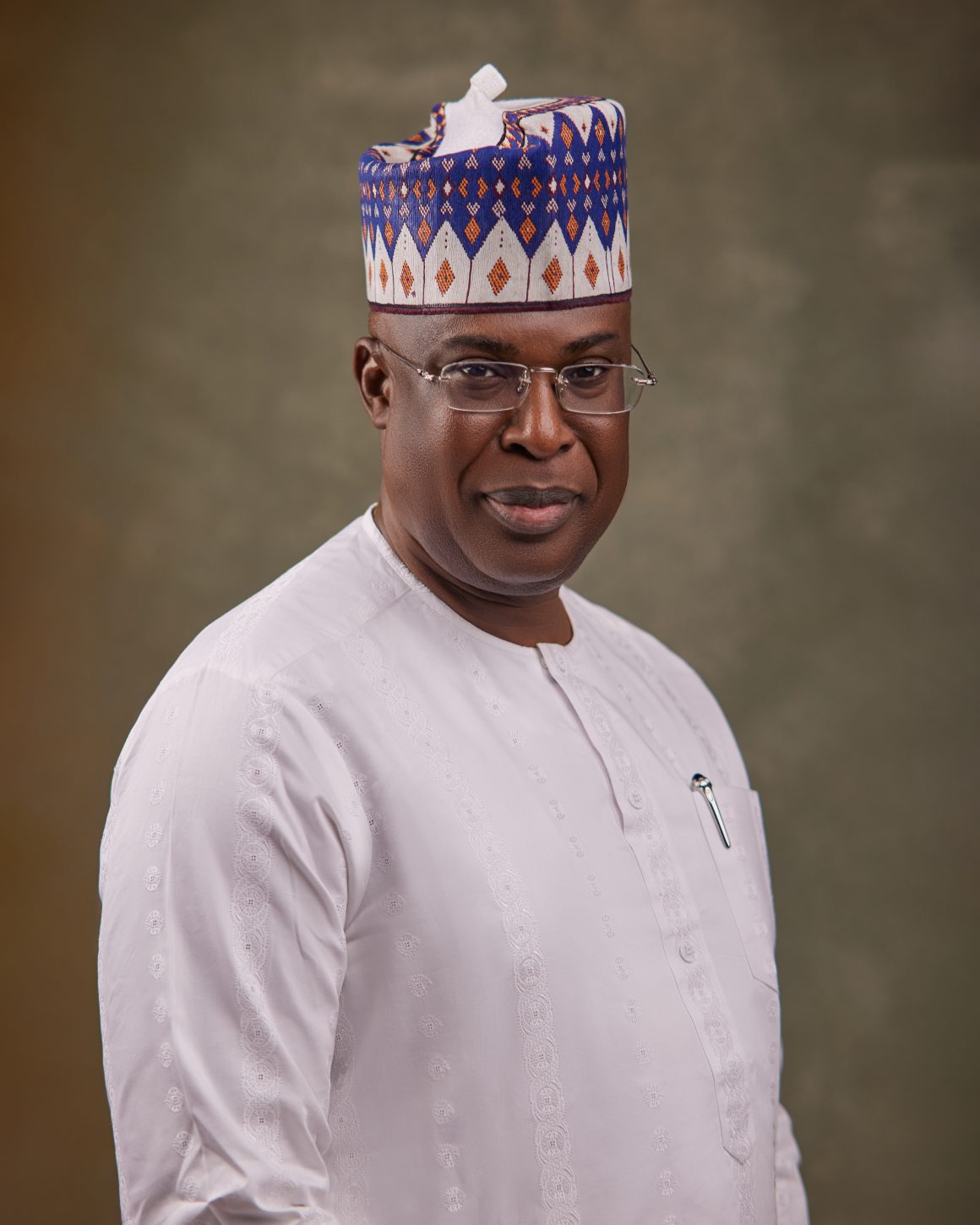 With all the academic success you have achieved, graduating top of your class and department valedictorian, why did you decide to go into politics?
Very early in life, I wanted to be in a position where I would make a difference in the lives of my people. There was a lot of poverty, a lot of unemployment and more. I wanted to be empowered enough to help them.
Initially, growing up, I thought I will become a writer so I could at least tell the Nigerian story and also influence public opinion through my writing. But as I grew up, I found out that I was more effective in active politics which for me, was a better position to actively support and help my people. So, I ran for the office of the House of Assembly in 1991 and won. I was about 26years old when I was inaugurated into the House in 1992 and since then, I have been pretty much been around the corridors of politics.
Like others before you, after their tenure as Governors, most politicians move on to become Senators or Ministers. Why is this always the case most times?
I left governorship under very difficult circumstances, so, it wasn't as if it didn't occur to me to abandon politics. I felt I was very unfairly treated by the powers that be at the time and of course, naturally, it occurred to me to question myself what business I have in this politics where there is no justice. Then something occurred to me on my 50th birthday. I think that's how I settled the situation with myself. I came to the conclusion that I had gone halfway in my life being in politics. If I was going to live to 100 years or even 70, I didn't have much formative years left. So, if I left politics to start a new career, I will not have enough time to mature the career. It was then I decided to stay on and continue to make a difference.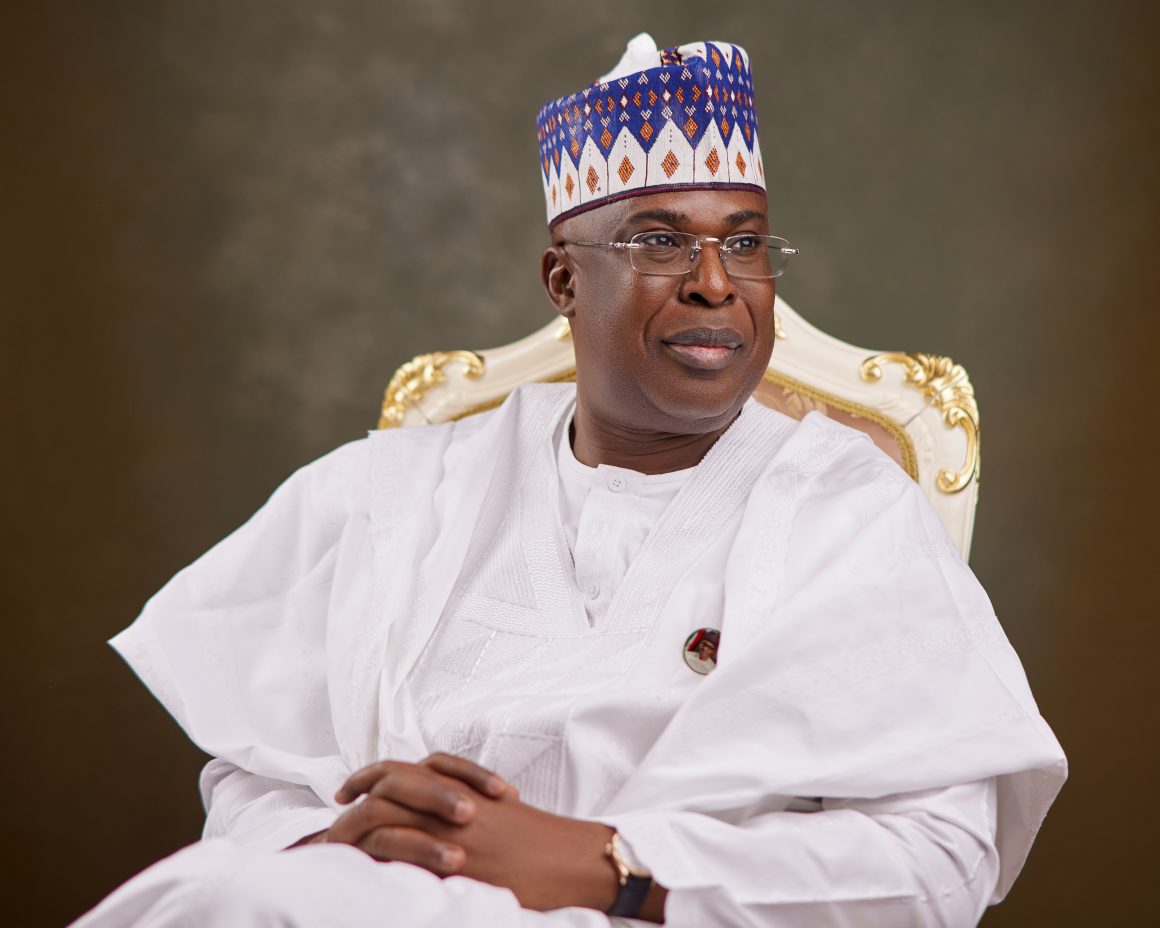 You went into politics at 26. What was the progression of your political career before you became Governor?
I went into to politics earlier than that, but I was 26 when I started running for political positions. I am a quintessential grassroot politician. I started at the grassroot, mobilizing for my political party. In fact, in my second year in university, I was a youth wing politician. Later, I joined the National Republic Convention (NRC) at the ward level. I started mobilizing at the grassroot level, supporting people to be councillors, I myself ran for the House of Assembly elections and won. After serving in the House of Assembly, I started supporting others to run for Chairmanship elections and then of course when the ban of politics was lifted, I started supporting governorship candidates. So, I was part of all the political dispensations from Shagari's time.
When Ada George became Governor of Rivers State, I was in H.O.A at the time and I was actively in support of Ada George because then Bayelsa was part of River state. When that dispensation ended, I went into business, trying to find my feet but politics always came calling. Every time there was some political activity needing my attention, even when I wasn't willing, they always somehow dragged me in.
At some point, my wife was not very happy with my politics and she made me promise that I will leave politics and I did make the promise. But then, she couldn't help but notice when people came to drag me back to it again. It wasn't really my fault and she knew that. So, I went back into politics and of course, I was supporting others until Alamieyeseigha became Governor in 1999. I was made his political adviser, a position I resigned a few years after. I then moved to Abuja and Dr Daukoru became Minister of Petroleum and invited me to become his special assistant as Minister of Petroleum.
After that role, I ran for the governorship of Bayelsa State and won. I stayed as Governor of Bayelsa state from 2007 to 2012. Of course, you're all familiar with the circumstances of my leaving government house in Bayelsa. It was after leaving under those circumstances I realized they had completely knocked me off. By the time I did not even know who my ward Chairman was, I knew I didn't have a place in PDP anymore, so I decided to move on. But still, I wanted to stay in politics, so I had to join my kith and kin, the All Progressive Congress (APC). We were able to get the party registered, and the rest is history.
The position and Ministry you lead is one of the most sensitive in Nigeria, what were the major issues on ground when you took up the position and what is the situation so far?
I must say working under President Buhari makes everything easy. I say this is because, I've been part of the political system and part of the Ministry of Petroleum before. Before, the ministry was more of an appendage of the Presidency in those days. You didn't have the opportunity and the freehand to do a lot. But with President Buhari who doesn't interfere with what you do, it's different. Nigerians may not know that the President is very experienced in this sector. He actually was a Petroleum Minister himself in his earlier years, so working with him makes it easy because I also learn a lot from him especially how things used to be. He also has very extensive connections all over the world. The King of Saudi Arabia respects him as do a lot of world leaders which makes my job much easier and I can tell you that I've been enjoying my job thoroughly.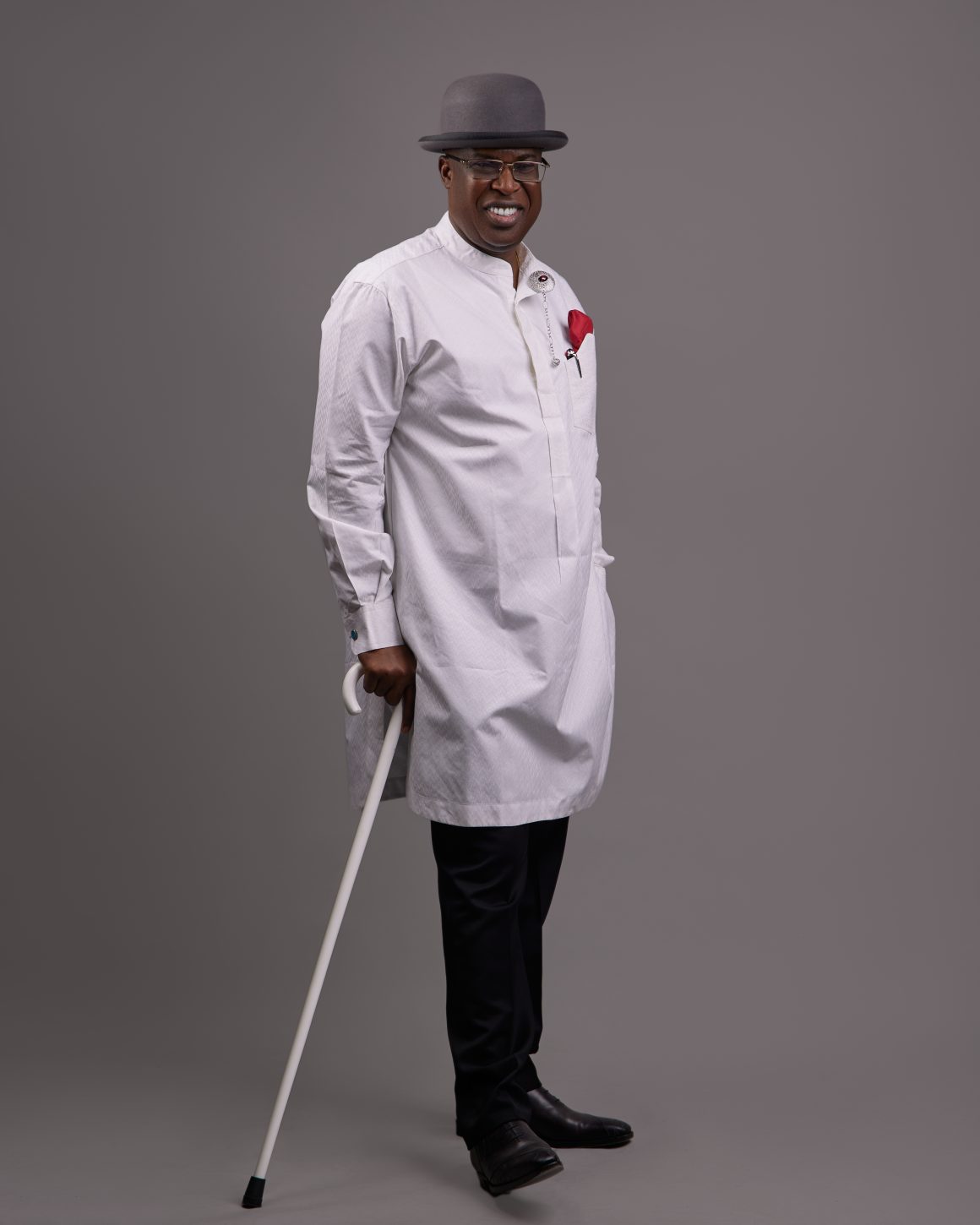 There are several ongoing projects; the Ajaokuta-Kaduna-Kano (AKK) natural gas line project, NLNG Train 7, the rehabilitation of the refineries. What is the state of these projects and when do you think they will be completed?
When I resumed position as Minister, I knew that the era of oil was fast running out. Nigeria with its abundant gas resources, I knew we must begin to focus on gas because it is the fuel of the future and I think at this point, I've been proven right. Train 7 was one of the first things on my plate because l have contemplated it over the years. But it had not come to fruition because of all kinds of impediments. There were all kinds of problems when I first assumed my position as Minister. First thing I did was to clear all the impediments towards the achievement of Train 7. I focused on it and we were able to take FID (final Investment decision) for it. If not for that, it wouldn't have been possible. It was very clear to me from the get-go that if we missed that opportunity, we will not be able to take any offer. This had already happened to us before with the Brass LNG. It had a window and we failed to take the FID within that window and the project more or less died. So, with the support of Mr. President who gave us all the clearances we requested, we were able to take the FID and I'm very proud of that. Of course, that made us one of the major LNG producers. We're now taking the country from 22 million metric tons of LNG production per year to about 30 million metric tons, which is quite a lot of movement at a time. Then there's the AKK.The AKK is the pipeline taking gas to Kano, from Ajaokuta to Kaduna then to terminate at Kano. The rail line which takes gas from the south to Ajaokuta is already in place. Now the next challenge is to continue that line from Ajaokuta to Kano, which is the end point, so that it can now cover the length of Nigeria. We really believe that project is very key to the development of Nigeria. It will create an Energy corridor across the whole country. If that line is functioning, you can put a fertilizer plant in Kano and you will have gas, because the gas will be pumped through the pipeline! That's a win-win project for everybody for both North and the South. Also, if you have gas, you need the market for it too without which, your gas will be stranded. Nigeria is a big market for gas, and we should take advantage of this. We must take the gas across so that everybody will be able to access it. With the AKK, both the producers and the consumers will benefit from it. It is a major project that I believe, defines the development of Nigeria. We have been able to take FID on it and it's on going. I'm quite proud of it. The intention is to take AKK outside Nigeria all the way to Algeria. In fact, Niger Republic is very interested in it. They have been engaging us, they want us to also run the line through their country all the way to Algeria, and once we do that, we are in the European/international markets. All we need to do is sell the gas through the pipeline. You can sell it through LNG and through other means. This is a major opportunity for this country of which l am very proud of.
At this point, where have you reached with this goal and when do you see it being completed?
The AKK line is coming from both ends. So, what we did was start from both ends to meet in the middle. It has advanced now, and we hope we deliver it before our tenure runs out.
Do you think there will be a time when the country will rely solely on gas as it's cleaner source of energy?
There will come a time when we rely more on gas but not totally.Even the world, the global community will not totally leave oil because oil is an energy mix. The energy mix means the oil might begin to account for less percentage in the mix, but it will always be there. There'll be no time where oil will no longer be relevant, but it will be less relevant. If you have a 100% oil as 100% fuel, it can move to become maybe 70% or 60% because gas will fill the gap and that is really where we're headed. So, we are hoping that gas will become a dominant fuel and for me, this is the truth, because gas actually provides a lot more opportunity for linkages with the rest of the economy. Now why do I say that; it is from gas that you can produce fertilizer. You can also produce petrochemicals from gas. Everything we use, from our phones, to my watch, plastic, everything is petrochemical. From gas, you can also produce methanol. Methanol is the base for the production of adhesives, it is used for a lot of pharmaceutical products as well. There are so many things you can do from gas. If you develop your gas resources, you can easily develop your industrial base. If I produce petrochemicals, they will become the feedstock for other industries. If I produce fertilizer, it will catalyze the Agric sector. If I produce methanol, it will catalyze your chemical and pharmaceutical sector. So from gas, we can create thousands of factories that will engage Nigerians. We as Nigerians must look at how we can expand this economy. If you want to expand and diversify Nigeria's economy, this is a good place to start. Gas is at the core of expansion of Nigeria. When people say diversifying Nigeria is a problem, you must look at the methodology. How do you get to the point of diversifying? I think you can start from here to diversify.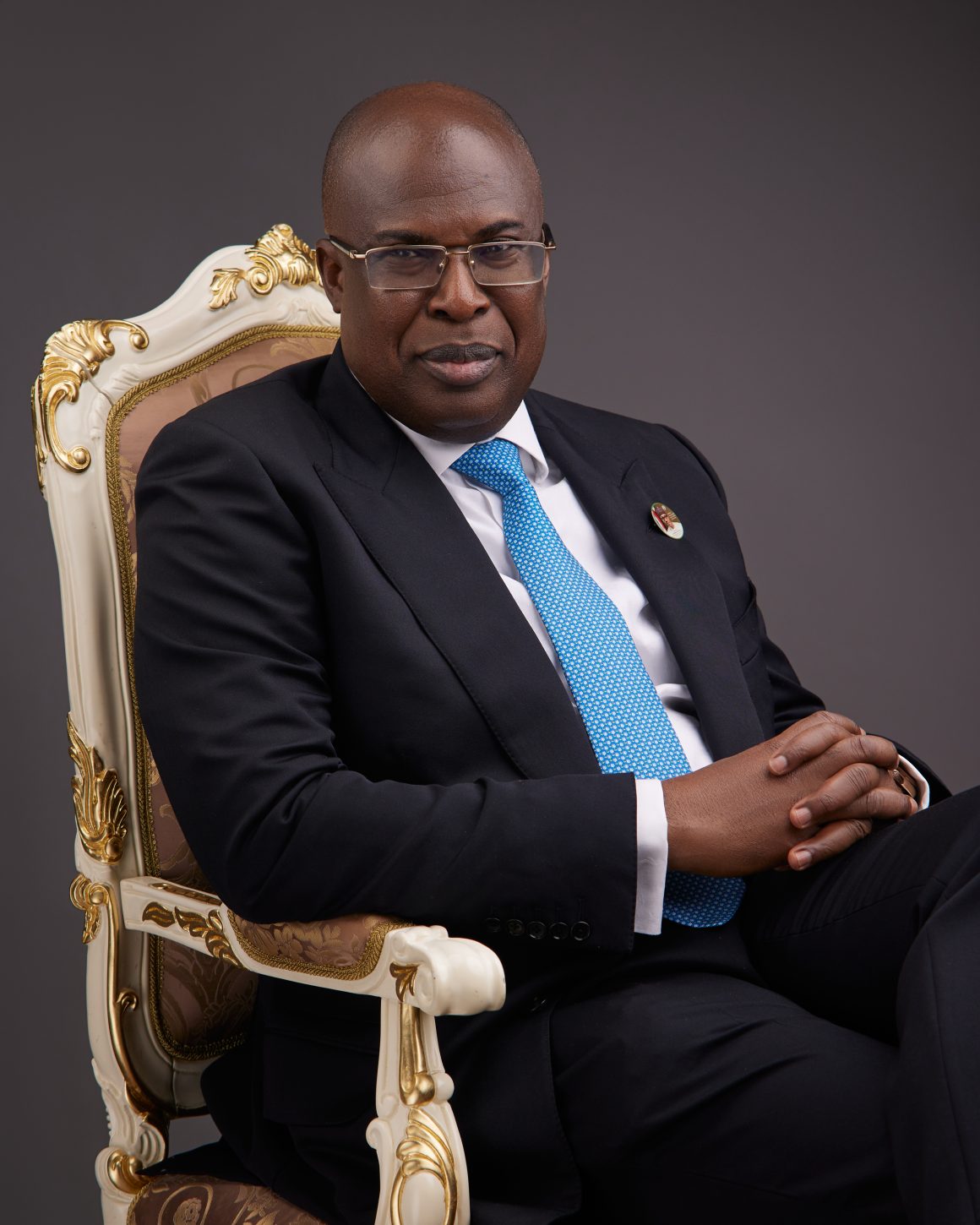 A lot of pipelines in the petroleum industry are currently not functional due to vandalism and old age. Is it sustainable to transport products by road? In addition, what's your collaboration with the railway corporation to move products by rail to parts of the country where the pipelines are operational?
Whether you'd like it or not, the most effective way of transporting gas and liquids is by pipelines. Nobody should deceive us. Railway can help but it will not be as effective. But unfortunately, the reason why our pipelines have not functioned very well is very clear. They were not functioning well because nobody looked at the pipeline sector in the industry as a business. In the petroleum sector we have three areas, upstream, which is the production, midstream which involves transportation and then downstream, which is the retail side, selling and distribution. The midstream, unfortunately in Nigeria, do not have any laws governing it, so people didn't see preservation of pipelines as a viable business. Now with the PIA, we decoupled that so that the pipelines segment of the industry can now be owned. If you own a pipeline, it is your business to secure it. You have no other business than the pipeline and the security of your pipeline is assured once you know that. But if I own the refinery and the refinery wants a pipeline, my focus will be on the refinery and not the 600 Kilometre pipeline. Since one cannot own a refinery and manage the pipeline at the same time, we are separating the two and taking the pipeline outside the ownership of the refinery so that one person owns the pipeline and another owns the refinery. The refinery owner will pay the pipeline owner to move his products. In return, the pipeline owner will have to keep his pipeline in good working order to make sure the product gets to its destination. If a pipeline is not managed well, the refinery owners will simply move to one that is more efficiently managed.
The network code has also been launched to allow people pump in products all at the same time. This code helps us reconcile what everyone has pumped in. Also, if I have one pipeline, you can inject your gas into it, I can inject mine, anyone can inject theirs and the network code will calculate exactly how much everyone has injected so that by the time it gets to the other end, it can still tell who owns what. This network code was also put in place by this administration.
The Petroleum industry in collaboration with other stakeholders, just achieved a major milestone with the enactment of the Petroleum Industry Act. In specific terms, how will this affect the operations of the industry?
Petroleum Industry Acts actually clarifies a lot. Since the advent of oil in Nigeria, we had the 1969 Petroleum Act. Under the 1969 Act, a lot of things became obsolete. A lot of things that were no longer visible under that law today. People complained and even the oil companies, because they were not sure were the oil industry was going. Nigerians decided to amend the laws and come up with new laws for the industry because we have been quibbling for 20 years which was not easy. Because of the uncertainty introduced by the old process, most of the oil companies refuse to invest because they were unsure of the law and what it was going to provide. So for 20 years, the industry was more or less at a standstill.
When we came in, we decided that the first thing to do is give Nigerans a new law to ascertain certainty. For example, if you want to invest in the pipeline, you know exactly what to do, because the law specifies what things are needed for that investment. Before now, these parameters were not there which was why when people got gas, or even when oil companies found gas, they didn't know what to do width it. It is non-associated gas. If the gas now occurs by itself and there's no oil, then there is no way to produce the gas because there is no oil to charge its production to and there are no fiscals to support gas production. This was why the gas sector was stumbling. It could not stand on its own without oil so to speak. People just locked up their gas and kept it. The associated gas comes with oil. If the oil comes with the gas, it becomes easy to use the fiscals of the oil to produce gas. The gas is more or less free as you are charging everything to the oil. But with the PIA, the fiscals for the gas is now clear. If you find gas, you can produce gas. The PIA has made so many things clearer in the industry which is why the oil companies are now showing more interest to invest. They also trying to see how to encourage Nigerians to participate especially in the onshore.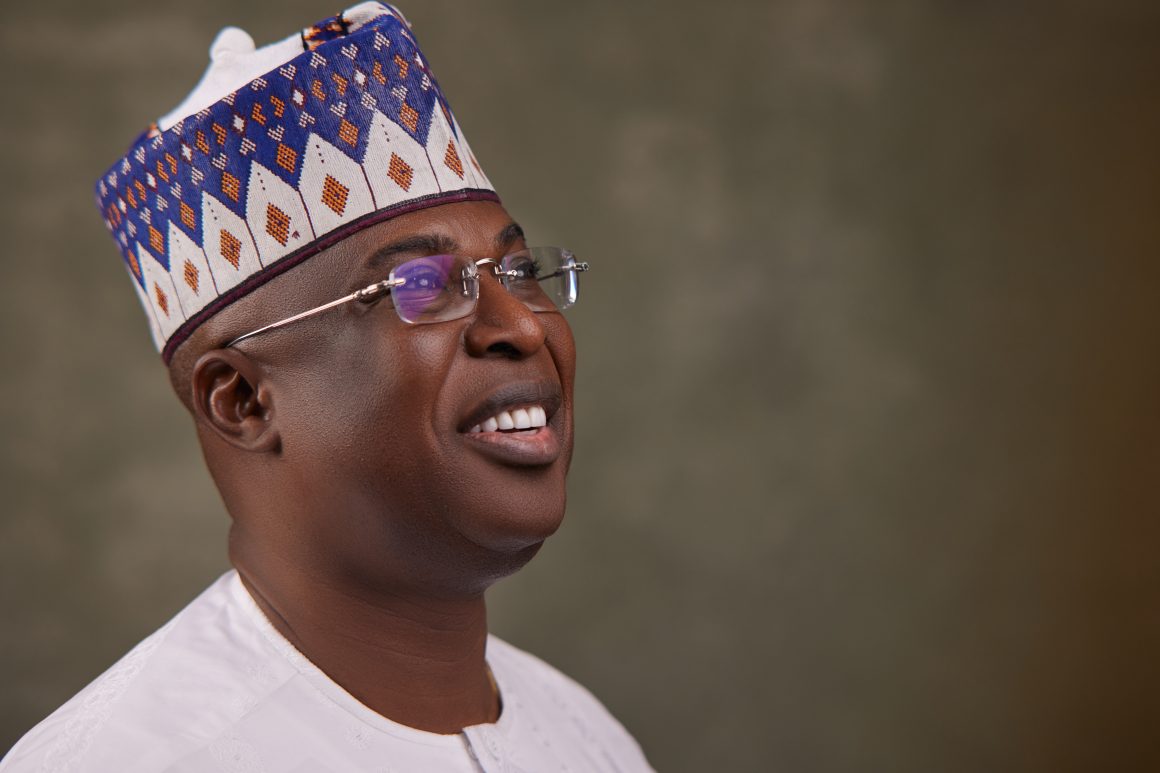 Nigeria has been unable to meet its OPEC production allocation for months. Any hope that the country could ramp up the pumping of more oil soon?
Well, yes, that's what we're working on. I must say, it is quite sad that we have not been able to meet our quota. If you look at it from the technical perspective, the problem we had before now was how to stay within OPEC quota. We always used to over produce. Then with the pandemic, there was a crash in oil prices across the world. OPEC put so much pressure on us to reduce our production to balance the market as there was no market for the oil, so we did.
What happens when you reduce production? You shut down oil wells. The problem now becomes how to shut down the exact number of barrels being produced. When you are asked to cut down to 100,000 barrels but the wells you target to shut down produces as much as 185,000 barrels or more, you have to look at those numbers. It's not as easy. By the time you want to shut down 100,000 you can end up shutting down 300,000 to achieve that, because it's a whole well. You can't shut down part of well and be producing on the other. And if you have shut down that well, you have shut down its whole production. In the process of cutting down, we shut down so many of those production wells. Then oil price came back up and we had to start production in those wells again. These wells are not something you just switch off and on. Some take a long time to gain pressure, because it is the pressure that pushes the oil up. When you shut it down, the pressure can collapse and if this happens, it takes a long time to build it back up and make those assets produce again. If you shut down a well, we have to put in additional investment to bring it back up because we are restarting that well all over again. There are also all kinds of technical issues that have conspired against us to be in this situation. But we're doing everything to see how we can come back up and with the interest that we're getting from industry's new investments.
Now the market has not fully recovered from the closure of wells. Also, what if you bring it all up and then something goes wrong, and they ask us to shut it down again? All these are the issues we're looking at but of course we are quite desirous of coming back to where we were before.
You recently expressed your doubts about Nigeria's petrol consumption figures. People see this as self-indictment. Why is it almost impossible to get the right data of what the country actually consumes daily?
No, it is not a self-indictment at all. I was totally misquoted and misunderstood. Everybody agrees that the problem in the product supply sector is smuggling. Smuggling is more of a criminal business; nobody knows how much is being smuggled. At least, I can't tell.
Then you ask, why is there smuggling? Because the product is cheaper in Nigeria than everywhere else around us. Cotonou is like three times what we are buying here, Niger is much more, also Cameroon. All these countries now, more or less depend on product supplies from Nigeria. When we increase prices here, you will see that it will impact the number of loadings from our depot. If the price increases, it temporarily it affects the loading, the loading will come down. When exchanged rates moves to catch up with that, you see the loadings will increase. So this tells you that it is because most of this product is not being consumed in Nigeria. Most of it is being sent out through the boarder. It is very clear you cannot expect anybody to know how much product they're going to steal tomorrow. I'm sure nobody can do that so it's not a self-indictment. I don't know how much product or how much the loading is going to be because they are a lot of porous borders. We have interrogated the figures. There is a criminal economy attached to it that nobody can account for, not even me. The way our borders are, you cannot man them because one man's house is here in Nigeria and his farmland is in Cameroon. Are you going to then ask the man not to go to his farm? If you go to the north, people move very freely there because as far as those border communities are concerned, they don't see themselves as people from different countries. So how do you police these kinds of borders all across Nigeria? From the north all the way to Niger. In fact, Niger is like part of Benin Republic. We must agree that the way our borders are configured, it is difficult to police them. Also, if you go to Lagos State, the borders are also the same way with Benin Republic. They are the same people; they speak the same language. They go to the next village and if they even come here, we won't really know whether they are Nigerians because they speak Yoruba like every Yoruba person in Nigeria. This is a challenge. We need to build a national consensus. I actually believe that we can change this to an opportunity. If we deregulate for example, and the prices are now open, they can come and buy. It is a big market the market will only expand, but if you say you are going to curtail and police the boarders, which is what a lot of people think we should do, it won't solve the problem. Remember the President ordered borders to be closed for a very long time and it still didn't solve the problem.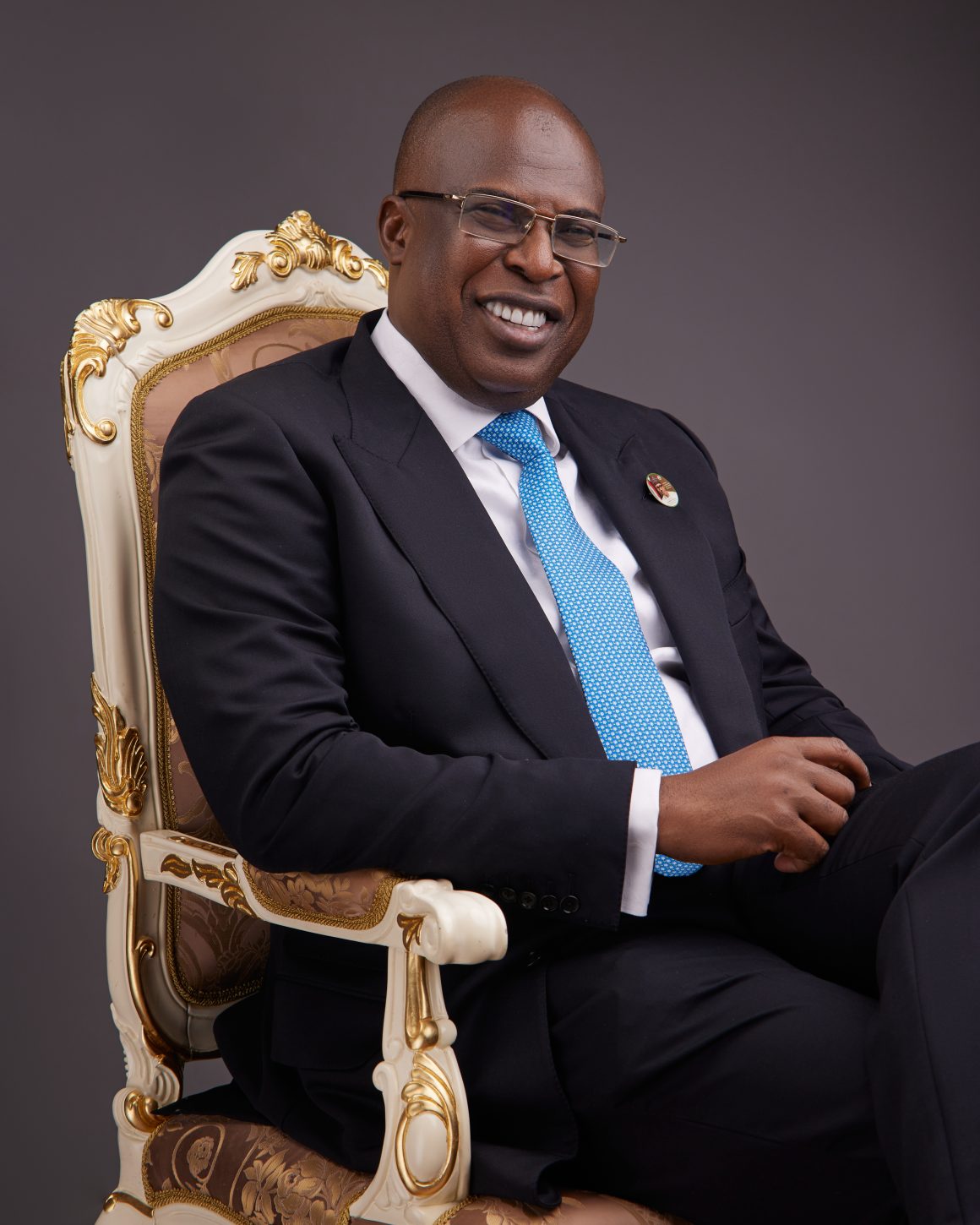 Does that not come back to the issue of subsidy removal, why did the government suddenly backdown on it and when do you foresee the removal happening?
That's exactly what I am saying, that's why the government is asking why don't we just remove the whole thing since we cannot interrogate these numbers as they are not very clear. You agree that the numbers can't really be accounted for because of the smuggled products. The only solution would be to deregulate. Then our neighbours can now get products and we will at least get the premium for supplying to them.
But the President, being a very humane person, believes very strongly that subsidy removal should not bring untold hardship on Nigerians. There are certain building blocks he feels we should put in place first. Some of the refineries should have traction from the rehabilitation before we remove subsidy. Secondly, we are trying to see if we can give an alternate fuel that is cheaper to the Nigerian people and thirdly, we want to look at certain palliatives we can give to cushion the effect. Have this all been put in place yet? No! If so, let's take time and put these things in place so that by the time we are removing subsidy, it will have an adverse impact on the poorest and most vulnerable Nigerian. In fact, we have not lied to Nigerians, we are only trying to extend the time frame from six months which is provided for by the PIA to 24 months which is an additional 18 months so that we have enough time. And if before this time, we have been able to put some of these things in place we will go ahead. Don't worry, you will see the ongoing work very soon.
And will this subsidy be removed before this dispensation is over?
You will see a lot of movement. Engagement is continuing with labour, with civil society and with all the stakeholders. The rehabilitation of the refineries is ongoing, the gas for fuel conversion as well will also be ongoing. You will see a lot of movement so that at some point, even when we take out PMS subsidy, nobody will feel it because all the building blocks have been put in place.
Cooking gas prices are skyrocketing. What's the problem and how can it be resolved?
You also must agree that prices are coming down, they're not really where they were before. The problem with Nigerians also, is that sometimes people are very inordinate in their business. For example, if I am a farmer, how much percentage does fuel constitute in my business as a farmer? If I take it as a business, maybe it will constitute like maybe 10% of the capital outlay for my business. First, I have to buy land, tools and other things but the fuel component will be very small. But if there is an increase in fuel price, let's say double, the farmer will not only double everything he sells but quadruple it. If fuel prices go up, it should only be that component that constitute fuel in your business that should go up. But Nigerians at every opportunity they get, they triple and quadruple everything. We as Nigerians must also begin to look at ourselves and be fair to ourselves. That's why we all have to be very careful. We take advantage of every opportunity in fuel increase to quadruple everything. It's like an opportunity for them wherever prices go up and they never come down even when the oil prices drop. We Nigerians sometimes are not fair to ourselves. A lot of people take advantage of these things. That's why when the gas prices go up, even when government does everything to bring it down, they will not come down on their prices. We as Nigerians, we must begin to interrogate those issues.
We have been able to divert all the LNG production of LPG into the country. Before LNG was exporting a lot of LPG but now the gas supply in the country has been boosted because we were able to negotiate with NLNG to move all their gas supply into the country, they are no longer exporting. That's one of the first things we did. Now we are looking at removing certain VATs and taxes on imported gas. The problem is when all this is done, will the Nigerian who has hiked his gas prices to the roof come down?All of us as Nigerians, we must begin to talk to some of these people in the marketplaces. When things go up and come down, they should be able to reflect this with their prices. People like to blame everything on government in this country, nobody tries to look at what he, himself is contributing to the situation.
When you eventually exit the position of the Minister of Petroleum Resources what legacy would you like to be remembered for?
I want to be remembered for moving the country towards gas, which is a more abundant resource that we have. I also want to be remembered for the passage of a cleaner energy. At some point in this country, I was quite instrumental to the Yar'adua administration. One of the most successful policy directions was the Amnesty program which calmed the Niger Delta. I was instrumental to it, I was at the core of it, I was the designer of the program and I'm proud of it. Today I am here as Petroleum Minister, I have been able to push the country towards gas with the help of the President and I'm very proud of that too. I believe that it is the future of Nigeria and most importantly, I've also been at the centre of the passage of the Petroleum Industry Act which is something that has eluded this country for over 20 years. These are the legacies I am leaving behind and I am proud of it. There are a lot of other things but those will be ancillary to these I have mentioned.
In 2023, are you looking at elected position?
I'm just keeping my options open. It's all depends on you guys to decide.
PHOTO CREDIT – GEORGE OKORO STUDIO