A cat with nine political lives, Rotimi Amaechi, is one of the few Nigerian politicians who, against all odds, has managed to have an uninterrupted political career for 23 years. From his days as Speaker of the Rivers State House of Assembly, then Governor of Rivers state right up to his current stint with the Ministry of Transport, where he holds sway as Minister.
Even though he has constantly come under fire for obtaining loans from the Chinese government, one cannot deny the impact his tenure has had on the Nigerian Transport sector, particularly in railway infrastructure.
Arguably one of Nigeria's most astute and outspoken politicians, it is safe to say that Rotimi always seems to be winning even when he somehow finds himself in the eye of the storm.
His recent Turbaning by the Emir of Daura, Alhaji Umar Farouk Umar as Dan Amanar Daura (The Trusted One of Daura), has gone a long way to fuel the lingering rumours about him having plans to vie for the number one seat in the country. A speculation that has only intensified with the congratulatory visit from the First Lady, Hajia Aisha Buhari.
Barring all distractions, for now, Rotimi seems focused on his duties as Transport Minister as his tenure slowly winds down. For now, he says, the focus is to leave a legacy of one who discharged his responsibilities diligently to the impression of all Nigerians. In this exclusive interview with Konye Chelsea Nwabogor and Funke Babs Kufeji, he walks us through his achievements in the Ministry of Transport, shedding more light on issues around unfinished projects.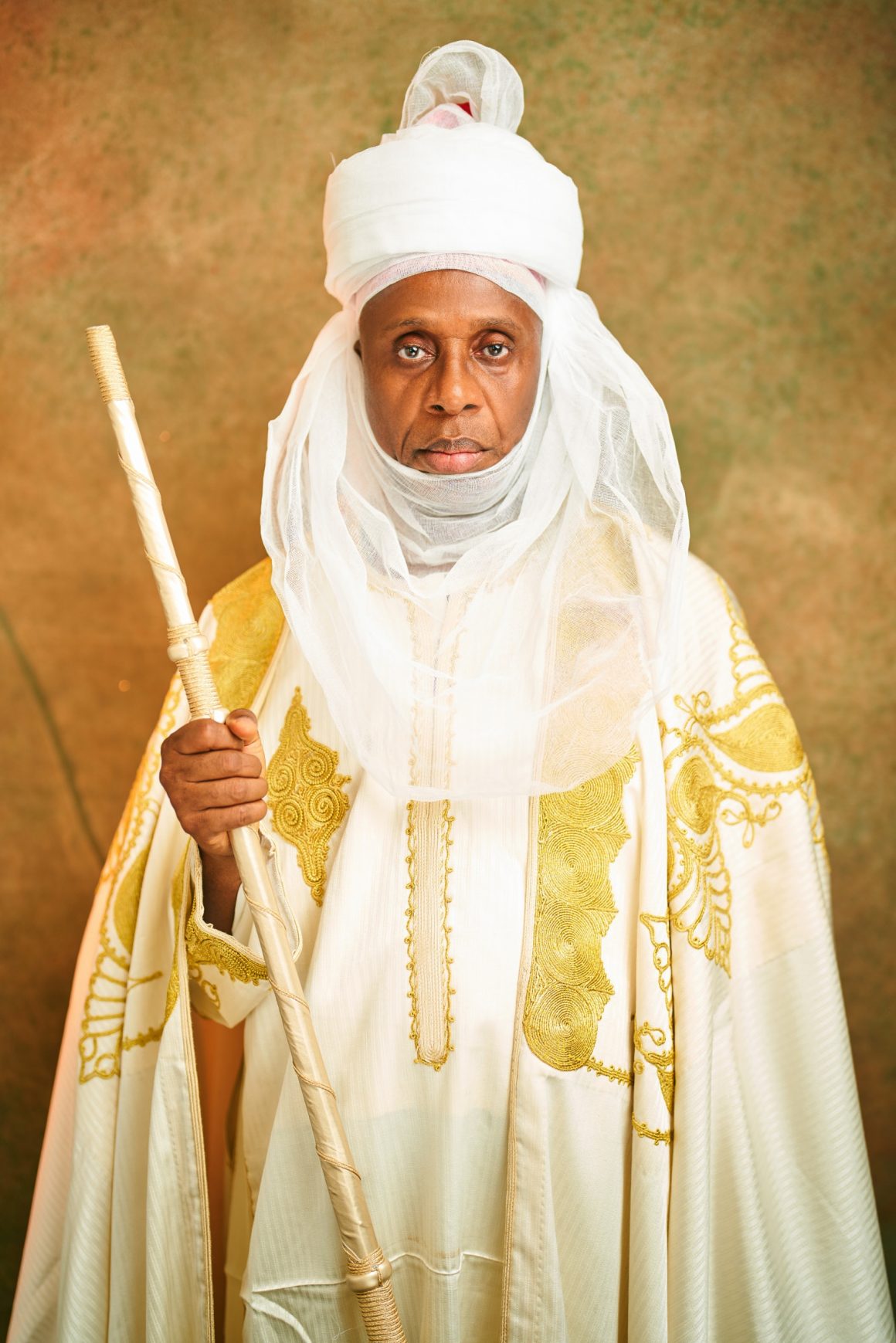 You have headed the affairs at the Transportation ministry for almost seven years. How has it been so far?
Well, you just witnessed our meeting on the Port-Harcourt / Maiduguri railway. We work in collaboration here. It is not a one-man show. It's not Mr Amaechi's show. There are departments. Currently, I am trying to lobby the President to go with me to Lagos. He will be shocked that we're about to complete for the first time in the history of Nigeria a seaport. We've never had a seaport. What we have is a river port. For the first time, we have a seaport in Lekki, and we are near completion. They should complete it in June even though we have agreed that the commissioning date is September.
Is this something that is public knowledge?
Yes, it is public knowledge, but it is not enough. I think that even the President doesn't have enough information about it, other than that, we are building a seaport in Lekki. But if he goes there and the reality of the construction confronts him, he will be very impressed.
What is the seaport supposed to do for Lagos and Nigeria?
Globally the industry has left vessels of six meters, twelve meters draft now they are doing sixteen to seventeen. I don't know if they have gotten to eighteen. So, our river ports cannot take those vessels. Now that will stop because we will be able to approach the Lekki deep seaport since it will be about 17 meters and half.
Has your experience as a Governor been helpful in your role as a Minister?
I honestly won't be able to answer that. I just know that I give different approaches to whatever assignment I'm given. It is what you see on the table that you start to look for a solution for. You put your men and materials together to find solutions. Sometimes I may not even have the solution, but that conversation with the team will bring out the solution. Let's not forget the huge support of the President because the moment he withdraws that support, that's it. You are proud to say I am going to the President because if you go, you know you would be able to get approval to hasten the pace of work and achieve the Government's objective.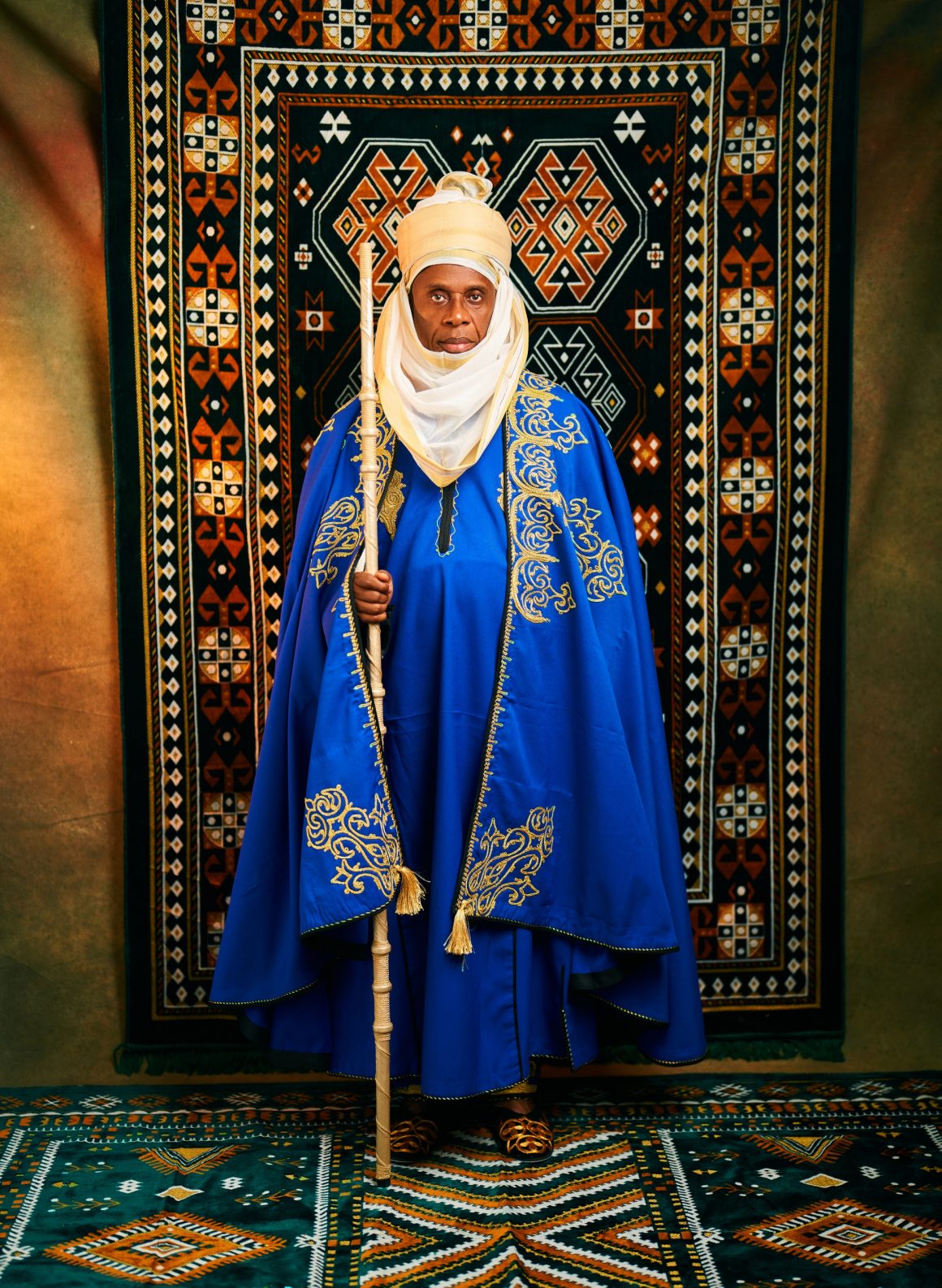 So, you are saying that working with Mr President has eased your job as a transportation minister?
Let's just say the support from the President has to a great extent, made the job easier. For instance, if he didn't support me in looking for a loan or rather support the Minister of Finance to look for a loan on behalf of the Minister of transport, they won't be there. Actually, it's not the Minister of Transport who looks for a loan, but just because we are the consuming party, people will say the Minister of transport has gone to borrow. We collaborate with the Minister of Finance to look for these loans, and even then, we have not borrowed much. I always say that we have not borrowed as much as people speculate. What you see is that we announced contracts because you must award those contracts before you can look for loans. No bank or country will give you a loan that is not tied to a contract. So, the moment you announce we are awarding like Lagos/Calabar, which is 11.1billion, we've not gotten the loan. We've not even put in the application. We are negotiating the time before we put in the application but as far as Nigerians are concerned, we have borrowed 11.1 billion dollars for Lagos/Calabar. The only money we have borrowed so far will be the Lagos/Ibadan, which is $1.4 billion, the $600 million on top we paid from our budget. Outside that, we are yet to get the loan facilities for Kano/Kaduna, same for Kano/Maradi, which is near conclusion. We are yet to get the money for Lagos/Calabar and Port Harcourt/Maiduguri. The moment we complete all this, we have almost nearly completed taking rail transportation to the whole country, excluding Taraba, Adamawa, Sokoto, Kebbi and Zamfara.
We are greatly working on that so that before we go, we would have completed the documentation processes, and if we are able to get to the cabinet before then, we would have possibly awarded them. But the problem with them is they're not contiguous, so the amount of money you need to do the Lagos/Ibadan is nearly the same amount of money you need to do Bauchi or Gombe to Yola. In fact, that is one of the things we are discussing now. We are looking at the feasibility study for Gombe/Yola. It is over $1billion because you have to go through tunnels which you can't do in Lagos/Ibadan or Kano/Kaduna because it is off that line. But in Adamawa/Yola. There are too many mountains or hills that you have to burrow through, which will cost a lot of money.
It seems like your primary focus has been on railway infrastructure.
That's not true. I have always talked about other infrastructures.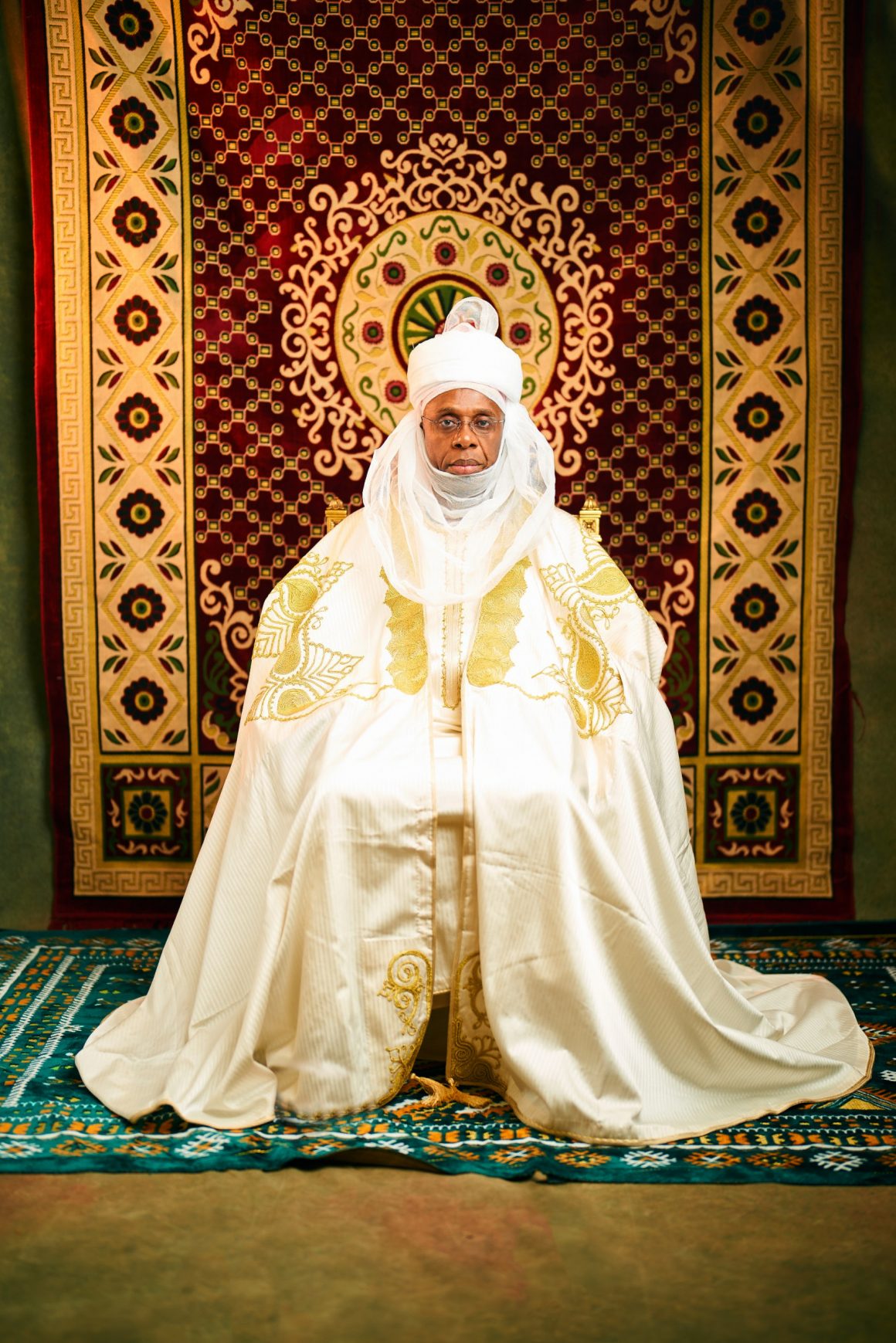 Why is it that it's just the railway infrastructures we keep hearing about?
Nigerians are excited about the railways. It is something that looks strange to them. From after the white men left to the point of military governments. As young as both of you are, I am sure you haven't used a railway in Nigeria until very recently. I used the railway when I was a lot younger. For over 20 years, nobody saw a railway until President Buhari's administration. When the President came, he decided to pursue it. We must also acknowledge that Goodluck Jonathan had commenced it from the point of studies. What the Obasanjo government did was studies and come up with a plan. Then Goodluck started by trying to implement the Kaduna/Abuja, which was about 70 to 80% completion rate when we took over, so we had to do the 20/30% completion and then put locomotives and coaches on the track.
Are you planning to build more seaports around Nigeria?
Yes. The Borno deep seaport is part of those we have concluded negotiations on. We told them that we cannot commence work in Port Harcourt/Maiduguri without commencing work at the seaport because that was our agreement. But the Federal Government is not funding the seaports. It is being funded by the contractors. It's PPP. Just like the Lekki deep seaport is funded by Czech and the Singaporean company. The total will be $1.8 billion when they finish, but the phase one is over 400 million dollars.
Are you not worried that the tenure is almost over, yet some of these projects haven't been completed?
The Government will continue, but I am sure that we should get money for one or two of them before we leave. I am pushing extremely hard. We are almost there. The money is almost ready for Kano/Maradi. We are fighting for Kano/Kaduna and Ibadan to Abuja because if we don't connect these cities, we won't be able to reach Lagos. Even if we do Kano/Kaduna, the highest we can get is that people from Kano will end up in Abuja. They can't move on to Lagos because we have stopped at Ibadan from Lagos. There is the need to connect from Ibadan to Abuja so that the man coming from Kano can continue to Lagos and then head to the seaport. The work on Kano/Maradi and Port Harcourt should commence this March. The Government has also approved some money to purchase locomotives and coaches so that as you complete the constructions, we can put coaches on the track.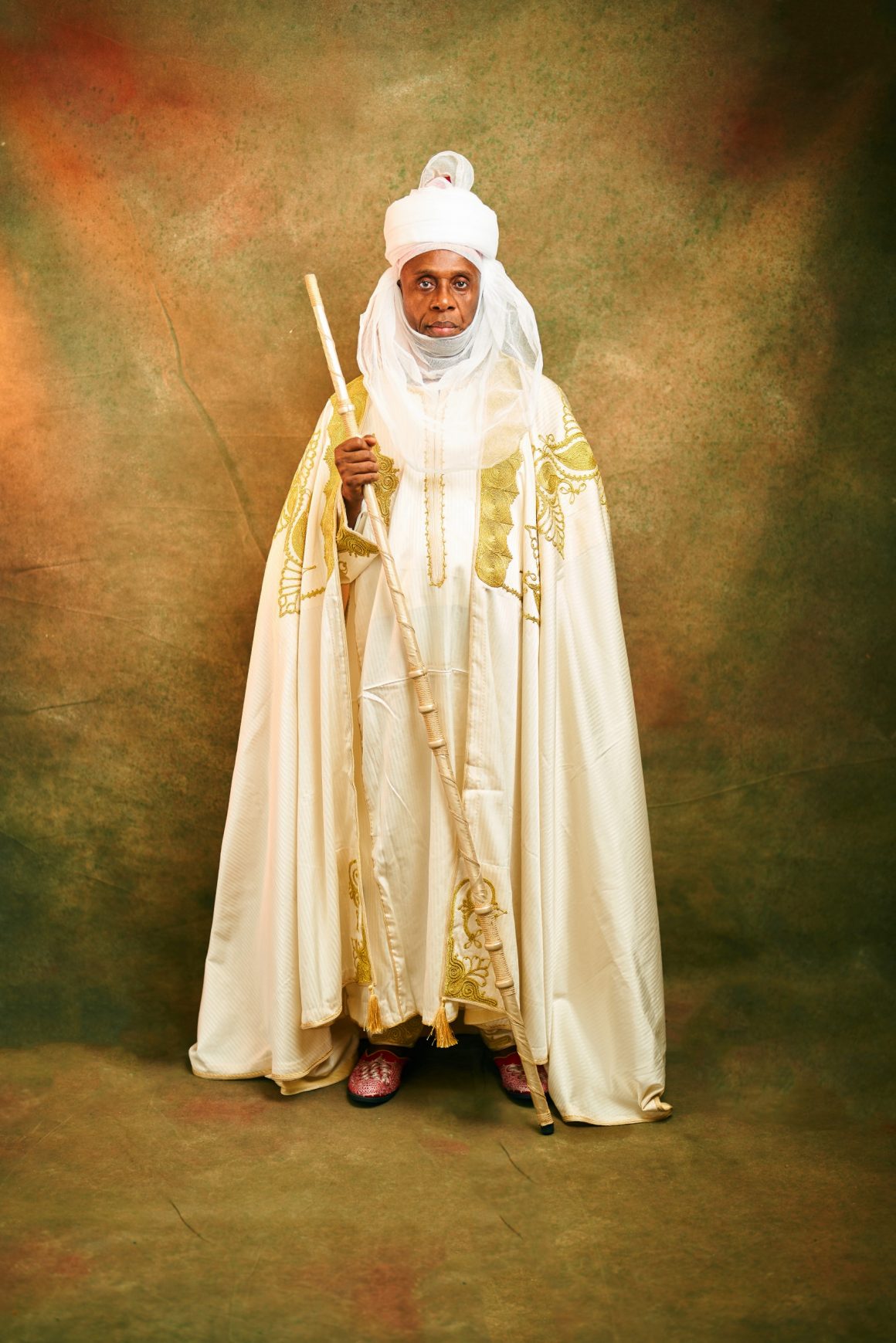 Doesn't it bother you that the next dispensation will continue these projects if you are not able to complete it?
I like that question. That's precisely why you should vote for APC. I know it is a legitimate concern that Nigerians should express. If they don't want, as usual, for some Nigerian politicians in other parties to do that, they should vote for APC. True, they didn't start the project, so their fear would be if we complete it now, people will say it is Buhari. So, the right thing they should do is vote for APC because they will have no choice but to complete the project.
Nigeria is in dire need of efficient, reliable and cost-effective road transport. What's the Government trying to do about this?
We are not in charge. The Nigerian Government passed a law that puts road transport in the hands of the Ministry of Works. And we will agree that Babatunde Fashola is doing an excellent job in the construction of roads. A lot of those roads will be ready before September this year. The Niger bridge in Onitsha will be ready by September this year. I'm sure that Kano/Abuja should also be ready. Work is going on. But don't forget, and Nigerians think I'm making excuses for this Government that we met this thing when oil price had crashed, so there are limited funds. We're just barely managing to survive.
Let's talk about your recent Turbaning? Have you always had a close relationship with the Northern part of Nigeria?
I don't know what you mean by that; I am a Nigerian. You see, like I tell people, the Universities established in Ubima and Daura are not part of the contract. Don't forget that. Remember, they are gifts. We said, look, we can't be spending this kind of money and taking it to China without spending something in Nigeria, okay, what do we do? Build for us a University where Nigerians will be trained so that when you're leaving, we have acquired the technology, and we can maintain and build for ourselves. So, they agreed, and they are building the Universities. We could have put it in Sokoto or anywhere else, but we chose to put it in Daura. So, what the Emir said to me is that the people of Daura are grateful that the Ministry of Transport considered them. It is an award to the Ministry of Transport, not exactly to me.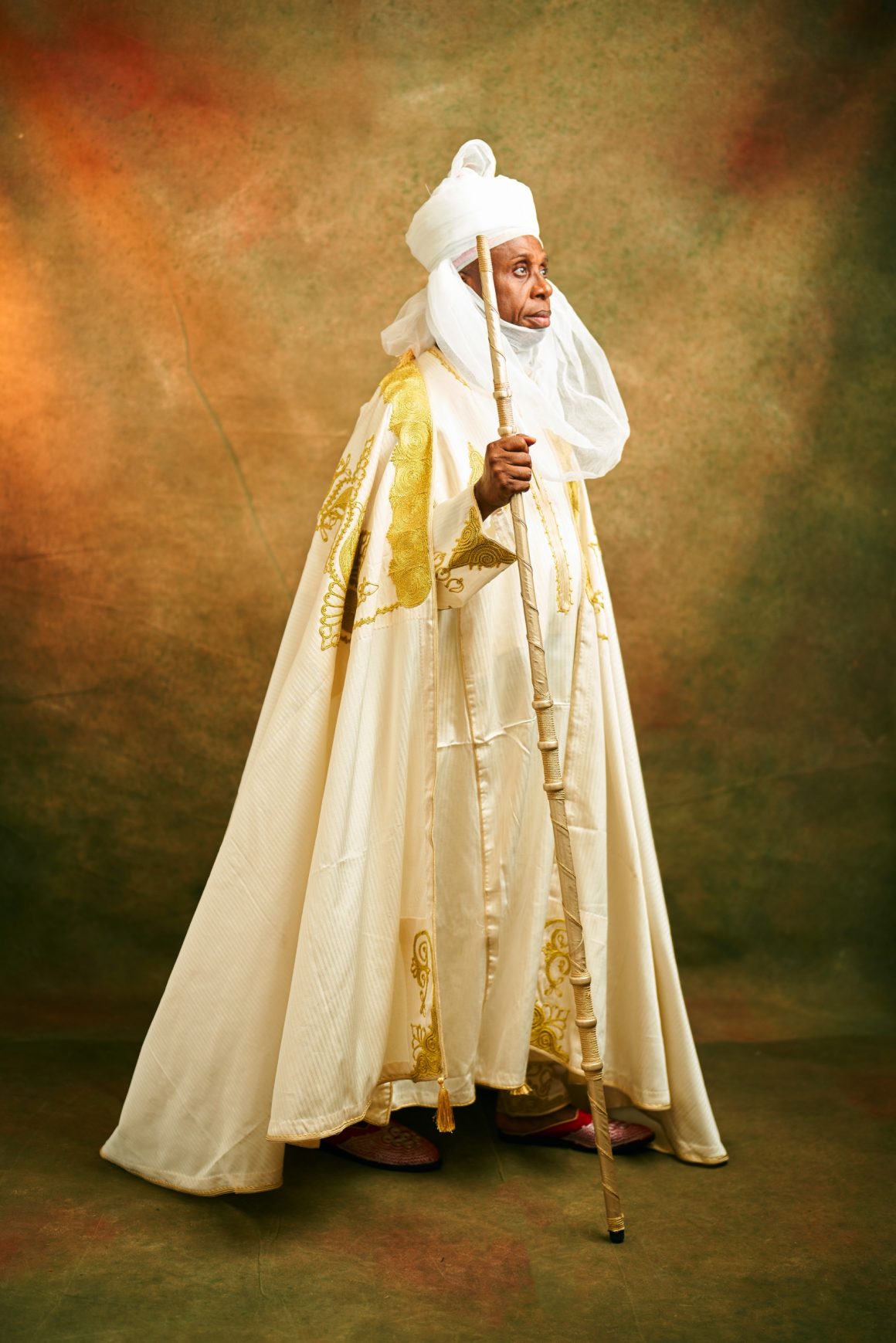 Some people say it's you romancing the North in view of the forthcoming Presidential elections.
I don't care about what people say or think. How do you know what's going to happen at the forthcoming elections?
So, are you going to run for President? I would imagine it's the next step for a politician of your calibre.
There are so many other places to advance to; there is the House of rep, or the Senate etc. Look, every human being has aspirations, but I don't think this is the right time to either ask that question or for me to answer it either. The convention is in a few weeks; you have to allow the Chairman to first be elected, ensure that the party structures are put in place, and then the party will then select who they want to represent them to carry the flag. Because it is not you; it is not your flag. So, we must allow the convention to take place first.
How will you rate the current state of the Nigerian transport sector in general? Would you say there's being any improvement since you, Minister?
Don't you think there is an improvement? When we came in, the Itakpke/Warri railway was abandoned for over thirty-four years, and we completed and put it to use. The Kaduna/Abuja was abandoned, the President had to look for money to make sure we completed it, and we did that in record time. We initiated Lagos/Ibadan with the intention to get to Kano, and you can see us battling to get there despite the fact that there is no money. If we inherited the kind of money others had before we came, I don't think we would have been going to borrow money to do the railways because we actually had the money when the economy was good, and oil was sold at 115/120. We had the money, and all we needed to complete all the rail track was between 36 billion dollars, and we could raise it at that time.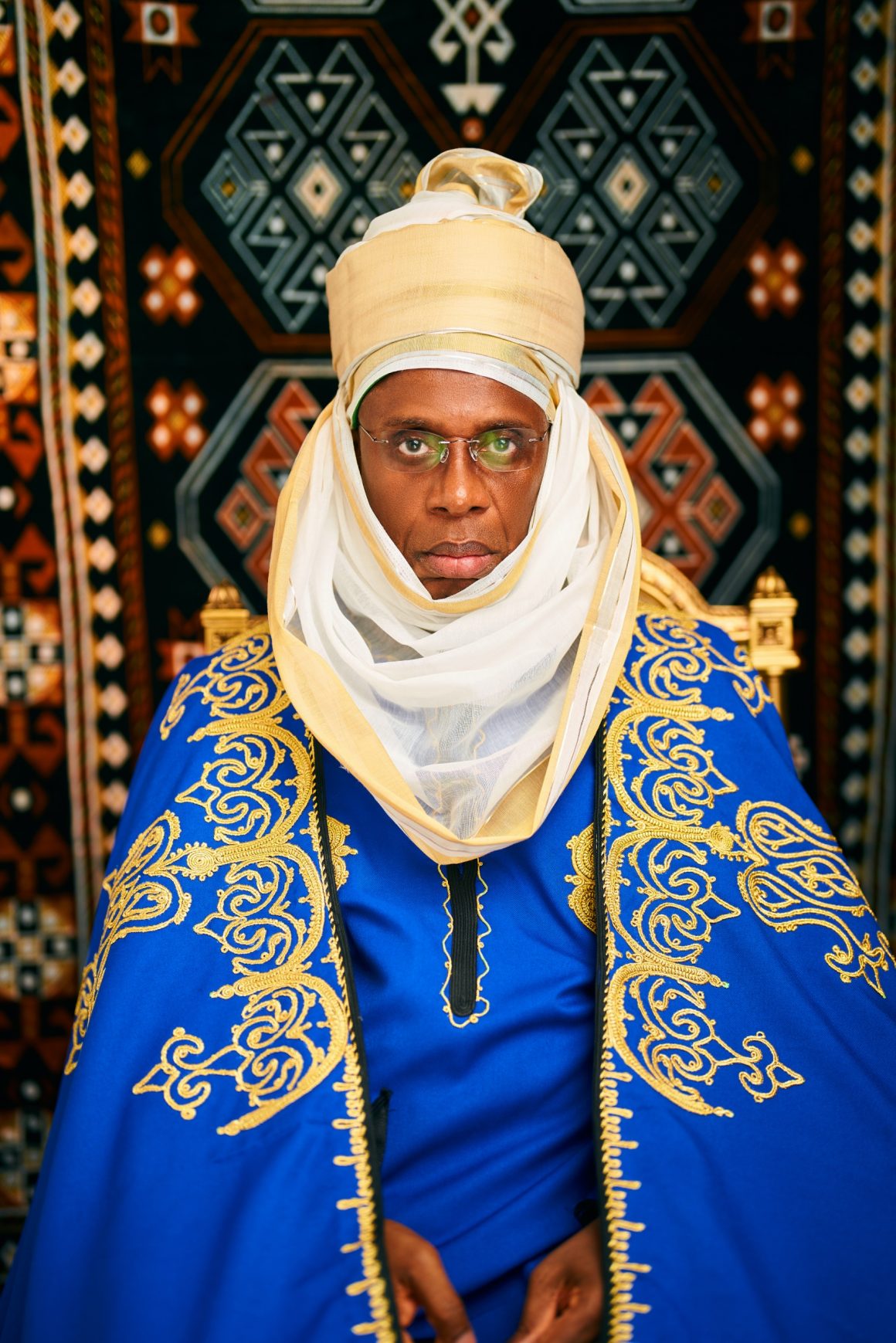 What legacy would you like to leave behind?
That I discharged my responsibilities diligently to the impression of all Nigerians. Read the papers; there is a write-up by Sam Omatseye talking about his experience on the train. Or somebody says he was finding life difficult in Abuja, but he can now work in Abuja and live in Kaduna, where life is cheaper since we put up the train. What gives me happiness is that President Buhari's Government has put money in his pocket. Imagine the cost of accommodation and feeding. Most of them who leave their family in Kaduna and work in Abuja run two homes, but when they live together, that reduces the cost. Some people will say we are not giving out money because all they want is for us to bring out cash and give it to people. But they forget that by the time the man who used to pay house rent here in Abuja for three million naira is no longer paying that because he pays only once in Kaduna; you have put three million naira in his pocket. Just like Lagos, for those who want to go for their Owambe parties in Ibadan, you enjoy the ease to and fro. I tried it, and it was fun. In the coaches, you have cubicles that supply you with tea, snacks and soft drinks, and then the air-conditioned coaches. The first class is 54 seats instead of 84, that's why we charge more in the first class. But even at that 84, you still have the comfort of going to buy what you want to buy. We are preparing to put Wi-Fi so you can work from the train before you get to your place of work.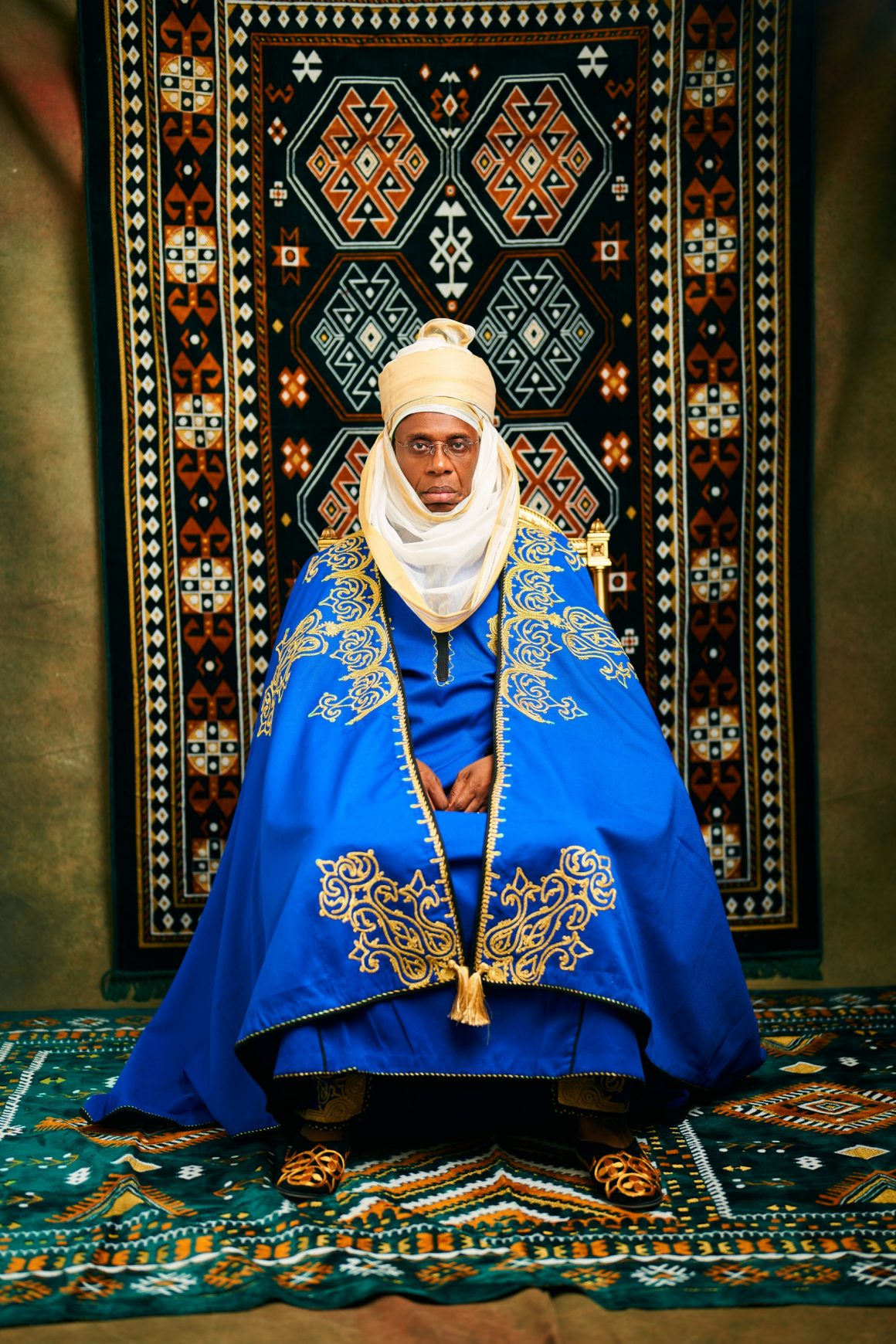 If you were to advise the next Minister of Transportation, what would you say to him?
I would say to him to choose what he wants to do. But if he wants to do anything, he should try to complete the rails. He should be single-minded. Don't listen to gossip or criticisms in the press. That will distract you, and you won't achieve anything. People always assume that you are stealing money when you are in office. The way I am built those talks don't matter to me. I am more about my achievements. Can you show me the evidence that I stole money? If we were stealing money, we wouldn't be able to complete the projects we are completing with the quality we are able to hold the Chinese accountable to. Once the company responsible for supervision says we disagree with this poor quality, we stand by them. If you steal money with the Chinese, they will compromise the quality. The reason why you see this quality is that it is zero approach to corruption in the Ministry. The day you sit with the Chinese and start sharing money, they will lose respect for you.
Photo Credit – Big H Studios