Despite her youth and relative lack of political experience, Her Excellency Chioma Uzodimma has shown herself to be a capable and effective First Lady.
As a lawyer, she has always been interested in human rights and advocacy, and she has brought this passion to her current role.
Her focus on the well-being of women and children in Imo state has resonated with many, and her initiatives have already positively impacted the lives of many people in the state.
Since becoming the First Lady, Chioma has continued her philanthropic activities through her foundation, GoodHope Flourish Foundation, particularly in healthcare, education, and women's empowerment. She has also been actively involved in the fight against gender-based violence and has been an advocate for the rights of the girl child. Her every action proves that she understands that being a First Lady is not just about occupying a position of privilege but also an opportunity to serve and positively impact people's lives. In this interview, she talks about the activities of GoodHope Flourish Foundation, how she balances her responsibilities as a wife, mother and First Lady and the need for peace in Imo State and Nigeria as a whole.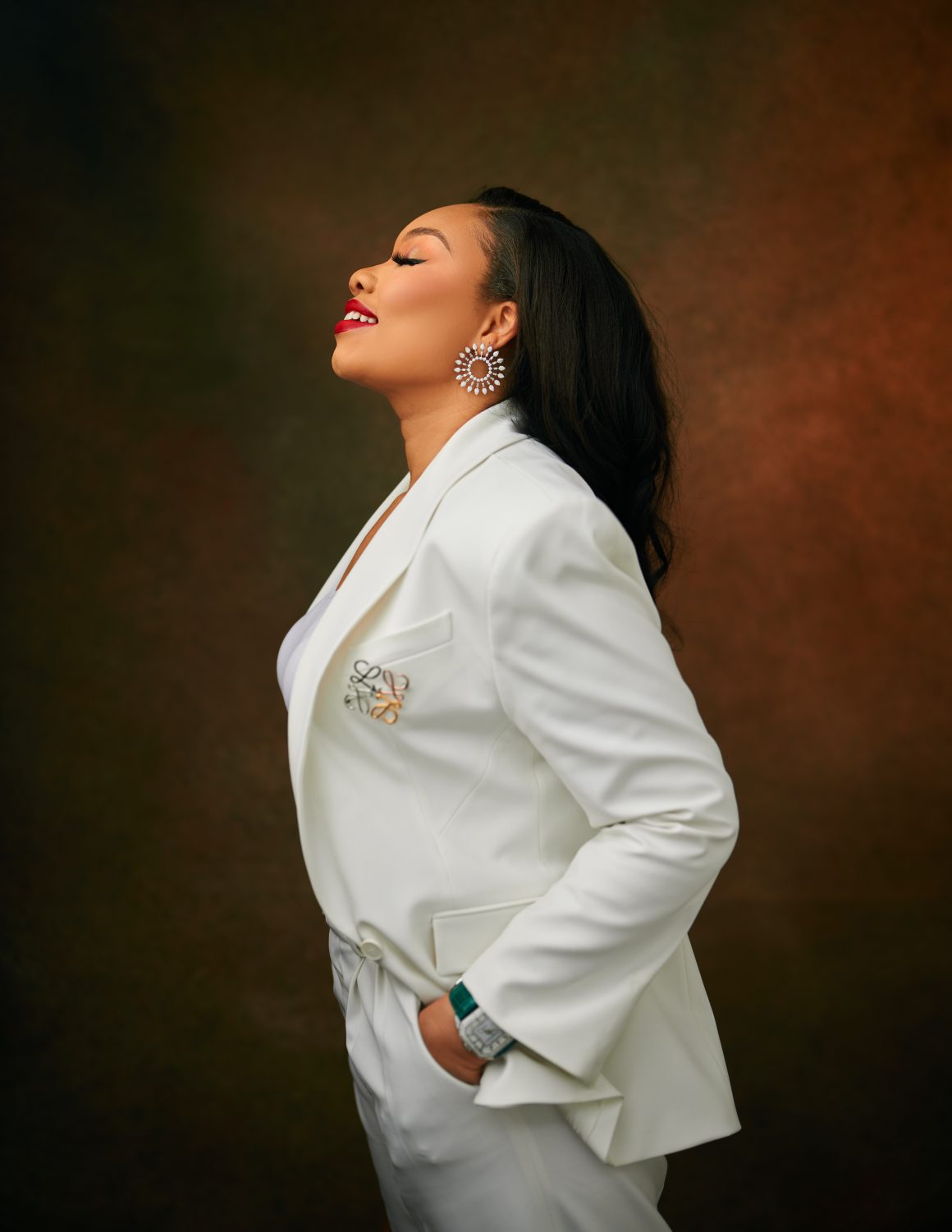 Can you tell us about some of the major initiatives you have undertaken as the First Lady of Imo State?
Working in collaboration with the State Ministry of Women Affairs and Vulnerable Groups, my office has actually been able to accomplish a whole lot. From the sponsorship of the Violence Against Persons Prohibition (VAPP) law to sharing the VAPP law with relevant agencies and the law courts to prosecuting gender-based violence (GBV) cases.
We have also collaborated with UNICEF in campaigning to end female genital mutilation (FGM), and I recently launched the Sexual Assault Referral Center (SARC) building. At the moment, we are working on a request to the Governor and Imo State House of Assembly for the fundamental right of a female to participate in the inheritance of her deceased father's estate to be domesticated in Imo State.
In the area of empowerment, we have empowered widows and indigent women with economic interventions for over 131 widows and families.
For economic stability, we have set up small-scale businesses for widows and indigent women and, in collaboration with some philanthropists, built houses for indigent women in the State.
For the inclusiveness of women in the scheme of governance, we have championed the appointment of women into key positions in the state. It is an ongoing process, as you can see. Also, working with the Governors' Wives Forum, we have carried out drug education, campaigned to end drug use amongst women, and reconnected several girls and young ladies trafficked to other states with their families.
Let's talk about the widows; you have been actively involved in charitable work for widows, children and physically challenged individuals. How did it all start?
Giving is a huge part of my life. I grew up learning the values of doing good and sharing with people around me. Let me tell you a story. When I was younger, whenever my mother got us new clothes, she usually asked my brothers and me to sort out the ones we had outgrown into a bag. We then donated to our church and neighbouring orphanages. Additionally, I am married to someone who is passionate about giving, so it has become a way of life.
How do you balance your responsibilities as a wife and mother with your role as the First Lady of Imo State?
Finding a way to balance everything is the only way to make it work. In order to maintain a balance between my work and personal lives, I have my work hours and my personal time. As an African woman, my husband and children are my topmost priorities. I have to take care of my husband's personal needs, cook for him, and talk about the children. I spend quality time with my children; I speak to them, and when we are not together, I speak to them on video call. I have a supportive family, friends, and staff; as the saying goes, it takes a village.
What challenges have you faced in your role as the First Lady of Imo State, and how have you overcome them?
With everything in life, there are challenges. The most important thing is to be very intentional about how you live your life. First, as the wife of the Governor of Imo State, I am a public figure, but I also have a right to privacy. Not many people understand that, but I have continued to keep my private life separate from the work that I do to support my husband's administration. Another challenge I face is balancing my personal life and public duties as I am involved in a wide range of public events and initiatives while also being a wife, mom, daughter, sister, friend, etc.
Trust me, this can be a juggling act, but like I said earlier, having a community of family, friends, and a supportive team has made it easier for me. Unfortunately, insecurity has hampered some of what I would have achieved as the wife of the governor of Imo State. Certain projects for women and girls would have easily been executed through my office if not for the insecurity challenges we faced in the state, hence the need for peace. Regardless, acknowledging that the work I do in support of my husband is an act of service and has an impact makes it a lot easier to deal with the challenges.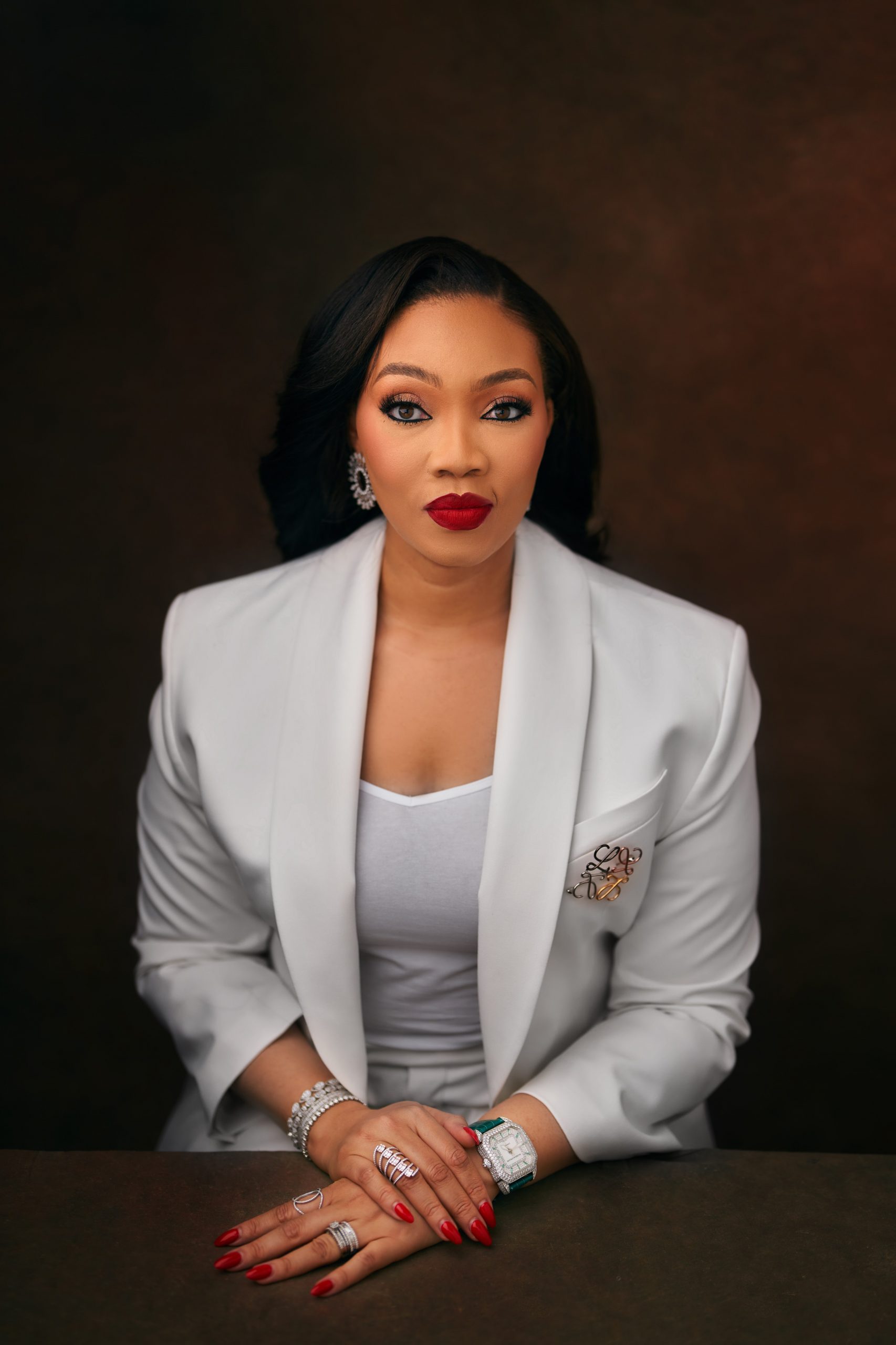 In what ways has your background in law prepared you for your current role as the First Lady?
Two critical skills among the very many skills of a lawyer are advocacy and empathy. These two skills have played a major role in how I approach my work as the wife of the governor of Imo State.
As a lawyer, you have developed a deep understanding of the needs and concerns of others, and you have learned to approach issues with empathy and compassion. I am constantly advocating for causes that will better the lives of women, children, and vulnerable groups in Imo State. I have led awareness campaigns and marched across the state to support these groups. This has helped me identify people suffering through difficult challenges and has seen me intervene in many abuse cases. For example, the case of Baby Miracle, who lost his arm because his father beat him at two months for being hungry. I not only made sure he got the best medical attention but worked with the police to issue a warrant for the arrest of his abusive father. I also gave financial aid to the victim's mother and grandmother for their welfare and to start a small business. Of course, in many other cases, in partnership with the Ministry of Women Affairs and Vulnerable Groups, we have done our best to intervene and bring succour to the victims.
How have you collaborated with other stakeholders and government officials to achieve your goals and objectives as the First Lady of Imo State?
Through constant engagement with relevant civil society organisations, my office and the Imo State House Committee on Gender have domesticated the VAPP bill in Imo State. This was signed into law on December 15, 2021. We did not stop there as we continued to lobby for women's and girl-child rights in Imo State.
My office has also worked with well-meaning Imolites and stakeholders to build houses for homeless and indigent widows across different local government areas in Imo State. In fact, on International Women's Day (IWD), we handed over the latest of the houses to Madam Ezette, a widow who lived in a mud house without a roof. Let me use this opportunity to thank those who have partnered with us. However, like Oliver twist, I want to ask more Imolites to work with us to be our brother's keepers.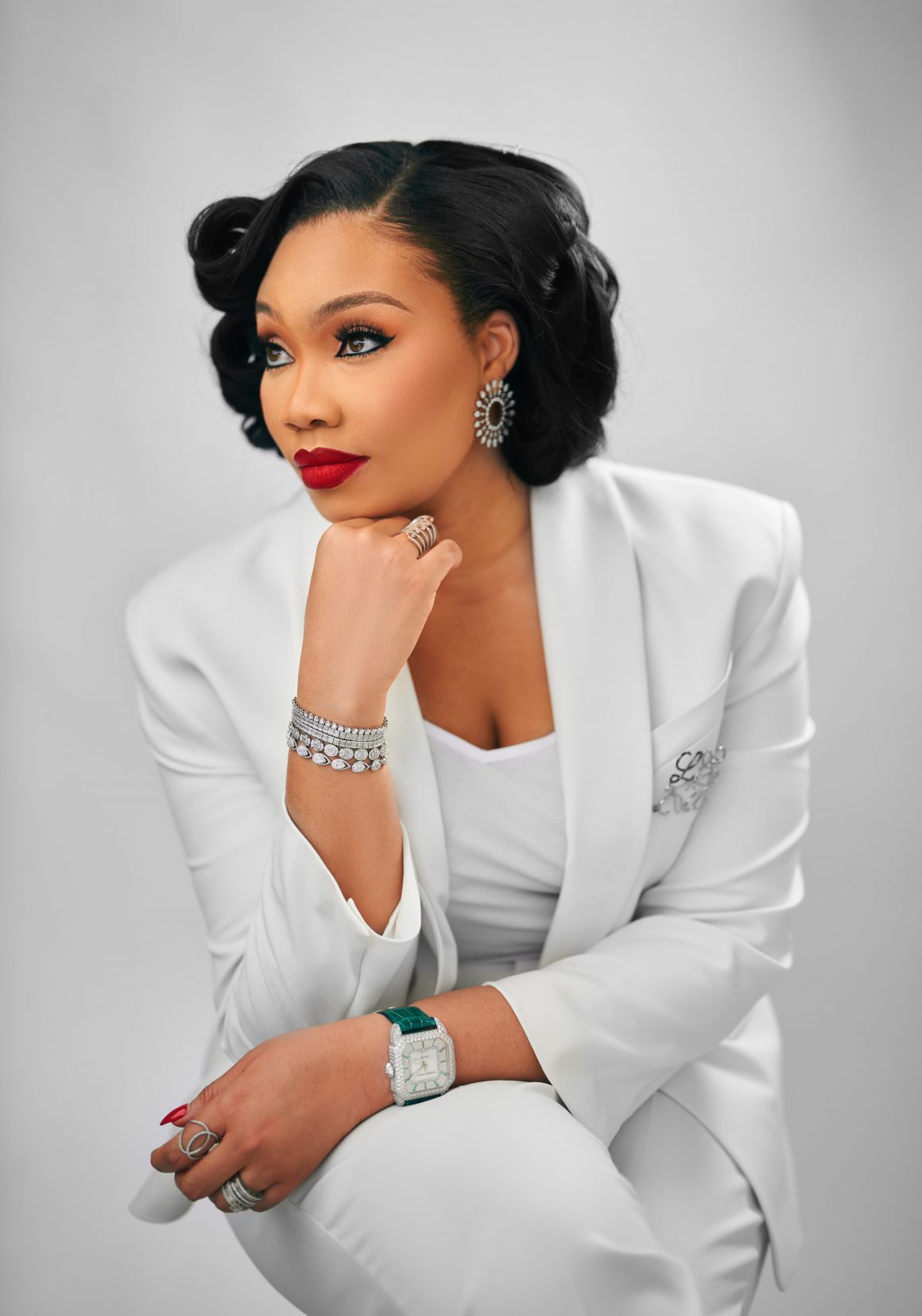 How do you plan to continue your philanthropic work and initiatives beyond your husband's tenure as the Governor of Imo State?
Philanthropy is not tied to a public portfolio. As such, I plan to continue my work as an advocate for equal rights for all, implementation of the SDG goals, and other impactful initiatives through my brainchild, GoodHope Flourish Foundation, which focuses on improving the quality of health care delivery for pregnant women and adolescent girls and providing extensive care to infants through nutrition and immunisation.
My team of volunteers and I will be expanding our scope to include the sensitisation of personal hygiene, safe practises, and mental health awareness. Not leaving behind the promotion of quality education as a fundamental human right through ensuring equal access and support for conducive learning. We will also be looking at creating campaign programs that span across the prevention and management of infectious diseases and infected persons while advocating for the elimination of gender-based violence, female genital mutilation, and the support of gender equality and human rights.
How do you ensure that your work as the First Lady of Imo State aligns with your personal values and beliefs?
The most important thing for me was identifying my values and beliefs; then, I evaluated my new position to determine whether it aligned with them. Since then, I have made a mental note to stay true to them, irrespective of what I did. However, I am also in a position that requires me to seek personal and professional growth. Therefore, I continuously reevaluate these personal values and beliefs and extend myself grace when the time comes for me to evolve.
Can you describe a particularly memorable moment or experience during your time as the First Lady of Imo State?
It has to be the domestication of the Violence Against Persons Prohibition (VAPP) Act in Imo State, which was done by my dear husband, His Excellency Distinguished Senator Hope Uzodimma, on my birthday, December 15, 2021. I look forward to more feats.
Let's talk about the women in your initiatives and programs as the First Lady of Imo State. How do you ensure they stay involved and empowered?
Our empowerment programs are packaged in such a manner that targeted beneficiaries are chosen across the 27 LGAs of Imo State.
For those who indicated an interest in learning skills, we not only trained them but also empowered them with their tools of the trade, including but not limited to one hundred pieces of sewing machines and salon kits distributed across all 27 LGAs in Imo State.
A total of one hundred and fifty pieces of outdoor barbecue grill stoves and monetary gifts were also distributed to women from different groups across the LGAs to complete Phase One of the Imo Women Empowerment Scheme.
My office has also undertaken routine hospital visits to support indigent people and vulnerable groups to access better healthcare and, in some cases, offset hospital bills. Then there's the collaboration with the State Ministry of Women Affairs and Vulnerable Groups, where we have continued to rescue, rehabilitate, and resettle victims of abuse and molestation while taking our advocacy against gender-based violence and sexual abuse to the various communities across the state. We have also supported and reunited some of our girls and children who were trafficked to other states in the country and around the world. Time will not permit me to share all that we have done. However, my office is open to you at any time to hear and see more of the work that we are doing.
What advice do you usually share with these young girls and women who, despite all odds, aspire to succeed in their careers and positively impact their communities?
I always remind them that hard work combined with prayer guarantees success. There are no shortcuts to life. You must believe in yourself, dare to dream, and do your best at any given point in time. Remember, your biggest enemy is self-doubt and inaction. Pray and have faith in God; all your desires will be met.
What message do you have for the people of Imo State and Nigeria, especially in these challenging times?
I am calling on everyone to get involved in promoting peace in Imo State and Nigeria as a whole. We need a collective effort to achieve peace; everyone must join hands to fulfil this. When there is peace, there will be development.