Odio Oseni is the name and the driving force behind the Odio Mimonet fashion label, a name coined from the designer's pseudo name "Mimi" and the name Claude Monet. A graduate of Yaba College of Technology and London College of Fashion, Odio is one of Nigeria's pre-eminent fashion designers and has worked in the fashion industry for over 25 years. Her brand has designed and fashioned some of the most iconic pieces in the African fashion industry and has dressed some of the most fashionable women in Nigeria and Africa. In this interview, I sat down with the pioneer designer to discuss the success of her business and her views on the growth of the Nigerian fashion industry.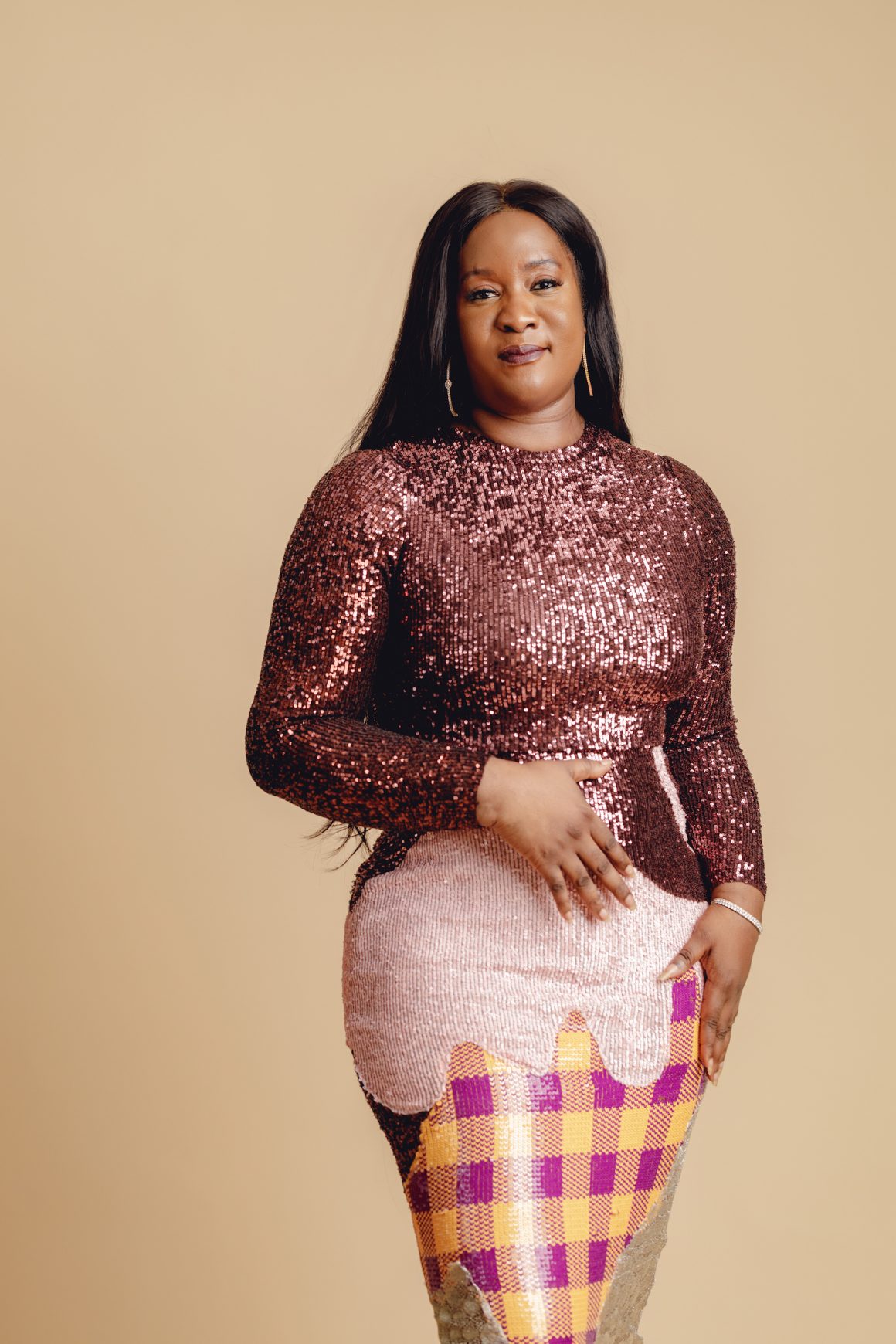 You have been in the fashion industry since 1995 or even before that, and it won't be out of place to say the Odio Mimonet brand is one of the pioneer fashion brands in the Nigerian fashion industry. Please tell us when you first became interested in fashion, why you went into fashion design, why it is important to you, and what your journey has been thus far?
My love for colour and art has always influenced me. As a child, I always loved art masters and impressionist artists, and I was always autographing surfaces with my signature. Our brand name Odio Mimonet was formed using Mimi, my pseudo name and Claude Monet. My love for art made me go into fashion design, and the journey has been very rewarding, though there is still room for much more to be done concerning my brand and the Nigerian fashion industry.
Where do you look for creative inspiration?
My creative ideas come from everywhere. I especially like a woman dressed gracefully. We generally do a lot of thinking outside the box but stay true to our design ethos. We also build on and reinvent our legacy styles.
Over the years, the African fashion industry, particularly the Nigerian fashion industry, has made significant inroads on the international stage. What do you think has brought about this awareness, and what role would you say your brand has played in this journey?
African fashion has indeed made great strides, with the world welcoming other cultures and their beauties within. Nigeria, as an African giant, has made significant strides. Odio Mimonet always strives to highlight the rich African culture. We are driven to propel Africa's unique contribution to the global art and fashion ecosystem, thus infusing our culture, colours, textures, vivacious nature, temperaments, and happiness through our pieces.
Social media and blog sites have also propelled Nigerian fashion into the limelight, and the world can now see real-time designs coming out of the country. African music is now globally recognised as well.
Since fashion is a community and we live within it, our life is an osmosis process. We believe, thankfully, that the brand has possibly influenced many others coming behind us, and we thank God for it. We have also played a role in the revival of the agbada, which lends male strength but with female ease. With my brand, we have had exposure dressing up world-stage celebrities and representing Nigeria through fashion. We have also had international exposure stocking in foreign retail outlets.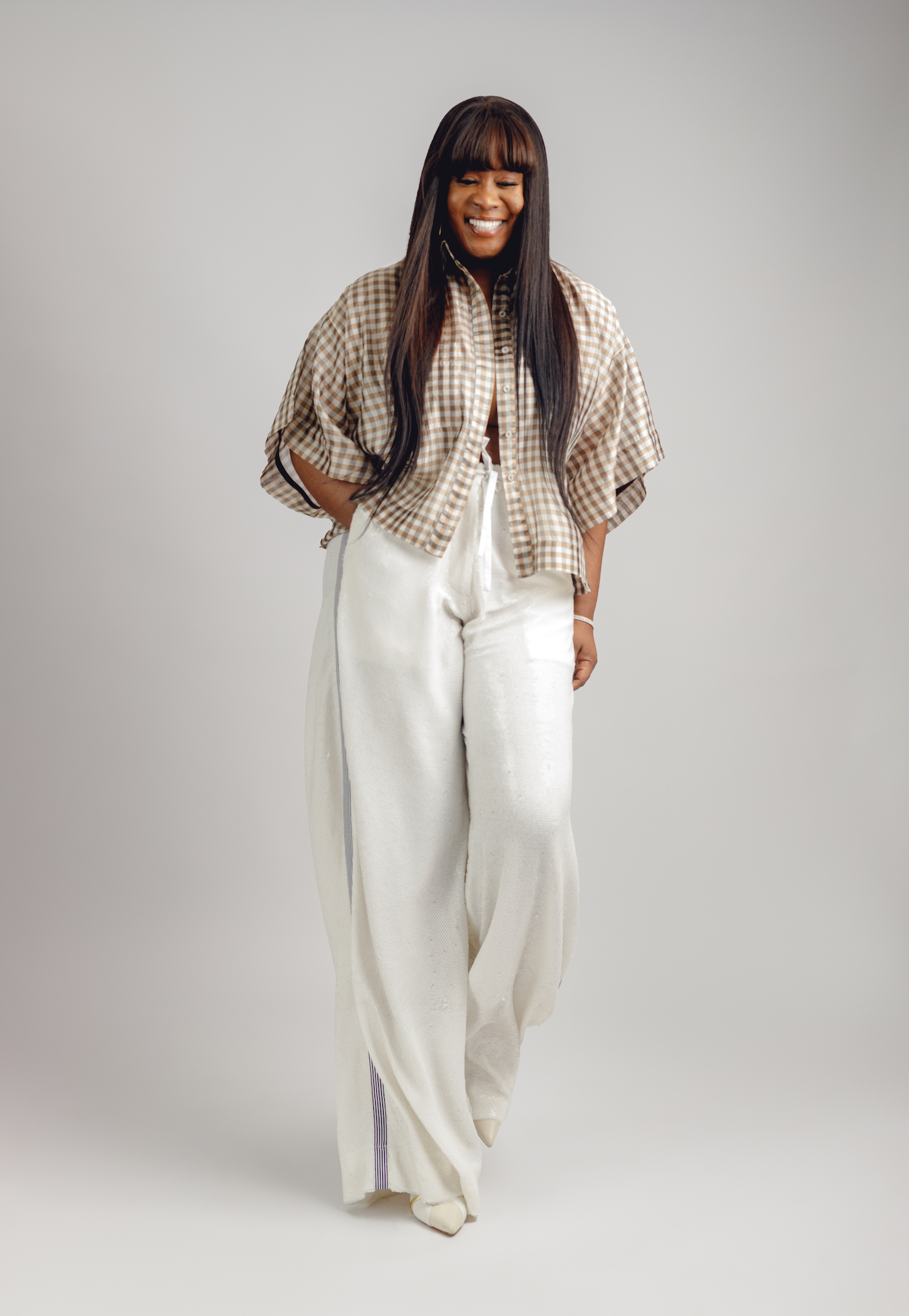 The Odio Mimonet brand has evolved over the years. If I recall correctly, the brand began as a couture brand catering to women who wanted bespoke outfits for special occasions, but it has since morphed and added a ready-to-wear and diffusion line. Tell us more about all the lines that make up the Odio Mimonet brand.
The diffusion lines were created to open up the brand to clients who need fashion on the go and to a broader range of tastes and budgets. Voyage, a ready-to-wear brand, has an element of couture with pieces that can be worn for personal milestone events or any special occasion.
Mimi is a more playful and affordable line of the brand; it's more for building an everyday wardrobe.
Where do you see the brand in the next five years?
We have expansion plans both locally and internationally. We also want to increase our product offering. We recently launched a home line called Odio at Home, with table runners and mats made here with locally sourced fabrics.
I'm looking forward to this one, as it represents everything, I like to surround myself with at home that gives life that extra comfort.
Almost 30 years later, you must have seen and done it all, but tell us what you will say has been your biggest moment in fashion and why?
I would say my biggest moment in fashion was my first international feature in an editorial. It was awesome to know someone with fresh eyes could look at my work and understand the design thinking that went into the process.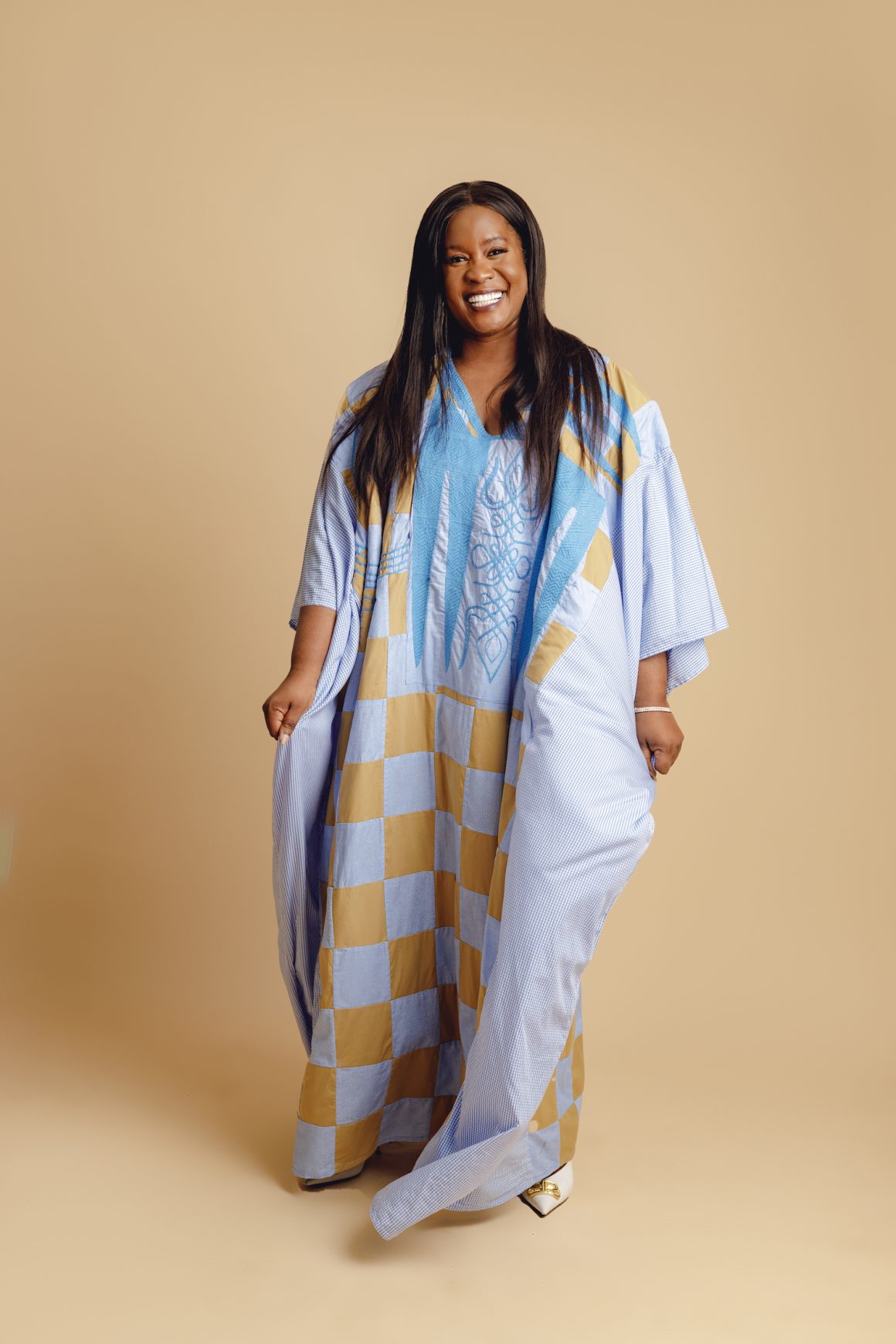 Having had the privilege to showcase on many international runways, can you take us back to your first international show? Where was it, and can you relive that experience with us?
Coincidentally, our first international show was with ARISE in South Africa at the Sandton Center about 14 years ago. Sharing a stage with other African designers reassured me of my path in the fashion world. The exposure was exactly what the brand needed at the time, and as they say, the rest is history.
The COVID-19 pandemic caused a shift in fashion as we know it. What changes did you make to your brand to accommodate life during and after the pandemic?
The Covid-19 pandemic destabilised a lot of businesses and their processes. Our mode of operation had to adjust. We found ourselves servicing the hospitality industry during that period, and we have continued and are looking into producing diverse products in that sector.
With the pandemic came comfort clothing, and your agbadas have become a hit among the Lagos fashion crowd. What was the inspiration behind it?
Fashion needs to be comfortable, and I must see myself in my designs. I live in my agbadas; they were designed as easy wear that can take you to different places at the same time. The OM agbadas are a line we had for at least seven years before the pandemic came. You know, Agbadas are a part of the African traditional clothing culture. We have always had a strong traditional wear history. From fabricating styles in Ankara, tie-dye, and batik, we worked with those fabrics when it wasn't fashionable to do so. So naturally, they were reimagined to make them more appealing to a diverse range of people.
How do you walk the line between being unique and having commercial appeal?
I'd say it's our uniqueness that brings the commercial appeal. In this line of business, you have to truly understand who you are as a designer and stay true to it. Understanding this has helped with keeping out the noise and pressure from outside. When you see an Odio Mimonet piece, you instantly recognise it. That's what keeps me gratified as a designer.
You're both the creative and the business head of your company. How do you balance your time between the two?
Being a creative is easy for me. I have sketched since I was old enough to hold a pen. The business part is what we learn every day. I read many business books, have taken countless courses, and have mentors. The life of a designer isn't as glamorous as people might think. It's hard work, but we're scaling gradually, and I'm excited about the future.
You have been on many platforms in Nigeria, ARISE Fashion Week being one of the biggest. How has being a part of the ARISE brand impacted your brand?
First, there is the funding of these shows, which we all know are very expensive for any fashion house to bear alone and ARISE Fashion Week has been gracious enough to cover them. Being a part of the ARISE brand has also brought international recognition and exposure. We have had international models like Liya Kebede, and a few others walk our shows and received publicity in magazines like Vogue and the like. No man can be an island. More of these collaborations are required, particularly in this industry in this country. The younger designers need continuous encouragement and funding as Nigeria continues to be a fashion travel spot.
ALSO SEE: ARISE Fashion Week 2021 – Odio Mimonet
Regarding the Nigerian industry, a lot still needs to be done. What are the changes that, from your point of view, need to be made?
The industry needs a lot of funding. Textiles can easily make a mess of expenses. We need technically skilled artisans, tools, and equipment. We still have a lot of issues with trademarks. We need more fashion retail outlets for distribution and stocking. We also need more buyers from major fashion retailers outside Nigeria. Fashion shows are exciting, but for us, it's a real business; at the end of the day, business is about sales.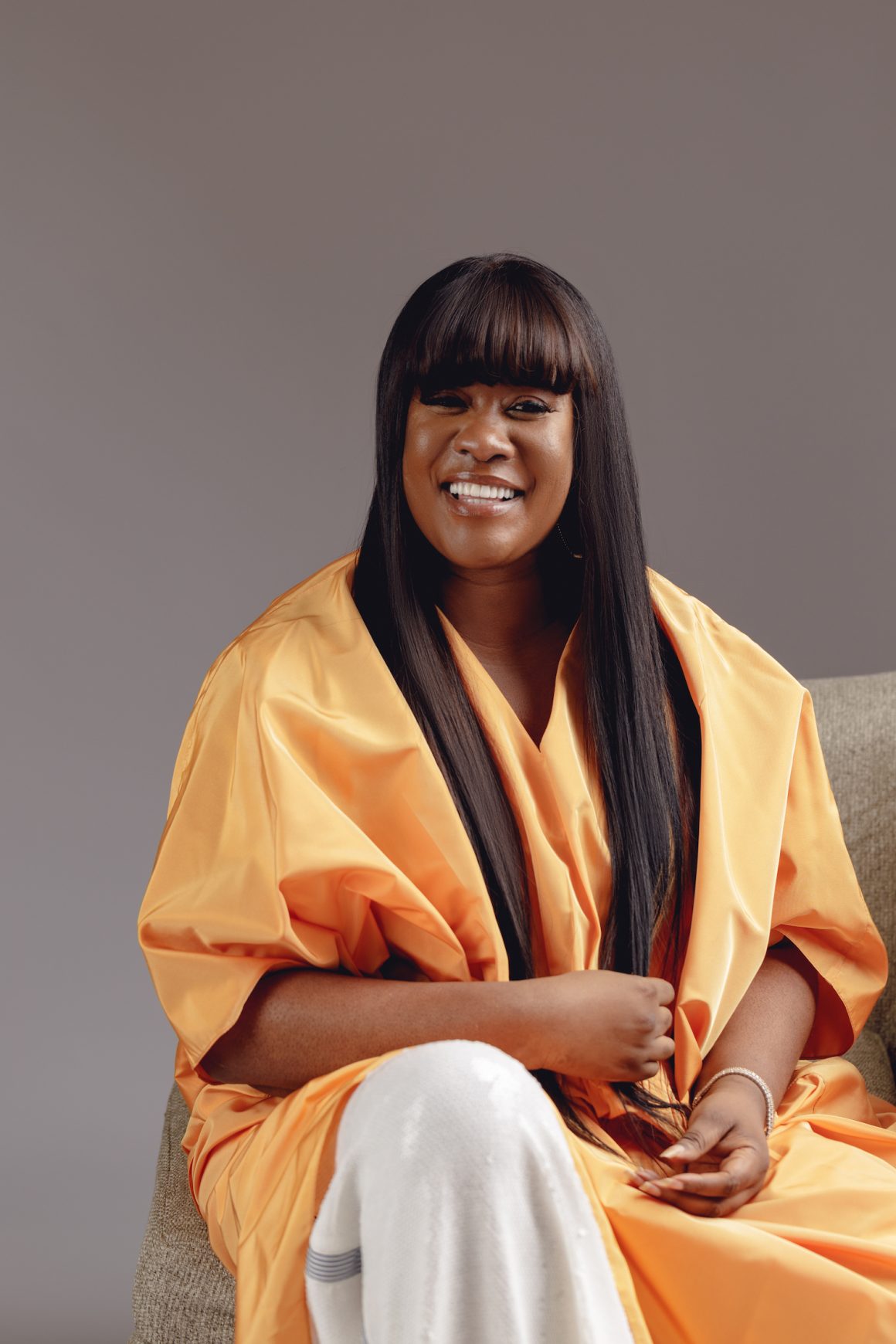 What do you think is the most challenging part of trying to become a successful, established fashion designer?
I believe it is developing and retaining skill sets within the fashion community. I have to say I am grateful to have been able to contribute to the fashion industry by enhancing the gifts and talents of the community.
There is a lot of pressure on designers to produce their best collection season after season. What advice would you give young designers just starting out and hoping to make it in the industry?
Wake up with passion. Live fabulously and have fun doing what you do. Add value, grow your inner gift, and stay kind.