Pay attention to the name Hamra Obaigbena as you are about to see her making waves in the fashion industry as a Gen Z fashionista. Her keen eye for style and ability to push boundaries in fashion has made her a standout figure, and her translation of this featured look is proof of this. The dress, which is from Tiffany Amber's latest collection was an actual work of art, and she wore it with effortless grace and confidence. It featured a deep plunging neckline highlighting her toned arms and shoulders, and the beaded bustier added a touch of glamour and sophistication to the dress. The thigh-high slit also created a sleek and elegant silhouette which was just perfect.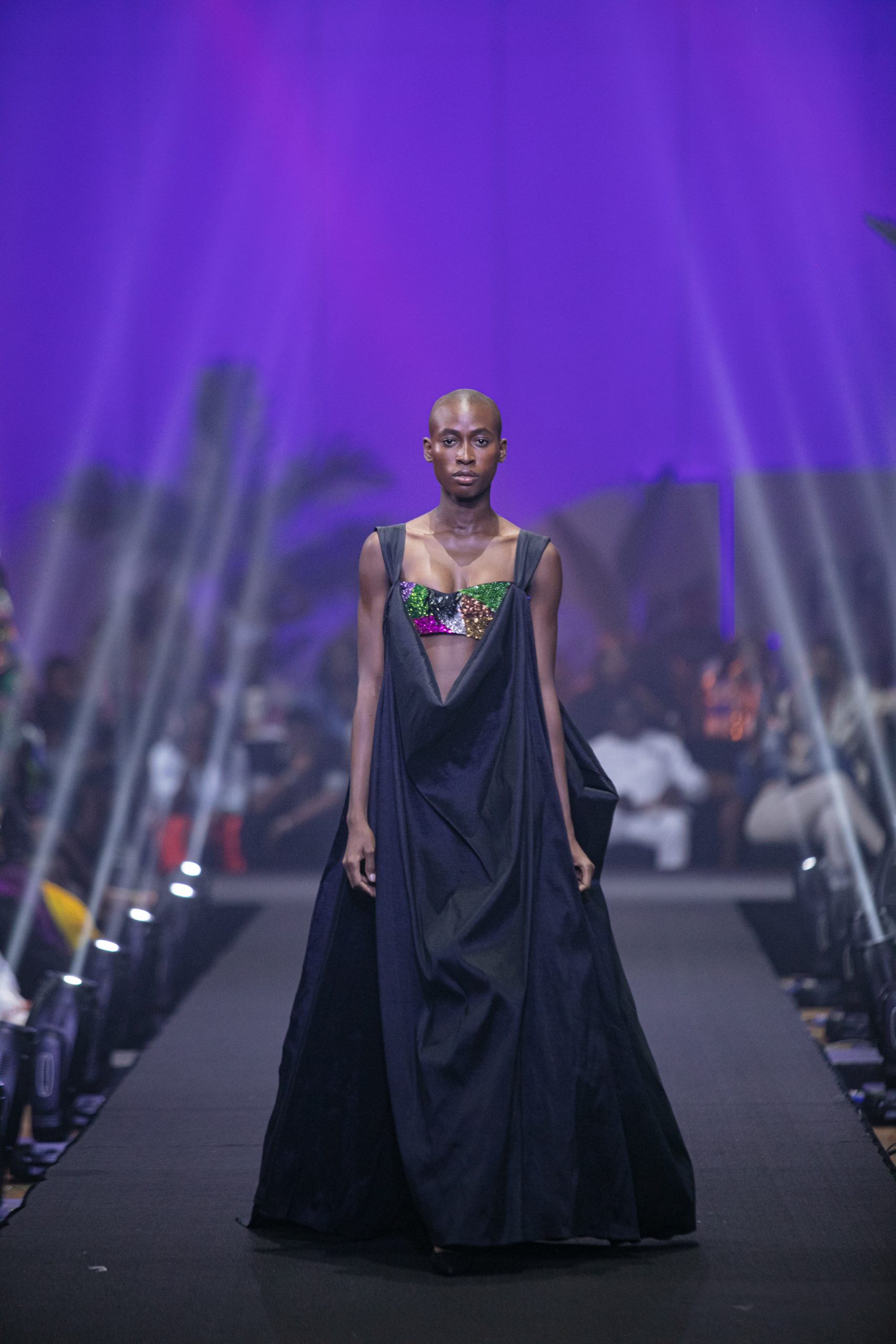 Hamra paired the dress with simple yet stylish accessories, including black strappy heels from Amina Muaddi and a red clutch bag from Zashadu. She also opted for minimal makeup, with just a hint of shimmer on her eyes and a nude lip to complete the look.
What really set Hamra's look apart, however, was her bold choice of hairstyle, the traditional braid updo, which serves as a reminder that she isn't afraid to take risks when it comes to fashion.
Overall this look was a true showstopper and is sure to be a popular style inspiration for fashionistas everywhere.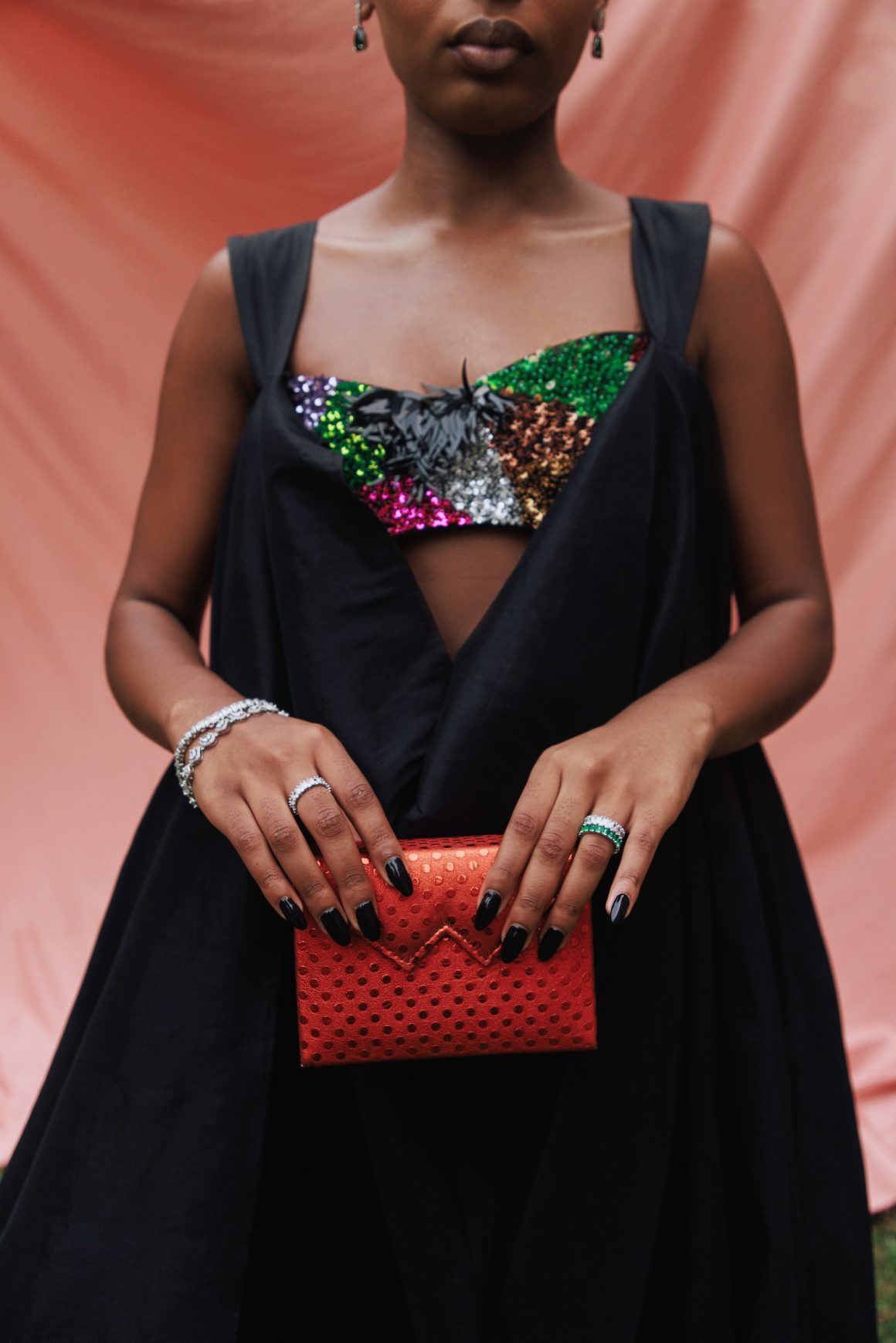 Photographed by Richie Igunma (IG: @scrdofme)