Nigerian Fashion takes Centre Stage at The World Expo, Dubai
Africa's most anticipated fashion event, Arise Fashion Week, is back on the runway and this time in Dubai.
In collaboration with the Nigerian Pavilion at Expo2020 Dubai and the Federal Ministry of Industry Trade and Investment, the event set for December 3, 2021, would showcase the best of Nigerian fashion designers and music. Grammy-award winning singer, Wizkid and one of the next generation leading pop stars, Rema, would provide musical entertainment. It would be a grand event with top dignitaries from the Nigerian and Dubai government, respectively. Also attending is a long-term partner of Arise Fashion Week, Naomi Campbell, alongside other global celebrities.
This is Arise Fashion Week's first live show since the pandemic. Last year, the event, which was virtual, was televised and streamed on all ARISE/THISDAY platforms. In a twist from the norm, it was a competition that showcased 30 designers under 30
Since its inception, Arise Fashion Week has been promoting and celebrating the next generation of Nigerian and African fashion designers and preparing them for global dominance.
Konye Chelsea Nwabogor snd Funke Babs Kufeji report.
Lisa Folawiyo
Having trained as a lawyer, Lisa Folawiyo came into fashion with no formal education on the subject. Still, today she is regarded as one of the leading names in the industry. She founded her line, Lisa Folawiyo – previously known as Jewel by Lisa – in 2005. She is celebrated for her colourful collections that fuse traditional West African fabrics with modern tailoring and beaded embellishments
"Our mothers, grandmothers and probably great-grandmothers have worn this fabric", she says.
She attributes her success to finding and sticking to this unusual aesthetic.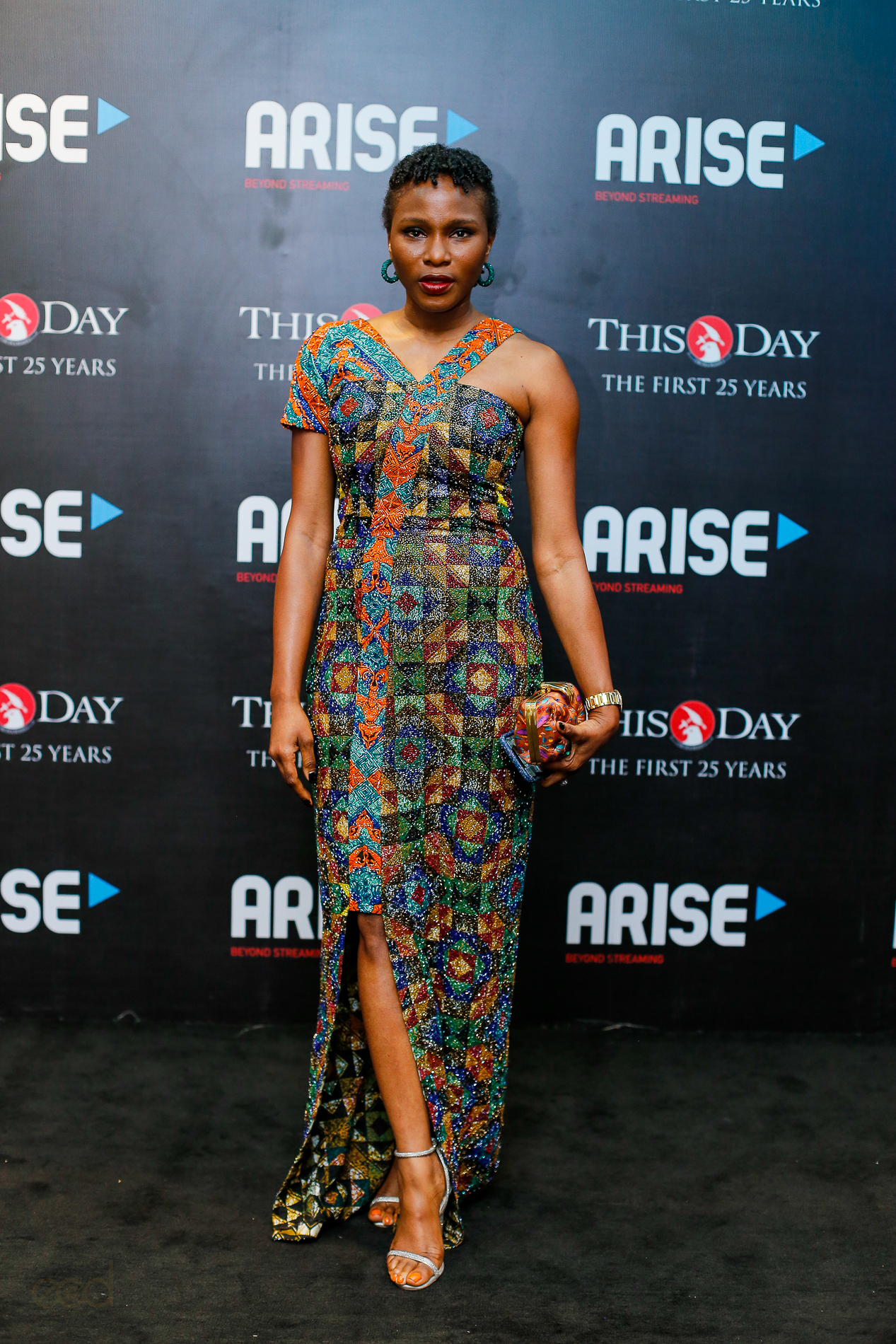 Ituen Basi
 Ituen Basi was founded by Ituen Bassey, a graduate of Theatre Arts. She designed and tailored costumes for stage productions and beauty pageants during her undergraduate years. Her love for the arts and fashion took her to London to further her studies in the American College in London and London College of Fashion, where she majored in Tailoring and Clothing Technology. She went on to excel in sample making for established designers. She continued building her repertoire by moving onto bespoke bridal wear for various clientele, later introducing her day and formal wear under the Ituen Basi label.
Ituen Bassey launched her first homegrown collection in Lagos, Nigeria, in 2009. Her unique use of Ankara produces exceptional but wearable art pieces, which are contemporary expressions of enduring sophistication. This has made her pieces a roaring success in Nigeria. Her fresh design interpretation and fabric treatment have since begun a new era of unique Ankara designs.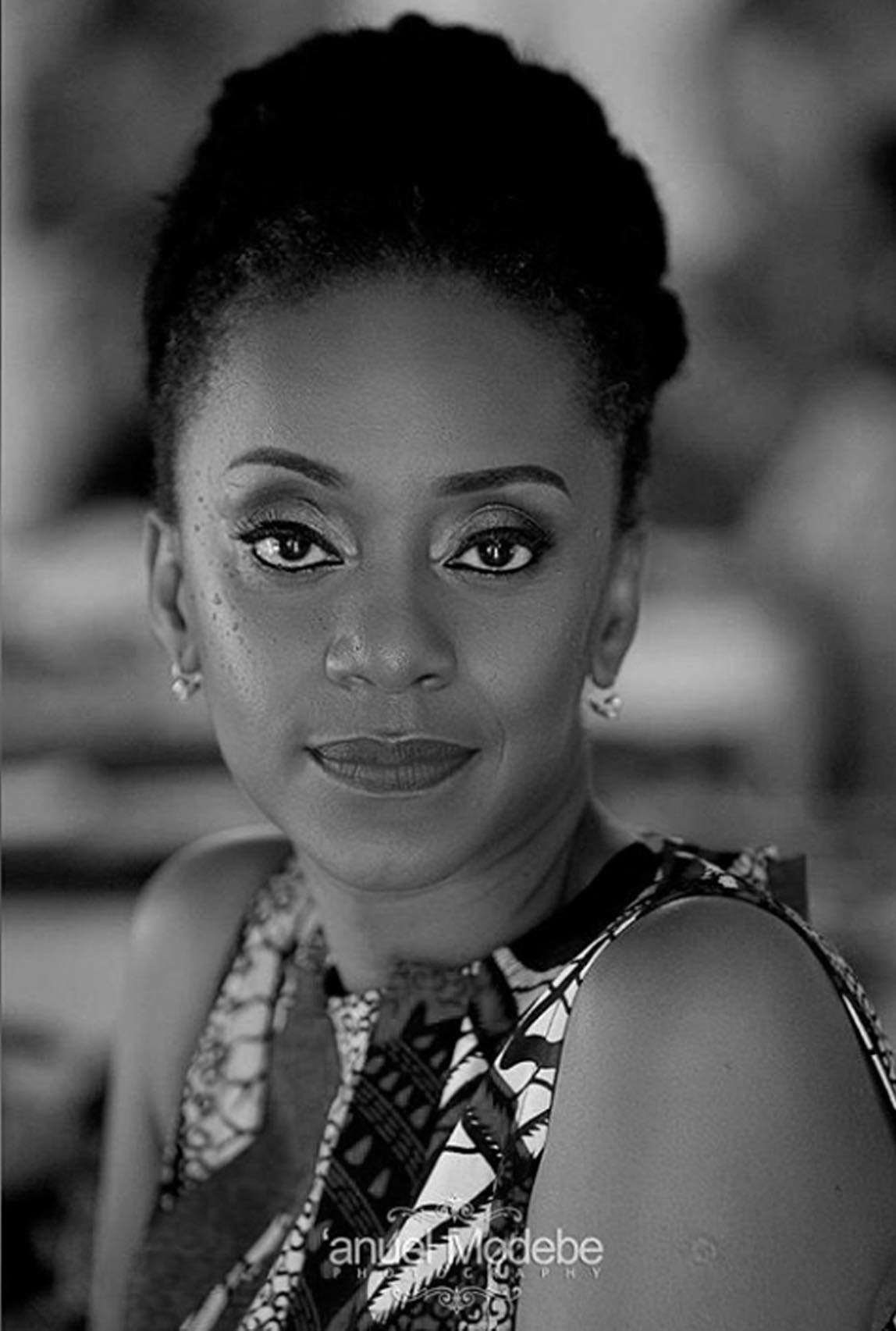 Banke Kuku
Growing up, Banke Kuku was primarily influenced by the sophisticated minimalism of fashion houses like Céline and the eclectics of West African prints. Following a course in Fine art at Central Saint Martins and a Fashion and Textiles Degree from Chelsea College of Art and Design, she launched her fabric-focused label.
Given the nickname "Queen of Color", whilst working for fashion house Jasmine Di Milo, Banke draws on her cultural heritage to create bespoke patterns and textiles rich with colour and texture. Intricate and luxurious, her signature prints are emblazoned upon silk fabric and include adire-inspired splatter designs, animal print, and leaf motifs. Not only has she supplied fabrics to designers like Duro Olowu, Lisa Folawiyo, and Burberry, Banke also employs them in her creation of slip dresses, flowing agbada kaftans, pyjama-style blouses, modern interpretations of the kimono, as well as decorative interior pieces like cushions.
"Textiles are my canvas," she says, "I work digitally, so there's no limitations on colours, tones and prints. Unlike weaving, it's quick to turn my artwork around."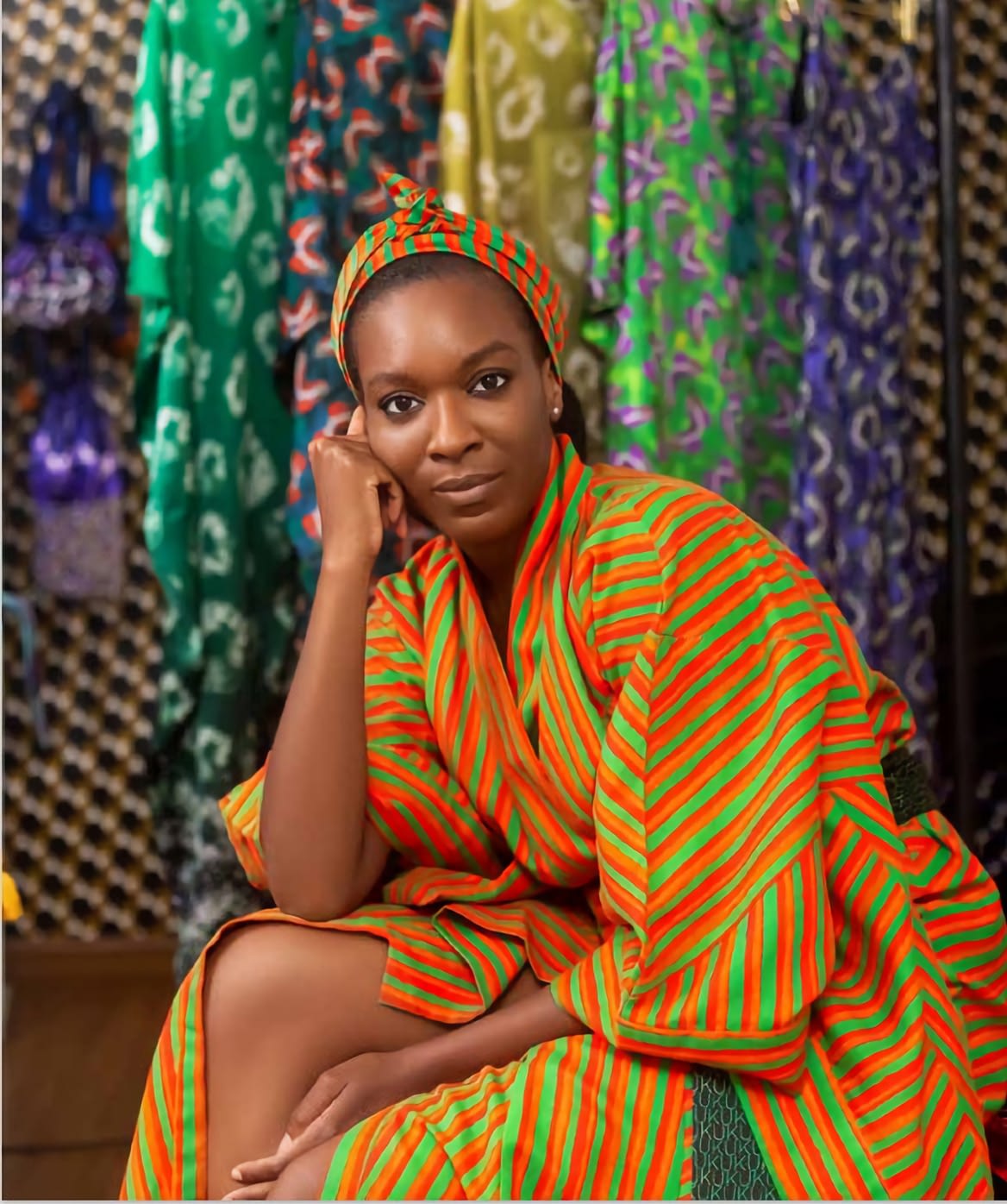 Tiffany Amber
 Folake Coker came back to Nigeria with a Master's Degree in Petroleum Law, but her love for fashion reigned superior, and instead, she became a fashion designer. In November 1998, she launched her fashion brand Tiffany Amber the first ready-to-wear label in Nigeria. Fast forward 23 years, and she has grown into a luxurious lifestyle brand that transcends the whole of Africa with outstanding global recognition.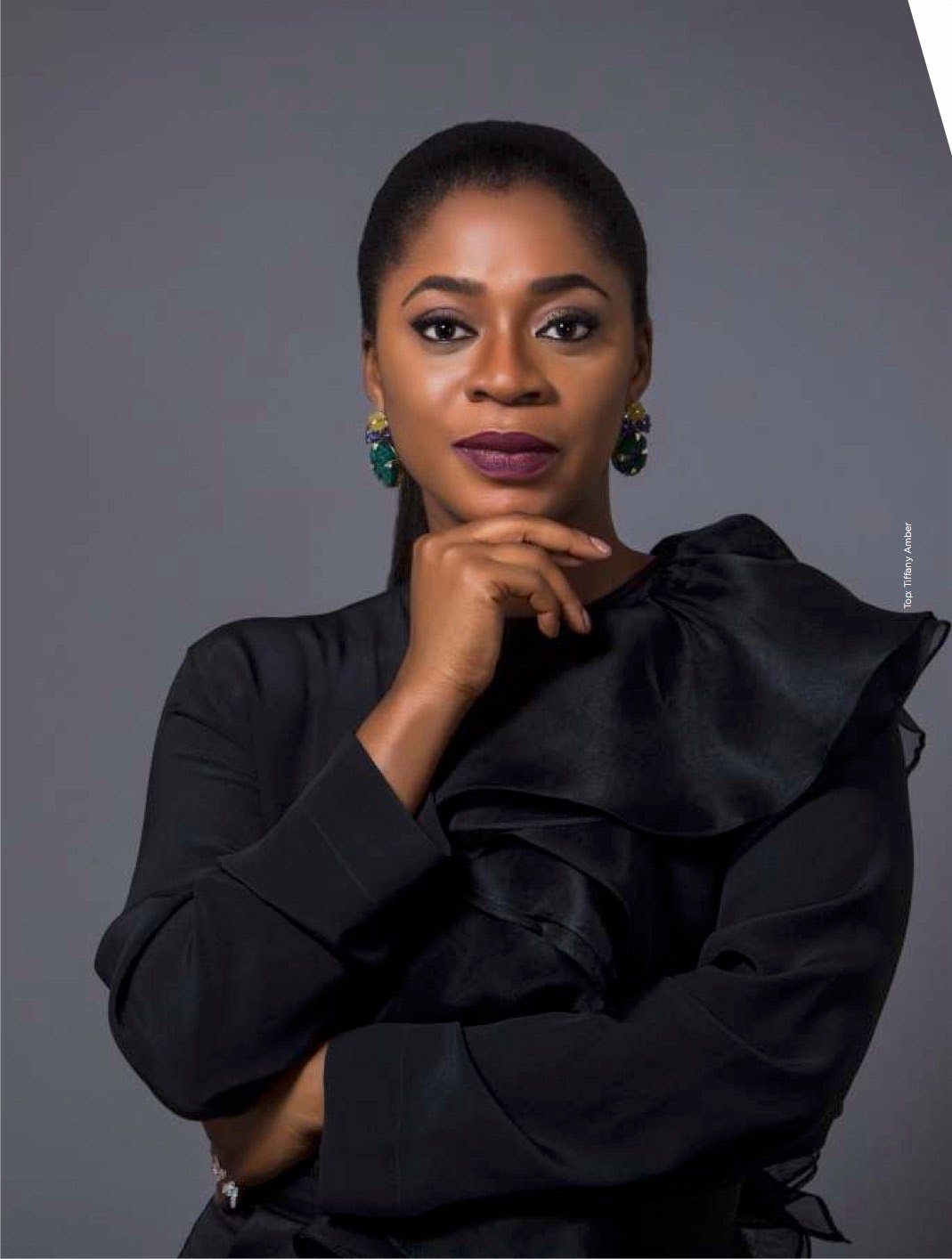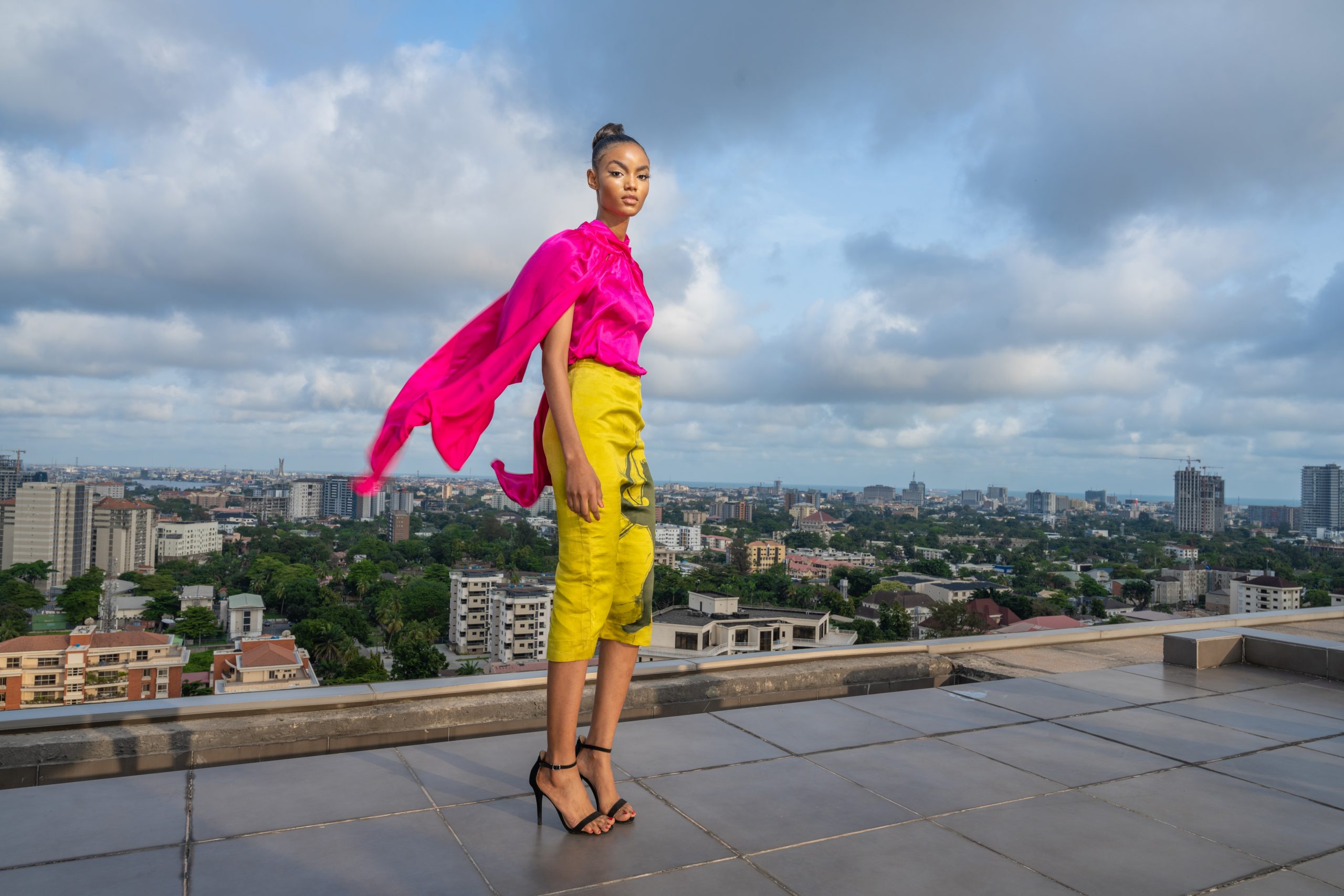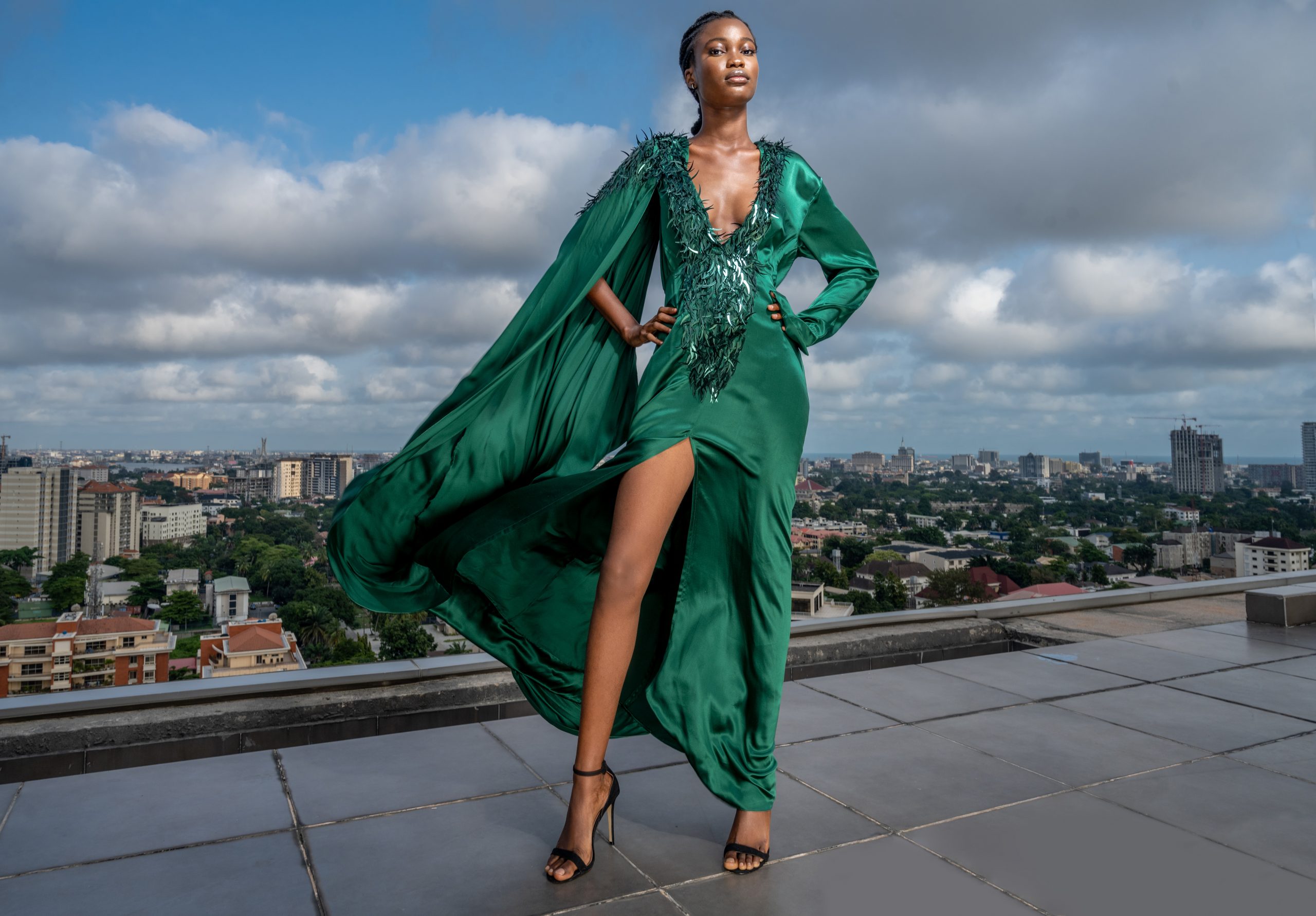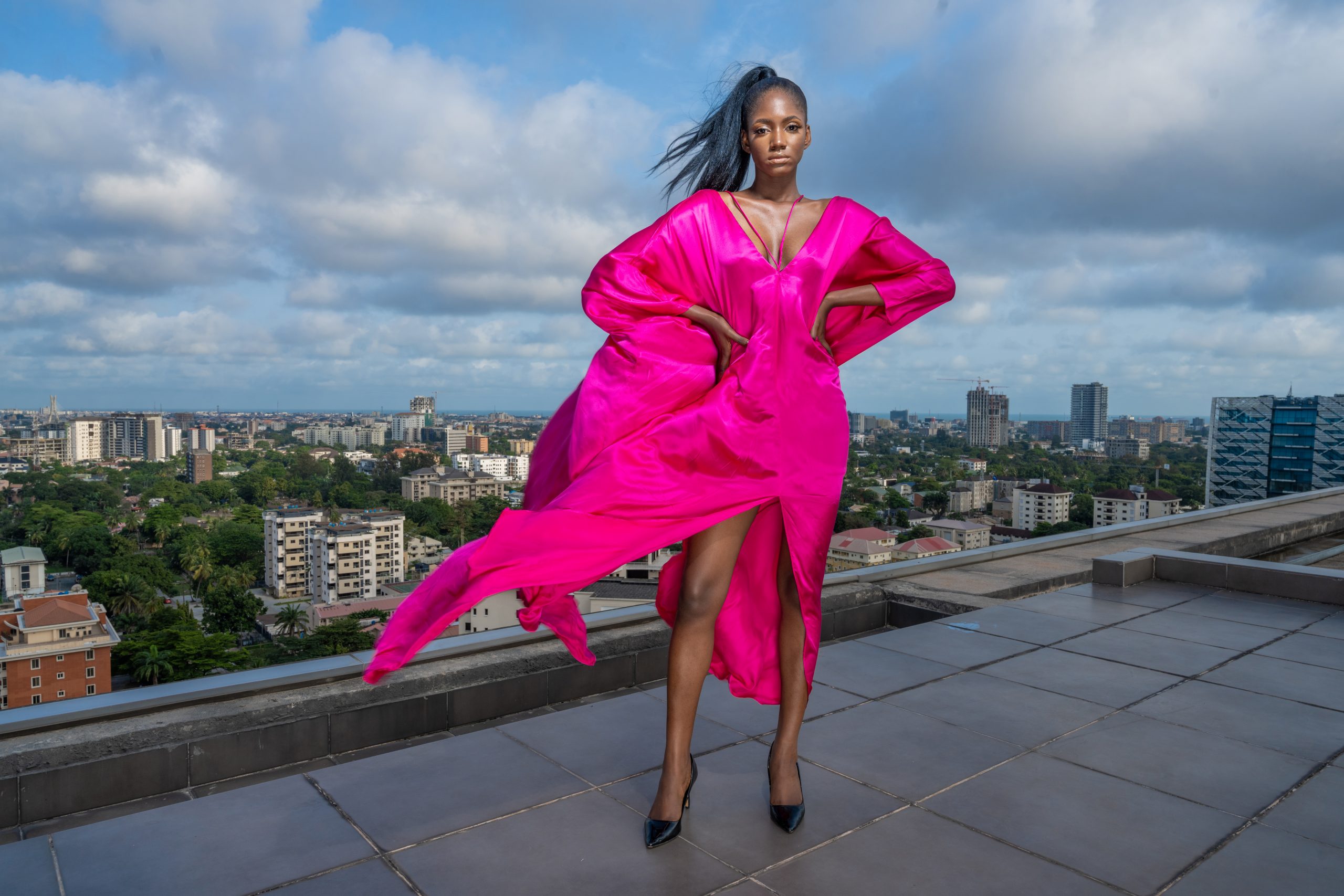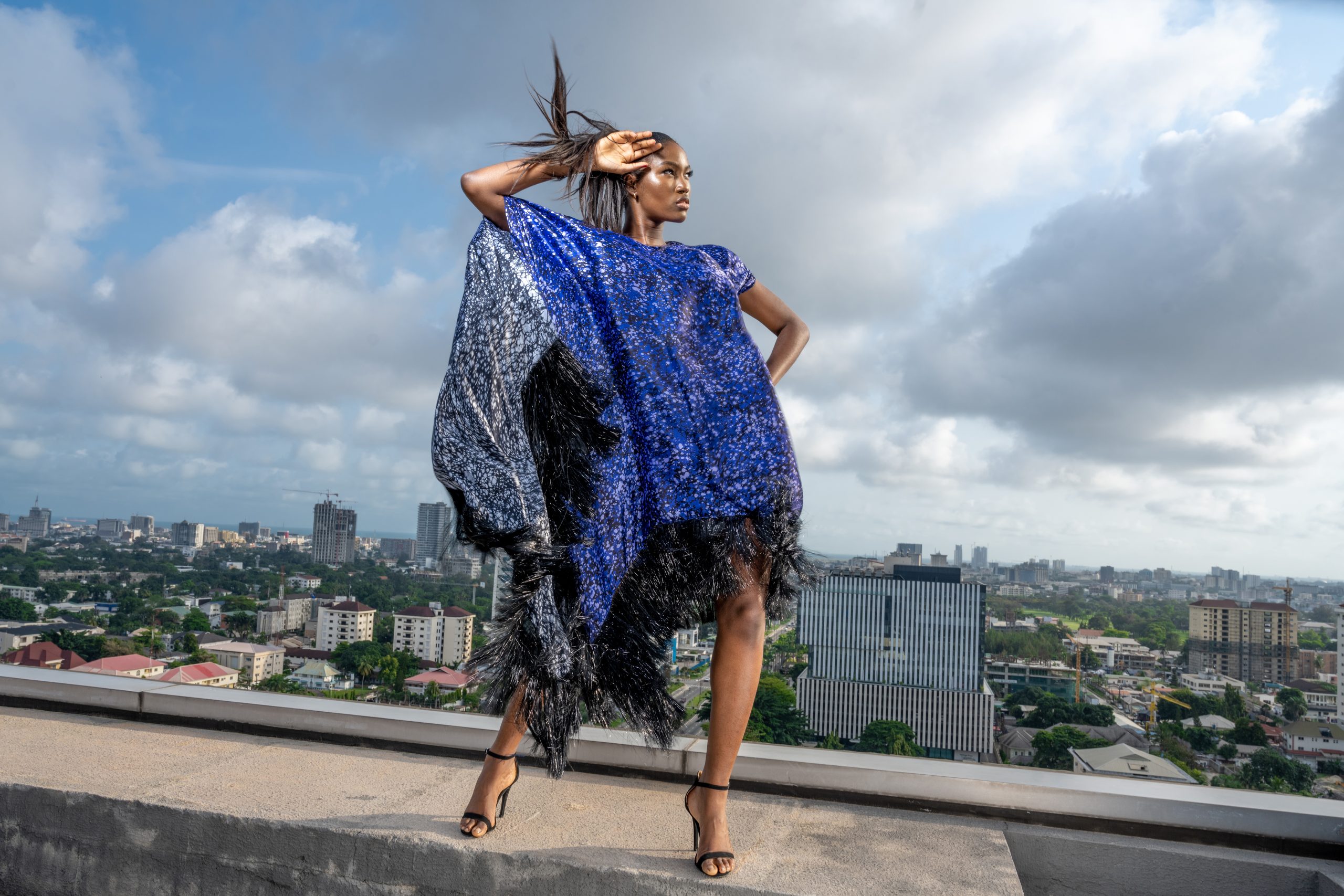 Lanre da Silva Ajayi (LDA)
After studying finance and business in the UK, Lanre Da Silva Ajayi changed her path and became a fashion designer in Nigeria. Her designs first arrived on the fashion scene in 2005 with her now-iconic couture signature. From then till now, she has evolved into a much more modern and cutting-edge brand and a full-blown fashion house with global recognition. Her style is rich in femininity with a multitude of embellishments.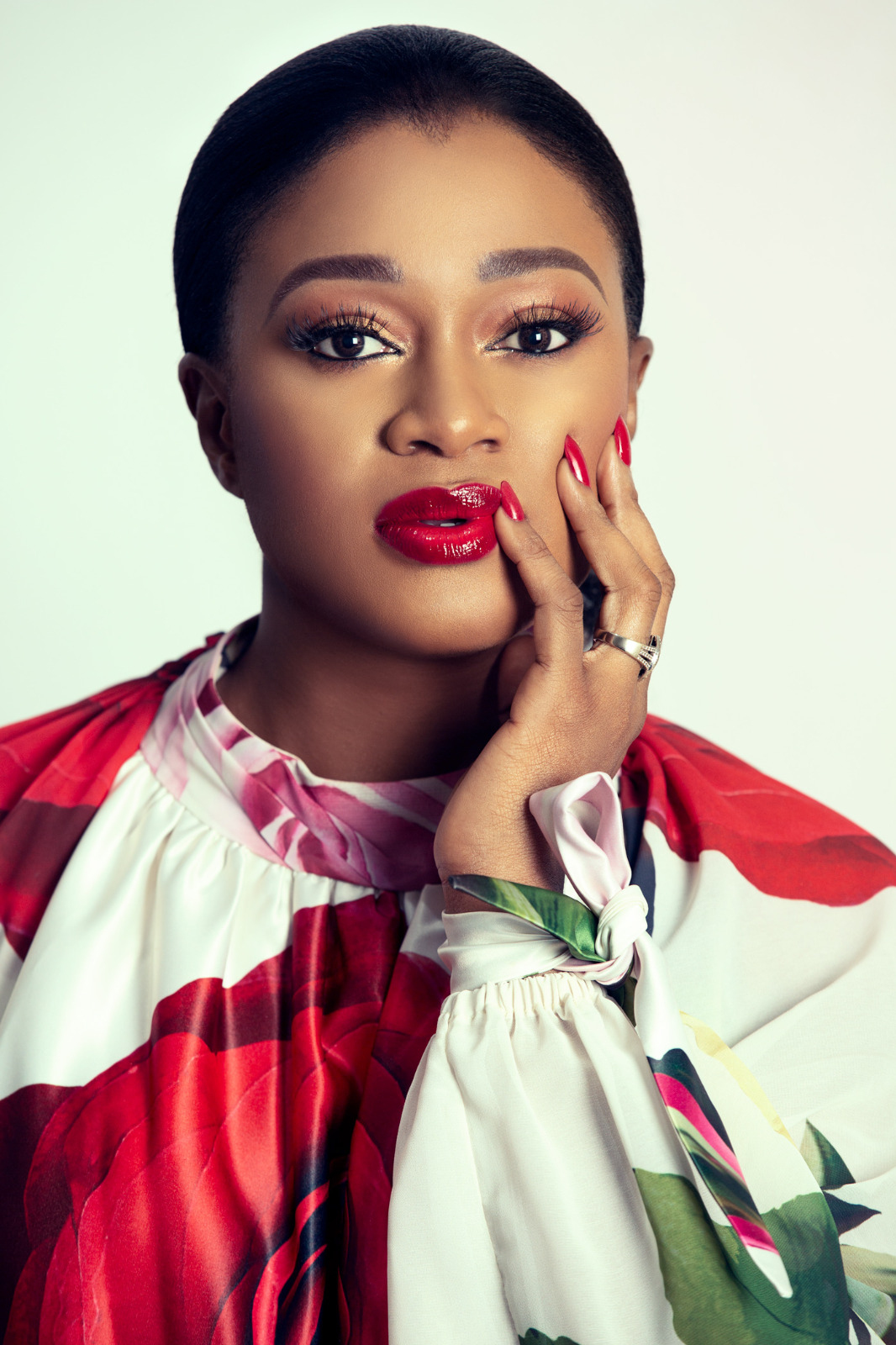 Kenneth Ize
Kenneth Ize is reinterpreting traditional West African fabrics and Nigerian craft with his namesake label that he founded in 2013. He studied fashion and design at the University of Applied Arts Vienna, and Upon graduation in 2013, he launched his eponymous label at Lagos Fashion Week. He took a two-year hiatus while doing an MA at the University of Applied Arts Vienna. The designer relaunched his brand for Spring/Summer 2016.
"We're reviving, reinterpreting and giving new context to artisan techniques that have given meaning to West African identity," he says.
In 2019, the brand introduced womenswear. Kenneth Ize was a finalist for the LVMH Prize 2019, a joint winner of the Arise Fashion Week Award for "Designer of the Year in 2019 and the winner of the Arise Fashion Week 30 under 30 competition in 2020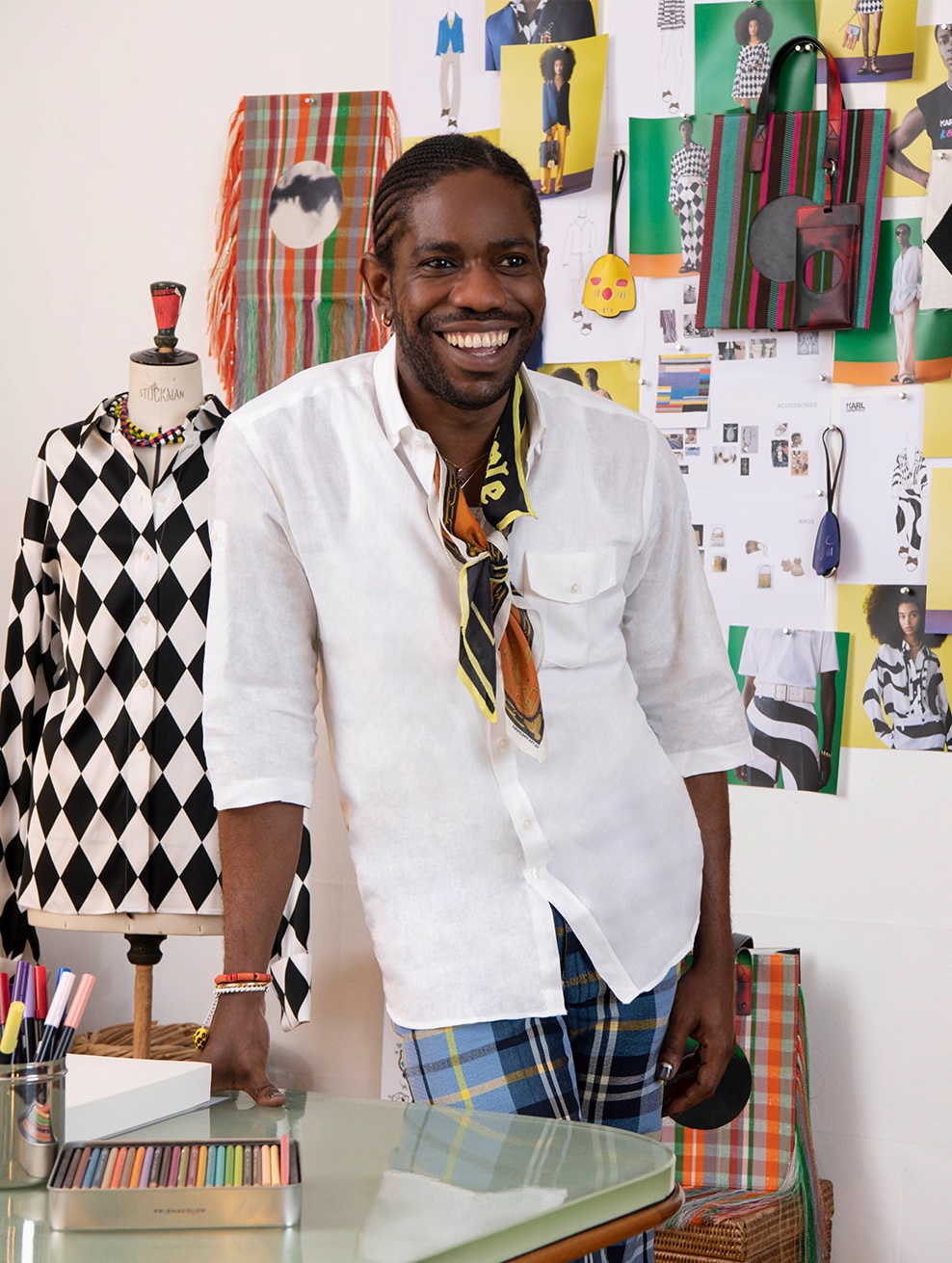 Tzar Studios
Tzar Studios is a contemporary menswear brand founded in 2014 and birthed from the ineffable love for prints inspired by the ethos of the metrosexual man. The brand challenges the conventional approach to menswear, creating unique items that embody the purpose of form and functionality.
Chukwuma Ian Audifferen is the art director of Tzar Studios. Born in Lagos, Nigeria, he schooled at the University of Lagos, where he obtained a Bachelor of Science degree in Microbiology. He believes in clothes that promote comfort and confidence and strives to incorporate this notion in his designs.
Yutee Rone
Since launching her eponymous label in 2007, Yutee Rone has designed unique structural pieces from the finest quality fabrics and exceptional attention to detail. Known for her use of experimental fabrics and well-detailed craftsmanship, Yutee Rone's pieces are designed to captivate and empower the woman wearing them.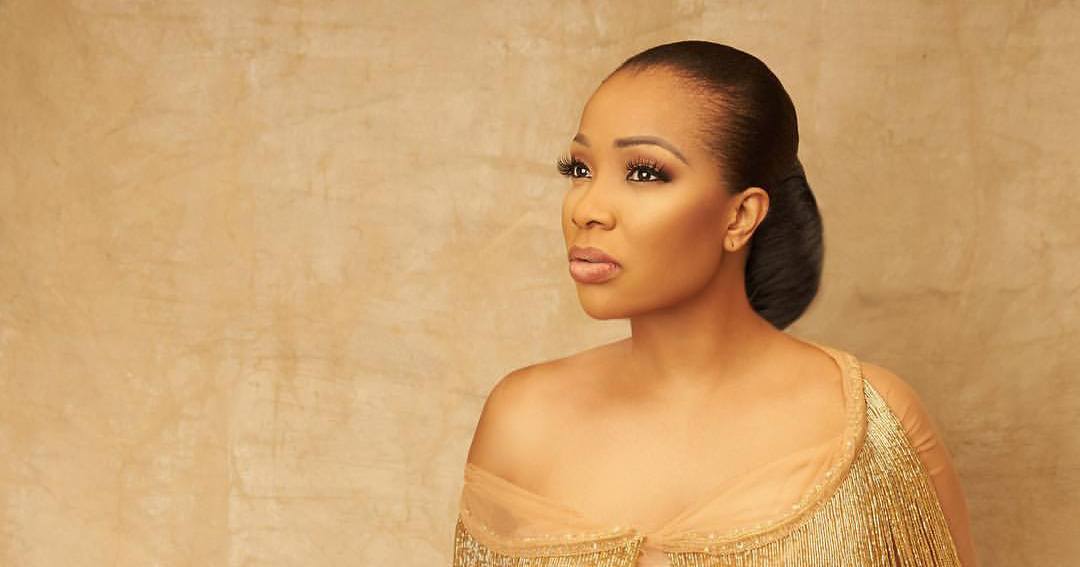 Lagos Space Programme
 Lagos Space Programme (LPS) is a genderless brand with an eye for craftsmanship. The quietly revolutionary brand deconstructs societal norms and champions a new African future in fashion. Founded by Adeju Thompson, the creative director, the brand designs are where the past lives with us but doesn't dominate, and it's offering a vision of a possible tomorrow. All LSP pieces are one-offs, and the production is made in Africa exclusively.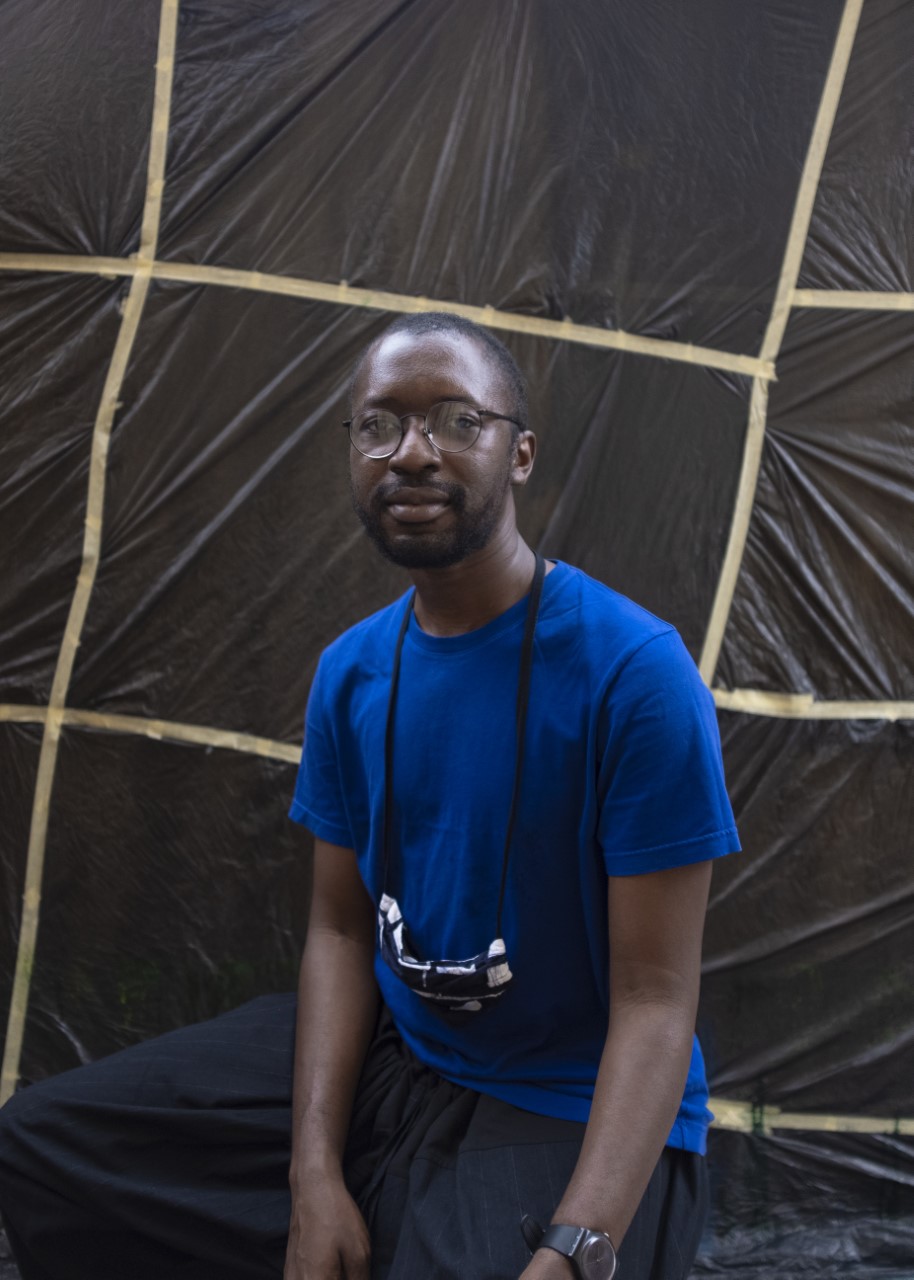 Hudayya
 Hudayya is a leading fashion brand based in the capital city of Abuja, founded by Huda Fadoul-Abacha.
The brand started out offering bespoke tailoring services for women, making occasion clothing, bridal wear and casual wear and has since grown into a bespoke ready-to-wear fashion brand. Now the Hudayya brand provides high-end class tailoring and luxury dressing.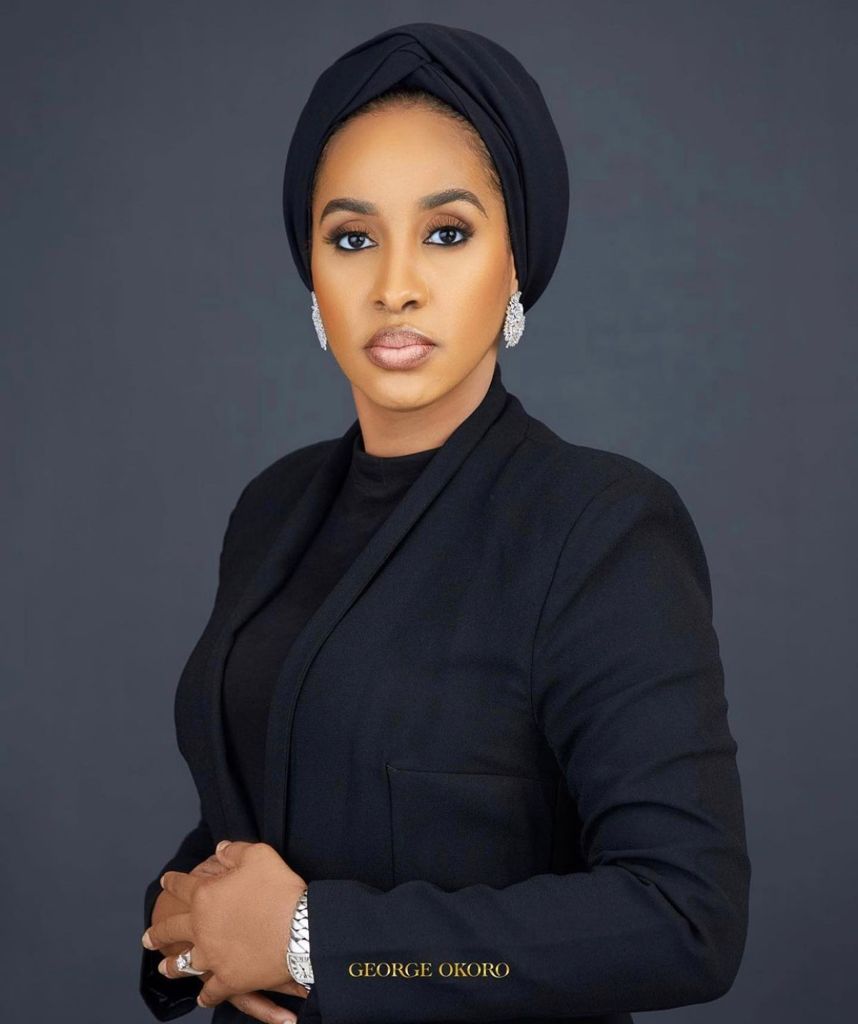 Onalaja
 Onalaja is a contemporary women's-wear brand with semi-couture elements. The brand blends the designer's Nigerian heritage with Italian design aesthetics and a contemporary appreciation of beauty in its beautifully crafted pieces.
The Onalaja brand is founded by Creative director Kanyinsola Onalaja, who is inspired by traditional craft techniques and works with local artisans to create designs that tell authentic stories of the designer's journey. Every design gets the attention befitting of the discerning wearer, a cosmopolitan woman with an appreciation for intricately made items.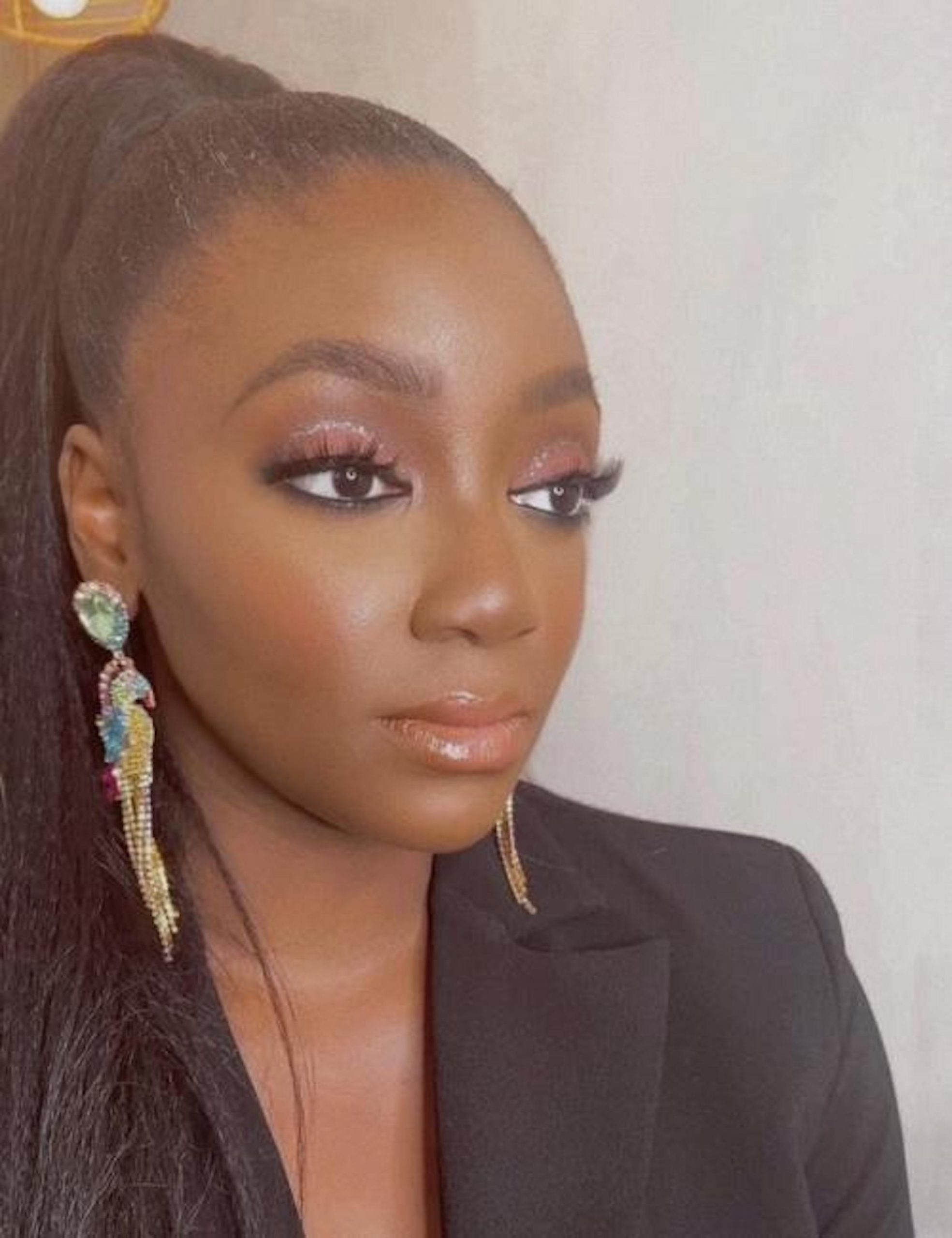 TJWHO
 Taju Ibrahim, the creative director of TJWHO, is a graduate of Architectural Technology – Nottingham Trent University, UK. Driven by passion, most of his design skill set in fashion has been self-taught over the years while undergoing only a few months of professional training in tailoring. Being raised in Northern Nigeria and of Yoruba descent, his cultural background and upbringing and years of study and travel experiences play a significant role in his designs.
His minimalist menswear brand, TJWHO, aims to blur the lines between the past, the present and the future. It also explores a blend of West African, European and Japanese culture and offers refreshing interpretations of native and urban designs that withstand time and trend.