Dakuku Peterside is the immediate past Director General/CEO of Nigerian Maritime Administration and Safety Agency (NIMASA). Dakuku Peterside has served at all levels of government and two arms of government. He was also a former member of the National Assembly of Nigeria (2011–2015), Governorship Candidate of APC in 2015 elections, leadership and turnaround expert; oil and gas, maritime resource person and founder of the Development and Leadership Institute of Nigeria (a non-governmental organization and development think tank). Peterside is currently a consultant to several corporate and international bodies in the areas of leadership; regulatory work and compliance and maritime industry, especially in maritime security in the Gulf of Guinea, oil and gas industry and he also consults for a number of private think tanks across the globe. He is a columnist in a number of Nigerian newspapers and recently published his first book, Strategic Turnaround, an account of reforms in NIMASA. He recently turned 50, here he talks about his childhood, his life's journey so far and the many boxes he will still like to tick God-willing. ISIOMA USIADE reports…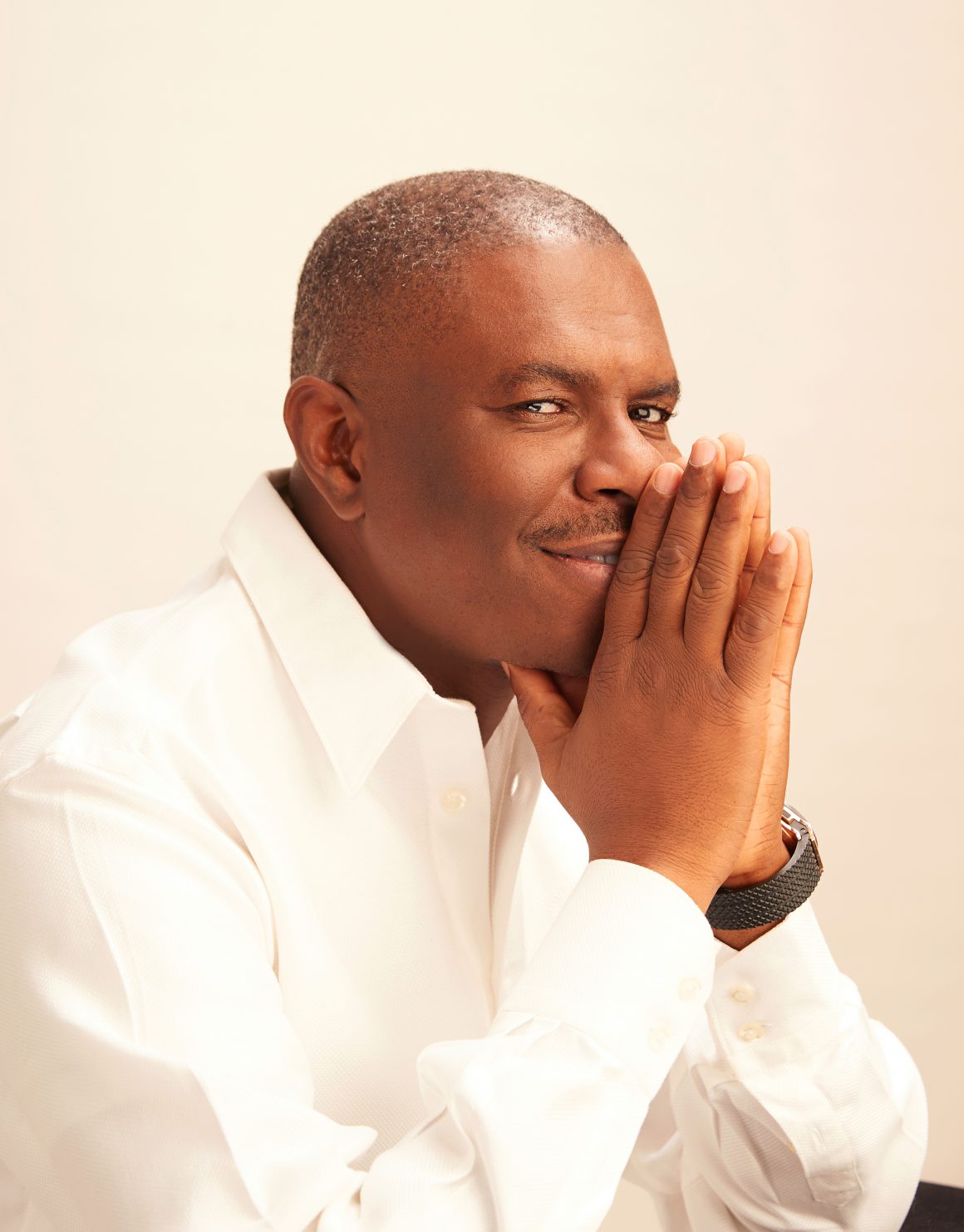 Who inspired you most whilst growing up?
Surprisingly I drew most of my inspiration from reading books. But the human beings who inspired me most while growing up were my maternal grandparents. My grandfather was a no-nonsense disciplinarian, a very focused and serious minded man of integrity. He was legacy conscious and had a good sense of history that was second to none. He inspired me a lot. My grandmother was generous to a fault and l attribute my good fortunes to her kindness. She was in every sense, a strong and enterprising woman. I drew from both of them, the importance of integrity, hard work and leaving a legacy wherever you go. I know I have not been able to match them. There were others along the line throughout my formative years who also inspired me.
I like the tenacity of Nelson Mandela, the powerful vision of Obafemi Awolowo, the Pan African view of Nnamdi Azikiwe and patriotism of Ahmadu Bello. Different people had different influences on me at different times but all pointed to one direction, I was attracted to those who are or were, real leaders. Those who had wisdom and led by example.
What do you miss about your youth that you feel is lacking with today's generation?
There is always a gap between one generation and another. It will be foolhardy and precipitous to expect the generation below mine to adopt our own value system or we to adopt the value system of those above us. In my youth, we took pride in respect for elders, healthy competition for knowledge, communal spirit and our interconnectedness. Today, western values and technology seems to have eroded those. Communal living and interconnectedness has been replaced by technology. People hardly know their neighbours and do not have strong relationship with their relatives. We boasted about literature and history books we have read in public libraries whenever we met but today, public libraries are gradually being phased out by technological developments. I miss walking around freely in my village and on the streets of Port Harcourt without fear of molestation or kidnapping. On a personal level, I miss my mental alertness and fitness but gained experience. Things have changed incredibly especially in the past twenty years.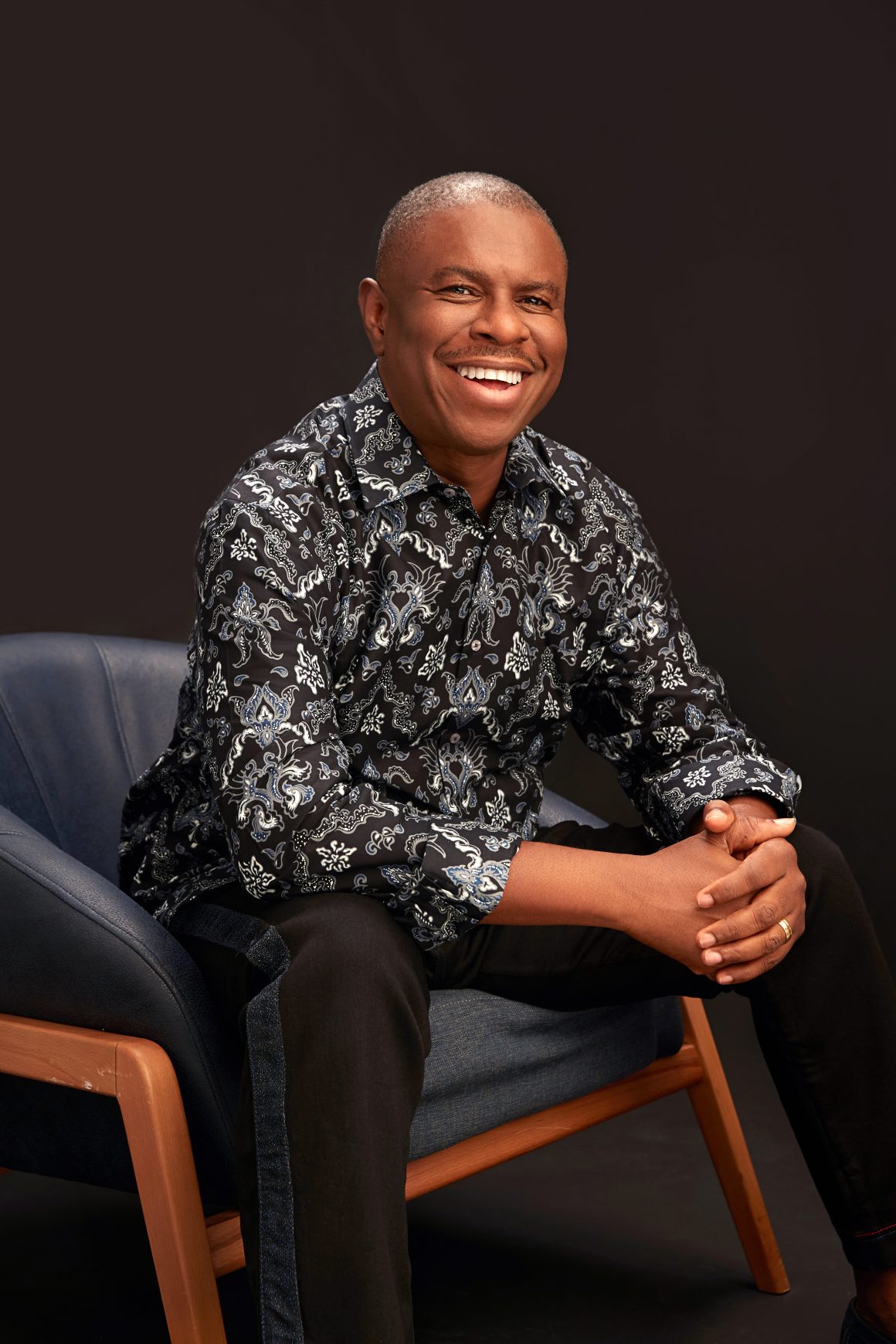 At what age did you learn to fend for yourself and do you feel this better prepared you to be the man you are today?
I recall that by age eleven I had intuitively realized my gift in leadership and service. I had no doubt that those were the areas I had strong potential that I needed to develop. This self realization made me comport myself differently. Unlike others, I consciously made efforts to sharpen my leadership potential to be a better leader who will make a difference and leave a legacy. Fending for myself didn't come that early in life till I finished University or maybe in my university days. From my early days in the University, I showed great sense of independence in reasoning and decision making and this extended to my finances. You cannot show independence of thought when you depend on your peers or those oppressing you for economic survival. I come from a family that combined public service with entrepreneurship and I picked up a bit of that. Making money from my early days plus insatiable quest for knowledge, gave me some courage to speak up. As you advance in life, make sure you work for economic independence so you will not be encumbered from speaking your mind. Contentment is another area that I have strength. My needs are not too much so I have no reason to be greedy or covetous.

Do you feel the gap between the 'haves and have nots' can be drawn closer and if so, what are the key things privileged children have to learn to make them street smart and close this gap?
This issue of closing the gap between the rich and the poor has been there for ever. It has influenced systems of government and has been preached in religious circles. Communist believe that everybody should be given equal opportunity to work for the commonwealth and eat from the commonwealth. Capitalists believe that people are endowed differently and those who have capacity to make wealth should be allowed to create employment. Our Society is structured in a way that those who are rich will continue to make more wealth while those who are poor will continue to serve the rich. The issues are about productive capacity, economic opportunities and creating the right environment for people to pursue their potentials. My take – society should provide opportunity for every citizen to build up capacity to be productive through education, skills and economic opportunities. Government should put policies in place to give more people access to make wealth. Rich kids or privileged children tend to have a sense of entitlement which makes them lazy sometimes. At other times, they are not street smart. The right approach is to let them know early in life that society is competitive, things are dynamic and will not always be the same, interdependency and not independence is important. They should be taught that perseverance and relationship with people are key to success in life and that hardwork does not kill.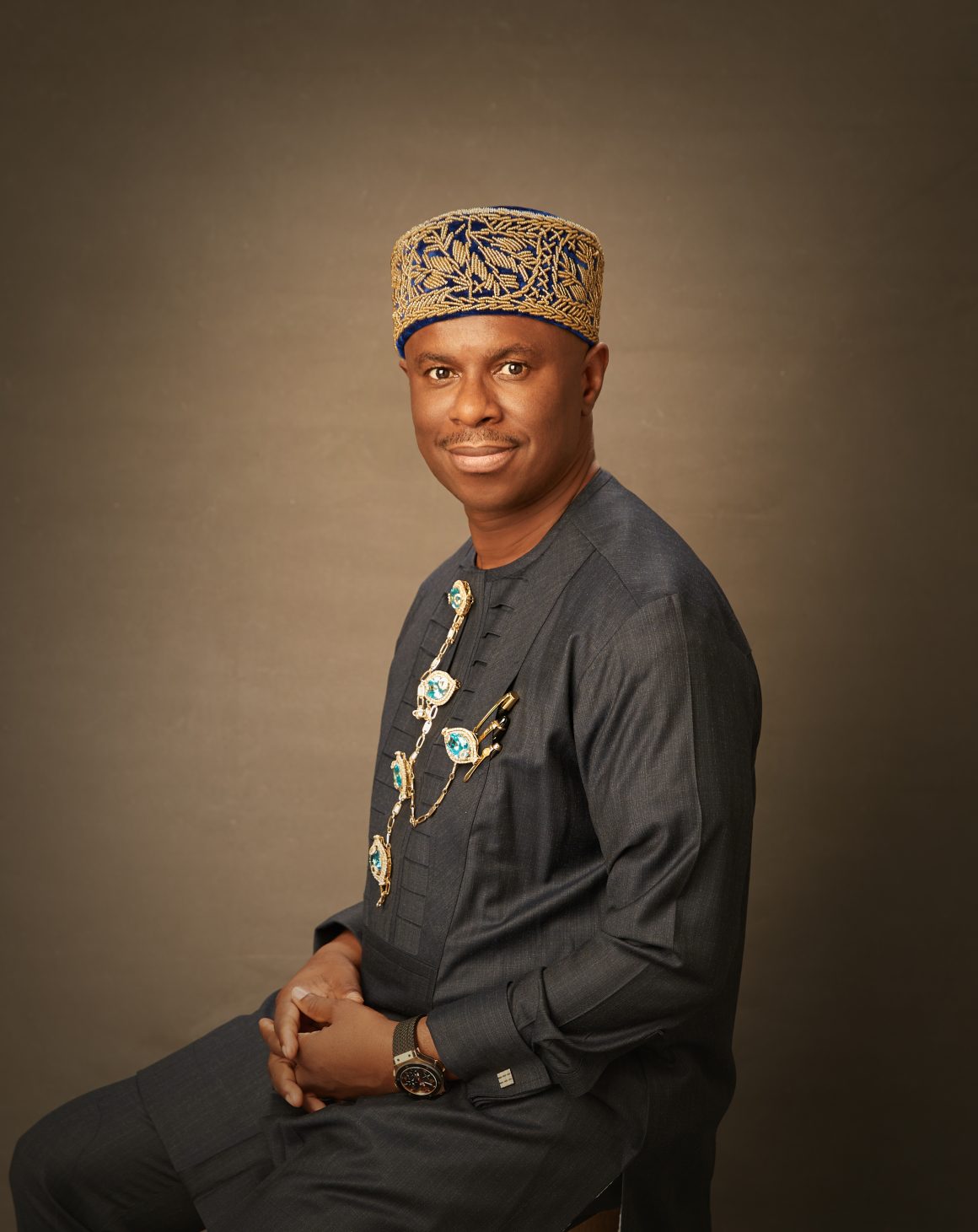 At what age did you learn you were destined for leadership roles? What role did you play in University that defined your foray into politics?
I had mentioned earlier that I discovered my potential to lead and serve the public at age eleven. During my university days I started by holding offices at departmental and faculty levels and ended up running for office in National Association of Nigerian Students (NANS). However, I was elected National President of National Union Of Rivers State Students (NURSS) in 1991/1992. My active involvement in students activism and students politics prepared me for politics and service in the larger society. The dynamics are essentially the same but the scale is different. What I find disturbing is that the credibility of students politics and students Union movement is all time low now. People don't believe students Activsts can still raise us for a just society. The creeping in of politics to students movement has rubbed it of it potency.

You are a member of APC, why is there so much discord within your party? What are the main disputes?

It is expected of a big party that its development, philosophy or manifesto did not evolve organically. There will be contest for whose idea will triumph or prevail and whose idea of organizational structure will be applicable. It is part of the evolution of the political culture. The issue can be narrowed down to the struggle for who controls the soul of the party. Unfortunately the struggle is not about good life for Nigerian people. However the party is beginning to put its act together and Nigerians should watch out for a repositioned and a more vibrant party in the days ahead. Other big parties are also facing their own challenges. Nigerian political Parties are only a platform to seek for power and not woven around a definite ideology. Nigerians should rather, watch out for antecedents and capacity of those who want to lead them and mobilize fellow citizens to rally around leaders who genuinely are interested in serving society.
You wrote a book after your tenure as DG Nimasa. Can you tell us about it and how long it took you to put it together?
The book is called Strategic Turnaround which essentially is about the reforms we championed in Nigeria Maritime administration and safety agency (NIMASA) in the past four years. I wanted those who are serving in public office or who may be appointed in future to serve, to learn from our failures and successes. Secondly, I wanted to document our experience for posterity so history can record us. Thirdly, we wanted to shore up the confidence of those in public office to believe that there are no odds that are insurmountable provided there is a will. NIMASA at the time we were appointed, was almost an institution that was a liability and underperforming but the story is different today. Fourth, we chose to put together a reference material or a workbook of sorts so all those who want to embark on organizational renewal can see a model that worked to pick vital lessons from our experience. Finally, we applied principles of transformational leadership in a public sector setting that scholars of leadership will have lessons to learn from by the way we applied the principles.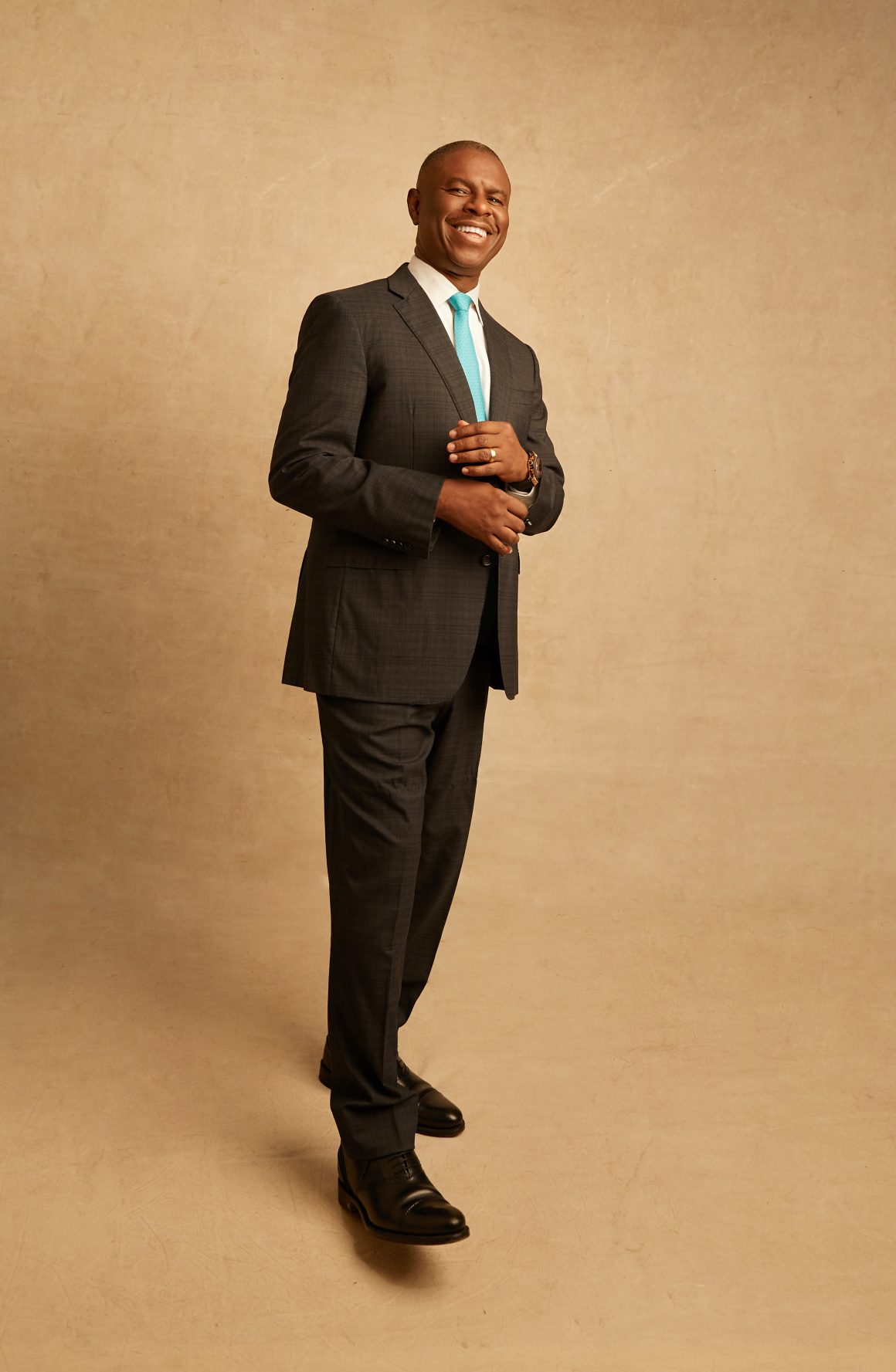 How long did it take you to write this book?
Oh, literally it took me the last eight – nine months. I have always had the idea but I paid serious attention to it after I left office and I was able to sit back and reflect on my time at the Agency.
You are so involved in Politics but sadly, this terrain is heavily linked with corruption as are official positions given within governmental parastatals. As a commissioner to the then Governor of your state, Governor ROTIMI Amaechi, and later, DG of Nimasa, how were you able to forge success and avoid the sometimes slippery slopes of working in the public sector?
I have always had strong value system that I am not ready to compromise. This value system l subscribe to has guided me over the years. The one thing I realized in public life is that many persons are motivated by greed, selfish interest and not the desire to serve the public. My motivation all through the years in public service is to deliver service, leave a legacy and be remembered for the difference I made. With a mindset focused on delivering service, protecting my reputation and integrity and away from corruption, I have no reason to bother with slippery paths of public service.

What do you think is the principal function of a political party?
For me the principal function of a political party is to aggregate the ideas of a set of people on how to transform society, fight to secure political power so they can apply those ideas. Political parties exist also to educate the populace on civic responsibilities and mobilize them towards achieving national aspiration. The discord in APC is normal in a big party and in a democracy provided it is not destructive. What is worrisome in the case of APC, is that the issue is not about ideology or strategy to achieve development for the people but interest of a few self serving persons. It is a struggle to who controls the soul of the party. However things are settling down and I see the party bouncing back very strong.

What is the solution for pressing issues that affect the wellbeing of the system like the health and educational sectors?
It's time for us to reset our national goals and aspirations. Our health sector is in shambles and Covid has exposed us to that piece of fact. There is a national consensus that we should give priority attention to our health and education sectors as social infrastructure to drive development. The starting point is to build human capacity, infrastructure, investment on research and innovation. Our work attitude and ethics needs to change, a massive reorientation is imperative. One of the greatest challenges we face both in healthcare and education is access of the citizen to services. Even if we had quality facilities, how many of our people can afford the services? We all have a responsibility to fix our educational and health system because of its multiplier effect on quality of life.

If you were to be Governor, what pertinent matters will you immediately address?
The first priority for me would be security, law and order. This includes public sector accountability and transparency in the conduct of government business. Every other development rests on this pillar and without it, you cannot talk about sustainable development. The next priority for me would be to create the conditions for employment generation and wealth creation for our people. I would also focus on growing our social, human and infrastructural capital to stimulate economic growth. Finally, we would put in place the framework for food security. More than anything else, I would have loved to mobilize United Rivers state and Rivers people behind a common vision and common agenda. These things are captured in the agenda with which I ran for the Governor in 2015 titled "Roadmap to Prosperity". The situation has not changed much from 2015 till date though the environmental context has.
Are you involved in any form of
philanthropy? If so, what charitable works are closest to your heart?
My family set up the Dakuku Peterside Foundation (DPF) to provide scholarship to underprivileged children because of our belief that education is the best tool to close the gap between the rich and the poor. This year, we intend to do more work in the area of healthcare. Our strategy is to keep our activities under the radar and just let people feel the impact of our work. Education, which includes giving people skills and healthcare, are the closest charitable human endeavors to my heart. As human beings, we have shared humanity with empathy, care for each other and love as our second nature.
How did you meet your wife and how long have you been married?
We lived in the same neighborhood in Port Harcourt. On a few occasions she brought mails from my cousin who was in the same school with her. That is how I took note of her person and started observing her. She was calm, more mature than her age, independent minded and very homely. A friendship started that ended up in marriage. She is still my girlfriend from the year 2000 till date, 20 years after. We are blessed with three wonderful children, Soba(19), Belema(17) and Mieibi (13).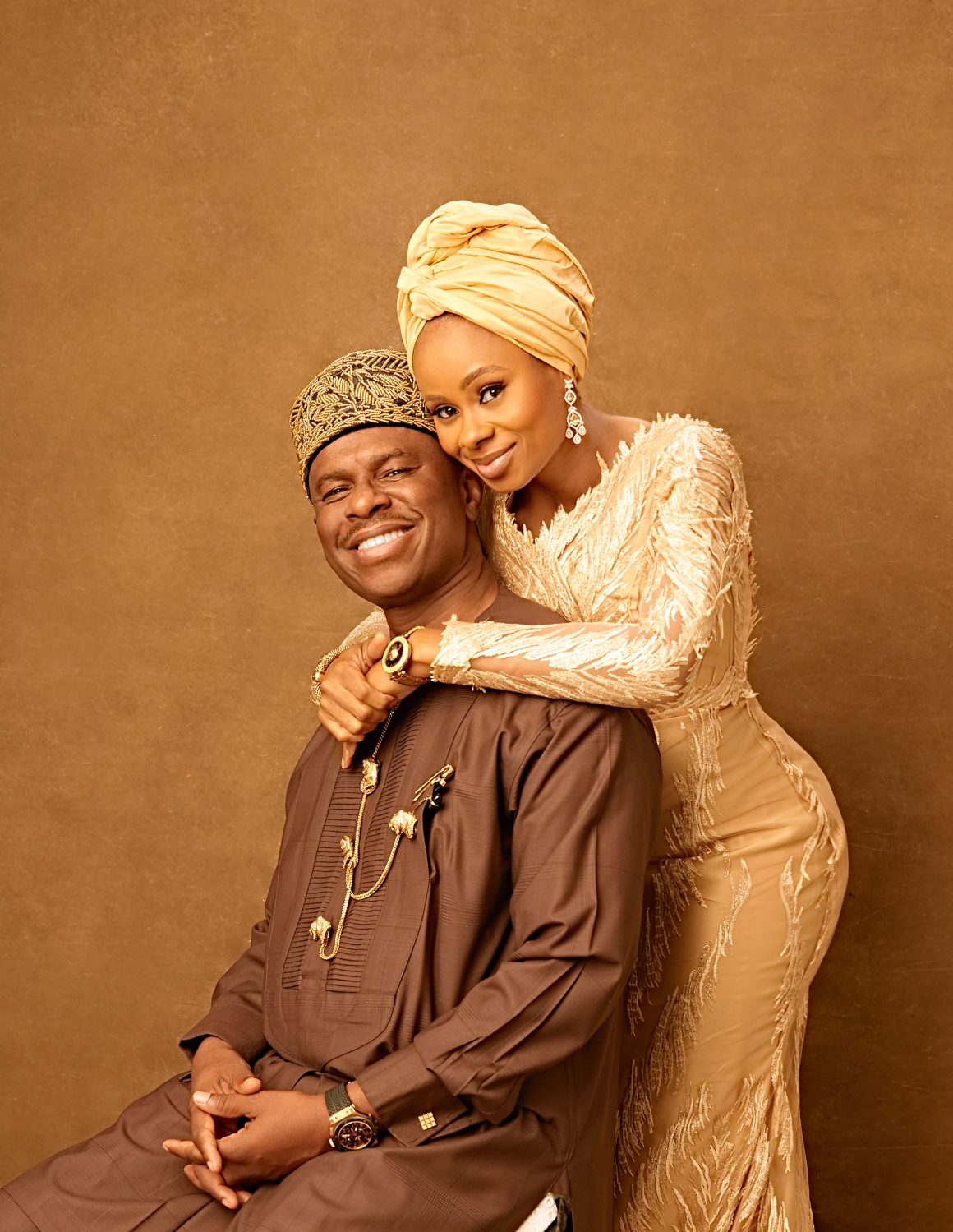 What key things do you believe are required to sustain a good marriage and what do you still do till date that she loves, to keep the flame alive?
Each marriage is unique. Marriage differs from one couple to another however from 20 years experience, I can say appreciating that you come from two different backgrounds is important. As partners, you need to communicate often in an open and honest manner. You are not marrying an angel or a saint so you must learn early to tolerate and forgive each other. Make deliberate effort to build trust and bond of friendship. Watch your words to ensure you say things that promote love and understanding and not what will demean your partner. Both of you must accept that you are not in competition but you are there to compliment each other.