Also known as Fireboy DML, Adedamola Adefolahan is a refreshing original musician with style to match. He is achieving heights with his profound voice and his upbeat afro sound, which has caught the attention of many stars, including international artists like Ed Shereen and Modonna. His hit single "Peru" was a TikTok sensation that took over the world, and even after a year of its release, the song still evokes the same vibe it gave when it was first released.
This week Funke Babs-Kufeji speaks with the gifted crooner about his life, sounds and musical journey thus far.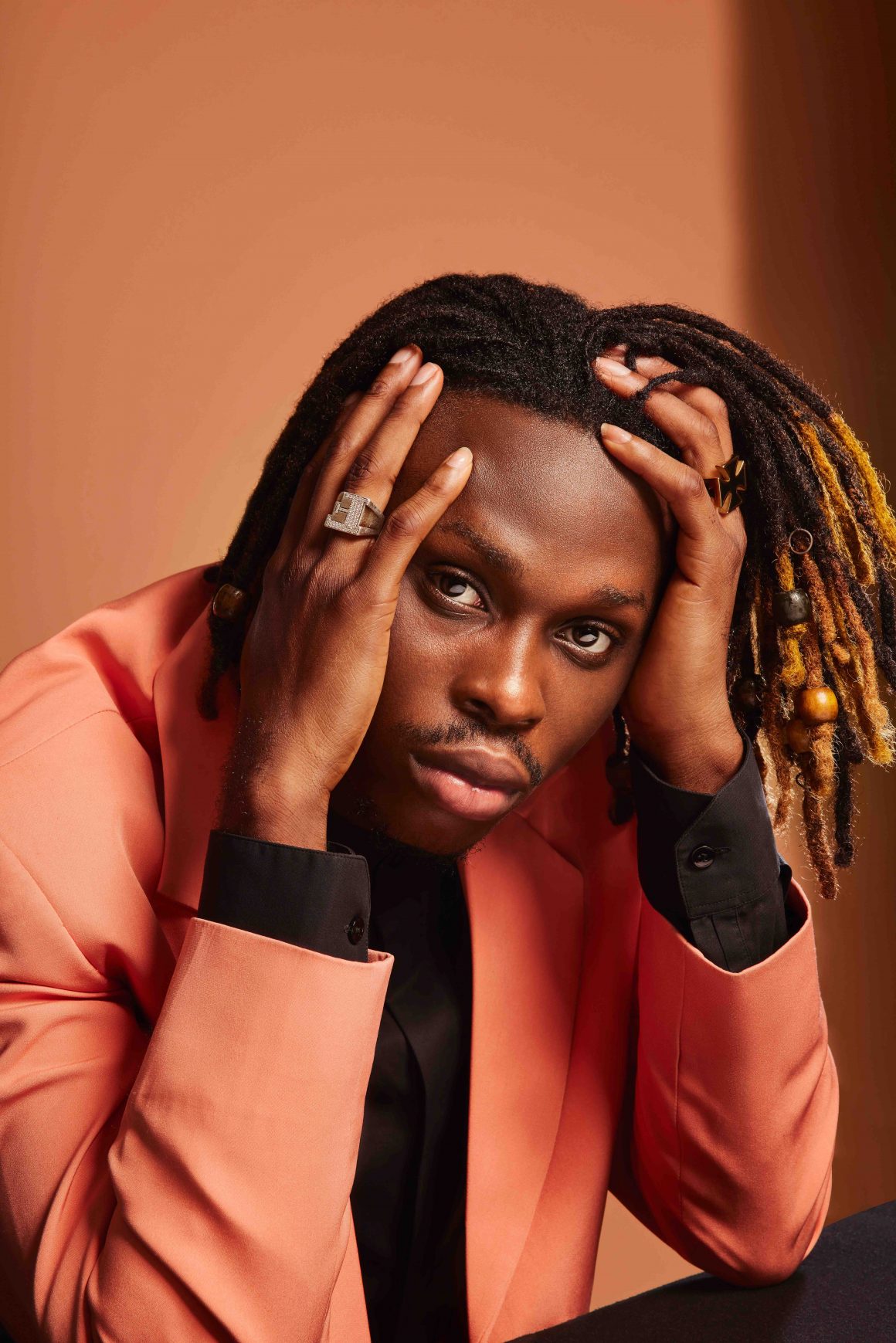 As a young child growing up, did you know you were musically inclined and did your parents support you in pursuing a musical career full-time?
By the time I was about 11/12 years old, I knew I could sing. I had just started discovering my gifts at the time, so I didn't pay full attention to it. To me, it was just something I knew I could do, nothing more. I was focused on my other gifts like writing (mainly poetry and articles). 5 years later, when I realized music was what I wanted to do with my life, everything changed for me. It's crazy the things purpose can do to a man. It went from obsession to blind devotion—nothing else mattered to me. I didn't tell my parents until 2016, just before I finished school in 2017, and of course, they were not cool with it at first. Their first-born son had gone from a grade A student to a budding afrobeat artist. It was a transformation they couldn't process. A year later, I had left school and gone to Lagos, and apparently, I was doing fine on my own as a struggling underground artist. Nothing was making sense yet, but they saw that my resolve was strong, so they did what any good parent would do and decided to support me instead. Glad it all paid off in the end. For me, it was music or nothing.
What was their reaction to your success, and who will you say your biggest supporter is when it comes to taking your career to the next level?
The first sign of real progress was when Olamide signed me up in October 2018. Everyone who knew me went crazy with joy. My parents were the first people I called, and it was an emotional one that day. I could feel the relief in their voices as they prayed for me and congratulated me. Naturally, my family are my biggest supporter. I could name a few people in the mix but having a parent's support is a strong morale boost for any creative.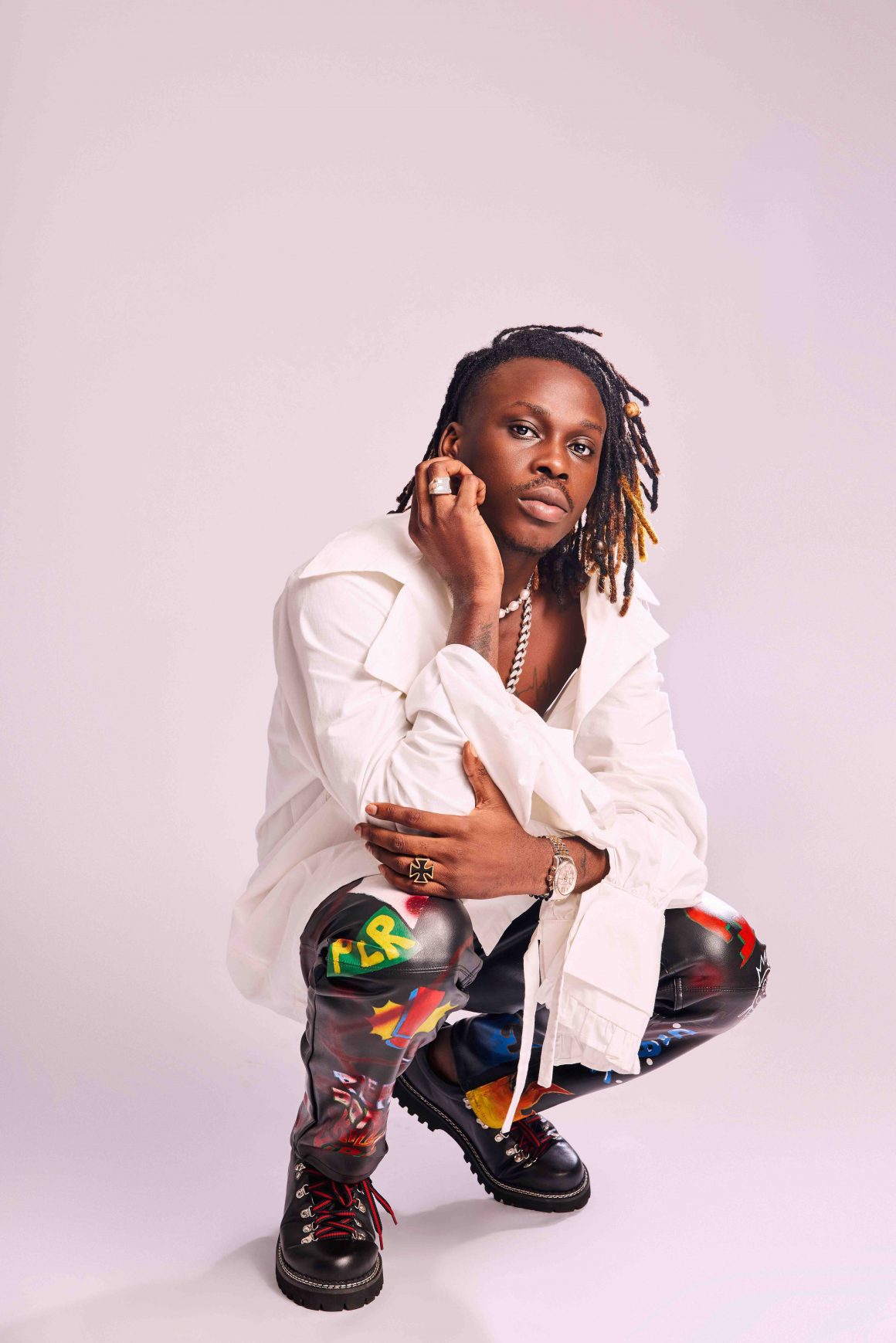 You have a unique sound that stands you out from many artists and has allowed you to work with prominent international artists. How will you describe your music with the kaleidoscopes of sounds we have been hearing spring out from Africa and Nigeria especially?
If I'm being honest, I haven't been able to define or analyze my music or sound properly. I've always identified with afrobeat based on my identity, not the sound itself. I am African; I am Nigerian. I am Yoruba. Those are my roots, and that's where my music stems from, but then that's it. I have quite a number of proper afrobeat records, but then probably half of my discography stems from pop and RnB. I bring the "afro" into it by connecting with my roots and using my local dialect and Yoruba expletives like "ye", "oh", and "ah". Those little things make any record I make tied to afrobeats. And, of course, you have the instruments and whatnot. I think what makes my music stand out in the afrobeat kaleidoscope is the intent in songwriting. But in the grand scheme of things, my sound is largely universal and connected to different genres. Music is freedom.
Speaking of working with international artists, you have worked with a couple of them. D-smoke on your Apollo album "Champion", Ed Sheeran on the remix of your single "Peru", and the biggest for me is with Madonna on the remix of her hit song "Frozen". Tell us how did these collaborations come about, most especially with Madonna?
Madonna has been a fan of my music since 2019. She was always bopping to my debut album, "Laughter, Tears and Goosebumps", and she tagged me to a couple of videos, so the relationship has always been there since then. Early this year, 2022, she hit me up on Instagram and told me she'd like me to be a part of a remix to her classic song frozen, and that was it. No one says no to that. We went back and forth on WhatsApp on what my direction would be like on the song and linked up a week after in Los Angeles to shoot the video. It was fun; she's a very lively person for a 63-year-old. I mean, she's the Queen of Pop. She has an insane sense of humour, and she handles fame like a natural. I have learned a lot from her as a superstar, and I'm glad we have a friendship outside the music we made.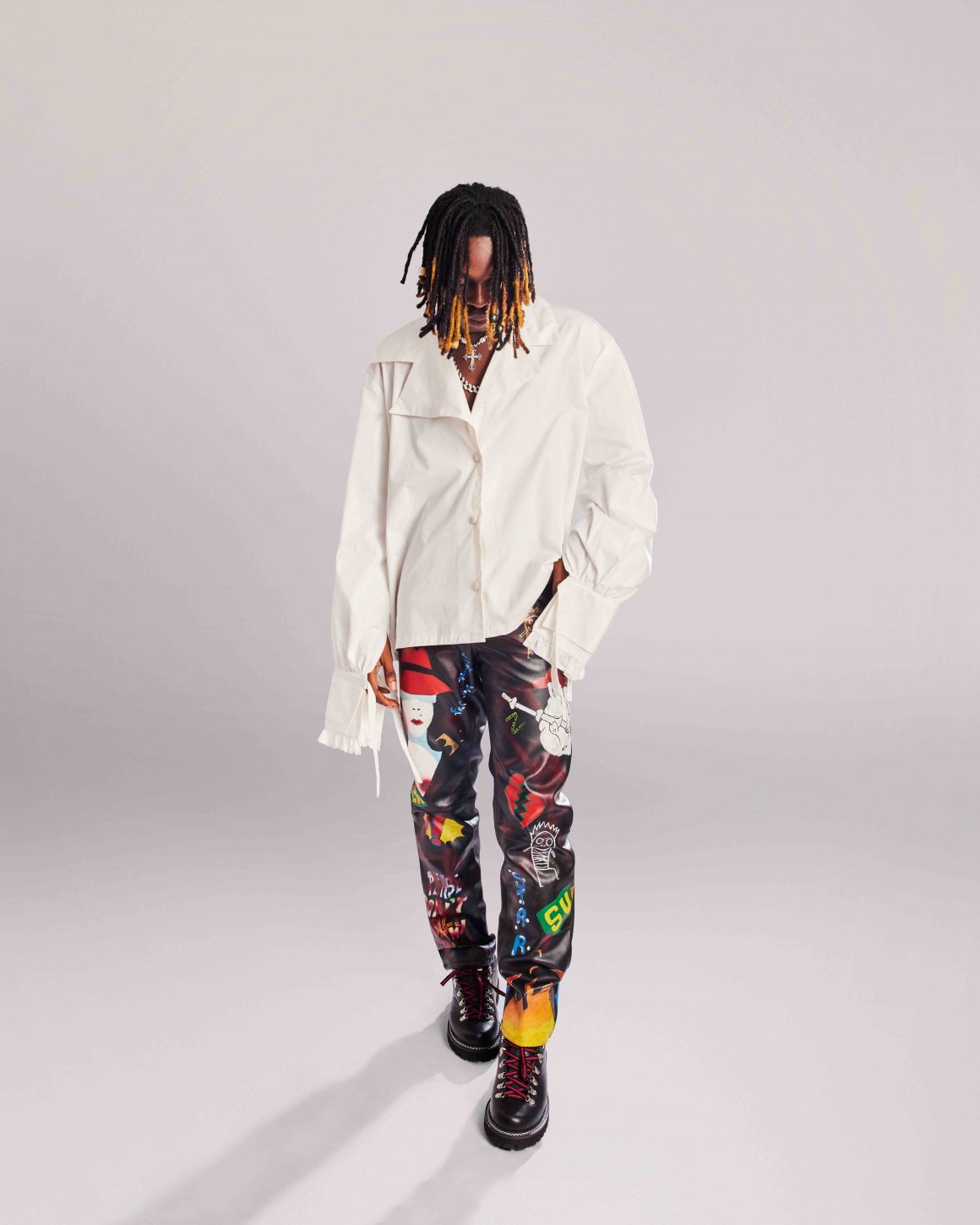 Madonna is a musician your parents will be familiar with. She's been famous for four decades. How did they react to you doing a remix of her song?
They couldn't believe it! But then, at that point, it could have been Michael Jackson, and they still wouldn't have been phased that much. To my parents, no feat's too high for me. Their faith in me is so strong.
What impact have these collaborations had on your career and you as a musician?
My global recognition has skyrocketed, of course, but then that's just a bit of it. As a musician, these collaborations have opened my eyes to so many possibilities and ideas. There's nothing like having a solid network of creatives at your disposal. I've not been that much of a collaborative artist, so collaboration means a lot to me. For me, it's about building bridges and relationships that will last for years outside of music.
Several Nigerian musicians from the last ten years have cited Wande Coal as their inspiration, yourself included. Apart from him being an inspiration to you, you are also a big fan. What impact has Wande Coal had on your artistry?
To me, Wande Coal was the one that breathed soul into what Afropop/afrobeats is today. Most fans of mine would say that one of their favourite things about me is the way I lace my vocals with passion in my songs. Well, Wande Coal shaped me into that kind of artist, and I'm super grateful for all the things I've learned from him. Apart from all that, he's one of the few superstars who, despite all the success, harbour such great love for the craft and want to sing and make music, nothing more. That greatly inspires me never to forget why we're here in the first place—our love for music. It's easy to forget that and just get lost in all the fame and glamour.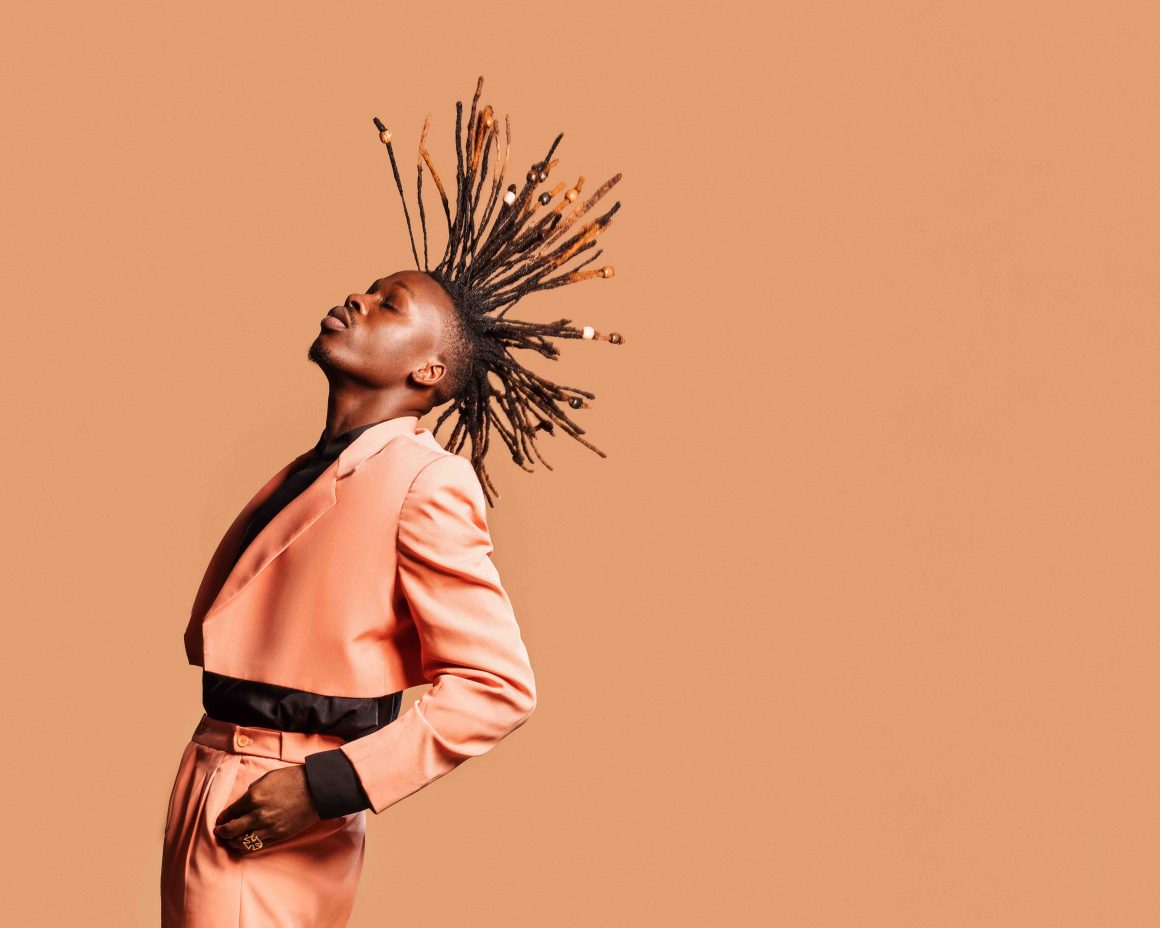 Who else, locally, African or international, is an inspiration for your artistry?
I cite Wande Coal, Jon Bellion and Passenger as the foundations of my sound, solely based on the honesty in their music and artistry overall. You listen to these artists and know that they love what they do wholeheartedly.
Let's talk about Playboy, your third album: does the title reflect your relationships with women right now, or is there someone special in your life?
The term "playboy" in this sense doesn't refer to the loose meaning we are familiar with. Right now, I'm in another entirely different headspace. It's me willing to come out of my shell to "play". To stop overthinking things and live my life like the pop star that I am. Not to be careless, but to care less about what others will think and stop brooding over decisions too much. Over the past year, I've learned that sometimes it's okay to do things and watch life unfold. So basically, it's me telling myself it's time to come out and have fun, to enjoy the fame I've worked so hard for. To experience new things and new people. To "play". Playboy.
I was privileged to see the effect you have on your fans, especially female ones. How do you handle the spotlight? Do you still get to the things you normally do?
My female fans are a core part of my artistry solely because of the kind of music I make and how I make them. The bottom line is that the ladies love me, and, in this business, that is a blessing. I've learned how to enjoy it and, at the same time, set boundaries. As much as I'm coming out of my shell, I'm still subtly reclusive and guarded. In a way, it makes my relationship with them beautiful because when I do come out of my hermit to "play", it's always a special moment for them, and that makes it special for me too.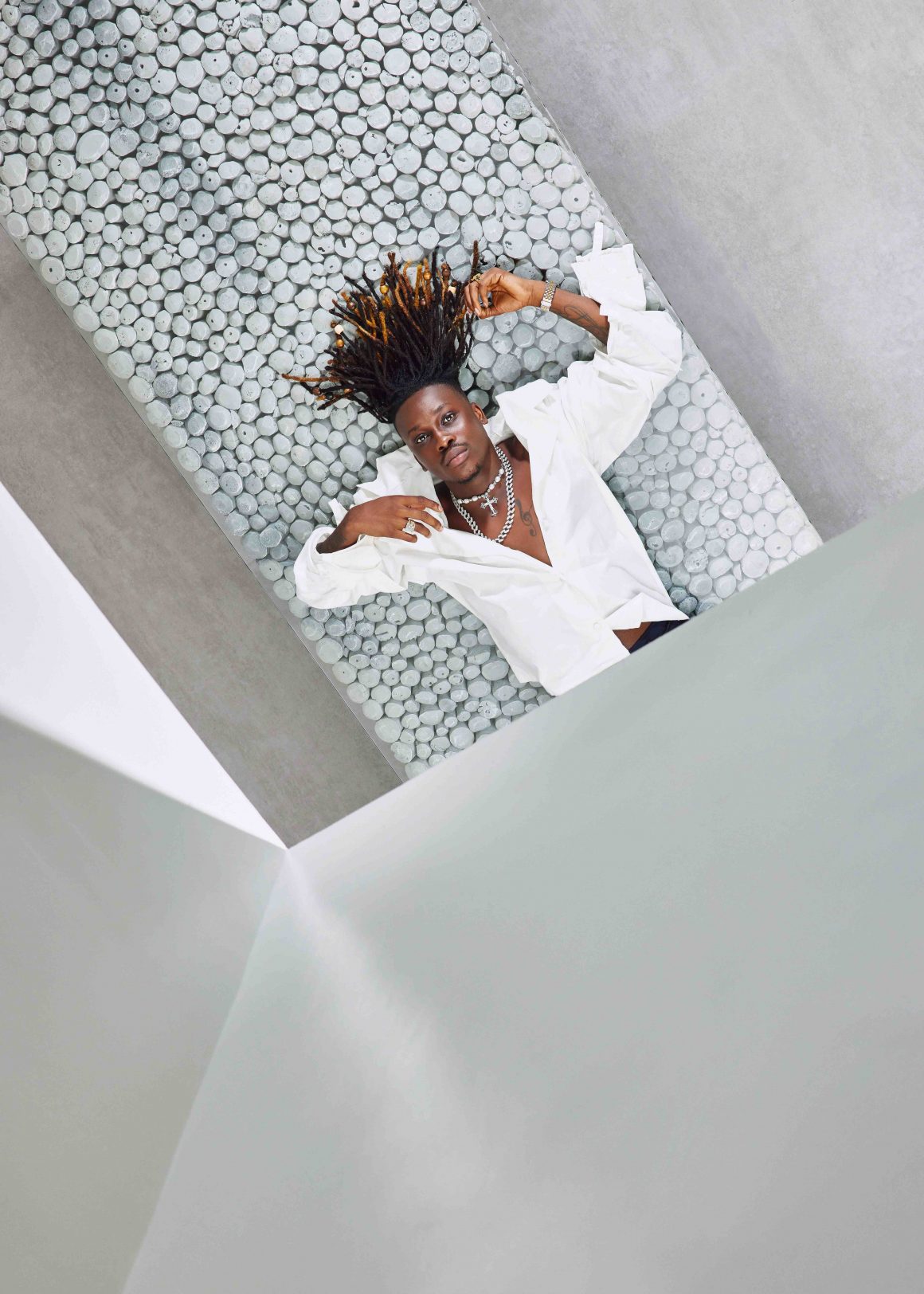 The way you look is the culture right now: your dreads, tattoos and eclectic style, which I say is borderline Alte( but you say it isn't). How much of this is you being yourself, and how much of it is going with what's trending?
I think that's the thing with being a superstar. Your lifestyle becomes the trend, although tattoos and dreadlocks have always been a thing. I chose dreadlocks because I like to whip them on stage when I perform. It adds a certain kind of energy to my performance. I've always wanted tattoos cause I see them as art. I like to dress differently because when I step into a room, I have to stand out somehow. I don't consider myself Alte because that is a whole different culture; I wasn't developed in at all. Dressing different isn't Alte. That being said, I'm glad that the little details about me can influence pop culture in my generation somehow.
How, then, will you define your style?
Reserved, edgy, dark and subtly sensual.
You're an international rock star. How has travelling all over the world affected you as a person?
Travelling is a lot of work. But it's also fun and eye-opening. I've learned a lot from experiencing different cultures and people, hence increasing my knowledge and exposure, but it is mentally tasking. Once in a while, I'm grateful for the short breaks I get from travelling, and I relax/detox for a bit before getting back on the road again.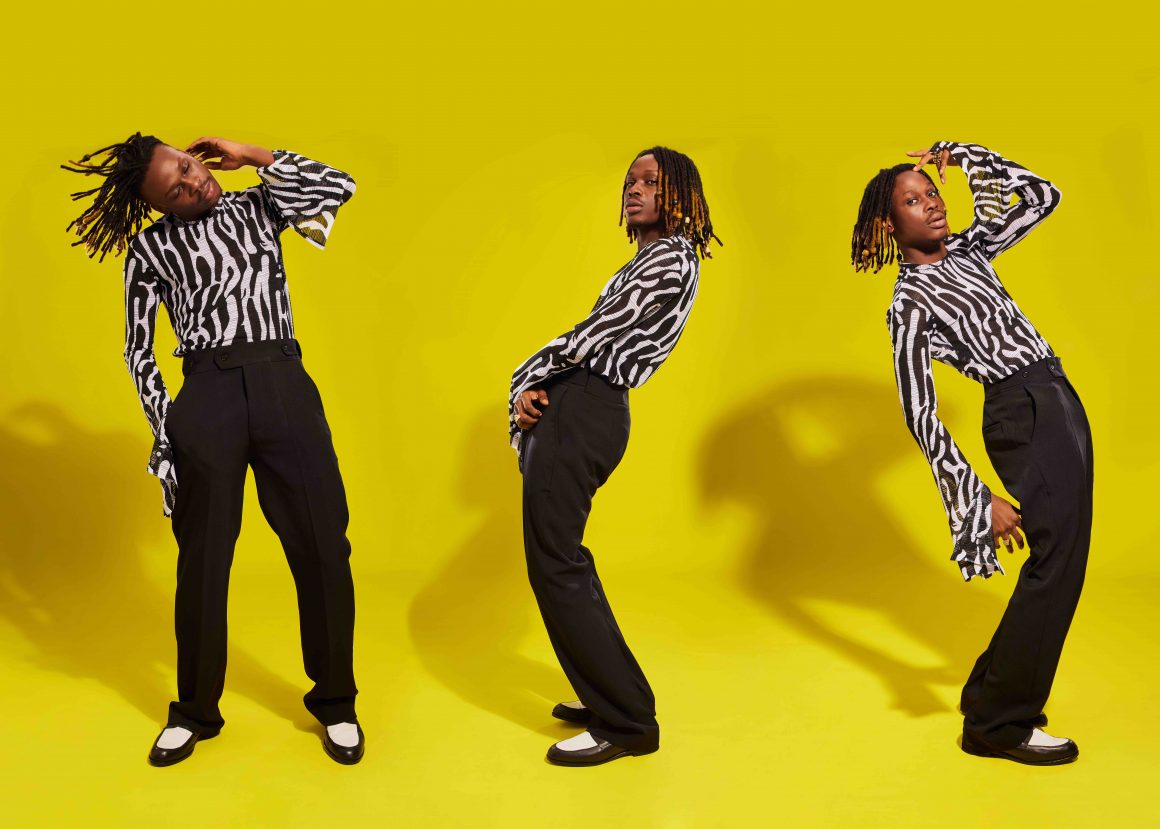 You're getting money from streaming, royalties, video games, live performances, and appearances. How has having all this money changed you?
Change isn't always a bad thing. Yes, money has changed my lifestyle, way of thinking and the way I handle things. But my core being is still intact, at least for now. Jokes aside, I don't think I've made enough money that will change me. Maybe one day in the future, who knows?
It is almost an unwritten rule that successful artists take up protégées to mentor as they grow in their careers. Do you have anyone like that on your team, or are you looking to mentor anyone at the moment?
Call it humility or being modest, but I don't see myself mentoring anyone just yet. I've been opportune to bless and change a few people's lives through what God has blessed me with, but then that's just it. Maybe in a couple more years, I'll be in that headspace, or perhaps I just haven't met such a person yet.
What do you do when you are not making music?
I love football. I love watching, playing and talking about it. I also like to read books and play video games to unwind. I'm an indoors guy, so most of my fun things I do at home, except when I step out to play football with the homies.
Lastly, what do you wish you were told when you started that you think would help anyone in music starting today?
I wish someone had told me earlier that I needed to first work on finding my sound. Most of my early professional years were spent blindly doing what every other young artist was doing. Until 2017 when I found my sound, and that's when everything changed. A year later, the breakthrough came. For a budding musician, finding your sound makes up 60% of your becoming a complete artist. The rest, you learn as you go and grow.
CREDITS
PHOTO- TY BELLO
STYLIST- MOSES EBITE
OUTFIT
BLACK PANT & BLACK WHITE SHIRT- Emmy Kasbit
WHITE VINTAGE SHIRT- Bazzeann Official
LEATHER PANTS- Ade Doja
CROP ORANGE SUIT- JZO