It's a rainy Saturday morning in the city of Lagos. Two Gen Zers are bonding over the traffic situation, the music scene in Ghana, meeting Phyno at the club in Lagos, and so much more.
The time is about 11:15 am. I finally arrive at the house Kuami Eugene is staying for a short 5-day visit to Nigeria. Oblivious of my presence, he struts down the stairs shirtless, rocking just the bottoms of a purple 2-piece lounge set. He notices an unfamiliar face among his small crew of 4 people. He mutters something in a Ghanaian language that probably translates to "Who is this guy?" – Not after saying hello first.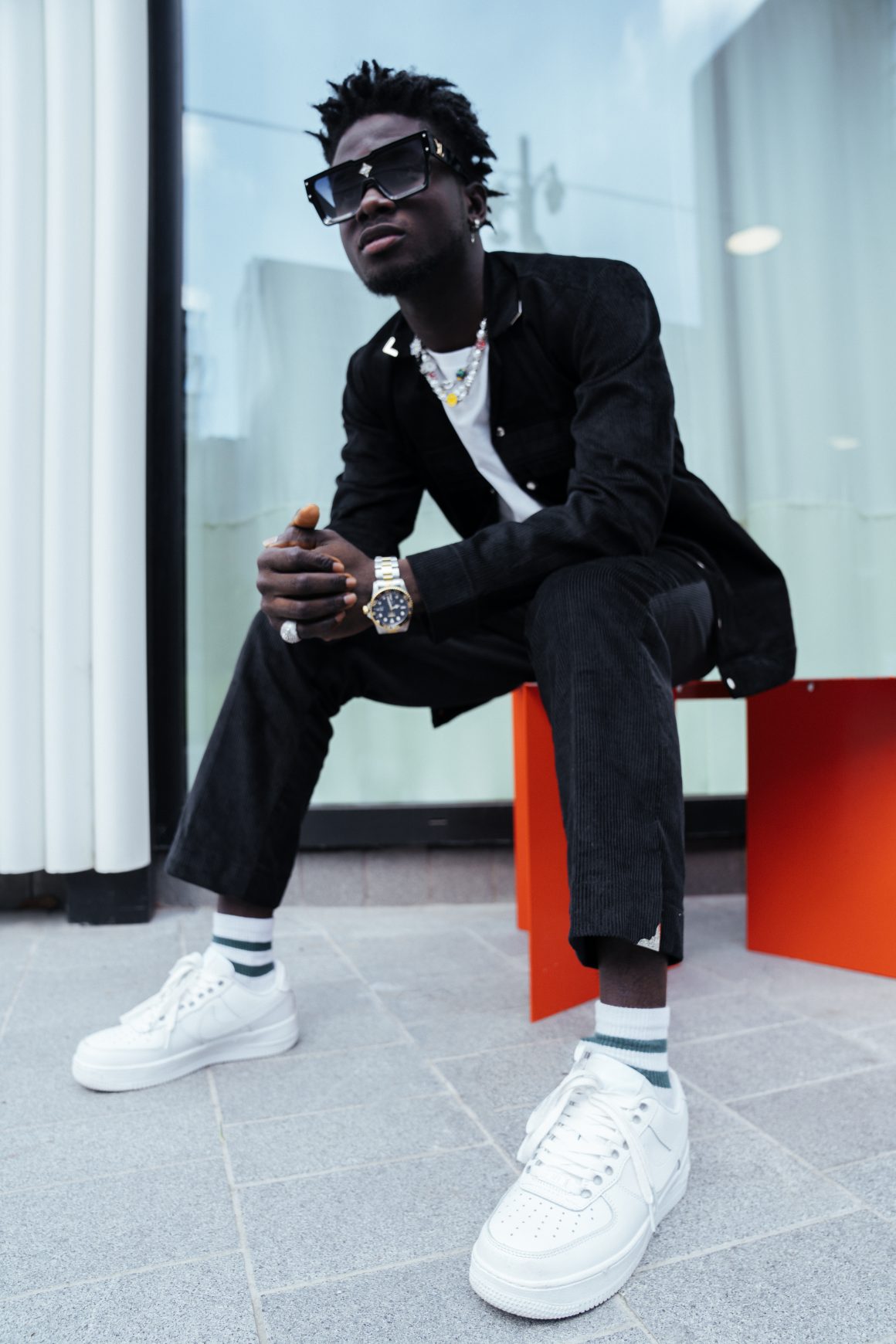 "First of all, sorry for being late." – I mention as he settles into the spot next to me on the couch. "The traffic choke", I quickly add as I segue into my first question; "What's the traffic like in Ghana?" "I mean, there's traffic everywhere in the world", he responds. "Anywhere that has cars, there's traffic – it's just normal. But Lagos, It's crazy here." As he says this, I remember encountering aggravating traffic the few times I've been to Accra and trust me to bring that up. "It's definitely not as much as Lagos", he countered with a huge grin on his face.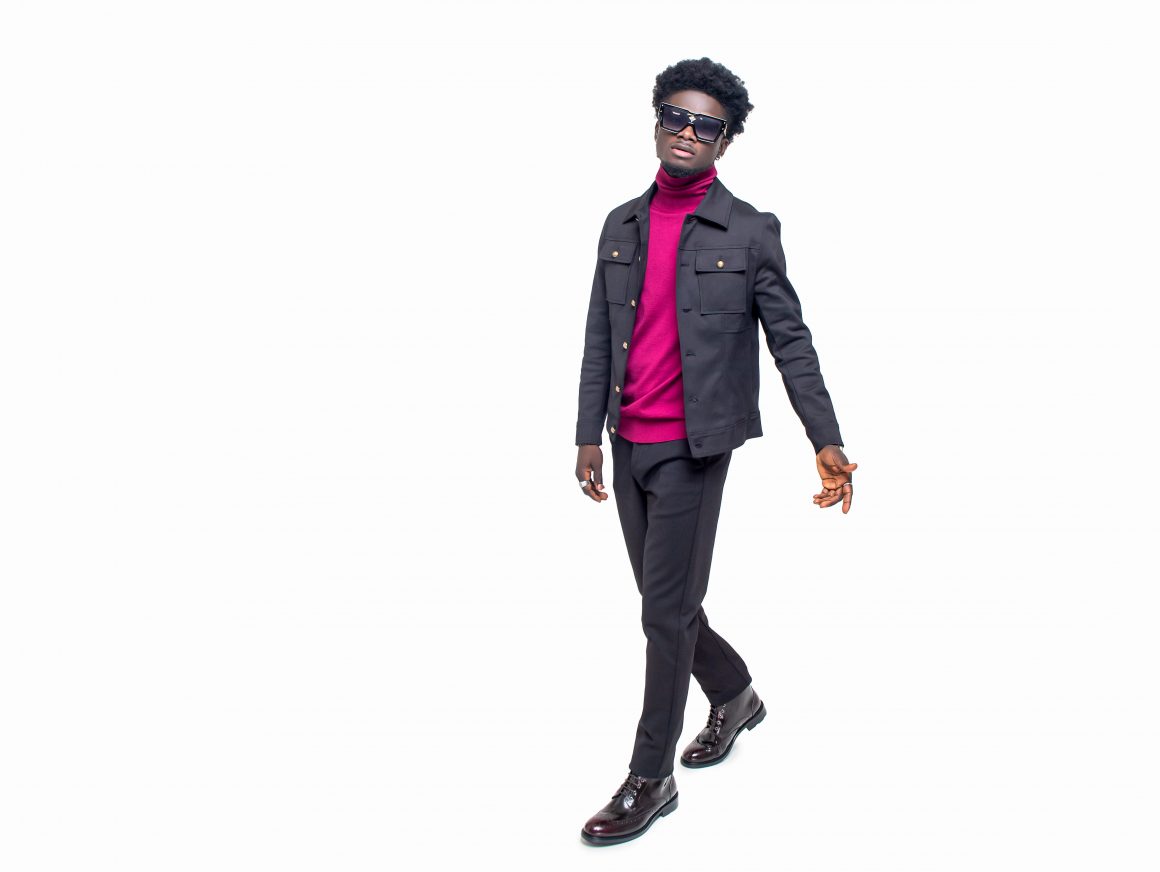 Kuami Eugene is arguably one of the biggest hitmakers out of Ghana. At 25, he's delivered a steady stream of songs that have consistently shaken the charts since his career began in 2017. Over time, his hit-making prowess has only grown stronger and stronger with each new release. Of course, it wasn't always like this. If you listen to any of Kuami's songs, you can rarely miss his signature sound with the tagline "rock star" – Something he's now colloquially called on the streets of Ghana. "It's not the rockstar that comes with a guitar, tattoos, and ripped jeans. My kind of rockstar is about my story. The rocks on one side, because I come from the rocks, I come from hardship. Coming from the rocks, I became a star. That's what made me the rock star that people talk about." Growing from being in a talent competition to becoming one of the top-rated artists in your country is no easy feat – A self-made rockstar.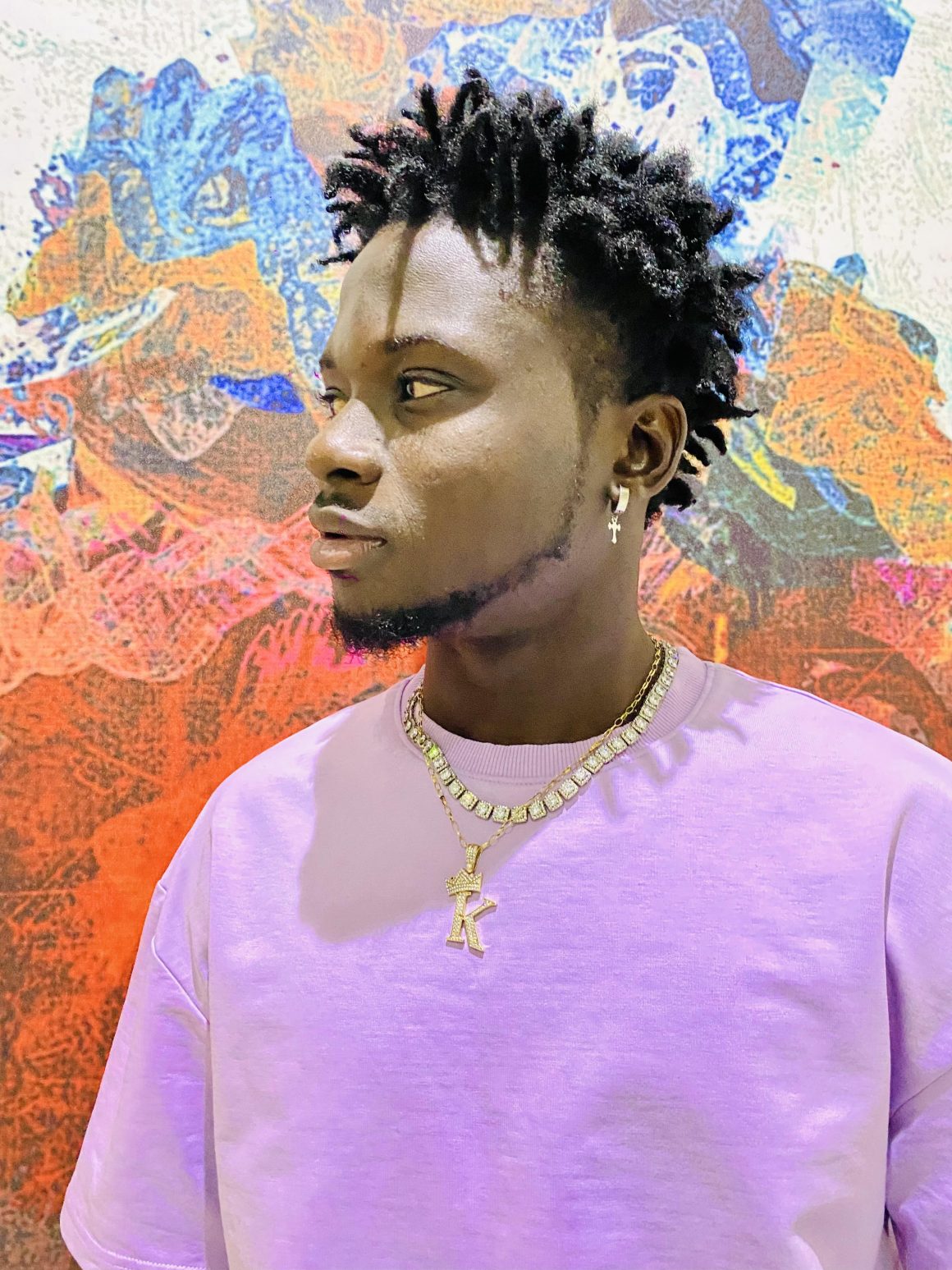 Born to Alex and Juliana Marfo in Akim Oda, Ghana, his interest in music started at a young age. This led him to sing in the church, where he also learnt to play the drums, keyboard and guitar. "Did you always know it was music?" I ask. "I wasn't that child that wanted to be a doctor or a lawyer – no. Mine was always music, but I became sure after I turned 15." "15? Did you sing a lot as a kid?" With so much enthusiasm, he responds, "Yeah, I was a church boy. I was playing instruments in the church, I was introduced to music by the church, and it's been part and parcel of me – I'm still a church boy." "It's been music all my life", he adds as he reiterates his point.
This hunger for music, plus his skills that have been sharpened playing in church, motivated him to contest in season 5 of the Ghanaian reality competition show – MTN Hitmaker. He finished the competition in third place. So many people enter talent shows and still don't get to live the dream – even when they win. "Do you know where the drive and motivation to take the Kuami Eugene brand to the next level came from?" He leans back into the chair before answering, "To be very honest, it was after I didn't come out as the winner of the competition." The whole room is filled with laughter at this point; he then continues, "Obviously, I had some moments where it felt like everything didn't go well and was thinking it is going to be an extremely long journey. I knew I had to pick myself up, clean myself up – he looks at himself from top to bottom as he says this – and get back in the game. I have to work extra hard – harder than the person that won. Not winning honestly gave me the zeal to step ahead. The fact that I didn't win made me strong."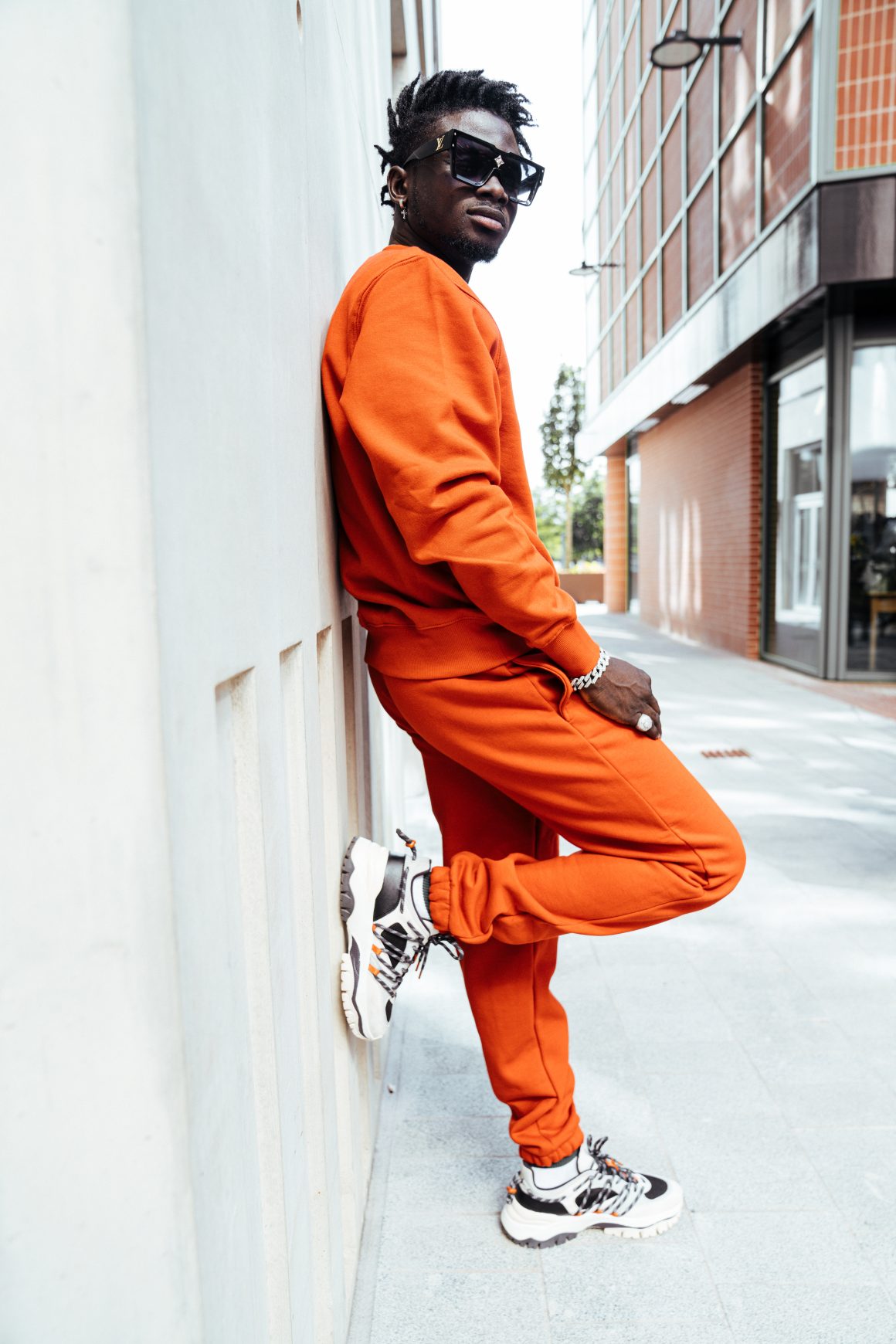 "What are you doing in Lagos? Are you here for anything specifically or just vibes?" "Far from vibes, brother", he says. "I'm here for a lot of PR, but mostly to link with my artist friends from this side."
Kuami Eugene is not an unknown name in the Nigerian music industry. Nigerian artists consistently tap him to deliver on smash singles now and then. A catalogue of hit songs with Nigerian superstars like Davido, Ckay, Falz, and Blaqbonez back this claim. "You have several smash hits with Nigerian artists. Why are you so able to integrate your sounds into the typical Nigerian afrobeats genre?" "When you really think about it, there isn't much difference between Ghana and Nigeria. The culture is almost the same, there are slight differences, but it's almost the same. The people, our complexion, our sound, our vibe, our kind of music, it's more like the same. We're like brothers, and our similarities make it very easy for us to blend our sounds."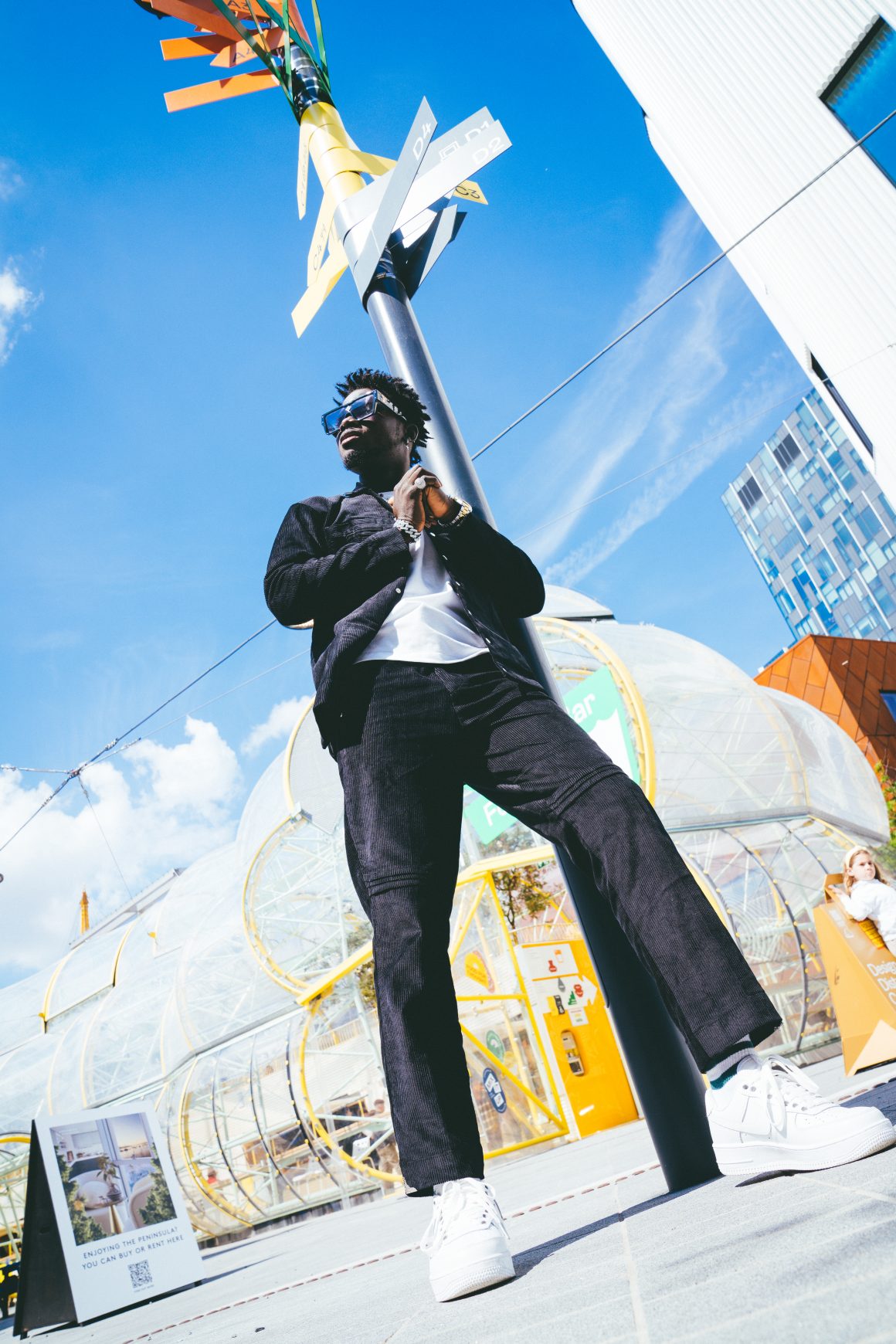 "Obviously, blowing up and making friends with the people up there in the industry helps a lot. I met Phyno in the club yesterday, and we were vibing – Now we're actually meeting up to go record. It's just like that; you have to work to get this attention, and once you do, you can't waste that opportunity." "What do you think of Lagos nightlife? It was popping, yeah?" "You guys are wild!" he sharply responds. "You do a lot of things we don't do there; I was introduced to new things we don't see in Accra." Lagos is known for its nightlife. It's not hard to find people trooping to experience what Lasgidi offers. However, Ghanaians definitely know how to have a good time as well – All the Ghana-related Vlogs in December (from Nigerians especially) are all the proof you're looking for. "We go to club for its purpose – We're going to the club to jam. You know Ghana is a peaceful country, but when it's club time, they expose themselves." We fist bump as he continues, "You won't see them on their phones, just pure happiness." "What's the one thing you'd take away from your music journey?" His response is slightly expected; "Online trolls." Only a true Gen Zer can know the extent of damage that can be done online. "I mean, they'll all love you from the beginning. People will jump on your neck once they feel you're starting to get comfortable. Sometimes, for personal reasons, and I think that's selfish – Getting pleasure from making me feel bad. We should let people be themselves and live their lives as individuals."