''My books are primarily "here and now realism" books, in other words I write about everyday occurrences and distill them into components that a child can understand'' – Olubunmi Aboderin Talabi
Nigeria has been rated by the World Culture Score Index as one of the countries in the world with the lowest reading culture. At the same time, available statistics from National Commission for Mass Literacy, Adult and Non-Formal Education shows that 38 per cent of Nigerians are non-literate as four in ten primary school children cannot read for comprehension. This right here is precisely what Olubunmi Aboderin Talabi is trying to change with Clever Clogs Books, a publishing house focused on creating visually engaging, culturally relevant books for children and the Akada Children Book Festival.
In this interview with Konye Chelsea Nwabogor, she gets a glimpse of why she's so passionate about developing a reading culture as she takes us through the writing process for children and the highlights of her career.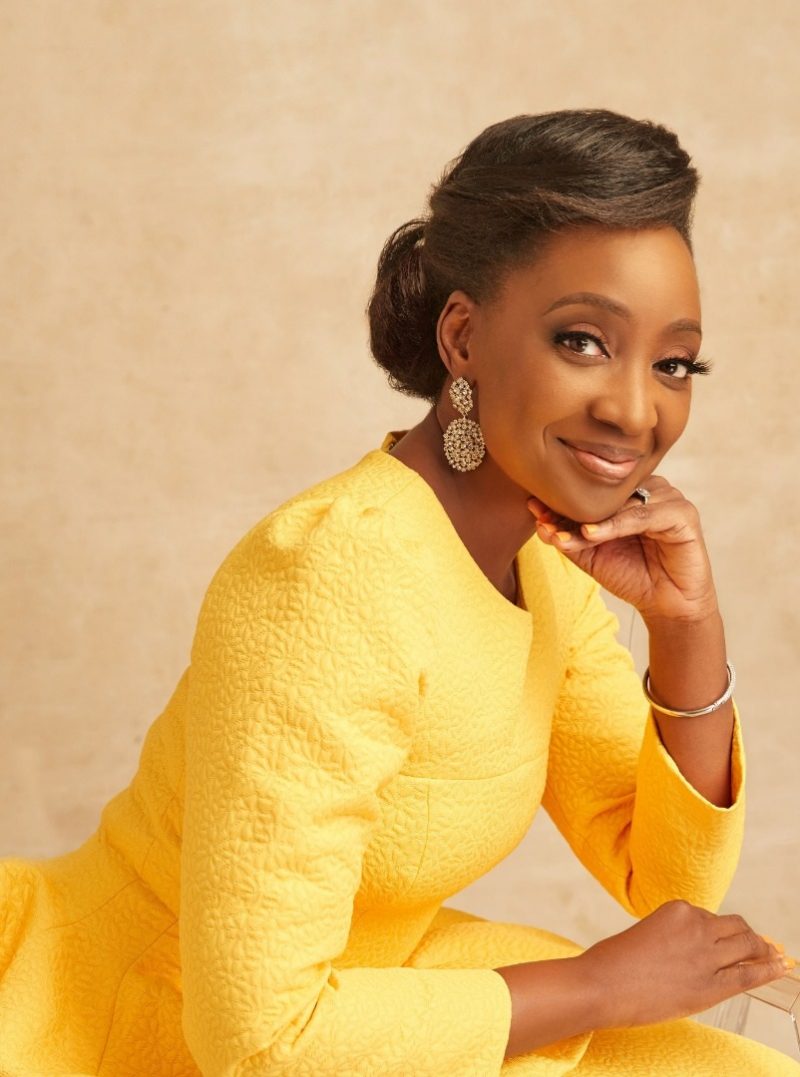 How did you become a children's author?  Was it something that you always wanted to do ? 
I have been a writer in one form or another for as long as I can remember. However, I made the decision to start writing children's books when I realized that we simply don't have enough readily-available picture books specifically for Nigerian children. Many of the picture books in our environment are from, or based on, a different culture. Reading is good for the cognitive development of children but continually reading books featuring other cultures may unintentionally cause them to feel as if those cultures are of more value than ours.
Over the last four years there has been in noticeable increase in the quality and quantity of children's books. Prior to that there were simply not enough custom-made picture books readily available for children in Nigeria or for children of colour across the world generally. It is good to see that that gap is gradually being filled.
In a country of over 200 million people, when you visit a bookstore you will find that there are not nearly enough early childhood books which depict people who look like us, or live in our environment or appreciate the things we appreciate. If the alphabet charts in our region were true to form we would be seeing A is for Amala rather than A is for Apple. Both are true but one is more culturally intelligent. I am very interested in our children understanding our values and ideals as Nigerians from the moment they can start to read. This helps to build up their self-esteem and understand that there is also worth and great value in the culture to which they were born.
Furthermore, reading the alarming contents a particularly popular children's book by a very prolific European author was another defining moment for me. I realised that we can't let people from other cultures be the sole influence in shaping the world view of a child growing up in Nigeria. We also have to portray ourselves in this category of books. These things, in part, formed my decision to start writing for children.
I guess writing for children is a lot different from writing for adults. How do you know what a child looks out for when reading a book ?
Take children to a bookstore and see the books to which they gravitate without being prompted: bright, colourful books with lots of illustration and minimal text.
Young or old, readers of fiction want the same thing: a well-written, entertaining story with which they can relate. As simple as they may seem, children's books, just like books for adults, need a clearly conceptualised setting; interesting characters; engaging dialogue; a cohesive plot; a distinct voice and good editing. Even baby books (those near indestructible board books with no words or few words) also need well-thought out settings and relatable characters.  Above all, for children's books you need dynamic illustrations that help move the story along; retain the attention of a young reader and give the story depth. Children want to be entertained even while they are learning. They want books with lots of colourful illustrations; concise words that go directly to the point; topics relevant to something they are going through; or themes that resonate.
What is the process of writing for children? How does it go from an idea to a finished work ?
Each writer has a process that is unique to them and at times a writer can employ different processes depending on the project being worked on. For me, the way I wrote Kob the Antelope or Why Do You Wash Your Hands? is different to the way I wrote any of the books in the Tobi Series (Diary of a Toddler; Tobi Visits The Conservatory; Tobi Bakes A Cake; Tobi Learns To Swim). For the former books I got an idea then sat down to write it out from start to finish. For the latter group of books it was different. I had the idea but I had to do a lot of research even though those books are based on day-to-day experiences. Each of those book took much longer to write. Sometimes I will finish with a manuscript and let it sit for months just to give myself more time to think it through and decide if I want to change, subtract or add anything. Once the manuscript part is ready then an author has to decide if she wants to find a publisher to take the book to market or self-publish. If you are going the traditional publishing route, then the publisher will take care of commissioning the illustrator. If however you are self-publishing you'll need to pick your illustrator carefully; take the time to talk through the project in great detail with the illustrator; have a written agreement between you and the illustrator; then be available to answer any questions the illustrator may have about what you have written or what you are trying to achieve with your book. After this, the hunt for the perfect printer begins.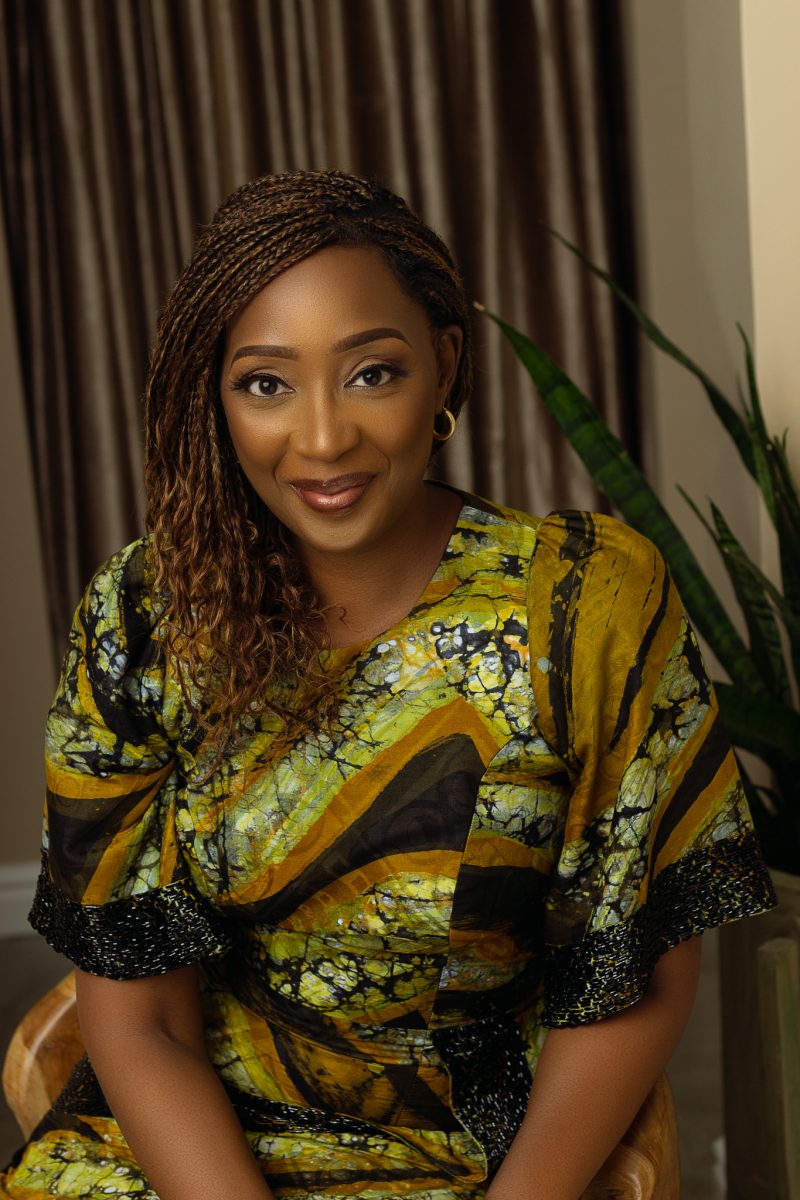 Where do you find your inspiration for new stories and characters?
My books are primarily "here and now realism" books, in other words I write about everyday occurrences and distill them into components that a child can understand. I draw inspiration from things that adults may view as mundane but children view as exciting. For example a family having lunch together or learning to swim and so on.
I also draw inspiration from special occasions (like weddings or birthdays); public events; or outings to places like the market; conservation centres; museums; galleries and so on.
Do you think children these days read enough? And why do you think it's important for them to develop good reading habits so early in life?
 Children tend to read as much as their parents read. If the adults in the household like reading the children in that household are more likely to be afforded the opportunity to read. One of the most popular features of the very first Akada Children's Book Festival was the pop up library. It was the focal point of the day and the children loved it. For me, that was an indication that children love to read, they want to read. They just need better access to age-appropriate books and an environment that is conducive to reading. The pop up library was occupied from the time the festival started till the time it ended. I remember one child described the event as "book heaven".
When guardians ask me how they can encourage their children to read, I tell them, start reading in front of them. If they start seeing you read, there is a greater chance they are likely to want to read too.  Adults should read any place it is safe to do so and encourage their children to do same. Take them to libraries; book readings or literary festivals like Akada. Idle moments (ie during a bus ride) should be converted into reading time. Set up a reward system for your children whenever they read books. For younger kids, simple prizes such as stickers are highly appreciated. After school hours, encourage them to read for fun. Within reason, let them choose a book that interests them. Ask them questions about the storyline of their book, to ensure that they comprehend what they have read and to improve their critical reasoning skills.
It's important for children to develop good reading habits early in life not just because habits we form early tend to stay with us and act as a foundation for future learning but also because healthy reading habits will help to improve their vocabulary; grammar; communication skills; as well as broaden their sense of empathy; understanding; creativity; and inspire innovation.
Tell me about Clever Clogs Books? Why is the focus based on culturally-relevant content?
Clever Clogs Books feature day-to-day life in present day Nigeria from the perspective of young ones under 9. The passion, the detail, the purpose behind these books, makes them unique. The books are woven with several learning undertones to help readers gain nuanced knowledge and soft skills that may not necessarily be taught in the classroom.
For example, in the Diary of a Toddler, the book introduces valuable life concepts to the child, such as the importance of getting enough rest, the need for good personal hygiene, the role of prayer, when to brush your teeth and have your bath, as well as the deliciousness of home-cooked Nigerian food. It shows that there is a time for everything and it helps them to tell time. Reading such a book will encourage a non-sendentary lifestyle, as it depicts an active protagonist.
What do you love most about writing for children?
What I love most about writing for children is their enthusiasm about my books and their reaction when a new book comes out. Their pure delight in the books, their love of the characters, their requests for more books to read are my biggest inspiration and reward.
Why did you see the need to start Akada Children's Book Festival and what gap do you believe it fills?
I started the Akada Children's Book Festival to encourage the concept of reading for pleasure; to provide children and their carers with an opportunity for a fun yet productive day out; to create a space for children's authors and illustrators to network; and to provide a platform for indigenous content creators to showcase their work to the world. I saw the need to have a literary festival within Nigeria for children's books because I looked around and could not find a gathering dedicated to children's books, those who create them and those who read them. I noticed that many countries around the world have children's book festivals, some have several in different parts of the same country.  These events help to bring books alive in the minds of young readers, inspire a love of reading and expand the boundaries of learning beyond the four walls of a school. Reading is important because it is the basis for literacy. It is foundational for formal education, a useful tool for gaining knowledge and an effective method for developing understanding.
What has been the highlight of your career so far?
There have been many highlights but the ones that always stand out the most are the readers. Meeting the readers, seeing them read the books, hearing what they and their parents have to say about the books are constant highlights and fuel the drive to keep going. The Akada Children's Book Festival is also a major highlight. The festival has grown steadily since it started both in reach and impact. It is a lot of work but it is fulfilling and of good use to bibliophiles near and far.
What do you hope kids learn from your books?
The primary purpose of my books is to encourage a love of reading. My focus is to nurture the concept of reading for pleasure and make reading a fun recreational option for today's children. My books are deliberately not over-didactic but there is always a purpose, always a message.
 What do you think about the reading culture of children in Nigeria and what can be done to improve literacy in children generally?
Nigerians love to read, what we need is better access to well-written books. It would be great if we could have several well-stocked, well-maintained public libraries in each and every single one of our 774 local governments across the country. That would be a dream-come-true. Before the pandemic I did book readings at different places in Nigeria. During those events i am almost always asked if i write for teenagers or young adults as well. Children want to read. They love to read. They just need better access to good quality, situationally-relevant books.
There are comparatively very few authors who write specifically for children in Nigeria. The children's book industry is decidedly in its infancy here but it is growing and to help it develop we are seeing cooperation and collaboration between children's book authors and illustrators. So much so that we have formed the Association of Children's Authors and Illustrators of Nigerian (ACAIN).
What is the most important business discovery you have made in the last few years?        
COVID has taught all of us the swiftness with which, and the profundity by which, things can change drastically. The most important business discovery I have made in the past year is the need to pivot quickly when the economic and social landscape changes. I have also learnt that e-commerce is not such a far flung, difficult concept to grasp or apply and you don't need vast sums of money to get your business online. I should also mention the treasure trove of business tutorials and testimonials I found on You Tube particularly a podcast called How I Built This. It is full of practical as well as inspiring examples of entrepreneurs who started usually with very little money but a lot of passion applied intelligently and steadfastly. These intrepid business owners ended up 10, 20, 30 years later with global brands that change the way we do things, mostly for the better.