World's Mix- Martial Arts Champion.
Kamaru Usman, or "The Nigerian Nightmare", is a Nigerian-American professional mixed martial arts fighter. Born in Auchi, Nigeria, in 1987, he immigrated with his family to Dallas, Texas, when he was a young boy. He started off as a wrestler before embarking on his MMA career and trained in freestyle and folkstyle wrestling. After failing to make the 2012 U.S. Olympic wrestling team due to injury-related setbacks, Usman shifted his focus to mixed martial arts and began his career in November 2012. He won his first match but lost his second – the only defeat so far on his otherwise spotless 19-1 record. It didn't take long for him to get signed with the Ultimate Fighting Championship, and since then, he has ripped through the welterweight ranks, winning all 14 of his fights with the league so far.  He didn't get a shot at the welterweight title in 2019. However, in March of that year, Usman defeated defending champ Tyron Woodley to claim the title and establish himself UFC's top welterweight fighter. Since then, Kamaru Usman has successfully defended the belt four times.
Even though Mixed Martial Arts has been taking place throughout the world since the 1900s, the sport has only recently started gaining popularity in Nigeria due to the success of the likes of Kamaru. In this interview with Konye Chelsea Nwabogor  , he talks about life as a mixed martial arts champion, highlighting some of his favourite  moments.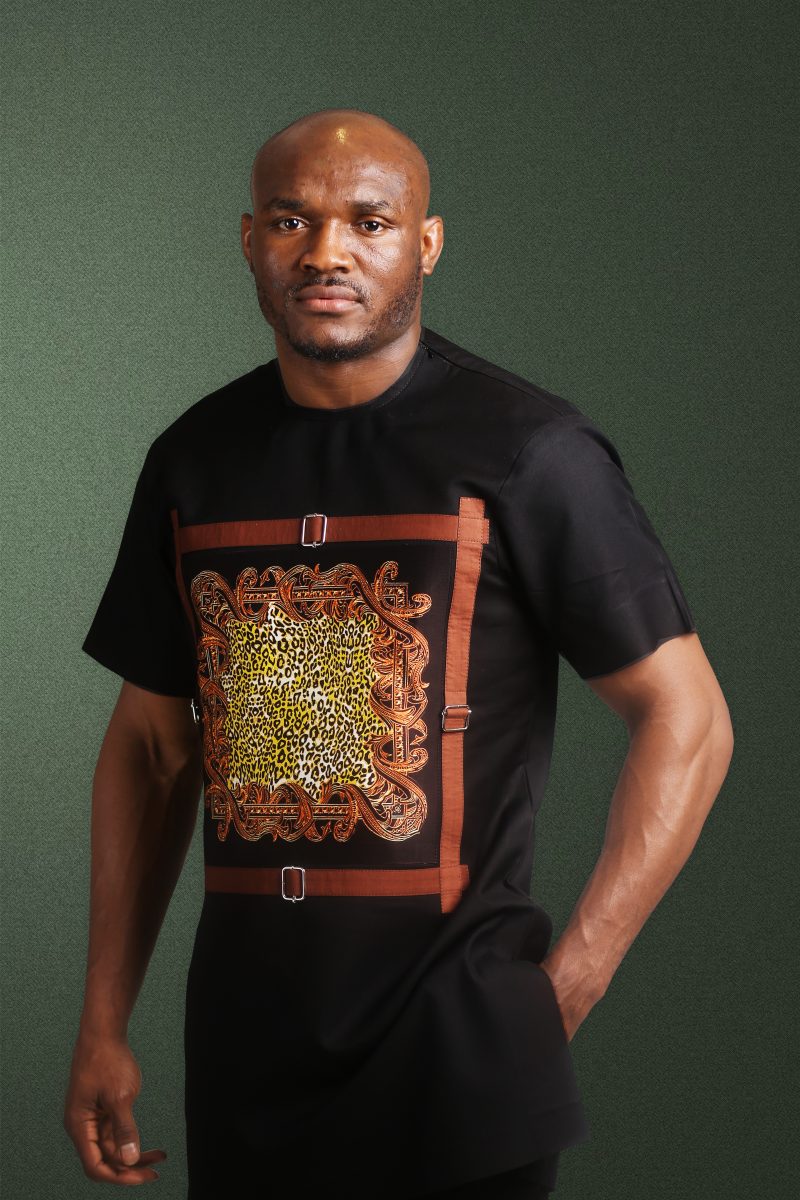 Welcome home, Kamaru. How does it feel coming back home a champion?
Thank you. It's great to be back home not just as a champion, but also the need to see family and friends. It has been a long time coming, and with travelling now, due to the pandemic, one has to seize any window of opportunity to travel. The reception has been amazing! From my arrival in Abuja to Lagos and then to my home state, I feel incredibly blessed to be around such a welcoming audience, both professionally and personally. You know, when you've lived away from your homeland as long as I have, you begin to appreciate the littlest things. Honestly, I can't complain, and it became clear to me that I have to do this as often as I find the time to. What more can I say? I have been treated from the moment I arrived like a king, for lack of a better word. I'm deeply honoured.
So how did you begin with mixed martial arts?
When I was at Bowie High School in the US, I knew there was something in sports for me. I was excelling in wrestling, and I loved it. When I then shifted towards mixed martial arts, I was very raw; I didn't know how to throw punches. Looking back at it, it's hilarious, but remember, Rome wasn't built in a day. So I worked extremely hard, applied myself to learning everything I could about the sport, and stayed disciplined. It wasn't easy initially, but I know for a fact that if you apply yourself to something you passionately believe in, the sky is the limit. So in response to your question, everything sports and ultimately MMA, started from high school.
Did you at the time get any pressure from family to consider otherwise traditional career options such as Law or Medicine? 
As an African, there are certain professions your family wants you to do or are willing to sign off on. Being in the medical profession, as a doctor, pharmacist, a nurse, or even a lawyer or an engineer – are the only professions allowed. You know how it is.
I got questions like, "What do you want to do with wrestling or whatever you call it". That's who we are as Africans, and that's always how it starts the moment you tell your family you want to become an athlete.
Parents will always have their concerns. Initially, it was a hard sell, to be honest, but thankfully, they eventually bought into it and directly or indirectly, their support has helped me through some difficult challenges in my line of work.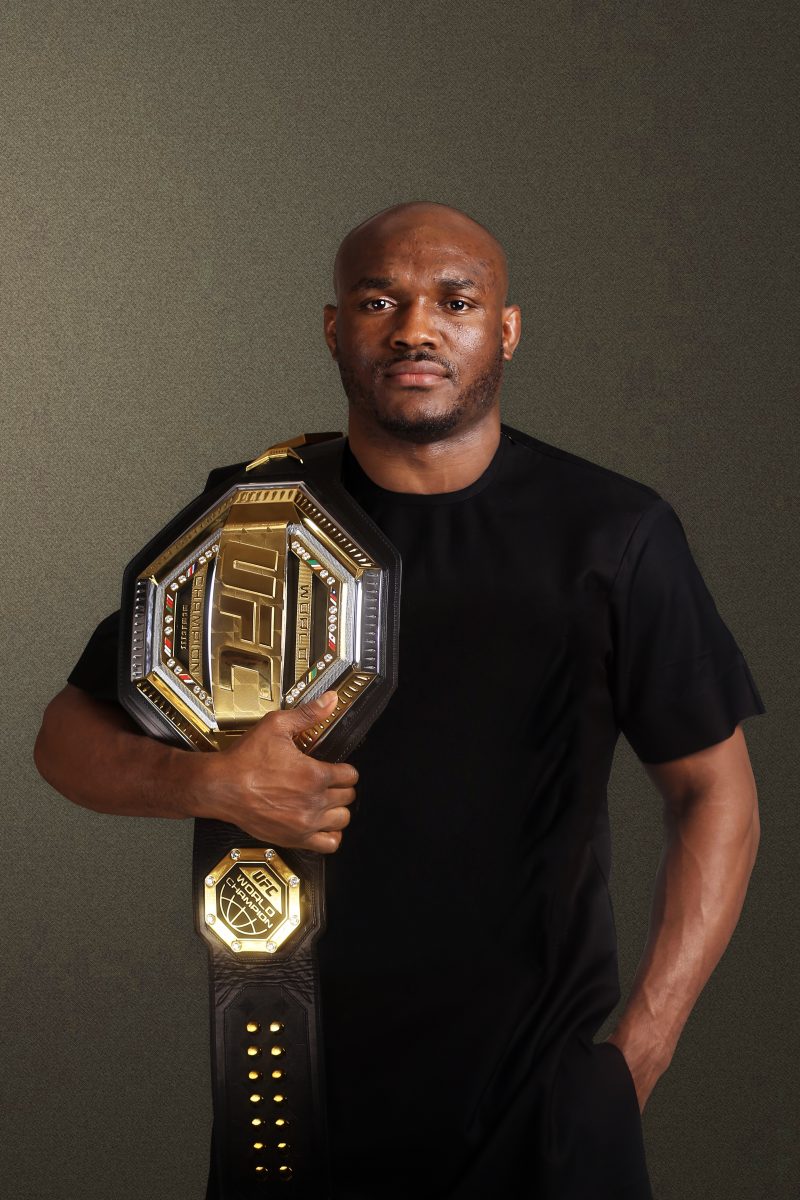 At what point in your career did you say to yourself, "Yes, I think I have made it"?
This is a tricky one but let's see.
At college, I knew I was onto something. I could feel it. Maybe it wasn't obvious then, but I instinctively knew that this 'something' I sensed would become my legacy if I worked hard at it. That first professional fight win was the starting point to realizing my goal. I can't forget that moment. It was surreal, incredible and at the same time unbelievable. Winning isn't the problem. It's staying a winner that is the most challenging part.
For me, everything in this game starts with a mental shift. I always look at my fights as though they were my first fight, so I key into the hunger of winning, which guides me in my fight strategies. I hope this makes sense.
How was it going back to your birth state, Edo? 
It was different this time around, but you always know that home is home, and that's where the heart is. As a child, I only remembered what we had then, the struggles and the sacrifices. Coming back this time, after so long, was such a humbling experience, I must say. Pleasant for me, was seeing how much things had changed for the better. Things are more structured now than before, and it's plain to see that there is a movement towards things staying better.
The air, the people, the ambience was just heady.
The reception I received back home was emotional. I had no idea the depth of following that I had, which is truly humbling for me. You can never forget where it all started, and I hope to come back more often with plans to build a legacy. Our time as Africans is now, whether in sports, entertainment or business.
Our time is now, and it's our responsibility to put ourselves on the world map as a force to reckon with. So I'm pretty excited about the projects I have for my people. That way, we are all in this together to bring recognition, dignity and prosperity to the community through sports.
What is the most challenging part of training or preparing for your fights? 
Every aspect is challenging as you have to focus on your mental part, your physical part and maintaining your weight category. One of the most complex parts of this, and what I don't think people understand, is its mental side. They think, 'Oh, he's a big, stronger guy.' But let me tell you, and I believe this without question: It's not always the biggest, strongest, meanest, toughest-looking who gets the job done in the ring. While mental strength is key and everything starts there, freeing your mind of any negative thoughts/situations and staying positive is also very important.
Alongside the training, you have to watch your diet, constantly strategize and have a plan. So you see, it's an entire process. People have said that I make winning look easy. I get that a lot but believe me when I say there's nothing further from the truth.
I always have a goal, a plan, a strategy, and I never underestimate my opponent. That way, I cover my mind, and I'm ready. Ah, yes, I digress; one key component of this all is discipline. If you're not disciplined and get carried away emotionally, you're dead on arrival.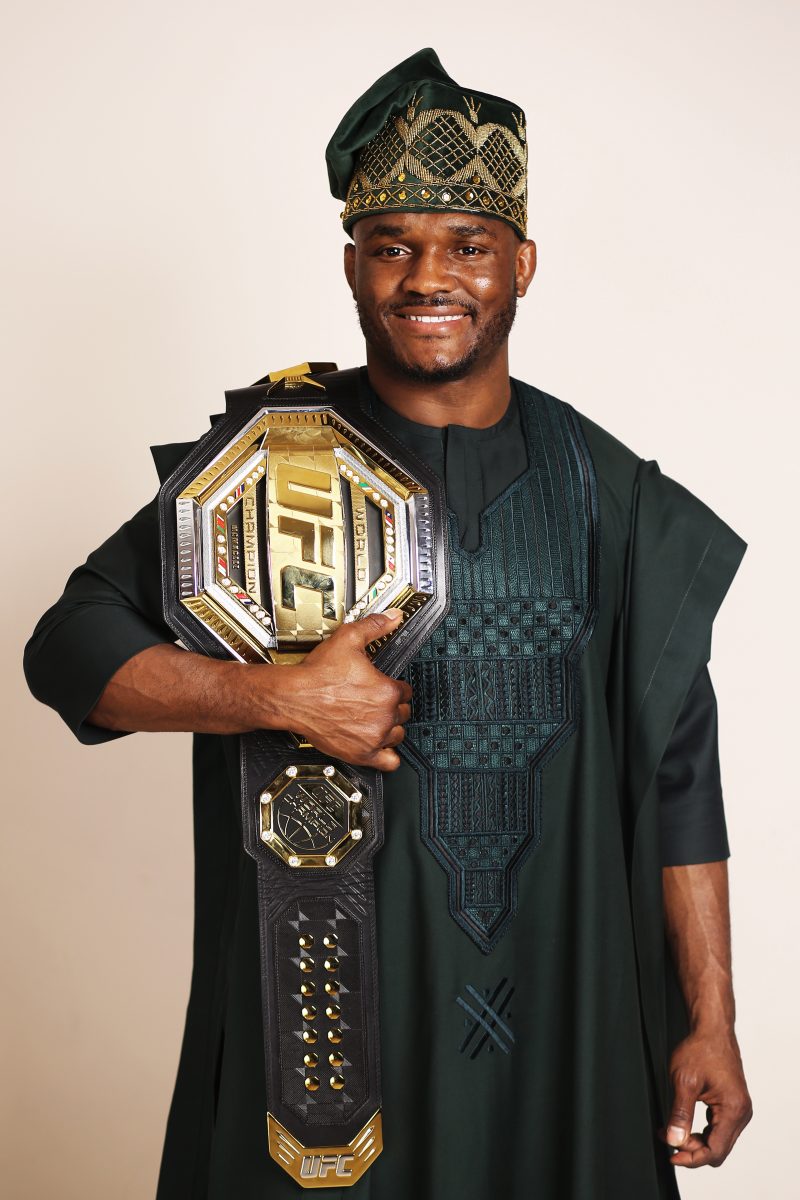 How did you feel when you won your very first fight?
Oh, man! It was an unbelievable feeling. I felt great like I did it. I really did it. I won! It's a feeling that never leaves you. It also made me realize that not everyone knows what I'm capable of. Oh, of course, my coaches and training partners do, but not everyone. From that very first win, I knew that you're working on specifics once you have an opponent in mind that you're preparing for. So for me to win and stay winning, I have to be able to flip that switch where I turn into that savage, that guy that's prepared to go to war. So yeah, I'd like to think that it was a defining moment in my professional life, and from that moment, I always said to myself, I don't ever want to lose. When you get that first win in anything you do in life, forget what anyone tells you, it's a major confidence booster.
Let's go back a bit. What was life like as a Nigerian child growing up in a foreign environment? 
It wasn't easy. I can tell you that for free. But, I always tell people that being born in a place like Nigeria helped mould me into the man I am today. So I can't lose those roots. Part of the vivid memories of my childhood includes helping my mum, a school teacher and shop-owner then, to farm. We basically grew the food we ate, and did you know that I hawked fufu? Whether I liked it or not, these memories helped me become the man I am today because once you leave the shores of Africa, you realize you have to be a certain way to fit in and adapt. Knowing where I came from, it was quick for me to adjust and block out the distractions. That way, you're focused on your goal, and the longer you're on this path, the better it is for you. Initially, people around me didn't understand my commitment and drive, and I tell them that if you're an African and live in Nigeria, you'll understand that drive is our second nature.
So why exactly are you in Nigeria at the moment, and will we be seeing more of you from now on? 
I have always wanted to come home, you know? But there was always another match and another, and then the procrastination sets in. But this time, it was a continuously quiet pull that made me realize, almost like an epiphany, that this was the time to come home, especially when I realized that I hadn't renewed my passport since I left! Would you imagine that? I have been waiting to make this trip to understand the Nigerian landscape now and look at how my legacy can grow within the country. Rest assured that I am already planning my next trip, so you will be seeing more of me.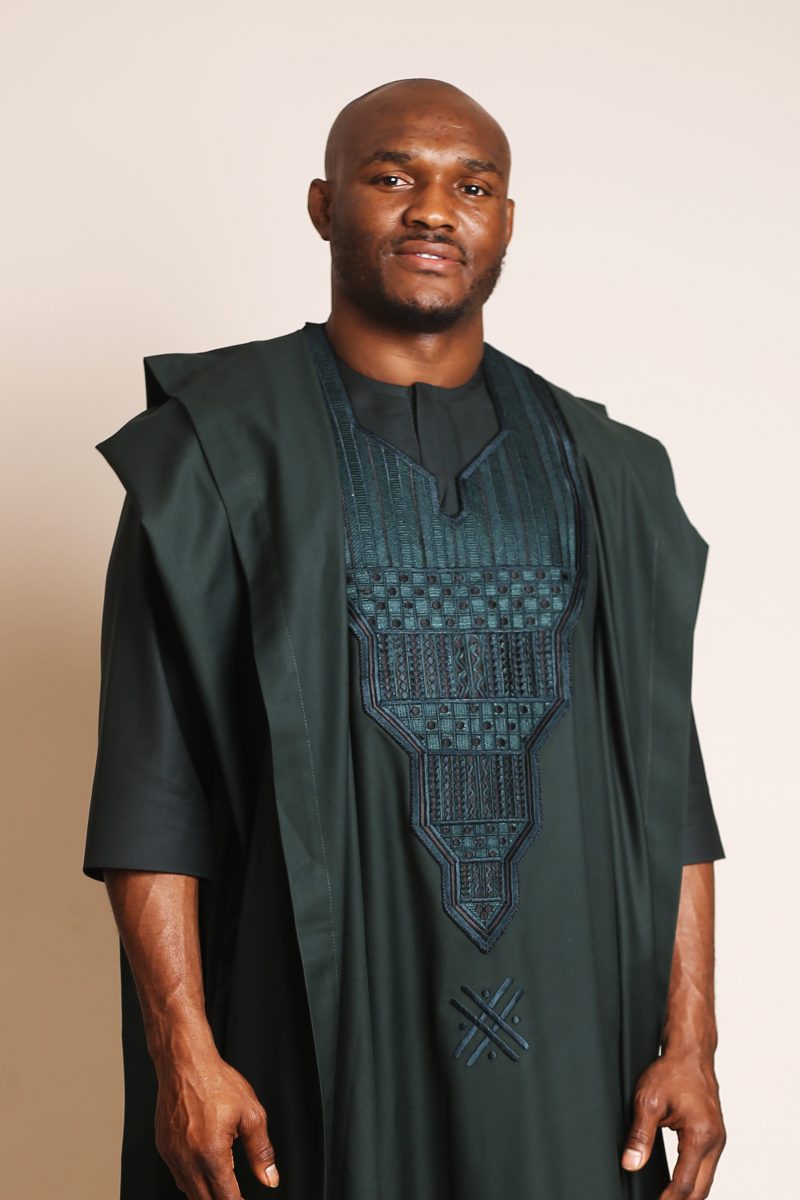 Mixed Martial Arts isn't a go-to sports game here in Nigeria, compared to football. Do you have any plans to change that?  
There is a lot of great work being done to change the perception of MMA vis-à-vis our traditional sports like Dambe. Nowadays, it's easy to see a lot of athletes cross over into MMA or boxing because there is an evolution of the sport. However, I think people may not really grasp the fine details of MMA because they aren't aware of the facts of the sport. MMA is growing across continents, and so is its following. There are already many outstanding artists of African descent who are doing exceptionally well professionally. Having said that,  I am already engaged with local people on ways to create a long and sustainable environment for MMA in Nigeria that can positively channel our youth's energies.
What kind of lessons have you learnt over the years with mixed martial arts? 
You have to be ready first of all, as preparation meets opportunity. Then you've got to be skilled, confident, disciplined. Then, never underestimate your opponent, ever. Lastly, you have got to love the sport. I am extremely calculated in my approach, and I never say never. These are part of what has led to my successes.
What are some of your favourite moments in your career so far? 
 Oh, there are quite some of those. Let's see.
Winning my first fight for sure is one of my favourite moments; breaking the record for the longest winning streak in my weight category is another remarkable one, and then, having my family come into the ring the moment I won that belt was everything I ever dreamed of. For me, that's a full circle.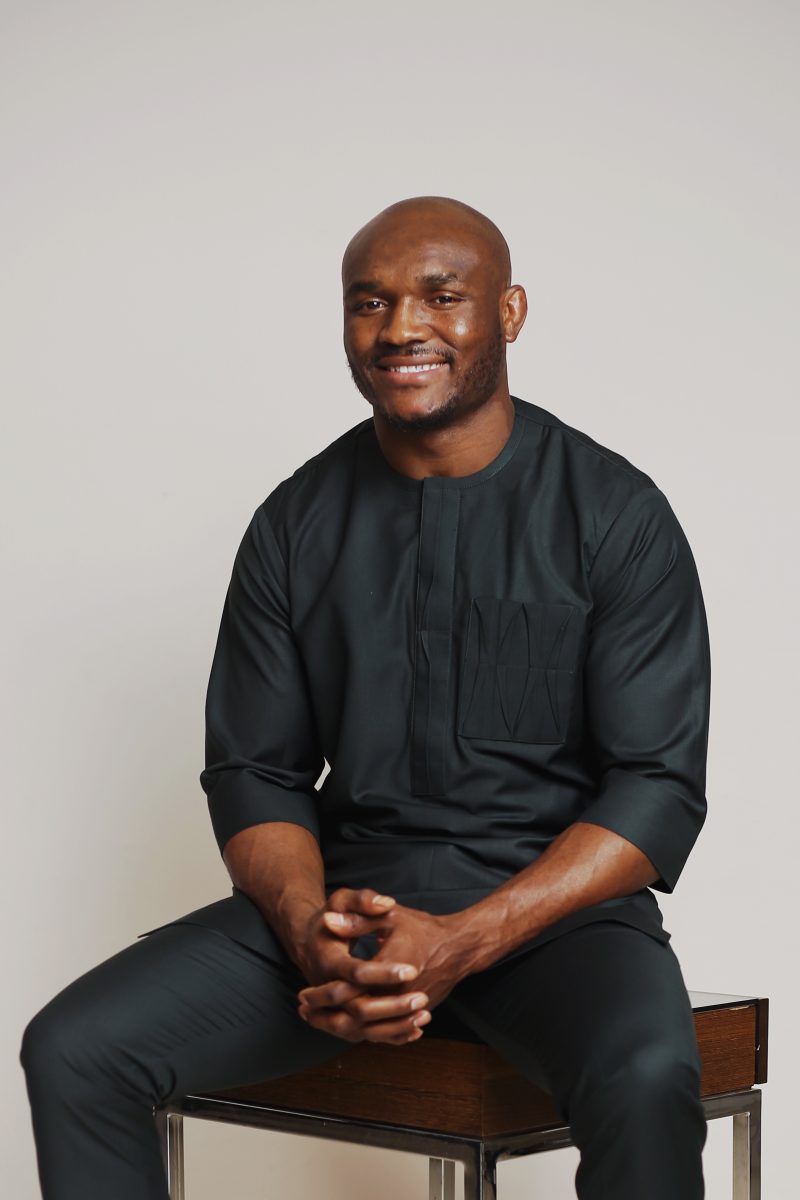 How much longer do you see yourself fighting? 
I can't fight forever, no, so I'll say as long as the body permits me to fight, I'll keep at it. Look at the greats across different fields now: Serena Williams, Roger Federer, Cristiano Ronaldo. Despite their ages, they are still competing at the highest level. So why not? I mean, at some point, commentating is one of the major things I feel I want to do as well, so…..
Is there anything you want to say to your fans?  
Thank you to all who stay up till 4am watching myself Israel Adesanya and Francis Nagano. You are the reason why we fight so hard for the continent. Thank you, you and you!