Six months after Kenneth Ize made his debut at Paris Fashion Week with a critically acclaimed show featuring Naomi Campbell, he's back again with his spring-summer 2021 collection.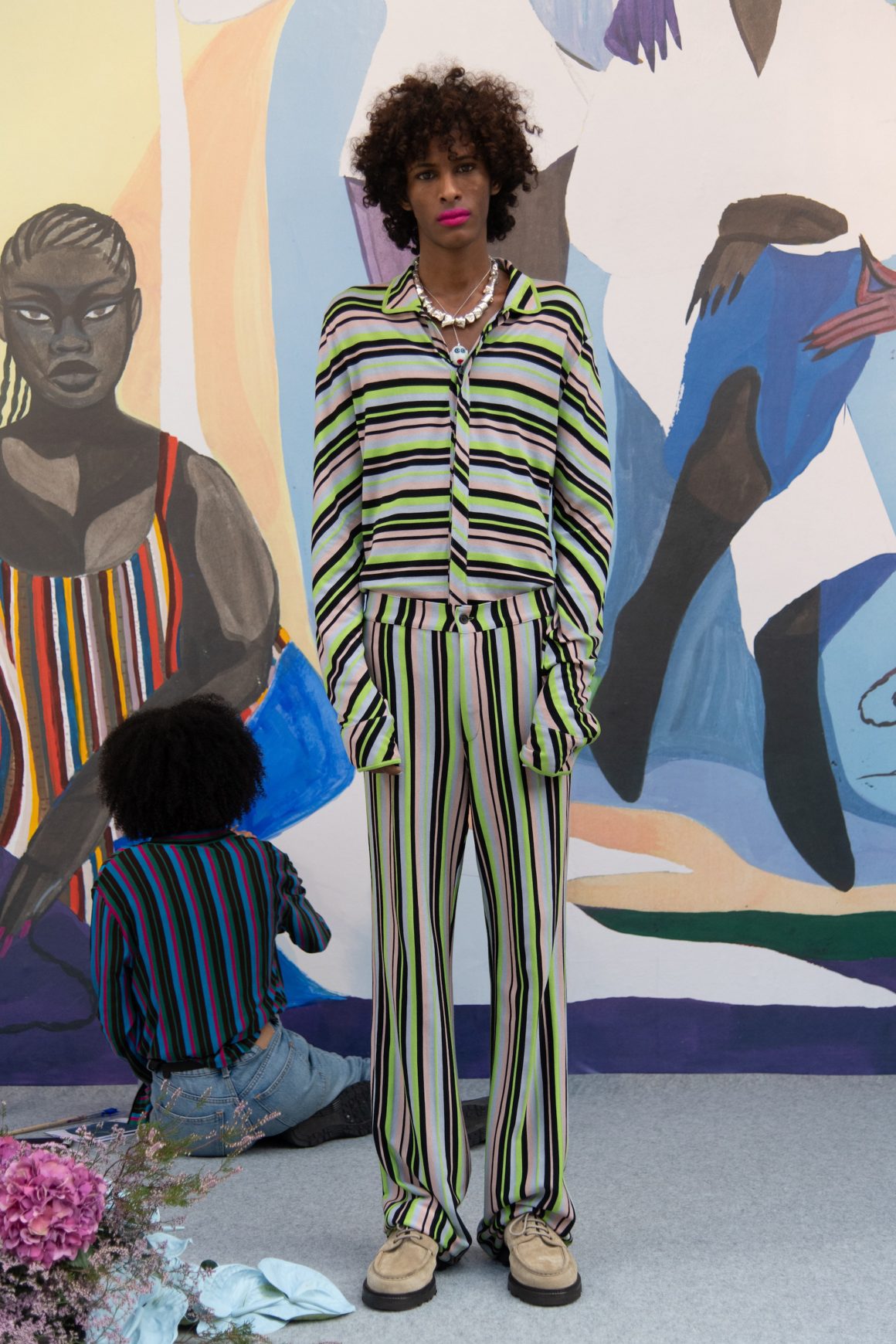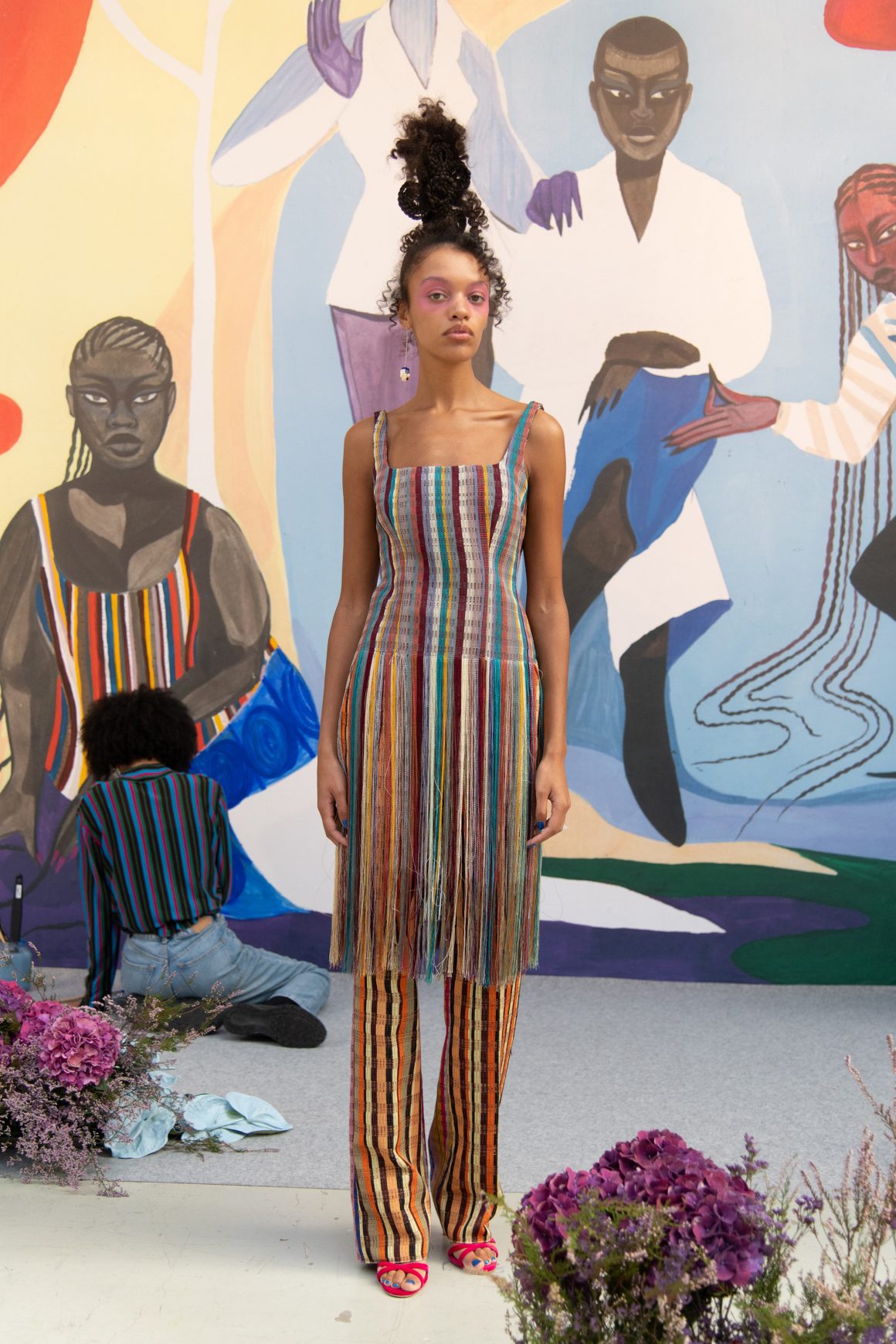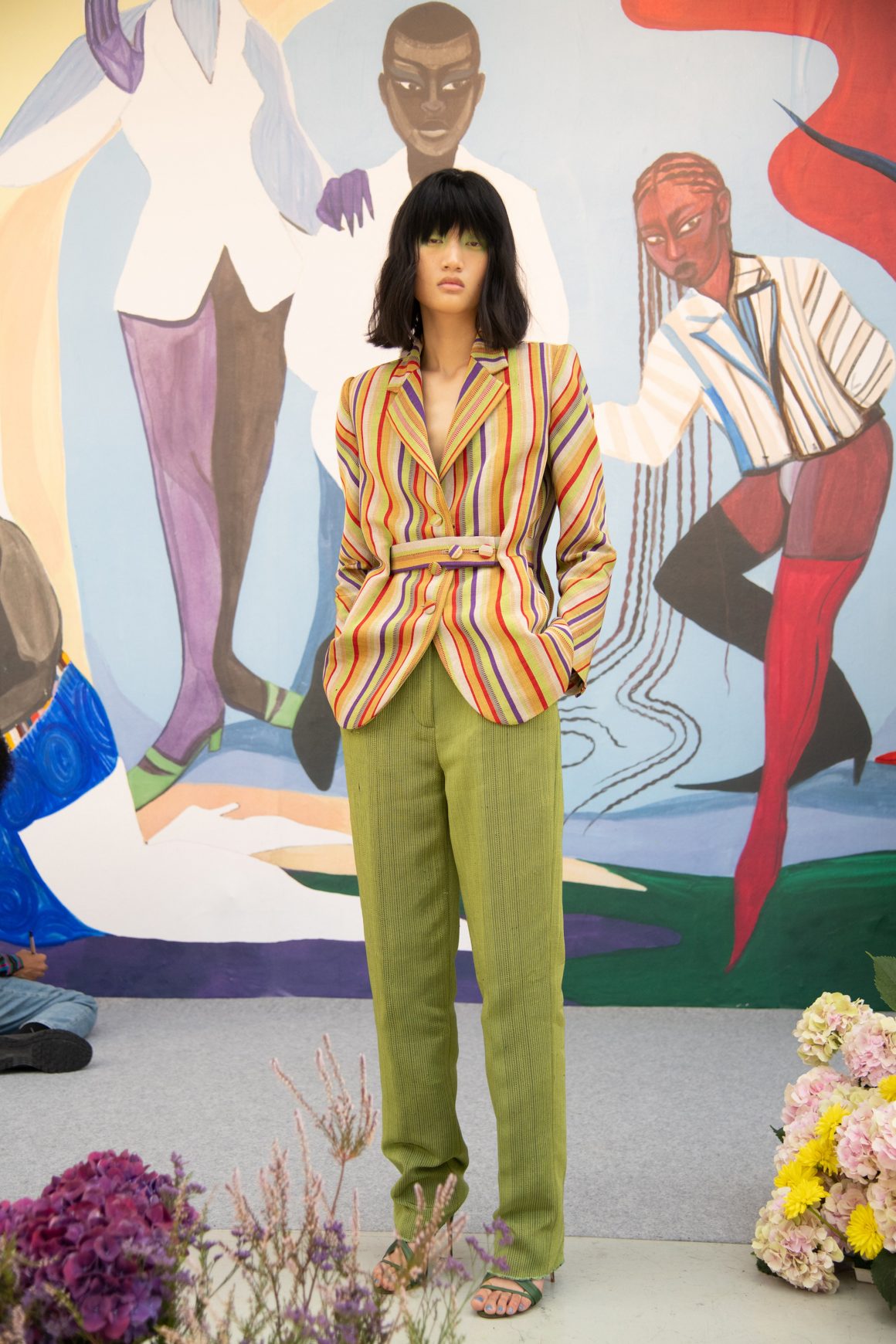 The collection is a new variation on his signature striped tailoring, rendered not only in the traditionally woven aso oke fabric, but also chiffon fabrics and light knits. Standouts included a sleeveless top with a silky fringe skirt, and a brightly coloured shirt, top and pants using the same stripe in several directions.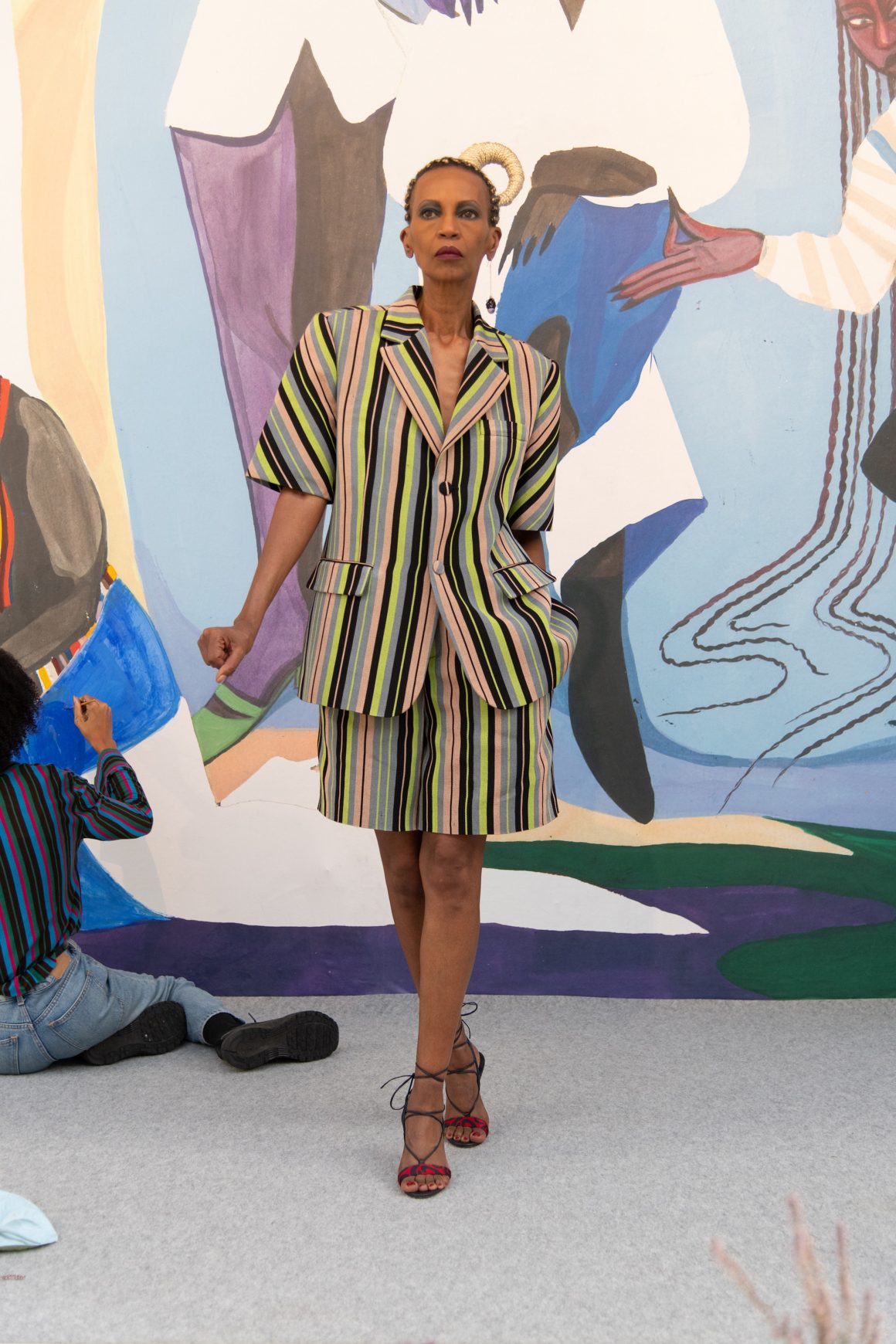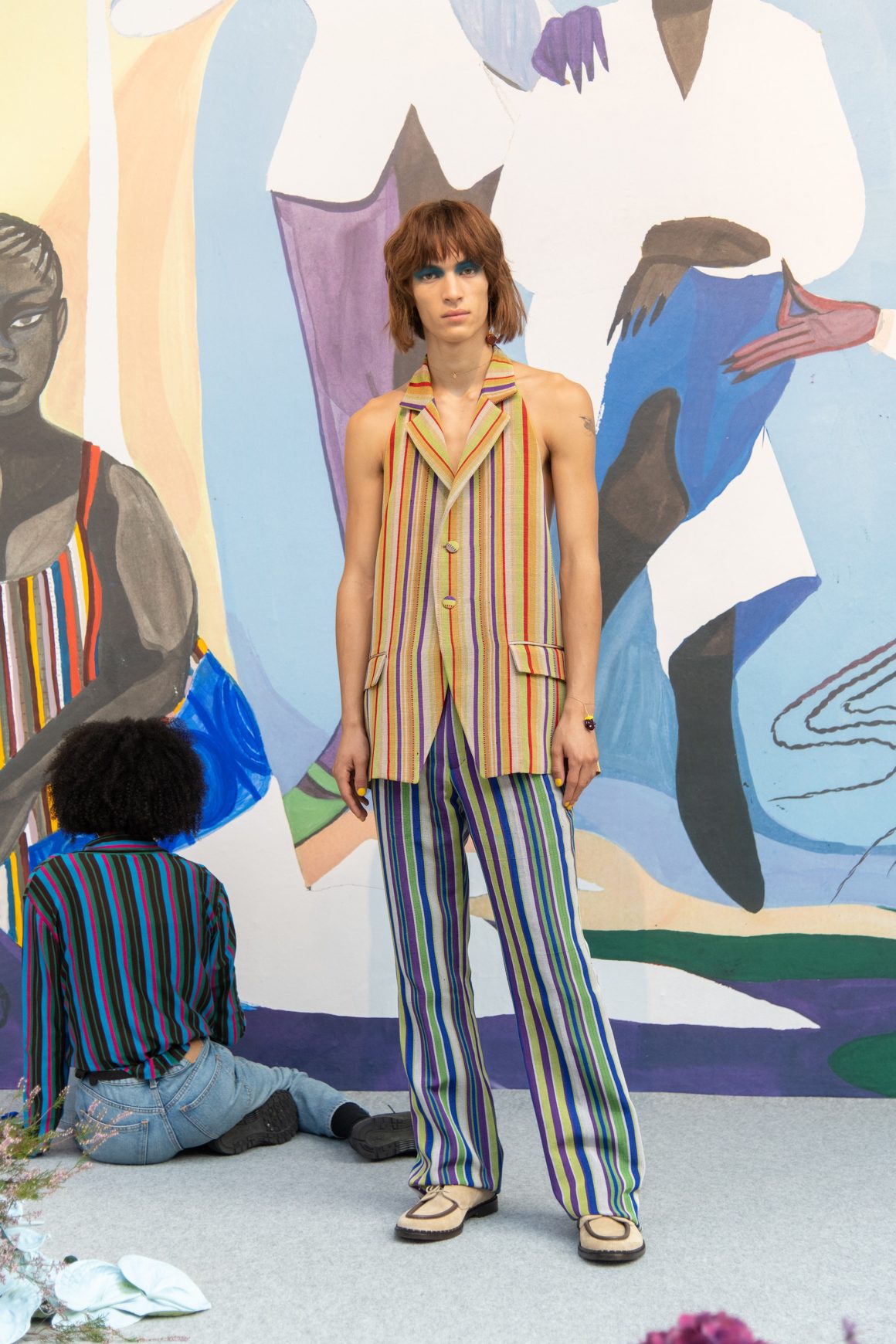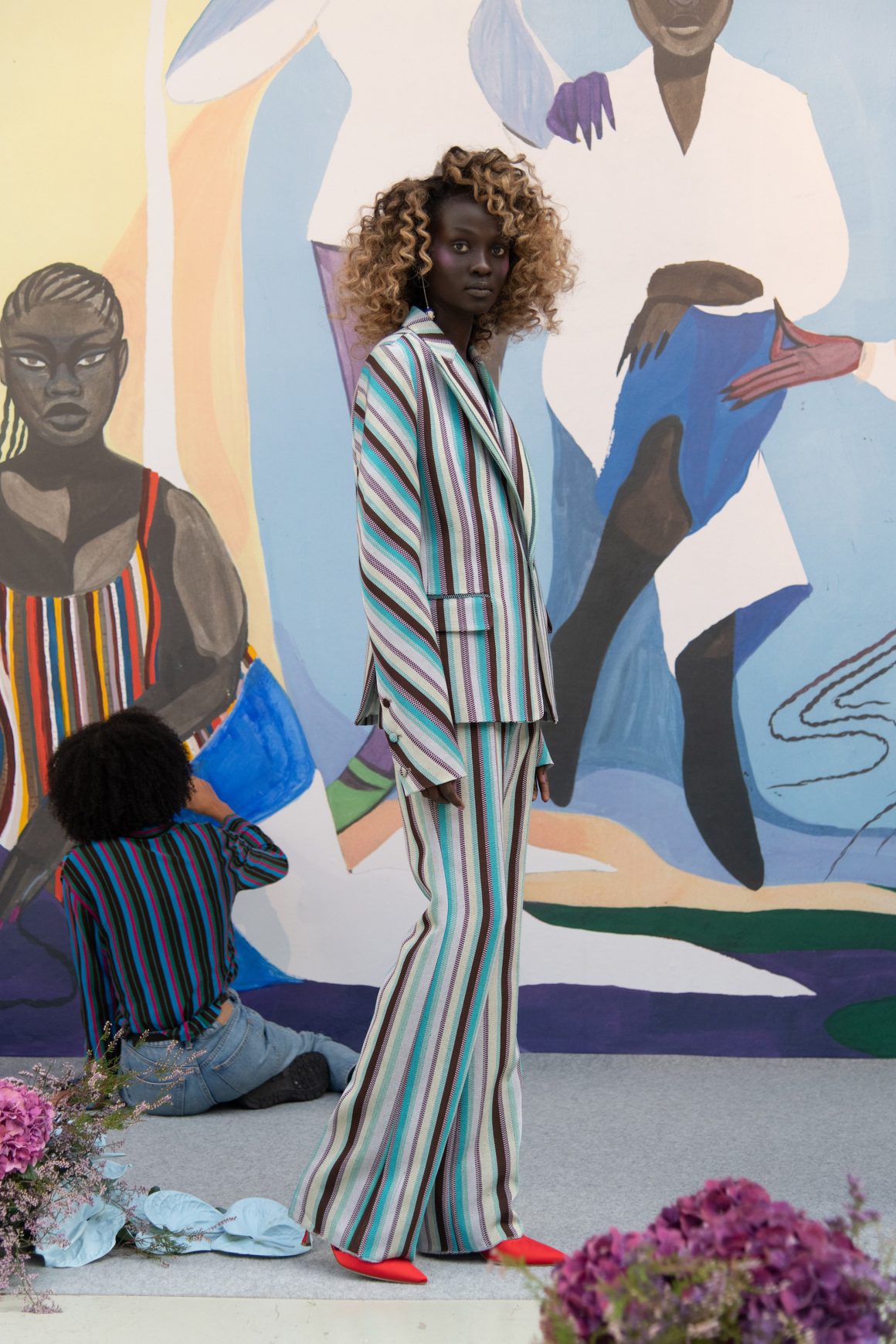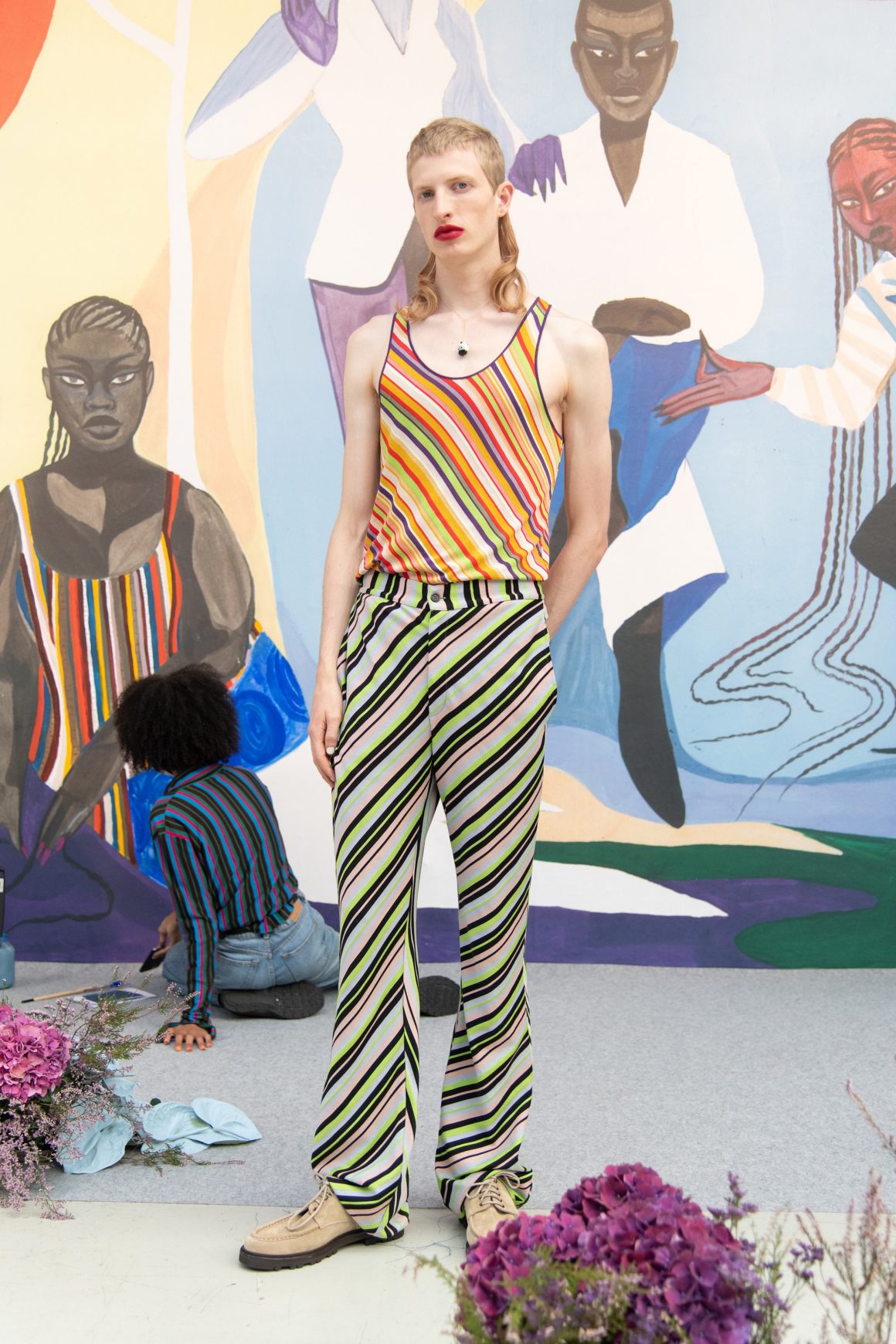 For his presentation at the Sphere showroom, held at the Palais de Tokyo in Paris, he invited artist Maty Biayenda to paint a large mural as models milled around in his unisex clothes.