Prize-winning Mathematician Kofoworola Akinkugbe OON is the MD of SecureID Limited, a leading indigenous manufacturing smart card and identity document firm in Nigeria and the first of its kind in sub-Saharan Africa.
She is a visionary and is well respected worldwide for her successful entrepreneurial story, which started when she took the bold step to leave the banking industry after 12 years to look for other opportunities that would give her time to raise her young children. At that point, she decided to establish a security management and biometrics technologies company, Interface Technologies, which from its expansion birthed SecureID. Her strong business track record has taken her worldwide to speak about her entrepreneurial journey and advocate for women. To mark the upcoming International Womens Day, Kofoworola, who is unarguably breaking barriers in the male-dominated world of Tech, shares her entrepreneurial story and the importance of women lifting each other in business to create gender equality in the world we live in today.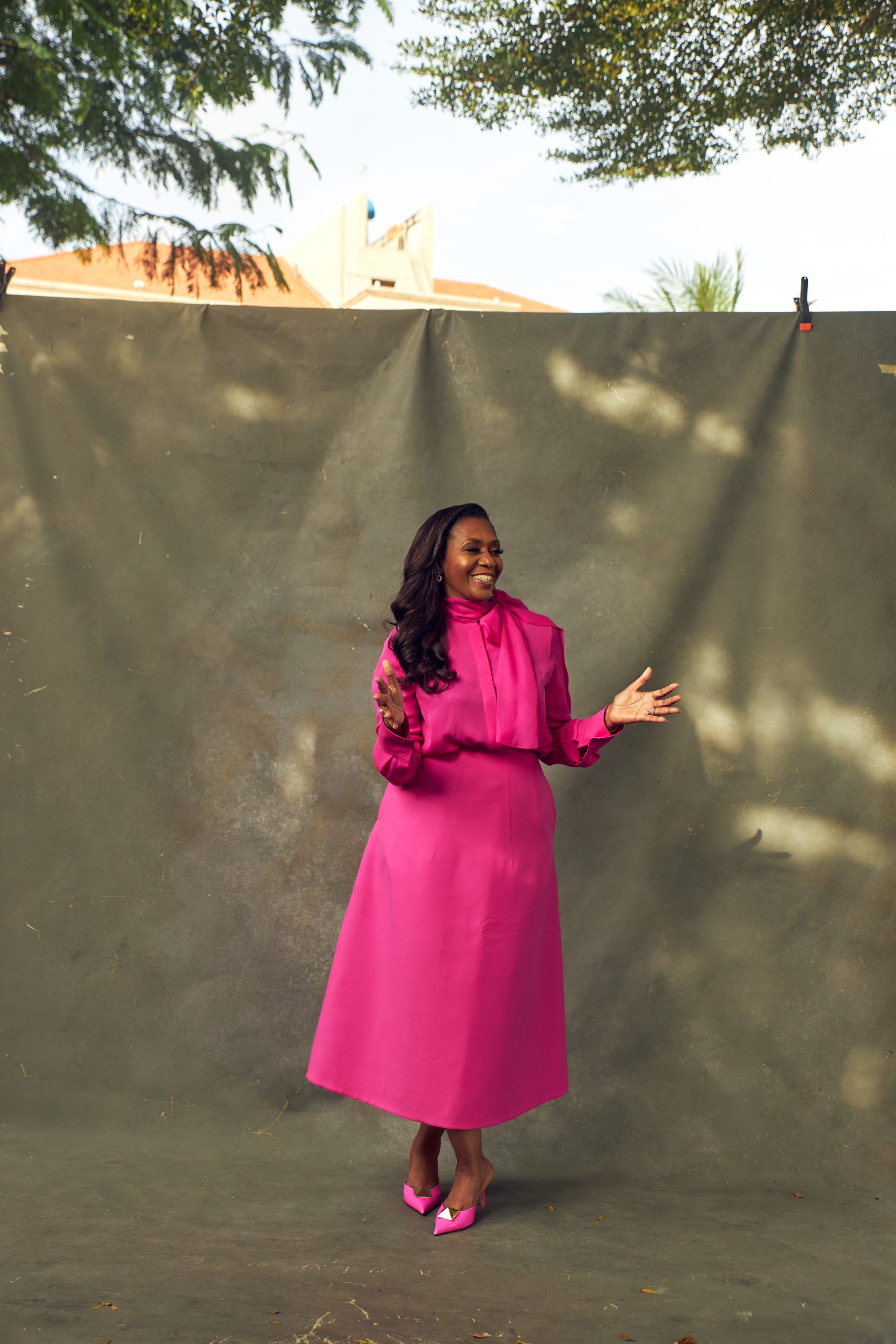 Let's start at the very beginning; tell us who Kofo Akinkugbe is. Take us back to your childhood and tell us what it was like growing up in your home.
Kofoworala Akinkugbe is a strong, focused, self-disciplined, and prayerful person. She is focused on whatever she sets herself to do. Growing up has a lot of positive memories. I grew up in a home with a lot of siblings, and I was number four out of so many of us. My dad was hands-on. So he brought us all together, taught us the rudiments of life, and taught us the values of hard work, discipline and honesty, as well as building up our Christian faith. Being the best was very important to him, and I remember that he would teach us math at weekends because it was important to him that we were all good at math. I had a very inclusive and loving family that was larger than life. I grew up in a very strong Christian background; I also remember how my dad would bring all his children together for prayers at 6 a.m. every day, which has lived with me until now. Unfortunately, he left very early, but my mom did a great job filling in the gap. Growing up was very inclusive and fun, you know, because we were so many, it was always fun to be in each other's company. It was one thing after another. Either we were fighting with each other, or we were loving each other just as hard. You know, it was part of the package. It definitely brought back good memories.
You worked in the finance sector for 12 years; what inspired you to leave paid employment to start Interface Technologies and SecureID, and what are these companies about?
The inspiration for me leaving banking then was my children. I hoped I would have more time at home because I was raising a young family at that time. But before I go any further, let me take you back. I talked about Corona; from Corona, I went to Methodist Girls High School, went abroad for a short time, and then went to the University of Lagos. So basically, a lot of my education was homegrown.
A surprising thing happened – I studied mathematics, which I never imagined I would do. It's one issue that I know my dad had with me. I was always running away from mathematics, but I ended up choosing it as a major. When I left the university, I knew that I didn't want to stay on as a lecturer or go on to do a postgraduate degree or anything of the sort. But I loved mathematics so much that I won the first prize in the faculty, but I knew that I wouldn't continue with it and be in the education field. When I left the university, working in banking was the coolest thing. And I thought, at a young age, that I wanted to work in one of the best banks at that time. So I ended up working in banking for 12 years. I would say banking has had a lot of positive effects on me. It was nice to be in a structured environment.
I never thought I had entrepreneurial skills in me, but one thing I knew I had in me was that I wasn't afraid of being different. At the university where I studied math, just about two ladies were in the class; the others were men. So taking that step and being in what you call a male-dominated community was not an issue for me. So it was a fear that I overcame a long time ago. Banking was very good at shaping my management skills, and it was a career I thought I would end up rising in the ranks. I thought I was going to be an executive director or managing director of a bank.
Our dad put something in us since we were young: whatever you do, do it extremely well. For him, it was all about hard work and giving your best. And that was precisely what I did in banking. But I think I got to a crossroads when I started raising a young family, and I felt I needed more time to focus on raising my young girls. I wanted to spend more time with my young family. So I had to go out and discover what to do next. Being at home taking care of my girls, I thought to get another job that would give me more time, but whilst I was home, an idea of biometric technology came up in some discussions I had, and that was how I set up my first company, called Interface Technologies, which allowed me to work from home. Basically, that company provides security management systems, such as access controls, CCTVs, and all kinds of security management solutions. I started working from home with one staff, but because of the pursuit of excellence, by the time I did one job, it came back with so many referrals that before I knew it, I ended up moving out of the house and employing about 40 people to run the company. So whilst I was running Interface Technologies, and we had grown it to some level where it was noticed, that was when I was invited to sit on a board of association with some other bankers to try and come up with ways on how to move Nigeria from being a cash dominated economy to an electronic payment economy. It was while all those meetings were taking place and we were working on the mandate that was given to my group that I saw a gap. In fact many gaps. One was that Nigeria was very much a cash-based economy. However, we had some payment cards, and even the few payment cards that were available at that point in time were based on old technology, which is what we call magnetic stripe technology, and they were all imported. So I saw that white space and asked myself, "Why can't we use smart cards with the current technology, and why can't we produce the cards locally?". I believe at that point in time, that was God's doing, opening my eyes to see what could happen. Basically, I saw the market at that point in time not as it was but as it could be. That gap I saw led me and inspired me to start my second company, SecureID, and even from SecureID, we've formed two other subsidiaries. So for me, it has always been about seeing problems, providing solutions to them, and seeing them as opportunities.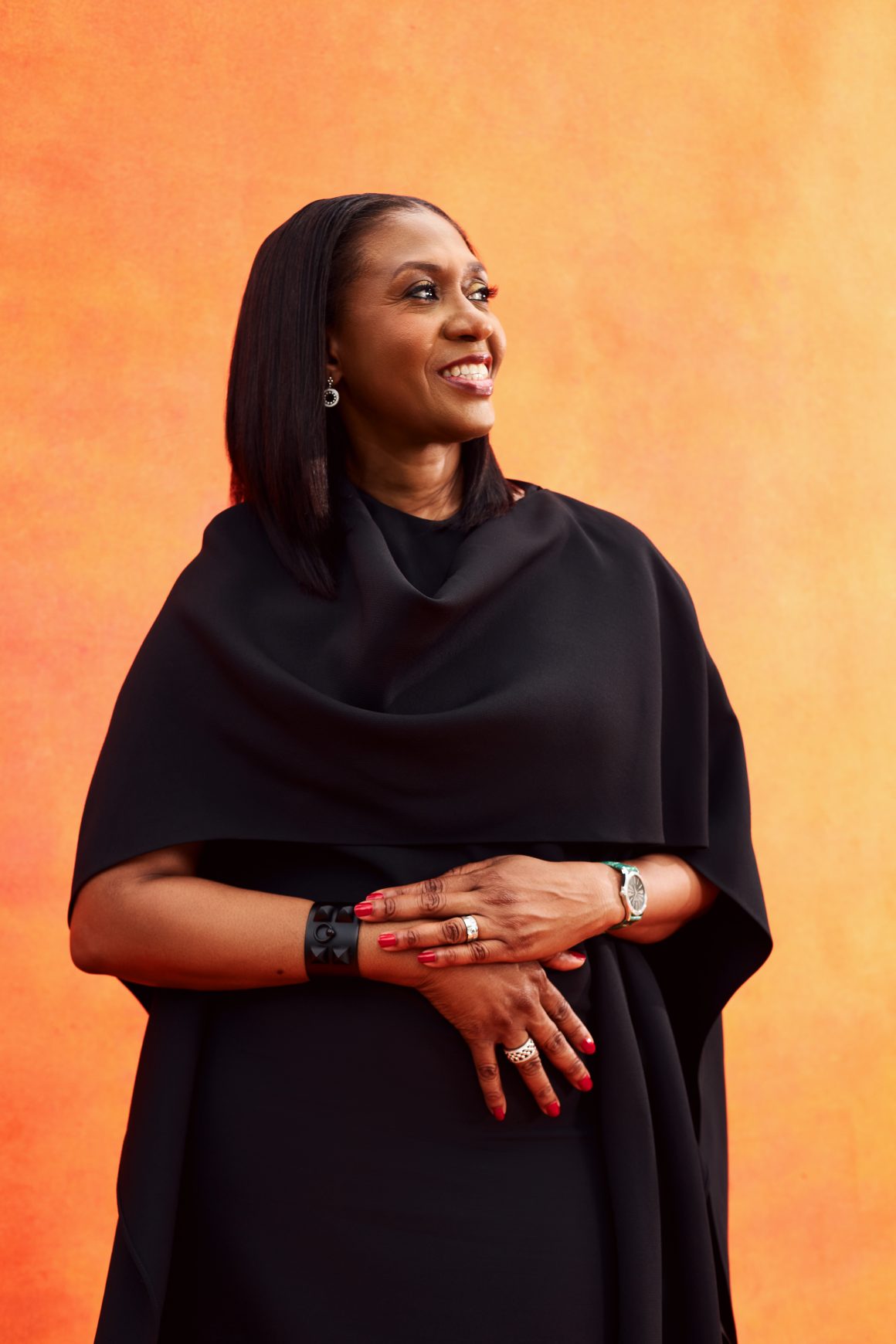 Our dad put something in us since we were young: whatever you do, do it extremely well. For him, it was all about hard work and giving your best. And that was precisely what I did in banking.
How easy was it for you to transition from finance to fintech and manufacturing?
I would probably put it in another order, which is from finance to manufacturing to fintech. There were many learnings in finance, so by the time I started my entrepreneurial journey, I knew what it was to try and access finance. I knew what it was to write a business plan, analyse the risks very well, and execute flawlessly. So being in finance gave me those skills. Then, whilst I was in banking, I remember that I was in corporate banking and handling many manufacturing companies. So I felt a natural affinity for manufacturing, and going into manufacturing was fun. SecureID manufactures smart cards, whether for the banking sector, (financial cards) or the telecom sector (SIM cards). For the public sector, SecureID is able to manufacture all the high-security identity documents, like driver's licences and so on. It has the potential to produce electronic passports and so many other identity documents. Going into manufacturing was like, "This can be done here".
Of course, manufacturing has its challenges, but it was nice to see that I was adding value. I saw that a card that could have taken almost three to six months could be gotten in 24 hours. So establishing a manufacturing company in our domestic market that can give a card in 24 hours was a major difference. That, for me, was adding value, and I knew it was the right thing to do.
Also, at some point, when SecureID was running smoothly, we looked at the market and realised we could be disrupted and had to think, "If there were better ways to do things we were currently doing, and if there were, what would they be?" Are there alternatives to what we do? And so we set up another digital company, which is now a fintech. And basically, the charge to that company was to disrupt our core at SecureID. And I said I would rather disrupt myself than have external companies disrupt us. So this digital company looked at everything we do and saw how it could disrupt whatever we're doing. So if we have physical cards, we can also have digital cards, right? If we have a physical driver's licence, we can have an electronic driver's licence, and so on, and that was how our fintech company was founded. We need to improve continually. We need to continually assess what we do and consider whether there are better ways to do it. The factory sits on 7,000 square metres, but guess what? All of those machines there can be disrupted. Somebody can come up with a digital card; all they need is a small room to work out of to do that. So having that disruptive mindset and mentality and constantly asking yourself, "How can I improve on what I'm doing?" is a good thing. That mindset has helped me grow because, even after starting the fintech company, we've also branched out into transport. There are so many opportunities out there. We live in a digital world, and we must respond to the dynamic changes that are going on around us. You do not always stick to what you do, but think about how to improve it or expand on it to improve it – creating an atmosphere of innovation, creating an atmosphere that responds to dynamic dynamism, and so on.
You say you have branched out into transportation. What do you mean by branched out into transportation?
In terms of transportation, we've created an e-ticketing solution. So instead of getting on a train using physical paper tickets, you can download your ticket; you can also go online and buy your ticket; you can download an app on your phone and then get to the station, tap your phone on the portal that gives you quick access to your train. You get on your train because it is all digital and automated.
These days, leaving paid employment is a big risk. Would you say you took this risk because you had security in marriage? I mean, you had a husband who could support you even if your business failed?
That's a very good question. I'm going to bring you back to what drives you to do what you do. And this is a hard question I had to ask myself. To my surprise, when I started my entrepreneurial journey, I was working harder than I was in paid employment. When I thought it would give me more time, that didn't happen. But I was working so hard that I said to myself, "Wait a minute, why am I doing what I'm doing? Why do I want to be successful at what I do?". It's a question I asked myself, fortunately, early enough, and I realised that what drove me and that pursuit of excellence was to leave a legacy. In wanting to leave that legacy and add value, I worked extremely hard, which is the right way to ensure our legacy is met. So, I don't think I thought about whether I had security, a husband, etc. I think it was just about seeing the end goal and focusing on it. I wanted to set up a company that would outlive me. My mindset was more long-term than short-term. It wasn't about how much money I wanted to make but about how long this company could last and what kind of legacy I could leave behind. When you have that, your approach to life, whatever you're doing, will be completely different.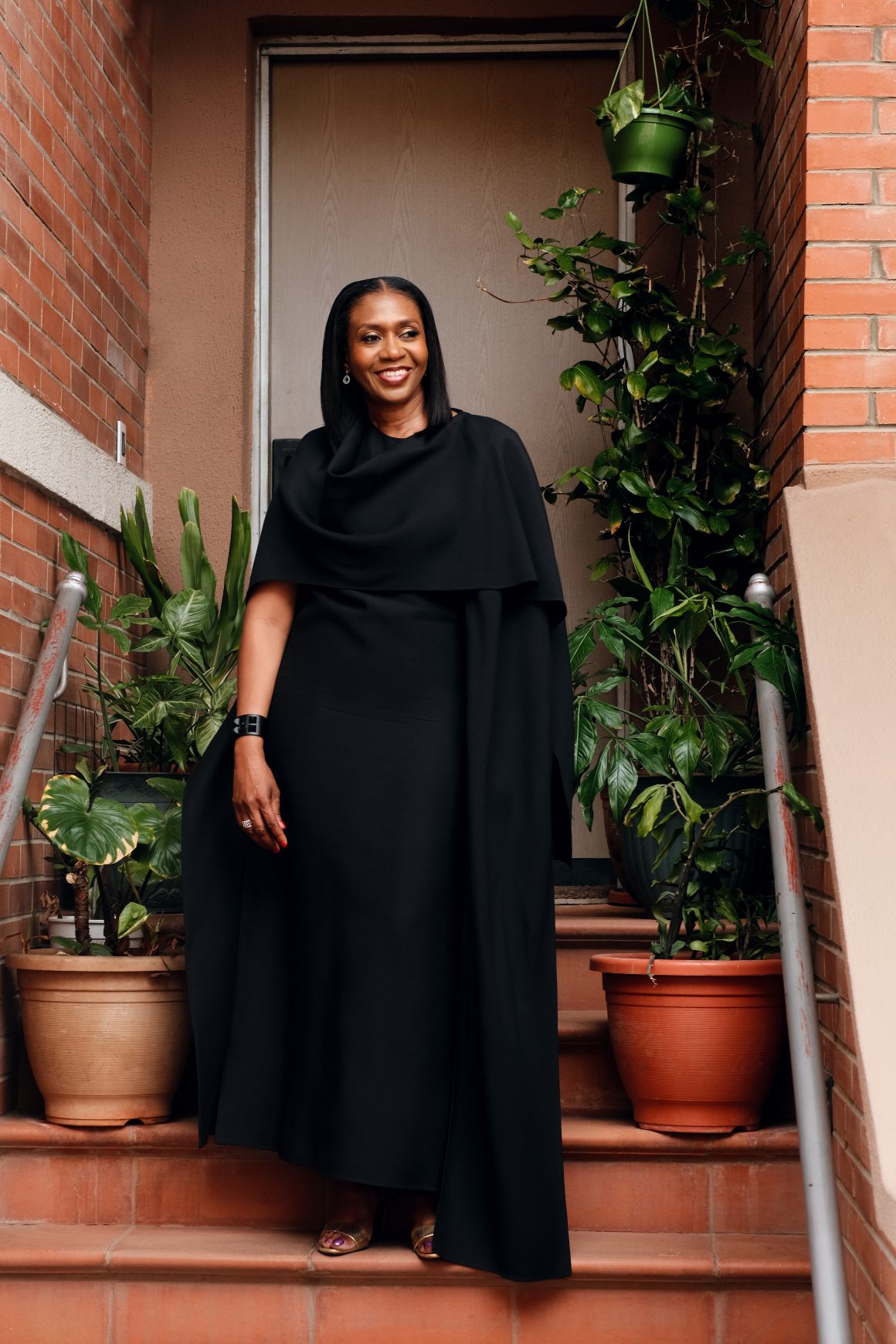 You talked about being used to being the only woman in the room. Did you face any barriers? Did your male counterparts feel like they had to silence you?
I'm sure there were barriers, but they were barriers that I didn't see. I didn't pay any attention to them because my philosophy was to ignore negative energy. I paid little attention to gender but more attention to simply being the best. So even when there were barriers, they did not affect me in any way. As I said, focus on the end goal and be the best at what you do. That mindset helped me overcome whatever barriers there could have been gender-wise. Having that mindset did not allow me to see those barriers. Being a woman helps you overcome some of the challenges in business because women naturally have a sixth sense. They have an intuitive mindset, and sometimes it may appear as a weakness, but it's not a weakness but an advantage. I saw it more as an advantage because you're underrated, and people only see you coming once you hit. So, because that was a positive for me, the barriers I faced were the same ones that men face in business; raising finance, the difficult infrastructural environment, and so many other issues, we have doing business in Nigeria. The gender ones, I didn't pay much attention to, but I am not saying they weren't there.
Tell us what actions or initiatives you are taking to make sure there is more inclusion of women in tech.
I'm not shy about taking on speaking engagements to encourage women. Fintech is fintech. It doesn't matter whether you're a man or a woman. We were all born with ideas. I think the problem women face is the initiative I take when I have speaking engagements. Many times women have very good business ideas, start the business and execute it, but they don't know how to scale up the business. Imagine a man and a woman have a business idea and start the business. They start at the same time, right? But they're facing the same challenges because they operate within the same environment. But more often than not, the woman will give up. Either because she becomes overwhelmed with so many things, but the man keeps going, so he is able to scale up that journey better than a woman. Women limit themselves to a particular growth level. The message that I like to give to women is to scale their businesses. Don't just be an MSME (Micro, Small, and Medium Enterprise) or an SME (Small, Medium Enterprise); be that large corporation or that conglomerate operating not in your domestic market but seeing the global market as there for the taking. So that is what I do to encourage women. Hopefully, I am that role model, showing them that no dream is too big. Women should have the audacity not only to dream and execute but also to scale up.
Manufacturing in Nigeria has become very difficult and expensive with our epileptic power supplies. How have you managed to run a factory that local and other African countries rely on to deliver standard goods quickly? What kind of improvement do we want to see in the government to make your business better?
Right now, we have clients in over 20 countries across Africa. Has it been easy? No! The usual challenges, whether it is energy, whether it is infrastructure or even people, the challenges are all there. But just like the men would navigate through that, I've also been able to navigate through it. For me, it's about continuous improvement; it's still a journey with a lot of work ahead of me. I tell myself that you can be that hub, serving not just your domestic market but other markets. But that's not to say that there is a lot for the government to do to ensure that we have that enabling environment to thrive and that more people can be a part of it.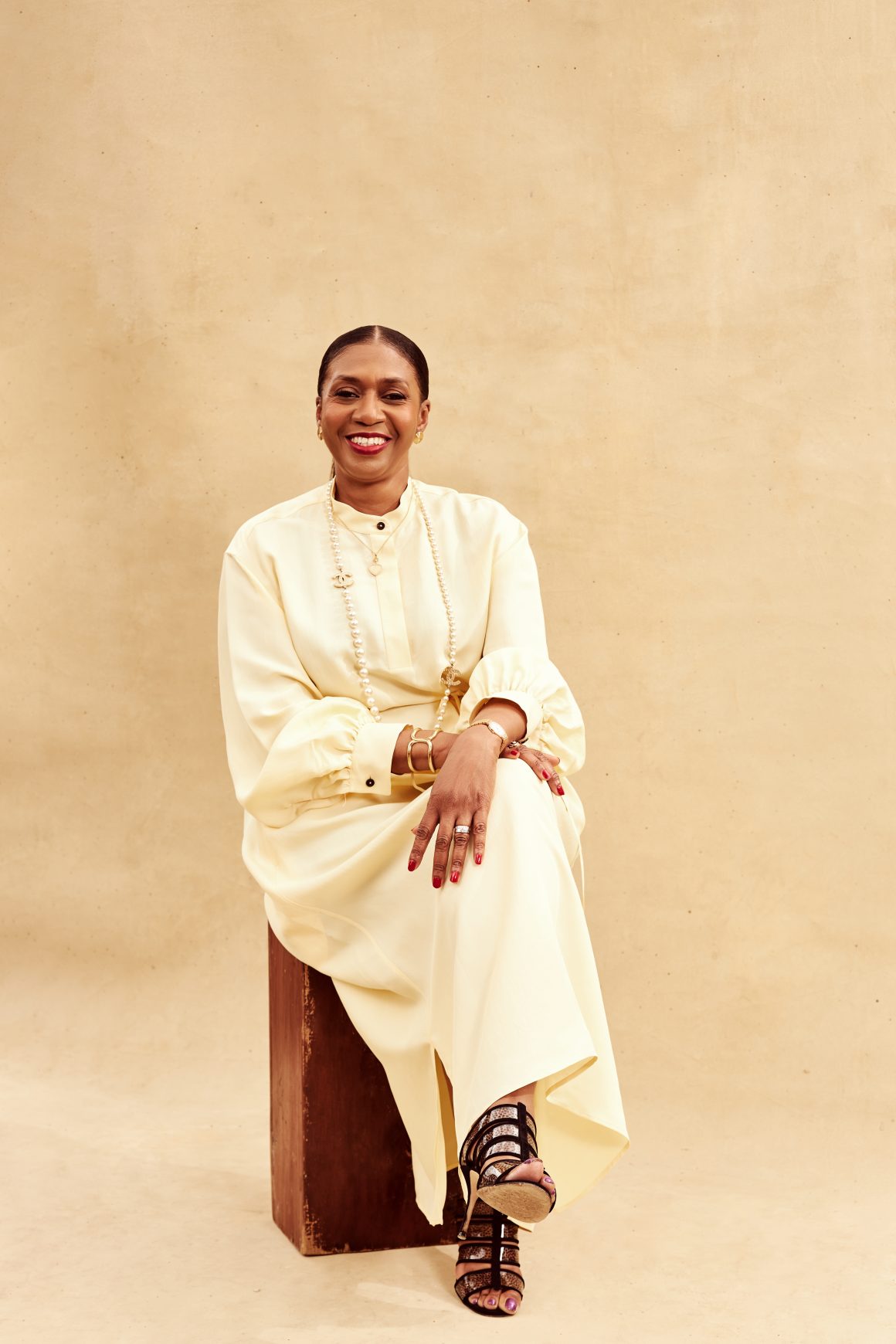 For now, as an indigenous manufacturing company, are you looking at expanding internationally to scale up?
My thought process is to look for opportunities. That opportunity could be here or outside the borders, but in responding to that opportunity, Nigeria remains the base to respond to whatever opportunities are out there.
Seeing the market, not just the domestic market but seeing the global market as your market – that, to me, is the starting point. That is why we have gone out to several countries within Africa to ensure that we are also serving those countries, and going outside Africa is something we have in our plans.
You mentioned early on that you never envisioned yourself as an entrepreneur; what has surprised you about it?
I have always been a logical and analytical sort of person. A cooperate, desk-type of person. I know all the management rudiments of doing business. So, going into the entrepreneurial world, the first surprise for me was that I thought it would be less work, but I was surprised that it was more work, and I thought my time was mine, but as an entrepreneur, the surprise to me was that my time wasn't mine.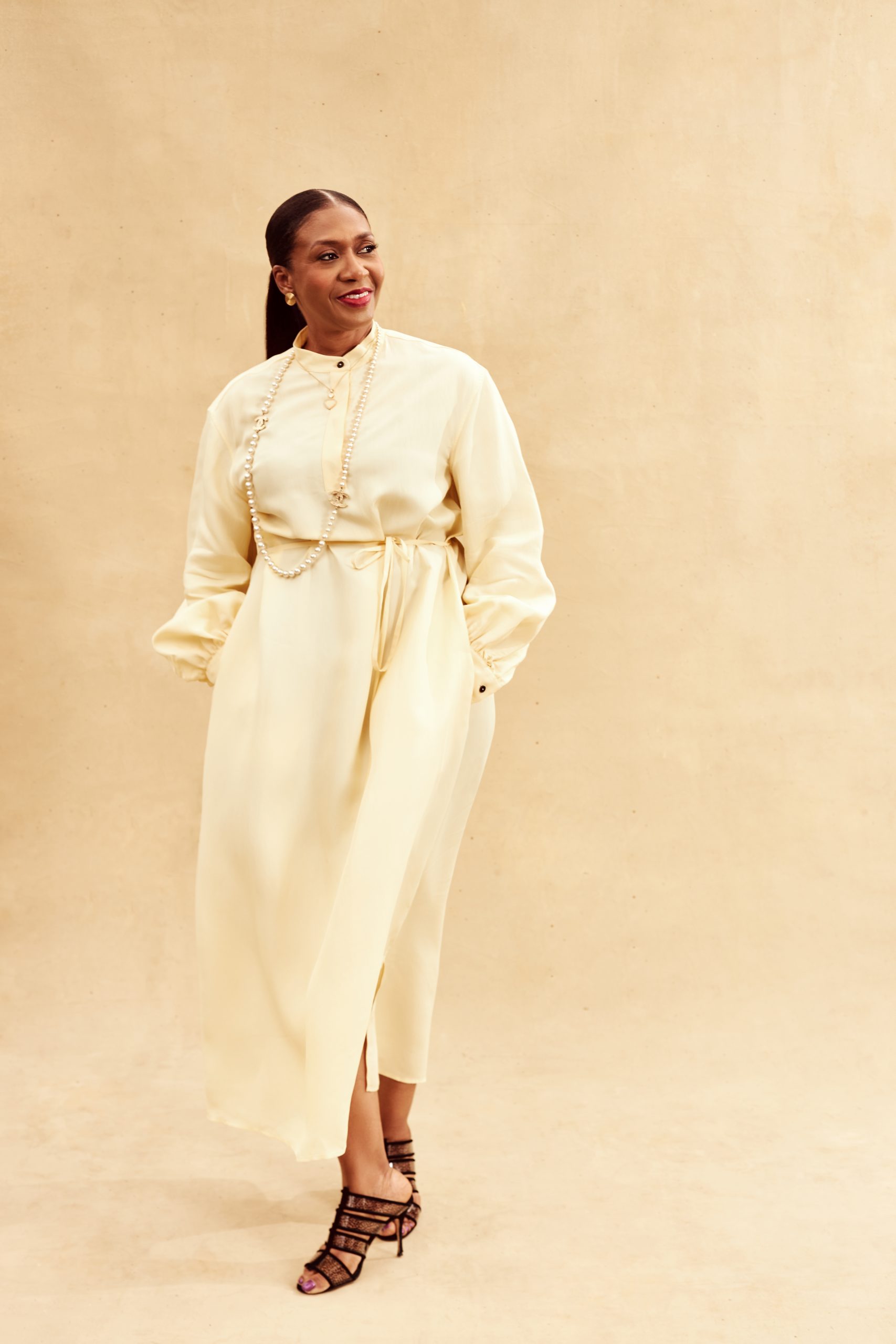 You are working 24/7, and even when you are sleeping, you are thinking. Those were the major surprises for me. Being the owner of a business is like owning a ministry. You are always serving others, even the people who work for you. You have to ensure that you create an enabling environment for them. It's more work, but definitely more fun and more fulfilling.
You earlier said women are always afraid to scale up their businesses. How do we encourage more women to pursue entrepreneurship or senior leadership roles in their careers, especially in male-dominated fields?
The first thing they must deal with is the fear within. They must deal with their confidence level to say "I can". I can do it. They have to overcome that internal fear because challenges will come. So once they can deal with that inner fear, they can see those challenges or seeming failures as one of the things they will go through on their journey. If they see it as one of the steps to reaching the top, they will get to whatever levels they aspire to. They should also remember that business success does not happen overnight; it is a process. Take baby steps and celebrate little wins at every stage. That's how I grew my business. We didn't start out knowing what we wanted to be from day one, but there was an end goal; the picture was there, we took baby steps and kept backward-integrating until we got to where we are today, and we are still growing.
Also, remember that your visions and dreams will change along the way because you will see different opportunities, you must have the courage to grab those opportunities and tell yourself that they can be done. I remember when I started SecureID – and even with some of the projects we are starting now – it was the same thing. I was told it couldn't be done. Not in Nigeria; it can't be done, but that didn't stop me, and look at us today. We got all the international certifications we needed, making us eligible to supply any country in the world.
Having that disruptive mindset and mentality and constantly asking yourself, "How can I improve on what I'm doing?" is a good thing. That mindset has helped me grow.
This year's International Women's Day theme is "Embracing Equity." What does this slogan mean to you? Why will you say it is important for women to own equity in the society we live in today?
When I heard about the theme, what came to mind was that it's like having a fence; you are trying to look over that fence. A tall person can easily look over the fence and see what is behind it, but a short person cannot. That theme is trying to say that you should also enable that short person to see over the fence. Creating an equitable environment for every gender, whether man or woman, gender equality requires thinking outside the box. Not looking at whether it is a man or woman that is suitable for the job but looking for the best person for the job, and this reminds me of a story my husband told me about when he first visited Sweden and went to look at a mining field. In that field, he noticed that over 50% of the mining truck drivers were women. He asked why, and he was told that because the tyres on the mining trucks were over six feet tall and very expensive and delicate, women were much more careful driving those trucks than the men were, so it was better for the mining firm to employ more women drivers than men because they saved the tyres from getting damaged. So, thinking outside the box, this role doesn't necessarily have to be for only a man; it could also be for a woman. Also, we women ourselves have to put ourselves out there, and that is why I say that women can overcome that fear; what is traditionally known to be for a man can also be for a woman.
People always say women are their own worst enemies. How important would you say it is for women to empower, support, and lift each other up?
It's extremely important because, unfortunately, the world that we live in, as they say, is a man's world. We are making a lot of effort as women worldwide with all the different platforms and groups, but we are not there yet. We need women's empowerment because the world we live in traditionally is a man's world, so it's important to continue encouraging women to achieve equity at some point. Gladly, I must say, for the younger generation, the issue of gender is not as important to them because they all see themselves as equals and go for the same opportunities. Women need to see role models that will come out and not hide so that a younger woman can say, "If she can do it, I can too".
Also, how important is it to have male allies who may support women's progression?
I cannot say this enough, your first male ally is your husband if you are married, and if you are not and want to be, make sure you marry right. Also, please ensure that your dream for your career or entrepreneurial journey is part of your discussion before you marry.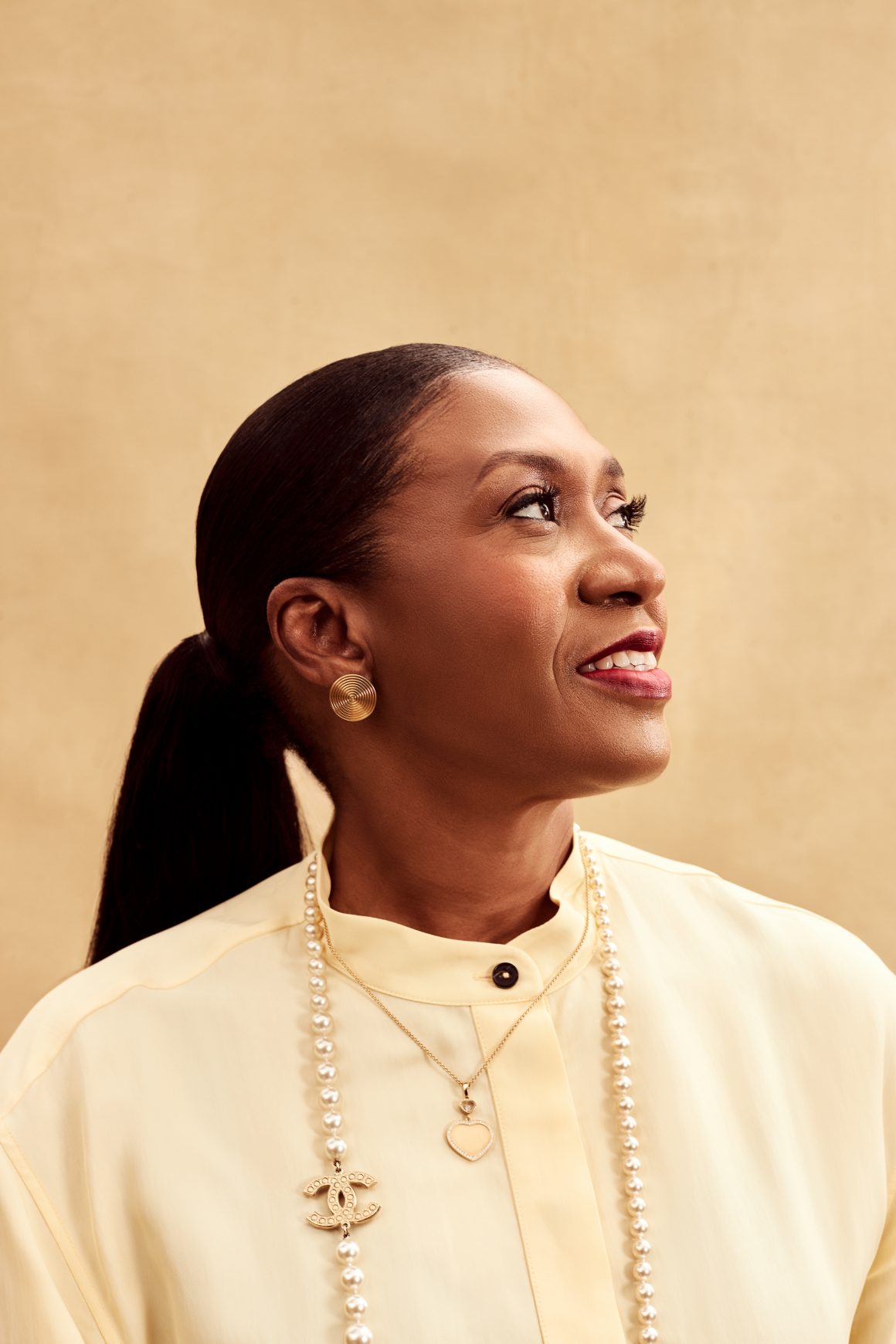 The first thing they must deal with is the fear within. They must deal with their confidence level to say "I can". I can do it. They have to overcome that internal fear because challenges will come. So once they can deal with that inner fear, they can see those challenges or seeming failures as one of the things they will go through on their journey.
What's the most valuable advice you can pass on to anyone, especially women trying to establish their careers or anyone striving for gender equality?
My advice is never to be afraid. To the glory of God, I can say what has helped build SecureID; I can point to a few things. One is the audacity to dream; two is the ability and tenacity to execute; and three is the humility to put it all at God's feet. So whatever you want to pursue in life, bring God into it, and there is absolutely nothing that you cannot attain. Don't see your gender as a limiting factor; see it as an advantage; enjoy yourself, leave a legacy, and add value to your community and the people around you.