The oil and gas industry has traditionally been male-dominated, with women accounting for only a small percentage of the workforce. According to a report, women make up just 9% of the Nigerian oil and gas industry workforce, with even lower representation at senior management levels. This right here is precisely why Margery Chuba Okadigbo's appointment as Chairman of the Board and Management of the Nigerian National Petroleum Company Limited (NNPC) marks a significant milestone for gender equality and diversity in Nigeria's oil and gas industry. Margery, a Nigerian lawyer, former Senator and wife to the Late Chuba Okadigbo, who served as Senate president of Nigeria from 1999 to 2000, has an impressive track record of public service and leadership. With her appointment, she brings a wealth of experience and knowledge to the table as she deeply understands the Nigerian political landscape and has advocated for women's rights and gender equality throughout her career. As the first female NNPC Chairman, she is breaking new grounds and paving the way for more women to take on leadership roles in the oil and gas industry. In this interview with Konye Chelsea Nwabogor, she speaks on creating a voice for other women in the male-dominated oil sector and the strategies that should be put in place to address the underrepresentation of women in leadership positions in the industry.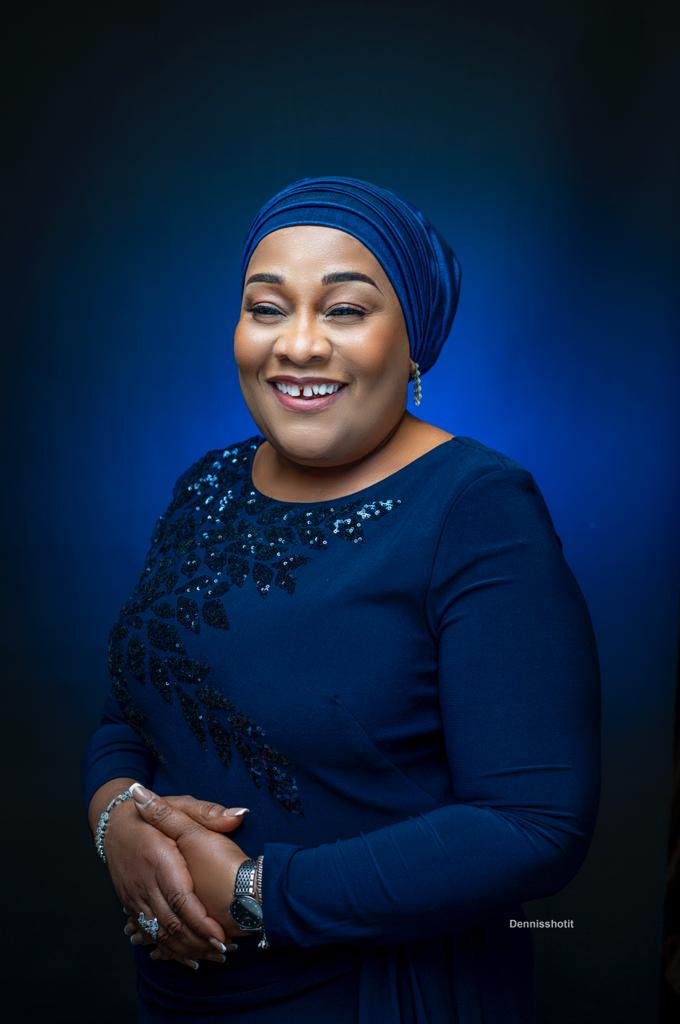 As the first female Chairman of the Board of Directors at NNPC Limited, what do you believe your appointment represents for gender equality and diversity in the oil and gas industry?
I would like to start with what it means to me and what I believe it represents for the industry. I believe that leaders are ordained by God before man. So I am firstly grateful to God for the opportunity to serve him and the Nigerian people through this role and to His Excellency, President Muhammadu Buhari, GCFR, for finding me worthy. I believe my role represents a significant milestone for gender equality and diversity in the oil and gas industry with potential long-term benefits for both the company and the wider sector. This achievement has several positive implications, including breaking barriers that have challenged traditional gender roles and expectations in a male-dominated industry, demonstrating that women can excel in leadership positions within the energy, oil and gas sector. Through my appointment with other female board members and directors, NNPC Limited sends a clear message about the importance of diversity and inclusion, acknowledging the value of different perspectives in driving innovation and success in its progressive transition. I hope that setting such a precedent will encourage other companies in the energy, oil and gas sector, as well as other industries, to prioritise gender equality and diversity in their own leadership structures.
What unique perspectives and strategies do you bring to the role, and how do you plan to leverage them for the organisation's success?
Under the new Petroleum Industry Act (PIA), the Chairman of NNPC Limited is responsible for providing overall direction and supervision of the company's affairs, including providing strategic direction and guidance, ensuring compliance with laws and regulations, building relationships with stakeholders, overseeing risk management and financial performance, and promoting transparency and accountability. This role requires strong leadership, strategic thinking, and the ability to navigate complex regulatory and industry challenges, aiming to create value for shareholders and serve the Nigerian people. To this, I bring my over 40 years of experience across various spheres of my life, including my political expertise, advocacy, and stakeholder engagement skills, extensive networks, strategic vision, and commitment to corporate governance and community engagement. I continue to leverage my expertise and personality to work with the management team to navigate regulatory challenges, strengthen government and industry relationships, align its goals with societal needs, enhance transparency and accountability, and address environmental and social issues, which includes ensuring a more equitable work environment. I believe that as a team and with my leadership, we can help the NNPC Limited become a more innovative and successful company in the energy, oil and gas industry beyond Africa.
You are a trained lawyer; has that been helpful? What about your experience from your time at the Senate?
Most certainly, the guiding principles that form NNPC Limited are founded under the Petroleum Industry Act (PIA), which requires clear interpretation and implementation. My legal expertise comes in handy for regulatory compliance, effective risk management, good governance and accountability, stakeholder engagement, and the ability to navigate complex legal and regulatory issues in the oil and gas industry. As a politician, I bring my expertise in government relations, public policy, decision-making, networking and relationship-building, and reputation management to the table. Overall, I hope my expertise and guidance can be valuable in navigating the political and regulatory landscape of the industry, building relationships with key stakeholders, and positioning the company for long-term success.
How do you balance the interests of shareholders, the government, and the public in your decision-making process as Chairman of the Board of Directors at NNPC Limited?
It is important to know that this is not a one-man job. The board, especially the management and stakeholders, play crucial roles in this balancing act. Especially within the current and existing situations the sector is/has been experiencing over time. As Chairman, the ultimate aim is to take a thoughtful and strategic approach that considers the perspectives of all stakeholders and prioritises transparency, accountability, and ethical leadership to navigate complex decision-making processes and position the company for long-term success for the overall betterment of the Nigerian people.
What are your strategies for managing risks and uncertainties in the dynamic and competitive oil sector while ensuring long-term sustainability and profitability for NNPC Limited?
Managing risks and uncertainties in such a dynamic and competitive sector like the energy, oil and gas sector has always been challenging. However, all roads lead to applying strategies that promote diversification, strategic partnerships, risk assessment and management, innovation and technology, talent management, and environmental sustainability. The ultimate aim is to improve the company's resilience, competitiveness, long-term sustainability and profitability. I believe we are making progress.
Let's talk about gender. How have you navigated the challenges of being a leader in a male-dominated field like the oil sector, and what strategies have you employed to overcome gender biases and stereotypes?
As I mentioned earlier, NNPC Limited continues to make actionable statements and walk its talk for gender equity within the industry. This is evident in my position and other women leaders in the industry. This is not to say that more cannot be done. However, we must acknowledge the progress being made as well as commend male leaders within NNPC limited who have been committed to "he for she". We continue to take the lead in promoting and advocating for policies and initiatives that support women'swomen's advancement in the industry.
So would you say you are creating a voice for other women in the male-dominated oil sector?
I would say my position has been symbolic for many women to aspire for more. I constantly get invited to speak on gender diversity by stakeholders in the industry, especially women's advocacy networks and groups who are doing such great jobs. I will continue mentoring and sponsoring other women, promoting diversity and inclusivity, building networks, advocating for change, and serving as a role model as best as possible. I implore other great women within the industry to continue to do the same
What strategies or policies do you believe are necessary to address the underrepresentation of women in leadership positions in the oil and gas industry, both in Nigeria and globally, and how do you plan to advocate for these changes?
Undoubtedly, the number of women in leadership positions in the industry could be much higher, and this needs to be addressed. However, to do so, we must develop data-driven systems for measuring, monitoring and evaluating gender equity in the Nigerian energy sector to appreciate the extent of the challenge and then address the gaps accordingly.
We also have to address root causes like cultural and social biases, which continue to define gender roles in our society that discourages female education in Science, Technology, Engineering and Mathematics (STEM). As we all know," " When girls are educated in STEM, they have the power to transform their communities and the world." I believe we must be able to catch them young.
We must create platforms for women and girls to access scholarships, mentorship, advocacy, and continuous education in technical and leadership skills. Breaking the barriers of gender inequality would be ineffective without the government's active participation, which must be deliberate in promoting policy initiatives that mainstream gender at all levels. A good start would be to impose mandatory gender quotas in ministries, professional bodies, public and private corporate boards and management levels. Energy policies and programmes must integrate gender and diversity-based analysis to combat discrimination. Such policies should be supported by legislation, and women in government must be courageous to influence this change.
Your late husband, Chuba Okadigbo, was one of the most prominent politicians in Igbo land. How has his influence shaped your career and leadership style, and what lessons have you learned from his legacy?
My late husband was well known for his significant contributions to Nigeria's political landscape. He left behind a multifaceted legacy as a Legislative Leadership, an advocate for democracy, his intellectual contributions and mentors. I believe he inspired several men and women who encountered him personally, and I am no different. People do not marry far from who they are. My late husband admired brilliance, integrity and strength. Some of which I have demonstrated alongside him and the past 20 years after he left us (bless his soul). I contested for election, won and sat on the same senatorial seat my husband previously won. Even though he was not alive to see that, there was an element of pride in extending the legacy he began. Chuba used to speak a lot about the legacy of principled leadership, and I continue to extend that legacy for the benefit of the Nigerian people.
So what's the future looking like? Do you ever plan to take up an elected role again?
It is good to think about the future, but it is even better to cherish the now. I am indeed a very grateful and content person. My biggest concern is what I do today the service of humanity. What I do with the positions I find myself in today is always important. For now, I have the mandate to serve within a corporate organisation that sustains the Nigerian economy, and my focus is to maintain a principled leadership progressively. I believe the future is brighter for everyone, including myself, if I succeed with my team today.
What's a day in the life of Margery Chuba-Okadigbo like?
No one day is the same in my life, especially since my role as Chairman of the Board of NNPC Limited. However, I try to make time for everything important in my life, including my family, children and grandchildren. I still have to take care of my law firm and businesses. Keeping that work-life balance is essential.
Where do you see the NNPC Limited at the end of your tenure, and what would you want to be remembered for?
The global shift towards renewable energy sources and the push to reduce greenhouse gas emissions have decreased the demand for fossil fuels. NNPC Limited's success will depend on its ability to adapt to this changing landscape by investing in renewable energy, diversifying its portfolio, and implementing more sustainable practices. Factors such as Governance and transparency, Infrastructure and security, the global oil market, exploration and production are also key determinants of our success. I am proud to say that some expected milestones have been met, and the roadmap to achieve more is clear but not without its challenges. That said, I see NNPC growing in leaps and bounds beyond being top in Africa. Subsequently, I would like to be remembered as a Chairman the promoted good governance, efficiency, transparency and inclusion that made a difference in our nation's economy.