Gbadebo Rhodes-Vivour, also known as GRV, was the Lagos gubernatorial candidate for the Labour Party in the just concluded elections. He came in second place in the race with over 300,000 votes, but Rhodes-Vivour has a strong conviction that he won the race and has sought legal action to take back his mandate.
Born into the prominent family of the Rhodes-Vivour of the Brazilian quarter on Lagos Island, Gbadebo is a trained architect with a degree from the University of Nottingham, UK, as well as a Master's Degree in the same field from the Massachusetts Institute of Technology (MIT), Boston, USA. He is an activist passionate about social and environmental justice, has been a vocal critic of Lagos's chronic infrastructure deficit, and has called for greater investment in public transportation, affordable housing, and green spaces.
In this interview, the young politician speaks on his dual background, political journey, tribal conflicts, and many other issues affecting the development of our country's democracy, among other topics.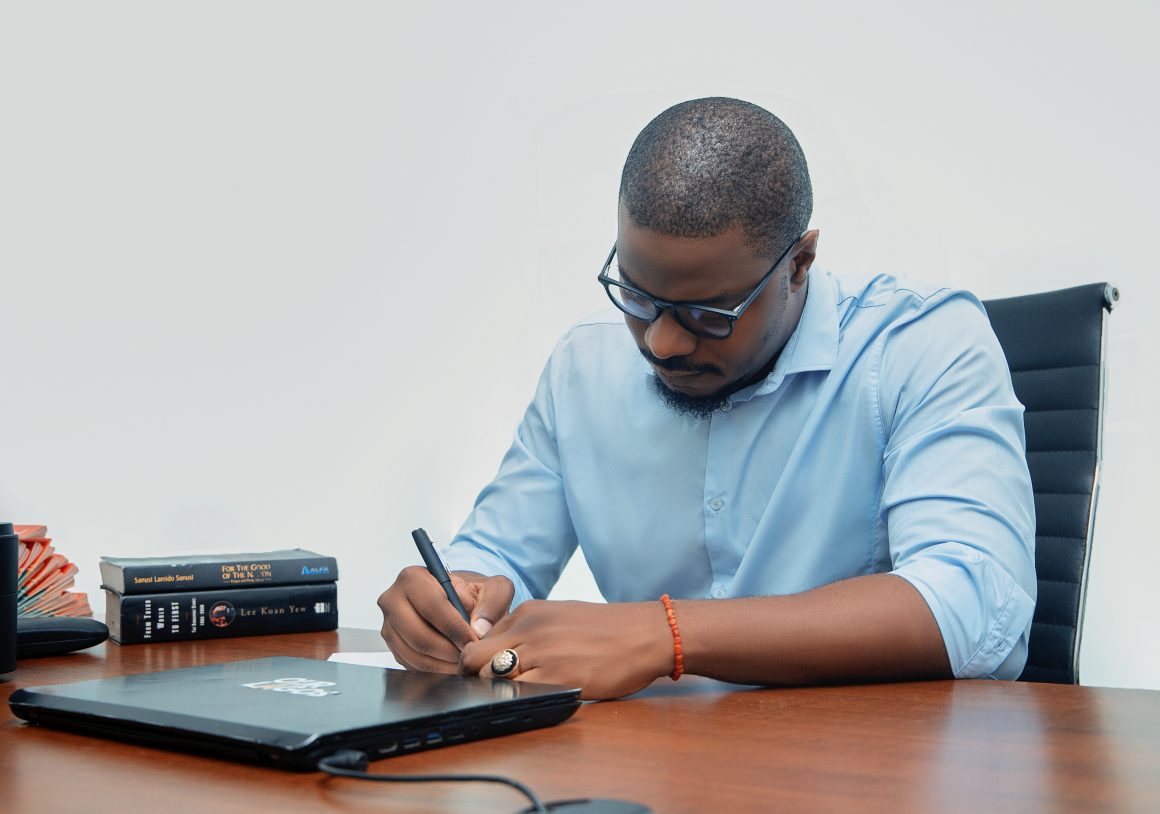 What were the influences that inspired you to pursue a political career? And what has the journey been like to date?
"One of the penalties for refusing to participate in politics is that you end up being governed by your inferiors." – Plato.
My upbringing placed a high value on impact and engagement. It was not okay to see suffering or any cause that moves you and choose to respond with indifference. I was raised to be impact-driven. As I got older, I admired leaders like Herbert Macaulay, Thomas Sankara, Alhaji Lateef Jakande, and Obafemi Awolowo, visionary leaders who put the interests of their people first.
That said, I did not wake up and decide to be a politician or pursue politics as a career. My journey started with my engagement with the government against an agriculture policy that would see the introduction of genetically modified foods into our agriculture and food systems. It culminated in a 2,000-man march to the Senate. Three senators came out to address us, and all they were saying was, I'm a two-time governor, I'm this, I'm that, but they did not address any issue we raised; they lacked empathy. And you could see that it was just business as usual. Somebody had been lobbied; they were going to pass this policy, whether we liked it or not. I realised that day that we cannot carry placards and keep complaining until the people in charge of decision-making in this country have the empathy that puts the people first. I came back to Lagos and joined the Kowa party, where I ran for local government chairman of Ikeja in 2017. That was where my journey started. Since then, I have been the 2019 senatorial candidate for Lagos West and the 2023 gubernatorial candidate for the Labour Party.
You come from a very prominent family that has excelled in the area of judiciary in Lagos State. How has this influenced your political journey, and what values or lessons did you learn from your family that have shaped your political beliefs?
Knowing that my family donated the land that was used to build the city hall and the original passport office on Kakawa Street is something I'm very proud of. Aside from that, my great grand uncle was the first African, the first Nigerian, to be admitted to the Privy Council of Government. So, it was the first Nigerian or first African that was admitted into government that allowed for policymaking. He was also the second judge appointed in Nigeria; the first was Justice Jibowu, and the third was Adetokunbo Ademola. Since before independence, we have produced a judge in every generation. My grandfather was also a judge, and my uncle, Justice Bode Rhodes Vivour, retired as a Supreme Court justice. Aside from that, we've lived a life of service. Someone that I really admire is my granduncle, who, at age 25, volunteered to join the Royal Air Force to fight Hitler. He made that decision based on what he knew Germany had done in Namibia. And just by understanding that if Germany conquers Europe successfully, the next place it will look towards will be Africa, he died bombing Numberg in Germany. So, I come from a family where we don't just sit down and complain about something; we are doers. My younger sister is the head of the DVRT (domestic violence response team); she is the founder and doing work that I feel is God's work. We come from families raised to solve problems we passionately feel about. Don't sit down and complain; you need to get involved and make a positive transformational impact.
You recently contested the gubernatorial election and unfortunately did not win. Can you tell us about your experience during the election campaign and what you learned?
We had a wonderful issue-based campaign. We had great debates with fellow sons of Lagos, people like Mr Braithwaite, Mr Doherty, and several others. We nurtured, supported, and engaged the Obidient movement, a movement that was belittled. As for people tweeting in a room, it showed Lagos and Nigeria the power of hope and set the standard for a new type of politics. It is unfortunate that what started out as a highly intelligent vision for Lagos was reduced to ethnic dog-whistling, propaganda, and violence. Even worse is how INEC built such a golden reputation and ripped it to shreds with the elections in Lagos State. That was surprising, aside from the fact that when a governor dodges over five opportunities to debate, it is clear they have nothing to offer but violence and intimidation, as they clearly could not campaign based on their antecedents.
You have repeated before, during, and after the elections that you are capable of ruling Lagos better than the APC team of Sanwo-Olu and Hamzat. Why do you think this, and what will you have done better?
Firstly, I am not beholden to any leader or godfather that puts his interests before those of Lagos, nor would I need to enable the current state capture and appropriation system that serves the APC cabal in Lagos. Based on that alone, we will be able to deliver to Lagosians four to eight times better than what they are currently experiencing. Secondly, the main problem in Lagos is poor and unplanned design, not just physical infrastructure; I am talking about policy conceptualisation and implementation. That's why so many policy announcements make the news but have extremely poor uptake. As an architect and public policy expert, I am uniquely positioned to solve these problems.
We will publish the line-by-line accounts of Lagos, prioritise mass transportation systems, and publish a forensic analysis on the rail project that has taken over 14 years to achieve 13km of rail, with a focus on establishing a state-wide transportation network across Lagos State in four years. We will benchmark our contracts and procurement to World Bank benchmarks to ensure Lagos gets the best value for money on all our infrastructure. Transparency and accountability in our infrastructure will ensure we are not paying the value of four flyovers for the price of one. Our infrastructure deficits can only be reduced by maximising our resources and ensuring we're delivering service in the fastest possible time at the best possible price for the people.
We will declare a state of emergency on the traffic situation in Lagos, from fixing our potholes using innovative materials like thirsty concrete to training and monitoring our law enforcement, especially LASTMA, to enforce traffic laws. We are the only government that can tackle the Agbero menace in Lagos State, aiming to transform their network into a more productive one by engaging them in skill acquisition programmes domiciled at the local government level. This is key to creating a more productive Lagos with cheaper transportation fares and greater ease of doing business.
Our government will be grassroots-driven, with an aim to run autonomous local government systems with potential governors as LG chairmen. This will also see a rotational government structure where the seat of government will be domiciled in different local governments for several months, focusing on local governments that the government has long neglected.
Our microhealthcare insurance system will bring healthcare insurance to the lowest possible denominator of people in our society by partnering with pharmacies to normalise getting diagnostic tests and data-driven healthcare delivery. Our education system will focus on creating a curriculum and school activities that prioritise production, knowing how things are made, and giving a practical application of knowledge. We need an education system that prepares the residents of Lagos for this new century. So, we need to get away from education still teaching children that Mongo Park discovered the River Niger when their ancestors were swimming in it while white people were still in caves somewhere in Europe. This needs to be changed, and we need to prioritise training teachers and equipping them with tools that will bring these children into a new phase of knowledge accumulation. Most especially, changing the idea that when you go to school, you learn, you come out, you get a job, and you buy, buy, buy. You go to school; you learn how things are made, from the smallest thing, the towel, to the table, to the laptop, to coding, to marble. Understanding how things are made so, they come out as people who are knowledgeable about how to produce. A new mentality that moves us from consumption to production.
There has been a notion that you became more visible in the recent election because of the "Obidient wave." Can you share your thoughts on this perception and how you feel about it?
My entire political career has focused on changing the voter demographic by calling on the working class, the educated, the exposed, those that can visualise what a new Nigeria can be, and those that believe in the dignity of labour. The obedient movement is the answer to that call, and I am grateful to be part of it. The Obidient movement is broad-based across ethnic and religious lines, across classes, and across generations. The obedient movement is the future of politics in Lagos and Nigeria. Politics can never be the same again. It is no longer okay to ignore debates, to not be accountable, and to not be able to articulate your ideas. The APC truncated their ballot revolution by importing thugs into Lagos to violently impose themselves on Lagosians, but nothing, no amount of thugs, can stop an idea whose time has come.
Your campaign was marred with reports of negative Igbo and Yoruba tribal wars fueled by opposing political parties stemming from your dual ethnicity. Can you shed some light on this issue and how you addressed it during your campaign?
It is the standard ploy employed by the APC; similar was done to Dapo Sarumi, Funsho Williams, who is also married to an Igbo woman, and Jimi Agbaje, to the point where the Oba of Lagos threatened to drown people in the lagoon. Is Jimi Agbaje half Igbo? What is sad is how so many people are so easily manipulated. The English say fool me once, shame on you; fool me twice, shame on me. It is absolutely disgraceful the ethnic dogs whistling; it is not Lagosian; it is not the spirit or culture of Lagos. We Lagosians have not only been dealing with other ethnicities for centuries but with different nationalities and people for centuries, so this backward hinterland mentality of dog-whistling is foreign to the indigenes of Lagos. You will never see an indigene of Lagos run such a campaign, but it is to be expected as the APC has never had indigenes of Lagos at the top of their ticket. When you really think about this, what is the fear? We have had two Igbo military governors of Lagos. Did they take over Lagos and sell all the land to themselves? Who is the biggest land grabber in Lagos? It is the Tinubu cabal; if in doubt, ask the indigenes of Epe, Ikorodu, Badagry, Ibeju Lekki, and Ojo. Is it jealousy that Igbo people buy land, but who are the biggest land sellers to the Igbo people? If it is about Yoruba interest, what was the Lagos APC saying when herdsmen marched into Ondo and the farms in Oyo? Or the formation of Amotekun, during which the Osun governor and the governor of Lagos were consistently conspicuously absent. I say all this because we, as a people, need to think. The elections had nothing to do with ethnicity; it was simply a group that desperately wanted to hold on to power by any means possible, employing a divide-and-rule strategy. In the end, every Lagosian wants a better life: less time in traffic, hospitals that work, ease of doing business, a clean Lagos that is not flooding every year, and a government that is a stakeholder in your success, not a mafia system that is focused on state capture for the milking of the state's resources.
Having experienced this first-hand, what do you suggest going forward regarding running for political positions based on state of origin, ethnic group, etc.? What really matters?
Lagos is extremely peculiar. Its indigenes have been sidelined for so long that recently you see the emergence of some indigenes at the senatorial level, but the APC always sends them to Abuja, the way Caesar kept generals outside Rome. In a multi-ethnic, multi-plural society like Nigeria, and more so Lagos, the state of origin matters. Indigenous rights matter. If a Dosunmu cannot be governor of Ogun or Oyo, or a Cardoso or Savage cannot be governor of Ekiti or Ondo, we cannot pretend like it does not matter. At the same time, people should be allowed to vote freely; tax-paying members of society, stakeholders, investors, and employers of labour must be allowed to vote peacefully. It is a sad reality that the Badagry division has been abandoned for decades by this government; they vote in protest against the party, and the party's response is to abandon the division even further and then use violence against them and then conveniently label it ethnic or tribal. Every Nigerian wants good governance, access to opportunities, hope, and a better life.
Having experienced firsthand the issue of tribalism in politics, how do you envision bridging the gap between different ethnic and tribal groups in Nigeria and fostering unity and inclusivity in your political work?
There is no tribalism; the indigenes of Lagos are not tribalistic people, which is why Lagos flourished as a commercial hub for trade. Yoruba and Igbos have lived side by side for centuries; have you heard of an ancient war in which Igbos were marching down the Niger to attack Yoruba land, or the converse, as opposed to the many other incursions from the North and the Middle Belt? These are natural allies, and it's a shame we don't know our history; if we did, we would understand that it is not by accident that OKWUTE/ OKUTA, IFA/AFA, and so many other origin elemental words are similar. For me, it's about education and leadership by example that celebrates excellence; this is the spirit of Lagos, the center of excellence.
You are convinced that your mandate was stolen and have resorted to going to court to fight for it. Can you share your thought process and the challenges you are currently facing in pursuing legal action?
We have submitted a robust petition and have put our faith and fate in the hands of the judiciary. Our prayer now is that God adds to their wisdom, strengthens them, and guides them towards justice.
How do you plan to continue engaging with the community and addressing the issues you are passionate about, even if you are not currently elected?
Several communities we met are in dire need of support and assistance, and we intend to support them with innovative solutions regarding energy and waste conversion, up-cycling, and recycling through the RV Foundation. We will be publicising our endeavours in due time.
Can you share your views on the role of youth in Nigerian politics and how you plan to actively engage and empower young people to participate in the political process?
The youth are the now and the future; they are the engine room for growth and innovation. Our campaign is focused on demystifying politics and creating a modern party that is dynamic and attractive to the youth population of Lagos.
Finally, what are your long-term political goals and the legacy you hope to leave behind as a politician, regardless of the outcomes of recent events?
My passion is for a better Lagos, an excellent Lagos that takes its pride of place amongst the committee of city-states. A Lagos that is known globally for its zero-waste policy and innovation powered by AI. A city-state led by visionary leadership, establishing a new standard, and restoring the culture and spirit of Lagos.
PHOTOS BY SAMUEL ADEWALE PHOTOGRAPHY