Listening to Benjamin Okezie Kalu talk politics, one thing jumps out at you: his passion and love for the people of the Bende Federal Constituency, whom he currently represents in the House of Representatives. A feeling he says extends to every Nigerian. "We might be of different tongues and races and ethnic groups and regions, but we are one Nigeria."
As the current spokesperson of the House, his tenure has been marked by his commitment to advancing the interests of his constituents and promoting good governance in Nigeria. In addition to his legislative work, he is also a champion of youth empowerment and education and has sponsored several programs and initiatives to promote education and entrepreneurship among young people in his constituency.
A vocal advocate for transparency and accountability in government, Benjamin has also consistently demonstrated his commitment to the rule of law and the principles of democracy.
Given his track record of service and his commitment to the welfare of Nigerians, it's not hard to see why he believes he would make an excellent candidate for the position of the number 4 citizen in the country.
"I'm sure Nigerians are looking for what I refer to as "Speaker impartiality", a Speaker that would be very impartial, a Speaker that would put himself last and put the desires of Nigerians first, a Speaker that even if the gavel is going to go against his sentiments, his biases, he would still allow the gavel to move in the direction of the people. When the gavel goes in the direction of the majority of the people, he goes in the direction of democracy, fairness, equity, and good conscience. That is the kind of Speaker that Nigeria is looking for. We have found one in the 9th Assembly, but we need to sustain it in the 10th Assembly, and I think I'm well-positioned to do that," he says.
In this exclusive sit-down with Konye Chelsea Nwabogor, he lets us in on his political journey, his desire to be the next speaker of the Nigerian House of Representatives and drops a few gems for the younger ones starting a career in politics.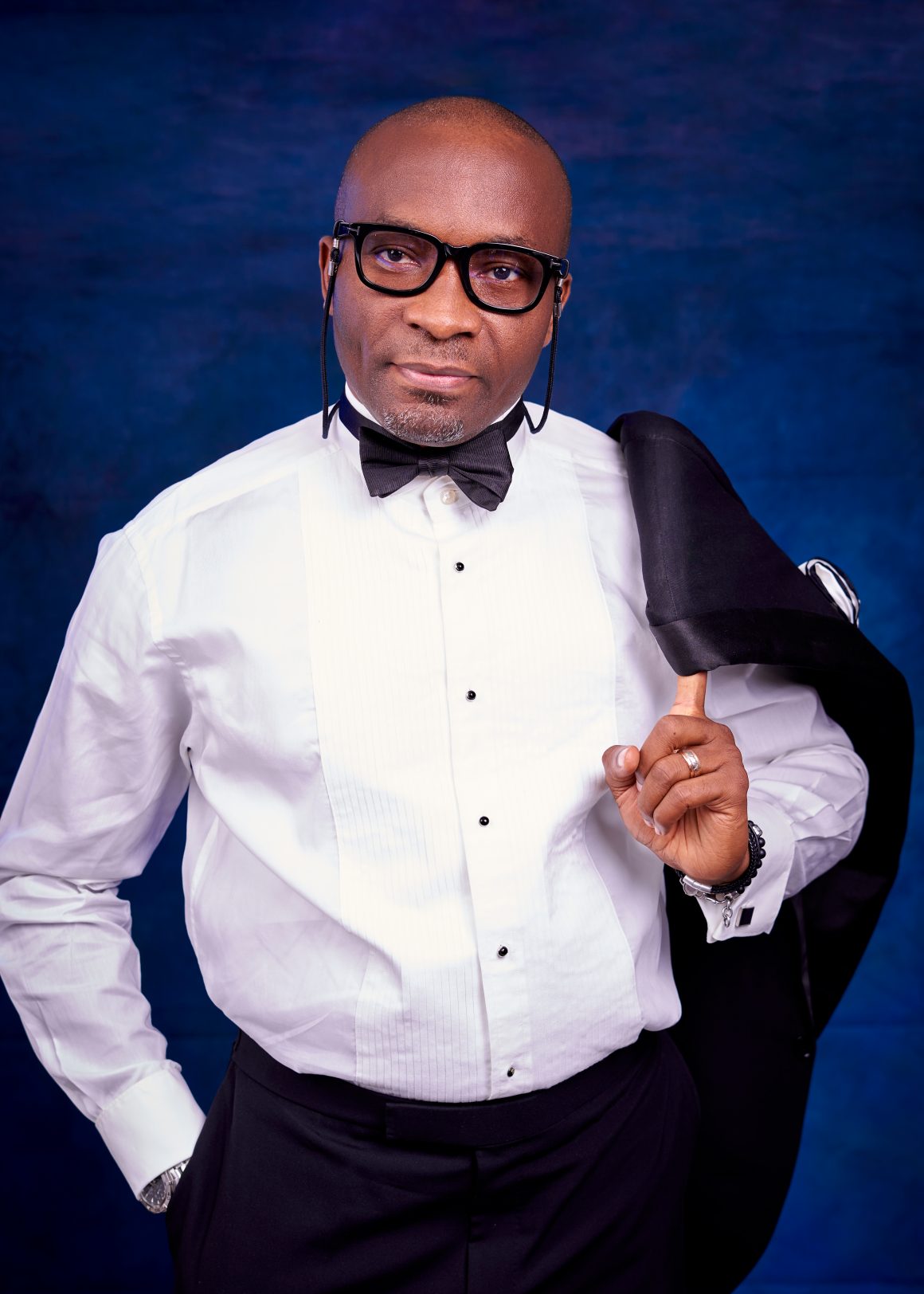 You have expressed the desire to be the next Speaker of the Nigerian House of Representatives. What basic changes would you like to implement if you were to assume this position?
It is not necessarily changes me as "Benjamin Okezie Kalu" would like to bring, but the summation of reasonable changes and challenges that the givers of this mandate expect you to resolve. Yes, it is all about the people. When the 359 members vote for you to become their Speaker, you're not the Speaker of 359 people alone; you're the Speaker of the Parliament that belongs to the Nigerian people. So it is a reflection of the entire federal constituencies in Nigeria. The question then should be, "What do you think Nigerians expect from the Speaker of the 10th Assembly?" In answering that, it is important to note that Nigerian expectations can be established through a thorough NEEDS analysis, considering the nation's mood and proposals from the public on their wishes concerning issues that should be prioritised as a national objective. Understanding these and marrying them with the proposals of the ruling party that made the electorate vote them into power would help you have a direction. Such direction that ensures that, though we are three (3) arms of government, we are one government.
I'll be a speaker who wants every part of Nigeria to be heard and heard very well. It's also important to note that my Speakership would be the Speakership that would enthrone parliamentary sovereignty, where the Parliament is bigger than any of us participating in the Parliament. Nigerians and other arms of government would respect our resolutions, and I know the current leadership have done their best to ensure that.
I'm sure Nigerians are looking for what I refer to as "Speaker impartiality", a Speaker that would be very impartial, a Speaker that would put himself last and put the desires of Nigerians first, a Speaker that even if the gavel is going to go against his sentiments or his biases, he would still allow the gavel to move in the direction of the people. When the gavel goes in the direction of the majority of the people, he goes in the direction of democracy, fairness, equity, and good conscience. That is the kind of speaker that Nigeria is looking for. We have found one in the 9th Assembly, but we need to sustain it in the 10th Assembly, and I think I'm well-positioned to do that.
What do you believe sets you apart from other candidates, and what would be your top priorities if you were to be elected to the position?
I believe in institutional trust, diversity sensitivity, Speaker impartiality, and parliamentary sovereignty. I believe in institutional trust and in reducing the extensiveness of this diversity insensitivity. We have to stop it from expanding, this insensitivity to diversity. We might be of different tongues and races and ethnic groups and regions, but we are one Nigeria.
What sets me apart is that I'm interested in reducing or eliminating inequalities of participation. I'm interested in non-exclusionary discriminatory parliamentary infrastructure policies that have made certain people perform below expectations.
I'll be prioritising the representativeness of the representatives of the House and transparency of the activities of the House to reduce the opaqueness that has surrounded the activities of the House of Representatives this year and that has caused a lot of misunderstanding in the minds of onlookers and citizens of the country.
I'll be prioritising accessibility. The Parliament belongs to the people. We must ensure it is reasonably accessible to all the sectors of our economy, all the people that have given us a mandate.
My administration will be designed and adaptable, and also we'll make the Parliament more accountable to the people. I'll be prioritising that, and I'll be prioritising effective Parliament. Effective in the sense that the borderlines between the mandate and the relationship we share with other arms of government would be very clear and well-defined. So, even though we are three arms of government, we are one government, but in being one government, we should not be into the roles of the other and vice-versa.
My administration will be that of transformative legislative intervention that will help the national objective of this country, as set by the Executive and approved by us, that they would be able to achieve that within the shortest time possible. We'll look at our obsolete laws that the dynamics State of our Nation has made irrelevant in addressing the needs they would set out to achieve.
Although some of those laws would be visited, new laws would be made to ensure that pegs were well carved, either roundly or squarely, for the needs of our country.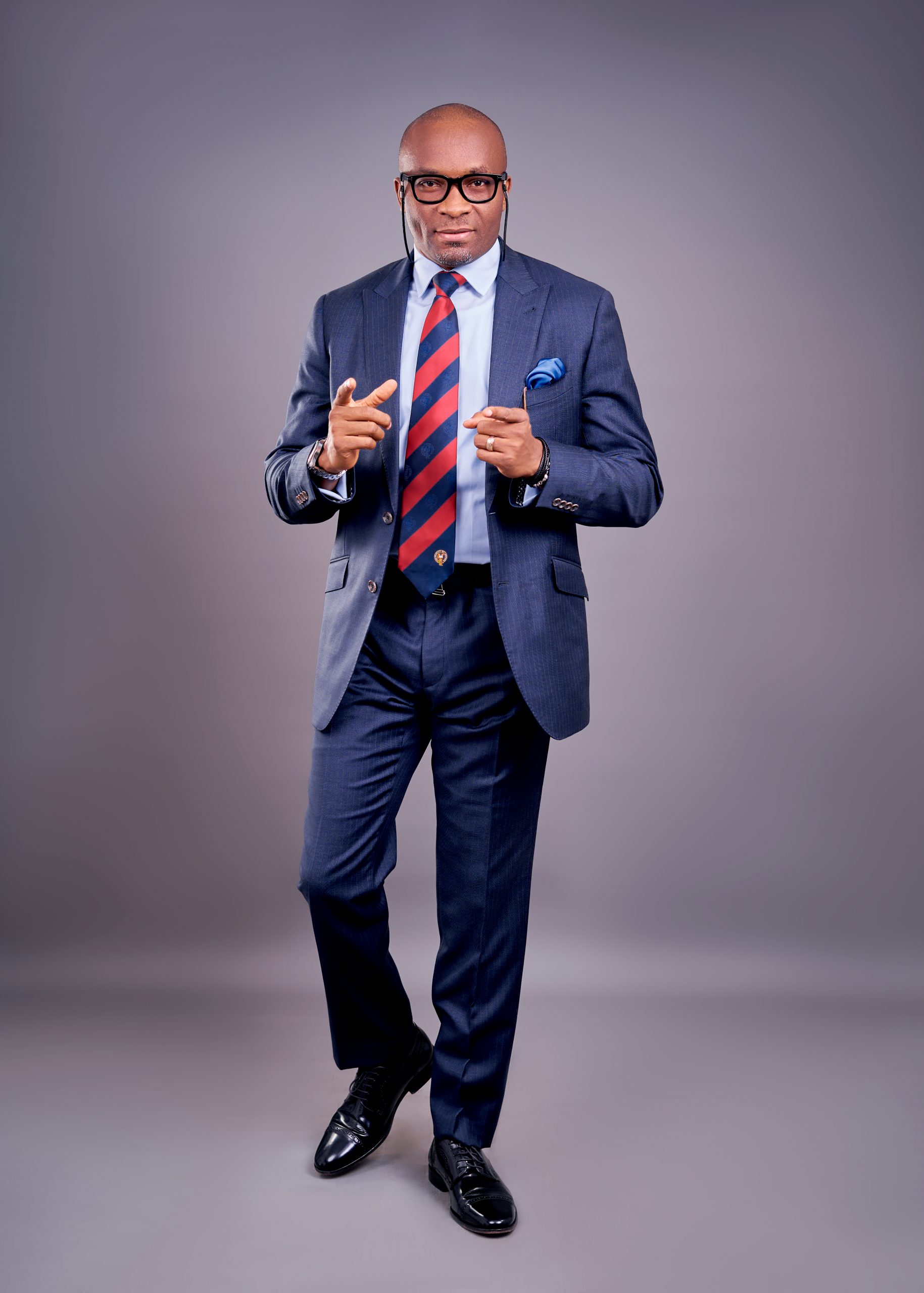 Can we go back to the beginning? What inspired you to pursue a political career, and how has it been so far?
Thank you for this question. Growing up, I spent most of my time in the rural areas where I was born. That's Bende town in Bende Local Government of Bende Federal Constituency. I faced the dog race of the challenges of living in a rural area, where most of this country's population resides. So, I saw the challenges with clean water, bad roads, and a lack of electricity. I saw the challenges with the lack of good classroom blocks. The list is unending. It was at that point that I decided to make an impact when I grew up and that passion never left me. That passion has driven me to become a student leader; I was one of the student leaders when I was at the University of Calabar. It led me to be one of the first diaspora chairmen of the PDP in the days of President Obasanjo in 1999. In 2019, my people elected me, but before then, in 2003, I was the youngest Local Government Chairman of my local government, and I served until I was called to the State to play a role as the State Executive Counsel. That I did twice, advising the Executive Council on Local Government and Chieftaincy affairs. Also, advising in a new portfolio as the Adviser on Millennium Development Goal. I doubled with International to ensure that I scouted for international investors, presented Abia well before international eyes for purposes of investment, and ensured that the road map towards achieving the Millennium Development Goals (MDGs) of the United Nations then was a smooth one.
When I won the election in 2019, I hit the ground running in the House, and the first Motion of the House, which is known as House Motion 001 (HM-001), was moved by myself from there; we have shown capacity in terms of law-making, motions and also infrastructure representation across our federal constituency. So, that's the journey so far. It's been a long journey, but it's rewarding because of the smiles on the faces of the people I represent.
What is your leadership style, and how do you believe it has contributed to your success as a member of the Assembly?
I must say that I am a combination of leadership styles. I am a democratic leader who is also strategic. So I process my decision based on strategy and goals. You can say I have the element of Strategic Leadership. I am also an energetic and focused leader; you can describe this as Visionary Leadership. I am a leader that is bold to set ambitious goals. You can bring in Pace Setting leadership there. I am a leader who pushes to think the new and versatile ways, which can be described as transformational Leadership; I can also be described as a Leader who nurtures individuals, so I have an element of coaching leadership. So I am a combination of Democratic, Strategic, Visionary, Pacesetting, Transformational and Coaching. All these elements combine to form my leadership style, which I have applied repeatedly, contributing to my success as a Lawmaker and Representative.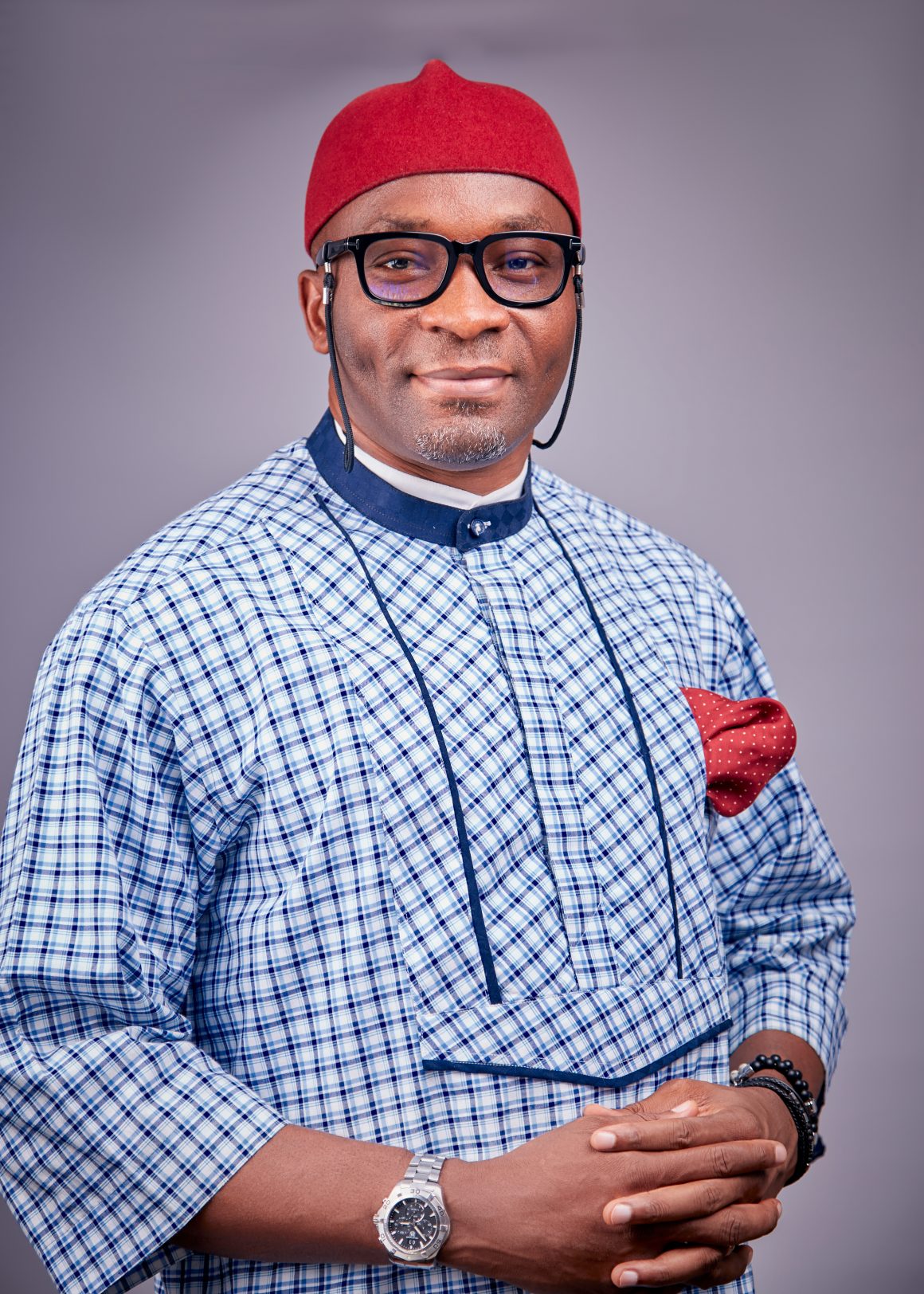 How do you engage with your constituents, and what steps do you take to ensure their voices are heard in the Assembly?
I engage with my constituents periodically, on a weekly basis. During the COVID-19 pandemic, I created what I call Bende Parliament, where we have sitting three days a week to engage with constituents, listen to their questions on pressing issues and proffer possible solutions on the things we need to do.
After the pandemic, I launched a radio program that gave me the opportunity to speak to my people regularly. The BEN KALUS MANDATE program airs on five radio stations every Tuesday in Abia state. We have constituents listen and call in to ask questions or provide feedback on my representation while we educate them on our activities in the House. This has helped me stay in line with fulfilling the mandate they have given to me. In addition, I also hold a major Town Hall Meeting on the 29th of December annually, where I present an annual report of my activities for the year and take a feedback report to plan my projections for the following year. This has helped me to represent them better.
Can you tell us about a project or initiative you are particularly proud of and why?
Yeah. From the House, I am particularly proud of creating 'The Green Chamber Magazine'. It's a rich magazine filled with a lot of content, bill tracking, activities of different constituencies, activities of the Speaker of the House to the Nation, all the Activities of the House well captured. It's a beautiful project I captured for the House. Also, my Radio program because it brings me closer to my people and helps me feel their pulse.
Regarding Infrastructure, my biggest program was the Ecological Fund Project, approved by Mr President in response to the first motion of the House, which I moved. This project runs into millions, and it's 98% completed. Construction of bridges and roads to one of the largest communities in my constituency who have suffered and lost so my people due to the ecological menace they suffered. Achieving that remains one of my biggest projects; The Nkpa/Umuimenyi Ecological project involving bridges and road construction. I thank the Presidency, Secretary to the Federal Government, and Ecological Fund Office. They did an excellent job in analysing and coming on board to help. This is indeed the highlight of my achievements in this first tenure.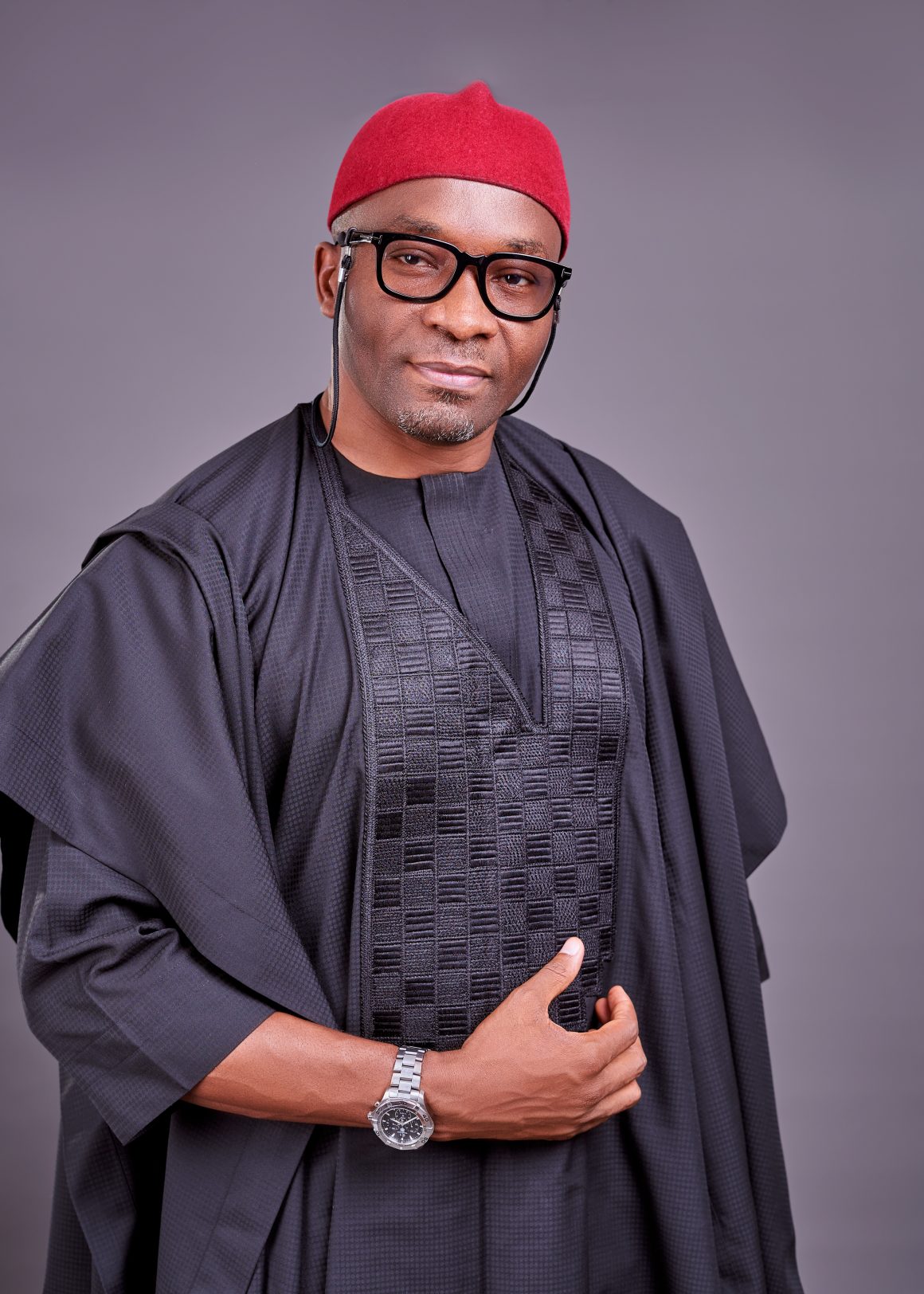 What message do you have for young Nigerians who may be interested in a career in politics or making a positive impact in their communities?
Yeah, that is a very good question. I started politics in my 20s and was a local government chairman. I didn't give up; I kept pursuing my dreams. My parents did not play any role in politics, so I'm the first generation in my family to come to play the level of politics I'm in now. You will meet stumbling blocks along the paths and people who won't believe in you, but you need to keep pushing to prove yourself, especially when you don't have a father who is known politically.
Be invested. Get to know your ward, your polling unit, and those who are leading your polling unit, your ward, and local government. Start from there, be part of it. You don't have to be running for any position. Also, submit yourself to mentorship; it's wrong to claim that older people have nothing to offer in Leadership. You must also look for mentorship. It's wrong to say we must push out the old order by fire or by force. Not all of them are the same; some are searching for those to hand over the baton to. Most of the things I know in politics are things I learn from older people, and they are still alive. I still consult them, and I will always consult them and respect them. These are my words to those who are young and want to join Leadership, it's a great call, but you must be disciplined, you must make sure that you are selfless, and you must make sure that you put the people before yourself. It's good to aspire to be a leader but find a mentor.
Can you tell us about your life and how you balance your work in the Assembly with your responsibilities and interests?
Yeah, the ability to strike a balance between work and personal life is what every leader must put in place. As a new member trying to make an impact, more time was given to my work than my personal life, that's the truth, and I'm hoping there'll be an improvement as we move on.
My Christian faith and belief are the balance I create between my work and personal life. What helps? There's guidance provided for us in the Holy Books, in the Scriptures, and following precept by precept, doctrines by doctrines and being in a good spiritual environment as I receive with my closeness to my early morning prayers which is known as the NSPPD helps me to project into the day and daily.
My triangular life of House, work, and church does not exclude my hobbies of listening to beautiful music, reading nice articles and leadership serials and other self-development books and also acquisition of knowledge outside the National Assembly. Periodically I engage with various universities worldwide to acquire knowledge in one field or the other. I've done that with a couple of universities, and for me, that is very refreshing, and the time I spend with my family is the most rewarding. The time you spend with your wife and children, nothing compares to that with your friends too. So that's it. It's not all work; we also find time to play to strike a balance.
Your style has been noted by many in the media. How do you approach your personal fashion choices?
Thank you very much. I take that as a compliment and hope they've noted it positively. My fashion choices are influenced by my personality, belief, societal role, and how I want to be perceived. It also depends on the occasion and the audience. I am an Igbo Man and a true son of an Igbo Man. I wear my Red cap with pride and my traditional outfit with pride. Sometimes I also wear my English outfit, the suit, because it is universally accepted and appeals to all. And is the same for other tribes. I have Fulani, Yoruba, Hausa, and Efik clothes in my wardrobe. It's my intention if I have a national platform to alternate some of these clothes to give people a sense of belonging that though we are diverse, we are unique. We are one.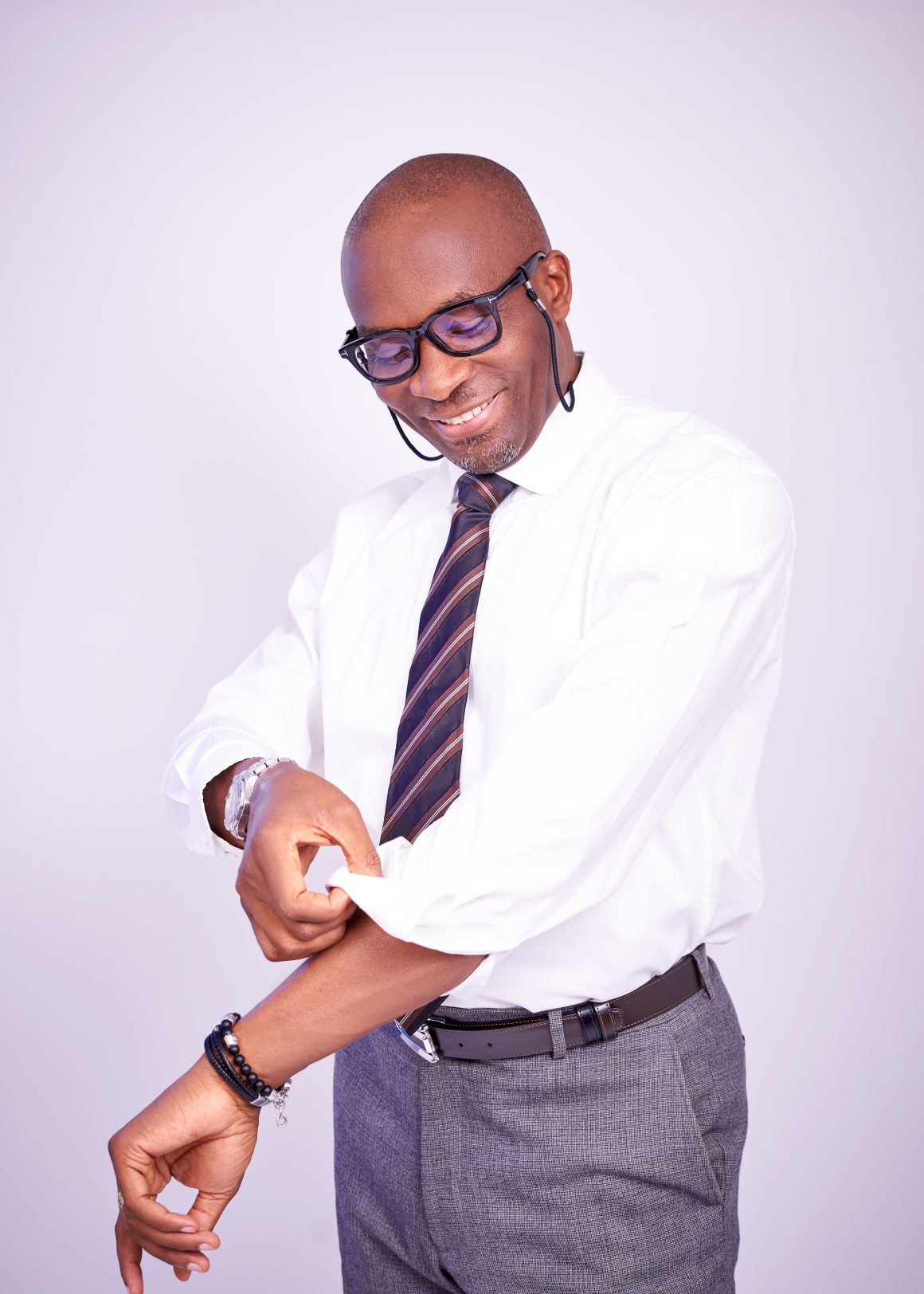 Do you believe fashion plays a role in society?
Of course, yes, it does. It plays a role in politics and public life because it gives a sense of acceptance of other cultures. When you dress like them, you be like them. Some of the clothes I wear are given to me by different cultures. They say we like how you carry your clothes as an Igbo Man and want you to spot ours. I said yes, as you are giving me yours am also giving you mine. I also patronise local content and ensure that most of the things I wear are gotten from here, except for those that can only come from foreign lands. In our public life, you are addressed by the way you dress. You can't be the image maker of an institution, for example, the House of Representatives, and you will be seen not to carry yourself well.
What are your plans for the future, both in terms of your political career and personal life?
My plan for my people is to give good representation to the people of Bende Federal Constituency and Nigeria at large. To ensure I keep being a role model to people who aspire to be legislators, a point of reference in Leadership. A leader who can hold the hands of the young ones in the right direction, living quality examples that they can emulate.
My political career will be determined by the people I represent. For now, I have another for years to go, and I intend to make it impactful and remarkable through quality representation.