Not too long ago, seeing black models on major runways – not to talk of Nigerian models – seemed like a miracle made in fashion heaven. Now, we see models of colour book exclusives, campaigns and editorials with some of the biggest brands in the industry. All these and more are the cumulative hard work of Model management companies, who give their all to the success of these models.
24-year-old Maurice Sokari started 90s Model Management, and within a short period, he and his team were able to book models for major fashion houses like: Dior, Prada, Fendi, Hermes, Bottega Veneta, Valentino, Celine and Givenchy while also appearing in major editorials such as Vogue, Farfetch and iD. This week, Ayo Lawal has a chat with him about starting a modelling management, running a business at a young age, and attaining this level of success in little time.
How did model management start for you?
Well, I've been in fashion since my university days. I'm an Image Director and stylist, so I got to work with models. I got super curious and explored.
Why the name 90s Model Management?
I draw inspiration from the 70s to 90s era. Not a lot of black models were given the opportunity to be seen and celebrated. I wanted that name to stick wherever I went. Celebrating every black model that didn't get the chance to be seen, heard or remembered for their contribution to fashion. Whilst also celebrating the ones that shaped us into what we are today. These have also helped shape my idea in model management.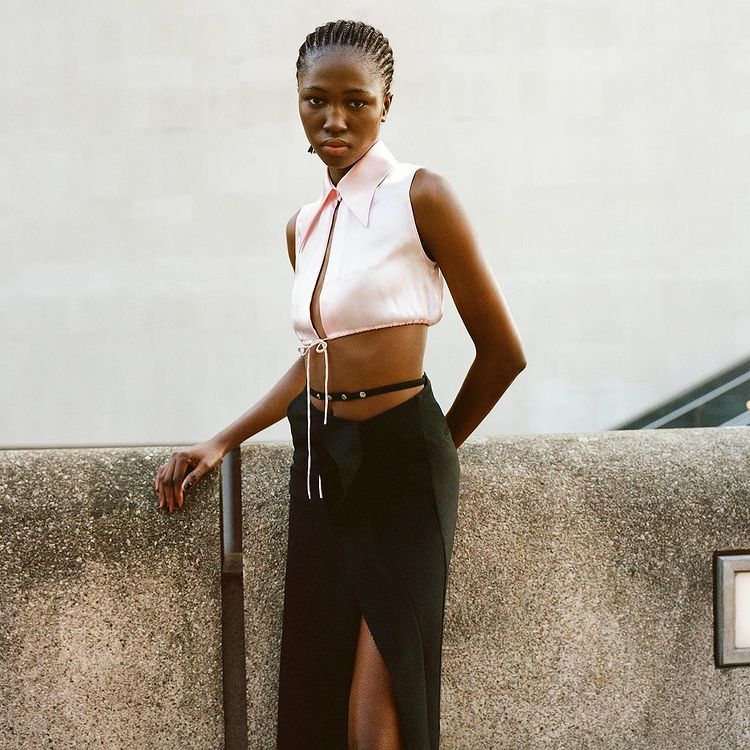 What are some of the major challenges you've faced so far?
Support! It's one thing to be seen and heard; it's another to gain supporters in the creative space. No matter how good you are, you either bend a knee or get out of line.
You're a young person working in the creative industry. Do people tend to look down or undermine you in any way?
I grew up in a family where I had to be an adult real quick and pick up the pace in life. At 17, I was a growing stylist. I was pretty established and challenging older people in my industry, So I think I can handle myself. Especially when I have models walking exclusively for major brands like Dior, Prada, Celine, Gucci, Fendi, Valentino, Bottega, Paul smith, Chloe, Jil sanders, Dries van Noten, Dolce and Gabbana, Jean-Paul Gauthier, Loewe and so much more. I don't think anyone can intimidate me with the presence of age or social status.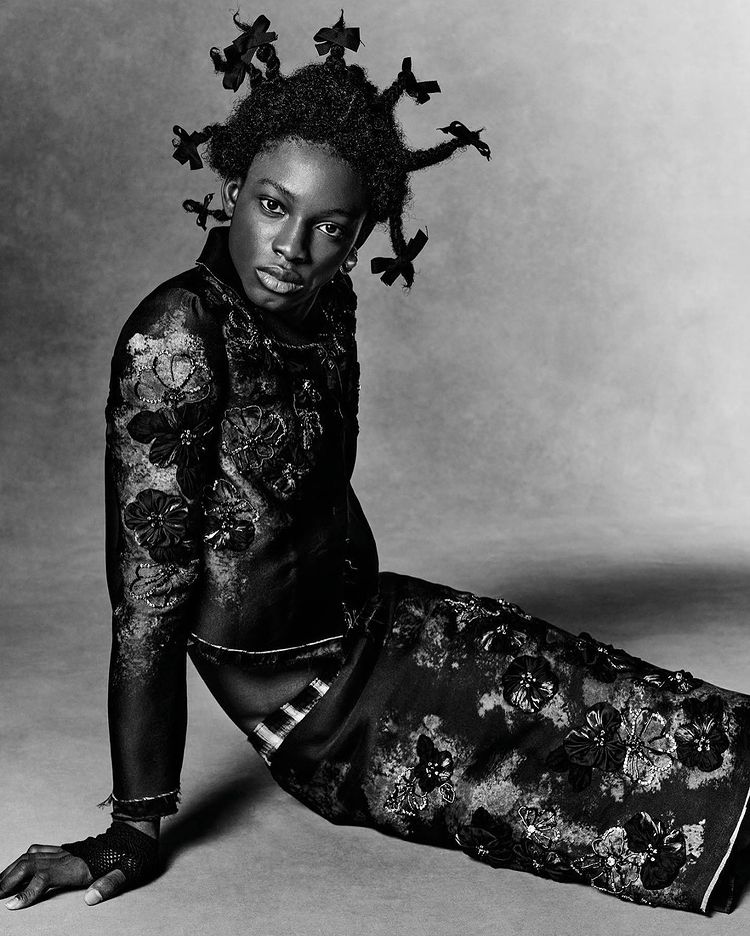 In an industry where it seems Male models are harder to export, you keep placing models on some of the biggest runways. What's your secret?
No secret o! Just a lot of hard work plus smart work. I mean, I'm going to say this; I'm the first Boutique agency out of Africa to have three boys exclusive for Prada in the same season – With two of them being minors. It's always a dream, no matter the show. However, it gets intense by the season and as the models grow. But as the saying goes, 'it only gets better from here.
How does this make you feel?
I'm like a father here! I'm stoked! I'm overwhelmed with joy and pride. 90% of my discoveries are boys who need financial aid to make a new story for themselves and their families. We are giving them a true purpose – not one on the streets. So, it's a major life-changing step for me as a Talent Agent.
What do you consider before deciding to sign a model into your agency?
Personality is key for us at 90s Model Management. We follow a single strain of DNA – It's like a pattern here. Of course, the looks, feel, height, posture, and composure play a significant role in making up our clients' perfect personality.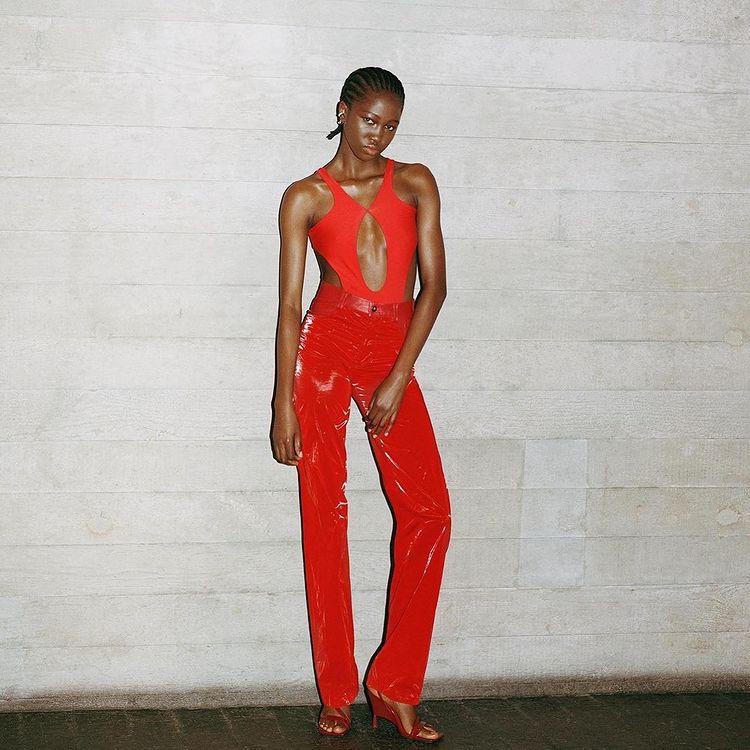 As a model manager, you also manage people's emotions. Seeing most models signed are on the younger side, how do you deal with this?
I've grown to understand that there has to be a balance. My models come with tension, sometimes emotional drama, and tantrums. I try to listen to every one of them as much as possible. They rely on me to keep their secrets, and I also try not to fail myself or them.
What should models know before they decide to sign into an agency?
Read your clauses; contracts are key! Do not sign what you don't understand. Be open to learning and always keep an open heart to say a Big YES or a Resounding NO! No good agency will ask you to pay any fee to get signed by them.
Is there anything you'd change about the Nigerian Modelling Industry?
Agents should respect each other and be true to themselves. Living and coexisting without envy, hate or malicious thoughts clouding their judgement. I'd also like the Nigerian modelling space to gain the proper love and attention it should have.
What should we expect from Maurice Sokari and 90s Model Management in the future?
Something is coming – But I want it to be perfect!
Being the only premium agent in Nigeria and the first exclusive mother agency in Nigeria cooperating with premier fashion players and clients all over the globe, it's time to dive into full talent management. The details are still very hazy, but we are working on it day and night.
Any final words?
Modelling is an expression of self – As much as we believe that models are human dolls meant to display products. Modelling is a career path – You mustn't do the conventional jobs like lawyering or doctoring to make it in life. Models are celebrities, too and deserve their accolades locally and globally.