It is refreshing to see transformations, both physically and emotionally. As a matter of fact, it has been said that getting to where you want starts with a personal decision to do things differently. This is precisely what Adekunle Gold did when he announced his sound shift from a distinct Yoruba-infused highlife to Afropop. There was speculation that he felt restricted just creating Highlife-type music, especially when Afrobeat was then making centre-stage globally. And so, agreed, it was a strategic decision on his part to try pop, but for him as an artist, there was an actual perp in the way he perceived life, music and himself that I believe brought about the birth of AG Baby!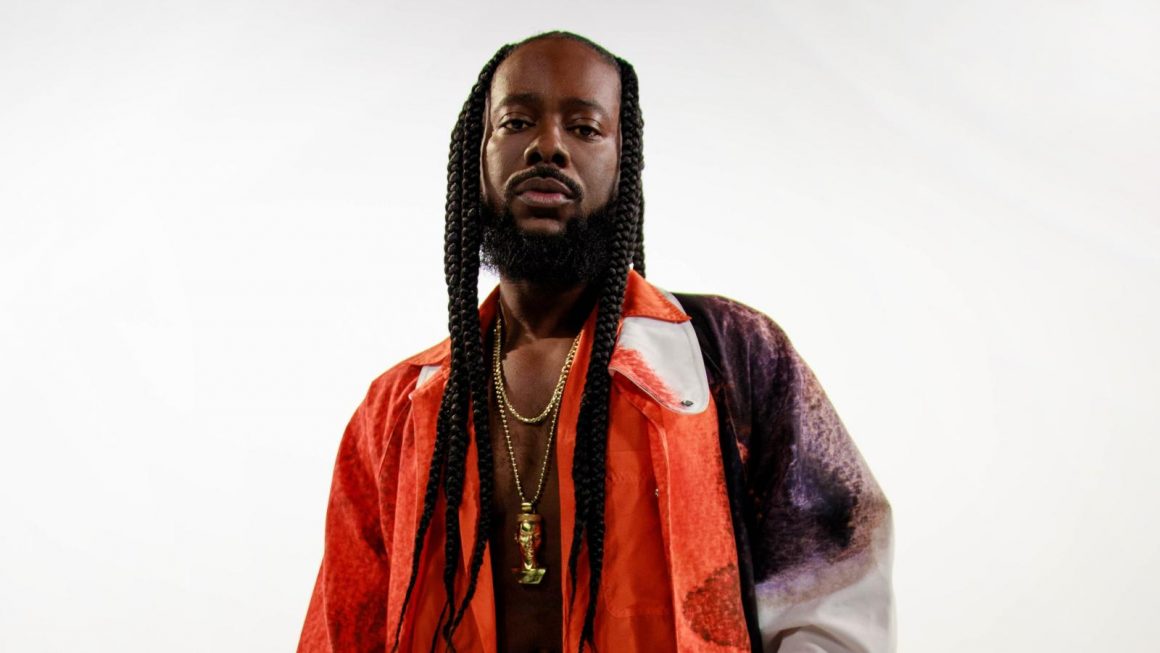 Asides from exploring a new musical direction, he made physical changes – especially with how he expressed himself, becoming notably hunky, more assertive and with a true grit we never noticed before. However, although it may have looked good, it rubbed off on the public as if he was trying to conform to a trendier aesthetic. This wouldn't have necessarily been a mistake, but then the image he began with lingered in our minds a bit too long. Of course, knowing this, Adekunle became even more determined to reinvent our thoughts of him.
The rollout for "Catch me if you can" began in 2021 with the release of the first single, "It is what is," in April. It did well enough, anticipating as it did more singles from the album. Still, he wasn't done teasing us when he dropped "Sinner", which had intimate visuals with him and his wife, "Simi", followed by the infectious "High", where he got a chance to work with Davido finally.
Catch me if you can.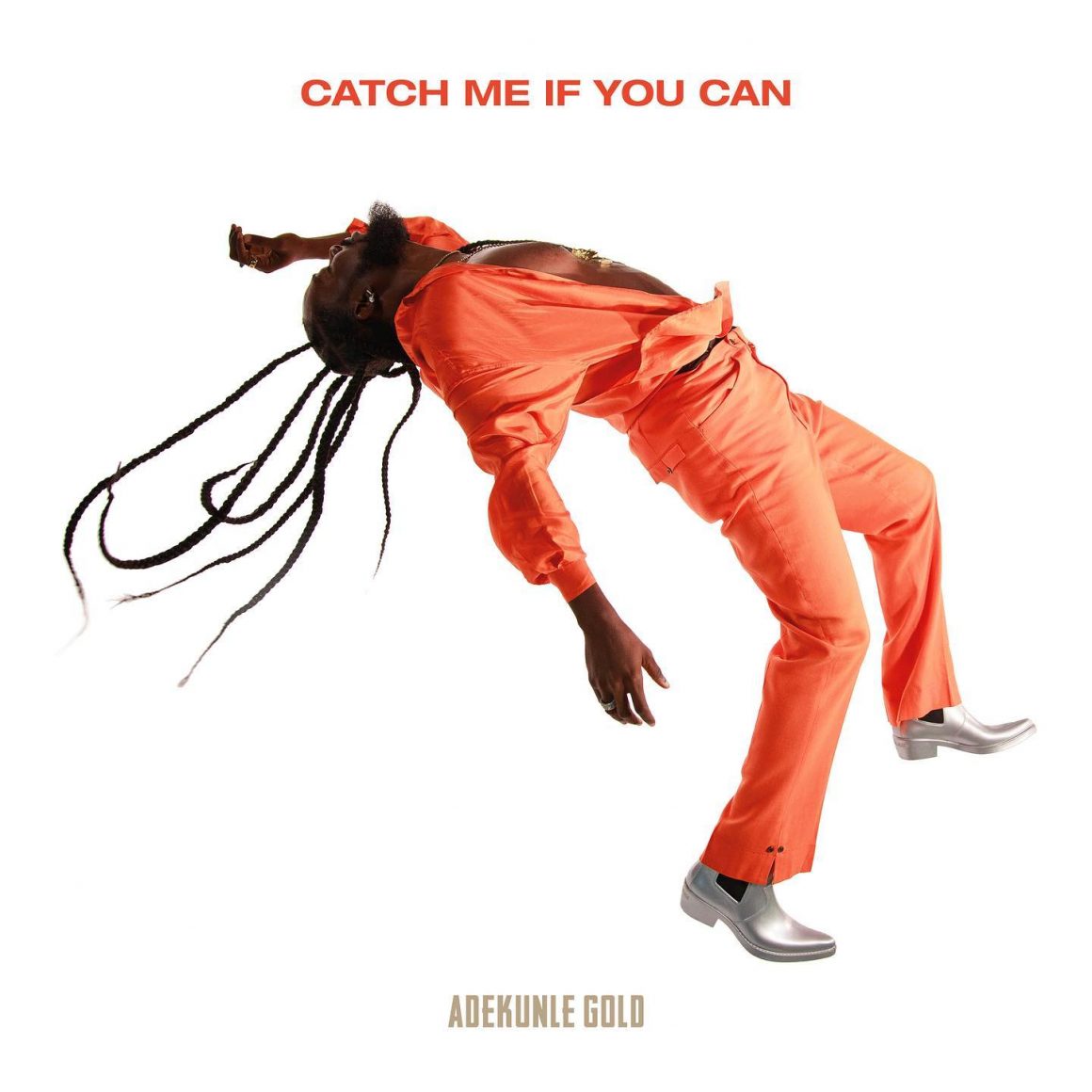 The general idea of the album is rooted in energies like self-love, fulfilment, growth, affection, independence and sex. First on the list is "Born Again", a track done with Malian singer and actress Fatoumata Diawara, who did a splendid job complimenting with her soothing vocals effortlessly dishing African chants on soft instrumentation made predominantly with drums. The right kind of song to usher in any type of listener. Right after comes "Win", a track that touches on a personal level with him explaining how moments from his past have affected his present success, which also pays homage to his mother and the listeners who have supported him over the years. The next, "Mase Mi", advises on temptations, conflict and living life carefully, followed by "One Woman", where he makes his point clear on being a monogamist and proud of it (and which also happens to be a personal favourite). At this point, the list starts to become more danceable as "Mercy" starts blasting in my ear, hearing flutes as well as some reggae flair that'll sit nicely with the clubs.
The next track, "More than enough", keeps the tempo intact, but I would have preferred some vocal harmonies and stacking. Thankfully, "Sinner" comes next, caressing my soul with the sound of a violin, intimate lyrics rapped in the sweetness of his voice… such a jam! He worked with Lucky Daye, who dropped fantastic bars, making this my most memorable song on the tracklist. "FYE" may have been a bit too raunchy for my liking, but it is still a good song. Finally, I get to hear a different side of Adekunle in "Sleep". A song with intense RnB vibes, dripping with emotion, perfect for a night in bed with your significant other…Sheesh! Probably the most successful track on the album, "High" is simply a boop. The Fousheé feature "Dior Dior Dior" is the duet this album desperately needed, such vocal compatibility between both singers with a nice message and excellent delivery. The most reflective song on this list is no other than "It is what it is", which eclipses the singer's growth, realisation, and need for a peaceful existence. "Selah" tells a story about failed love and the need to move past situations that aren't helpful, at least for the single purpose of moving forward. The last and final song is "Catch me if you can", a true introduction to the role AG Baby plays, being the go-to guy for whatever you may need, a saviour of some sort, cocky I know, but that's his way of pushing the limits.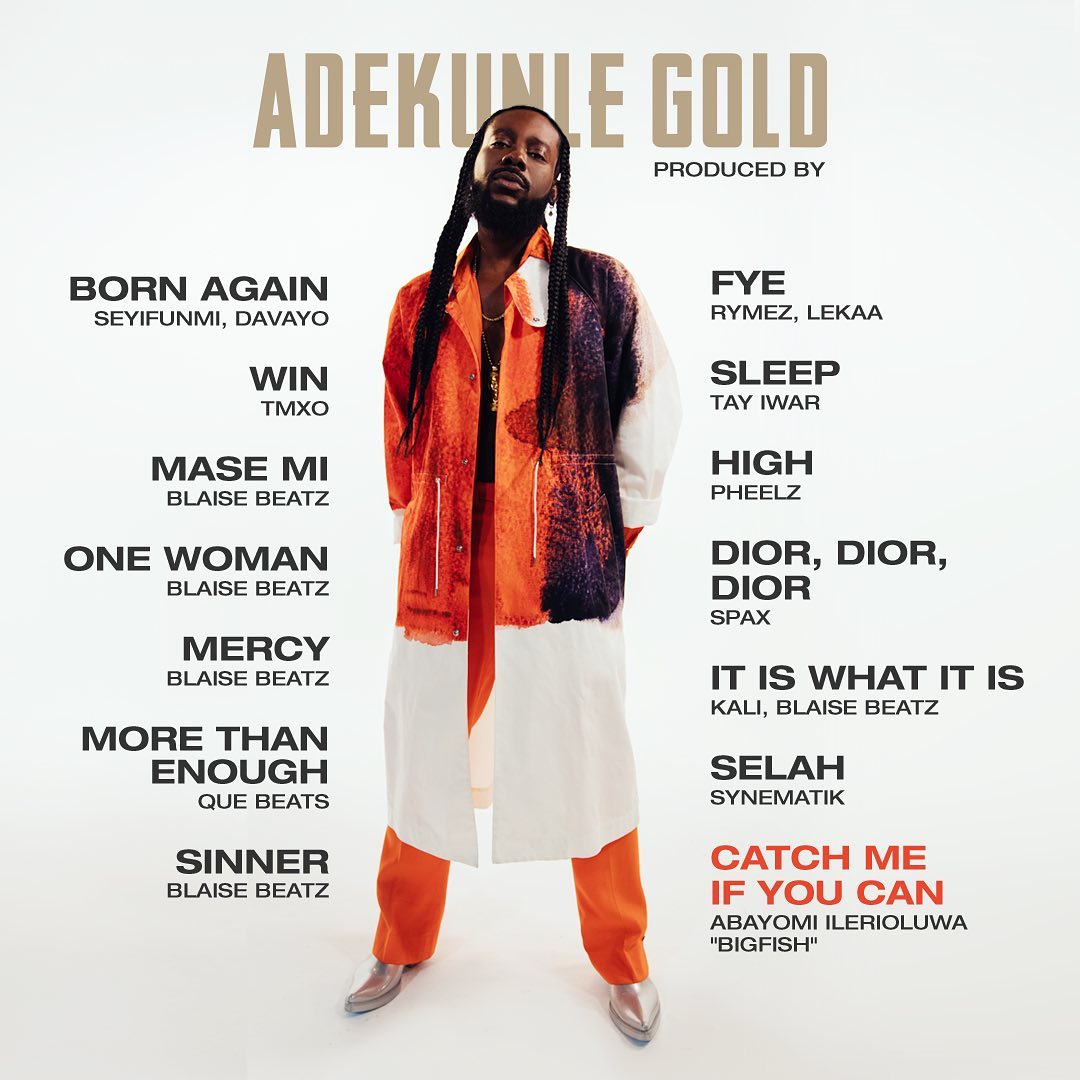 Although I classified this as a really good record, I must say that it doesn't have the cohesiveness of an album. For the most part, I felt like it should have been titled "Afropop Vol.2" because it felt like a continuation of Adekunle's mandate to explore popular music he began in Volume One but not in relation to highlife. As a prolific singer and songwriter, there seemed to be a watered-down version of what he would naturally bring to the table both musically and lyrically. There is no doubt, though, that his Grammy Award nominations are in order.
One thing is clear, AG Baby is here to stay, so we can hold our breath on expecting more splendid music in the future. After all, according to him, "He's on the move", so there will be no need to fret. Just do yourself a solid favour, hitch a ride and get with the program.