We are on the streets of Lekki, taking a walk, chatting away with my voice recorder in hand. A car drives by, and I can't help but notice the two ladies staring at us with an "I know this face" look. My guess was spot on because suddenly, the car parked, and the ladies ran up to Sam, excited to take pictures with the Nigerian-American Hollywood actor. "How does that make you feel?" I ask with so much enthusiasm. "It feels good that people actually care about what you do. It's beautiful, to be honest."
Sam Adegoke came into prominence after winning the 2015 ABC Discovers National Talent Competition. Hand-picked from thousands and thousands of talented hopefuls, he took home the winning title, landing himself a one-year holding deal with ABC. Shortly after, he appeared in ABC's Wicked City, a crime drama, assuming the role of 'Graham Walker.' That, however, was only the beginning of what was to come for him. Fast forward to 2017, he lands his most acclaimed role yet – 'Jeff Colby' on the reboot of the 1980s series DYNASTY. He played a self-made tech billionaire and pushed for the character to be a Yoruba Man. In this interview Sam Adegoke opens up about growing up in Minnesota, starting acting in the church, leaving a successful career to pursue his dreams, the need for African representation, and of course, his love of art and clothing design.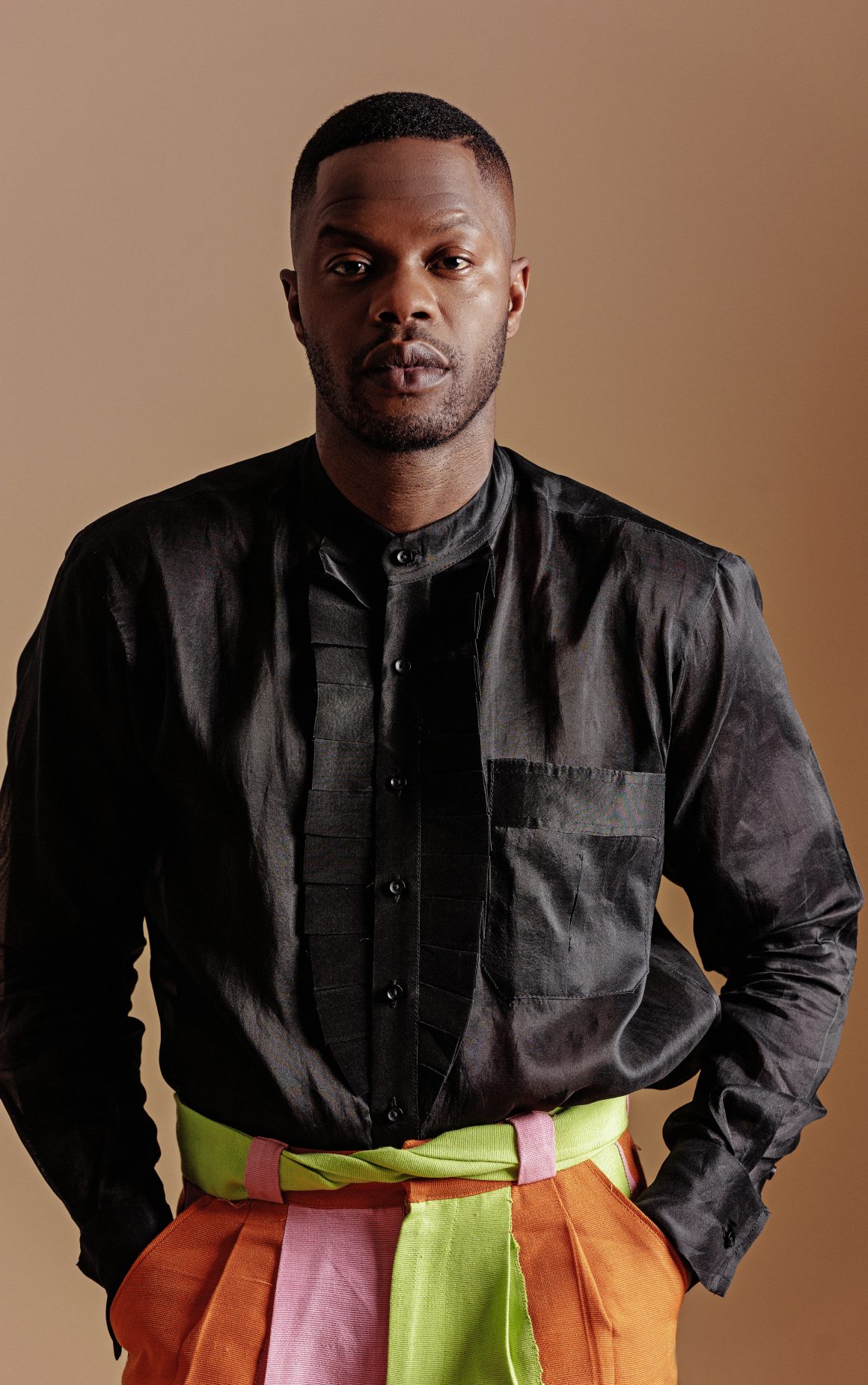 Currently in Nigeria, how are you loving it so far? Are you here for anything in particular? Or you're here for the Detty December Vibes?
A little bit of both! Of course, it's an amazing time to come back – Everyone's back. But I've been trying to come back at least once a year for the last five years. Every time I come home, I feel inspired, so I always want to see what's possible creatively. Despite all the "gbas gbos" and the problems in Nigeria, you still see people doing so much with so little. Observing that inspires me, and I can figure out how to build on that creatively. You know, building relationships, getting to know people, I'm Having fun – too much fun – as well. Great restaurants, great people, and some volunteer work as well – I try to balance both whenever I'm around. We went to this amazing home for the blind called Bethesda. They train students in music and provide them with food, shelter, and education. We had to support that and show what the season is about: giving back and spreading love.
Let's talk about your very brief infancy in Lagos before moving to America.
I was a baby when we left for the US. My father had a junior position at the US embassy, so we were entitled to dual citizenship. The first time we left, I was barely 11 months. We then went back and forth until I was three years old. Eventually, we settled in New York before moving to St. Paul, Minnesota, where I grew up mostly. However, we'd return to Nigeria every December or April and stay at our Grandparent's house in Ibadan – which I hated! We'd always stay in Ibadan all day looking at goats and had a 6 PM curfew. You had to be inside the house early, so I didn't get to explore. This "Lagos" I know now; I started knowing in 2014 when I established coming back on my own.
What was growing up in Minnesota like? How would you describe it?
I'm the youngest of 7 children from a very, very close family. I have to emphasise how close we were. My parents were ministers in a "Deeper Life" church; they were basically sent as missionaries. We had a pretty small house that they built a church out of. There were always other families that had to stay with us that my parents were helping get off the ground. I grew up sleeping next to strangers and grew up in a community. We didn't have much, but we always had enough. Now, I try to do the same, you know, support and help people in any way I can. The major challenge was that there was a lot of sharing, plus it was cold and miserable, you know, the last child and last boy out of six. But it was a good childhood. I wouldn't change anything.
Doing the research, I learned that you had to put your passion for acting on hold to avoid disappointing your family. You had to do it secretly when you decided to study theatre. How did it make you feel at the time? You were so sure your family wouldn't approve of your career choice. Can we talk about that?
My parents were very strict, yes, and didn't encourage the arts. I mean, the youngest child with older siblings who are Doctors, Engineers and here I am, wanting to be an Actor. I probably got slapped a lot for even saying that! Honestly, I think it's the whole immigrant thing. You leave Nigeria, where the people struggle and still do not have much, and you go to America – "the promised land" – with a lot more opportunities. They encouraged me to go to business school. I did, but along the way, I realised that your happiness is the most important thing. I worked in business for a very short stint – I didn't last that long – cashed out all my savings, and enrolled in the University of Art, San Francisco, for an MFA (Master of Fine Arts) program. I studied Menswear, but I really wanted to do acting, so I was still taking theatre courses – but I didn't tell anyone. To be candid, It sounded ridiculous to me that I'd move to LA and become an actor. It sounded like a pipe dream. Like everybody here is probably trying to be a movie star as well. So why me? I'm grateful I did it.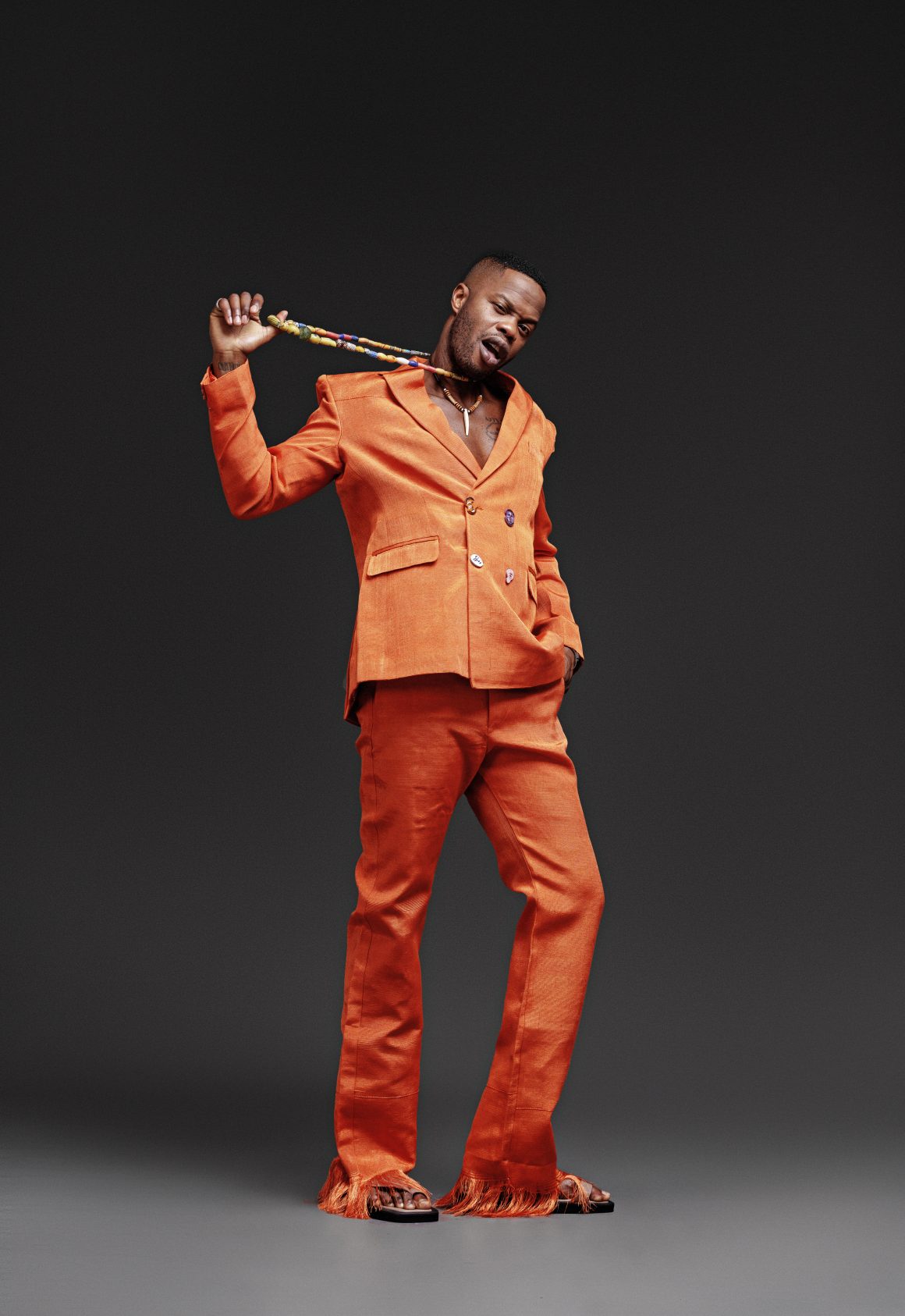 Menswear? I did not see that coming.
Yeah… I've had two collections out. I'm a big motorcycle head and didn't have a car in my first five years in LA. So I wanted to create something suitable for my lifestyle – Safe and stylish. I have a creative eye and wanted to create menswear pieces that I hadn't seen. I was putting a lot of money into it, but I had to set it aside because I started to feel like a jack of all trades. I had too many things on my plate, juggling acting, designing, and my non-profit work, plus I still had my job. I started to lose the joy in it because it was something I was doing to try and survive versus doing it for creativity.
Already having some success and climbing up the ladder in the corporate world, what made you start taking acting seriously?
I really got my start in acting in the church. At first, it was almost an obligation. As the pastor's son, you had to be involved in one way or another. My sister and brother would write and direct the plays – We did everything! From the birth to the resurrection of Jesus, David and Goliath, almost any bible story you can think of, we did it. And I always played the miscreant, maybe like Judas or the thief on the cross. Over time I didn't mind at all; I think that's where I discovered a love for storytelling. Acting is therapy for me. It teaches you so much about yourself because you must be honest. I believe to bring a character to life authentically is an exercise in self-exploration. This became like a drug for me. I wanted to keep learning things about myself that I wasn't encouraged to express growing up – Because we had to be "strong, spiritual, masculine men." Emotions are fluid, and they'll come out one way or another. If you don't get into the practice of understanding what you're feeling, it's going to come out in a Negative way. This is a big part of the work. It's a constant personal journey, and I'm grateful for it.
Do you remember the first professional acting role you ever played? Your first paid gig, what was it?
My first paid gig was a show called "Wicked City", with Ed Westwick from "Gossip Girl." I was a guest star and played the role of a drug dealer. It was a thrilling movie where detectives were chasing a serial killer who was torturing and killing women because of his bad relationship with his mother. Back then, most of the roles available to us – black men – were slavery or drug dealer roles, but I loved being in this! The crazy thing is the series got cancelled right before my episode premiered. It got cancelled in Episode three, and I starred in Episode four. I remember my team saying, "it's fine; you booked the show on literally your first audition, there'll be more opportunities, it resonated with the Director, etc." I was hurt personally because I loved that character – I could literally do anything with the character. Sometimes on Network Television, things can get a bit mechanical, but this Director trusted me and completely let go, so I was able to let go as well.
You've never shied away from letting the world know of your roots, starting as an actor. Did you think this was going to hinder your progress in Hollywood?
Absolutely not! If anything, it's a huge addition. It makes you unique. Because on the one hand, I know the Black American experience, but I also have a good understanding of what being Nigerian is. This allows me to tap into more things and tap into a broader array of characters. This is what I believe made me. Certainly a massive benefit I'm grateful for.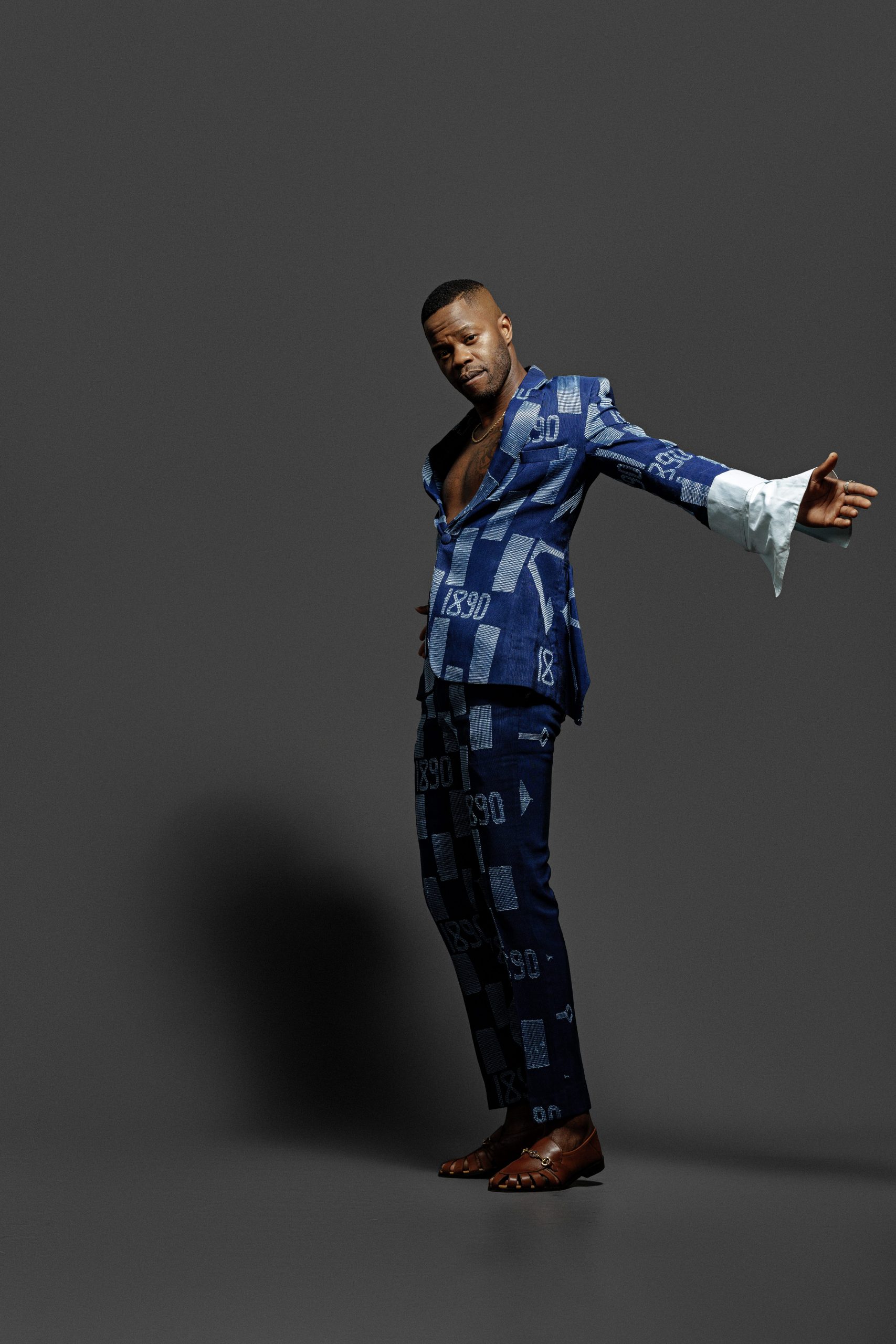 Arguably your biggest role to date – Jeff Colby on Dynasty – let's talk about that. Why did it matter to you so much that Nigeria was heavily represented? Especially you pushing for the "Colby" family to be Nigerians?
The rebooted show was so inclusive already in comparison to the all-white cast the original show had in the 90s. I mean, the remake has a representation of the LGBTQ, Hispanic, and Black-American communities. So, I'm thinking we can definitely still add some sauce to this. Coincidentally, we found out we got a distribution deal with Netflix, which means it would be seen beyond America. Nigerians watch basically everything on Netflix – Our people would be watching, so I had to do something. Also, the show was set in Atlanta, and there are plenty of Nigerians in Atlanta. My character worked in tech, and it's no secret that Naija tech boys are ruling the world. So it can't be far-fetched that Jeff Colby was Nigerian. So, I sat with the producer and asked if she'd consider making the Colby's a Nigerian family. She was really cool and open to the idea. In addition, we were spending so much money on wardrobe buying top brands; it was only fair that African brands I know personally or admire their work should also be represented. So for every Gucci suit "Jeff Colby" wore, can we have an Orange Culture in there? Since then, my character has rocked pieces from Tongoro, I.N Official, Studio 189, and Ohema Ohene, to mention a few.
"Jeff Colby" also has a club on the show, and I got to design it. When the crew asked for my direction, the main inspiration that came to my mind was the ancestor – Baba Fela. There were some particular images of Fela I really wanted on the wall, and the team actually bought the rights to use the images. That was all I needed to know; they were 100 per cent in. Every chance to explore and show my Nigerian roots, I took it. Down to when the Colby's are having dinner together, can we get some Nigerian food in there? Even crazier, I was heavily involved in the casting of Hakeem Kae-Kazim, who plays my father in the show, which was absolutely amazing! I mean, he's been in the game for a long time – practically of the original Naija boys in Hollywood. He's also someone I've looked up to for so long. The first day I met him on set, I literally prostrated flat on the ground and said, "Baba o!" Till today people still hit me about our prison scene where we both spoke Yoruba. Honestly didn't know what the impact of doing all these would be; I was just doing something I wholeheartedly believed in.
Did you feel any pressure taking on such an important role in the reboot of an already successful TV show?
Yes, for sure! I mean, the original was ridiculous – in a good way. Over a decade of dominating the TV show space. People had watch parties for Dynasty back in the day. Definitely, one of the most influential TV shows in history, and a lot of the time, reboots usually fail. It's always hard to engage the original audience of the first show; I get that. I mean, just the fact that "Jeff Colby" was black this time, I got a lot of hate and flack. People messaging with racist comments and things like that.
Going into filming the reboot, I really wanted to do me, make "Jeff Colby" my own. I only watched about three or four episodes from the original series, so I don't get too involved from watching that "Jeff Colby." I wanted my own thumb on it while still honouring the previous one, of course.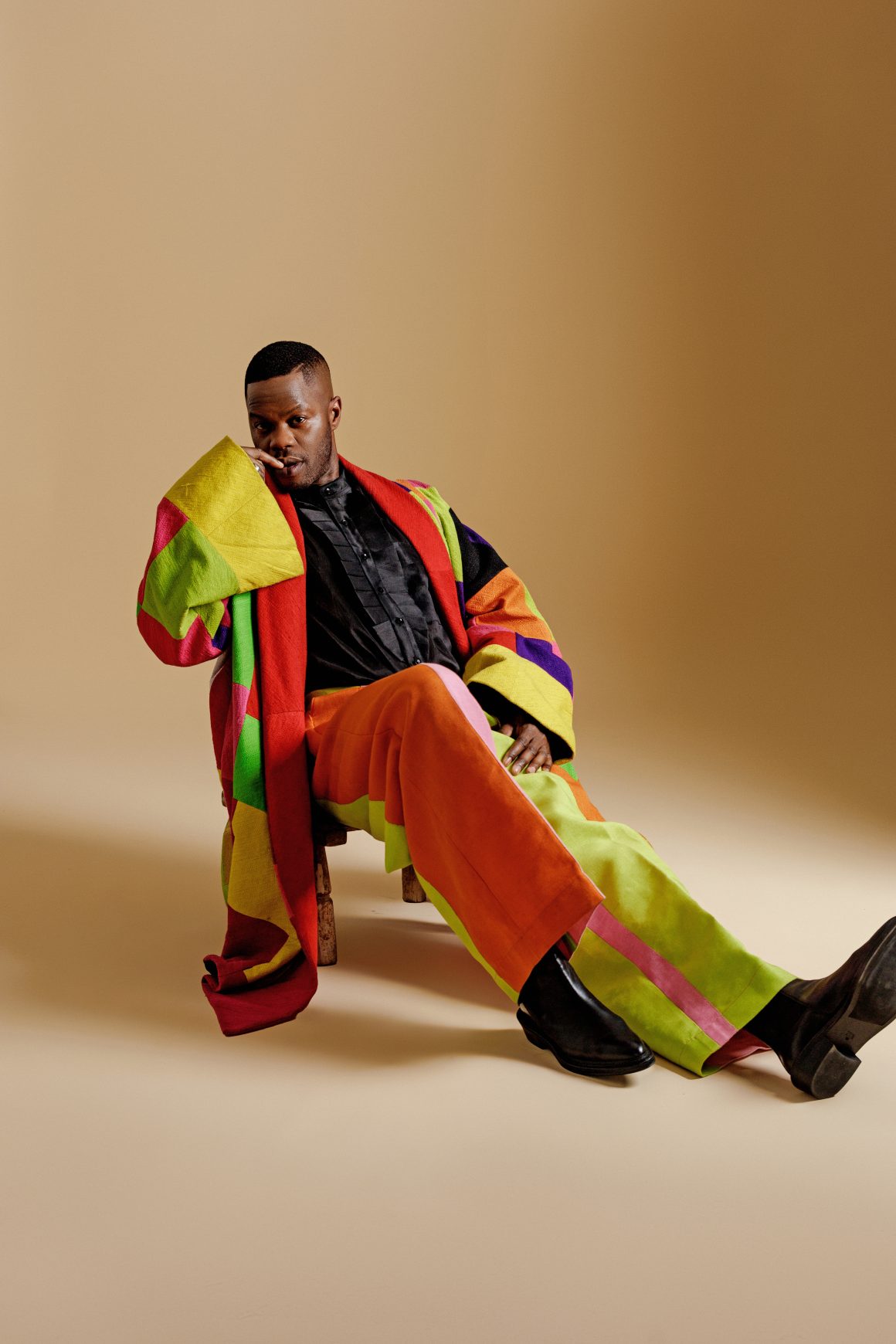 Being heavily involved in the outfit choices of "Jeff Colby", would you say he accurately reflects your style off-camera?
No! Not at all. I live in black. But of course, there are times when I dress up – of course, I love fashion. As you grow older and you get different influences, your style changes. For a long time, I've liked the simplicity, comfort, and well-made, well-constructed clothing. Jeff is far more flashy and loud a dresser than I am.
Is there any outfit you've worn that stands out throughout all seasons of the show? That you can't forget?
Yes, actually! In the season finale of Season one, there was a red Ankara suit that had a flame-like pattern that I actually got to design. It took me back to my design roots – as I said earlier. The mere fact that it took me to another creative outlet that I enjoy is probably why it's my favourite. Thankful to Meredith Markworth-Pollack – the costume designer – for really listening to what I had to say.
Do you have a favourite African designer or brand at the moment?
Definitely more than one! There's kkerelé, Ethnik Africa. THIS IS US – got several pieces, Orange Culture, Emmy Kasbit. I don't want to pretend like I know them all. There are definitely a few that I'm discovering. Attending the Homegrown at ALÁRA really helped me discover a few more. African designers are doing amazing things; even better, they are doing it right from here and for us. I like that we are getting more credit for our creativity.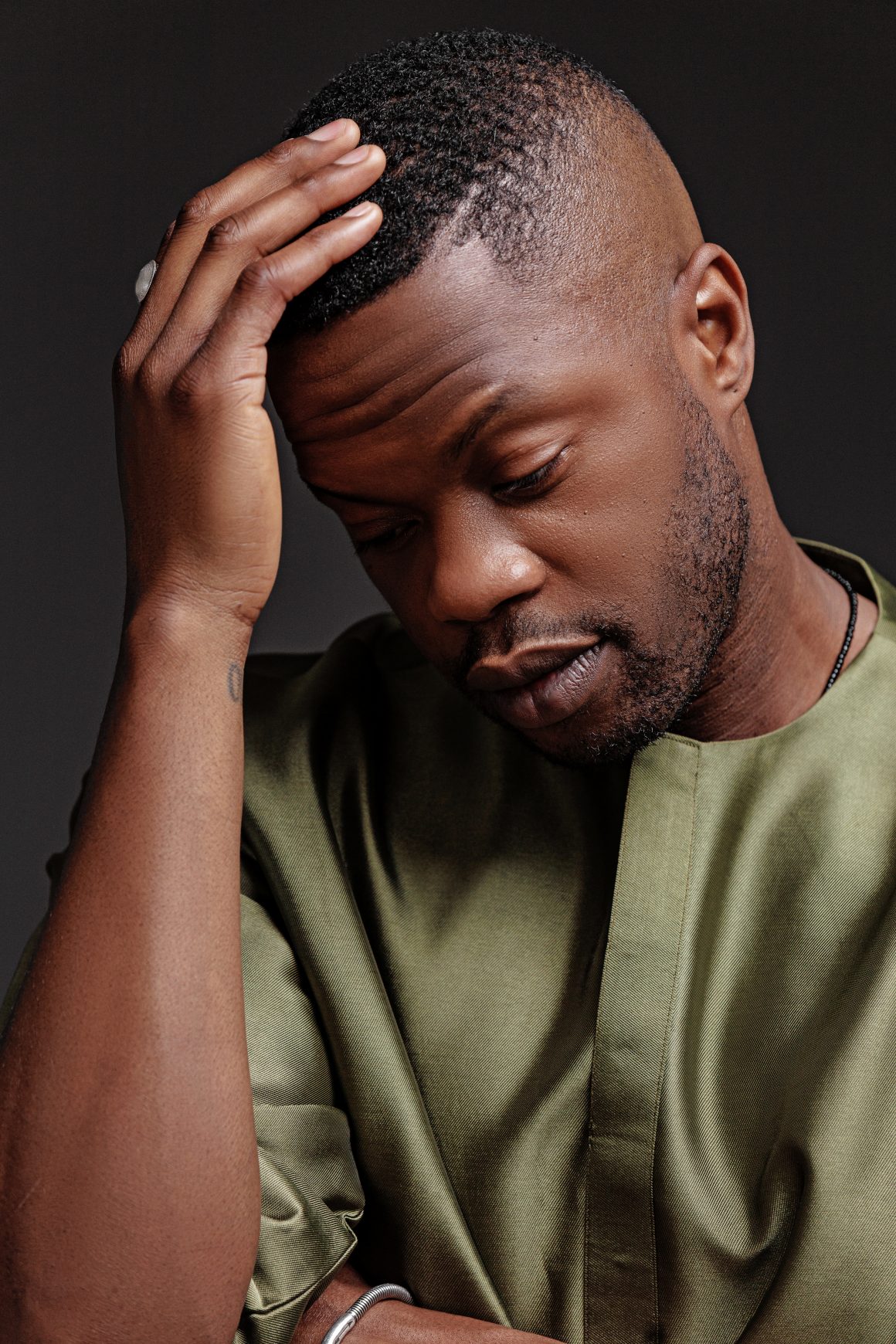 You're a co-producer and lead character in "This Is Not A War Story". What did playing "Will Larue" mean to you? Also, what captivated you about the story that it became your first producer credit on a major film?
It was a world I knew nothing about. I loved playing "Jeff Colby", but this was an opportunity to stretch. I've never served, and I don't know anybody who's ever served, so it took me somewhere I've never been. It was an exploration of trauma, and it's kinda serendipitous that I was also exploring my personal trauma at the same time. I have always been one of those people who saw therapy as a ruse, but I was starting to discover the benefits around that time. Acting led me to that point. Just the visual of a Black man going on that emotional journey was something I wanted to get behind – for myself, hoping that it would speak to others. Written and Directed by Talia Lugacy, it's a true-life story of a community of Veterans in upstate New Jersey. They basically came together and created a community of artists where they make paper out of their uniforms, and then they create art on the paper. You can imagine that they don't wash their uniforms when they return. The idea is that all the blood, sweat, and experiences can be reflected in the art – in turn, telling their stories. All the people they've lost to warfare, to suicide and everything in-between are personalised. It was a very meaningful project for me. To explore these things, to do it with an amazing story of real-life people. I felt like a fly on the wall, just listening to their stories; if you have any resemblance of a pulse, it's going to grip you. Being a producer allowed me to have creative input financial input and really understand what happens behind the camera. I want to immerse myself in every aspect of filmmaking. That's why even on Dynasty, I started to shadow direct – observing and sitting in on scenes I'm not a part of.
What are your thoughts on the Nigerian film industry at the moment?
I mean, we're massive. We know how to tell a good story! I believe what we're moving towards and would love to see are stories that travel beyond Nigeria and Africa. Unmistakably Nigerian, but they can also be digestible for an audience outside Nigeria. It'll be nice to see people earn a bit more of an income and a bit more structure. It's still amazing to see people making it work regardless. Keep telling your stories, and your audience will find you.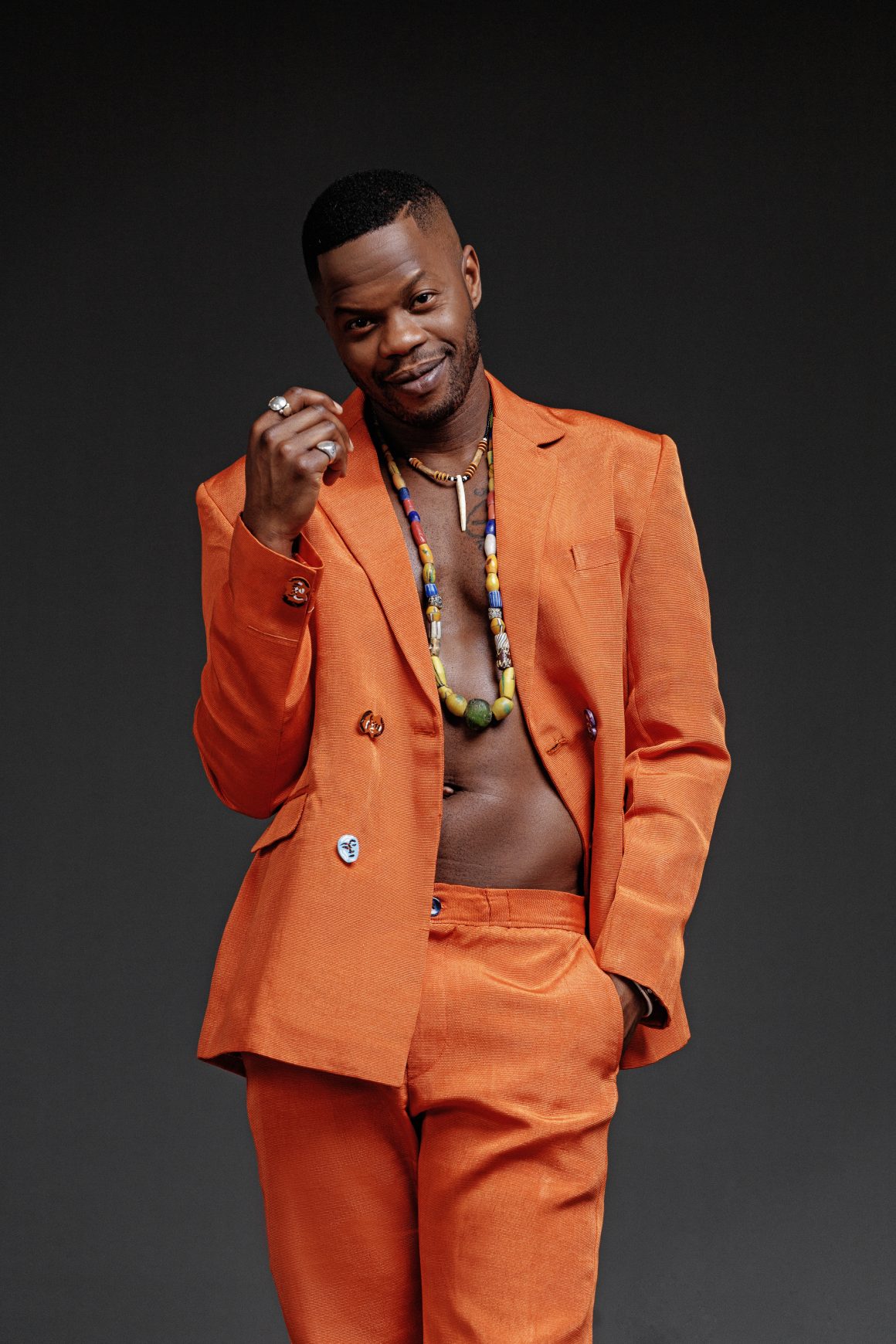 Can we expect to see you soon on our screens in a Nollywood blockbuster? Or is it not part of the plan?
I would like to. Absolutely!
Besides your obsession with motorcycles, do you do anything else when you're not working?
I love to travel, you know, explore different cultures. I'm a foodie, so I love to eat. I enjoy camping a lot – a proper bushman. I also enjoy hanging out with the family.
What's next for Sam Adegoke?
It's going to be a good year! Not to be that guy, but there are some things I can't disclose just yet. I'm writing now, developing some projects, and just gearing up to feed you just with content.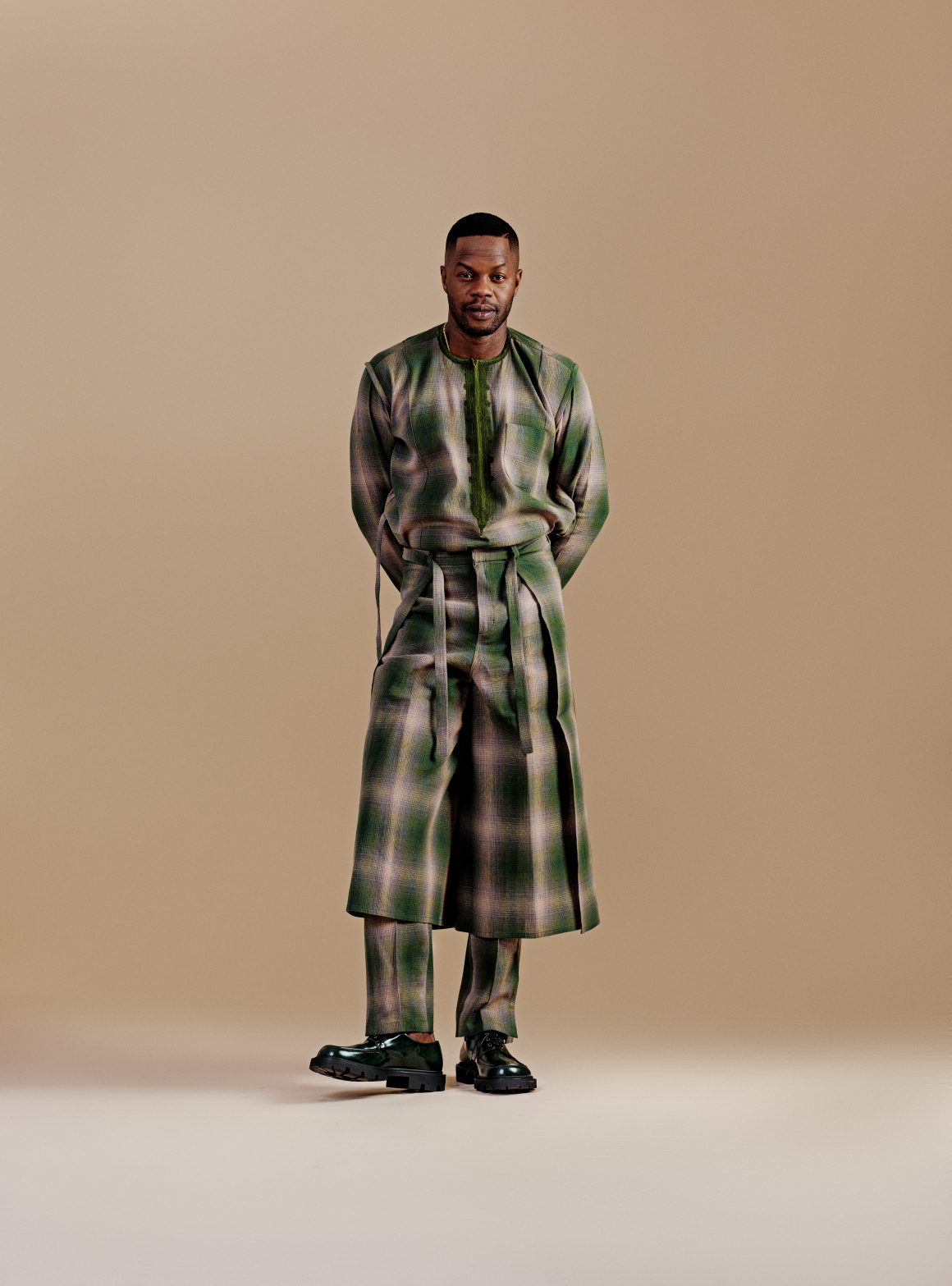 CREDITS:
Photography – Jolaoso Wasiu Adebayo
Production – Click Ngn
Project Coordinator – Eniafe Momodu
Grooming – Dave Sucre