Challenging Stereotypes
Dr Shola Mos-Shogbamimu is a political and women's rights activist, qualified New York Attorney and Solicitor of England & Wales. She is the founder of the Women in Leadership Publication. She is a public speaker and political commentator in mainstream and online media, routinely making appearances on Sky News, This Morning, Good Morning Britain and CNN. 'This is Why I Resist' is her first book.
Shola caught global attention when she vehemently voiced her views on the infamous Harry/Meghan interview with Oprah Winfrey a few weeks back on a TV show. A slanging match had ensued between herself and the TV host, Piers Morgan of Good Morning Britain, where Shola stepped out guns a-blazing, standing her ground in a matter she is so passionate about, racism and the 'colonial mentality' she believes still exists in today's times.
Undeterred by the host's probing questions and disagreement in views, Shola was unperturbed and if anything, fueled by the host's comments, she forged on relentlessly without mincing her words and this dialogue between both parties instantly became sensational news. Till today, the incident is still being spoken about with varying opinions depending on what side of the fence you are standing on but Shola has no apologies for the 'exchange' and stands firmly behind her words and actions. Incidentally, Morgan walked out
of the set a day later when 'provoked' by another comment made to him on the Meghan issue but has since been recalled to his job. His views and Shola's still remain on parallel lines with this issue. He, anti-Meghan, Shola, pro-Meghan.
So it comes as no surprise that STYLE had to interview Mos-Shogbamimu and find out more about what makes this outspoken woman tick. Hers is most certainly a riveting read! ISIOMA USIADE reports…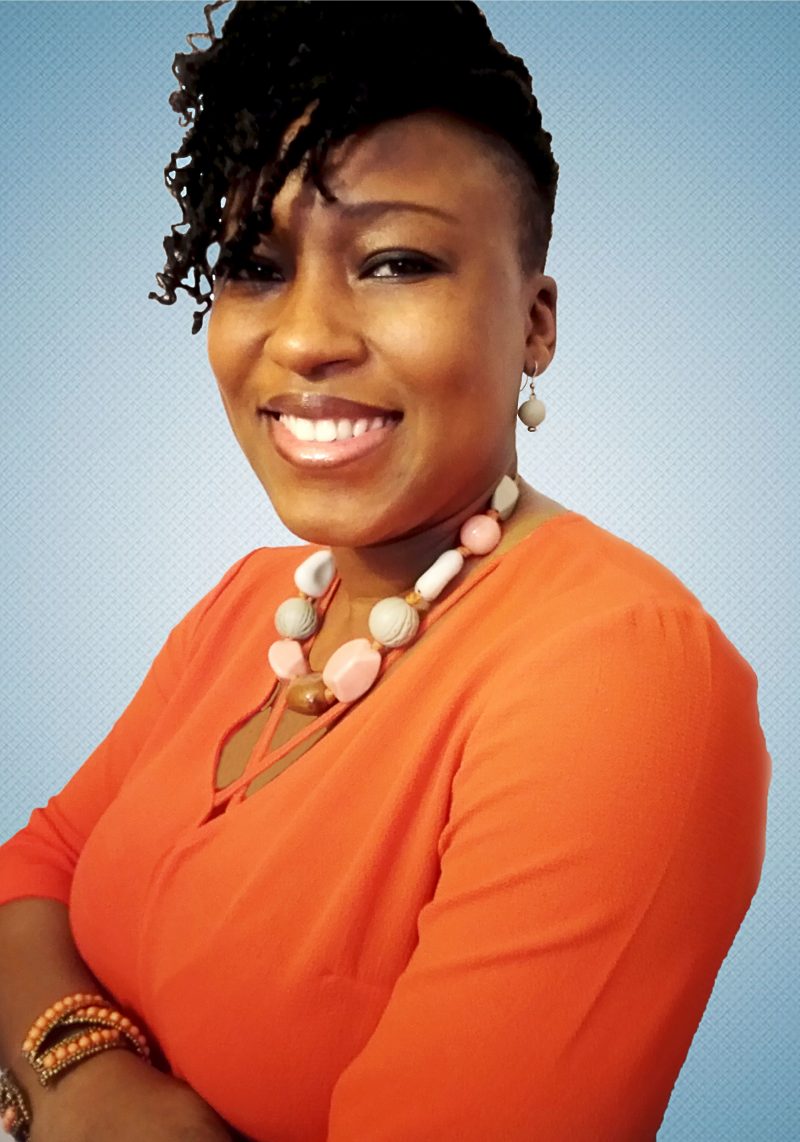 Martin Luther King famously said "We should be judged by the content of our character and not the colour of our skin". Do you believe this deeply embedded 'slave mentality' will ever be totally eradicated from society, especially by the British media as in the case of Harry and Meghan?
I think you mean 'colonial mentality' which is a direct product of White Supremacy. It is clear from recent global media faux-pax outrage about Meghan Markle; the UK Race commission report that falsely claims institutional racism does not exist; global Black Lives Matter protests; and ongoing divisive debates on racism that nothing has changed. We still live in a racially polarized and divided world where the inferiority complex that is White Supremacy is deeply entrenched.
Tell us about your book "This Is Why I Resist".
I know from personal experience that having hard conversations about race, racism and race inclusion is a constant battle especially for those of us who have cause to do so with people who are deliberately ignorant or deny racism is a systemic issue in present day society.
It is further made harder by the expectation that talking about racism should be comfortable. This book disabuses the reader of any such expectation.
This Is Why I Resist blows the lid off indefensible rhetoric on race, racism and race inclusion. It draws from ongoing conversations on social media, mainstream headlines, civil protests, divisive political rhetoric and identity politics; as well as a point of reference to historical fact and present-day data. This is a no-holds-bar book speaking truth to power on the complex intersecting nature of racism as it denies an equal value of life and liberty to Black people. This book explains why, and demonstrates how, systemic racism, rooted in White nationalism and White supremacy, is not just hate based on the superiority of race but how that hate is constructed into a political, economic and societal power construct to negatively impact the quality of life and choices of Black people. All of which is to deny Black people an equal value of life and liberty.
This is why it is important to me as a Black anti-racist activist to write about systemic racism because the question on racism is no longer about what racism is but about how it manifests itself in the understanding of White people. I challenge the notion of reverse racism; deconstruct White privilege; highlight the 'playing the race card' attack used to silence lived experiences of Black people; point out the role of racial gatekeepers in furthering the dehumanisation of Black people and Ethnic minorities; challenge Feminism So White and its fear of Afro-visible feminism and intersectional feminism. From our skin colour; texture and style of hair; sexuality and temperament; body shape and form; abilities and skills; to opportunities and outcomes; this book highlights different tentacles of systemic racism and how it manifests itself in the lived experiences of Black people. This includes addressing the constant harassment Black people experience when they go about their everyday routine activities and having to answer to White people (not all White people but some) who treat them suspiciously, make demands on them and/or call the police.
There are other discriminations aside for racism. First, there is gender discrimination especially against black women which is how the phrase "An angry black woman" was coined. A 'feel-good' answer for those who are intimidated by women who dare to be successful with no apologies. And second, gender-based violence, a very sensitive issue. In most African countries, this offense is not given the punishment it deserves like in the case of Josina Machel who, regardless of her strong political pedigree, and the public outrage at the outcome of her case so far, her attacker is still walking around a free man. What are your views on these two issues?
As I explain in This Is Why I Resist, the contrived identity of the Black Woman positions Black Women to suffer violence that is both verbal and physical; visible and invisible; and goes completely ignored while largely erased by society. Black women experience such a level of misogynoir, which is the combination of racial and gender bias, that is truly reprehensible. 2020 was the year that magnified the grotesque and systemic oppression of the identity of the Black Woman. It did not matter if she was rich or poor; celebrity or not; and irrespective of socio-economic background as long as she was of Black descent, she was subjected to the prejudice that results from a dehumanizing and contrived Black identity. From the constant barrage of racially under toned abuse targeted at Meghan Markle, Duchess of Sussex to the failure to charge the police officers who killed Breonna Taylor in her home ten weeks before George Floyd's killing and widespread protests; from years of erasing the experience of police brutality and domestic violence of Black women to the horrific and amplified spike of violence against Black trans women including Riah Milton and Dominique Rem'mie Fells; the struggle to end the dehumanization of Black women has been too long invisible and ignored. It is time to break down the walls of silence and fight the violence against Black women.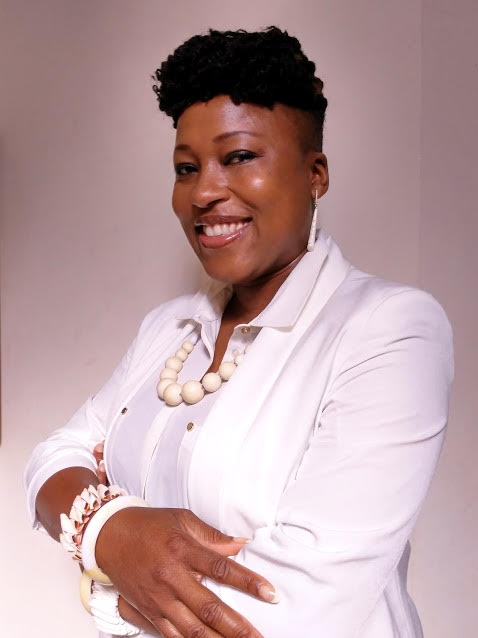 There has been divided views about the Meghan and Harry interview with Oprah. Some are of the opinion that Meghan knew what she was getting into and exploited her unpopularity to her advantage by pulling up the racist card. But others feel the Royal family has not adjusted to the sign of the times as they should have protected the couple and shown more moral support outwardly rather than sticking to their 'stiff upper lip' approach. What's your take on this?
The Royal Family failed Harry and Meghan. Racism and the lack of support from the Royal Family from racist attacks and threats to their lives is what led Harry and Meghan, the Duke and Duchess of Sussex to step back from Senior Royal duties and leave the UK. A missed opportunity by the Royal Family to lead by example. In their interview with Oprah, Harry and Meghan opened up about the falsehoods perpetuated by the Royal Family against them and debunked the lies the press printed about them supposedly shared by sources from or close to the establishment. To name a few, Meghan did not make her sister-in-law Kate cry – it was the reverse; member(s) of the Royal Family had conversations with Harry about their concerns of how dark Archie skin might be; the Royal Family would go on record to negate the most ridiculous stories but never once go on record to protect them; and the Queen was never blindsided by Harry.
In my book, This Is Why I Resist, I explain why the toxicity of institutional racism in Britain lends itself to a media that vociferously feeds blatant racism and misogynoir. There is no doubt in my mind that the experience Meghan had was violently racist and misogynist at the hands of the Royal Family which should have protected her but instead facilitated a monstrous hate against her by the British media. When it comes to Meghan Markle, let's be honest and admit that one of the reasons some in the British media can do this is because it is what a section of the British public want. Parts of British population drives this irrational and unjustifiable ugliness against the Duke and Duchess of Sussex. Recent headlines have included accusing her of condoning Jamal Khashoggi's murder by wearing earrings gifted to the Queen by the Saudi Crown Prince, Mohammed Bin Salman to repackaging old bully claims in the Times as exclusive days before the Oprah interview to depict her as an angry Black woman as well as tabloids accusing her of 'hissing' at staff. Another derogatory stereotype attached to Black women as angry and uncultured.
The institution that is the Royal Family clearly sees Meghan as a threat just as Princess Diana was perceived as a threat. The experience of both independent, charismatic and much-loved women is uncanny – they were rejected and not supported by the Royal Family because of their natural ability to engage with the public which stirred jealousy. However, for Meghan it is much worse because her proximity to Blackness as a bi-racial woman of Black heritage made her a bigger threat. Prince Harry was right to fear that history was repeating itself.
Also, your exchange with Piers Morgan, former presenter of ITV's Good Morning Show, evoked mixed reactions from the public. Whilst it seemed like you called him out and gave him a taste of his own medicine considering how many people he has withered down with his sometimes blistering attacks, others feel that you were somewhat belligerent in your approach with some of the words you described him with. Looking back, was your reaction stemmed from a simmering underbelly of long abuse of injustice to the black race?
I have never been one to cater to people's opinions of me, good or bad, because another person's opinion of me is quite frankly none of my business. My reaction was exactly what I determined it to be – unapologetic, exacting and thoroughly resistant against abuse, injustice and divisive conduct.
What some call 'belligerence', I call assertiveness because I am no slave, shadow or echo to any societal expectations. If people don't like it, they can change the channel. I doubt they would have done better or got a word in with Piers Morgan. I am deliberate and consciously intentional in my activism and advocacy. I don't need to look back at the said interview to know I was spot on.
Some also feel that as Prince Harry gave up his role as a Senior Royal, he cannot have his cake and eat it by expecting to still enjoy the perks that come with the role. What's your take on this?
This is, of course, utter nonsense. The Sussexes did not betray Britain by stepping down from royal duties. I refuse to engage with narrow-minded, tunnel vision mindsets whose angst against Prince Harry has no rational basis.
The Queen is seen as more of a ceremonial head and in truth, The Firm is in charge of the affairs of the Monarchy and as such, your statement about the Queen's approach to the Oprah interview was harshly judged by you. What is your response to that?
For the record, I questioned how the Firm could have failed in supporting Meghan and Harry with mental health issues and racist attacks. I also found the Palace's response to these issues deeply unsatisfactory. The Queen is a much-respected monarch and the Monarchy must also be held to account in a democracy. As I have consistently said, applaud the Queen when she's done something right but when something is wrong she is not beyond approach. Nobody is above being held to account. Whether or not the Queen is perceived as a ceremonial head, she is ultimately a leader and looked up to by many so in a great position to lead by example.