Life Outside The House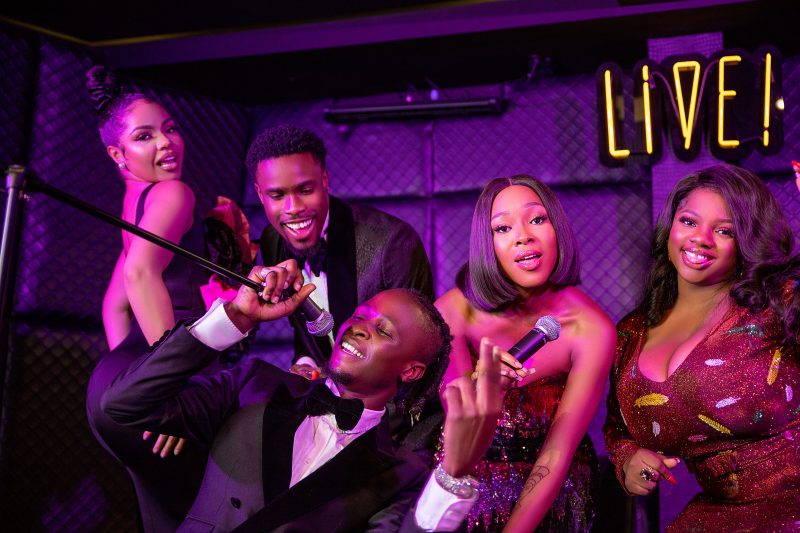 For over a decade, the Big Bro Naija TV reality show has given the Nigerian youths a platform to not only to showcase their talents, but also make their dreams come through.
Since it's inception in 2016, the reality show has created a number of notable personalities especially in the entertainment sector. From Katung Aduwak to Ebuka Ebuka Obi-Uchendu, Bisola Aiyeola, Cynthia Nwadiora popularly known as Cee-C, Mercy Ike to now, Laycon and more, suffice it to say the platform has given these youths more job opportunities in the last ten years.
They have gone on to be the faces of many brands while building their own brands too. Thanks to Multi-choice and DSTV for keeping the ball rolling, even bigger and better.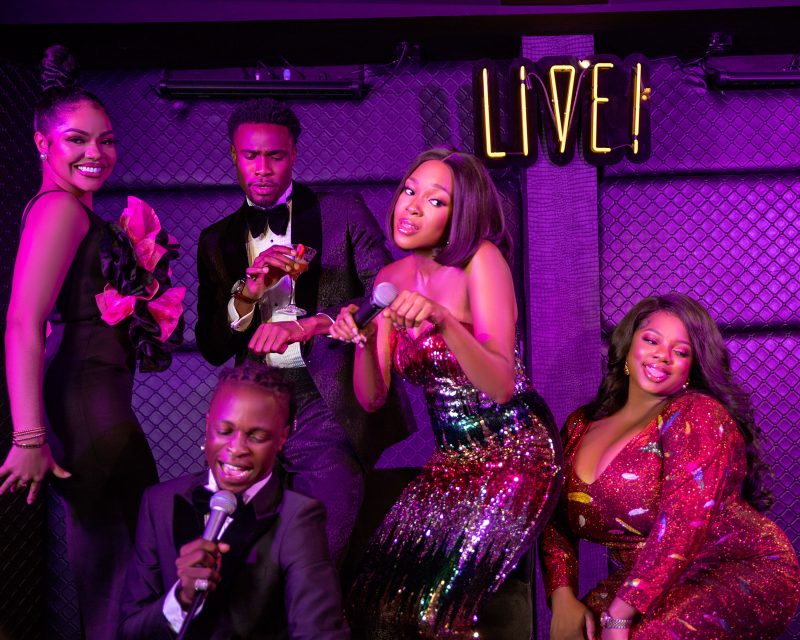 Normally after the tenure of every edition, the winners are usually celebrated and some remain relevant even after their stay in the house. In 2020, carpets were to roll out with plenty of fanfare for the top finalists but alas, it was not to be so because of the Covid pandemic. But that did not stop the endorsements coming in and like their predecessors before them, some of the housemates have gone on to excel in their chosen paths. These five finalists of BBNaija Season 5, Laycon, Dorothy, Nengi, Neo and Vee share with AZUKA OGUJUIBA on how life has been since leaving the #bbnaija show, the various projects they are working on, their takes on the anti-gay law in Nigeria and more.
Olamilekan Moshood Agbeleshe –(Laycon)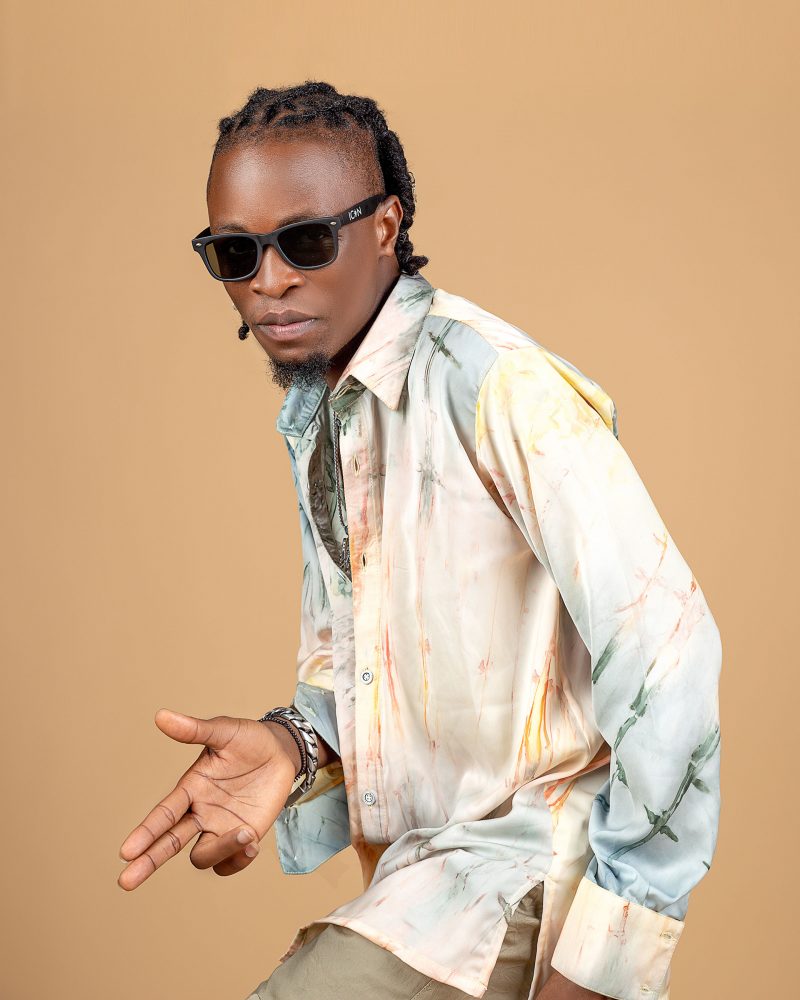 How has life been for you since leaving the BBNaija house?
Well its been great, always taking it one day at a time. Working on new music. It's been music music music for me these days.
If you weren't a rapper, what other career path would you have taken?
Most probably a football player to be honest.
As a rap star, what do you think is missing when it comes to hip hop in Nigeria seeing how many think that genre of music is fading off?
It's not fading off, I don't think it is. I think hip hop is a culture and a lot of people need to see it as one rather than see hip hop as just a genre alone.
What's your vision when it comes to creating music?
Make it life changing, make it relatable enough for people to get inspiration and motivation from it.
What has been the most challenging aspect for you as a public figure?
To be honest, I've been sort of prepared mentally but still, one has to be consciously aware that a lot of eyes are on you. Another challenging aspect is not being able to do the things I'll normally used to do before now.
How has the reception of your reality show on ShowMax been so far?
It's been super wonderful, breaking records with a lot of positive feedbacks and I can't be more grateful and proud of this big feat.
We celebrated International Women's Month last month. Which woman would you like to celebrate as your heroine and why?
Not just one woman, I celebrate my Mum and every woman that has helped me to where I'm at today, all my female fans are my heroines and I love everyone of them so much.
What would you like to be remembered for?
Changing lives and my society for the better.
Dorothy Bachor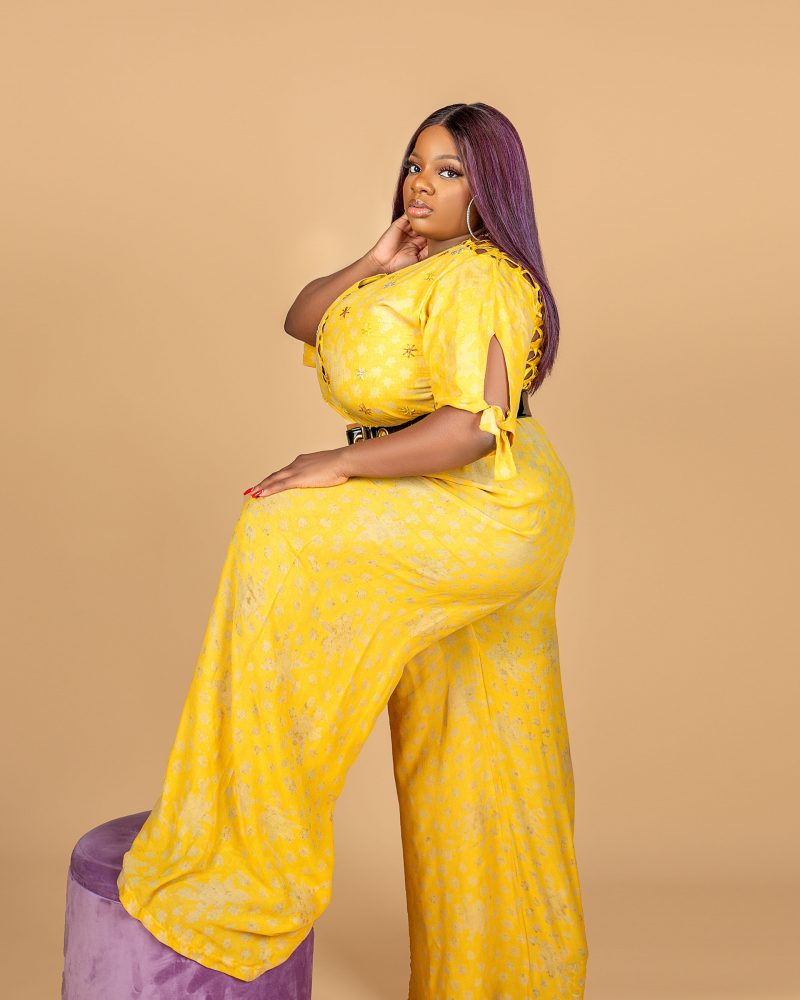 You recently launched your lingerie line, MFC lingerie. What does MFC stand for and what's your vision for the brand?
MFC stands for My Full Chest lingerie born out of the need to cater for the full chested beautiful woman. In collaboration with a team that is passionate about disrupting and redefining the lingerie market with its affordable price and wide-ranging lingerie categories, MFC Lingerie is a brand that focuses on designing lingerie fit to flatter a curvy woman leaving her confident, comfortable and chic. My priority is making full-chested women look and feel good and I want to provide the one- stop marketplace for that. This first collection is an everyday basic, my girls need bras to move around. We will come to you with other categories and provocative designs shortly.
It's been months since you left the BBNaija house, how has life been so far?
Life after BBN is a whole different show. It's been different journey, surviving through it all is a decision that one has to consciously make.
The opportunity the platform has given me has done a whole good for me and my career.
Now a public figure, what do you miss about being a private person?
I miss being able to say something and not be misinterpreted or perceived at being spiteful.
Would you consider going into fashion properly, say creating outfits for the plus size, perhaps?
Yes. Fashion is something I love so there's room for that
What should we expect in the forthcoming BBNaija reunion?
There's so much fuss about this reunion, almost sounding like a World War 10. What you got on the show is the same thing you're getting in the reunion.
What do you and Prince, another housemate share in common?
We were both on the Big brother naija show.
Which woman inspires you the most when it comes to the things you want to accomplish in life?
I have a couple but it's Oprah and Viola Davis.
What's the wrong impression about you is out there that you would like to address?
I'm not perfect, I'm human like you. I make mistakes too.
What would you like to be remembered for?
As strong confident woman and goal getter.
Nengi Rebecca Hampson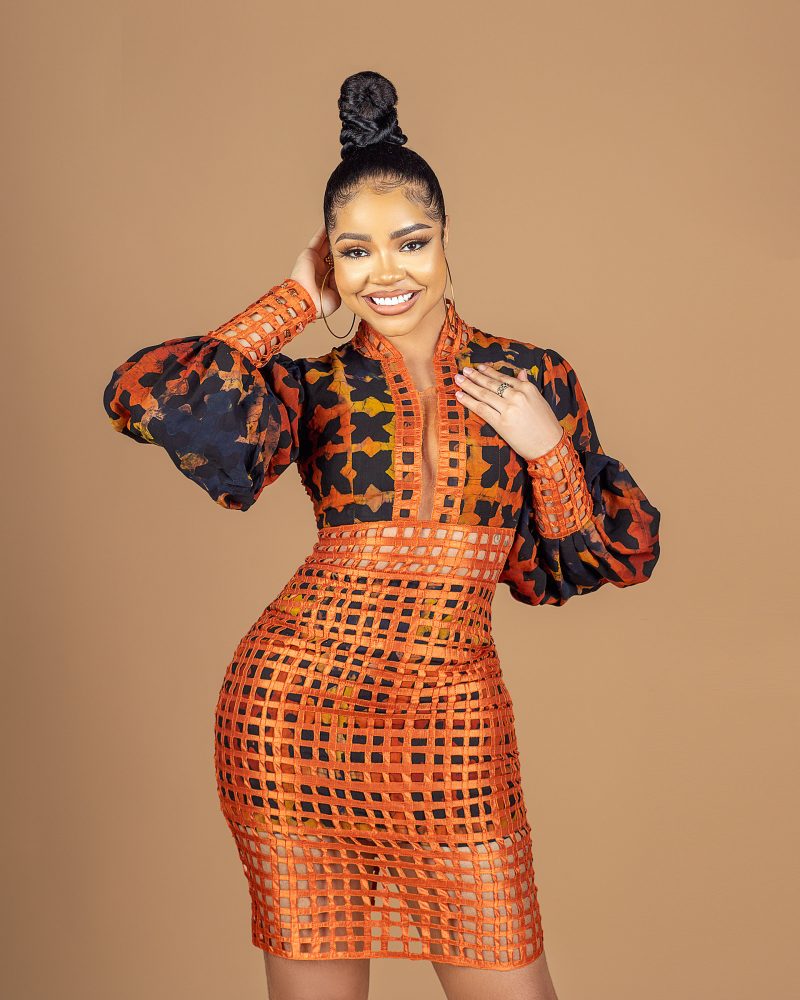 How has life been outside the BBNaija house so far?
Life after the house has been intriguing, fast, busy and beautiful! God has been wonderful.
As a public figure now, what do you miss about being a private person?
Being a private person, your business is your business, but being a public figure, has made me PUBLIC in every sense of the word. I just miss my privacy and space.
What's your vision for your new brand, 'Shoes by Flora'?
To be a household name in the Nigerian fashion industry in the next five years, and also expand to other countries in Africa.
What other areas of entrepreneurship do you intend venturing into?
I am looking at stretching out The Flora brand to a full clothing brand.
What would you consider the most rewarding aspect of being a public figure?
Access! I mean ordinarily, there are people I know or have met that would have taken a lot from me to see, from scheduling appointments to writing letters and all! But this new status has made it easier for me.
You all had your moments on the show but now that the show is over, are you all now at peace with one another?
I am a very peaceful person, and I'm cool with everyone that's cool with me, so with every colleague of mine that emerged from the house, I am happy that we have a peaceful understanding.
Gay right activists are becoming more vocal about the anti-gay law in Nigeria. What's your take on that?
This topic is quite sensitive, so I can't really speak for everyone but myself, as everyone has various perceptions. I know how much living my life means to me, so I feel that people should be allowed to live their lives too if they are not hurting the next person in the process. As for it being legalized, I feel that we should do better to help protect citizens of our country.
Would you encourage the current tattoo trend among fans in Nigeria right now?
Your body, your tattoo, your decision, your business, BUT, no one should cajole you into leaving a permanent mark on your body ! I mean for what exactly? Lots of fans have reached out to me about having a tattoo of my name on their bodies and I just blank out. I just don't have a perfect answer, so I keep mute. I love my fans so much, don't get me wrong, but there is just so much you can do.
Mention two things you and Ozo share in common
We are both ambitious people, always striving for success.
What would like to be remembered for?
I would love to be remembered as the woman who lived her life unapologetically, who changed narratives, and broke boundaries.
Neo Mobor Akpofure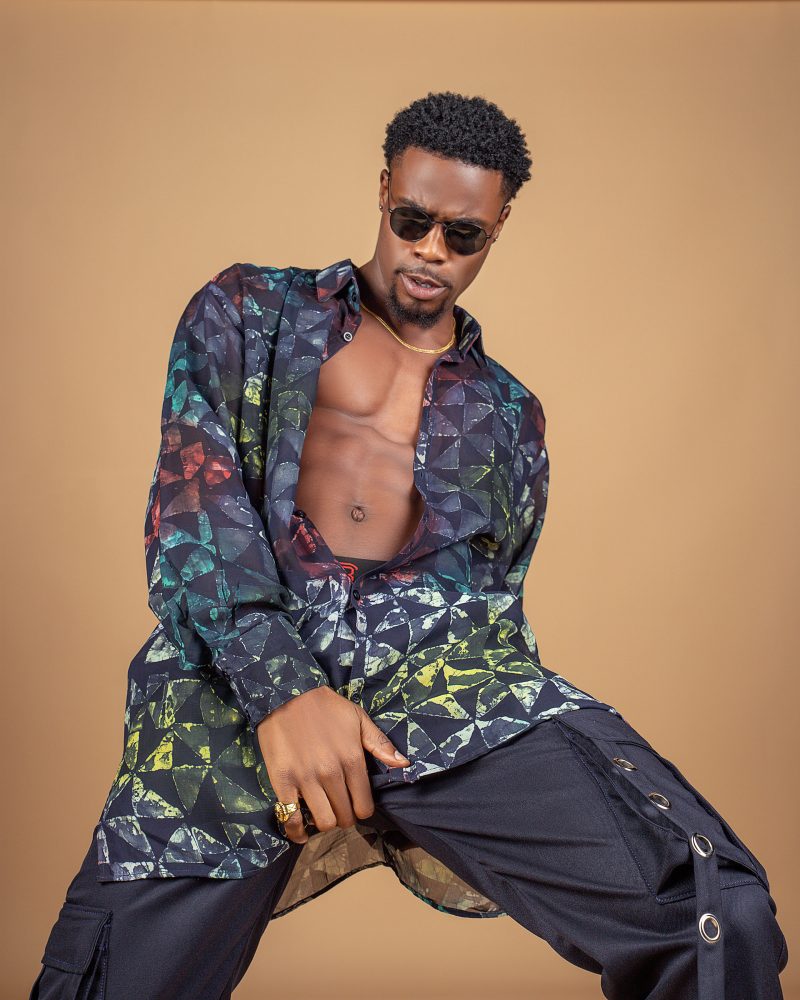 How has life been since leaving the Big Brother Naija house?
The experience after Big Brother has been a life altering one. I have been living my dreams ever since then, grateful for who I am now, for my new friends and finally doing what I love to do as work.
What has been the most challenging part of being a public figure for you?
I would say just not being able to do things I normally do but I have been forced to become more aware of myself and trying to not be seen, still remains really challenging.
What do you want to venture into career wise?
Currently I am doing a lot of fashion influencing, modeling, acting and hosting but personally, my team and I are working on several pet projects that I have always had. Most especially, my capsule fashion line, my transportation fleet management company and my own auction company. Finally putting the finishing touches into everything. I can't wait for the world to see what we have put together.
Many think you are the most fashionable BBNaija 2020 star. Who is your fashion icon and why?
First of all, I would like to thank everyone that thinks that I am. Honestly, when it comes to fashion, I love dress up. Putting several pieces together and seeing the outcome gives me so much pleasure. I always say it's not about the outfit but the person wearing it. If I am being honest, I draw inspiration from everyone and basically just interpret in my own way.
How would you describe your sense of style?
To me? fashion is a lifestyle, it's how I live and how I do what I do. It says many things without having to say anything. As for my style, there is nothing I can't wear because my style doesn't box me in, instead it gives me more confidence to be as versatile as I want to be.
Do you think anti-gay laws should be repealed in Nigeria?
Yes, it should be repealed. I feel two consenting adults should not have to listen to any government on who they can love, or who they decide to spend the rest of their lives with. Love is love and that's the only thing that can heal the world.
Mention two things that you and Vee share in common.
We are both understand the strength of our brand and the importance of creating our own individual careers and above all, we love to make money.
Heaven, two billion dollars or your mum, which would you pick?
Well heaven is real but I haven't been, two billion dollars is great but it can't buy me life. My mother is the person who gave me life the one person I can trade life itself for, plus we'll both end up in heaven anyways. (Laughter)
How in your opinion, can we put an end to the increasing cases of rape in Nigeria?
Well to be quite honest, more emphasis should be laid on the legal implications for rape. Rape cases should be treated with more serious implications
because the gravity of the stigma it leaves on the victim cannot be over emphasized.
What would you like to be remembered for?
I am all about making an impact and enriching the lives of people. If I could be remembered for making the life of even one person more suitable than it is, then that's a win for me.
Victoria Adeyele – (Vee)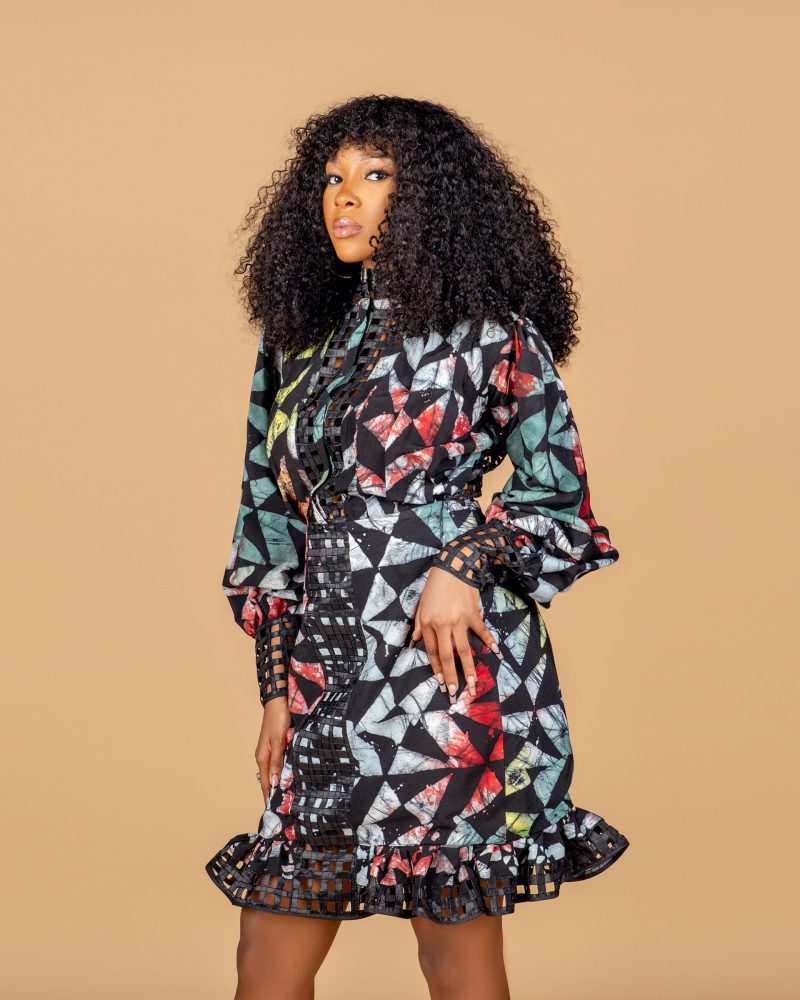 How has 2021 been so far and how has life been generally since you left the BBNaija house?
2021 has been a rollercoaster year to say the least. A mix of different emotions. But I mostly have good days. I'm more focused and I see growth in myself everyday. My brand is so important to me, I never saw myself ever being so passionate about how I project myself. It's a challenge anyway. I'm just happy that I have a platform where I can show the world who "VEE" really is.
You dropped your first single "Show" after BBNaija. How has the reception been and what should we be expecting music wise?
Way better than I expected. I'm so surprised at the reception and it's only made me more driven. Music will always be my first love, no matter how many career paths I decide to take. I'm currently working on my EP and I'm confident that people will love it.
What do you consider the most challenging aspect of being a public figure?
For me, it's working on my reactions to things I see online. Not to say that it affects me a lot, but I'm the type to say my mind and move on. No regrets. But I obviously have to filter that. It just comes with the "public figure" perception. People expect you to not behave like a human being with feelings. It's the life I chose right?
Which of these albums would you rather; Made in Lagos by Wizkid, Celia by Tiwa Savage, Twice as Tall by Burna Boy or A Better Life by Davido?
I love all these albums but I feel like 'Made In Lagos' was made for me. The person I am. It speaks to me. I love RnB so much and I appreciate that Wizkid tapped into that and did it exceptionally well.
Which woman would you consider the most inspiring when it comes to all you want to accomplish in life?
My mother. I know it's a bit cliche but she's the strongest woman I know. She taught me everything. I'm strong because of her. I push myself daily because I want her to have the world. She has sacrificed a whole lot for me. It's only right that I return the favour. She must reap the fruits of her labour.
Now that BBNaija is over, are you at peace with all your fellow contestants seeing how you all had your moments back in the house?
I'm at peace with myself. That's all that matters.
What are the two things yourself and Neo share in common?
We're both emotional. I just hide it better. And we both love to hustle.
Do you think gay rights should be legalized in Nigeria or not?
I grew up in a country where same sex marriage is legal and that is what I've always known. This has taught me to respect and accept people regardless of their sexuality and I believe that everyone one should too.
How do you define your sound?
Soulful. Harmonic. Sexy. Smooth.
What do you like to be remembered for?
Being the person that never backed down. No matter what life threw at me. I want to be remembered as an entertainment queen. A jack of all entertainment trades. A personality.