This year, the Nigerian fashion scene witnessed a remarkable shift from the norm. More designers than ever before decided to break free from the traditional fashion week platform, instead opting for independently organised, standalone shows that offered an unparalleled experience for their clientele.
One might ask, "Why this sudden shift?" Well, the answer lies in the desire to create a more personalised and immersive experience for the audience. Offsite shows are not just about the garments anymore. They encapsulate a complete sensory experience, from the venue and ambience to the music, art, and every minute detail that contributes to the overall narrative of the brand.
Lagos Fashion Week, a staple in the Nigerian fashion calendar, saw fewer designers participating this year. However, this didn't translate to a reduction in sartorial splendour. On the contrary, the city was abuzz with privately organised shows that had everyone talking.
Leading the pack was the brand Atafo. Their show for the Spring Summer '24 collection, named "Sartorial Reverie", was nothing short of spectacular. Held at the prestigious Eko Hotel Convention Centre, it was a grand affair that left an indelible mark on all 800 guests present. Displaying a staggering 87 pieces, Atafo's show was a testament to the brand's commitment to excellence and innovation.
From all indications, it was clear that the aim was to transcend the boundaries of a regular fashion show that would offer guests an experience—a journey through the designer's vision, passion, and craft. And they certainly delivered on the goal.
While Atafo's standalone show garnered much attention, he was not alone in his departure from Lagos Fashion Week's traditional runway. Several other esteemed designers followed suit, opting for offsite shows that allowed them to craft unique experiences for their audiences.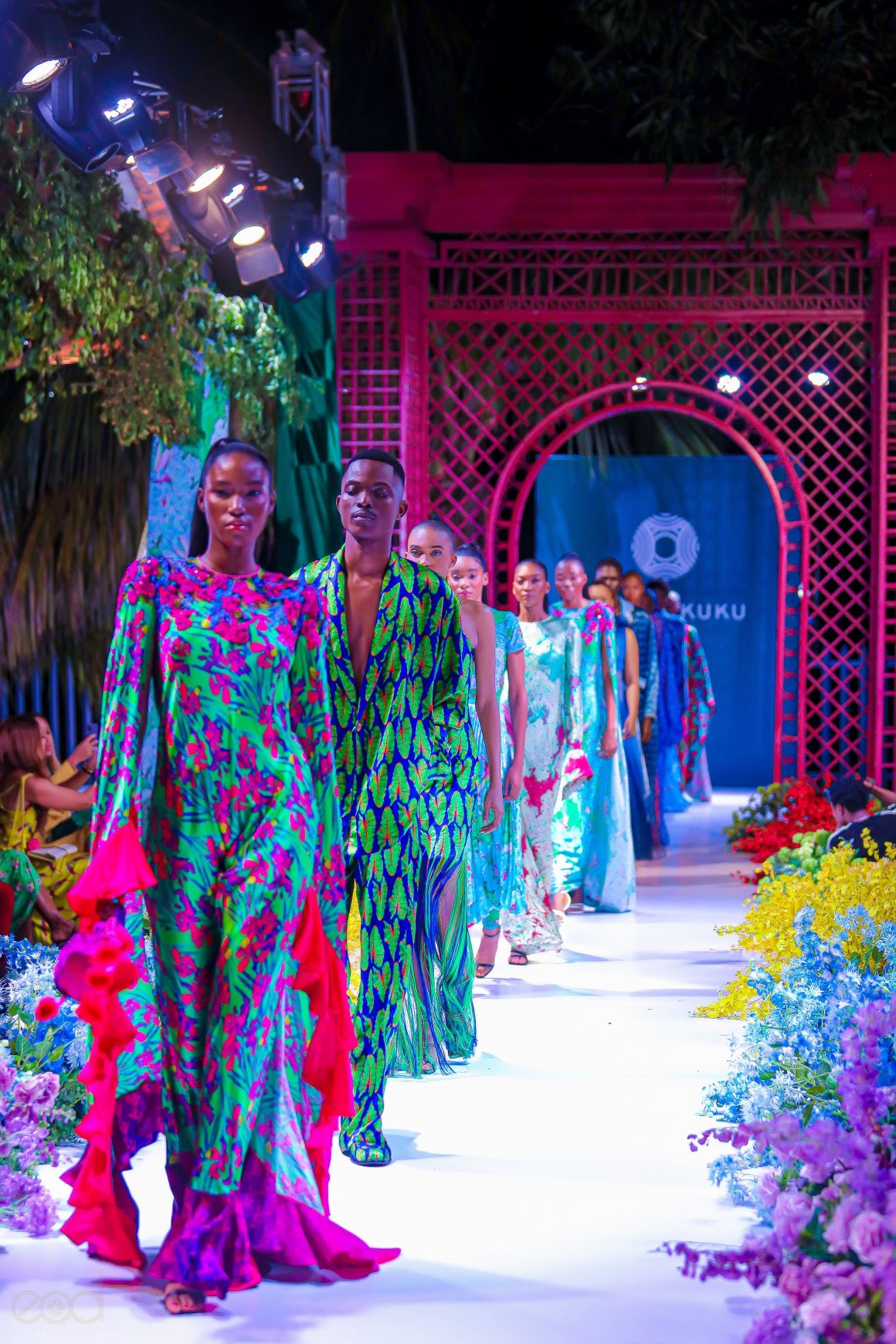 Banke Kuku, known for her innovative use of textiles and bold designs, embraced the offsite trend enthusiastically. Her showcase, a fusion of art and fashion, held in a garden setting, provided the perfect backdrop for her Eden collection.
Iamisigo, a designer celebrated for her avant-garde creations, also took her show offsite, choosing an industrial warehouse as the venue. The juxtaposition of her experimental designs against the raw, urban setting created a visually striking contrast that captivated the audience.
Ejiro Amos Tafiri, Imad Eduso, and Tzar were among the other notable names that joined the offsite movement. Each designer carefully selected venues that resonated with their brand aesthetics, further reinforcing the idea that fashion is not just about clothing; it's about storytelling and atmosphere.
It's fascinating to observe that this trend isn't entirely new. In 2021, brands like Lisa Folawiyo and Iamisigo had already set the precedent. They ventured into offsite shows, thus charting a new course for others to follow.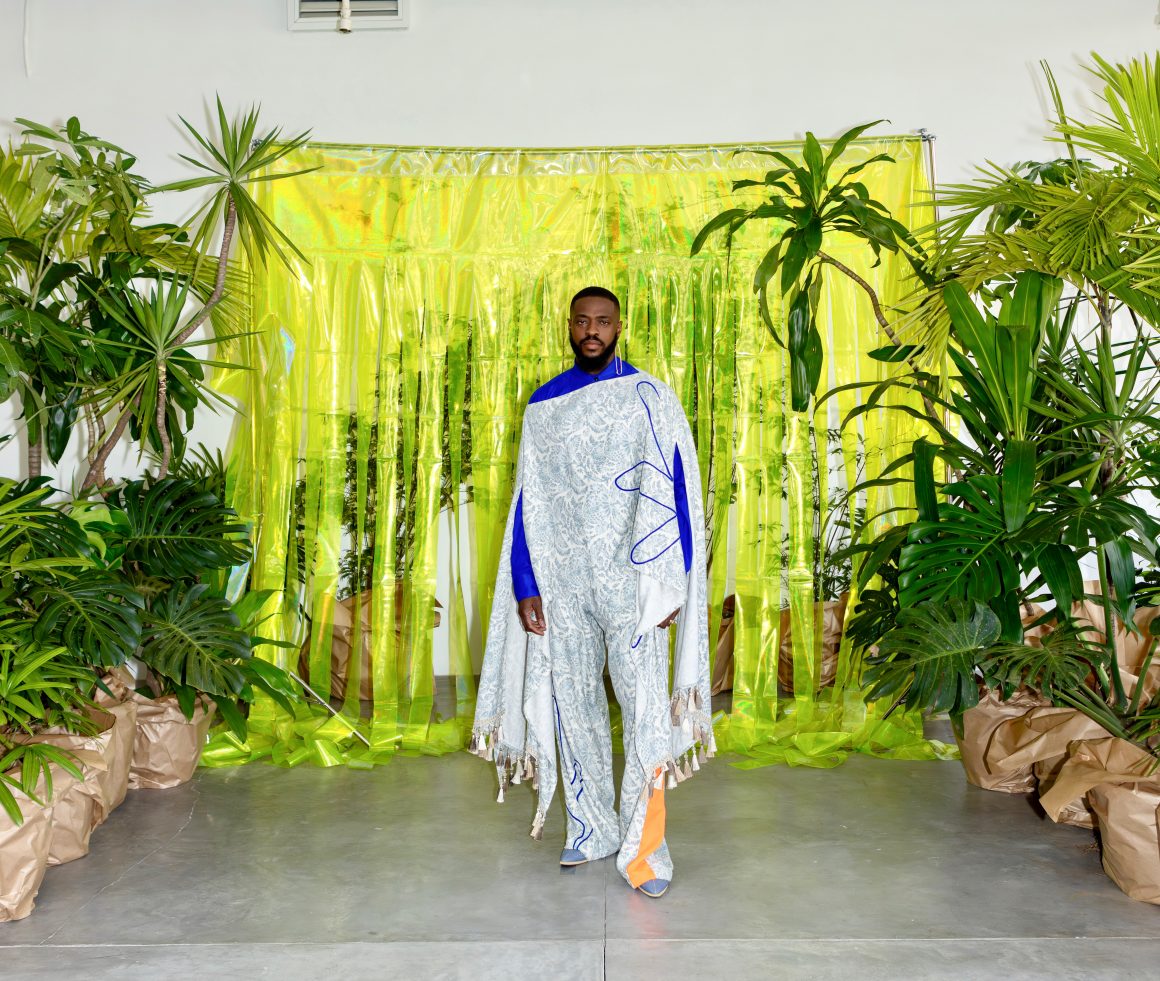 The advantages of standalone shows are manifold. For starters, designers get the freedom to pick venues that resonate with their brand ethos. From art galleries and lush gardens to rustic warehouses, the options are limitless. This allows for a more pronounced brand character where every element, including outdoor settings, sit-down dinners, musical performances, and art installations, aligns seamlessly with the brand's narrative. Beyond the aesthetics and logistics, offsite shows offered something invaluable to designers: the opportunity to connect with their audience on a deeper, more emotional level. By curating a unique experience, designers were able to evoke specific emotions and leave a lasting impression. Moreover, these private events signify growth and independence. It's a testament to the journey these designers have undertaken—from budding talents to established names who can now chart their own course.
One designer was quoted as saying, "Showing offsite gives us the autonomy to craft our brand message more powerfully. It's not just about the clothes; it's about the story we want to tell. And having our own space, our own canvas, allows us to do that more effectively."
While fashion weeks will always have their place, the rise of standalone shows indicates a shift towards a more experiential form of fashion. It's not just about watching models strut down the runway anymore; it's about being part of a story, a vision, or a dream. As we look to the future, it's evident that this trend is here to stay, offering designers a platform to truly stand out and create unforgettable experiences for their clients.