Lanre DaSilva Ajayi (LDA) is one of Nigeria's biggest fashion exports to the world, and following the show-stopping dress she designed for Tiwa Savage's performance at the King's coronation concert in the United Kingdom, it is safe to say the designer and songstress have an affinity for making magic when they come together.
With her eponymous brand, Lanre is telling the African/Nigerian story and showcasing her love for the Victorian era through her designs. Her eye for design and impeccable storytelling have resonated with not only the singer but people all over Africa, resulting in the brand's latest collection being a big hit. Tiwa Savage truly is the epitome of the LDA woman, and here are three unforgettable looks.
GREEN WITH ENVY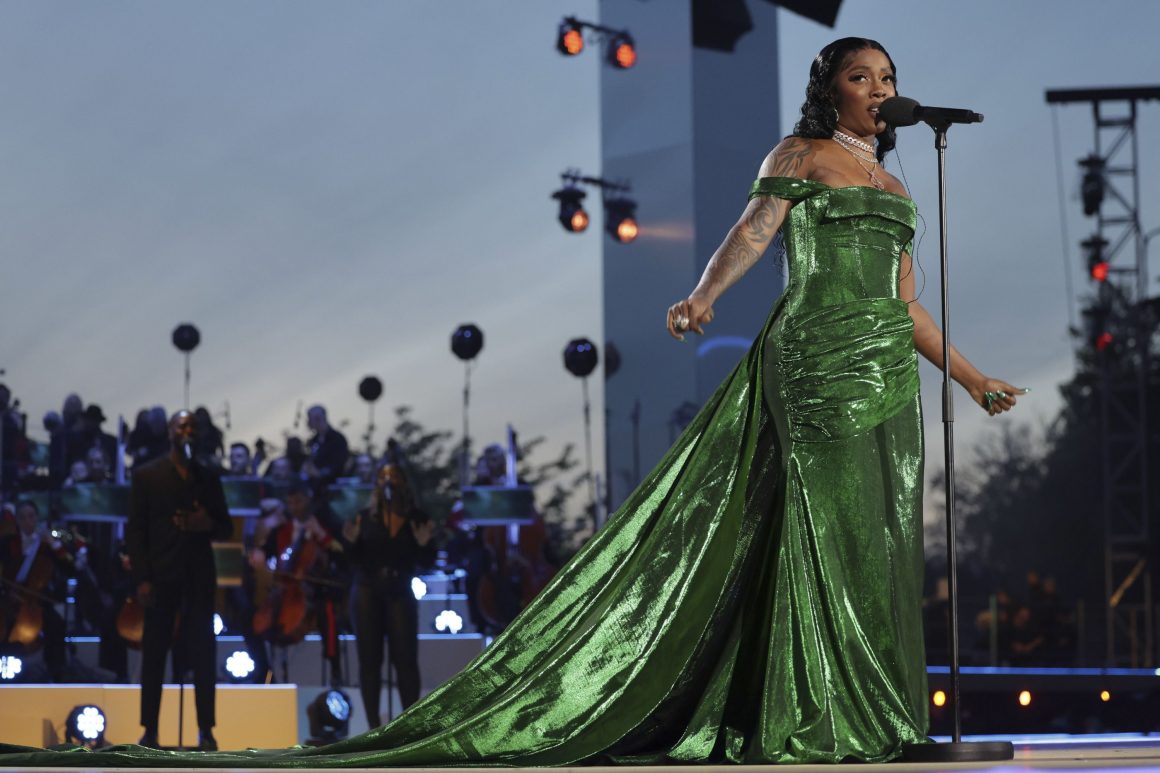 At King Charles III's coronation concert at Windsor Castle, Tiwa looked elegant and beautiful in a bottle green iridescent flowy dress, which was in some way a nod to the green on the Nigerian flag. This look is one the world will not be quick to forget, as everyone was in awe of how the dress was a match to her Nubian skin. It was stunning; Lanre designed the perfect dress fit for the occasion, and this further solidified Tiwa's title as Queen of Afrobeats on that night.
PRETTY IN PINK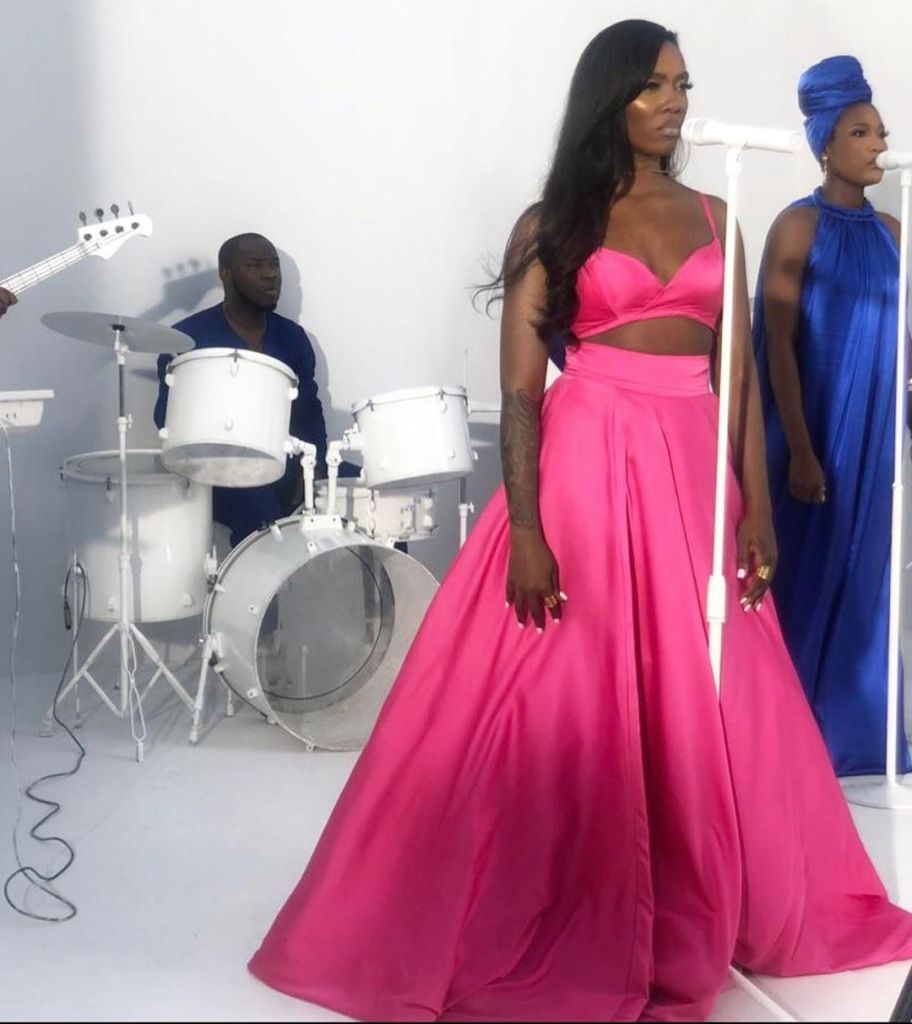 Didn't we say LDA and Tiwa always create magic when they come together? On the Jimmy Fallon show in 2019, Tiwa was show-stopping in pink. We love that the designer always seems to create the right dress for Tiwa, and Tiwa shows off the designer's prowess with the ease with which she gracefully embodies the outfit.
GO FOR GOLD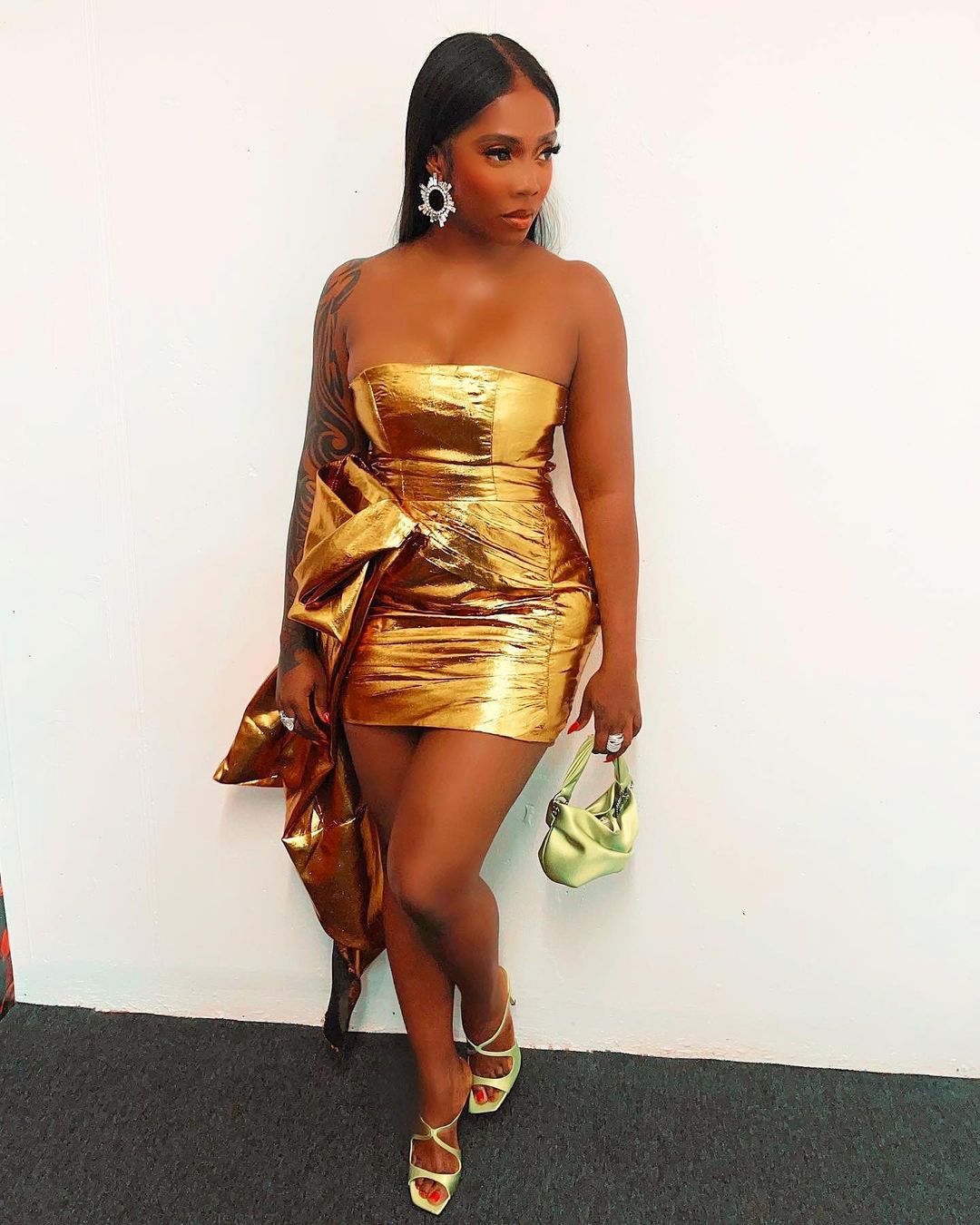 Tiwa already knows what works for her, which is why she turns to her maestro designer for major events where she needs to make a statement. This gold dress is sexy and fits like a glove, and now we see why the songbird always goes for an LDA fit to stand out.