The real crisis is rather one of leadership, management and perennial egotism. This is the kind of crisis that is bound to happen when lust for power prevails over granting people the love and care they deserve. And when the interest and destiny of some group and cliques benefitting from certain leaders are served instead of those of all the people; in other words, when you put the people at the service of the government in sharp contrast with the norm.
Mohammed bin Rashid Al Maktoum
The above quote is from a book I read a couple of years ago; MY VISION; Challenges in the race for excellence by Mohammed bin Rashid Al Maktoum, and my encounter with the indefatigable Tonye Cole got me thinking about it again. A self-effacing man without the fanfare and trapping of a high-profile Nigerian politician, Tonye exhibits a different kind of leadership. An approachable leader whose style puts the need of his people before his. One that the average Nigerian yearns for but is not particularly used to. A man of the cloth, some see his faith and strong belief in God, which he wears like a cloak, as an added advantage. Can it get better than this?
Tonye Cole first came on our radar over 20 years ago as the entrepreneurial whiz kid who built a thriving oil and gas business- Sahara group- with his partner. As one who has always been committed to leadership and nation-building, we consistently saw him serve in different capacities, including being a key member of the World Economic Forum's Partnering Against Corruption Initiative (PACI) and launching a personal project targeted at youth empowerment- Nehemiah Youth Empowerment initiative amongst others. In the real world, his CV and personal antecedents will make him a preferred candidate for an elective position in Nigeria. However, it's a different ball game for a state like Rivers, where he is currently vying for the number one seat under the All Progressives Congress party. A state plagued by several issues, ranging from security to environmental. An insurmountable task if you ask me. But if there's anyone up for it, it has to be Tonye. Is he ready? "Yes, absolutely, he tells me. This time around, I am a lot more prepared. I am ready in three ways- mentally, physically and spiritually."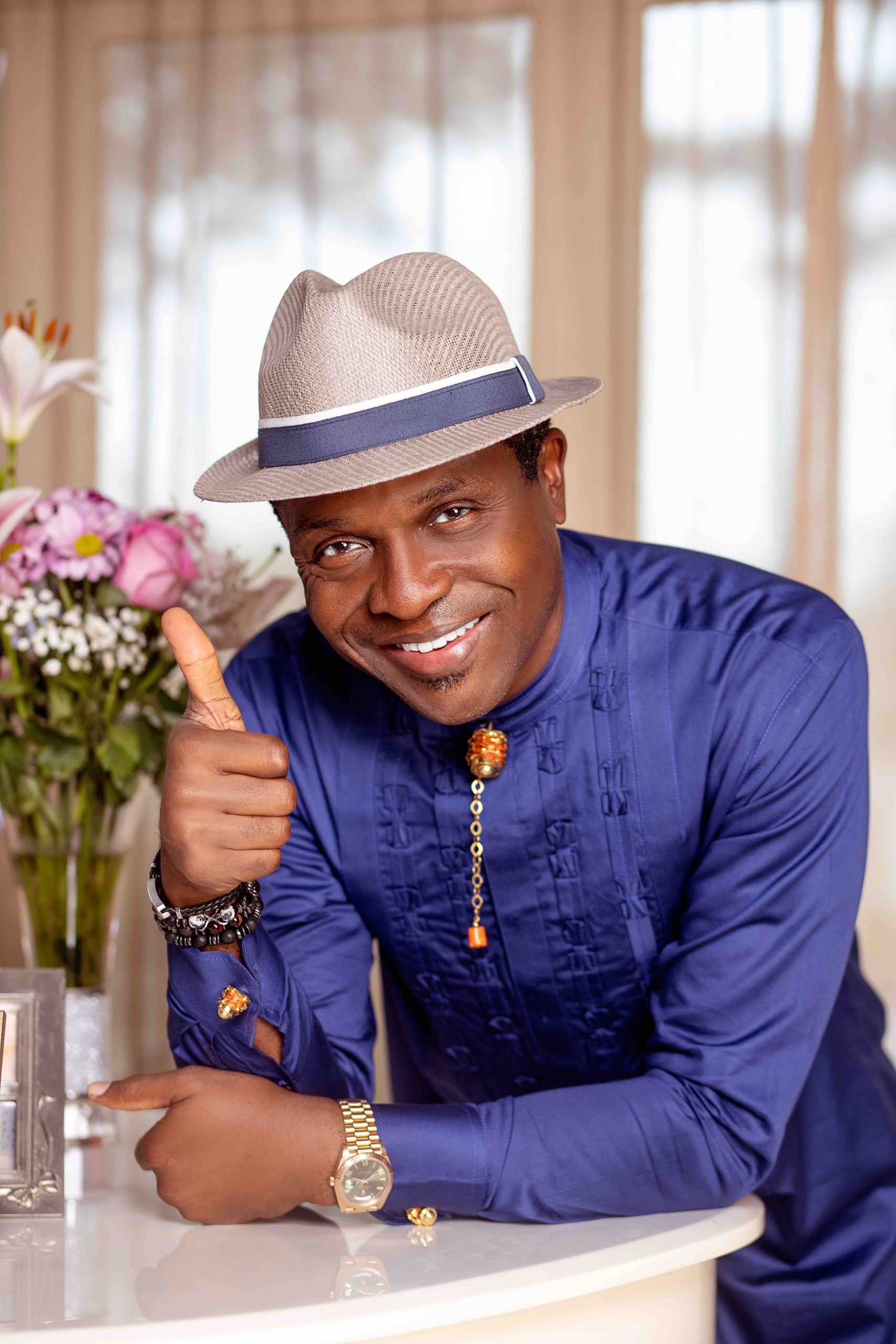 Interview – Konye Chelsea Nwabogor
Photography – @oluwatobbie
You transitioned from business to politics around 2018 and ran for office in 2019. What was the experience like for you?
Not very easy. Even though I had mentally been prepared for a while. Knowing that at some point, I would have to go into politics. I thought first that I could influence politics from the outside. You know, use business to influence politics. When it became apparent that I needed to go inside politics to influence the outcome of politics, then it became a tough decision. I ended up with a sudden deadline because the election timetable was fast approaching, and though it had been almost a year, the party had asked me to join, to run. The deadline was sudden. I had to drop everything and jump in, and I jumped in.
So weren't you a bit discouraged with the initial setback?
Not at all. As part of my learning or consultation process, I met with some old established politicians. My father and his friends gave me some advice which became anchors for my trip in politics, and one of them was that you never lose. Every experience is a part of the journey. If you go with the mindset that you've lost, then you will fail, but if you go with the mentality that with each occasion, you've learnt something to do better the next time, then that's good.
Was there disappointment? My only disappointment was that I didn't get the opportunity to contest because the court took us out. But I have watched and participated in the election even though I wasn't running and seeing the outcome of that election; if we were on the ballot, we would have won.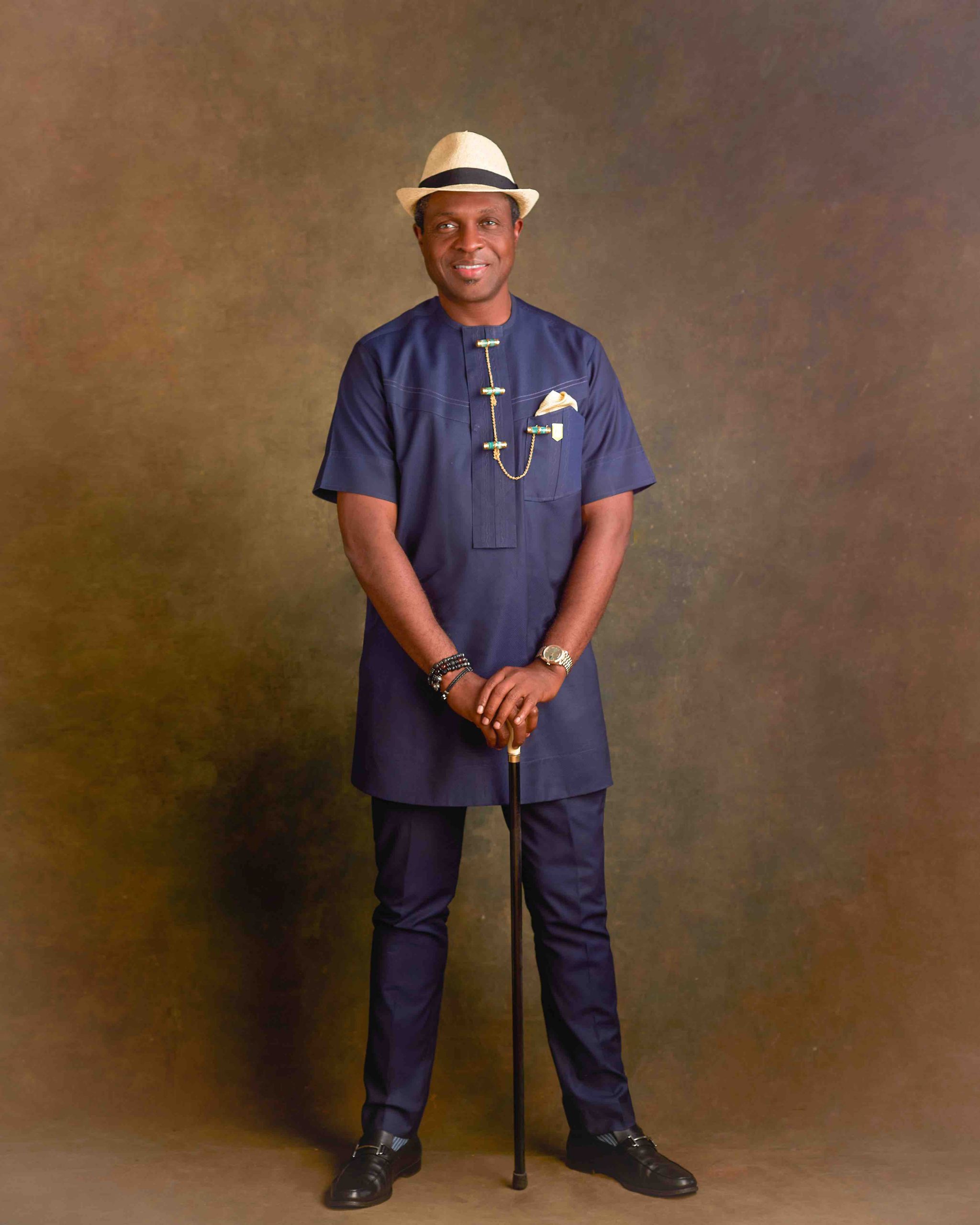 Let's go back a bit. Why did you decide to go into politics in the first place?
There was an experience when my father ran for President in 1992 thereabout. We then decided to take destiny into our hands and go into business because we felt that it was a lot more structured and you could determine the outcome of your life, while politics was a bit unorthodox. I did not realise and come to full terms with the fact that politics affects everything you do. So the more we were in business, we saw that it was affecting us in a way that was a challenge. And that's how it started. My involvement in politics was to see whether we could improve what Nigerians had. Whenever we travel, you'll get comments like, "when we meet Nigerians, you're intelligent, you're very good at what you do". You know they have all of these positive things to say about you as a Nigerian, and then the next question is, what's happening to your country? Why can you not translate all of this energy Nigerians have to solve the country's problem? And that was something that challenged me.
Is this why you refer to yourself as a transformational politician?
Yes, because we need to transform. When I entered politics, I called a couple of my young friends; I think I was in New York at the UN General Assembly. Upon getting there, I knew I couldn't use my Sahara business cards anymore because I was no longer in service. I needed to put together a business card or figure out how I would address myself, so I called a couple of young mentees and said, " Okay, I have to address myself as something, so what do I say? Now I am a politician, so I want to go out and say, politician. They said Never, No. I said, but you can't run away from it; I am now a politician. The word politician to many people connotes some very negative images. Once you say you're a politician, it's bad. I feel that politics is part and parcel of what we do. Politicians are practitioners of politics, and everybody is political one way or the other. Now, if that's what we are, how do we change that mindset of a politician being this negative, evil, corrupt being to something transformational?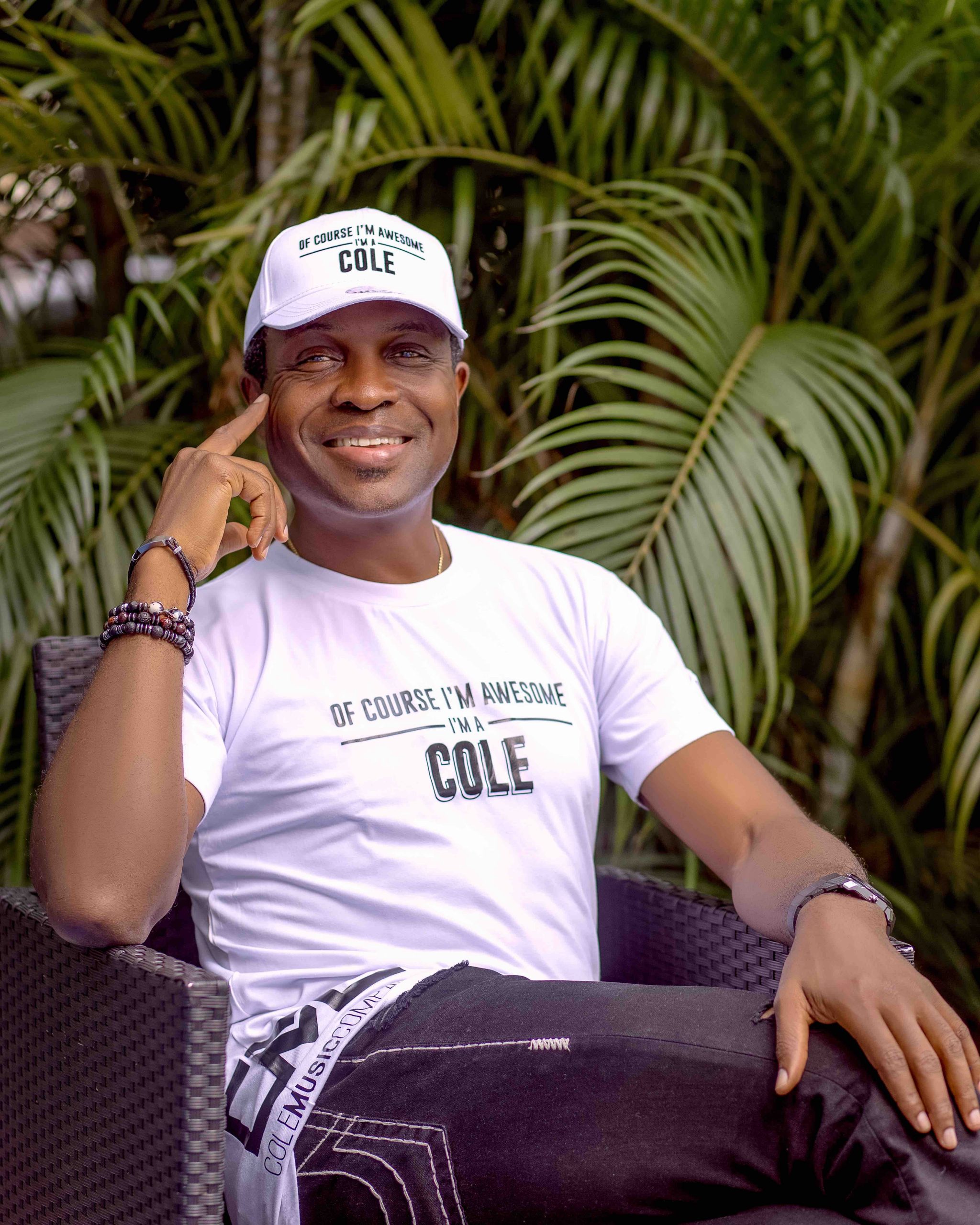 As one of the leading voices on the World Economic Forum's partnering against corruption, what would you say to people in Africa who say the fight against corruption is a lost battle, particularly in Nigeria?
When I was very active in PACI( Partnering Against Corruption Initiative), one of the things we came across was that the whole term, the fight against corruption, is already a losing battle. It's almost like a fight against drugs. You know anything that you're fighting against, and all of that was all in a mindset that you had already lost before you started. And so what we found out was that rather than fighting against corruption, design corruption out of a system. So, we started looking at how to effectively design corruption out of a system, and it's straightforward. It's not as difficult as you think. So what creates corruption? Hurdles and bottlenecks. You can then design a system whereby hurdles and bottlenecks don't exist, and corruption gradually disappears in that area. Take, for example, a toll gate which collects cash. Now you know that the mere fact that they have so much money they're collecting means there would be some form of corruption.
So what do you do with the design? Very simple, put cash-free toll gates. As soon as that is designed, it goes out of the system.
.
So will you say corruption is our biggest problem as a Nation?
It's a problem. We have many issues, corruption being one of them. But, it's not an impossible thing to tackle. It is not. It just depends on how you want to design it.
What are some of these problems that, if taken away, will make Nigeria a relatively better place?
Yeah. I think, first and foremost, there has to be a level of accountability. There's too much impunity. People get away with all sorts of things. So they know there's no consequence for anything you do, and at certain levels, you get to, you can get away with whatever you want.
So I think impunity and lack of respect for the rule of law is a major thing. If we can get the rule of law and accountability to work, then impunity will be reduced. How do you explain this?
It's very simple, the same Nigerian who will break every rule here will do that till he gets into that flight. The minute they sit on the plane, they begin to behave themselves. They land anywhere, even if it's in Togo and are well-behaved. Because they know there's a consequence for their action. Here, we believe we can get away with anything, which is a problem. There must be consequences for our actions.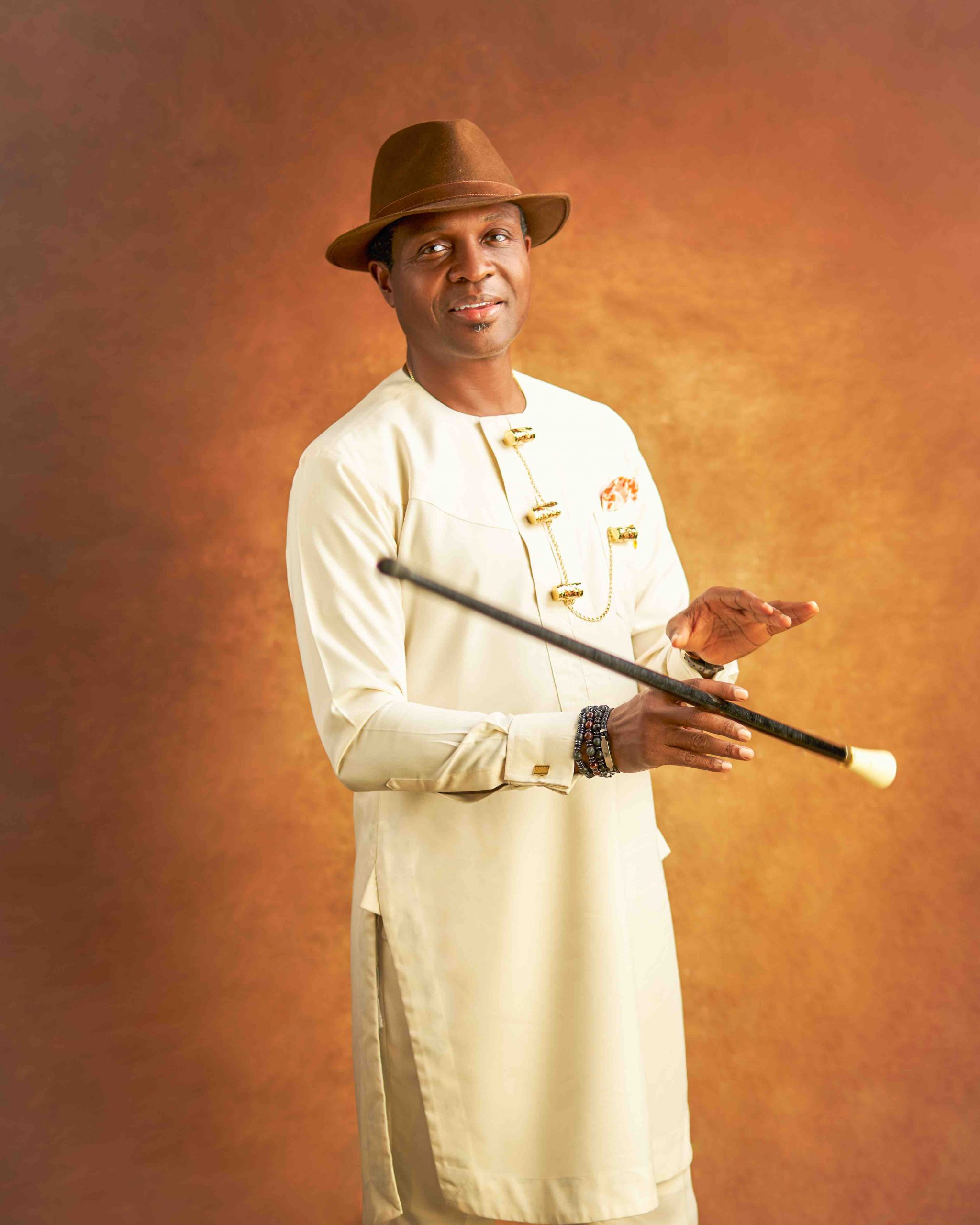 You're very interactive on Twitter with Nigerian youths. What significant things have you learnt from these interactions?
I think the youth wants to be three things. First, they want to be respected. I think they hate when you speak down on them and feel you know much more than they do. So respect is huge. It's something that they want.
Two, they want to be engaged. They want to play a part in the nation's development, and I believe they have a significant role.
I know they absolutely dislike impunity, but somehow they wish they were the ones able to get away with everything, but they dislike it. So with the Nigerian youth, respect, ability to get involved and appreciation for what they do. And yes, they do a lot.
Do you think that their voices will be heard in the upcoming election?
To an extent, I think so. I think the coming elections will not be business as usual. I think the electoral commission (INEC) improves elections with each cycle. So, if you go with the mindset that it is business as usual, you likely lose. That's from the political end. I know that votes are counting a lot more now, so it's bringing more awareness to the electoral process. I see that the Nigerian youth are a lot more interested in outcomes, but they have not yet fully understood or are involved fully in politics itself. Today, PVCs matter a lot to the Nigerian youth. Coming out to vote matters a lot. They believe that it will count, which is good, but they're not yet as involved in the process that brings out the candidates.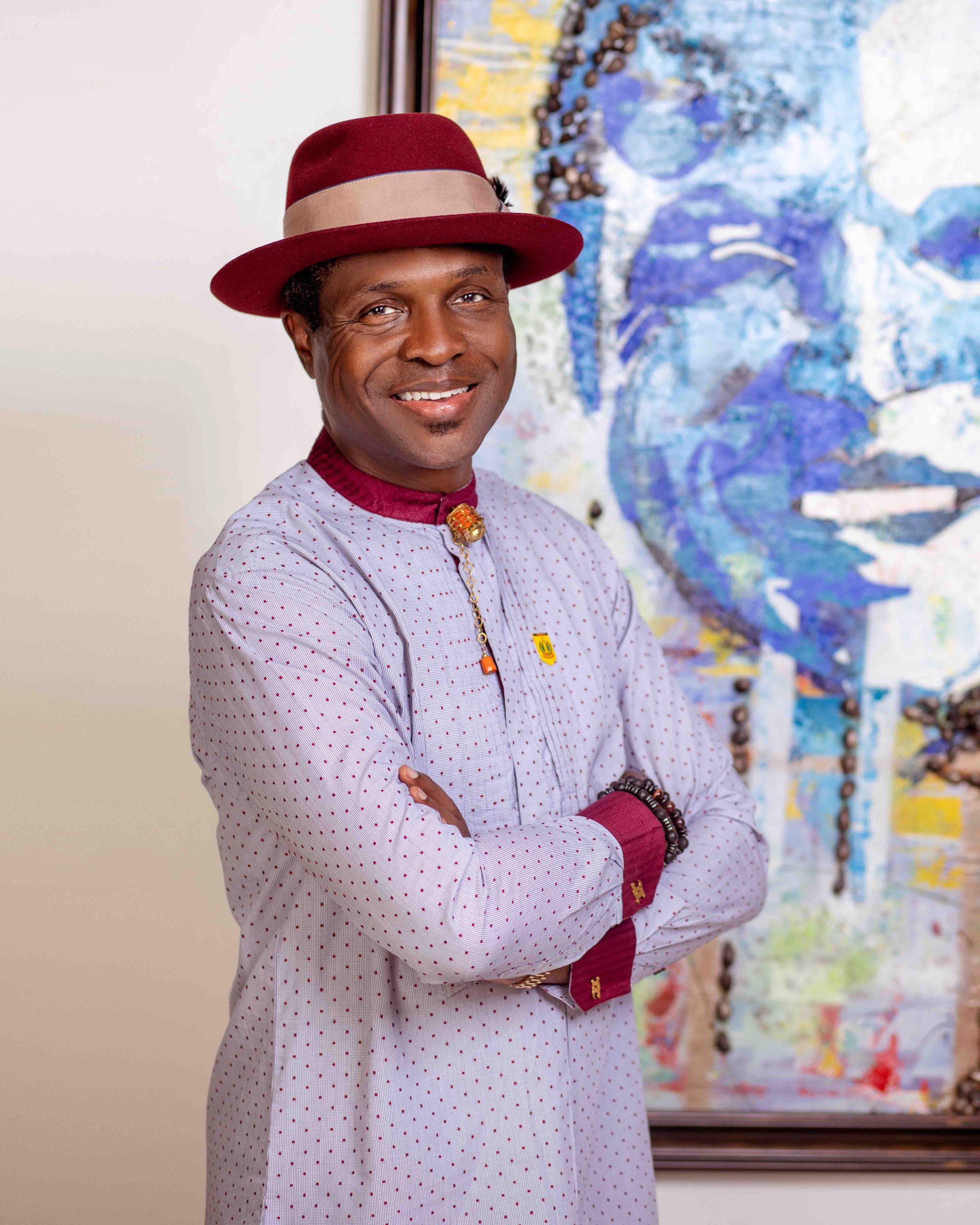 Against the opinion of you being an Elitist, how have you been able to strike a balance with the average Port Harcourt youth?
What can we say? So first and foremost, I had to define what Elite is within the Nigerian context because I think we miss what it is.
Rich kid? Okay, kind of. I can't change who I am or was born under, but that's not really what the Nigerian Elite is at the end of the day. The Nigerian Elite, to a large extent, is those who influence anything that concerns you and me. Hence, every politician with a position today is an elite. Every one of them, it does not matter where they came from. Whether they came from no shoes to the gutter or didn't go to school, the minute you become a counsellor, you enter into the Elite circle.
What are your hopes for the upcoming election, first as a politician and secondly as a Nigerian?
As a politician, my hope essentially is that I win. Okay? And these are reasons why. The first reason is that we need to restore Rivers state's dignity. I've come across too many people who today almost want to hide when they say oh, you're from Rivers state, because of what the political phase of Rivers state represents today. That's on the one hand. Secondly, I've seen too much politics. Rivers state is a wealthy state with impoverished people. It's incredible. There's way too much poverty to justify the wealth the state should have. We need to address that.
You see, when you have a government that thinks about the people and thinks about the dignity of the people, there are certain things that you do. Just because you know that if a man or woman wakes up in the morning and can have some basic dignity, they're more inspired to go out and do something for themselves rather than start the day already in shame.
About my hopes in the election, for Rivers state, in particular, I hope that the polls should hold peacefully; why? In 2015, the election was extremely violent. It gave the impression that we're an extremely violent people, not a good destination for business. Once you enter the airport then, as soon as we land at Port Harcourt airport, we are welcomed by an array of military vehicles with submachine guns on the roof. These were security escorts for viewers and investors. It did not give the impression that it was a friendly place to invest and all of that. What do you think you're doing if you're an investor and go into that situation? You'll hold your money and go back. This means businesses left. That was in 2015. By 2019, when I came here and I was running then, one of my targets was that this election should not be violent. So as a campaign, I chose very deliberately while still campaigning that I wasn't going to antagonise violence or create any scenario that would cause party against party conflict where you attack one opposition party as against another, which was the norm.
So, my hope for Rivers state is that we can have a peaceful and respectful election and that the people's choice comes out. We need to give people the belief that they can exercise their rights or choice without being harassed, crushed, intimidated, and all sorts of things that occur today. The electoral act should help a bit in that if we go by what we saw in Osun, if we go by what we saw in Ekiti and Anambra, then elections matter a bit.
For Nigeria, I think people were a bit disillusioned after the high of 2015. There was a very big high in 2015 when people hoped something different would happen. There's a bit of disillusion, so my prayer for Nigeria is that the election will rekindle hope. It's not so much in which of the candidates, but I think the process is important, and if the process is clear, transparent and reflects a choice of the people, then there's hope that tomorrow will be better and with that hope, a lot more interest in politics and the outcome. That's my hope.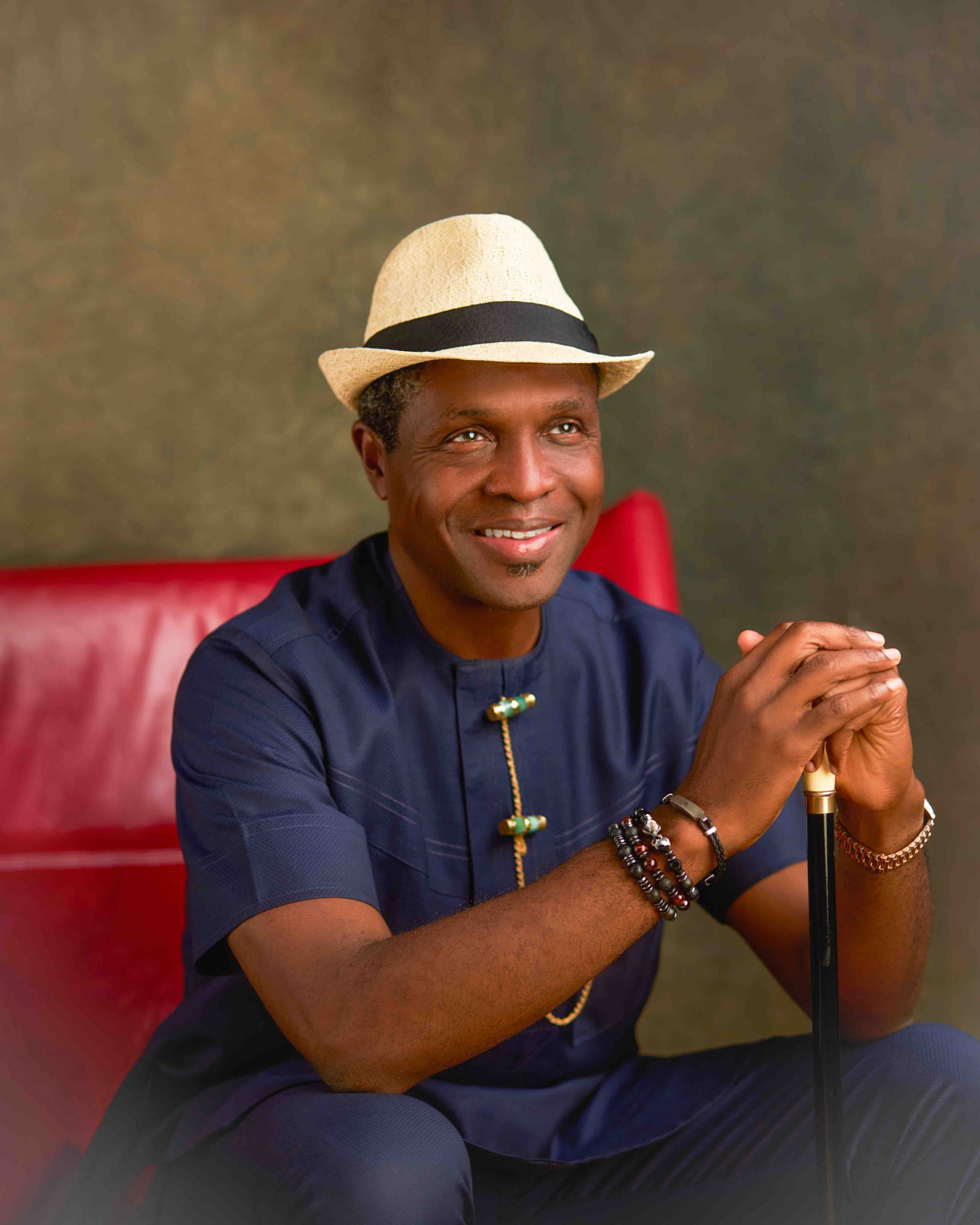 How confident are you about winning?
Very confident! I'll give you two reasons. The first reason is what I saw in 2019. When I was going in, there were things I was told would lead into the elections. Are you mad? That place is crazy; they would kill you. Please don't do it. The second thing is that you're unknown. No one knows you in Rivers state, and you've grown up in Lagos. They wouldn't vote for you.
I said okay, and the third thing they said was that I was running against Wike then, that he is a grassroots politician. They are grounded everywhere in Rivers state. It's a grassroots appeal. I said okay. All my life, I've loved the impossible. If you tell me it's impossible, then you just made my day because the minute you say it's impossible, that is precisely what I want to prove that there's nothing impossible with God. But you'll get anything you put your mind to, as long as it's the will of God.
So I said okay. Those are the three things. So first, let's deal with the violent place and all of that. I said with anything in life; you die once. Okay, and the day of your calling is the day of your calling. You can't do anything about it. So what are you afraid of? Death is not something I am scared of. I settled with my family on the issue of death. It's crazy. I called my children and my wife, and I settled with them, and that was it.
Talking about family, we've heard you say so many times that you're first a husband and a father, but you know many changes come with an elected position. How do you intend to work the balance?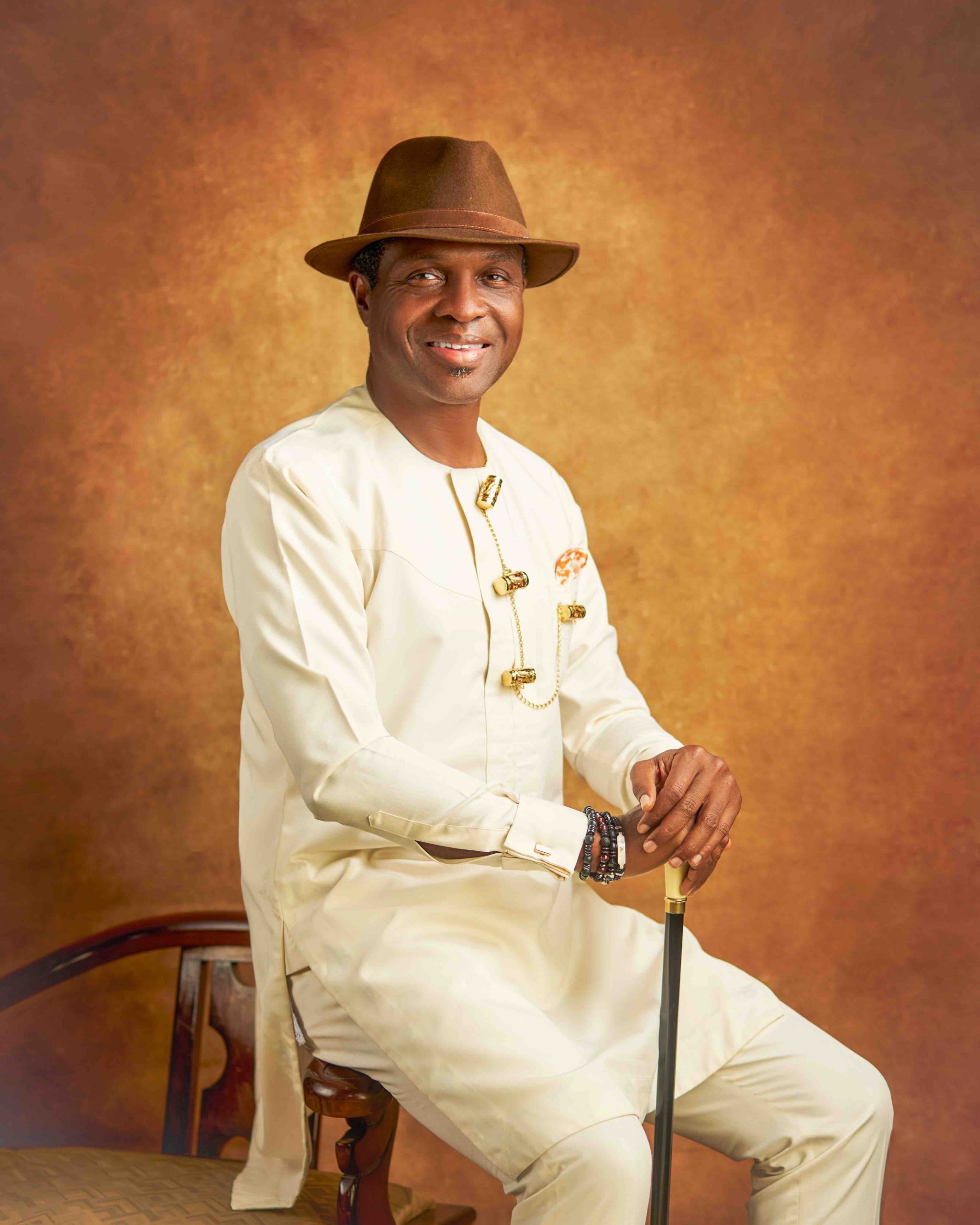 Okay. My eldest daughter is 25 and doing exceptionally well; she just got engaged, and my son is 28. I am very grateful to God that I have older children now, so apart from my last, who is pretty independent, she's 21 and already an adult in every way. Everyone is in a good place. So I think for the family, this is the right time for me to get into that. Because like I said to you earlier, we have already had that discussion about getting into politics and what it means both in terms of the risk to it and the time it takes and consumes.
So what would you say to anyone like you coming in from the private sector into politics?
It's a learning experience. Come with a learning mindset, and don't come believing that you have all the answers. That has always helped me because I never thought I had all the answers.
I've always believed that anywhere you go, some people know more, and there is more to experience. Learn more about. It's not an education thing. It's not whether they speak the best English or can't speak English at all. It doesn't matter.
There's something to learn from everyone. So if you're coming in, be humble, and if you're not, you'll be humbled.
You want to make a difference. You want to give yourself. But the mere fact that you're coming to serve does not mean that people would accept that your intention is genuine.
They'll abuse your intention, misunderstand you, and fight you even though you want to do your best, but don't let that sway you. Know who you are. Just be grounded spiritually in your why. Why am I in this? Once you understand that, forge ahead. Just keep forging.