FROM HOSPITALITY TO POLITICS
Valentine Chineto Ozigbo is a business leader and entrepreneur with over twenty-five years experience in corporate transformation, power, hospitality, energy and banking. He is a multiple award-winning CEO and the immediate past President and Group CEO of Transnational Corporation of Nigeria (Transcorp) one of Africa's largest conglomerates that includes Transcorp Power, Transcorp Hotels and Transcorp OPL281. He recently retired President and Group CEO to pursue his political ambitions and alongside his philanthropic work which he started many years ago. Mr Ozigbo recently turned 50 and had the chance to speak with FUNKE BABS-KUFEJI about his career path thus far and his new foray into politics and public service.
You have had a storied career working in power, hospitality, energy and banking (commercial, retail, investment and international banking), tell us about your journey in the private sector?
I began my professional career in the private sector and rose to what many consider the top of Corporate Nigeria when I became the President and CEO of Transnational Corporation of Nigeria Plc. My first real job was a holiday job, I had just passed out of my secondary school with distinctions and my principal engaged me as a Maths and Physics teacher at Christ the Redeemer College in Anambra State, a job I held till I left to attend the University of Nigeria.
My second job was after I graduated from the university, my National Youth Service job was at NAL Merchant Bank. Interestingly, my university lecturer, Dr. Jona Ezikpe, got me the job as a reward for scoring the highest in his course, Financial Management.
After my service year, I got a job in Diamond Bank and wass posted to their Warri Branch. At Diamond Bank, I won Best Staff in Warri within the same year I was posted in 1995, and coincidentally Warri Branch was voted the best in Nigeria that year. From Diamond, I was headhunted to work at Continental Trust Bank as the pioneer Branch Business Manager in Warri. I also worked in several other banks including United Bank for Africa and Bank PHB (now Keystone Bank) where I was the Divisional Head of Global Banking.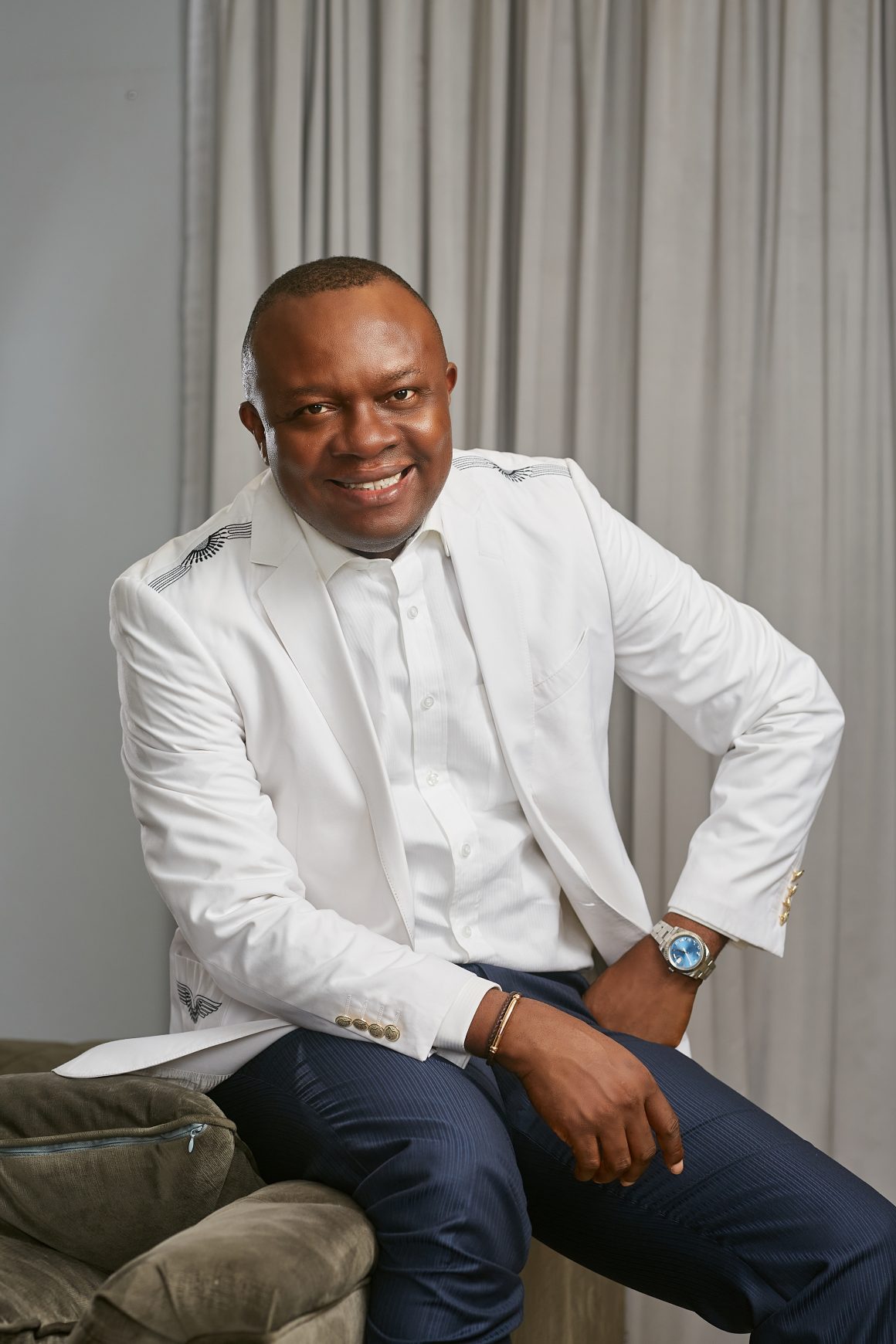 In 2011, I left banking and moved to the hospitality industry as the Managing Director/CEO of TranscorpHotels, a position I occupied for seven years before moving on to become the President/CEO of the Transcorp Group with investments in Hospitality, Power and Oil & Gas. It has been an incredible 26 years of growth, learning, believing, striving for excellence, and of course, the grace of God.
Going back to your time as Managing Director/CEO of Transcorp Hotels Plc, you led a $100 million project that saw Transcorp Hilton Abuja undergo a globally celebrated transformation and upgrade. You also won the Seven Star Luxury hospitality CEO and Personality of the Year in 2016 and 2019 respectively, what motivates you in your workspace?
The simple answer is driving the right vision with an excellent team while employing efficient execution.
When I took the helm of Transcorp Hilton, the upgrade was an imperative given that the hotel had been in existence for 30 years and was yet to witness a major upgrade such as we envisioned and executed. And it wasn't just about the transformation of the infrastructure, we actually started off dealing with people issues and infusing the right culture of continuous improvement (KAIZEN). Then with an exceptionally great team and vendors, we set out with redesigning the interior and all other aspects. The scope covered the engineering aspects, the interiors and exteriors, and executed this over a period of three years, while ensuring minimal interruptions to guests.
We were faced with quite a number of challenges especially given the very harsh economic realities we faced, but we were able to overcome these, because we had absolute support of our Board members, especially our Group Chairman, Tony O. Elumelu.
Of all the paths you have travelled in your career, which will you say has been the most fulfilling so far?
I have thoroughly enjoyed all my career paths, but by far the most impactful was as CEO of Transcorp Hotels. This is so, because I had the greatest privilege of managing and overcoming difficult challenges, balancing conflicts especially with governments and National Assembly.
When I took over in 2011, I realized Transcorp Hotels hadn't undergone any major audit since Transcorp took over in 2005. With the leadership provided by my boss and my being a chartered accountant with strong corporate governance ethos, we set out to strengthen governance, improve our internal controls and achieve 100% compliance rating with tax and regulatory expectations. Not only did we achieve these, the company also became the first major corporation to receive a commendation letter from Federal Internal Revenue Service.
We went on to achieve other corporate milestones including taking the company through a successful Initial Public Offering (IPO), the corporate bond program listed on two Exchanges, and many more.
Our transformation has now been widely celebrated. All these were achieved while managing over 1,200 staff with strongly unionized interest. At Transcorp Hilton, I had the privilege of meeting the world and touching many lives positively, hosting hundreds of presidents and global leaders. I am indeed very grateful for all the landmark achievements that I can't even begin to list there.
You retired in March 2020 as the Group CEO of Transnational Corporation of Nigeria Plc to follow a new path. Why did you decide to leave the certainty of the private sector for the uncertainty of politics; and philanthropy?
I resigned from my role as the President and Group CEO of Transcorp to dedicate my time and resources to public service; however, I remain on the Board of Transcorp and its subsidiaries.
Why did I leave the private sector? In a nutshell, I was tired of watching from the sidelines while citizens suffered. I was tired of hearing of children dying from malaria just because their mother could not afford the basic medication. I was tired of hearing of a young woman dying at the hospital during childbirth just because she couldn't afford to pay for care. These are the people that pushed me to start up my foundation, Valentine Chineto Ozigbo Foundation. However, it wasn't enough.
"I knew fundamental changes were required if I wanted to make real change. So, I stepped up to effect the change I want to see in our country and Anambra State. So, I will be running for governorship of Anambra State under the platform of PDP in 2021 elections."
How do you intend to secure the ticket under this party, when a lot of equally qualified candidates are also gunning for the same ticket?
The question of leadership has to be met with a high level of clearheaded judgment, with competence, and with compassion to do what is right for the people you lead. I believe that I have these three qualities in abundance. Asides from my business turnaround experience, my passion makes me stand out. Anambra State made me, I was born there and lived through my formative years there. I understand the people and I have a passion to build the Anambra state I always dreamed of while growing up.
But what's more, I am in a unique position, by the grace of God, to play the role of a bridge-builder to unify the people of Anambra behind a higher vision of shared prosperity.
"I have been told that I represent freshness to our politics that has not been seen in my home state for a long time. Not only am I competent for the role, I also bring with me, a non-polarizing youthful energy to the field."
I intend to bring these qualities of mine – the ability to break down and solve complex problems, an uncommon business acumen, a solid track record of exceptional performance, digital and future-focused leadership – to the service of my people. I also feel that God has equipped me well for this role when he implanted in me sufficient dose of culture of continuous improvement and consistent hunger for excellence. My vision is an Anambra where everyone is empowered to prosper.
In terms of securing the tickets, we are already on our way to achieving this as analysts already consider us the top contender. I am using plural term because it is not my effort alone. God has been amazing as far as this project is concerned. We are engaging actively, party delegates and faithful at the grassroots, middle and top levels, and I am pleased that I am the only aspirant that has visited each of the 21 local governments twice. At the peak of the COVID menace, we led the charge in providing palliatives and other awareness and safety support to citizens. We are also actively engaging other critical stakeholders, from media to churches to traditional institutions etc. All these plus more, and many other planned initiatives will help to ensure we push the momentum to the next level. So, we are confident of our victory.
It has been said repeatedly that it is important for young professionals to go into politics, do you share this same sentiment?
I believe qualified youths with the drive and passion for change should aspire and actually be in politics. The world is evolving daily, and these youths bring an energized perspective to the table.
As an indigene of Anamabra state, do you think the current administration is doing a good job and if not, what do you think the state needs for it to develop and flourish?
There is no government that is entirely ineffectual so it would be dishonest for me to run down the present government. However, it should be noted that governance is a relay race and the positives recorded in Anambra State can be traced back to the effective leadership under His Excellency Peter Obi, the immediate past governor of Anambra State. His policies and prudent approach to governance laid a solid foundation for his successor, the current governor, to build on. So has Governor Obiano done well? The answer is that he had a good head start when he took over from Governor Peter Obi. That said, the current state of affairs in my state is worrisome. There is a widespread feeling that expectations for good governance and purposeful unifying leadership are not being met and I am confident to turn things around when given the opportunity.
We need capable leaders with actions, not just words. What is on your political manifesto that you think will help you secure the ticket at the primaries?
I intend to win the primary of the Peoples Democratic Party coming up next year and I will do this by unifying the party behind an agenda that serves Anambra State. I am engaging with leaders of the PDP at all levels and I have also built a strong grassroot movement behind my candidacy and in doing this, I have found that there is a yearning for something new among my people. People are tired of same old bitter politics of acrimony instead of politics of advancement. My candidacy offers them the opportunity to create a new path to prosperity and progress for all.
In terms of specifics, I will be unveiling my blueprint soon which will show basic and transformational initiatives we will embark on to ensure Anambra becomes the best case for what quality governance and people empowering projects should be.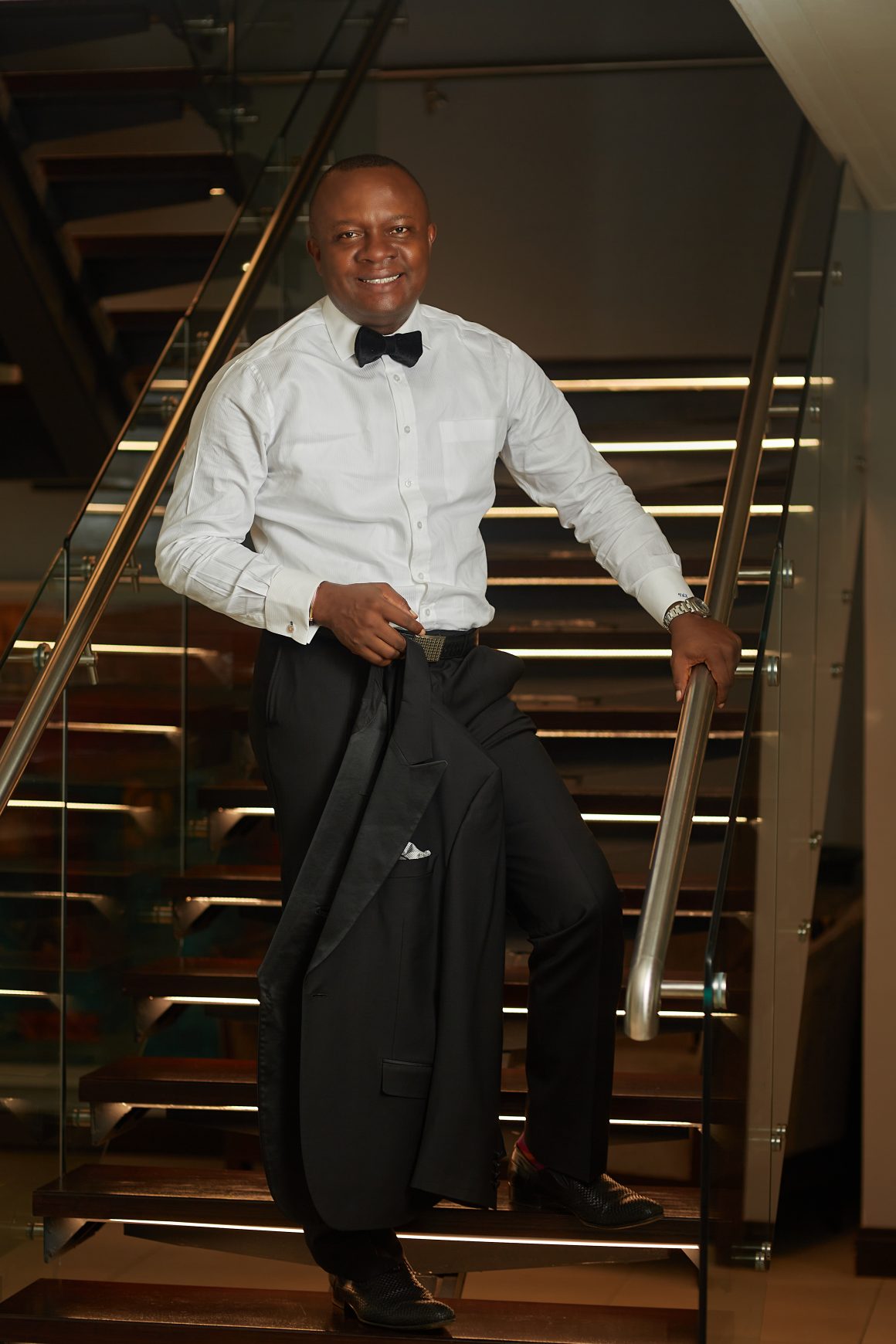 Most elections all over the world require heavy financial backing. How do you intend to raise funds?
You are correct. Electioneering, especially in Anambra State, is an expensive project. We will execute ours in the most prudent and efficient manner and have prepared for funding of the elections adequately at all levels. We have many credible people who are also volunteering on their own to support at a later stage of the process. Therefore, funding is not a challenge.
You are also the founder of Valentine Chineto Ozigbo (VCO) Foundation, a philanthropic endeavor that focuses on youth empowerment, capacity building and mentorship. What has the foundation been able to achieve thus far especially during this time of the COVID-19 global pandemic?
The coronavirus struck Nigeria at a time that we were ill-prepared to handle a pandemic of this magnitude. I count myself as someone who studies the future keenly. Once this virus became a global topic, I knew it would get to Nigeria. I also realized, that a lot of the information on corona virus on social media hinted that Africans were immune to the virus or that the "heat in Nigeria" would kill the virus were disinformation. I decided to take steps to intervene from a practical leadership standpoint. Early in April, my foundation, Valentine Chineto Ozigbo (VCO) Foundation activated a street awareness campaign in over 50 markets in Anambra. Our aim was to educate our people on the virus and how to protect themselves. We distributed 15,000 bottles of hand santizers and educational materials. We followed up with 10,000 facemasks. We did this before governments decided that face masks should be compulsory. We already had access to research revealed that wearing facemasks significantly reduces the spread of the virus. We called for the federal government to ban interstate travel to curtail the spread of the virus. Weeks later, the president banned interstate travel. We also distributed palliatives like rice to our people in the 21 local government areas. All together, we spent over N20 million on our direct programmes and allied programmes we supported. I also donated about N10 million to various other bodies in support of providing palliatives, including N5 million contributed to Anambra PDP's COVID Intervention fund. Our COVID-19 intervention programme is driven by our larger vision of making the world a better place for all.
How can young people access the N100million loan guarantee support you have made available and is this only available to the indigenes of Anambra state?
Our N100 million loan guarantee was one of our COVID-19 intervention programmes. When the Central Bank of Nigeria announced a N50 billion COVID-19 Intervention Loan for small businesses and households impacted by the coronavirus pandemic, we thought it necessary to step in with a programme to support our people in Anambra to be able to access the loan. Drawing from my experience in banking, I knew the biggest barrier to accessing financing by small businesses is lack of a collateral. So, I partnered with two financial institutions, Akalabo Microfinance Bank and VFD Microfinance Bank and put up a personal guarantee of N100 million to enable small businesses in Anambra who qualify for the CBN loan to access the funds. It has been a success though at some point, CBN removed the need for guarantees. We have a number of recipients testify about their collection of the funding. That is what we stand for, at VCO Foundation, our aim is to make the world better for all.
And apart from the loan guarantee support for indigenes of Anambra state, how do other young Nigerians benefit from your Foundation?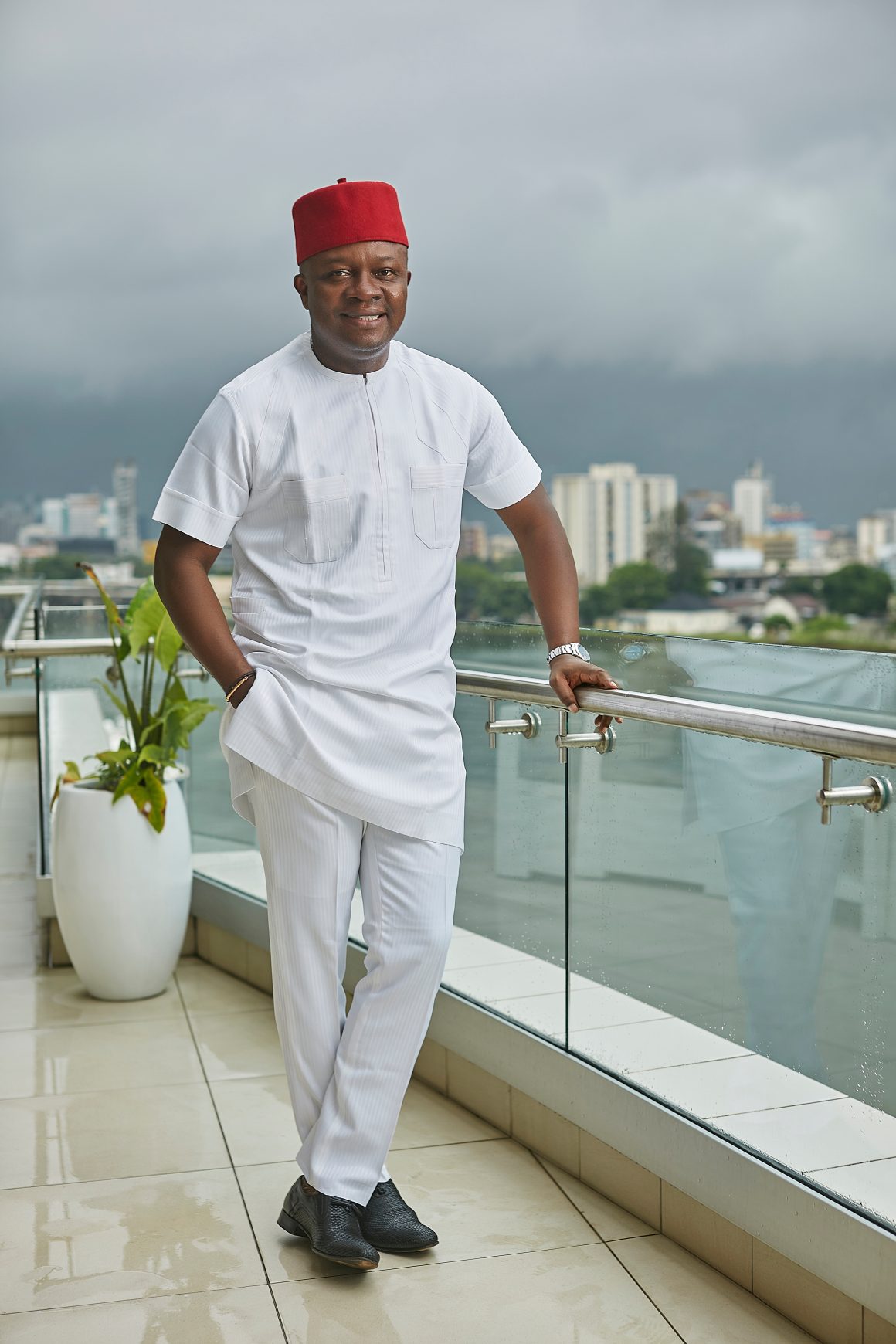 One of our core missions is to empower the youth and we have done this through various programmes that have directly uplifted the lives of over 20,000 youth in Anambra and beyond. We have an annual business plan competition through which we empower our winners with millions of naira in grants. We have leadership conferences targeted at building up managerial, personal development, and leadership in our youth. We have brought in experts from outside Nigeria to pass on the right information to our youth. We have also provided food for the disadvantaged, supported less privileged homes and empowered many women, especially widows.
We also partnered with Feet 'N' Tricks in developing freestyle football in Nigeria and Africa and this is also a youth-focused project. We also have a talent contest in which we provide platforms for the young ones to express the talent and get discovered. We have been holding it annually for the last 5 years. But this year, with the COVID lockdowns, instead of suspending the programme, we have taken it virtual and have named it Anambra Talent UNLOCKED. It is currently open for entries. Anambra Talent UNLOCKED overlaps with another core focus of ours, which is to develop culture as vehicle for nation building and renewal. During the COVID lockdowns, we introduced an Ogene Music Contest and an Mbem & Oja Melody Contest. We rewarded the winners with cash prizes and other rewards. Under cultural development, we also host an annual cultural carnival.
What makes our programmes special is that we offer continued support and mentorship. We don't just hold contests, declare winners and that's it. We go on to nurture the talents we discover, develop them, and offer new opportunities. For instance, the winner of our talent contest in drama in 2018, Michael Okpala, we got him a role in one of Nigeria's biggest blockbuster movies, 'Merry Men', which I also executively produced.
We also have a scholarship scheme to enable indigent but brilliant students to get a quality education. These are all programmes that have positively impacted the lives of thousands of youths across Anambra and the rest of Africa.
For more on this, we will like to invite the youngsters to continue to check our website www.vcofoundation.org or our social media handles, @VCOFoundation on Instagram, Twitter, and Facebook.
You are also the Chairman of Feet and Tricks Limited, the exclusive promoters of Freestyle Football in Africa in partnership with World Freestyle Football Association. What is freestyle football and what about the sport captivated you?
I first took interest in developing freestyle football when I saw a video of a freestyler performing the sport on social media. I researched further and found thatfreestyle football was a real sport with a global body. I made contact with the leaders at the World Freestyle Football Association (WFFA) and the next week I was on a plane to London to meet with Daniel Wood, the co-founder and head of partnerships, and his team. I found freestyle football fascinating and unlike football, its appeal cuts across gender lines. So, we started Feet 'N' Tricks with Kanu Nwankwo, Olisa Adibua, Dom Lawson, Godwin Nwanagu and Odyke Nzewi as directors. We first began with a national championship in 2017. The next year, we went continental with the African Freestyle Football Championship hosted in Lagos. The sport has a great appeal to me because it stands for what I believe in which is grassrootsdevelopment. Most of the talents in this sport are at the grassroots and we created a structured platform that spotlights their talent exposing them to fresh opportunities, and gives them renewed purpose.
Freestyle football isn't as popular as football, how has Feet 'N' Tricks International been able to promote freestyle football in Nigeria and what has the response been so far?
We have just concluded our 3rd African championship and our 4th Nigerian Freestyle Football Championship. With the help of God and support of our corporatesponsors like MTN, Eko Disco, and my foundation, VCO Foundation, and also, our media partners, PlusTVAfrica, HipTV, SuperSports, we have been able to make freestyle football the fastest growing type of football in Africa. It has been a wonderful experience. We will be launching a number of other initiatives to popularize the sport by deepening and expanding our activities at the grassroot.
With all the positions you have held and your current ambition to go fully into politics, how have you managed to balance and keep a healthy work and family life?
Knowing how to infuse and integrate various aspects of work with family and vice versa is critical in achieving sustained success. I try as much as possible to not lose sight of the key priorities of life. I have been able to effectively handle both aspects of my life through this realization and also by having the right support. My wife has always been that pillar of support for me and I can say she's the reason I have been able to build this wonderful life that we share.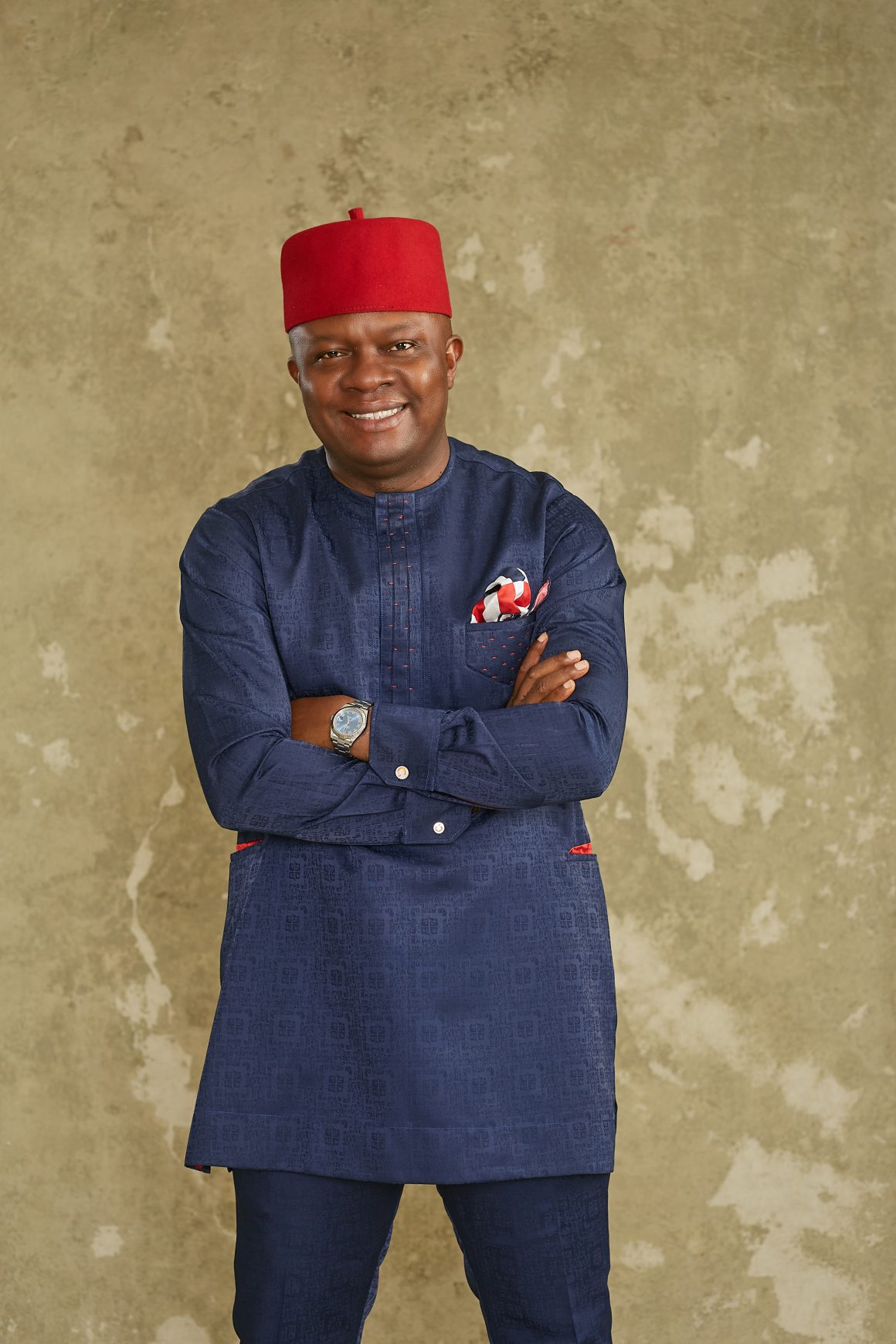 What is your philosophy of life?
I am a man in pursuit of excellence, who lives by a culture of continuous improvement. Through faith in God, diligence, hard work, and setting priorities right, success and happiness become commonplace.
Do you have any word of advice for the youth come 2023 when they have the voting power to change the narrative of Nigeria?
This is a good question. As I said in my message to Nigerian youth on International Youth Day,
never before have the threats and opportunities been greater for a generation of young people in this country. I believe that Nigeria has been held together by one of the most populous and promising youth populations, this is in spite of the huge upheavals we have experienced as a nation. Our youth have demonstrated resilience and creativity that is uncommon on the continent. They should be celebrated for not caving to the depravity of our times.
What we need now is for the youth to rise up and take up their rightful place in actualizing the of Nigeria by utilizing their voting rights and getting actively involved in developing our nation