The lifestyle industry in Africa has grown into a multi billion dollar industry and Lagos, Nigeria is in its forefront paving the way and setting standards so high that every other city follows. In the Nightlife scene where pretty much everything happens, from running down the stairs of one of the city's premium spots and bumping into international models, to making a stop at any spot hosted by the City's hottest promoters and taste makers, Media personality and PR strategist Efe Tommy and All-round creative, Sep Nimi Briggs have joined forces together and turned their passion into what has given party goers and fun seekers a new reason to party. It is the perfect scene for those seeking to party like they were in any other party destination in the world – The Funky Brunch. A lavish event that boast of the most premium guestlists from celebrities, influencers and high network individuals bonded by music, fashion, art and everything in between. Konye Chelsea Nwabogor spends 5 minutes with the duo to find out what sets them apart and on fire…
EFE TOMMY ADABAMU
You started Funky Brunch in 2018 and left an indelible trail in the lifestyle and party scene through 2019. In 2020, COVID happened, how was the brand able to pull through?

Prior to the pandemic, we catered to almost 3000 guests at the Funky Brunch. But when the pandemic hit the world, we launched a sister brand 2020 called "The Funky Brunch Privè" where we hosted about 500-750 guests in a venue that normally house 2000 to 2500 guests. This was in November. Our focus became our core customers, high network individuals and celebrities that have been with us from the onset. It has actually helped us build a stronger relationship with the brands we work with and even our customers. It's our first Funky Brunch Privè and we are looking forward to having another post COVID. 

Going forward, how do you see the pandemic affecting your industry?

Most bar/lounge owners have taken things into their own hands by creating fun moments at home rather than going out. From shaking up cocktails at home, ordering booze from an app, turning up Bluetooth speakers to listen to one of DJ Consequence's free downloadable playlists. But that can never fully replace hanging out in a crowded bar, chatting up a bartender and everything else that comes with a night out. Moving on, I just think we should all be sensitive about these times and follow all the safety measures . At least till this is over. One thing that's for sure is its being a huge blow for a million-dollar industry such as ours.


Let's take it back to the start, how did funky brunch start?

I have had an extensive experience socializing from my days as a TV presenter  to partying with interesting people including celebrities and HNIs creating experiences and just being that fun guy. Funky brunch basically started as a result of bringing together all the fun elements and spices experienced in different parties that we do not get to experience again into one. It's been a reoccurring conversation between my partner and I and we wanted to do something different. We wanted to see the right people, enjoy the music, games and more. After one night of creative reasoning with my partner Nimi Briggs, the name popped up, the next day, we met with Moet Hennessy whom have supported us for the longest and boom we had our first event which was overwhelmingly successful. From then on, we never looked back. 

I remember you used to host some of the biggest weeknights at some of Lagos premium night clubs.

Yes that's where I started hosting gigs. It kicked off with High Fashion Wednesdays at Kabaal in Ikoyi for about 6 months and then moved to Buzz Barr to host Grown & Sexy Wednesdays and VIP ROOM on Sunday nights. For Wednesday nights, we developed a new concept of bringing back the joys and fun of  80s & 90s hip hop. While on Sundays(a pre-existing night) it was pure high energy. We knew exactly what we wanted for both nights. The door was one of the hardest thing to get by. And even if you made it past it, securing a table was another issue because at our nights, tables came at very high premium. But once you got in, table secured, it was a different world, For us, it's about the party first, the fun, the people – our clients are like eggs to us, and the atmosphere. We wanted to show people what it meant to have a good time . When people are having a good time, that's when they spend money. Every night was a hit back to back.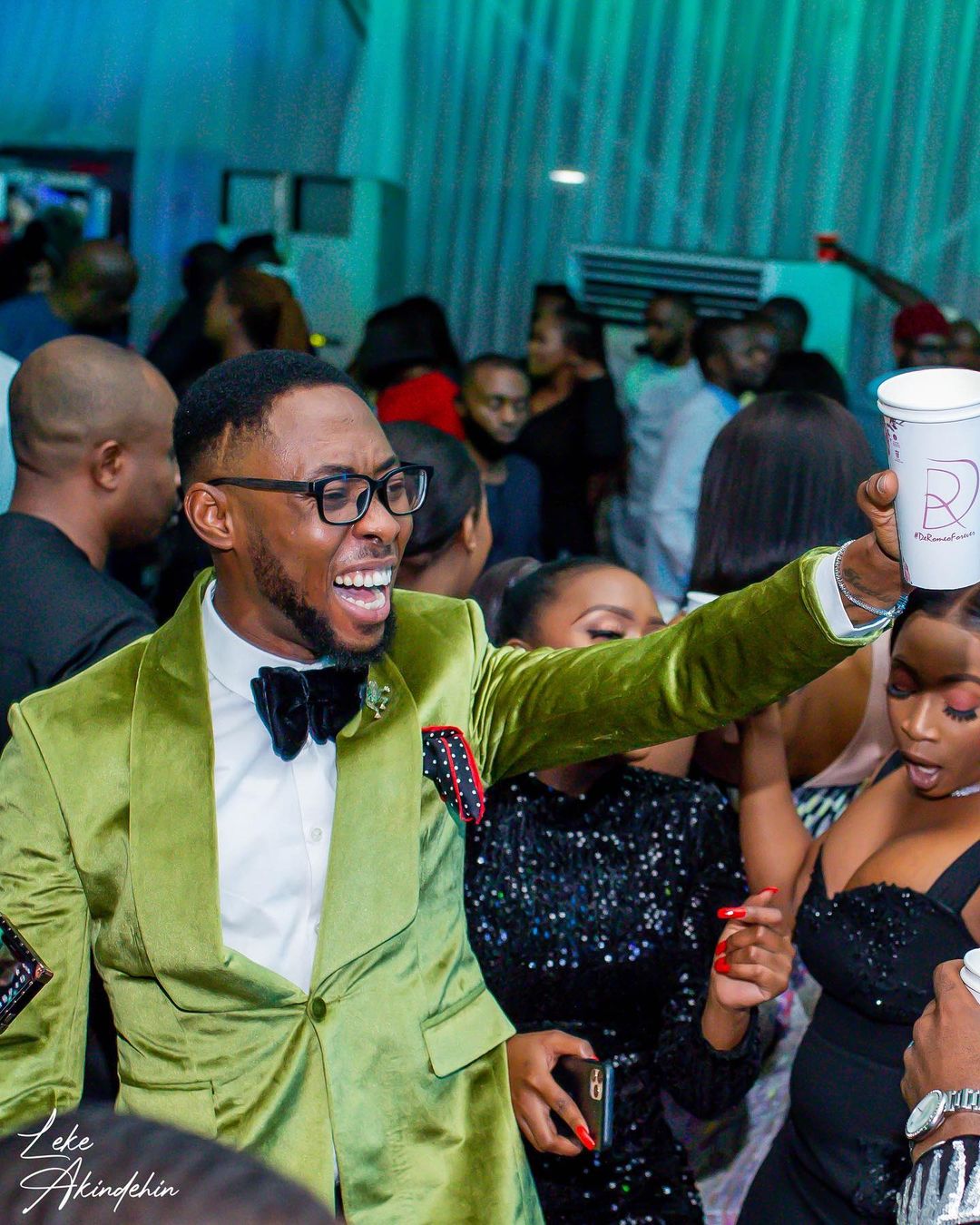 Did you ever think it would be such a huge success, tell me about the very first Funky Brunch?

I had my reservations but was highly convinced it was going to be success because of the excitement we got once our first campaign material went live. It was fresh, it was new and it was different. People love new and fresh things. We focused on music delivery, fashion, art and people. All of these work hand in hand to create a beautiful and memorable atmosphere for a good social gathering. Although , one of our most challenging it was the perfect spring box to launch the brand- Funky Brunch. Challenging because we didn't know how it will turn out, if our guests were going to turn up and basically if the energy was going to be right just how we envisaged. But thankfully today, the Funky Brunch plays host to some of the biggest names in Lifestyle and Entertainment. 

Funky Brunch is typically filled with some of the biggest names in entertainment. How are you able to pull this crowd?

Networking has been one of my strongest points. And over the years, I have built really great relationships and consolidated on so many. So having to invite guests to our events is like inviting our friends who already know that the fun and enjoyment is 100%. And these are friendships that I hold dear to my heart. They're not built on me playing them or us using one another. They're just like any other person as most of the celebrities that have become synonymous with our venues are my good friends. Also hosting some of the week's biggest nights has allowed us to meet and become friends with some amazing people. We don't sell them out, We don't gossip. If they get caught out, it's not because of something that came out of our mouth or happened at our events.


What's the secret to hosting a good party?

There are so many facets to hosting a really dope party. And just having a good DJ, venue, drinks and food are not good enough. In the future, we plan on having classes to educate what we know about hosting that dope party. 


Any plans to take Funky Brunch global? 

Yes, there are no limits to my vision. I want to give guests a 360-degree Tommy Briggs Lifestyle experience in Lagos and beyond. Nothing beats the satisfaction we get from our friends (clients but we love to call them friends) after every experience we create. From our birthday soirées, The Funky Brunch, brand launches and just even any thing we do. 


What would you say is your unique selling point?

While trying to sound a bit modest, I would say  my powerful oratory skills stands out. And when it comes to networking, I'm your guy!  

If this wasn't your life, what would the option have looked like?

I actually do have another life. Asides, nightlife and The Funky Brunch, I run a boutique PR firm called BespokePR which helps to launch new brands into the very competitive Nigerian space with a focus on awareness and creating a great relationship with the public's and stakeholders. I do this easily with relatable and mind-blowing ideas that will shake any brand's eco-system and position them as key players in their industry. Also during the first quarter of COVID-19 lockdown, we launched a real estate firm called Infinite Realtors where we sell the finest houses in  choice locations with great finishing and attention to details. Here in Lagos of course. Overtime I have come to realise that living well is a key part luxury.
What do you have to say to anybody venturing into the lifestyle industry ?

It's simple! Your network is your net-worth.
NIMI BRIGGS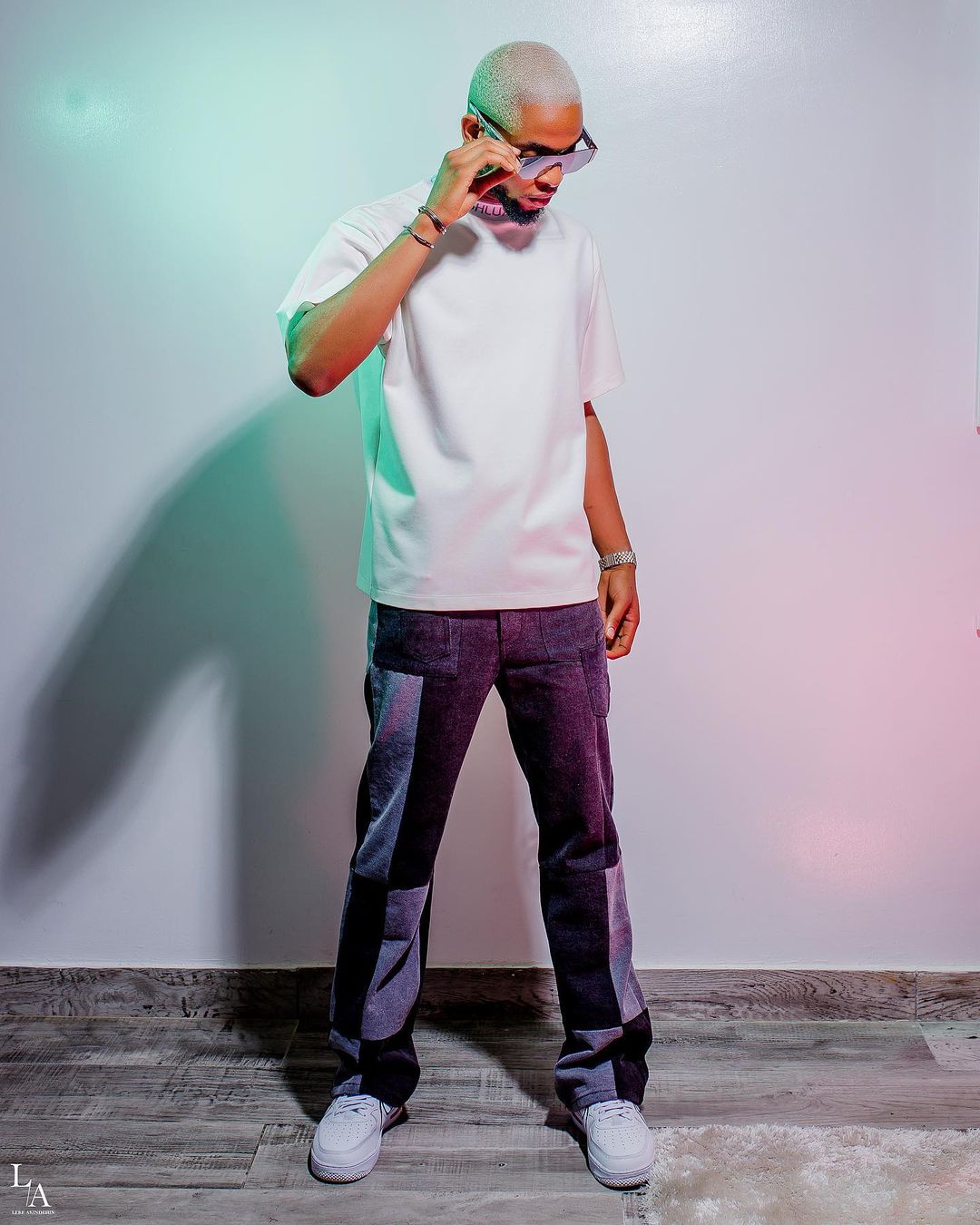 As a founding partner of Tommy Briggs Lifestyle, what do you bring to the table?

As a creative the input to actualize any idea or project is limitless, from conceptualizing to planning and execution. That's my role right there. And not just for Funky Brunch alone. Tommy Briggs Lifestyle is a total lifestyle package which requires complete attention. Its safe to say Tommy Briggs Lifestyle is my Lifestyle.


What are some of the challenges encountered with the success that came with the Funky Brunch?

There were so many challenges. We had issues ranging from finances to, trustworthy and competent staff. There was also the issue of managing an increasing number of customers etc. We took every challenge we faced as a lesson and it only helped us get better.


When did you decide to work in nightlife and did you always want this career?


I started working in nightlife in 2018. It started with High Fashion Wednesday to Vip room and Grown and Sexy. Nightlife has always been a part of my life. As a matter of fact, i met my partner Efe Tommy in a nightclub over a decade ago. True it was not my first choice of career while growing up but it's something that I've always been passionate about so when the time came it was an easy sail.

What are the highs and the lows of working in nightlife.

This industry can be very stressful and at times cut throat, but that is why you have to surround yourself with good people and hard workers who share your vision. Our team has passion, and we all work hard together. When it comes to hospitality, there is no time off, but when you love what you do, it doesn't always feel like work.


You're fast becoming a lifestyle influencer synonymous with black. What informs your love for fashion and the good life?


Black to me is the strongest color if I'm allowed to say so. It's the last stop. There is no color after it. Like they say, You can never go wrong in black. Fashion is fun and experimental. I draw inspiration from almost anything. Fashion is the goodlife. Who doesn't love the goodlife?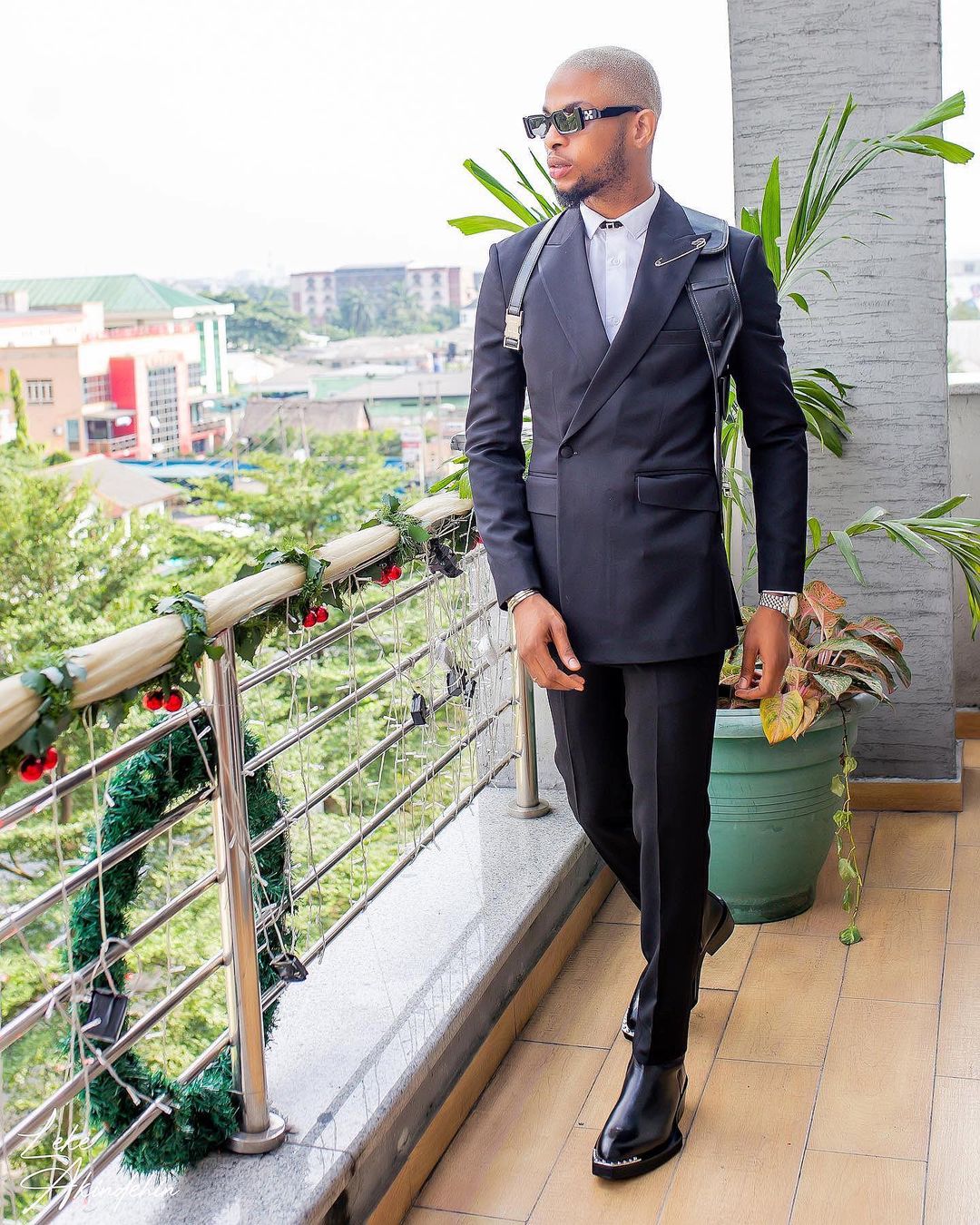 So what's next for Tommy Briggs lifestyle?  

A whole lot more is coming. We have so many beautiful experiences on the way. Due to the pandemic, everything is on hold. But that isn't slowing us down, we are cooking and would be ready to serve when the world is safe. 


How have you guys been able to manage a beautiful friendship and a solid partnership?

It's all through God's grace and guidance. When you meet someone that is going the same direction as you. You join forces and move faster. We have set goals and won't let anything stop us from achieving them.