Blue, green, red, white and a raft of African print, Nigeria's two largest parties, the APC and the PDP, have blanketed the entire nation with campaign livery of every cut and fit. Ankara fabrics, plastered with the faces of presidential and down-ballot candidates, cover stadiums and town squares. And while some of the drapery will surely find their way to Eagle Square on inauguration day, most will end up in the garbage heap of history. And the candidates attempting to reflect the customs of our geopolitical zones, dress up to please the people, playing politics while fortuitously showing respect to Nigeria's cultural diversity. Some of them have gone beyond the traditional branding of their parties to add a bit of zing to their personal label – the ubiquitous red cap of the kwankwasiyya in Kano, the lemniscate (or "S") sign, synonymous with the Jagaban, and Peter Obi's simple shirt and trousers, ostensibly reflecting humility or the fact that "dem no dey give shi shi." Whether all the theatrics will make a difference remains to be seen, but it gives the already invigorated electorate something more to look forward to on the campaign trail.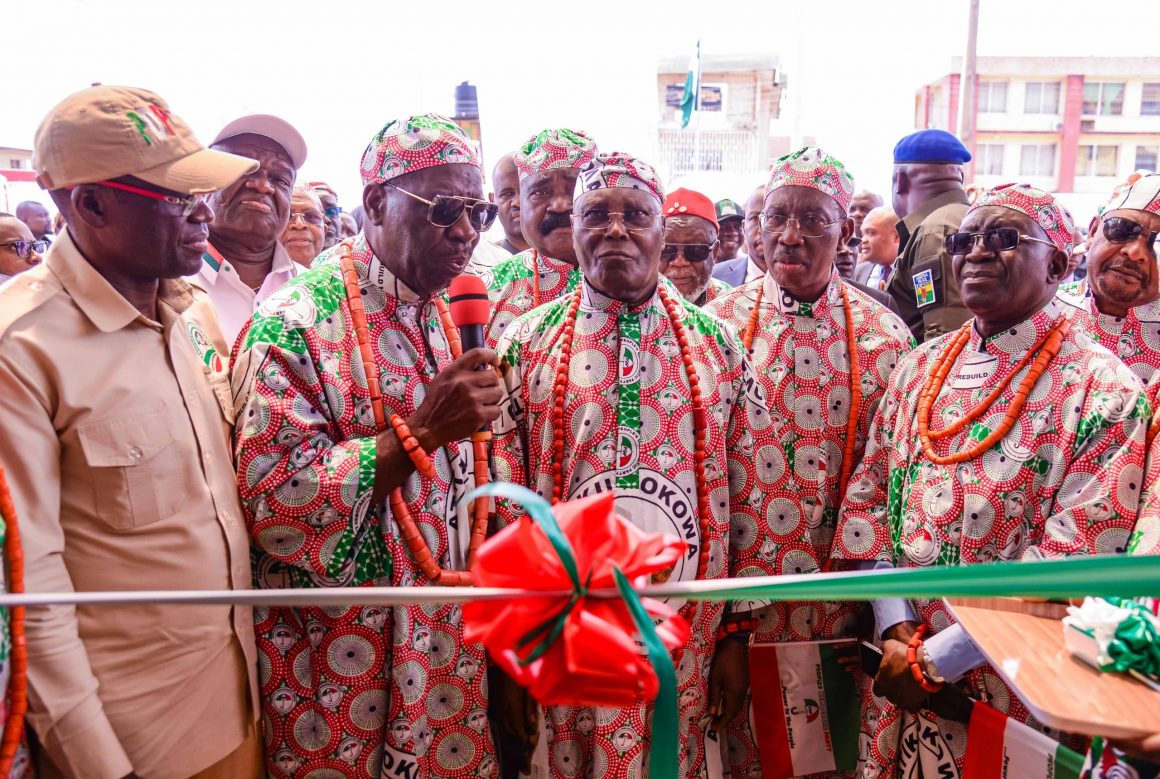 Campaign jingles are also a part of the fun. Chants of "kererenke, Obi!" have filled the air from Owerri to Lagos. In Kano, Kebbi and Katsina, the melodious Hausa "Asiwaju" refrain is pumped through giant speakers in all arenas, while Atiku Abubakar's campaign has churned out radio jingles in all languages. While not quite holding the dizzying dominance of "MKO is our man o," they do help in adding to the electioneering experience of young voters, especially those voting for the first time. State campaigns also do a good job of appealing to local populations. Who can forget, "ambo ooo!" of former Governor Akinwunmi Ambode's 2015 campaign or Bukola Sakari's "oyato jo!" jingle during his reelection crusade in 2007?
This election has the potential to be both contentious and divisive; the fiery fervency of political operatives from all parties is palpable, sometimes to the point of fanaticism. But for the most part, this zeal speaks more to the passion and patriotism of Nigerians than anything else. At the end of the day and regardless of the outcome, February 25th is nearly here, and with all things being equal, a new president will place his hand on the Bible or Koran and shall be sworn in on May 29th, marking exactly 24 years of uninterrupted democracy in Nigeria.