Rebuilding Lagos
Babajide Olusola Sanwo-Olu born (June 25, 1965) is the current Executive Governor of Lagos State. He became governor under the platform of the All Progressives Congress. He is a graduate of the University of Lagos, as well as the London Business School, Lagos Business School and the John F. Kennedy School of Government. Before his gubernatorial ambition, he was the managing Director/CEO of Lagos State Property Development Corporation (LSPDC). He was also a three-time Commissioner in Lagos State, having served in the Ministries of Economic Planning & Budget, Commerce & Industry and the Ministry of Establishments, Training & Pensions. 

To say Governor Sanwo Olu of Lagos State, has had more than his fair share of problems with his State recently is putting it mildly. After the Covid-19 pandemic which put insurmountable pressure on him, Sanwo Olu left no stone unturned in ensuring the welfare of his citizens was top priority. But the dust of the pandemic had not even settled before the #endsars movement followed and Lagos was the most badly hit with the carnage that followed in the aftermath of the #lekkishootings.  

This has left Sanwo Olu with no choice but to fervently seek proactive ways to mend fences and bridge the gap between the youths and the government. It has been an arduous journey no doubt but a path he has insisted on taking to right the wrongs and earn the trust of the citizens he has promised, and still promises, to serve to the best of his capability. 
In this exclusive interview, Sanwo Olu talks to Executive Editor of STYLE, RUTH OSIME, about his plans for a greater Lagos and much more.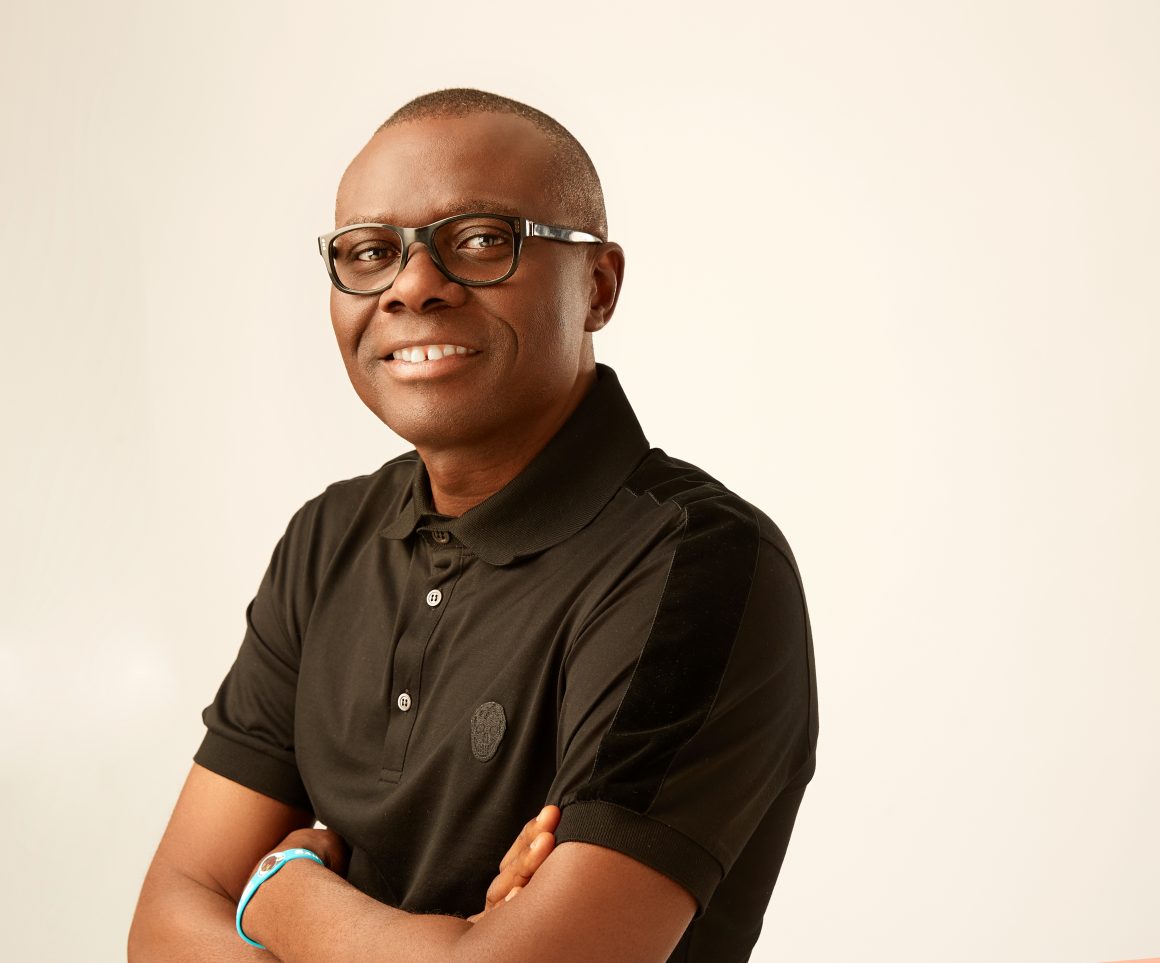 There has been some recent reaction from the youths on the reopening plan for the Lekki tollgate, as they strongly feel as a form of respect to the Lekki incident shootings, the tollgate should be left open. Worse still, we saw videos of this same inhuman treatment complaint about police brutality still being meted out to some of the youths arrested. The video showed them shirtless and packed inside the van like a tin of sardine. Debo Adebayo alias Mr Macaroni also narrated his experience at the hands of the police where they were beaten mercilessly and stripped naked. Doesn't this act reopen old wounds? 

Thank you, I think we need to take this in different context and put it in perspective. A Judiciary panel, set up to investigate police brutality issues, the bane of the #endsars movement's existence, is an independent panel. The only member l knew before it was set up is the DIG Nakano who used to be a Deputy commissioner in Lagos state. The level of independence and the composition were all given to us by the civil society groups and the youths. From day one, we gave them funds of over N200 million to be used for conclusion on any of their findings on the restitution we are talking about and also, to pay compensations to victims. Further than that, the panel also asked for funds to do forensic examination which the state Government has continuously granted working with the office of Attorney General. For us, we felt that at some point in time, decisions and pronouncements will be made with some form of restitution and closure. 

A few weeks ago, the management of LCC (Lagos Concession Company), made repeated pleas to the panel to do their own forensic findings/recording. On three occasions, the panel extended the timing which was to give the toll gate back to the LCC which doesn't translate to opening the whole plaza. What they want to do is to start the process of bringing their insurance in, looking at the level of damage and start to rebuild. That, in itself could take three months or more but unfortunately, LCC did not communicate that well enough to the citizens, hence the misconceived perception of its reopening. This will take a while to happen because as it is right now, they cannot collect any fare, they don't even have any communication gadget, they don't have information gadget or power there, so how can tolling start? Tolling in my view, will probably not start four/six months down the line in which time, we believe the panel would have done a whole lot more. So the breakdown in communicating this message to the public was one of the missing links either from the panel itself, or the LCC. In terms of access, vehicles are still moving in and out so it is not like a closed property that has been locked up. What LCC have been permitted to do is give a valuation assessment and start putting back communication, fibre, power infrastructures and also improve the tolling collection with the type of tolling system they want to put in place. 

Don't you think as a mark of respect, the Lekki toll gate shouldn't be open now because of what happened there?

It should have been made abundantly clear that by the LCC and the panel that the revisit of the toll gate issue is not about toll collections, for now. They should have made it known that the gate is still accessible but not for toll collection. Notwithstanding, the structure is a damaged facility and repair works still need to be carried out which like l said before, will take no less than four months to achieve. The infrastructures are yet to be put into place, the communication gadget, fibre gadget and several other structures would have to be put in place for work to resume. The LCC staff, for the past four months, have not been receiving salaries, so a lot of things are on standstill. But as a Governor, the Judiciary panel has remained independent from us so as to bring about the level of expected fairness, equity which is our desired goal. Maybe by now they should begin to have some closure around what really happened, what sanctions have been recommended, what kind of punishments should be meted out, and what kind of compensation should be given to the people that suffered some form of injury.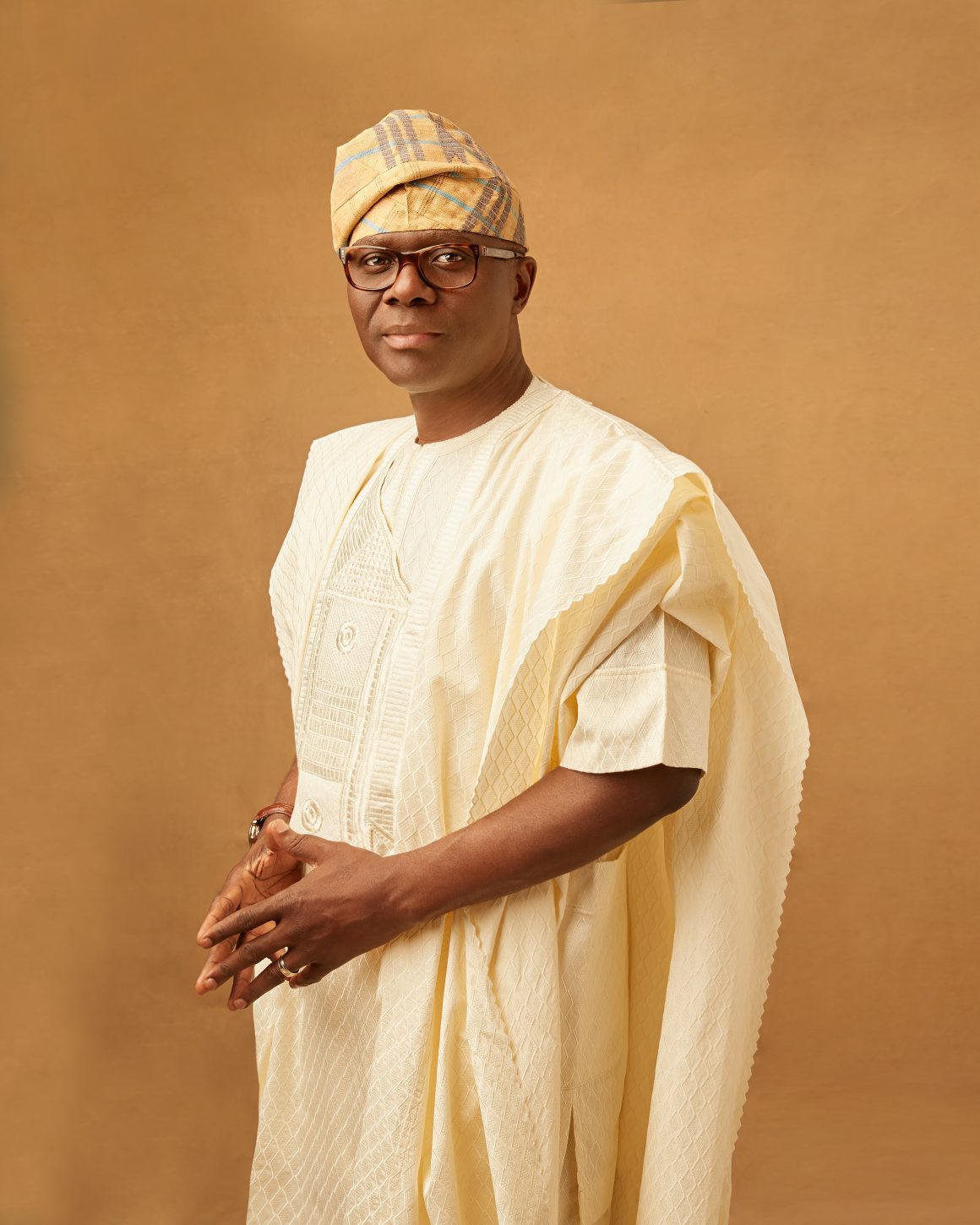 Let's go back to the police brutality that happened recently. How could this happen again to peaceful protesters?

It is going to take a lot of phycological change for us to get that image out of our system. The culprits are a set of people that either have not been well trained on their jobs or lack the capability to conduct themselves in a manner that reflects the civility that we expect from them. Police conduct and lack of discipline is going to be a process, it requires training and retraining.

Why weren't better trained police officers picked this time around to better handle the protesting youths so history will not repeat itself?

That's why we have also set out an investigation to actually call the Commissioner of Police to question and let us know who amongst the officers got so low to have meted this level of inhumane behaviour to harmless protesters.

Are the culprits going to be arraigned in the on-going panel judgment?

This will be a court room decision in which sanctions will be meted immediately. It is not going to be a long story. It is going to be something in 2-3 days' time where the offenders will be probed. We need to balance the reportage, that's why we have been talking about state police. If the men were my state police, we won't be talking about it now. Rather, l will be telling you the decisions I have made and sanctions I have given. 
Even after we bring out recommendation or sanctions for the bad eggs within the police system, we still don't have the constitutional right to take any action or deal with it, it is still the IG or the Federal law/police that will implement it. That's why we have been talking about a true Federal system where I am the one recruiting and paying your salary and I can discipline you when you err.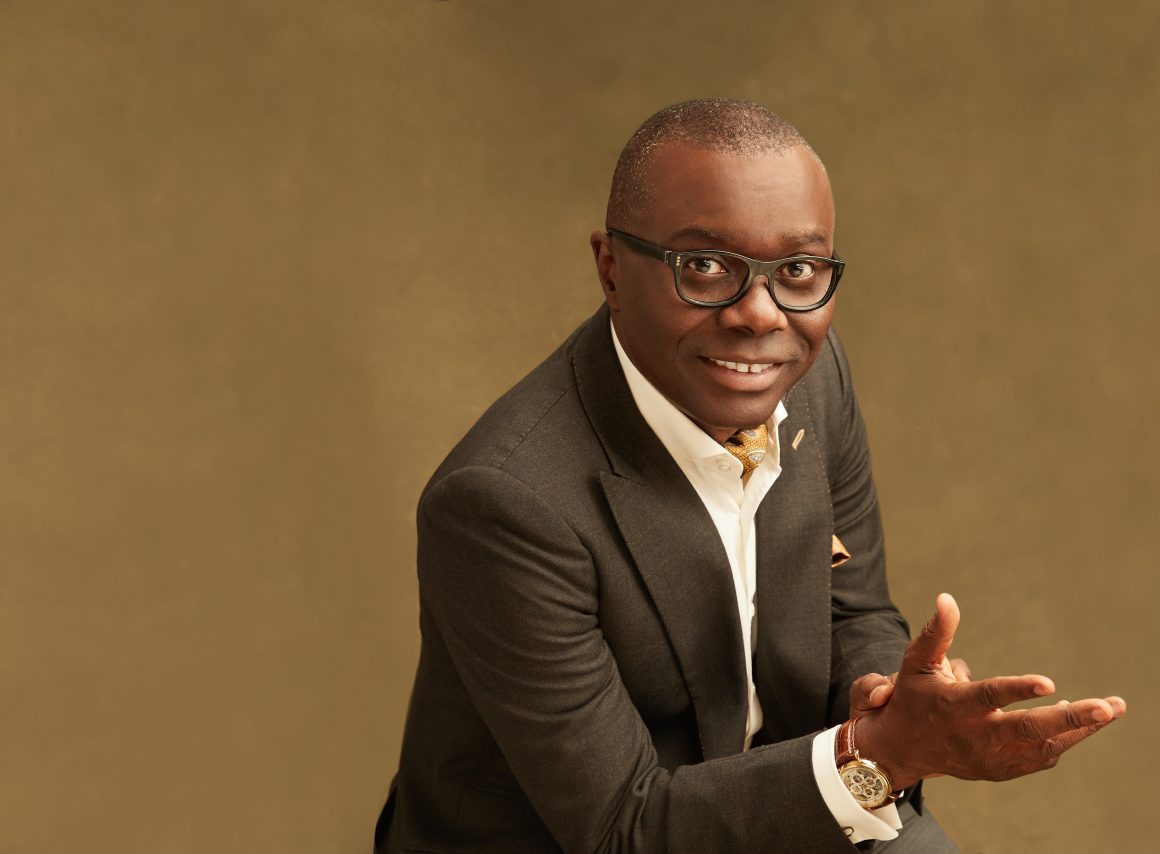 Why haven't there been such a Federal system?

We have been on it for a long time, we need to keep talking about it. If it is indeed a federating state, that is the minimum that you expect. Let us have a state police where you can completely hold the Governor accountable for any wrongs of the police. If I don't have a contact with the IG, they cannot change the CP.

So, there is no way you can met out punishment or justice to these perpetrators?

No, you will only recommend, directly you cannot met out any punishment. It is the Nigerian police force.

What has the process of picking up the pieces been like in terms of reconstruction of the damages done and how badly has this affected various business of Lagos state, have alternative measures been put in place for destroyed structures to conduct their businesses elsewhere until their replacements are rebuilt?

The damage has been of varying degrees around different sectors. Like you have also observed, the toll gate for instance, will need some measure of reconstruction over a process which has not started. Take for example, another industry like the Judiciary where as we speak today, we have about 25 High Court Judges who do not have a place to seat, we have about 20 Magistrate Courts that do not have a place to seat. That, in itself, is a denial of dispensation of justice. What we have done very quickly, is to identify some of our newer buildings that we are converting to courts. Some are around Ikoyi, some are also in Lagos Island. We are already looking to abandoned properties of the Federal Government that we can quickly renovate.
We have started some and I am in constant conversation with the Chief Judge of the state. They are sharing chambers which is not ideal, a judge must have a full complement of his or her chamber and have a full complement of staff to be able to work effectively. We are finishing some at the end of February which we will hand over to them for usage. The second set of people are those in other Government offices that we haven't been able to renovate, so they have merged. Covid has been on so not all the civil servants are at the office, level 1-14 is still not fully operational so office sharing is still going on. I have also given support to the local government. In fact, we will be reopening one of the local governments (AJIROMI IFE LODUN) in Ajegunle that was completely run down because the residents don't even have a place to stay. We have done extensive rebuild which we will be commissioning very soon.
We have also helped few police stations with containers to be converted for their use while some of their men have been moved to other places. For businesses, what we have done in direct collaboration with the private sector, is to focus on the small to medium scale businesses that we can help out with, with grants ranging from as low as N5,000 to as high as N5 million. These grants are not interest bearing facilities so as to enable them get back on their feet. Even the affected malls are given Lagos Employment Trust Fund, and cheques have been written to them. We are also helping them establish and continue to defer interest payment for those who have been given loans before so that people can indeed, get back gradually to business. It's been a long haul and it is not going to end tomorrow. On the buses for example, we are taking almost 200 of them out from their stations to be converted and used just to clean up the locations. The whole process of rebuilding the terminal and bus-stops also will start very soon.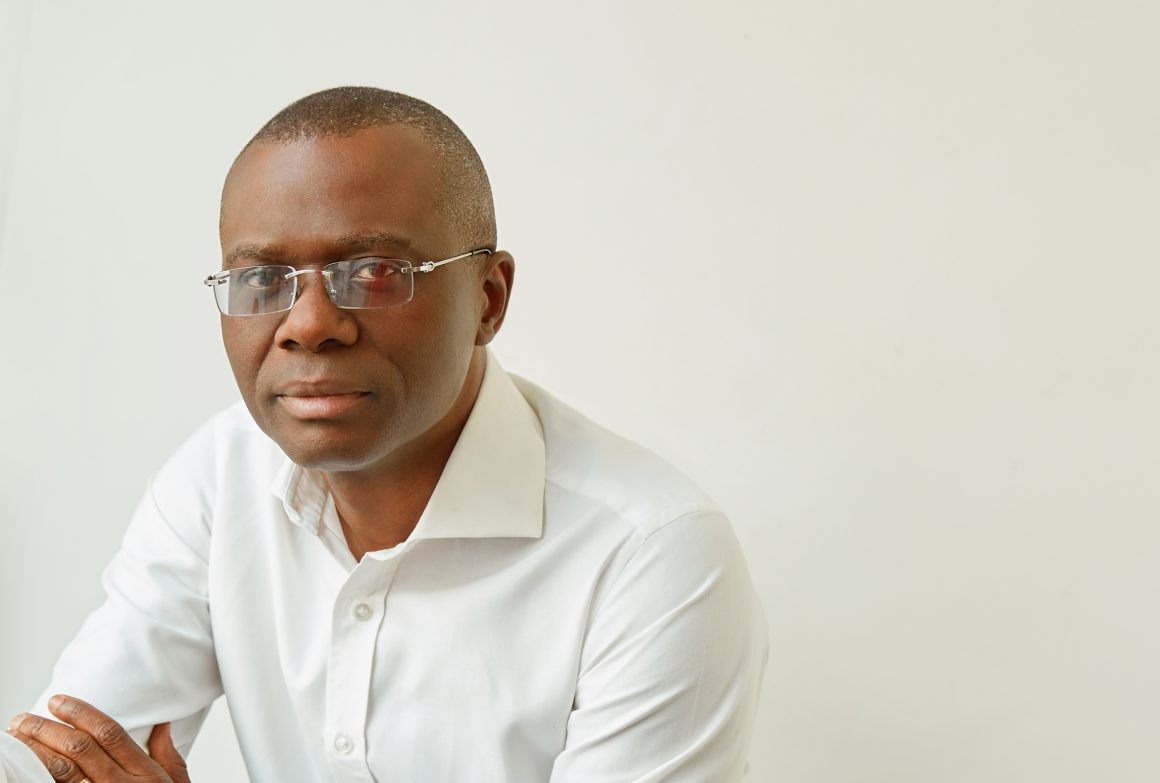 As we all know, Rome was not built in a day. Tell us about the Rebuild Lagos Trust Fund and how that is going?

For us not to get distracted with the work of governance, late last year we set up the Lagos Rebuild Trust Fund because of the layers of interest we have seen and the amount of people that offered to help. The crop of men and women in this platform are largely private sector driven. Dr Yemi Cardoso, former Head of Citibank is heading the fund. He was once in the public sector but now back in the private sector. Also, we have a youth, Mr Agboola of Flutter Waves; Mr Abubakar Sulaiman, MD of Sterling bank; Prof. Koyinsola Ajayi; Mrs Bola Adeshola who also chairs a Lagos State Trust Fund. And just to also interface the government, the Commissioner of Planning & Budget is there as well as the Permanent Secretary in the Office of Infrastructure. I think it is a 7/8-man Board. They have set up their structure and are beginning to raise some funding. Part of the things they are going to do is to look at the entire rebuilding that they need to do, to enable them raise both private and public sector funds. We have made some budget provision for them which once they ask us for, we can make available to them. We are seeing architects that may not have cash but have the time and intellect to assist. We also have lawyers that probably will not charge to get bills, we have structural and civil engineers that will be donating their time and space, and the contractors too will not be all about profit but just funding for execution of their jobs. Government cannot do all of this without support from the private sector. The process must be done transparently and the crop of people that we have put there are men and women that we believe, will really help us achieve our goal.

Can you tell us about the THEMES agenda and how it will push the greater Lagos story?

The THEMES agenda is our economic blue print as a government and we will continue to do that regardless of the calamity we experienced a few months back. T stands for traffic management and transportation, H for Health and Environment, E for Education and Technology, M for Making Lagos a 21st century economy, E for Entertainment and Tourism, S for Security and Good Governance. In each of these pillars, we have programs that we are running and that is what our government is doing right now.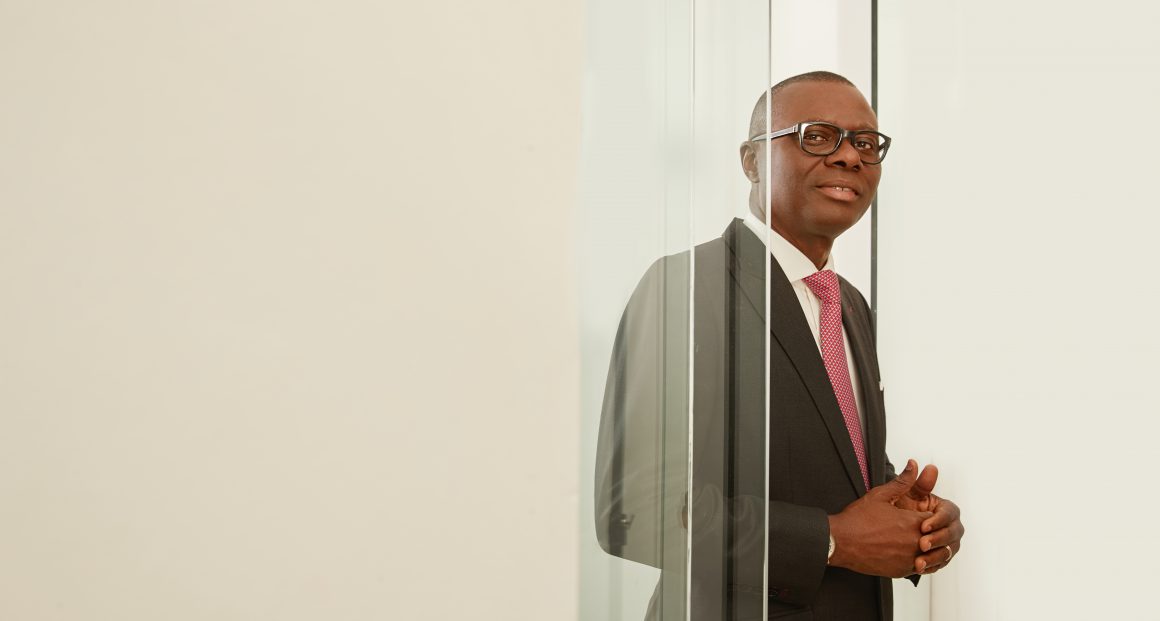 What are the things Lagos is putting in place to encourage the welfare of the youth?

This year's budget for example, is one of the biggest in the history of the state; N1.160 trillion. Of that budget, N760billion of it is capital expenditure for the youths because a sizable number of our population are youths. It is for and about what they stand for. Be it education, job creation, technology, sports, communication from one location to another, public transportation, things around health. It is really speaking to that youthful population. To dissect the budget very well and talk specifically, when you use the demography of youths, it starts from age 15-18 to 40-45, so it depends on who you are talking to and what sector we are dealing with. If you also look at all of our proposed expenditure for 2021, we are deliberately looking at helping small businesses grow, empowering the youths and also using the various youth organizations as an enabler to bring them closer to government and listen to them. We are encouraging them to share their views on what we should be doing and doing differently.
This way, we can achieve the targeted intervention coming for them. The funds are there, we have made provisions; Office of Civil Engagement, Office of Sustainable Development Goals, Youths and Social Development Office, all of these offices are looking to youth's engagement at different levels. Sports is also an area we believe we can bring about talents.

Are you setting up a training Academy?

We want to develop grassroots sports as well as school sports. We are also looking at creating an entertainment school. It is going to be innovative. We are revamping the National Art Theatre with a committee of banks, a project we are truly excited about! Over the next two years, we are looking at spending close to N30 billion on this project. Apart from National Theatre, we are building a Fashion Academy, a Tech academy and a Music & Entertainment academy all around Iganmu. That is where we believe the energy of raw talent in our midst can manifest and be fine tuned for success. We also need to push the youths in positions of leadership because all of these things are really about them. That conversation must continue to happen, we want to create that space for them and boost their morale and ensure that we are communicating at all times.

You are known as a governor who is ready to roll up his sleeves and get his hands dirty, a trait you are greatly admired for. But having your finger constantly on the pulse button must also come with its challenges. On a personal level, your tenacity was been put to test several times in the last few months. What has been the lowest moment for you so far in your tenure that has made you wonder why you are here?

You can never predict the level of outcomes, there is no way you could have imagined it. Last year, less than a year in government, we have had to deal with two major issues which are not compatible. Covid came at the time nobody knew what was going to happen the next day and we saw how Lagos was the epicentre. At the time, we did not even know what we were doing but God helped us as we were able to get some things right and hold our ground throughout. Unfortunately, about the time when that was coming down, an unprecedented issue in Lagos followed. The #endsars movement. Rightly so, the protest started with youth union who led from the front. I was with the youths all throughout. 

I was the one that set up the first panel even before the October incident. Everything we thought we could humanly do, we did. But all it takes is one wrong move for everything to fall like a pack of cards which sadly, was the case with the #lekkishootings. Those were very tough difficult moments in my life personally and I reflect on it almost every day. 
But beyond that, on a day-to-day basis, I get calls at 4am/6am that I never bargained for. Just this morning at about 7 o'clock, a train had almost run over a trailer at Coker Iju. That is the kind of challenge that a big cosmopolitan city like Lagos puts on the head of whoever is the Governor. You really don't know what time you will go to bed and what time you will be called up. When people tell me that I have lost weight, indeed you will lose weight in this job.
You don't even have time to roll down the sleeves as they have to be permanently rolled up. It is tough but at the end of it, you need to also be thankful to God. It is a position of grace and honour and if you are able to help your fellow human beings and God gives you the power to do so, there is nothing more gratifying in life. 
I will step out a bit to talk about the late Alhaji Lateef Jakande. I admired the former Governor of Lagos State as a young man and l will continue to relish his memory and his tenure for a long time. So, like him, we cannot give excuses. Those times, 40 years ago is different from now, technologies have met up with us so we need to also be able to respond accordingly, do things quicker and smarter and by the grace of God, leave a legacy behind.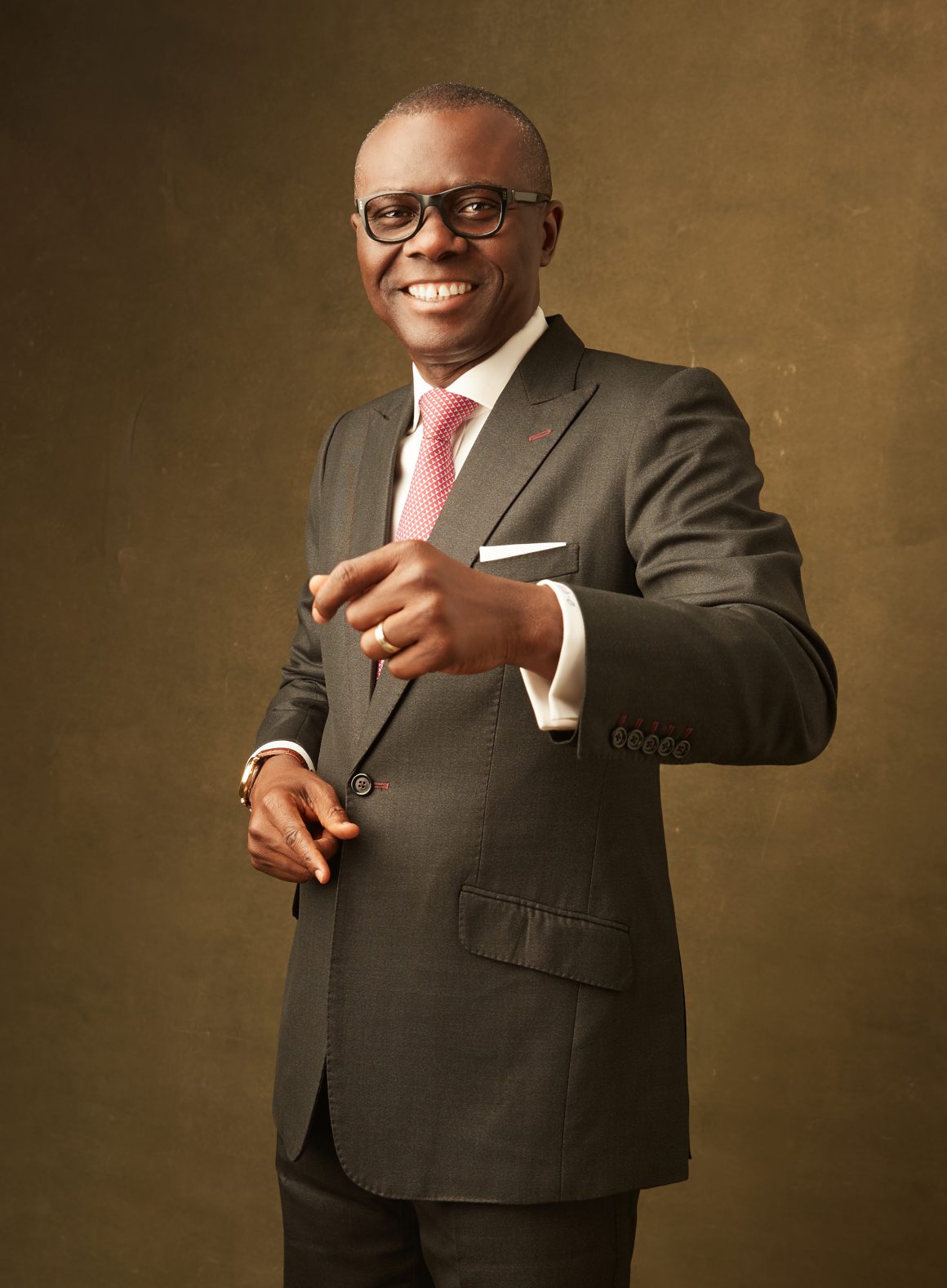 People know the Governor, Jide Sanwo Olu, but not many people know the man behind the face. For those who knew you before you became Governor, what has changed now that you used to do with your friends but cannot do anymore now and how do you try to bridge the gap?

I can tell you, l have zero social life! None at all. Also, Covid has not helped but even at that, you don't even have the time or space because it is a 24/7 job. With my friends, indeed, this is a period where they will say "You know what Jide, we have donated you to Lagos state. Just go do the work and make sure you keep the good name that we all know you for and we will continue to remain your friend'". Although we also create a few hours to watch football on a few Sunday evenings when it is a big match. They will call to come around, and l always look forward to it! But unfortunately my team gets beaten easily these days. (Laughter). During this meetings they also voice their approvals or disapprovals of my performances and I take all of their criticism very well. Aside from that, they give me the required space l need to be able to do the work.

Speaking of Covid, you got infected with the virus even though you must have taken the necessary precautions to avoid it. And so did your Health Minister. But worryingly, up till now when the virus is supposedly 70% more contagious, there is no lockdown and people are still doing things as normal while Covid Centers are filled to the brim and hospitals are bursting at the seams. With this, why has there not been another lockdown till the curve is flattened?

First, we still have bed spaces at the centres. Second, it is a double-edge thing because you have to be able to strike very delicate balance between health, security and economy. Unfortunately for us, we do not have a social safety net where people can go draw from a food bank or data in which we know the exact number of vulnerable people we have. These are all comas and more so, our economy is still driven largely by small medium scale daily earners. So we have to strike that balance. Science also tells us about social distance. We stopped parties and closed events but people are not taking responsibility for their reckless actions. Over the weekend, we shut down four clubs. I have a lot of event centres till today that are under lock and key. People need to see and know that Covid is real. Though there are those who do not want to hold back a little for us to flatten the curve, we can't because of that, shut down the entire state simply because we cannot afford to do so over a long period. We don't even have proper data to be able to analyze the effect of that, we are running a deficit budget, numbers that don't add up, there are no revenues anywhere so it is a very difficult time. The last time, we had to provide a lot of interventions for people. 
To enable us have proper data, we are building the Alastar citizen ID card. This way, you can know that 20% of the people in one area are within a certain age bracket and these are the kind of things they require. This is a learning curve for us to scale up in our governance to enable us plan better. Right now, we continue to advocate and tell our people through whatever medium we have, the religious organizations, traditional rulers, opinion leaders in their community to appeal to others that these are very serious times in our lives and we need to just hold back a little.

The cost of Covid tests is also too expensive for the common man though free tests are available at Lagos state provided Centers. What is required to make these tests more readily available to those who require it as we hear some of the free test centres are always full to the brim?

In Lagos, we have the highest testing centres.  We have four or five public centres that are free and we still do up to 4000 tests daily. The private centres are expensive because that is the real cost of conducting these tests. The reagents and PPE are expensive. When we started, they were rationing reagents worldwide. Even to set up a PCR lab is also expensive. 

Does that mean the free test given in public centres are equivalent in cost to the N50,000 charged privately? 

If we do the numbers, that is precisely what it cost the government and we have done close to 250,000 free tests in Lagos. That is the reality. It is the same reagent and machine we use because it is a public health issue. When you have a public health pandemic, you should not be guided by costs because you are saving your people and must be able to provide the resources to do that. So the private sector are not over-charging. 

What is an average Covid centre like, what do you expect? It is a paddle way of 20mins turn around, it is fit free and there are people there, there is social distancing. IDH Yaba, NIMC, LUTH. 

People have complained about the crowd at these centers fearing that with such exposure, you can even catch the virus from there. Your take?
Yes, you have to wait but it is an open space; so, there is definitely social distance. The whole idea about the protocol is so they don't put you in an enclosed space especially if you think you have been exposed to the virus but don't have the resources for private treatment. Our treatment is free and it is same treatment people pay tens of millions for. We use over 500 oxygen tanks a day. On the issue of scarcity of tanks, we are scaling up. We have also installed two new oxygen plants. 

After all said and done, as a father and Governor of the state, to better connect with the youths what more can you say to earn their trust, increase their faith in your stewardship and boost their morales? 

It has been a difficult journey. I am not going to sit here and say to you that it is a tea party and everything is well, sincerely it is not. There has been indeed failure of governance over time where if we begin to apportion blames, every one of us would have a part in that largely more by us in position of leadership. That failure, is the backbone that has led to mistrust of government. When we come out to say that we are going to do, they find it difficult to believe. Today, we have youthful leaders in their own areas today, they could be young but they are leaders. They could be business owners, young entrepreneurs that are doing great things and they are correcting the comas in the space. People know what they want but because of the past antecedents, we political leaders need to do a whole lot more for people to even decide to listen to us. I can tell you that I come on this job with the sincerity of heart to make this place a lot better than I met it. In that journey, yes, I might have made some mistakes. I might have hit some people wrongly but that is the only way I can get up, fix it and make it work again. 
The incident that has happened, happened to all of us and when I say all of us, I mean all. But we can come out of it together stronger and better and so through this healing process, it is for us to be a bit patient because time, they say, is critical. Things heal with time and so l plead for that to see what genuineness I personally bring to the table. I will be accessible and accountable at all times to ensure that what you want me to do, what you are telling me to do, are the things I will listen to and make the required changes. I will make those changes with you, working with me and working together to create that future that we all believe in. It is not going to be done overnight, no. But I am using this channel to plead for patience. I will want to say that as hard as the social media is, people not in this environment underestimate the realities on ground. Naturally, we have challenges here and there which will take us a while to resolve. We don't even have enough numbers in terms of budget but what I have promised is that we will make all the right decisions that will make Lagos better. We will create transportation they will be proud of; we will create schools that all will see and will be indeed proud of, we are building new hospitals that they will see that indeed it is not just consulting centres but places where they can get treated. We are going to build roads and build new facilities that people will be happy with and also build entertainment centres. These feats, I believe we need to do together. 
And to heal, we all need to be on the same page. The pain of leadership is to accept our mistakes and failures and to forge ahead to make things better.