The responsibilities of being the wife of a Nigerian Governor are enormous. It is a sensitive yet powerful role. As First Lady, she is seen as an extension of the Governor and automatically expected to shoulder some of the responsibilities that come with the office, especially in the areas of charity and social activities. All these she does while also managing the home front as a wife and a mother. For Bamidele Abiodun, growing up in a regimented environment seems to have prepared her for this role, as she is one of those who embody the position with grace and carries out her responsibilities with zest. "My formative years were within the University community in Ibadan. I think that gave me a strong sense of routine since, one year after the other, you know exactly what to expect."
As First Lady of Ogun State, she is currently leaving an indelible mark by initiating several programs that focus on social welfare, health, education, poverty reduction, and violence against women via the Ajose foundation platform. She has also been linked with ongoing work at the School for Special Needs in Abeokuta, Ogun State. Her recent project, The Adire Market Week, shines a light on her many efforts toward women's economic empowerment, a topic which she's indeed very passionate about. All these she does while also maintaining her business and home front. One thing that strikes you when you meet her for the first time is her calm mien, which totally conceals the power she wields as First Lady. In this interview with Konye Chelsea Nwabogor, she lets us have a peek into her life before politics and the journey so far.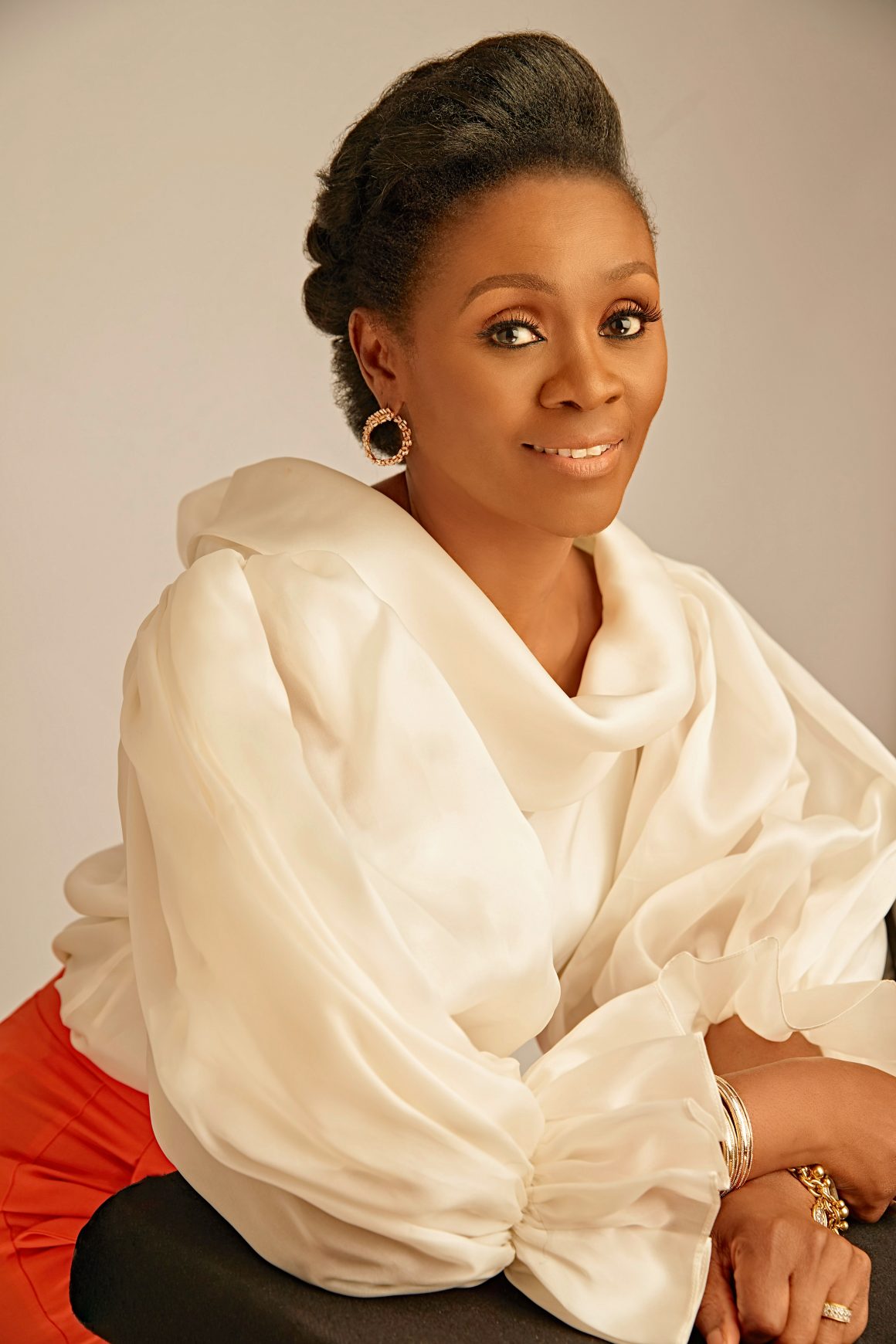 For those of us meeting you for the first time, can you tell us a bit about yourself?
Let's see, where do I start? I was born in the mid-1960s in Ibadan. My father is a retired professor and deputy vice chancellor at the University of Ibadan, where I grew up. My mother – she is late now – was a university administrator. Both of them are originally from Ilisan-Remo here in Ogun State. I grew up in Ibadan because of my father's job. There I attended International School and later the University of Ibadan. So, my formative years were within the university community in Ibadan. I think that gave me strong sense of routine since, one year after the other, you know exactly what to expect.
You once told a story about how your father wanted you to be a Doctor. Why didn't that happen?
Oh yes, I think I said that at a recent event where we were talking about the very high standard of education in Nigeria in the 70s and 80s when scoring 260 in JAMB did not guarantee that you would get the course you wanted. I was really good in the sciences and had confidently put in the University of Ibadan as my first and second choice for Medicine. However, the JAMB cut off that year must have been really high because even people more brilliant than I was didn't get into Medicine. I also remember that I was squeamish at the sight of blood, so it was just as well that I didn't study Medicine. I quickly opted for Zoology because I didn't plan on staying home for a year to try again. My dad didn't mind, though. He always encouraged us to do what we were comfortable with and didn't use his position at the university to intervene.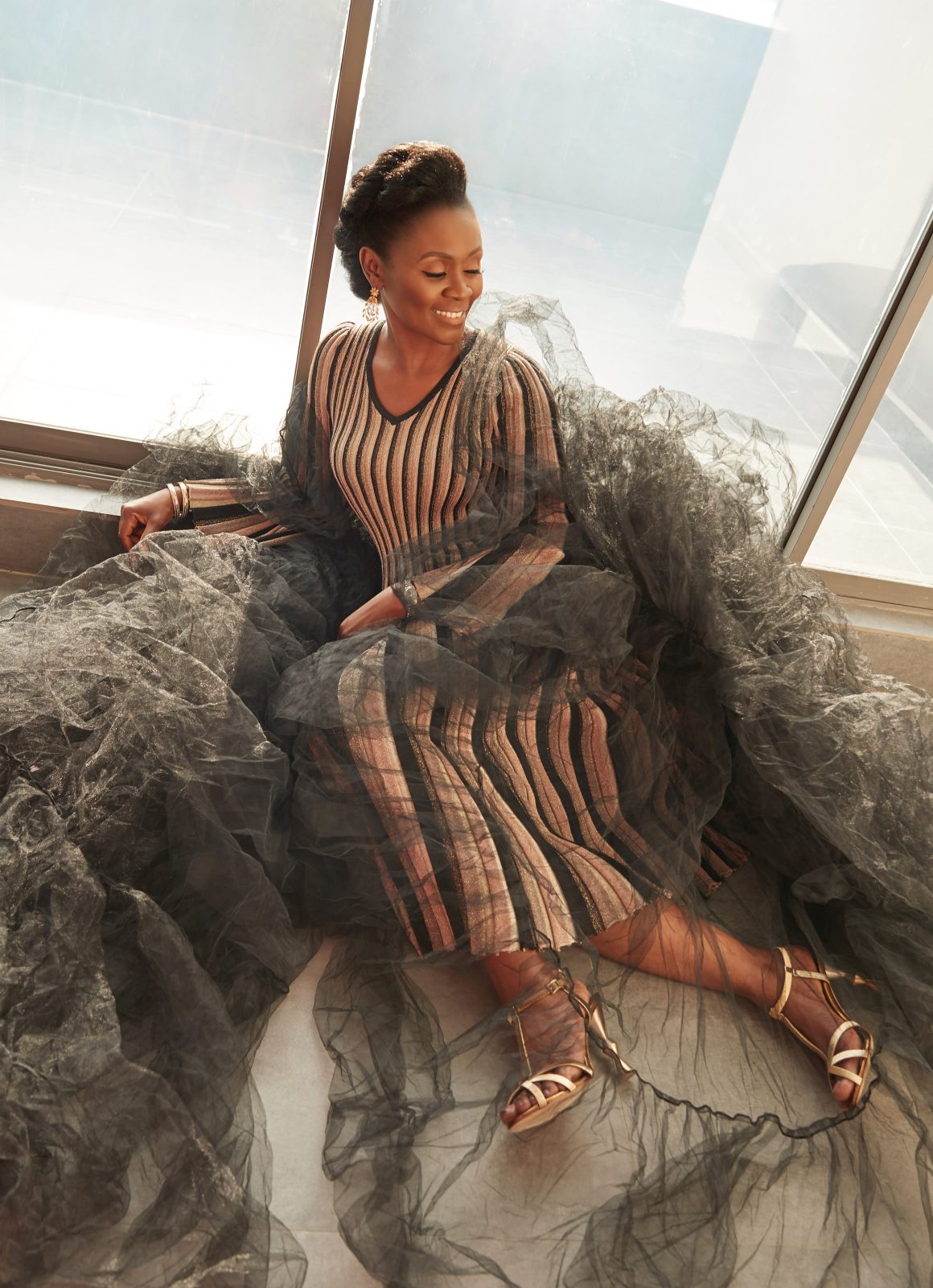 After graduation, you chose business instead of getting a job. Was there a particular reason?
Not exactly. I had already met my husband while in U.I.; so, after graduation, the logical, or should I say, the traditional thing to do at the time was to get married. So, for the next few years, I focused on being a homemaker. It was a quiet and fulfilling time for me and my family as I was raising young children in the 90s. It was also during this period that I was gradually exposed to the world of business. Many of my friends were either in their careers or running their own businesses and encouraged me to start something. So, I went into procurement and supplies. It was very small at the time. Once I got the hang of it, the business began to grow steadily.
Was this also how your philanthropic work began?
In a way, yes. I had been a part of several philanthropic endeavours, mostly with friends and organisations. It was never formalised. Sometimes, a group of us would come together and do something for an orphanage or renovate a school. We were also involved with children with special needs, the less privileged and others. But I don't think I referred to myself then as a philanthropist. I was doing what I felt I should do as a Christian, to show love and help others, so when the opportunity arose, I would do something, no matter how small.
So, now the children are growing, your husband has a fast-growing private company and you're also in business, when did the politics begin?
I cannot exactly say politics was something that was planned. But I remember that he has been involved as far back as the early 90s and things began to really pick-up steam in the late 1990s. I can't remember the details exactly, but I know he said something about wanting to be a part of shaping a new Nigeria. So, in a way, it's something that grew with us gradually through the years.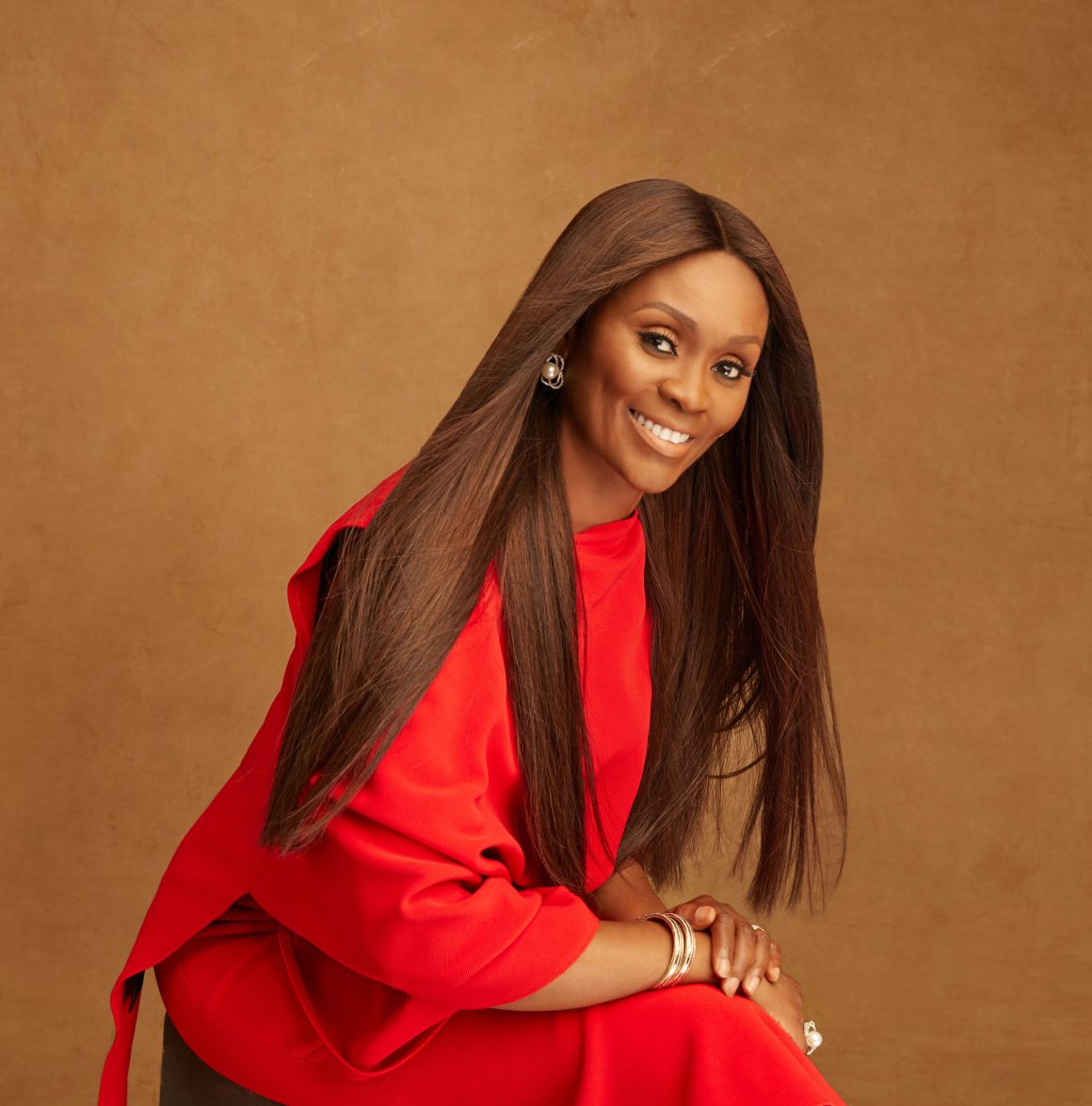 Did you need convincing to support him on this journey?
Having seen my mother support my dad in his career while building hers, it felt natural to support my husband in his endeavours, including politics. I may not have been a part of the whole process of building his political alliances and actual politicking, but he has always had the support and prayers of his whole family.
At what point did it dawn on you that this might actually happen, and he might be elected Governor?
I'm not sure exactly, but it must have been 2018 that I sensed that he was getting a lot of momentum and support across the State. When he won the primaries on the APC platform, I was compelled to pray even more because it suddenly became a strong possibility that my husband would be elected governor of Ogun State. This was something we had never been into at this level and certainly not one I was prepared for. I knew we needed God's help and protection.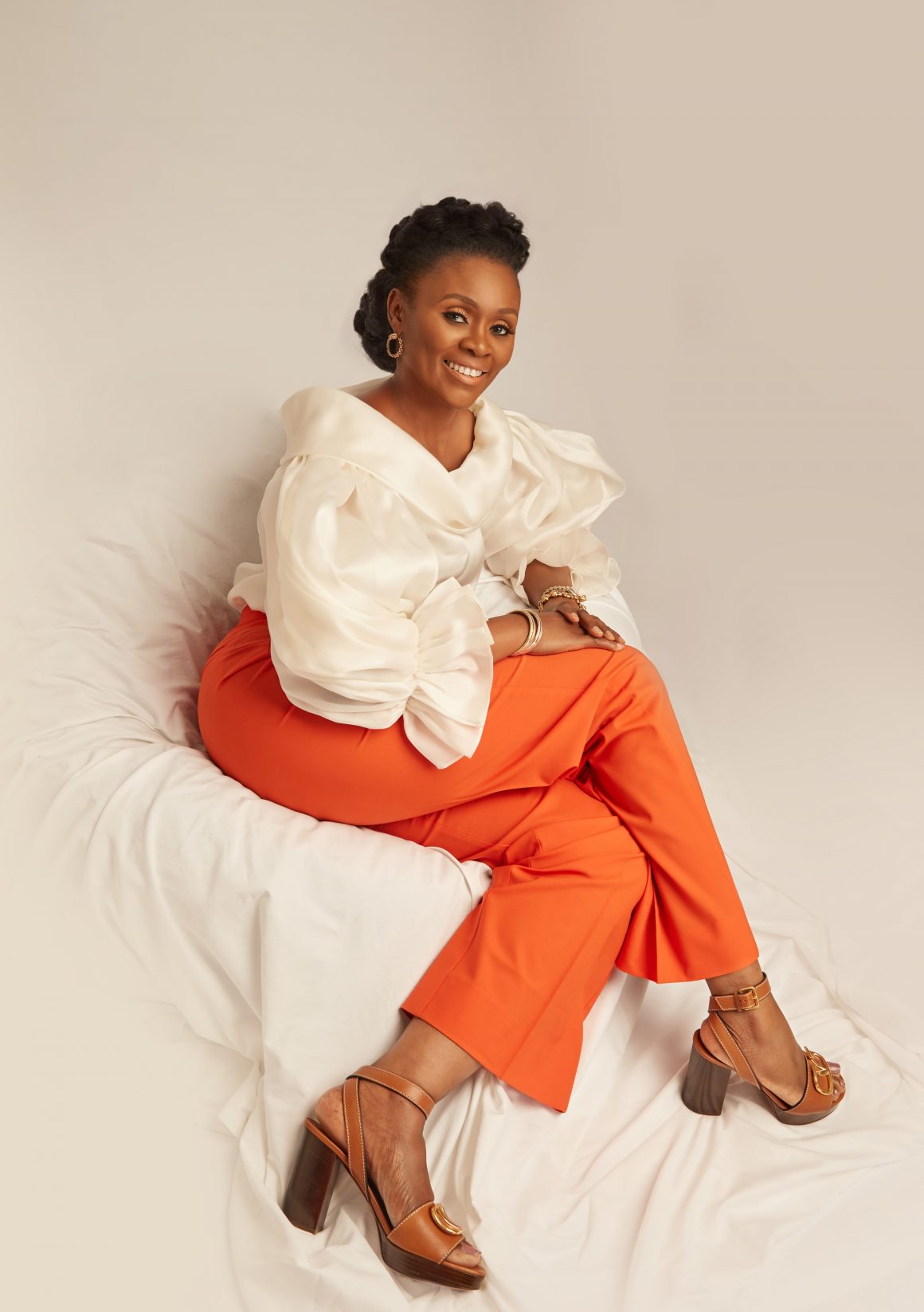 The Governor has been in office for almost 4 years. How have you been able to maintain balance in your roles?
It has been quite a journey these past three and a half years. But God has been good to me and my family. In terms of balance, I think because I am well-structured and have a routine, it helps that I can run programs for the Office of the First Lady, handle my business and still maintain my home. I also have a strong support system of family, friends and staff.
Let's talk about your work as First Lady of Ogun state. What areas have been most fulfilling for you?
Any activity that enables me to interface with women and children is very fulfilling. Since 2019 when my philanthropic activities became formalised, I have worked with widows, special needs children and youth, secondary school girls and other age groups. After we launched Ajose Foundation, it's been easier for us to track and report our work, even for global organisations. It's always a joy to relate with people from different communities. I have to say being the wife of a Governor gives you a unique opportunity to engage with people and listen to their problems. I am also uniquely positioned to influence government on issues affecting women and mobilise private sector support. Remember, it is only for a specified time, so it is a privilege I don't take for granted. I would like to use this opportunity as First Lady of Ogun State to touch as many lives as possible.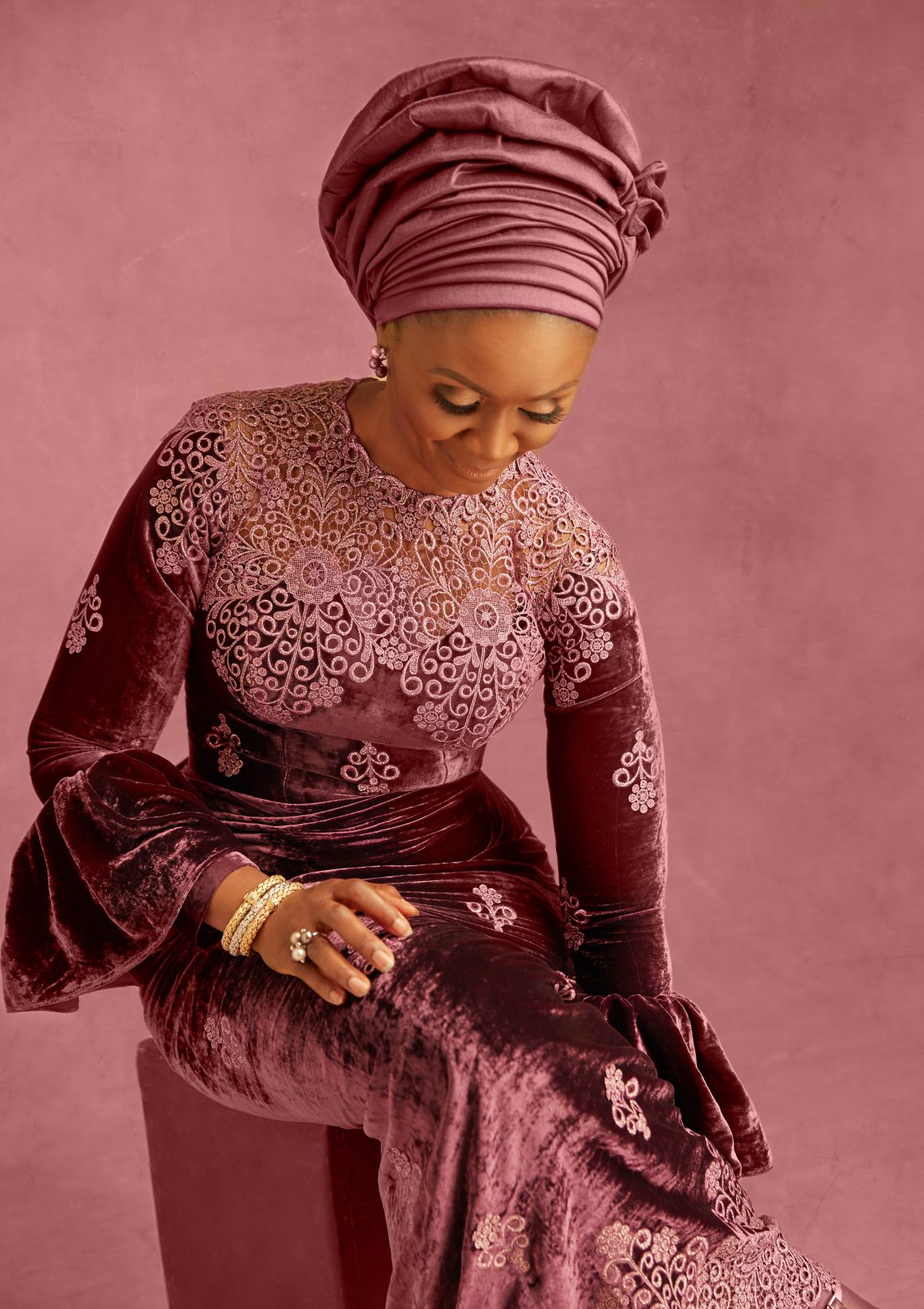 Your women's programs emphasise economic empowerment. Why is this important?
This is an important question. I believe that the economic empowerment of women can be directly linked to development in our communities. For widows and single mothers, it means that they can provide for and educate their children. For women with husbands, a two-income home reduces financial pressures on one person and may afford better, more nutritious meals and a better standard of living. Women's economic empowerment has also been linked with the reduction of domestic violence since women can make decisions about their lives and their future when they have their income. Most of our programs have economic empowerment at the core, as it addresses several of the U.N. SDGs at once.
Your recent Adire market week program was well-spoken about. Is this something that will continue?
Adire Market Week was an outstanding success because of the involvement of so many people, organisations and the Ogun State Government. It has also opened up a lot of opportunities for Adire makers in Ogun State, which was one of our main aims. We are definitely going to continue to support the local textile industry, and I am looking forward to the next edition, which should even be bigger. At the moment, we are working with the two largest associations in Ogun State, made up of nearly 3,000 manufacturers, most of them women. We also extended this program to the entire value chain, including those who make finished products and clothes with Adire.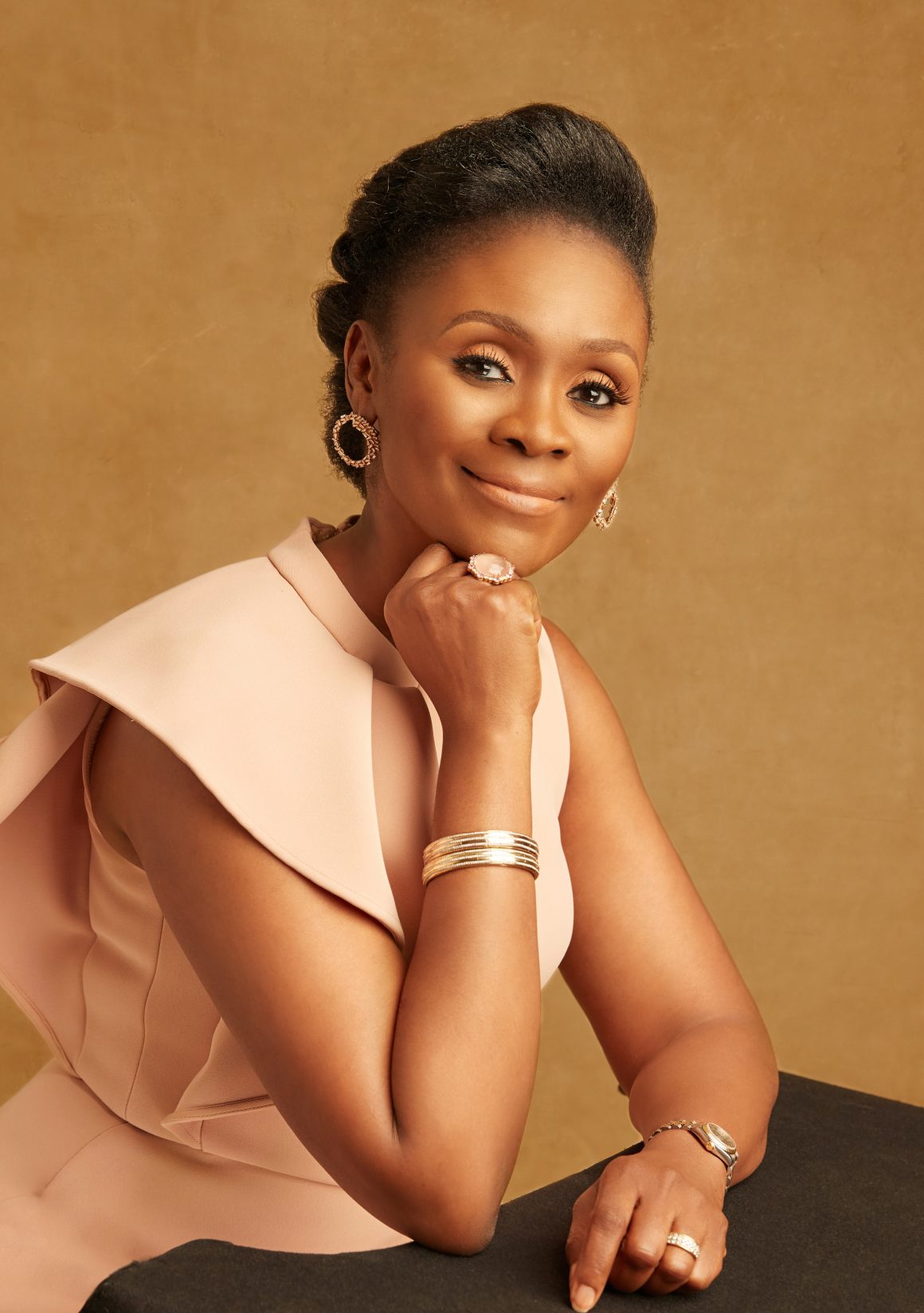 Speaking of fashion, let us talk about your style. What's the first thing you would go for in terms of clothing?
I wouldn't call myself a fashion buff or anything like that. I like to keep my style simple and comfortable. I would wear something trendy but not edgy. I am not trying to break the internet. Also, many of those who make clothes for me are not well-known designers. Most of them are even regular but talented tailors who pay attention to detail. A lot of my clothes are made with Adire, and I probably have more than ten suppliers; every few months, a young new designer is introduced to me. I always like to support new talent.
Do you see yourself running for office someday?
(Laughs) No, no, I don't.
Why not?
Even though I am a politician's wife, I don't know much about politicking. However, during campaigns, it's always a joy to meet with people in the communities and listen to them. Many offer prayers and gifts; we dance and take pictures with the women and children. I support all the women who take that bold step to run for office. In fact, I encourage women to run and cheer them on. However, it is not something I have considered.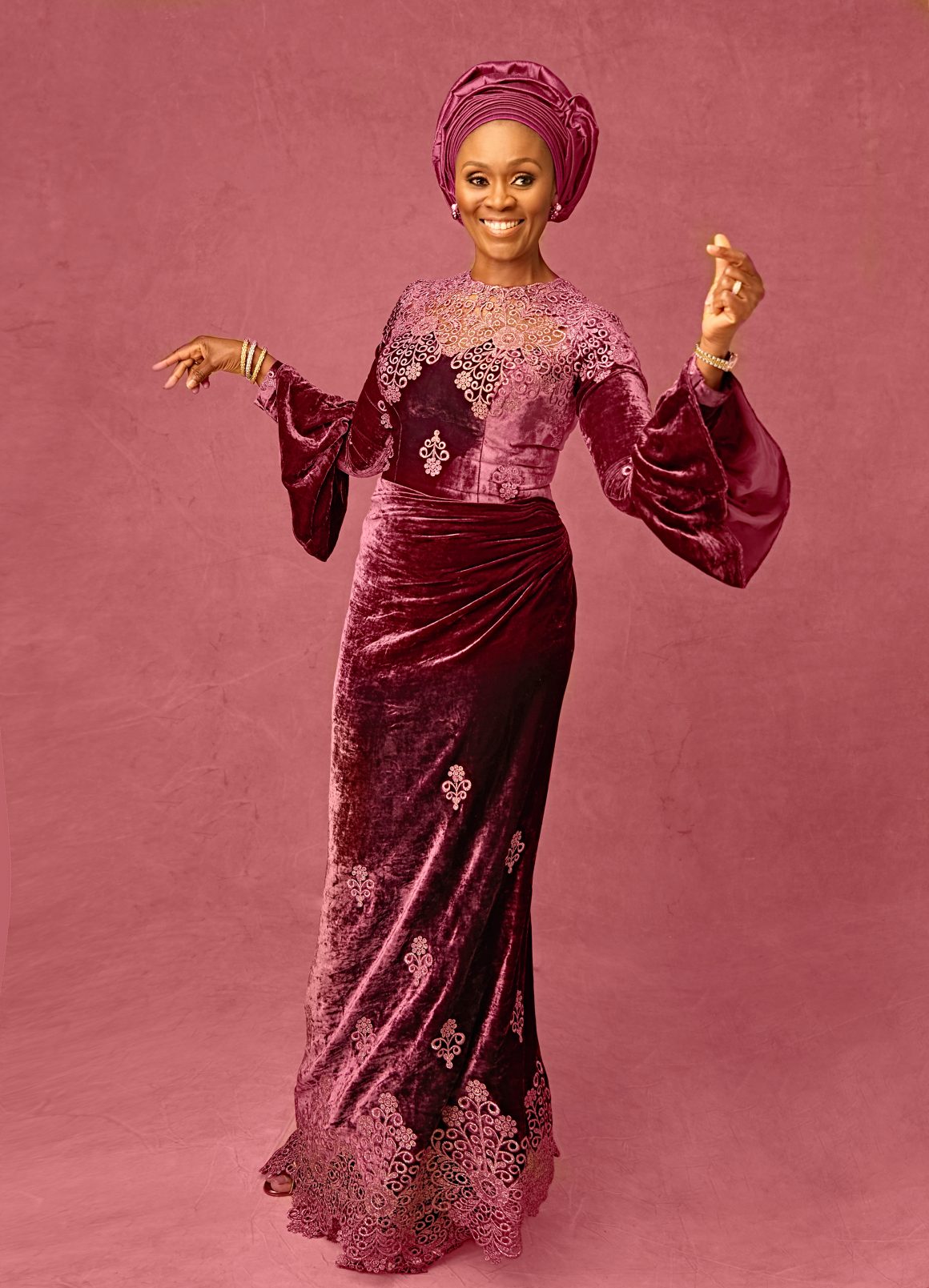 Your Foundation is still quite young, yet you have achieved a lot. Could you share on some of this and what the future holds?
Indeed, Ajose Foundation has not been around for a long time, but I am happy with the progress that we are making. In terms of a legacy, this is certainly what I would be looking at doing. Apart from the Adire program we just talked about, I am particularly proud of the Ajose Tech Rooms we started building last year in different communities through private sector partners and individuals. We are also working to support projects against domestic violence, menstrual health and hygiene for girls and teacher training in special needs education. It is a lot, but God is helping us.
As a mentor and role model for many girls and young women. Do you have words of advice or counsel?
No matter what path you choose to take, it's not going to be easy. Therefore, it is important to be dedicated and be confident that you will make it. Treat everyone you meet with dignity and respect. Be diligent in your job or business and always show up with excellence. Excuses won't take you very far, so try and minimise this. The world is challenging, but with God and a lot of resolve, but can go anywhere and do anything.