Weeks after its release, Ebony life's Netflix limited-series Blood sisters is still making waves within the entertainment circles and beyond. Set against the bustling backdrop of Lagos, it tells the story of two friends, Sarah and Kemi.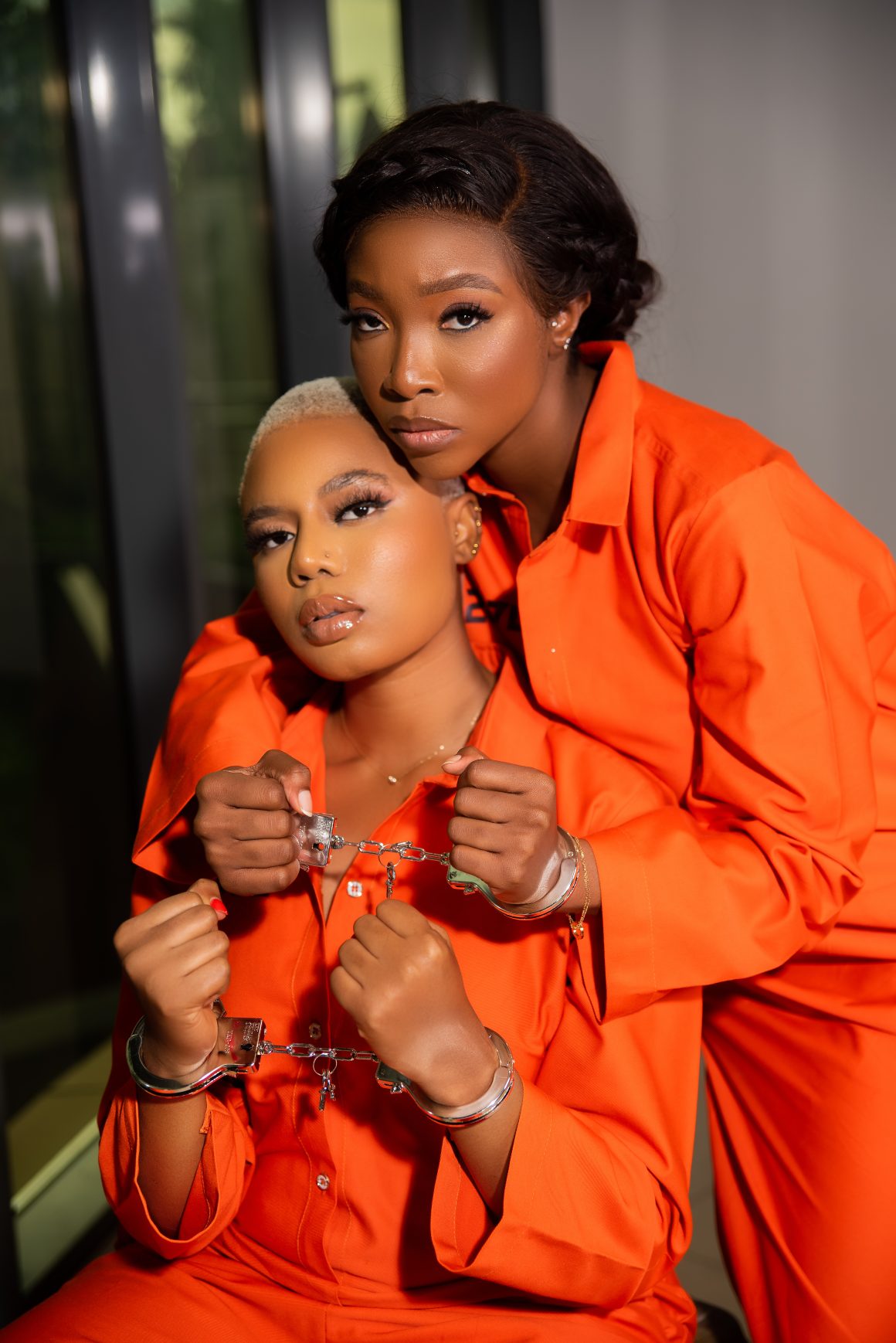 Sarah is engaged to her dream man, Kola. However, their seemingly idyllic union has a dark side, and despite Kemi's vocal misgivings, Sarah is determined to press on with the wedding. What follows is a heart-stopping series of catastrophic events marked by murder, love, betrayal and the test of friendship. Blood Sisters features a roll call of Nollywood's finest, and Azuka Ogujiuba recently had a sit down with some of them to share their experiences on set.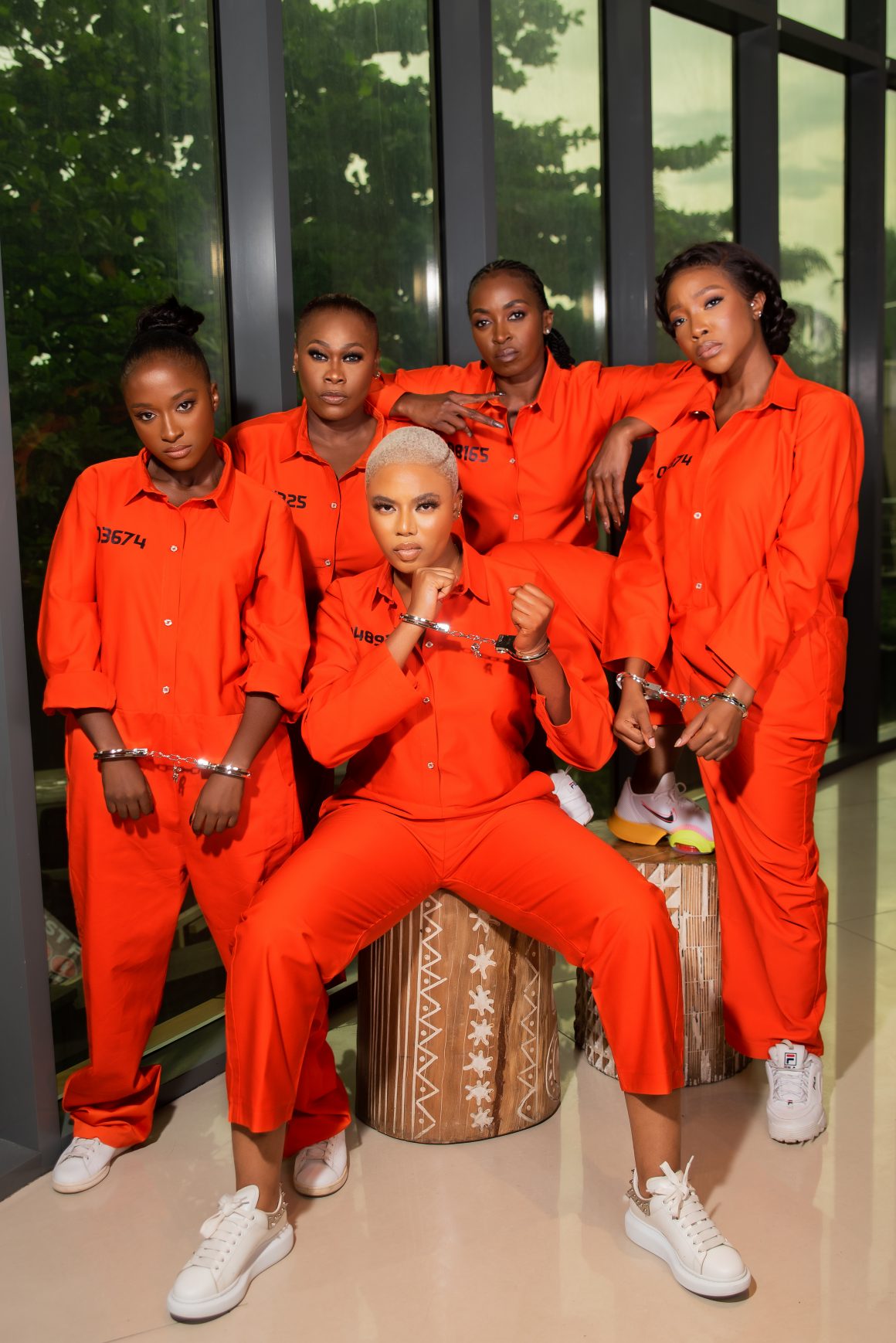 Genoveva Umeh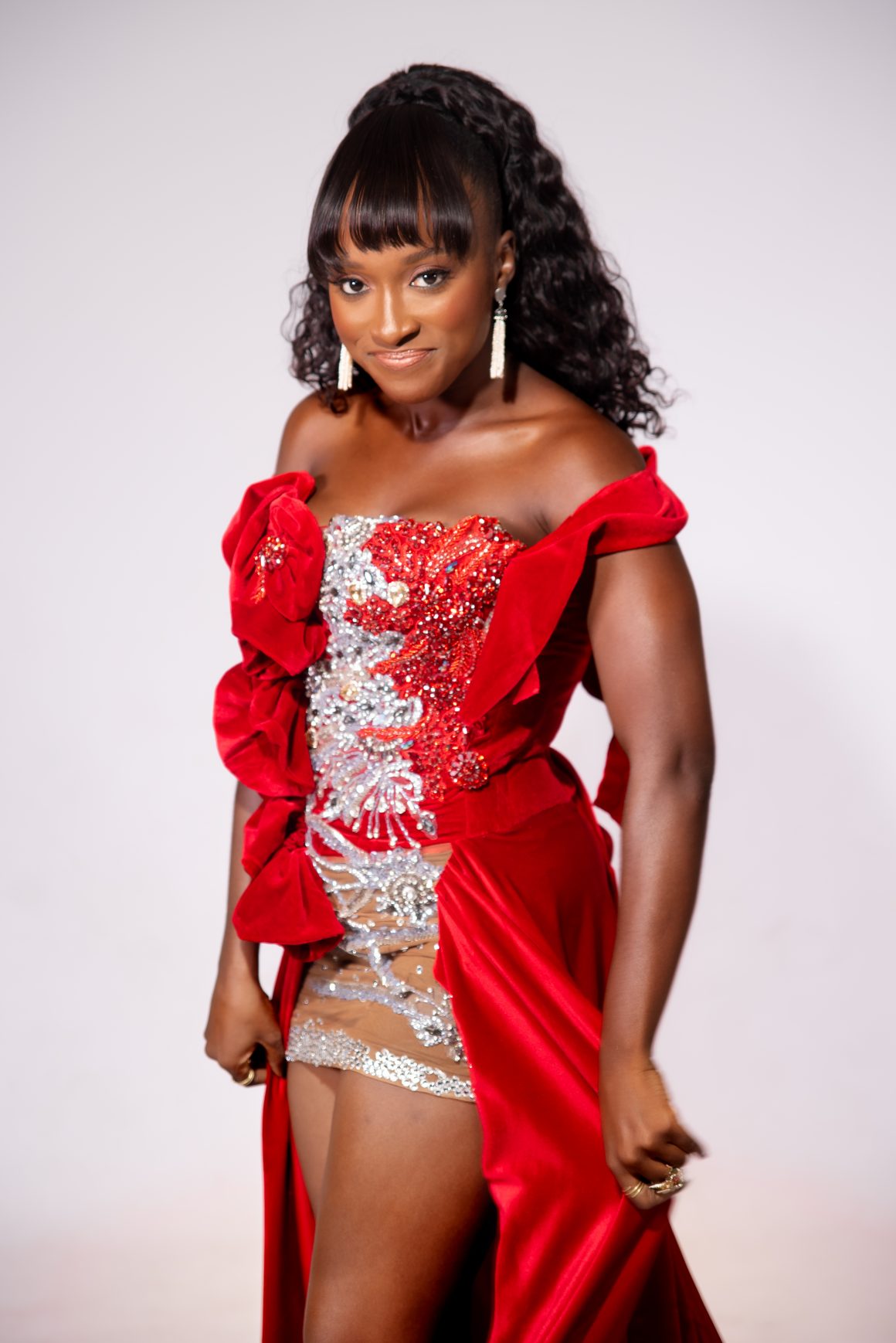 Tell us about your character in the movie?
Timeyin Ademola is a young woman yearning to be loved & understood by her family. She deals with a severe addiction to narcotics, she wants to save herself, but her family's lack of emotional support leaves her looking for love in all the wrong places. She is relatable, fierce and a show stopper.
Blood sisters gave you your first break out role. How do you feel about this?
I feel incredibly thankful to the network and grateful to God. For a long time, I've dreamt of the chance to play a character that makes a mark. Timeyin does this. She is the most authentic woman. She takes up space so unapologetically. I cannot wait for the world to meet her.
What has the movie Blood Sisters resonated the most within you?
One is that Nigerian filmmakers make a global statement by telling authentic African stories that travel the world. Two, the love and support amongst the cast and crew is palpable.
Who is your favourite character in Blood Sisters, and why?
King Udauk. I like to call her King – played by my on-screen mother, Kate Henshaw. She carries the role with such authority, and her outfits? Nailed it!
Can you describe the process of bringing your character to life in movies?
Timeyin was an addict. She is multidimensional, just like any normal person. This was a real issue that people face, so I did my research, I created a playlist of songs I imagined she'd connect to, and for each scene, I played what she wanted and how she intended to get it. So as many things I could add to make her real, I did.
Prospectively, where do you see your career five years from now?
I'd love to take on more roles that propel Nigerian living & life. I'd love to travel where the work is. I'd love to win an Oscar someday; if it happens In 5 years, great! Like Aunty Mo Abudu says, if you can think it, you can do it. I'm always roaring for a challenge.
Ini Dima – Okojie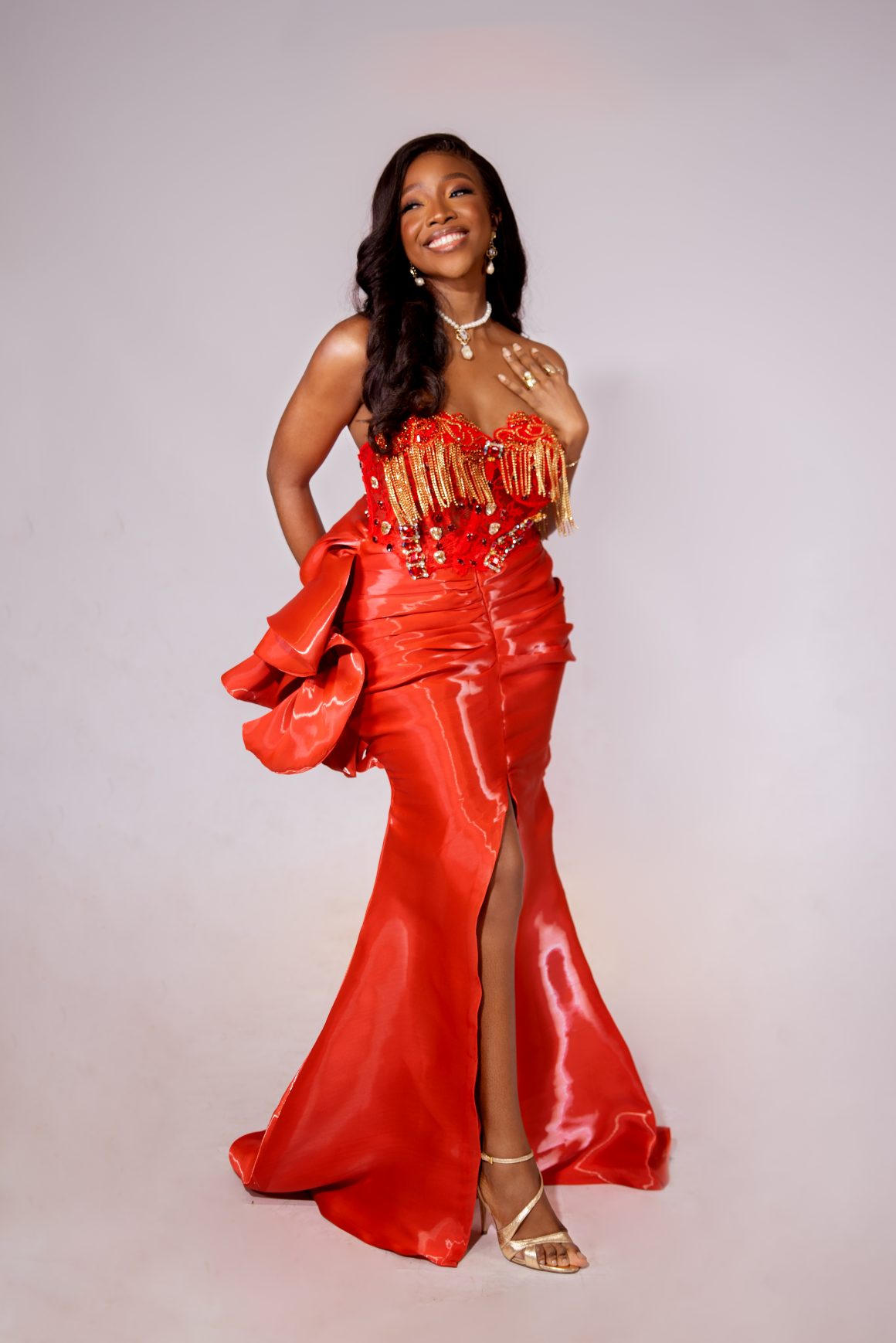 When you received the script for this movie, what caught your attention?
Sincerely, the series already had my attention even from the auditions.
And the truth is, I'm all about solid, authentic stories. Everything about the story was so intriguing yet so relatable. The characters were well developed and had such fantastic arcs. That's what drives me.
Tell us about your character and how you were able to express it in the movie?
I like to describe Sarah as someone who felt like she had to carry the weight of the world on her shoulders, whether or not it was detrimental to her well being. And we see that play out through the entire course of the series.
In the beginning, she appears to be living the life people only dream of, but what we soon come to realize is the burden she's been carrying.
I had to do a lot of research to play Sarah truthfully. I had to get myself to understand as much as possible what it feels like to be in an abusive relationship and also the decision to stay in one, which was the most tasking thing for me.
Blood Sisters was shot during the Covid-19 pandemic. What was that like, and did it make filming challenging?
It was challenging filming during covid 19 because we had to ensure we were in a bubble and adhering to all Covid precautions. Tests were carried out every two weeks (we all know how annoying it is when they stick that thing up your nose, lol).
I remember there was a time when one of the cast members had caught covid, and we had a huge scene planned for the day, but production had to shut everything down and rework the entire schedule.
I'm so proud of the cast and crew for being able to shoot this fantastic series under such challenging conditions.
How was it working with Ebonylife and Netflix?
It was a one-of-a-kind experience working with Ebonylife and Netflix on this project, and I mean this sincerely. The level of commitment, professionalism, attention to detail, and even the love and care from the cast and crew, is something I have never experienced to this extent in my career. It has set a standard for future projects.
How has your character in Blood Sisters shaped your views about life generally?
It's just re-emphasized the importance of empathy. It is so important for us to deliberate about being kind and mindful of what people around us might be going through.
What was the most challenging part of playing your character in this movie?
I would like to say it was the physical aspects of the shoot. It was very physically challenging for my character. However, that did not compare to how tasking the emotional and mental part of portraying Sarah was. I had to be very vulnerable as Sarah, and I had to dig very deep to be able to emote the things she was feeling truthfully. It's a raw place, and I fully dived into those emotions. It took a lot of research, and it's all or nothing for me!. So it always has to be all.
Kate Henshaw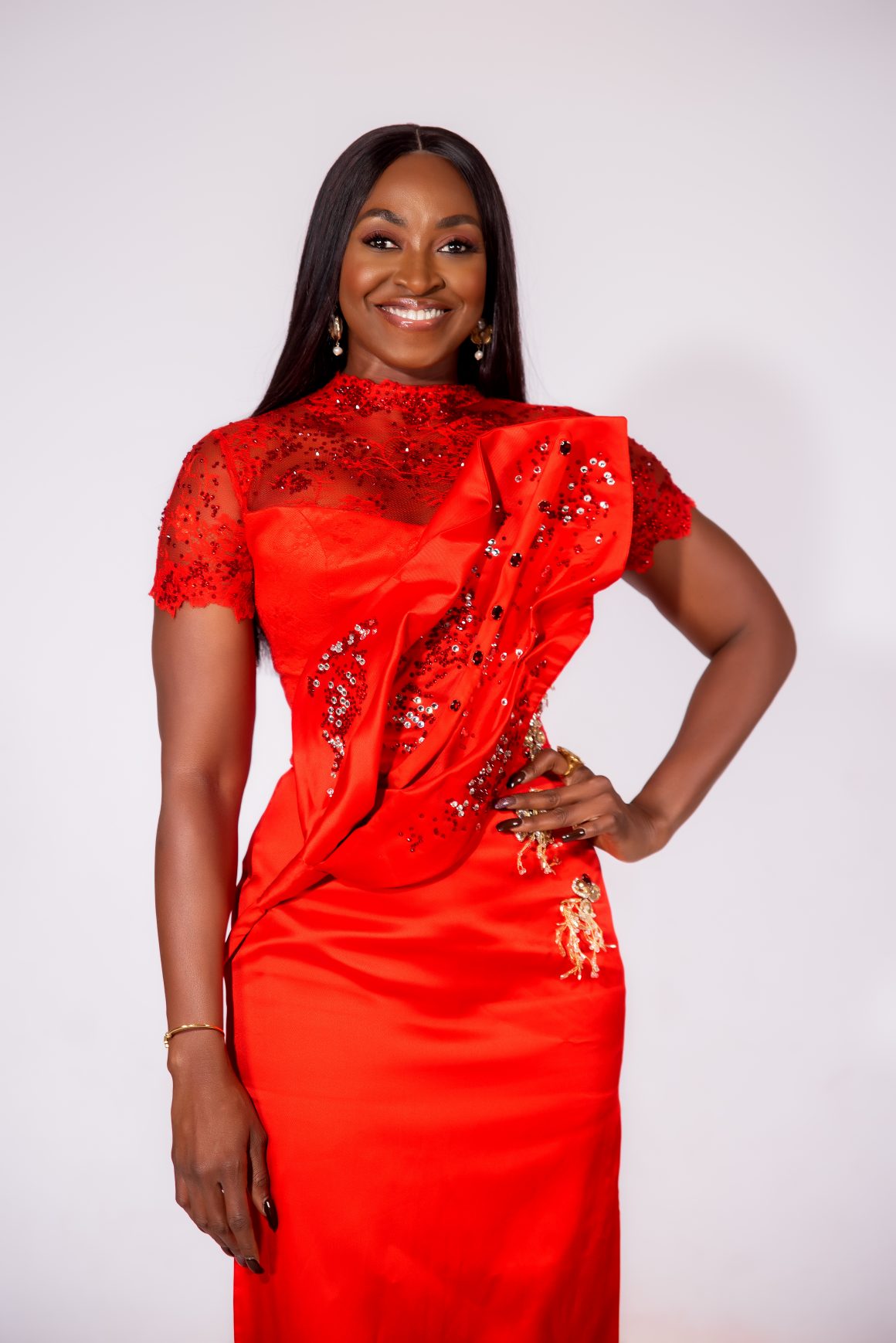 Tell us about your character in the movie Blood Sisters?
My character, Uduak, is a strong, fierce, no-nonsense woman. She is wealthy and believes there is nothing she cannot get done. I love her strength. She is a woman no one says no to
Do you think Blood Sisters perfectly portrays societal issues people are presently facing?
Blood Sisters is relatable, real, and a reflection of the divide in society between the rich and the poor. It shines a light on these societal issues that people face daily.
It must have been a great experience. Tell us, how was it working with Ebonylife and Netflix?
It was an unforgettable experience working on this project by Ebonylife & Netflix. It was professionally executed from the casting and auditions to the actual workflow. All the cast and crew brought their A-game to this project.
What challenges did you face bringing your character to life?
The only challenge I faced bringing the character to life was my being anxious about making sure she came across as true as possible. One of the directors, Biyi Bandele, made me watch a particular movie before we started to shoot so that I could understand what was required of me. I believe I did justice to the character.
How do you mitigate disagreements between yourself and the directors? With other actors on set?
I mitigate disagreements between myself and the directors by not putting myself in a situation that will cause problems. Putting my point across respectfully and also listening to the other side.
With other actors, it is the same way. I accord them all their respect, and I also expect the same.
Do you have a specific ritual before you go on set?
Before going on set, I pray to ask God for the talent He gave me to shine through, reading my script in detail, knowing my lines and the other characters I would relate with. I also discuss with the director as to the expectations of the character, and the rest will come together.
Nancy Isime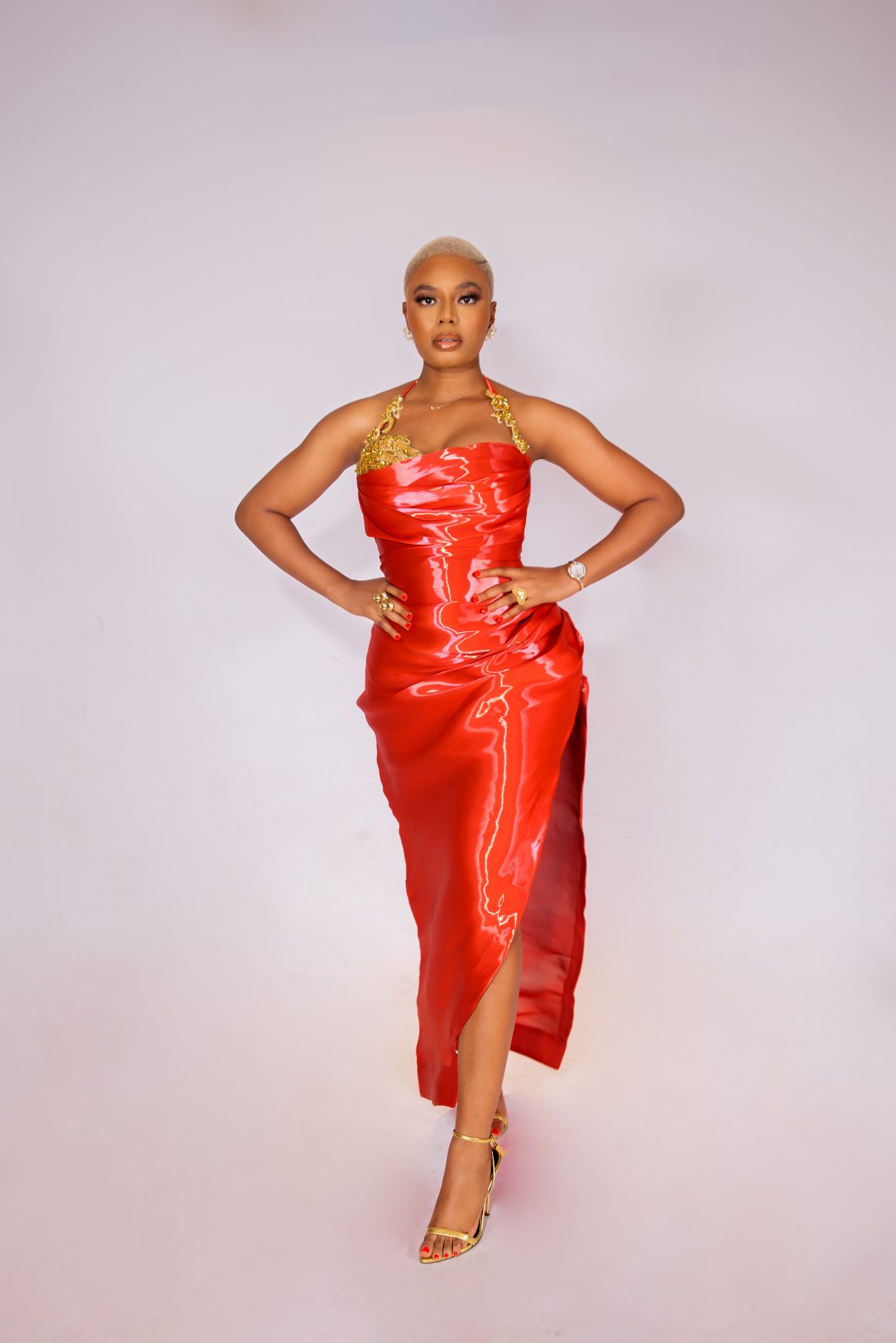 Tell us about your character and how you were able to bring it to life in the movie?
My character Kemi is fierce and powerful. She is the kind of friend everybody needs. The ride or die kind.
I was able to bring her to life by studying the character, doing some research, immersing myself in the role and, of course, following the directions of my directors.
If there was one thing the audience should take away from it, what would you want that to be?
That true friendship exists.
The movie Blood Sisters was shot during the Covid-19 pandemic, and it must have been very challenging. How were you able to surmount the challenges personally and on set?
Ebonylife and Netflix put all safety measures in place, so we didn't have to worry much. We also had to take tests quite often, so we were assured that we were near people who were negative for the virus.
How was it working with Ebonylife and Netflix?
Sensational!
By far one of the best productions I've been on.
Everything to make my job easier was in place.
This series was quite tasking to shoot, but the only things I had to worry about were my scenes. Everything else was taken care of.
Share with us your experience working with other casts in this movie?
I loved working with everyone on this set. Every single person brought their A-game and was passionate about delivering a job well done.
The energy on set was always cheerful, and we shared one too many laughs. I could tell everyone wanted the best for the project, and that's precisely what Blood Sisters turned out to be…
Uche Jumbo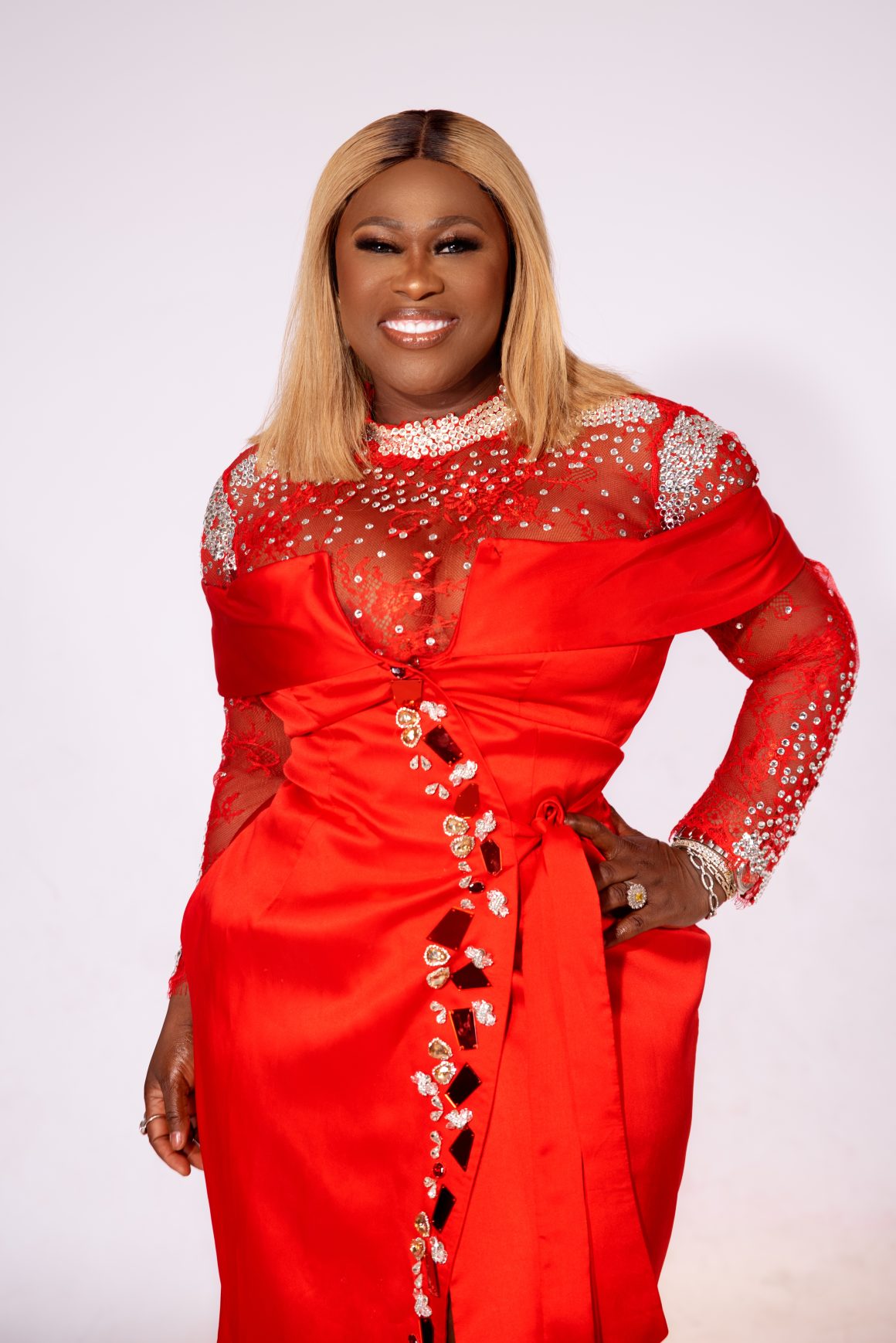 Tell us about your character?
My character Uchenna is a mother trying to live through her daughter. She's Igbo, a 'wannabe', and too carried away with having more money that she doesn't see what is happening in her daughter's relationship. I know a few Uchenna's; finding her wasn't difficult, and I had the most fun playing her, not a kind of role or age that I have played before.
What was your most memorable day on set?
I worked with the most talented group of actors. Every day was fun and memorable.
Blood Sister is a great movie; what message does it pass to society?
It's about paying close attention to your friend, sister or daughter, seeing the signs even when they don't want to talk or open up about domestic violence. I think the series is timeless, and there is something to take out for everyone in BloodSister.
What was the most challenging part of working on this movie?
It's a limited series. The most challenging for me was scheduling because I'm always in Nigeria for just a brief period.
You switch between diverse roles in movies perfectly. In some movies, you play the victim. In some others, you're the victor. How do you find it so easy?
Yes, I do. I don't ever want to be typecast. I am always looking out for roles I haven't played. I still have roles I haven't played after over two decades in Nollywood.