Making a career as a filmmaker requires painstaking determination, resilience, and vision. Lawyer turned director, and producer Bolanle Austen-Peters has travelled the tough road to making a successful career in both film and theatre production. She is very quick to tell how her passion for Nigerian art and culture led her into this uncharted territory. Today, Bolanle is the owner of one of Nigeria's biggest production companies, Bolanle Austen-Peter Production (BAP), a company passionate about telling unique indigenous stories through theatre and film. She also runs one of Nigeria's most standard theatres for arts and is a fellow of the Legatum Center for Development and Entrepreneurship of the Massachusetts Institute of Technology (MIT). She recently established an academy aiming to train 65,000 young Nigerians in technical and business skills over five years. This week, Funke Babs-Kufeji speaks to her on her journey into film and theatre, taking a leap of faith from a thriving career in law to follow her passion and dreams.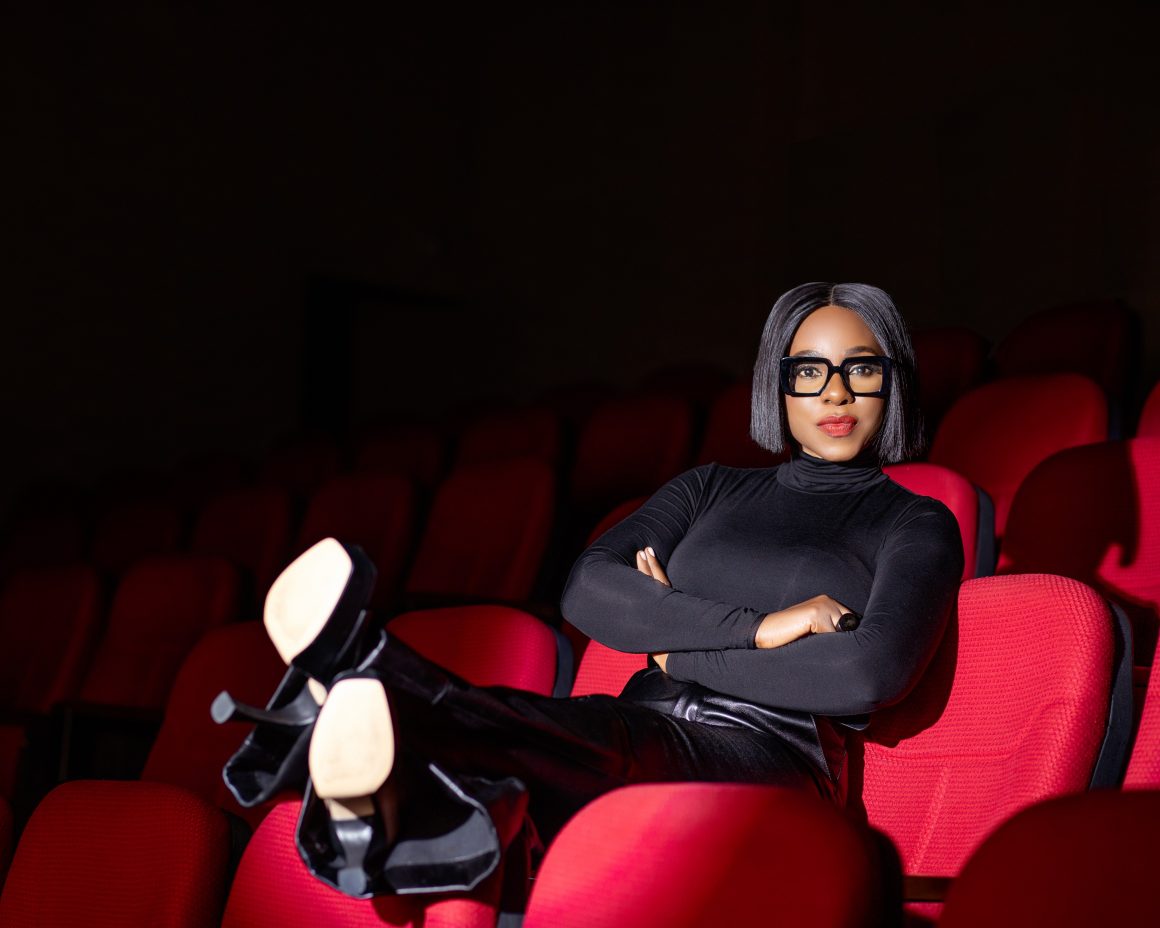 Prior to becoming an award-winning producer and director, you had a thriving career as a lawyer who had worked for a reputable law firm and the United Nations. So why Nollywood? How did you get introduced to the industry?
I was introduced to Nollywood by Udoka Oyeka, a movie director who asked me to produce his short film in 2012. Later I fundraised for the post-production of October 1 the movie. That was my introduction to Nollywood. I often am not in your face, so my entry into Nollywood was measured and gradual.
Tell us about your journey thus far. You have said Terra Kulture was birthed out of your love for arts and culture. What was it like for you at the time you started?
I started Terra Kulture as a response to Nigeria's lack of cultural and artistic spaces. It was not easy at the beginning with the lack of funding for the arts and the need for more skilled staff in the culture space. Over the years, it has morphed into an auction house, a movie and theatre house and a restaurant. Things have changed and are much better now.
So what were your major challenges starting Terra Kulture and your production company, BAP Productions? Any different from the regular?
Not exactly. The lack of proper infrastructure fundamentally hampers an entrepreneur's capability to build and innovate. Without basic provisions such as good roads and a stable power supply almost immediately renders, entrepreneurial efforts are futile. This, in addition to a lack of proper funding, means businesses have to operate sometimes for years before they can break even, let alone turn a profit. On an industry-specific level, an apt example is how we had to build our theatre to access a satisfactory space for putting on our stage plays. This speaks to the breed of entrepreneurs that thrive in Nigeria.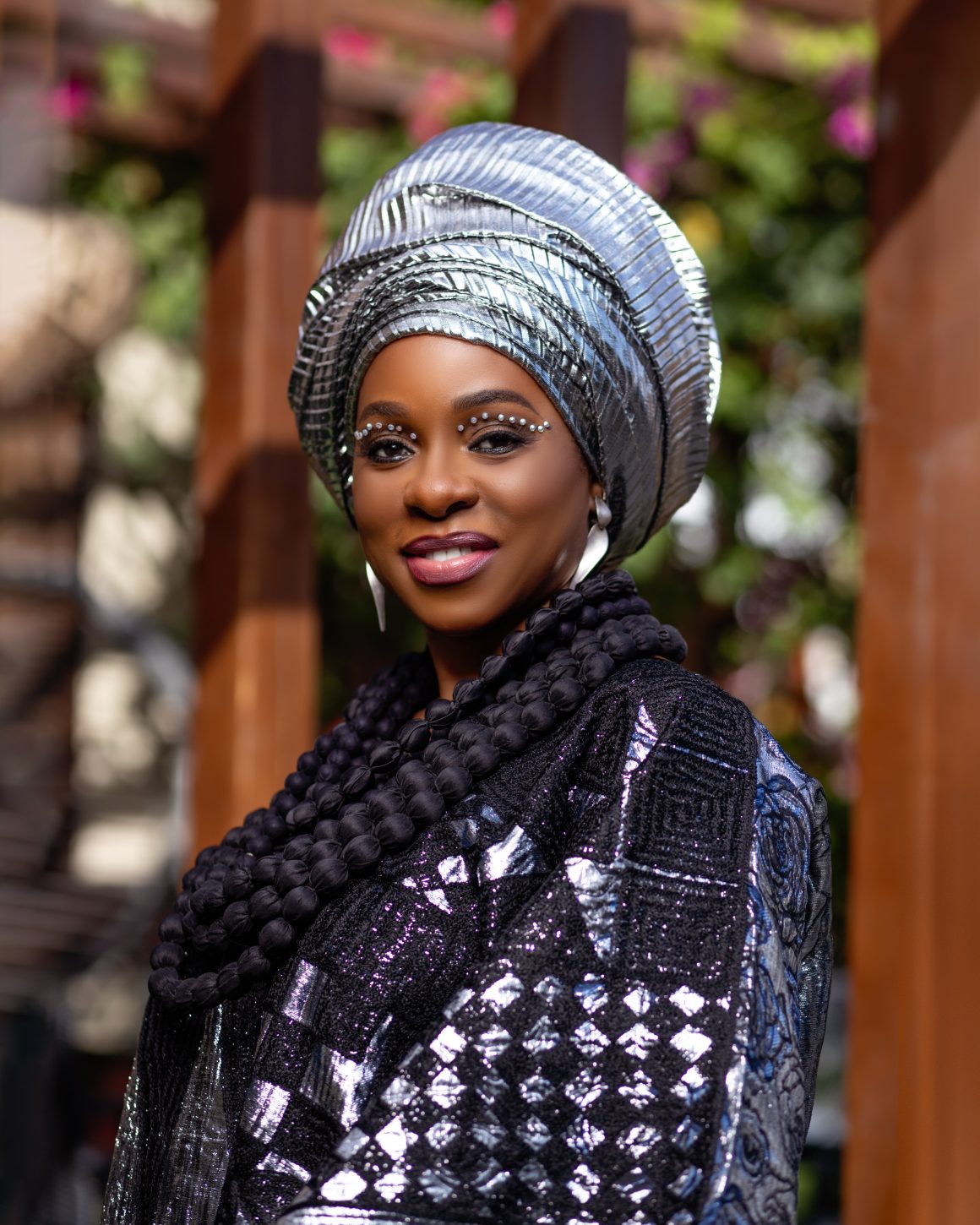 Now that you are fully in the industry, are there challenges peculiar to women in the film industry, especially in terms of directing and producing?
One of the things I'm proud of about this industry is that a lot of women are doing great things. Everyone knows we're just as creative, business savvy and knowledgeable as anybody else. We've all overcome the challenges of executing a vision in a male society and succeeded. Yes, there are challenges, but they're similar to the problems women in other industries face. Regardless of our work, we all are going up against a society that underestimates our contributions and value, but we are persevering regardless.
As a Producer, how involved do you get in the writing of a project?
I'm involved at every stage. I give notes on drafts, and even during the filming, I'm still tweaking and changing things as I see fit. I even develop film ideas and hire a writer to write the script. I am a storyteller at heart, so being involved in every part of the process is very important to me.
Your first theatre production was "Saro", a huge success. It even went on tour in London and had good ratings. What inspired this production, and what other role, asides from producer and director, did you play in bringing this show to fruition?
Here is a funny story about Saro. Early in the process of cutting my teeth on some creative work, I came up with the brilliant idea to bring musicals to Nigeria. Partly wanting everything to turn out perfect and partly not fully believing in myself as a first-timer, I outsourced the direction of the musical, putting my vision in the hands of others. Needless to say, the execution wasn't as I had visualised it. Naysayers and critics expected me to quit and go home licking my wounds. Most people would. But at that moment, amid dismay and dejection, I found the drive, strength, and resilience. I dug my heels in and fixed the production; by taking charge, I became the director and redirected every scene step by step until I saw my vision come back to life. I became the costume designer, set designer, music coordinator, et cetera. Needless to say, there was a backlash. Firstly being a woman in a male-dominated industry. Secondly, I was perceived as an outsider as a lawyer. Eventually, the musical became a huge success and the springboard for future successful productions.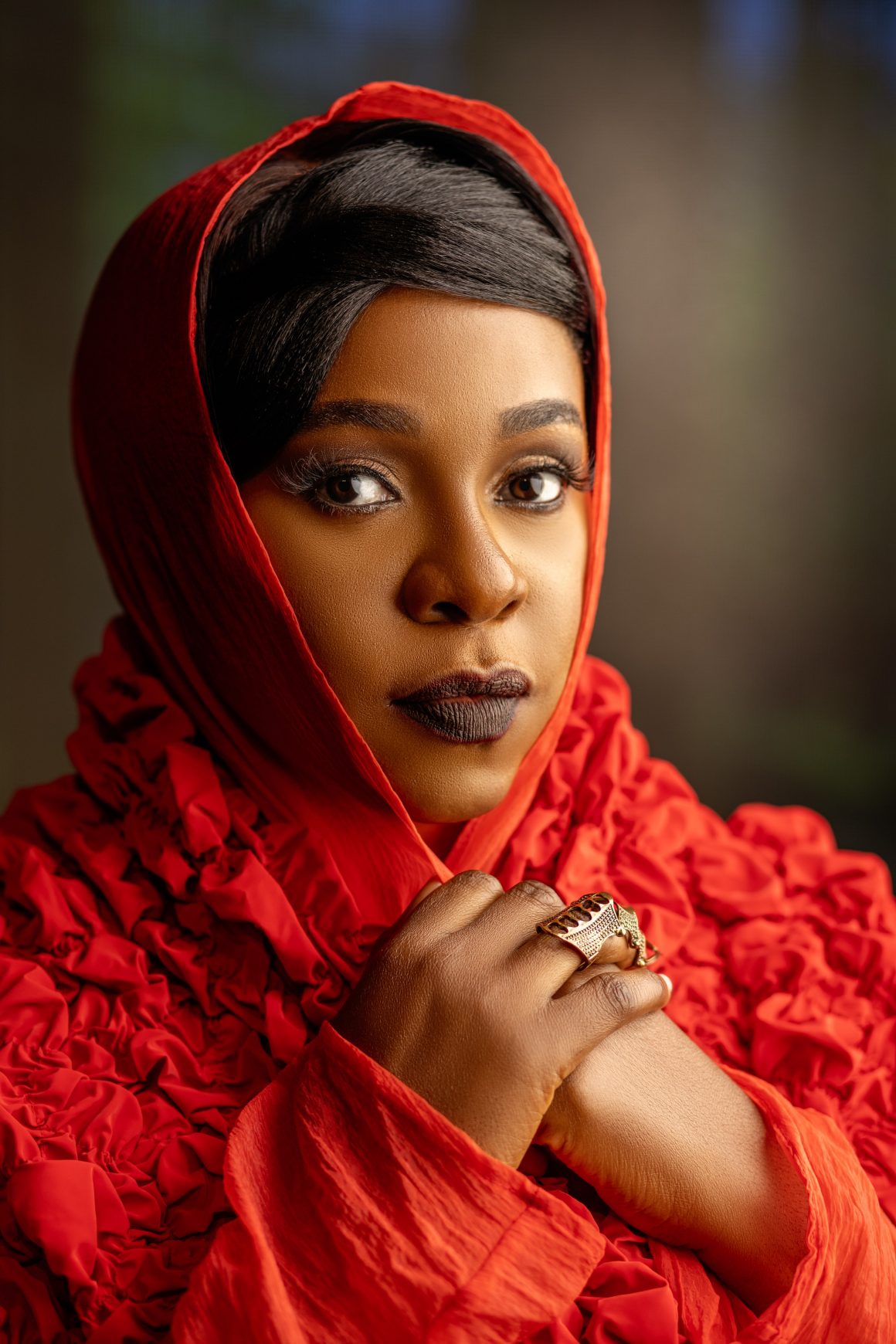 So far, which will you say is your favourite theatre show you have produced and directed and why?
Based on the story told above, Saro the musical has to be my favourite, as, through the experience of creating it, I learned to take full ownership of my vision. I also learned you could not outsource your creative dream to anyone. Above all, I learned never to quit. Artistically, Death and the King's Horseman is my favourite. Aesthetically, Fela and the Kalakuta Queens and Moremi the Musical were my most creative work. Strangely, I love my movies equally because they are so different.
You were into theatre production for the longest time before you shifted two years ago to include film production; why and what made you make this move?
Theatre, and movies, my real passion is telling uniquely indigenous stories. This means that with all products we put out and in all services we provide, we have to ensure that we tell uniquely Nigerian stories and promote homemade products. Our restaurant is known for the best Nigerian cuisine served in a space with a beautiful and nostalgic cultural ambience. Our film and stage play productions focus squarely on telling uniquely Nigerian stories taking our culture to the global stage. Our bookstore and gallery are labyrinths of Nigerian cultural beauty and give an intimate look into society's psyche.
Also, looking at the landscape of filmmaking in Nigeria, there had been a lack of strong female representation. I felt it necessary for the African girl child to have strong female role models in film and art.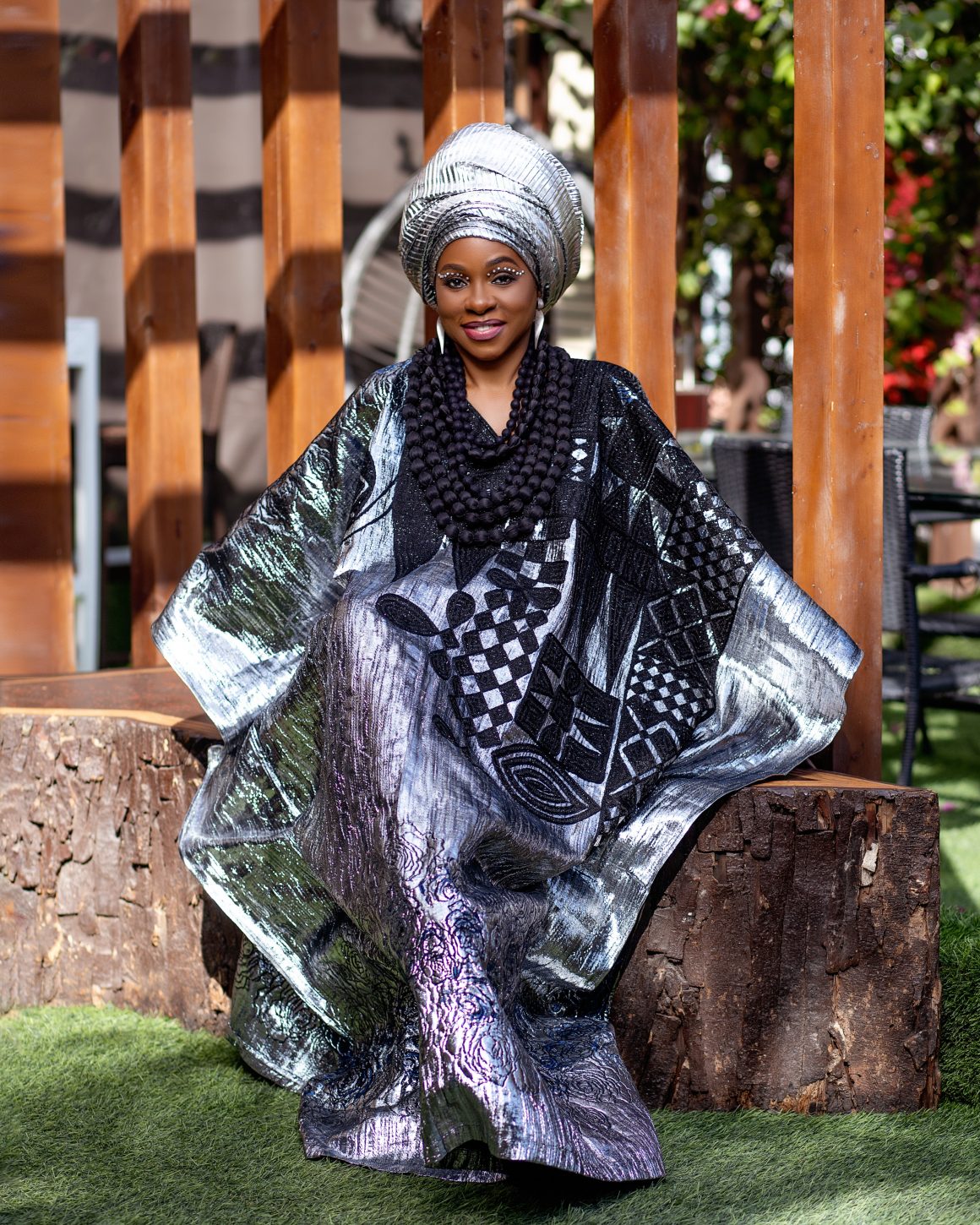 So what's it been like so far? And Netflix? How did that happen?
My first film was 93 days which I produced. My directorial debut was The Bling Lagosians. Collision course was a great film to work on too. As for Netflix, when you make very good films in terms of both the story and production quality that audiences find appealing, distributors will always come looking for you.
Collision Course was the gateway into your first Netflix original, "Man of God" what was your experience working with Netflix?
Man of God was released before Collision Course. I think this is a mark of the kind of films they are. Collision Course was shot and ready before Man of God but dropped afterwards. Some consider Collision Course controversial as it touches on topical issues plaguing the country. It had to be handled and released with care, which it was. A great mark of a good working relationship is the ability to be of one mind on handling sensitive matters for the benefit of all parties involved.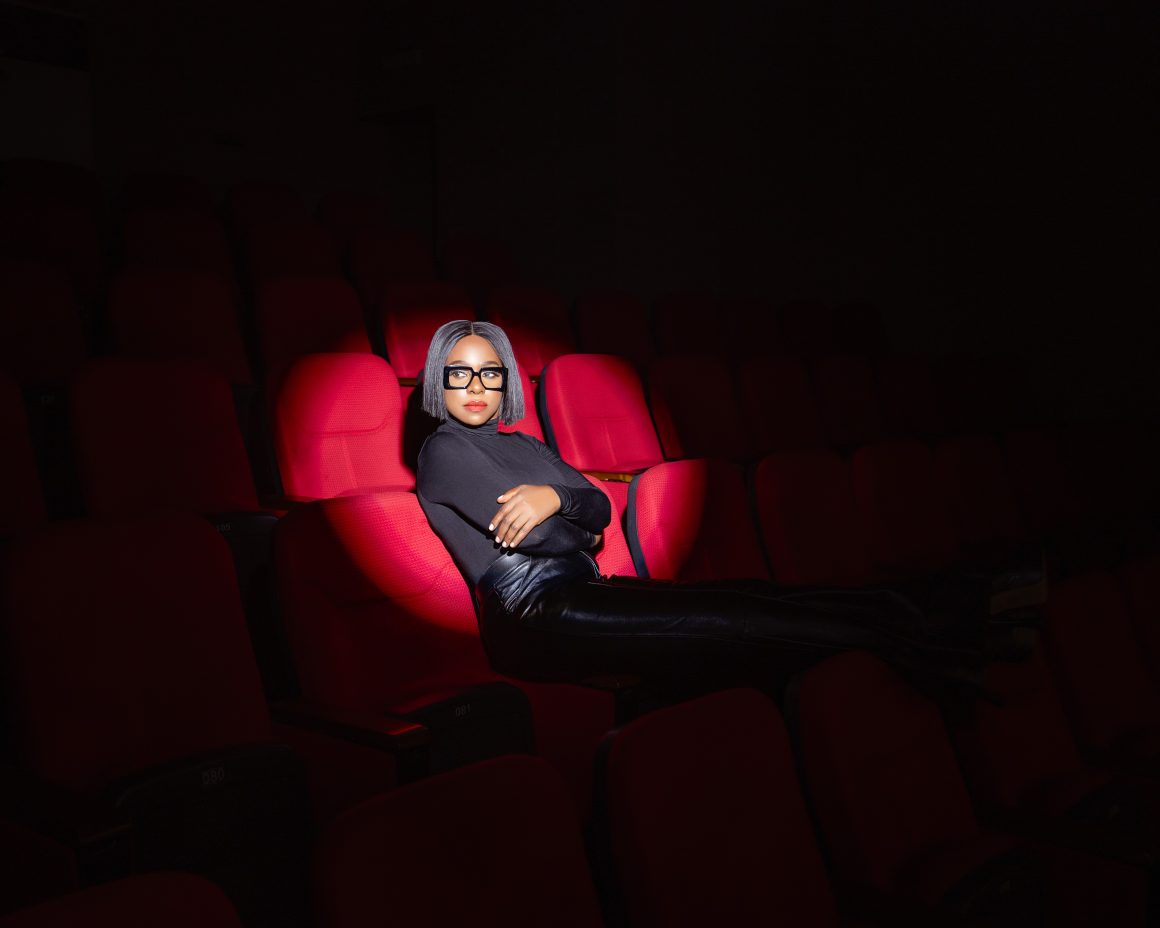 Having had the feel of both theatre and film, which do you prefer and why?
I love them both equally and differently. Theatre is undisputed in its professionalism and its intensity. It is incredibly demanding. There are no do-overs in theatre; the simplest mistake can be extremely costly. Cast and crew must be adaptive and dynamic. The audience gets a tailor-made experience and is left blown away by experiencing everything live. The film is currently one of the most powerful storytelling mediums. Movies travel all around the globe and are accessed by millions of people in the blink of an eye. Movies rewrite history, tell people's stories and immortalise their culture forever. According to Netflix, to demonstrate the reach of movies, Man of God did over 6 million views globally within three weeks of release. You can imagine how many people have watched it by now.
What projects do you see yourself involved with in the future, or are you working on anything right now?
I'm committed to telling Nigerian stories on a grand scale. I want to do critically acclaimed projects with commercial success as well—stories with strong messages that have a global impact. Funmilayo Ransome Kuti, which I have just finished, is on that scale. It is big, bold and wholly Nigerian.
Apart from your production company, you also have an academy called Terra Academy for the Arts(TAFTA). What is the academy about, and who are your prospective students?
I started this initiative to concretise my skills transfer in the arts industry. TAFTA aims to educate young Nigerians in the relevant skills that can make them successful in the creative industry. Prospective students are all young Nigerians, particularly the underprivileged between 18-35.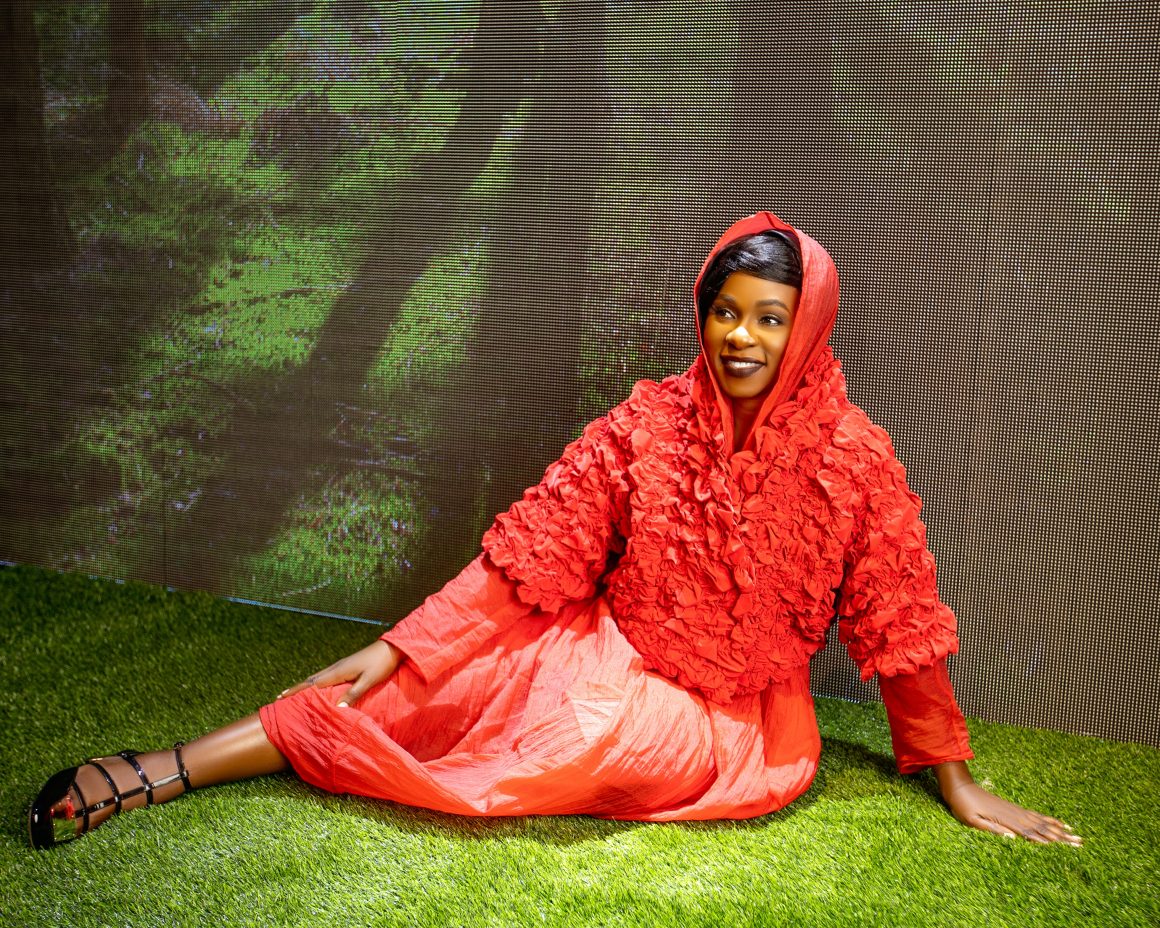 When was the academy established, and what has been your most outstanding achievement since its inception?
The academy was established in 2021. Our partnership with the Mastercard Foundation has been a big thing for us, and we're happy to be working with them on this initiative. So far, over 4,000 students have registered for the first cohort. We aim to train 65,000 young Nigerians over five years. Already we have partnered with many local and international schools to develop our technical and business skills curriculum.
What qualification does one need to be a part of this academy?
You need a minimum of a GSCE, and you should be at least 16.
You were recently selected for the prestigious fellowship programme of the Legatum Centre for Development and Entrepreneurship of the Massachusetts Institute of Technology (MIT). This hybrid training will take you and other fellows across select African cities for study tours and coursework in Boston. Tell me, how were you shortlisted, and how do you intend to translate this win to catapult to the next level on your entrepreneurship journey?
This is a huge honour for me. Becoming a fellow of MIT is fantastic because, as an artist, it demonstrates that you can still have academic recognition. It allows me to reflect on my work over the past 19 years and share experiences with other successful entrepreneurs. It encourages other creatives who want to follow my path. To be accepted into the Fellowship, you are nominated by other fellows based on recognition of your work.
Any last word for anyone, especially women who want to pursue a career in film or theatre production and directing?
Go for it. Have a clear voice and a vision, and tell your story boldly. Know your craft. Study and do it. Nothing will prepare you like experience, so start where you can and keep building. Run your race. Invest in time. Rome was not built in a day.
PROFILE AND CREDITS: IMPORTANT
Photography: Tobi Olayisade for Rainbow Studio
Shoot location: Terra Kulture