Fauzi Fazhm, son of Shade Thomas Fahm, one of Nigeria's first modern fashion designers, speaks on his mother's legacy project, the Shade Thomas-Fahm Legacy Project (STFLP), and her upcoming exhibition with The Victoria & Albert Museum in London.
Tell us about the Shade Thomas Fahm Legacy Project?
The Shade Thomas-Fahm Legacy Project (STFLP) is a celebration of Nigerian culture, identity and entrepreneurship.  It tells the story of a lady, born and bred in Lagos State into a middle-class family of traders, who championed these notions through the momentous period of Nigeria's independence.
Through her fashion label "Shade's Boutique", Shade Thomas-Fahm promoted a Nigerian style that had not existed before.  We must remember that this was a time when the pressure to 'be like' and 'look like' people of the West was paramount in the minds of many colonized regions of the world. Her "Culture Fashion" stood against this, celebrating the good things she knew and felt about her culture, and bringing this out not as a political agenda, or to undermine or denigrate any other culture, she simply wished to celebrate what was her own.
Through literature, film and events the STFLP tells her larger-than-life story, and the story of the iconic fashion label "Shade's Boutique" which proudly flew the Nigerian flag both locally and internationally, giving the world the first image of the Nigerian 'look'.
The STFLP has many things on the agenda this year. We have the launch of the 15th year edition of "Faces of She: The Shade Thomas-Fahm memoir", which has been revised and updated. We are also publishing a coffee table book of vintage photographs because we noticed that people – even young people who were not nearly born yet – marvel at the pictures of Nigeria back then, and the styles that people wore.
And we end the year with an exhibition in December, which is part educational part entertainment. The exhibition is in partnership with Nigerian designers. Mum has such goodwill amongst them that when we thought of the idea, everyone just got behind it. So, from Deola Sagoe to the fashion students at the Yaba College of Tech we are all getting together to talk about what Nigerian fashion is and what it can be.
What's the connection to the Victoria & Albert Museum, and what are we to expect in their upcoming exhibition?
The Victoria & Albert Museum, London, is celebrating Shade Thomas Fahm as a 'fashion vanguard' in an exhibition titled 'Africa Fashion' that will run for the next four years worldwide.  They did their research and concluded that they could not tell a story about fashion in Africa without telling Shade Thomas-Fahm's story, so they got in touch, and we have been working with them for about a year.
Six of Shade Thomas-Fahm's original designs will be stored at the V&A Museum London as part of the V&A Museum's 'Permanent Collection'; thus, enabling the study of her work by historians, academics, fashion designers and more, 'in perpetuity. This is a unique honour, as it is the first to be bestowed upon any Nigerian beyond the museum's collection of African artefacts of antiquity.
It is indeed a great honour bestowed by the V&A Museum, but we also feel that it is crucially important that the Shade Thomas-Fahm story is also told here in Lagos – and told by us in our way.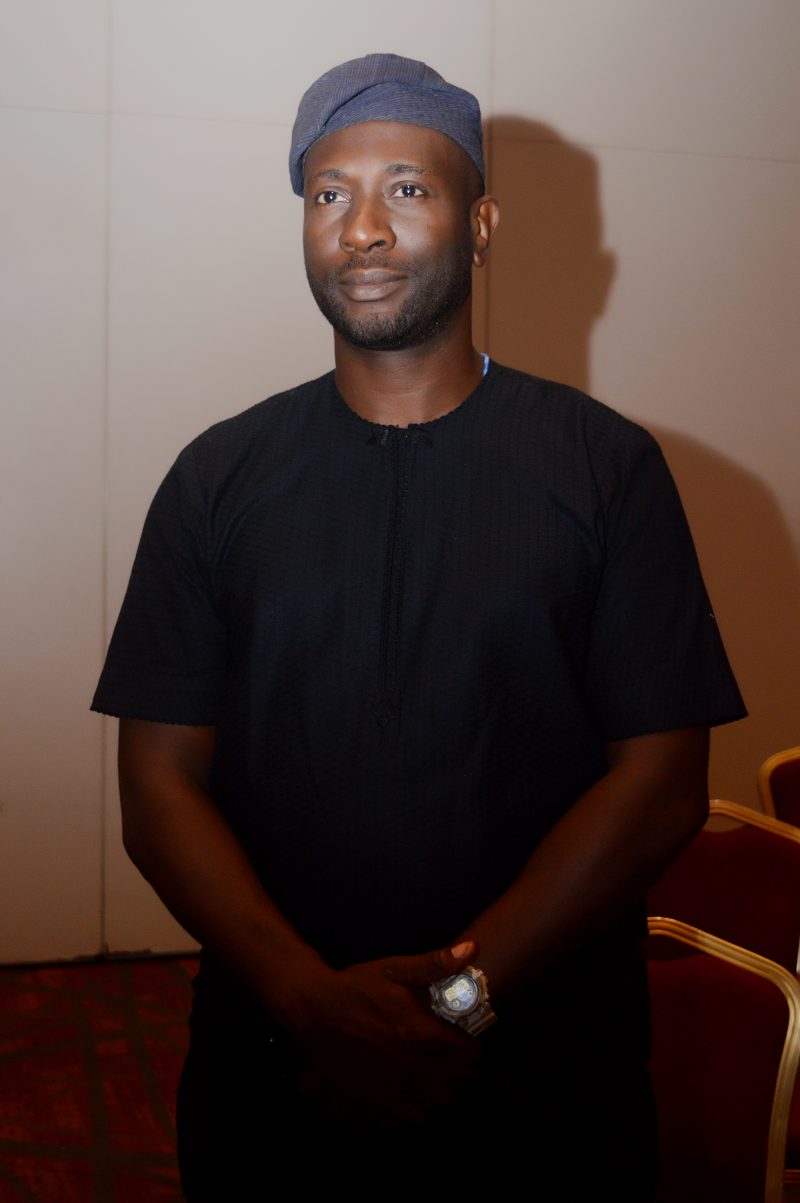 Why do you believe this is important?
Its 2021! We Africans must tell our own stories, frame our icons – speak our truth! So that's what the STFLP aims to do. And we have started, with the help of like-minded entities like Arise News and Arise Play, and also with the support of progressive entities like First Bank, we have built up an archive of resources that document this real-life story. I must also recognize the goodwill from Lagos State and the Federal Republic of Nigeria, who have showed us that we are very much in their thoughts as we move forward with this project.
This is something for all Nigerians; it is a heritage project. When we think of who we as Nigerians want to be in the future, we must build on things like this that tell us who we have been in our past. That's the contribution that the Shade Thomas-Fahm Legacy Project brings to the Nigerian story – a story, which I very much hope is something we all care about.