Fashion enthusiasts, influencers, and celebrities gathered to celebrate the grand launch of KAFF, a luxury fashion boutique that stocks various top designers of beauty, shoes, bags, and clothing, brands such as Gucci, D&G, YSL, Valentino, Dior, RED Valentino, Fendi, Alexander Mcqueen, Balenciaga, Burberry, All Saints, DSquared, Diesel, The Kooples, Façonnable, La Martina, 7 for All Mankind, True Religion, Armani, Farm, and All Stones.
The event unfolded at KAFF's luxurious boutique in the heart of Victoria Island, Lagos. Distinguished guests were treated to an evening of pure fashion artistry, fine entertainment and dining, and an immersive experience that captured the essence of KAFF's aura: sophistication and grandeur.
The highlight of the evening was the exclusive unveiling of KAFF's curated collection, reflecting the brand's commitment to timeless elegance, meticulous craftsmanship, and artistic innovation.
KAFF's General Manager, Charlimar Abdo, took the stage to provide an insight into the brand's ethos, blending tradition and innovation to create a fashion statement like no other and also expressed her heartfelt gratitude to the distinguished guests and partners who played a pivotal role in making the launch a resounding success. she remarked,
"KAFF represents a fusion of artistry, luxury, and culture. This event is a testament to our dedication to setting new standards in the world of luxury fashion in Lagos and beyond. We are deeply grateful for the support we've received and the enthusiasm with which KAFF has been embraced."
As the evening progressed, guests explored the exquisite KAFF boutique with guided tours led by the brand's personal shopping assistants. It was an opportunity to appreciate the meticulous attention to detail and the dedication to bringing the finest in fashion to Lagos.
The event was graced by eminent fashion influencers, whose enchanting styles added to the glamour of the evening. Present were fashion entrepreneur and style influencer, Angel Obasi; fashion designer and style connoisseur, Tolu Bally; media personality and influencer, Eku Edewor; model and creative director, Aduke Shitta Bey; fashion stylist, Kayito; stylist and fashion influencer, Jennifer Oseh; stylist and fashion influencer, Style Territory; actress & lifestyle influencer, Idia Aisien; actress, Shaffy Bello; media personality & lifestyle influencer, Eki Ogunbor; lifestyle enthusiast, Vivienne Odofin Daniels; actress & influencer, Jemimah Osunde; lifestyle influencer, Claire Nnani; actor, Akah Nnani; designer & creative director, Michelle Adepoju; fashion designer & creative director, Zainab Ashadu; beauty and fashion entrepreneur, Julia Iyebutemeh and fashion stylist, Medlin Couture.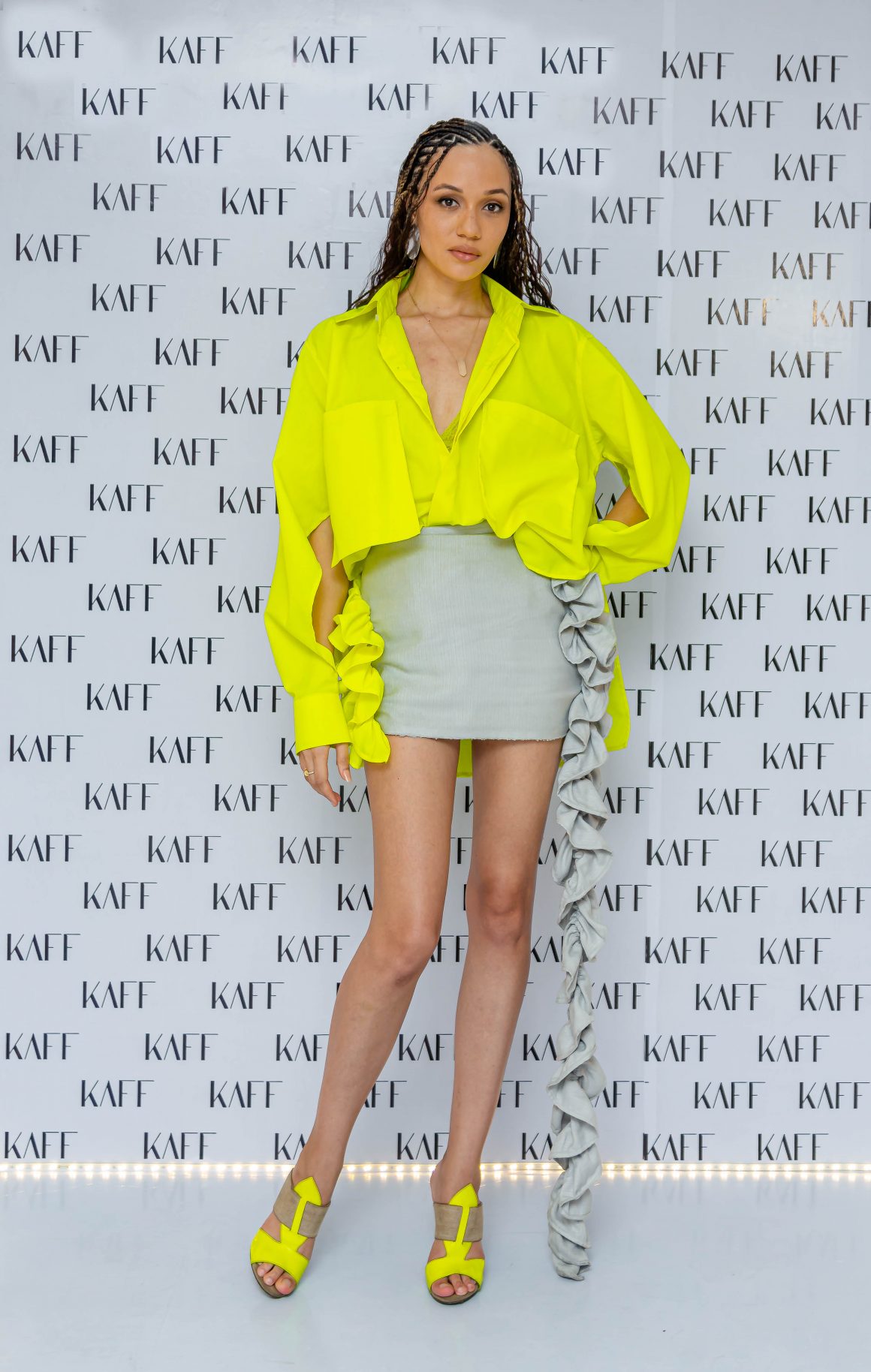 For more information about KAFF and to explore the brand's timeless collections of the latest designers, you can visit KAFF's Instagram page, @kaff_lagos, or visit the boutique at 65 Adeola Odeku, Victoria Island, Lagos.