Established in 2014, Lagos Cocktail Week has grown into one of West Africa's premier gatherings, dedicated to celebrating the art of mixology and the dynamic cocktail culture in Nigeria through a range of engaging events and workshops.
The 9-day festival, which commenced on October 13th, began with the fun and spirited Bar-Hop, where some of Lagos's best bars crafted exclusive signature cocktails for the week. Providing cocktail enthusiasts from near and far a taste of unique African-inspired creations. The culmination of the festivities included engaging workshop sessions and a heart-pounding grand finale bar battle held at the Balmoral Convention Centre, Federal Palace, Victoria Island, from Thursday, October 19th, to Friday, October 20th.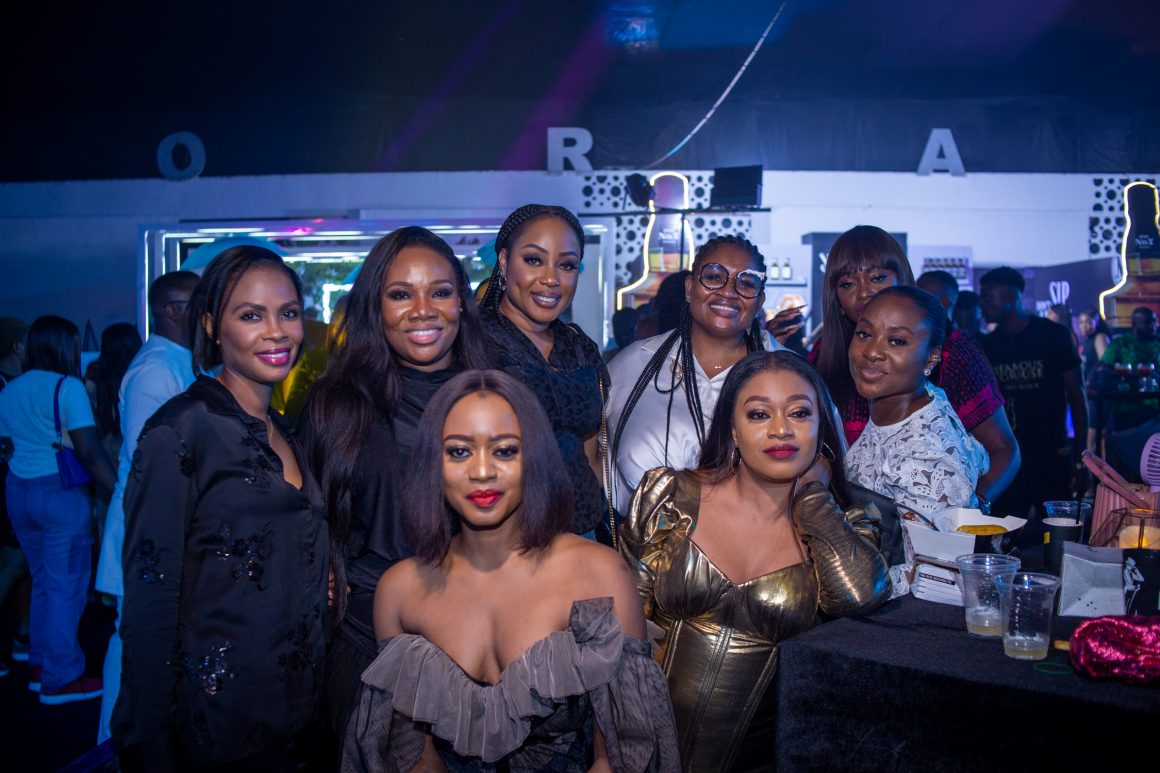 Day one of Lagos Cocktail Village commenced with an inaugural toast featuring Laurent Perrier and Lagos Cocktail Week Founder Lara Rawa. This was followed by compelling presentations from guest speakers during the workshop sessions for Lagos Cocktail Week. The workshop sessions included the EDC Workshop on Managing Operations in Hospitality Business led by Uchedu Egbuna, the Sterling Bank Workshop on Building a Structure for Business Sustainability hosted by Head, SME Products Sterling Bank-Bolanle Tyson, and the Chivas Workshop on Breaking Scotch Whisky Tradition hosted by Global Brand Ambassador, Chivas-Rhys Wilson.
On the second day, our talented mixologists showcased their skills in a Bar Battle to become the Lagos Cocktail Week Champion. The winners were Victor Ugo for the Chivas Challenge, Terna Benjamin for the Bombay Challenge, Uyounwu Innocent Jaja for the Gordon's Challenge, and Victor Archibong for the Fayrouz Challenge.
In a significant highlight, the honourable Commissioner of Tourism, Arts, and Culture, Mrs Toke Benson-Awoyinka, along with the esteemed Permanent Secretary of Tourism, Arts, and Culture, Mrs Oloruntoyin Atekoja, graced Lagos Cocktail Week with their presence. The Commissioner's closing remarks served as a fitting conclusion, adding an official touch to the conclusion of this remarkable week and underscoring its significance in the cultural and artistic spheres of Lagos and beyond. The event ended with an afterparty and amazing sounds from Wanni X Handi.
The Lagos Cocktail Village, a spectacular two-night affair, surpassed all expectations. Attendees relished complimentary cocktails courtesy of renowned partner brands such as Absolut Vodka, Ballantine Whiskey, Chivas Regal, Olmeca Tequila, Beefeater Gin, Johnnie-Walker, Gordon's Gin, Captain Morgan, Smirnoff Vodka, Bombay Sapphire, D'usse Cognac, Nestle Water, Flirt Vodka, Jack Daniels, Famous Grouse, Fayrouz, Desperadoes, Star Radler, Monin & Schweppes.
Additional partners of Lagos Cocktail Week include Sterling Bank, Balmoral Events, Event Studio, TVC, Max FM, Event Racks, and the Lagos State Ministry of Tourism, Arts, and Culture.
For more information and highlights of Lagos Cocktail 2023, visit www.lagoscocktail.com or follow us on social media at @lagoscocktail.