By Funke Babs-Kufeji
The monochrome trend has been seeing a resurgence on the fashion scene and for good reason too! Monochrome outfits are an easy way to look well put together and classy without making too much of an effort. Though it seems simple, it is an incredibly versatile trend, because depending on your style, you can make this trend as minimalist or elaborate as you want it to be.  
Matching sets
So this is a no brainer, but sometimes all you have to do is wear the matching set. Matching sets when worn together can pass as a jumpsuit for one look and can be styled differently on their own for separate looks. Matching sets are the easiest way to maximize your wardrobe as you can wear them together or style them in multiple different ways.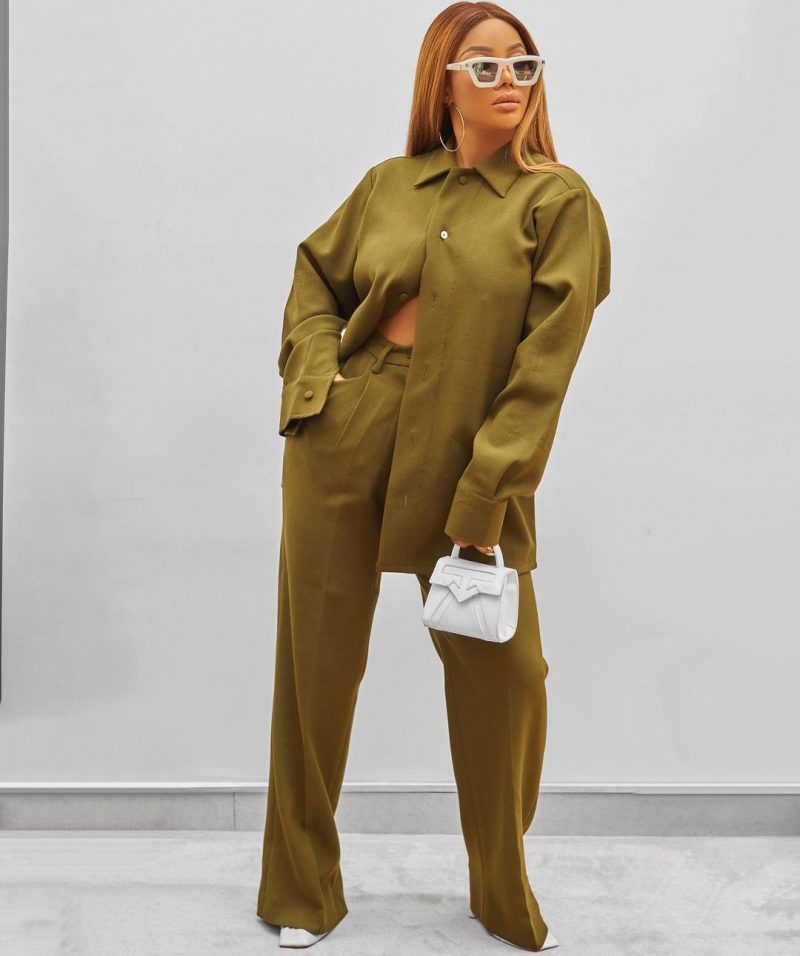 One colour family
Finding pieces in the same colour family as Ozinna did with these separates is another great way to put together a monochrome outfit. It's basically all about finding pieces within the same colour family, so they don't have to be the exact same shade, as long as they are all within the same family shade.